Hello everyone! This is a friendly reminder that any of these fun places we may visit, we are a guest at. Please treat both businesses and trails with the utmost respect. We here at Hidden California follow the 'Leave no Trace' mantra, meaning whatever you bring with you comes back with you. If you see trash on a trail, please do your part to help remove it. Remember, we are not picking up trash from another person but instead cleaning up for Mother Nature. Happy adventures!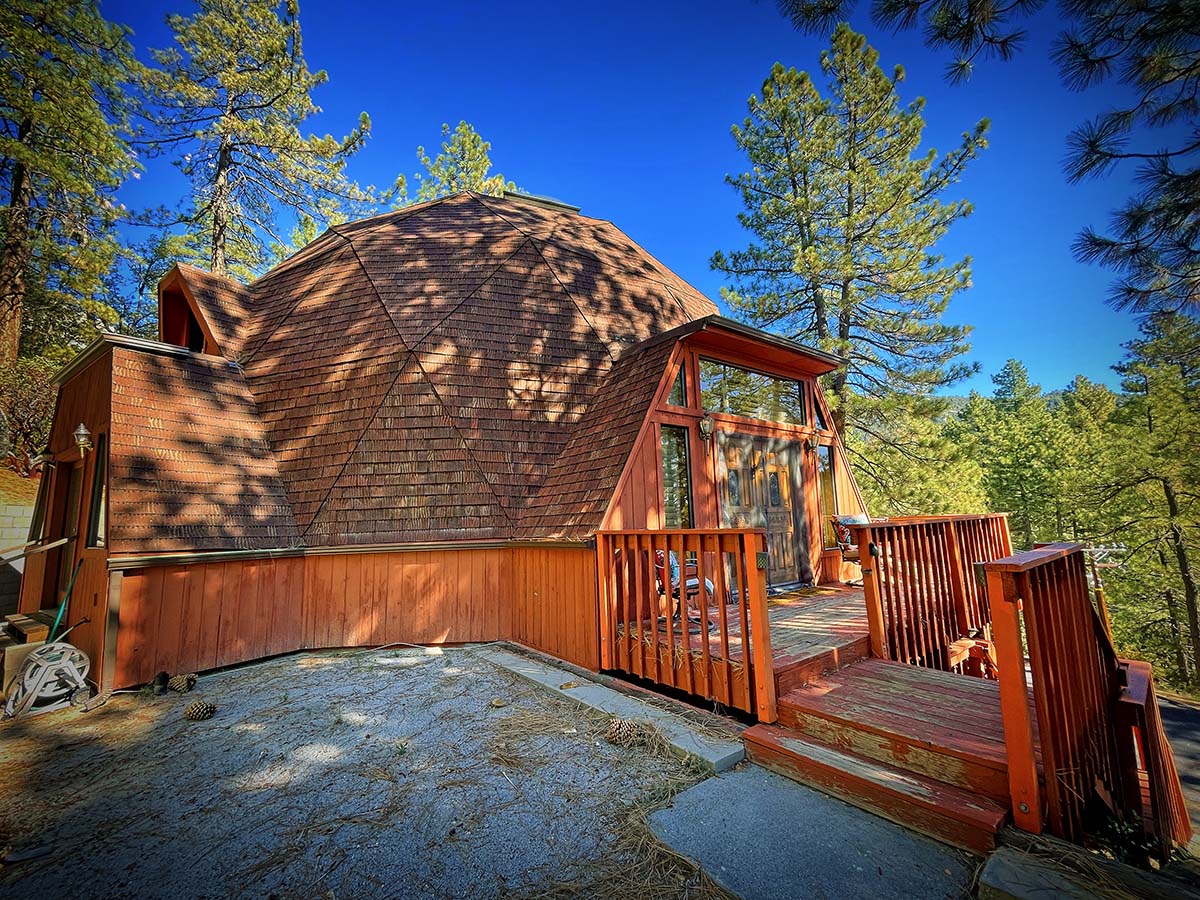 **Special discount if you mention Hidden California or this article before booking (black out dates apply)**
The first time I saw a geodesic house in real life, it was quite a sight to see!  I was mesmerized by one I saw while driving through the mountains.  What a unique shape!  Why would one decide to design a house like this, I wondered?  And what does it look like inside?!  I finally got my questions answered upon staying at this lovely mid-century modern geodesic dome in the magical town of Idyllwild! It looks just as unique inside as you would think!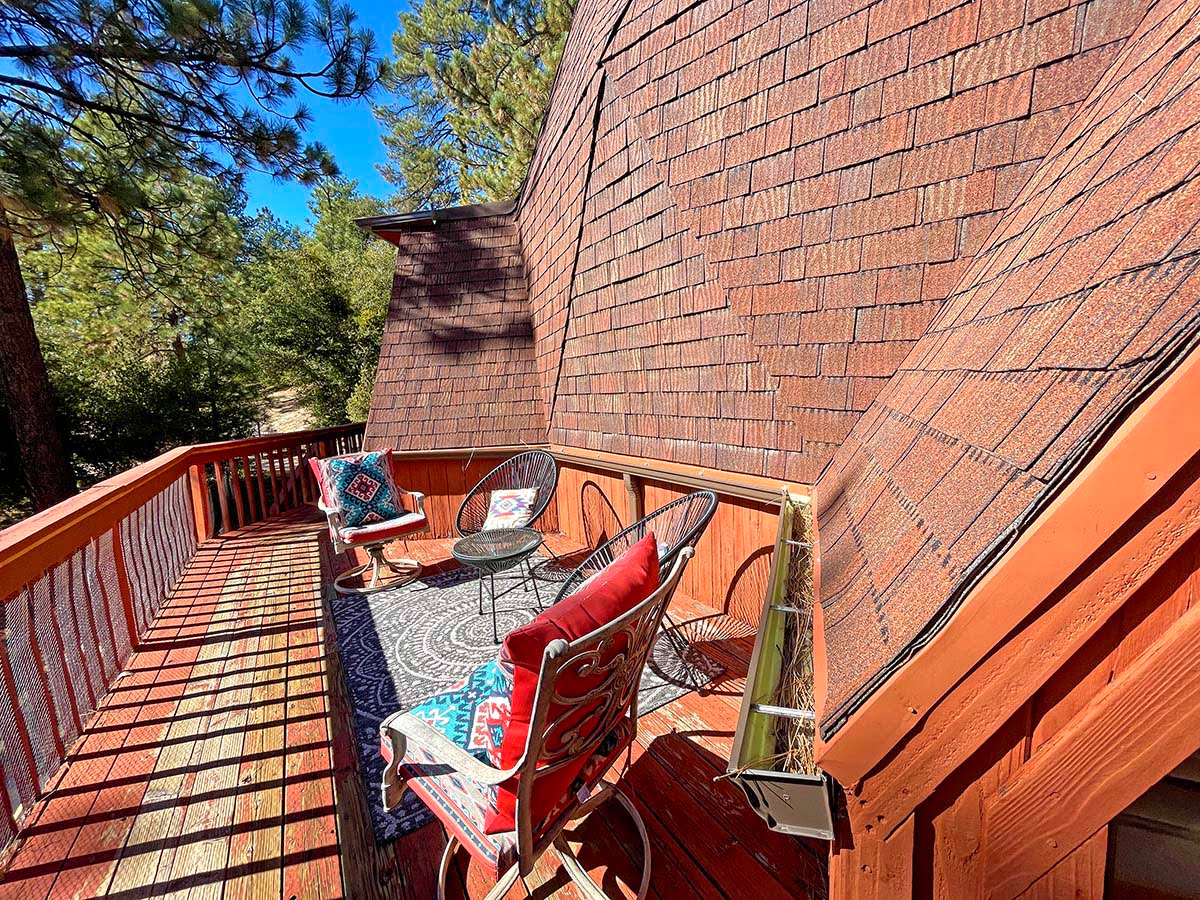 The owner of the Buckminster Fuller-inspired Geodesic Dome, Ida Fernandez-Staples, has actually lived in Idyllwild since she was a child.  In fact, she still lives on the same street as this home and even owns another unique Airbnb next door known as the Mystery Lodge!
If you get the chance to visit this mountain town, I'm sure you'll see why one would want to continue living up here into adulthood.  It is quite charming.
About the Idyllwild Geodesic Dome:
The Dome House is a spacious 2688 SF, 3 bedroom, 2.5 bath with amazing views, an open kitchen, vintage furnishings, large geodesic ceilings with triangular skylights! Beautiful library and a wrap around deck for star gazing. This is definitely not your average vacation rental.
The home is custom artist-designed with a large wood burning fireplace in a big, open great room. It's the perfect area to socialize or just relax in front of the fire. There is also a vintage antique bar and plenty of glassware for your mixology favorites.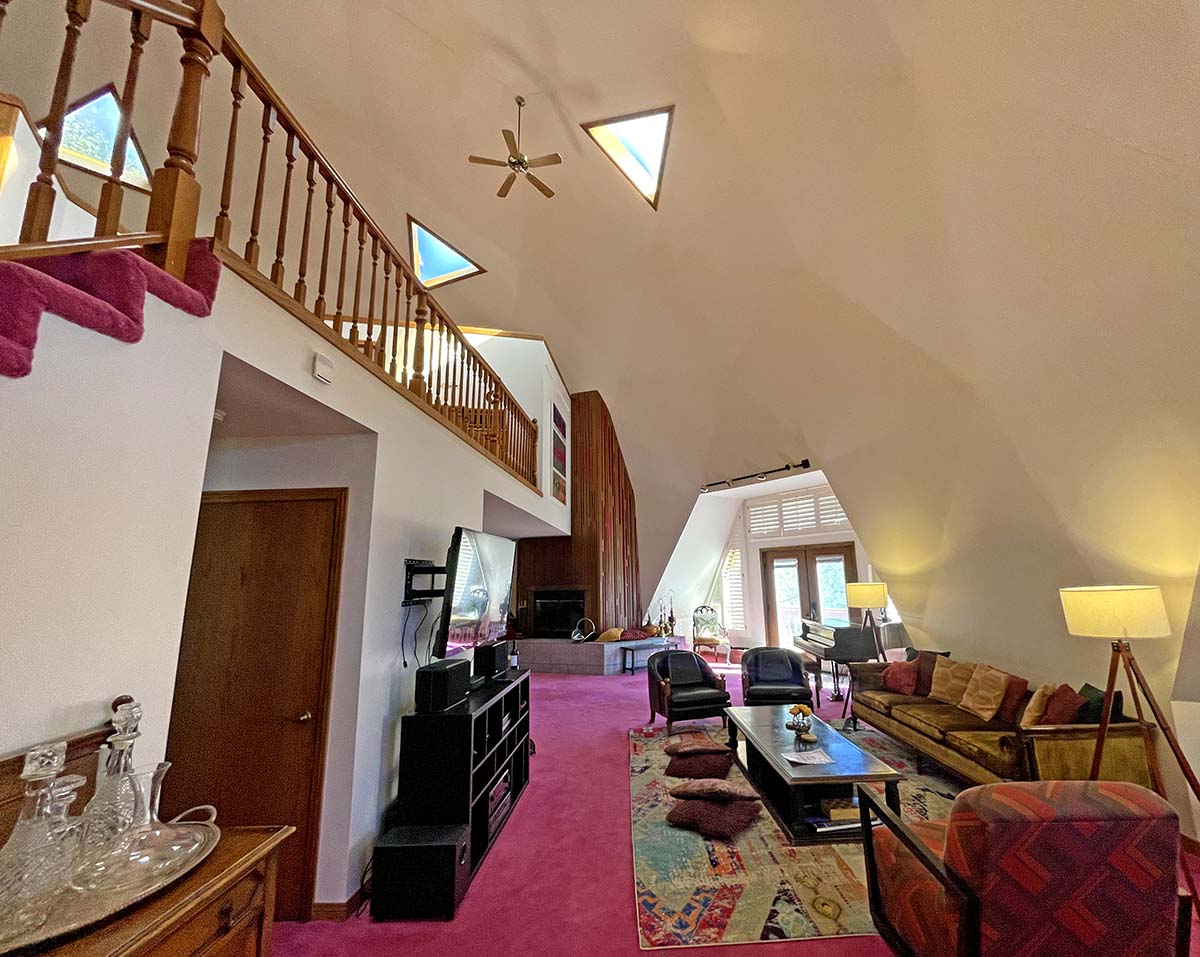 The adorable vintage kitchen has island seating, a double oven and lots of counter space. You can find eclectic art and designs throughout the Dome.
The Master suite is huge with over 500 sq. ft. and is very private. It has a loveseat for lounging, a desk for your "work from Dome" time and a large ensuite bathroom. The bathroom has a large shower, big jacuzzi tub and double sink vanity. There is a giant walk in closet and French doors that lead outside.
As you reach the top of the stairs to the second floor you land in the library with a custom-built book shelf.  There are a ton of books for both adults and children, games and even a foosball coffee table. The library has a pull-out sofa bed and other seating areas for your sleeping or reading pleasure. There is also a desk up stairs if you need a secondary work space.
Just past the library are the two upstairs guest rooms. Both have lots of closet space, dressers, comfortable queen beds and a seating area. Separated by a recently remodeled Jack and Jill bathroom. The bathroom has two vanities, toilet and custom tile shower.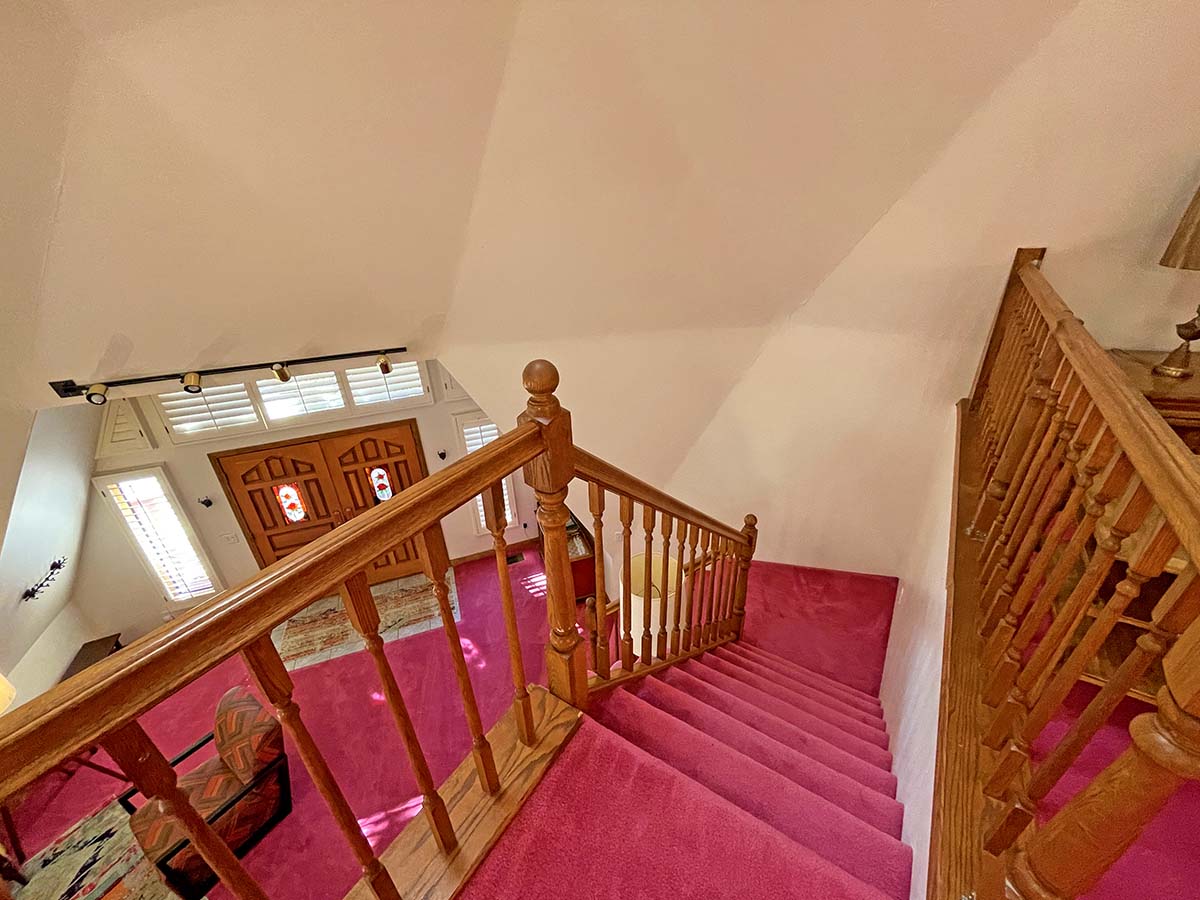 They offer special rates for couples and early weekday stays Monday-Wednesday.  It should be noted that no dogs are allowed, including service dogs due to the owner having severe medical allergies to them.
Personal Experience: Having my first dome house experience be in Idyllwild was SUCH a treat!  Not to mention we stayed on Halloween day and the town has a big celebration for the event.  The home is literally a couple minutes away from town which should hopefully be a big part of your visit.  There are so many unique shops and so many great restaurants and cafes.  I will eventually be giving the town its own page on my site.
If you are a lover of beautiful architecture and love mountain getaways, then this is definitely the spot for you.  As our lives tick away, I find it the utmost importance to make sure you're making unique memories to reflect on.  This is one of those experiences that easily falls into that category.
We've definitely covered some ground up here in the past.  If you're into hiking check out our article on the Ernie Maxwell Scenic Trail. And if you don't have time for hiking and can only cover short ground, check out Lake Fulmor or the Indian Flats Overlook.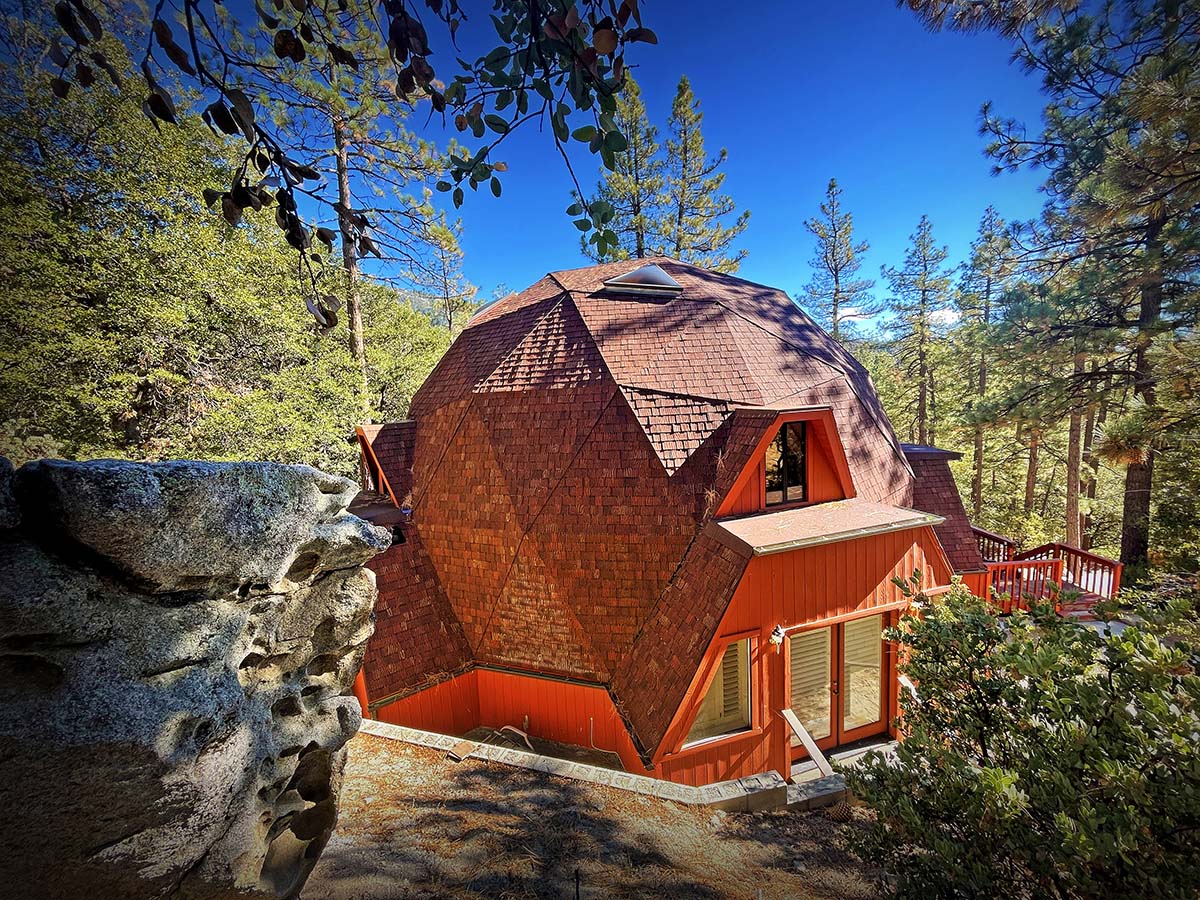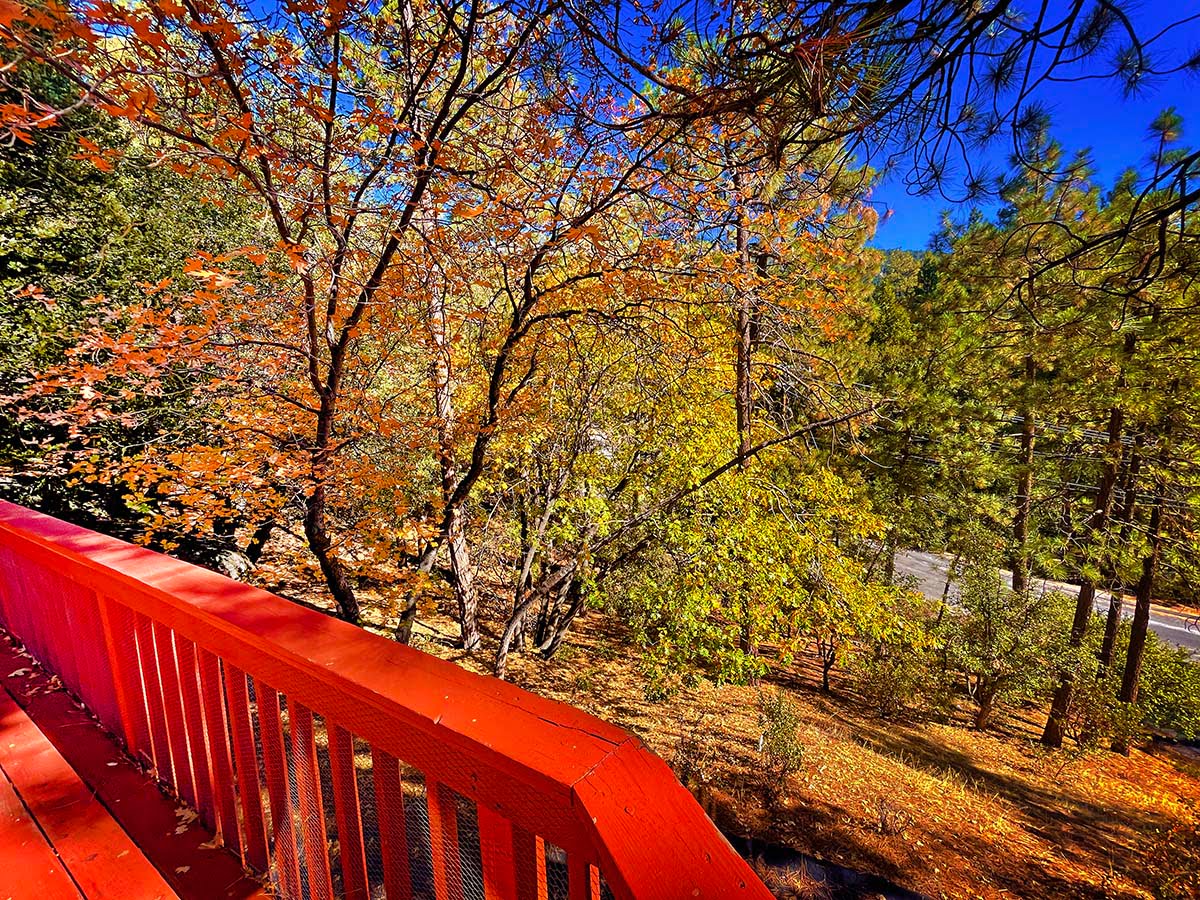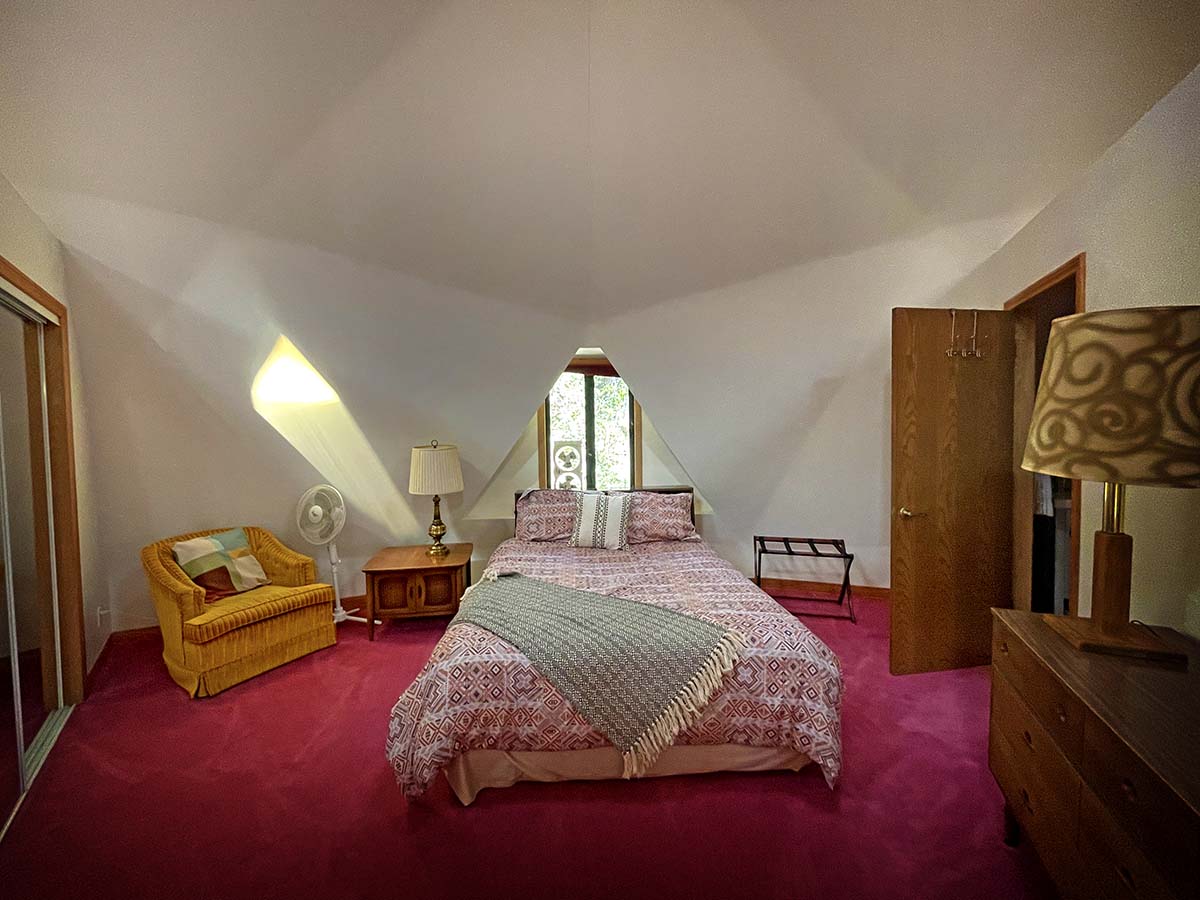 I love the extra touches!  That homemade banana bread was DELICIOUS by the way!!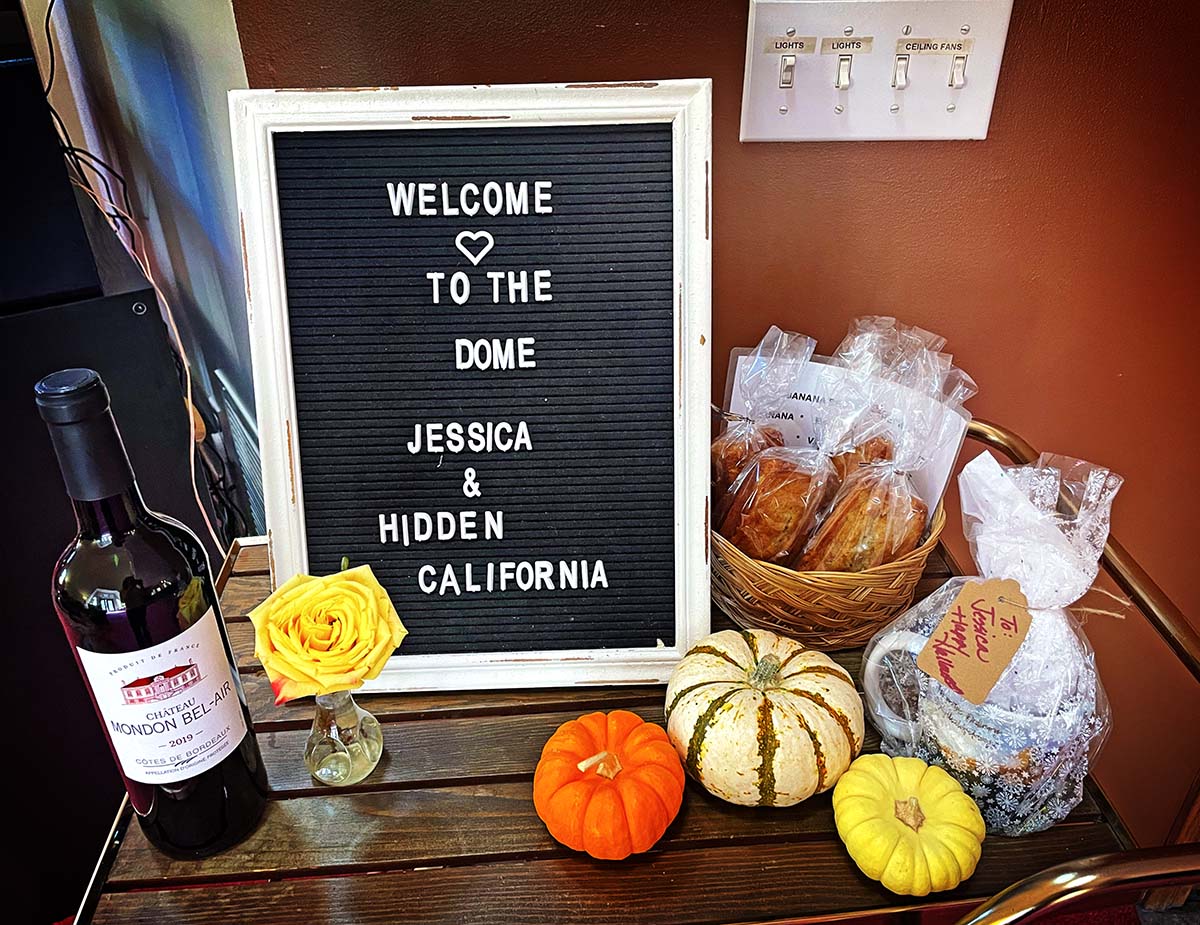 They really have you covered here to feel like you're at home: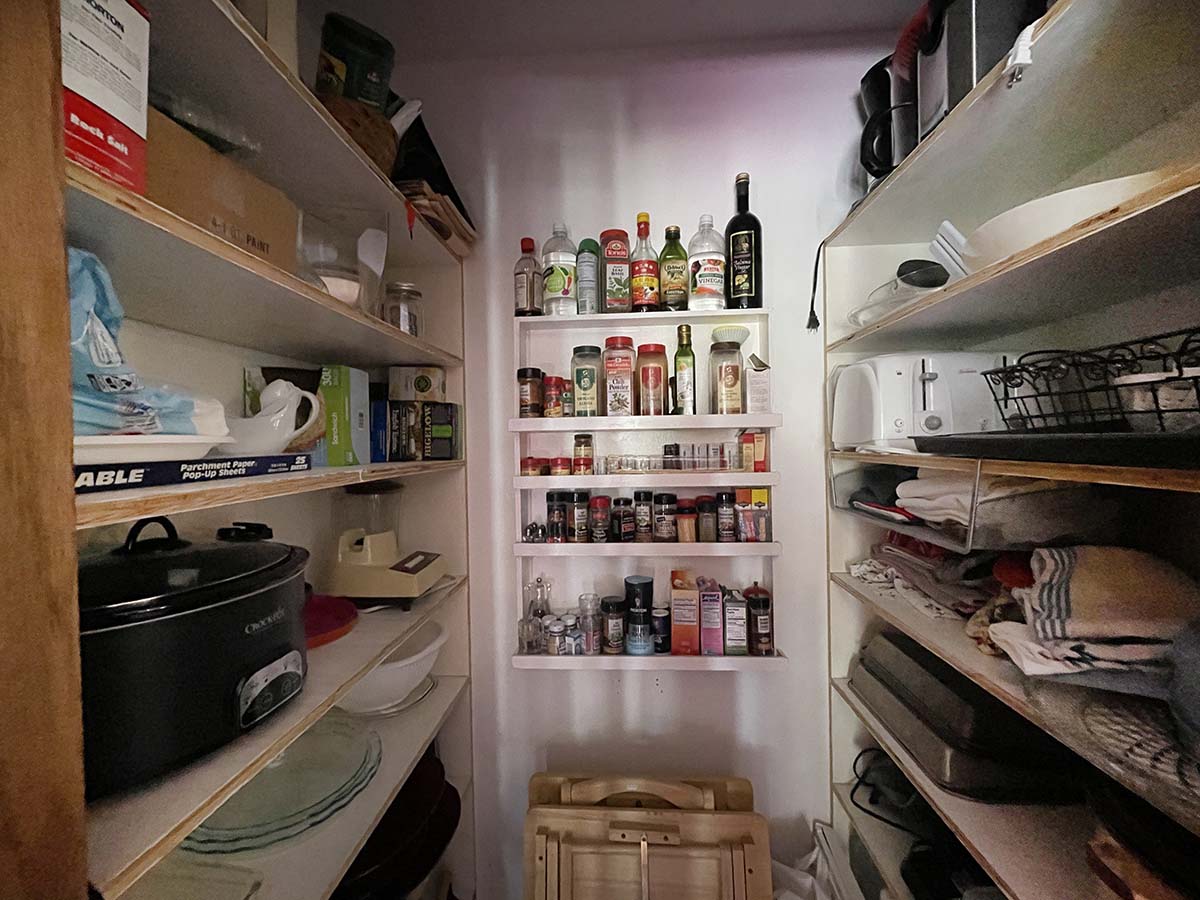 As you can see, the upstairs rooms do not have walls that attach to the ceiling.  It's all part of the aesthetics: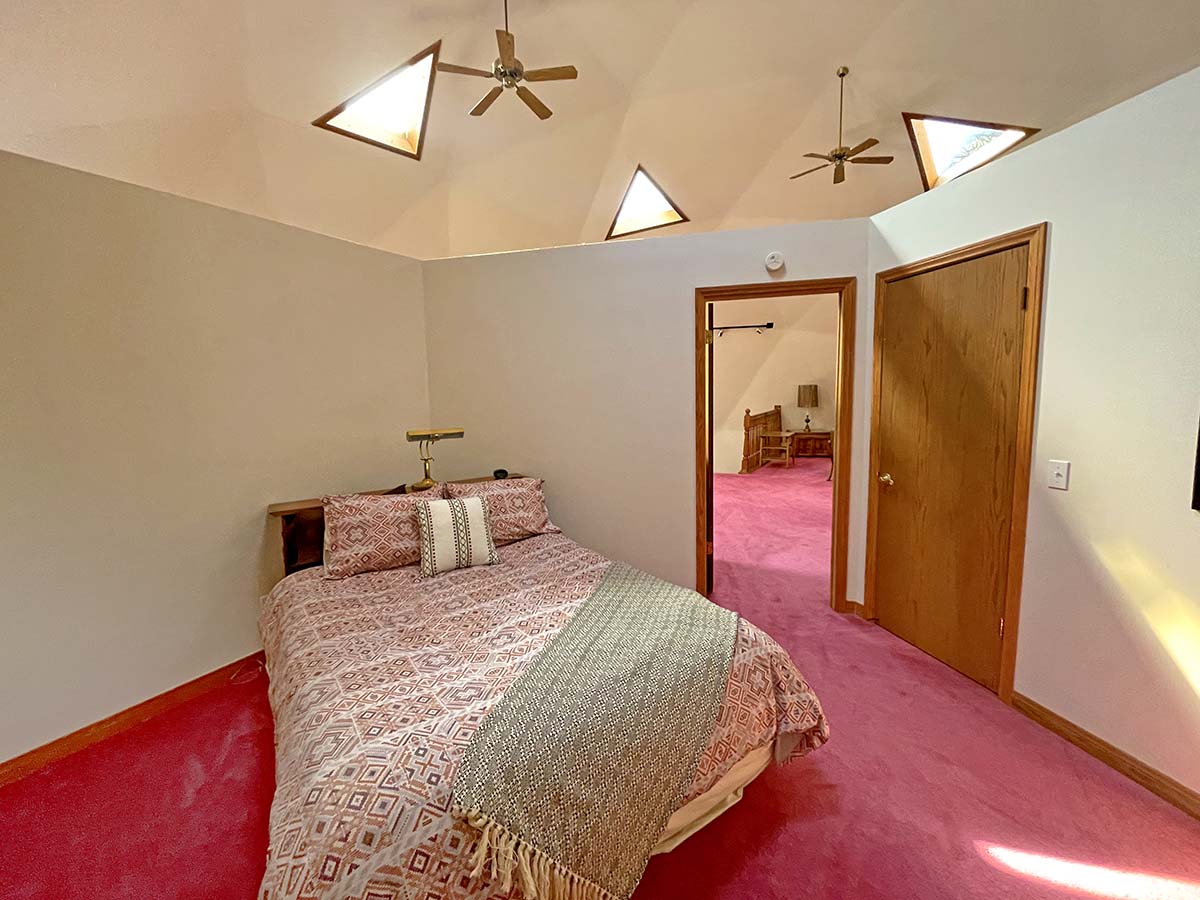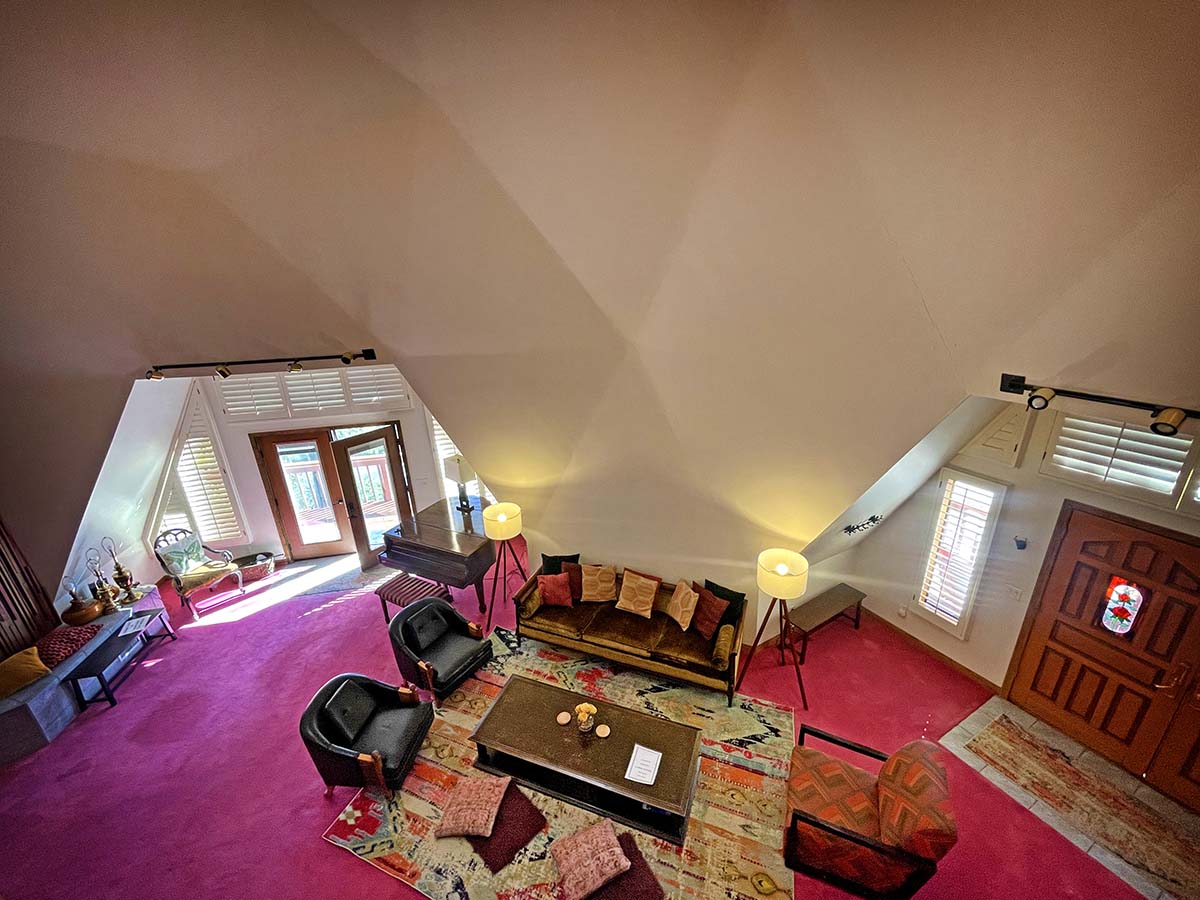 I love how unique the fire place is and there are so many books, games and movies to keep you occupied!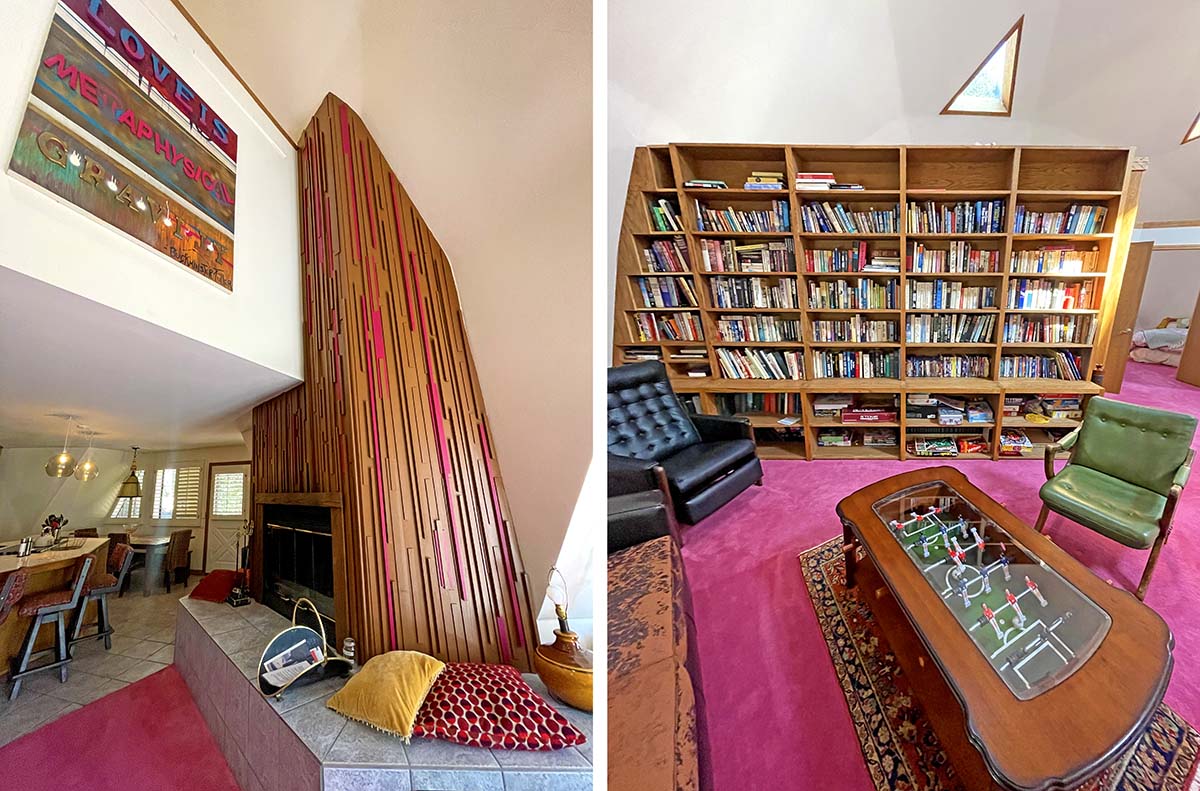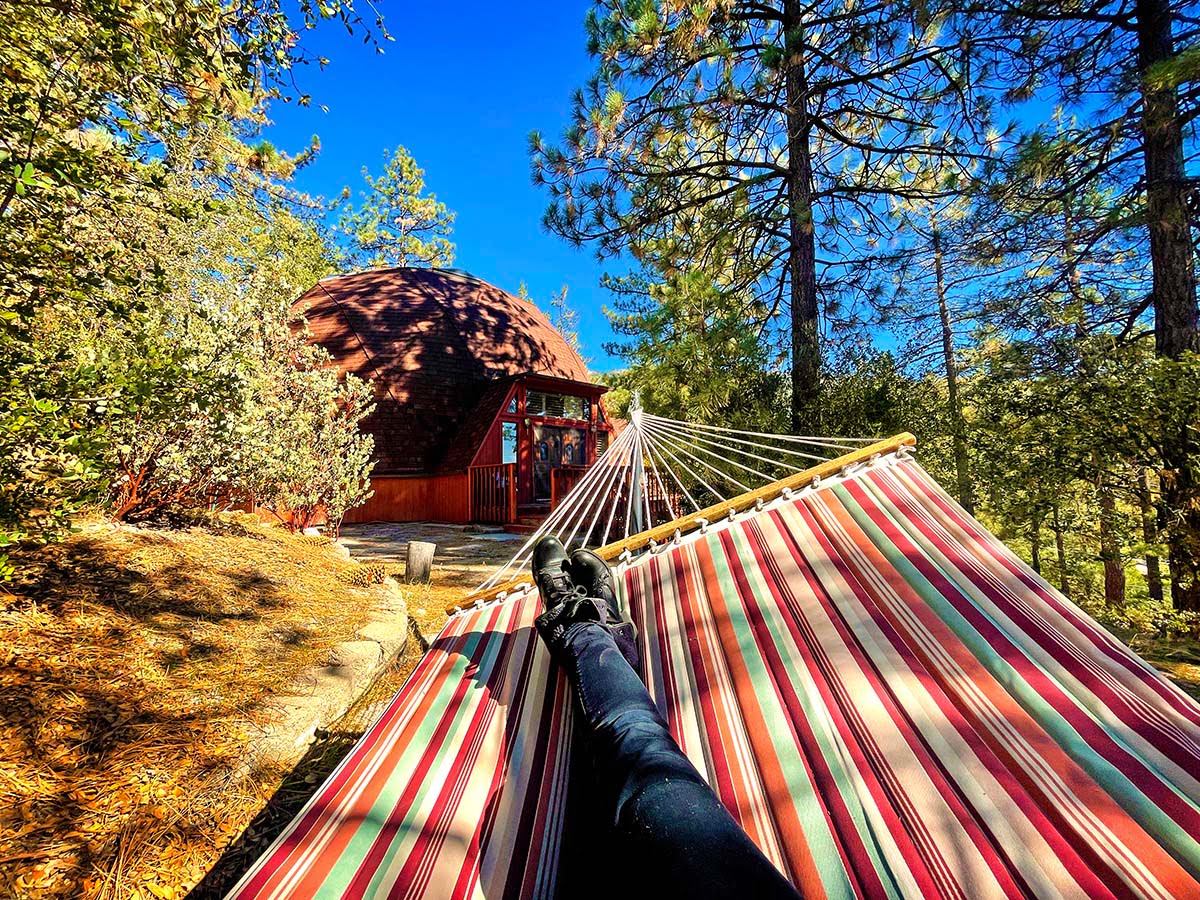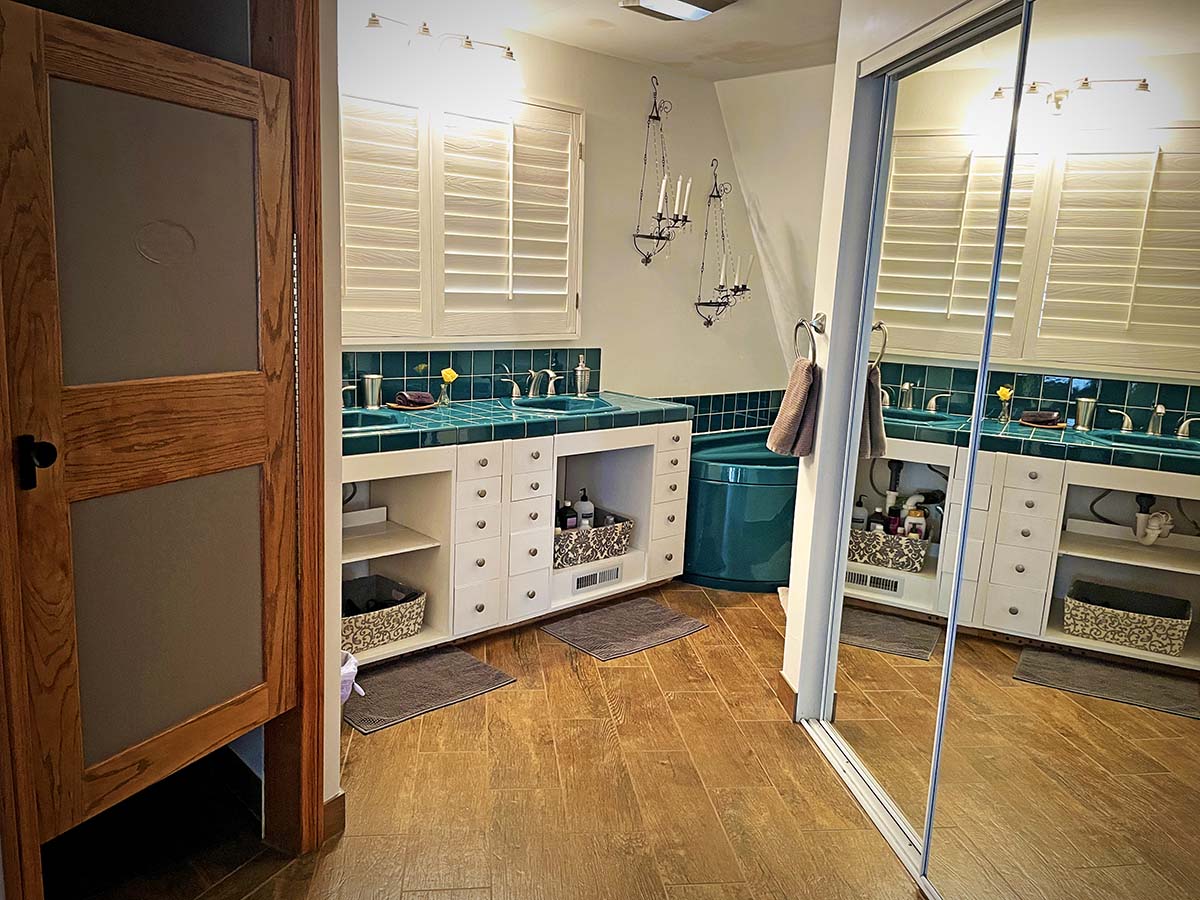 There is a jacuzzi bathtub in the downstairs room and you best believe we took advantage of it.  I also loved the pictures inside the shower: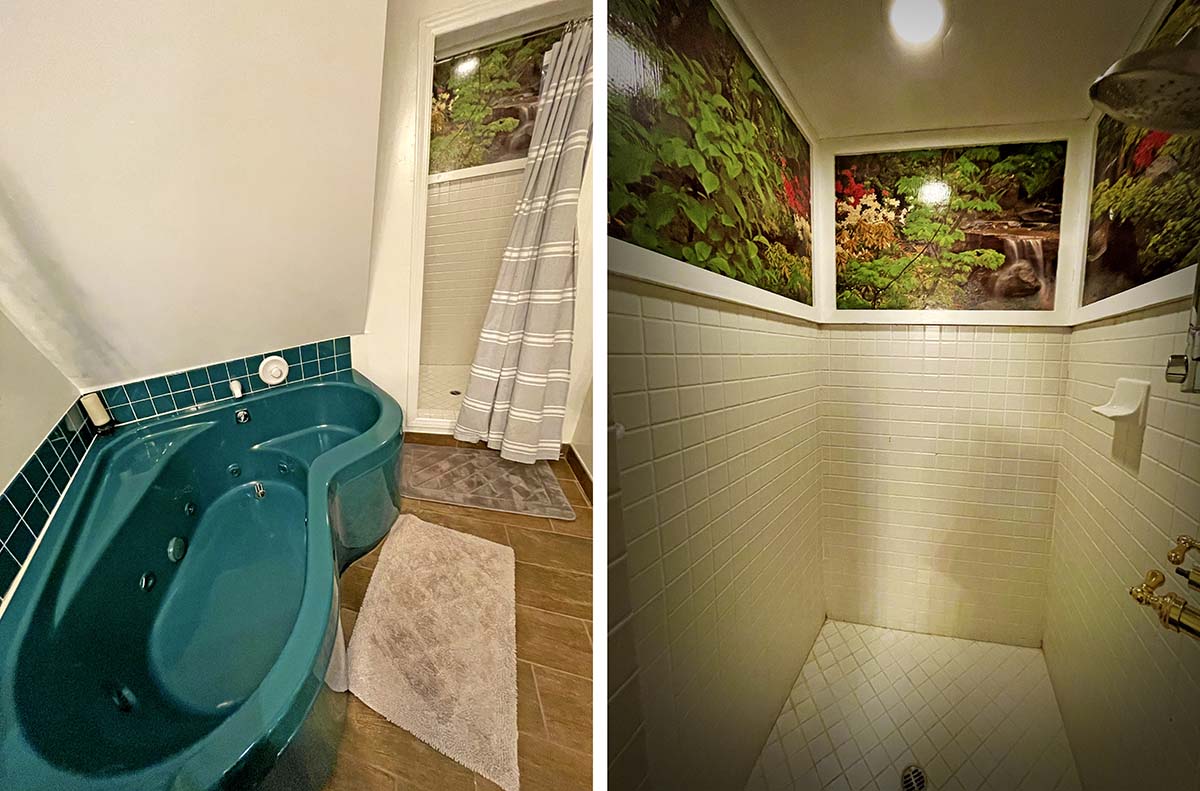 We stayed here for Halloween which was so much fun because the home is a skip away from town and the town was having a great Halloween celebration.  We dressed up as Victorian vampires: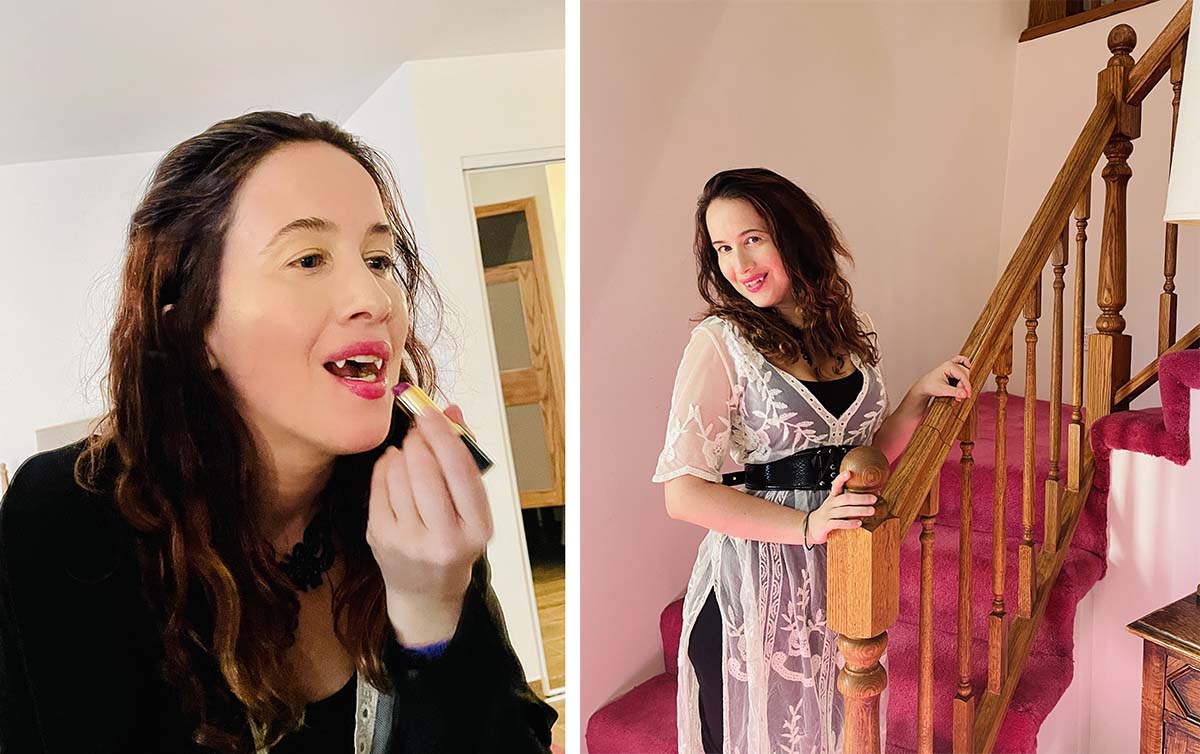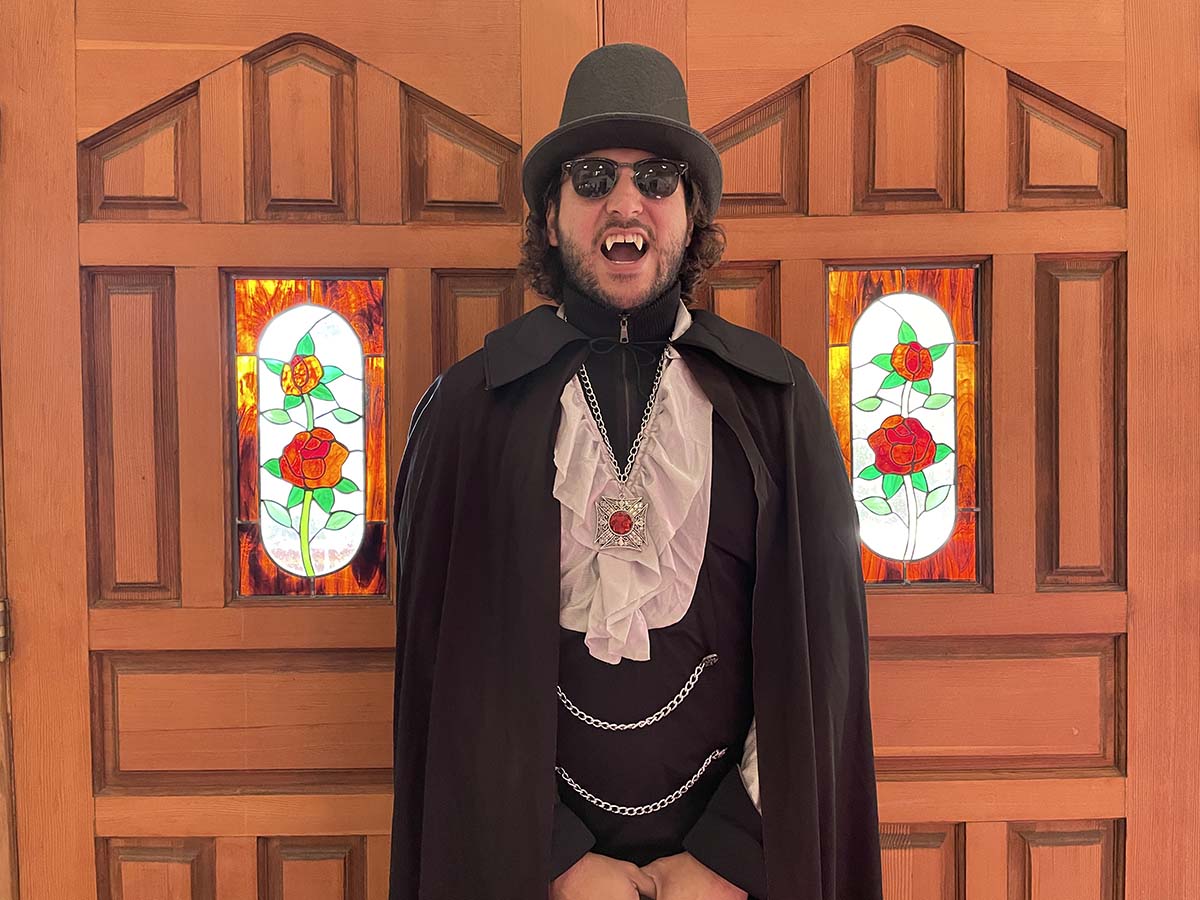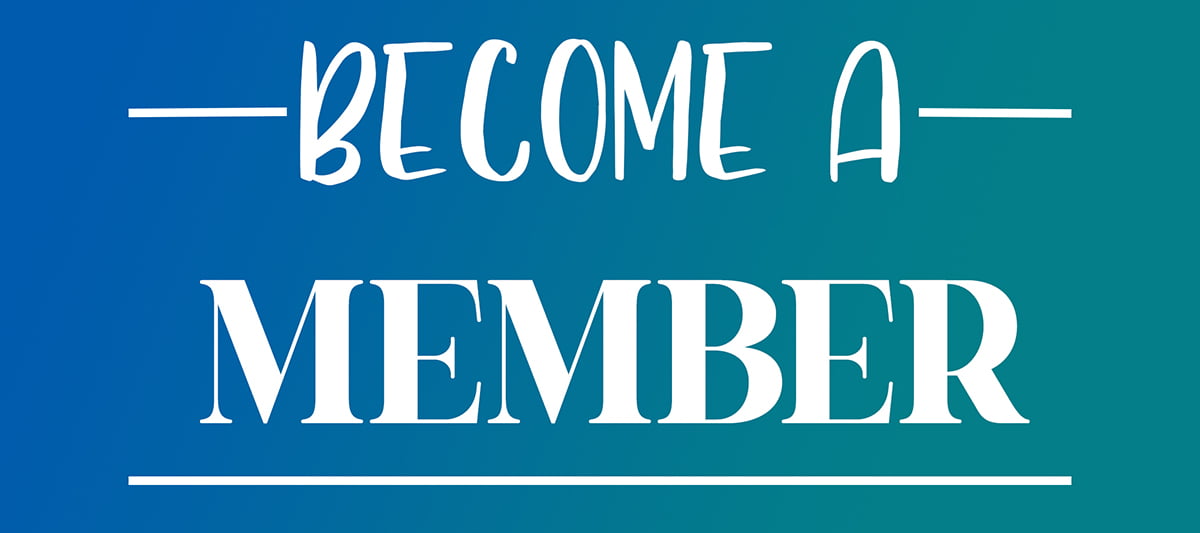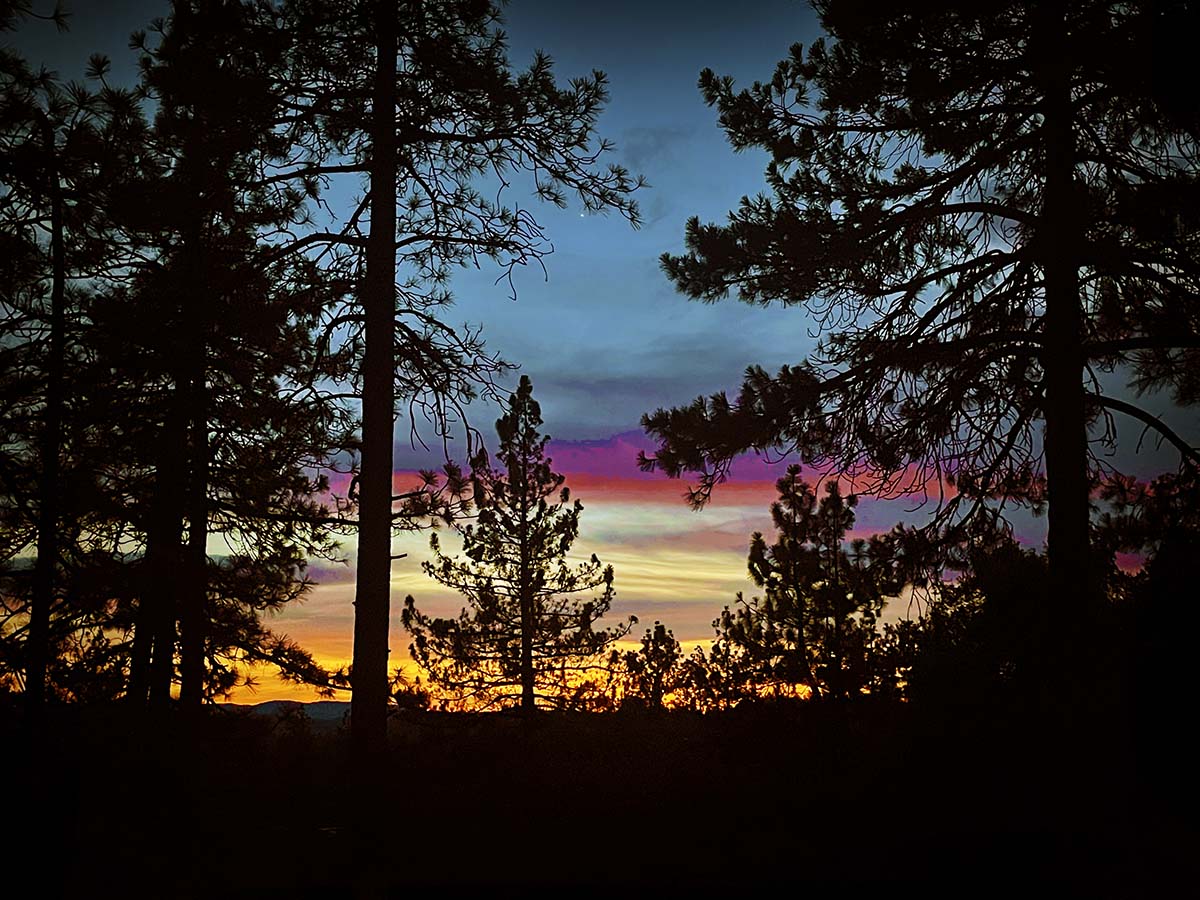 Once night fell and the shadows played on the ceiling, it really helped bring out the geometric shapes: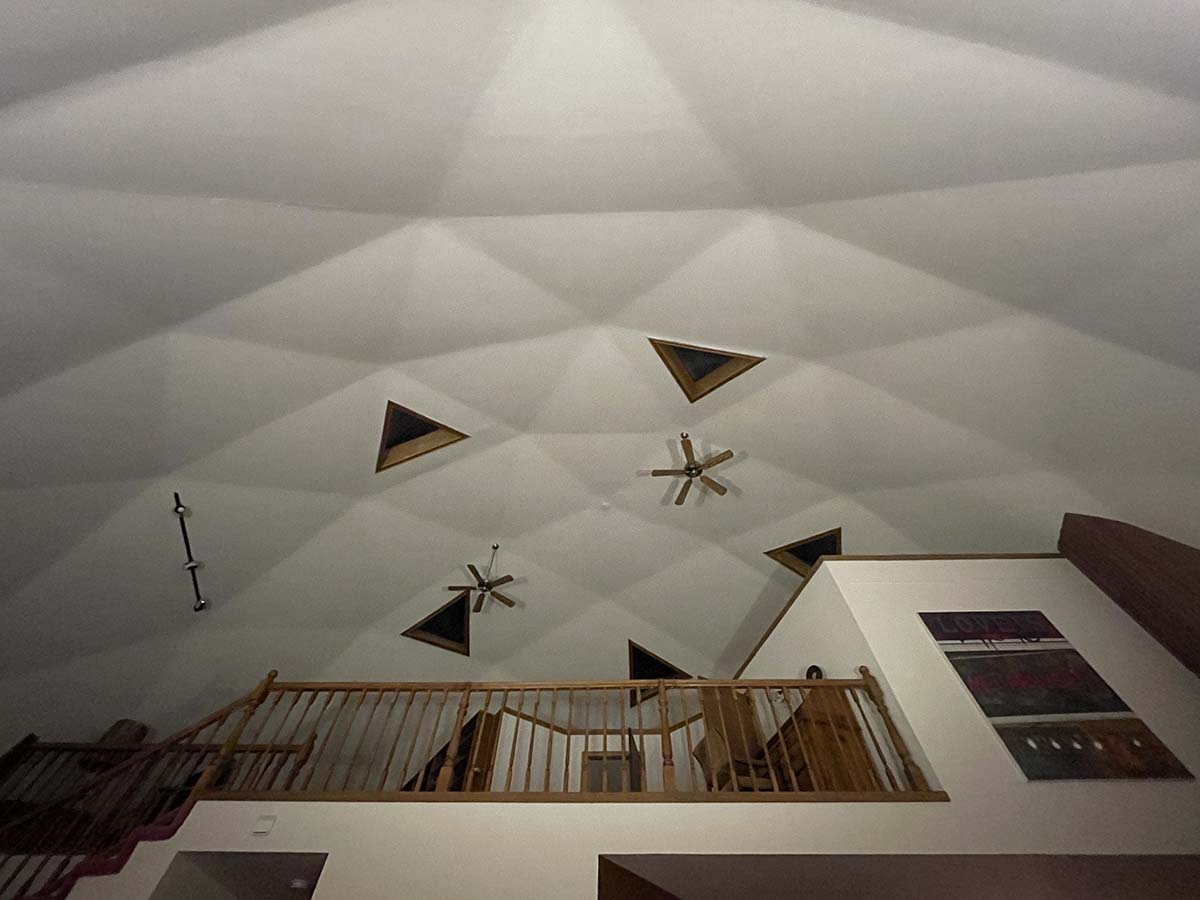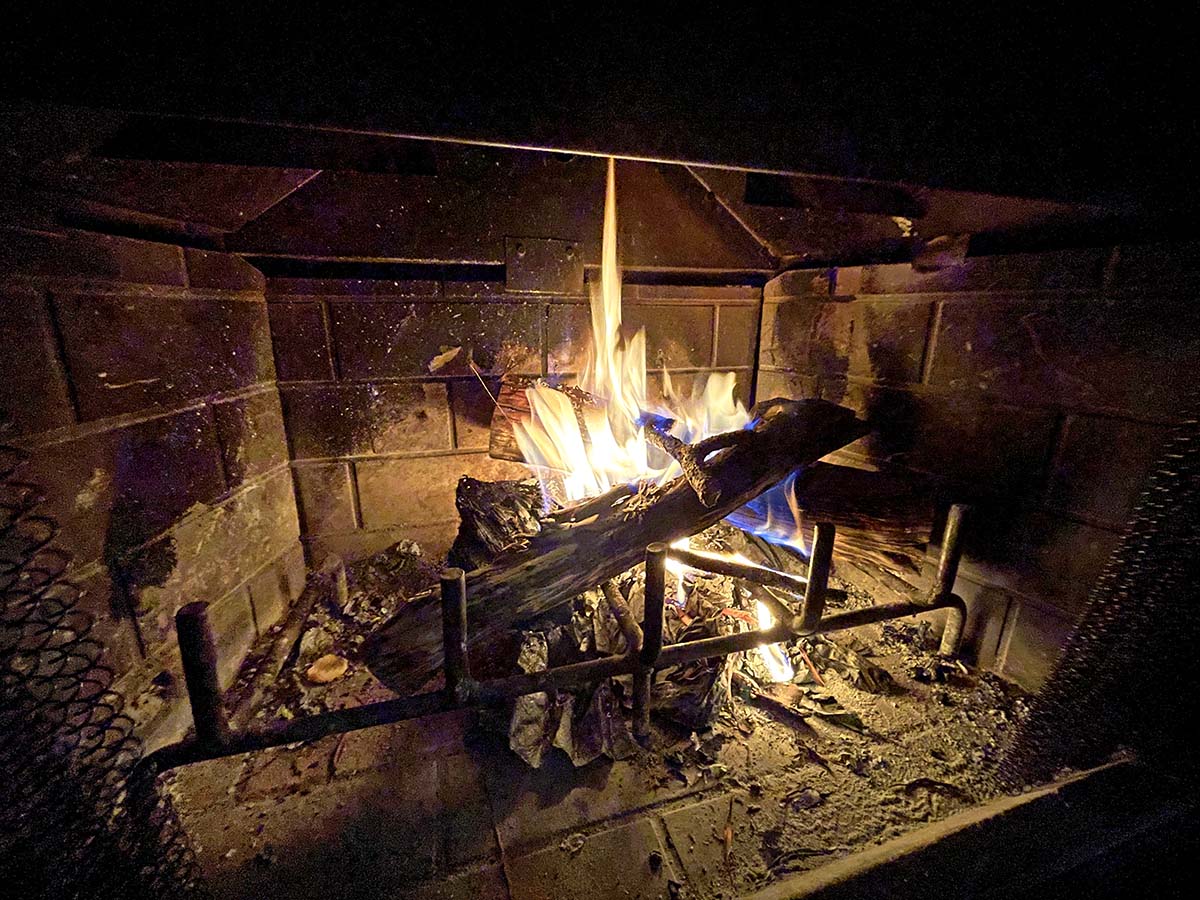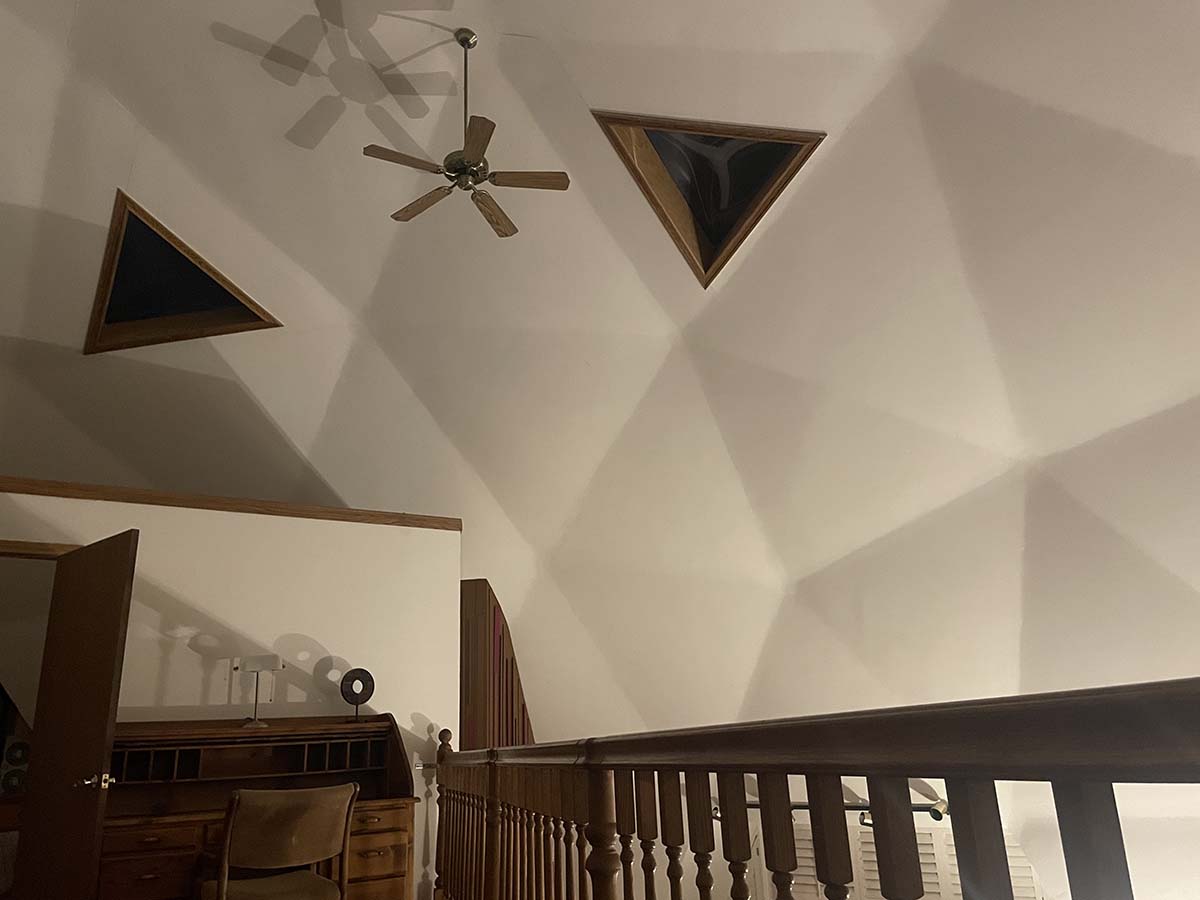 The next morning I drank out of my new Idyllwild Getaways mug that I was gifted and enjoyed the fresh mountain air!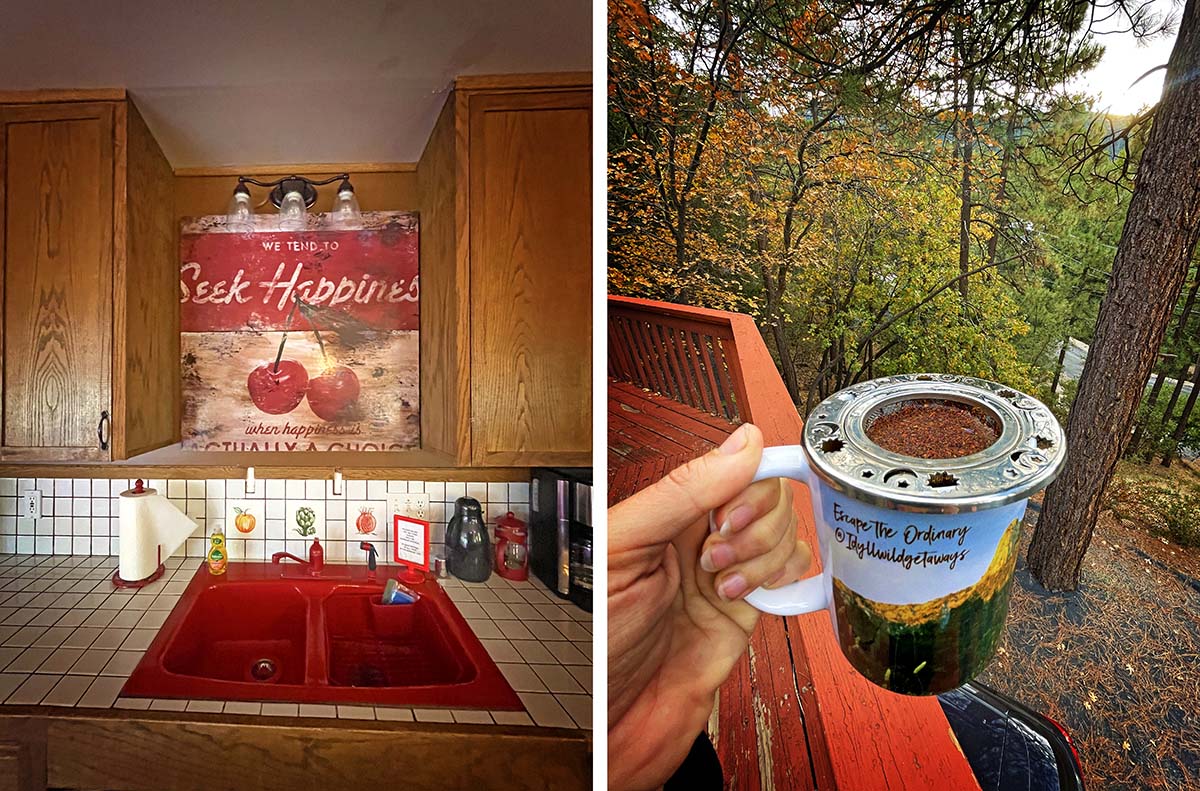 Thank you for a wonderful stay!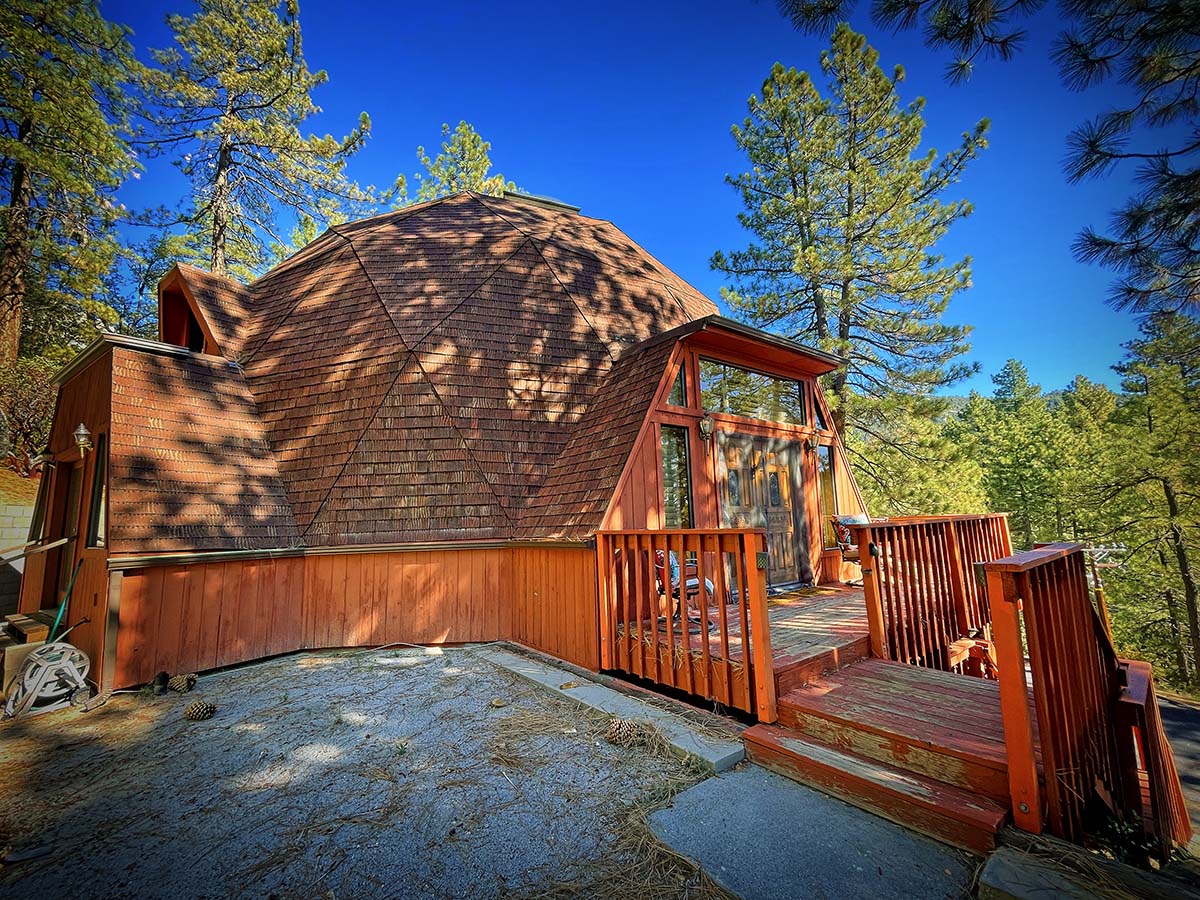 Ida sent me a photo of the Geodesic Dome during the snow.  Can you imagine how magical it would be to stay here then?!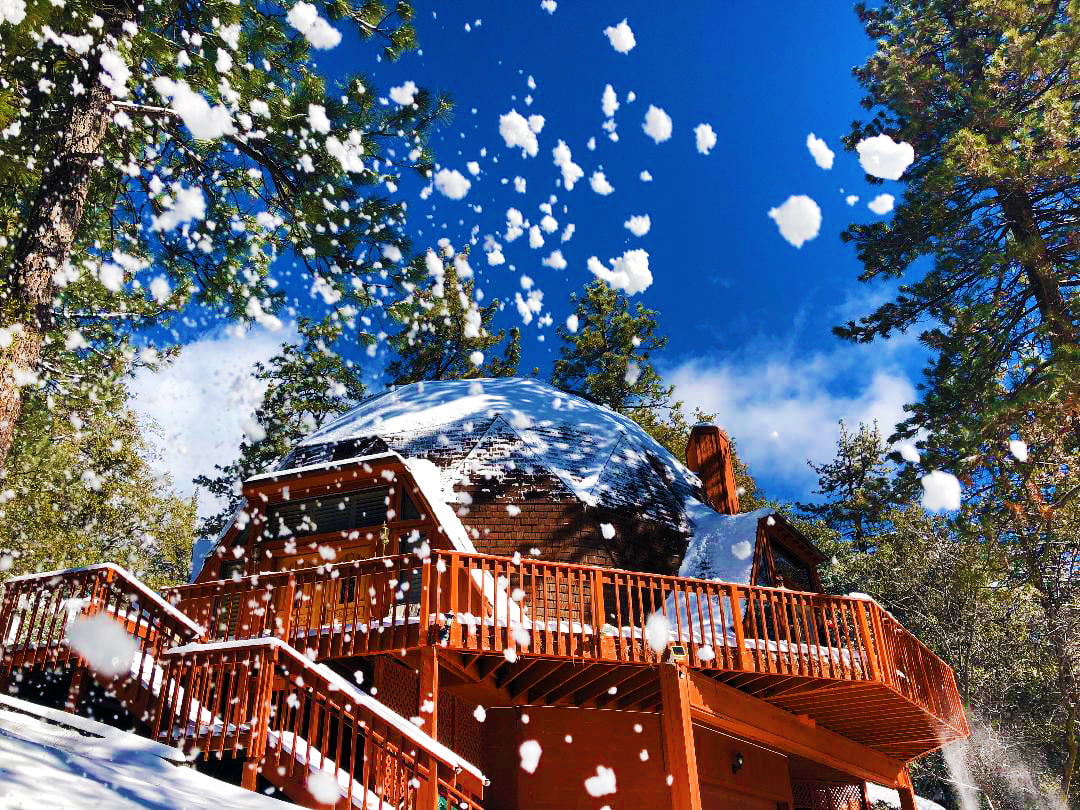 As a bonus photo, this is a shot of their Mystery Lodge Airbnb cabin next door!  You can also book a stay here!