Hello everyone! This is a friendly reminder that any of these fun places we may visit, we are a guest at. Please treat both businesses and trails with the utmost respect. We here at Hidden California follow the 'Leave no Trace' mantra, meaning whatever you bring with you comes back with you. If you see trash on a trail, please do your part to help remove it. Remember, we are not picking up trash from another person but instead cleaning up for Mother Nature. Happy adventures!
Movie Flat Rd
Lone Pine, CA 93545
36.612393, -118.124974
Hike: there are many trails here   Level: Easy-moderate
Dog-Friendly: Yes    Kid-Friendly: Yes
BLM Website   Alabama Hills Stewardship Group
760-872-5000
About Alabama Hills:
Alabama Hills is a scenic, geological wonderment located at the base of Mt. Whitney in a region known as Owens Valley.  This area has been a popular location for many movies since the 1920's, especially Western movies due to its "rugged environment".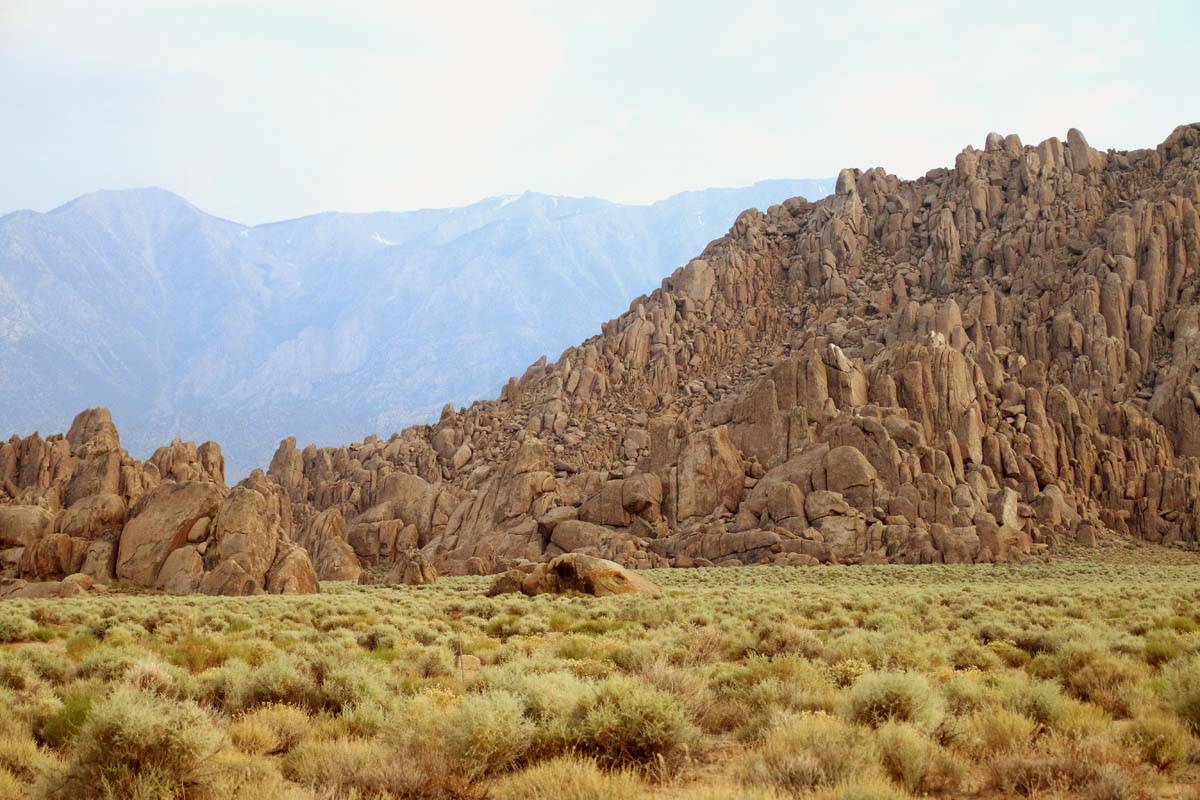 The Paiute-Shoshone Tribe know this area as Payahuunadü, which means "the land of flowing water". The Paiute have inhabited this land for thousands of years. Historically, they used great innovation digging ditches to capture the melting snowcaps which helped irrigate their agriculture.
It has been a long time since the Paiute have managed the water here though.  Once the Europeans made way to this region, they quickly and forcibly took over the Paiute's land.  Those that survived disease and slaughter were used as laborers due to their knowledge of the mountains and land so well.  The Paiutes were later moved to multiple reservations. You can learn more about the horrible treatment the Natives received on this page.
The area was later named Alabama Hills by Confederate enthusiasts paying tribute to a Southern warship, the CSS Alabama. Confederate sympathizers initially named the many mining claims in the area after the ship, which later applied to the entire region.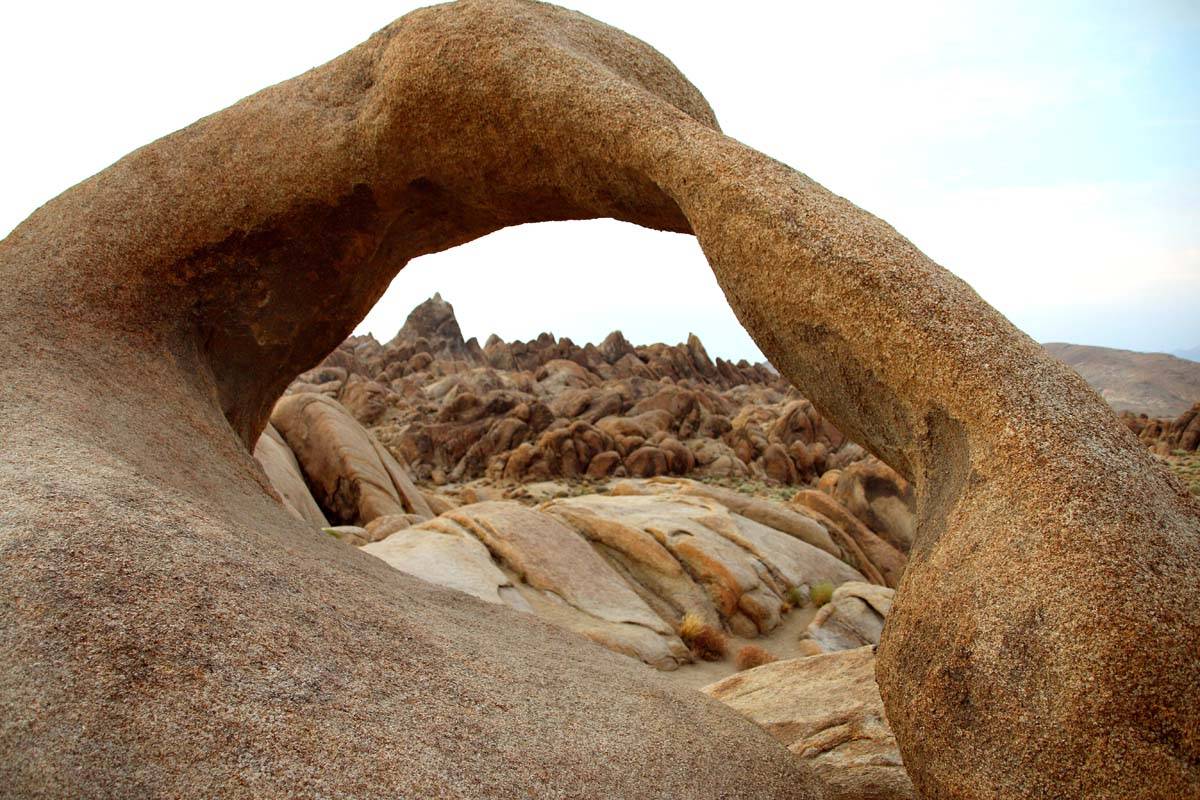 In the early 1900's, the Los Angeles Department of Water and Power built a controversial aqueduct in this region which carried water away from the valley and into the city of Los Angeles. Once President Theodore Roosevelt signed it into congress in 1906, Owen's Lake (or Patsiata as called by the Paiutes) was slowly drained.  This quickly caused a ton of dust pollution which is still a major issue today.
As time went on the area began being used for major film and television productions.  Some of the films include Gunga Din, The Walking Hills, Yellow Sky, Springfield Rifle, The Violent Men and Bad Day at Black Rock (1955).  Many of these movies had white actors play Native American parts, painting their faces red.
The movie Chinatown covered the injustices of the Owens Valley aqueduct but failed to touch on the Paiute's battle with the Europeans turning their lush waters into a dust storm.
There are dozens of natural arches that can be found here.  Note: Please do not ever stand on the arches.  At some point, a person's weight will collapse them and the hope is for them to be around for thousands of years to come.  Don't be that person that contributes to weakening them.
Some of the most notable features of the area are: Mobius Arch, Lathe Arch, the Eye of Alabama and Whitney Portal Arch.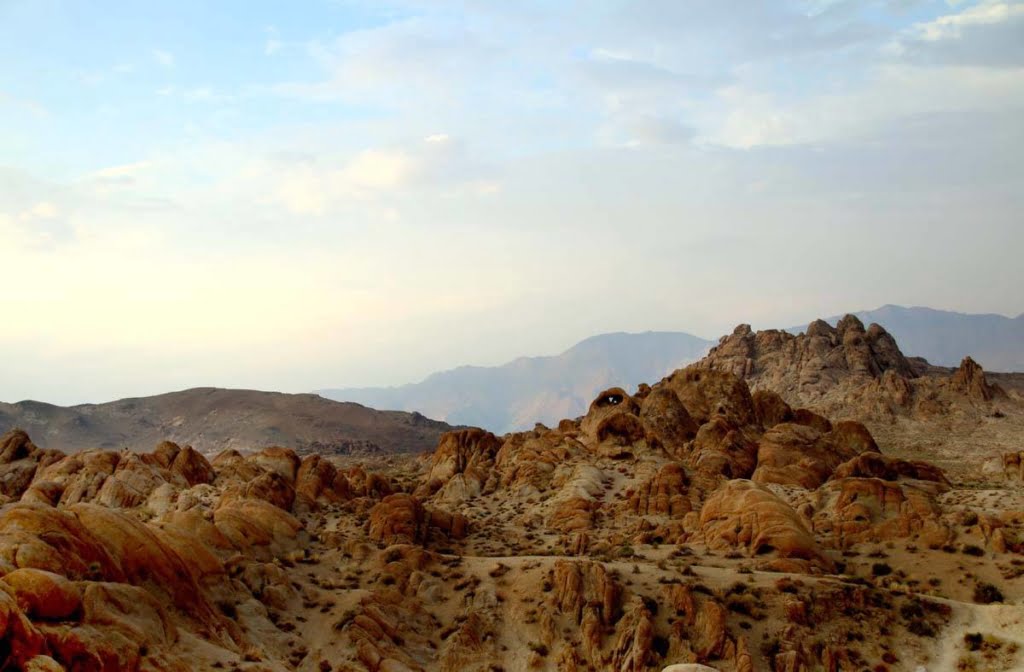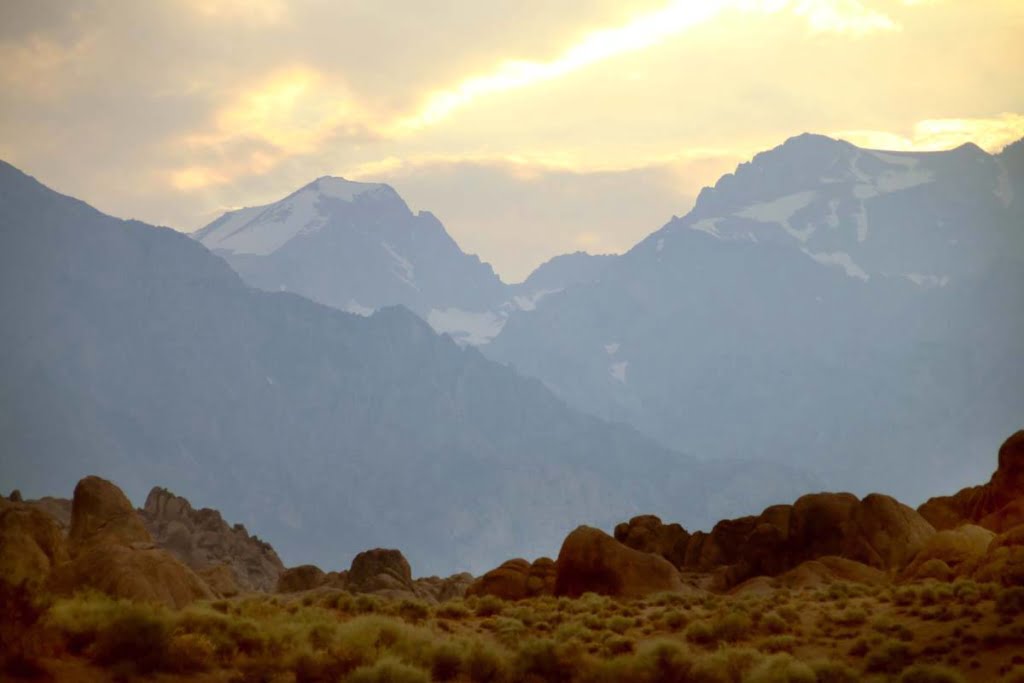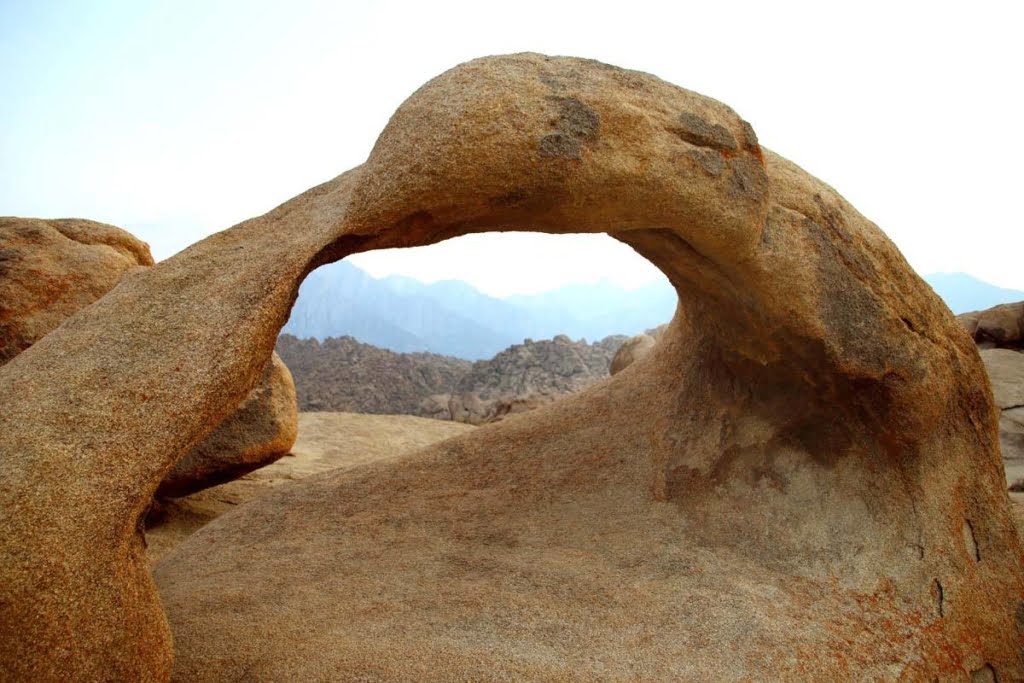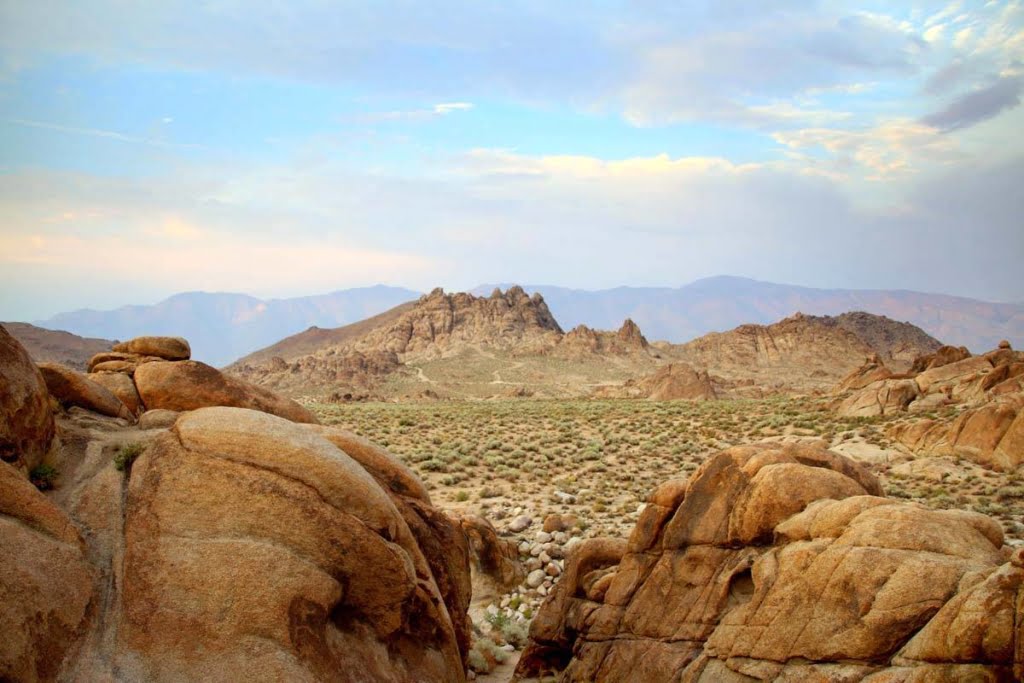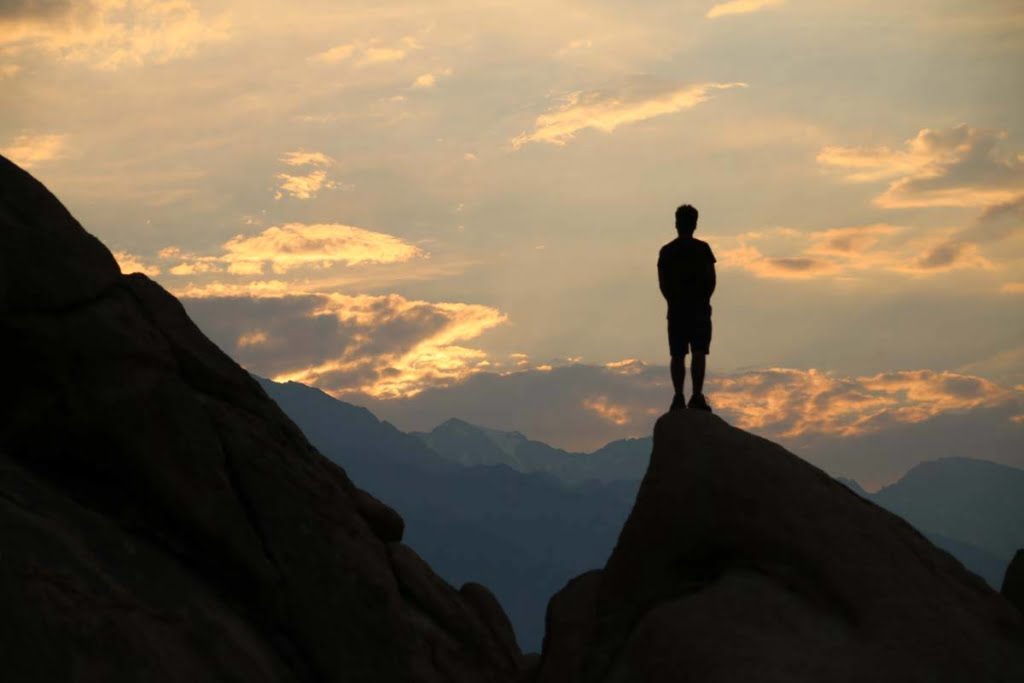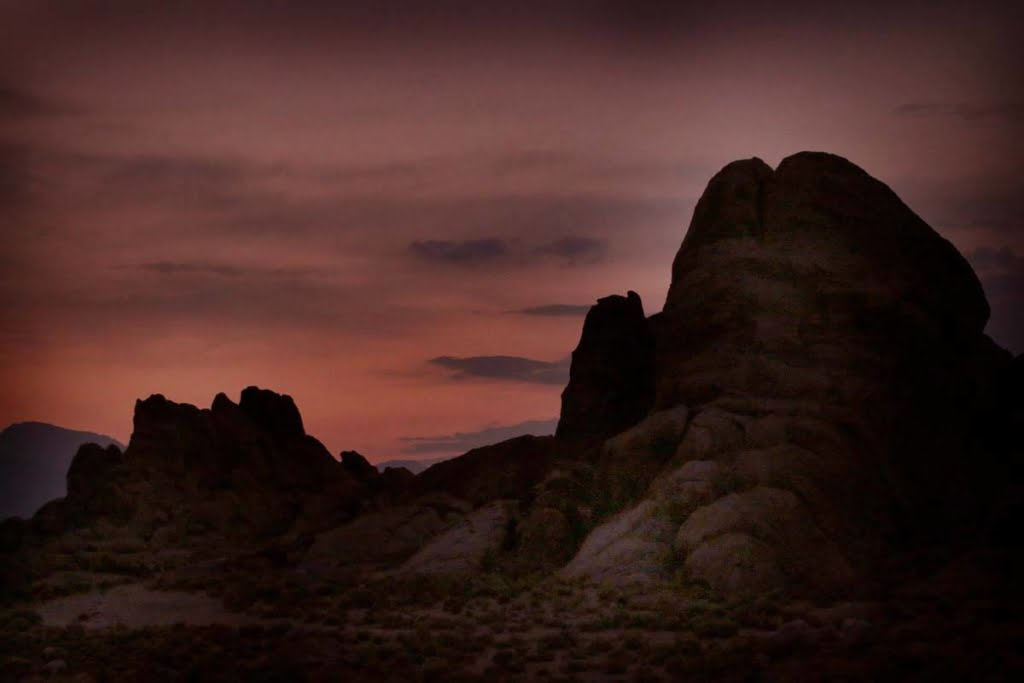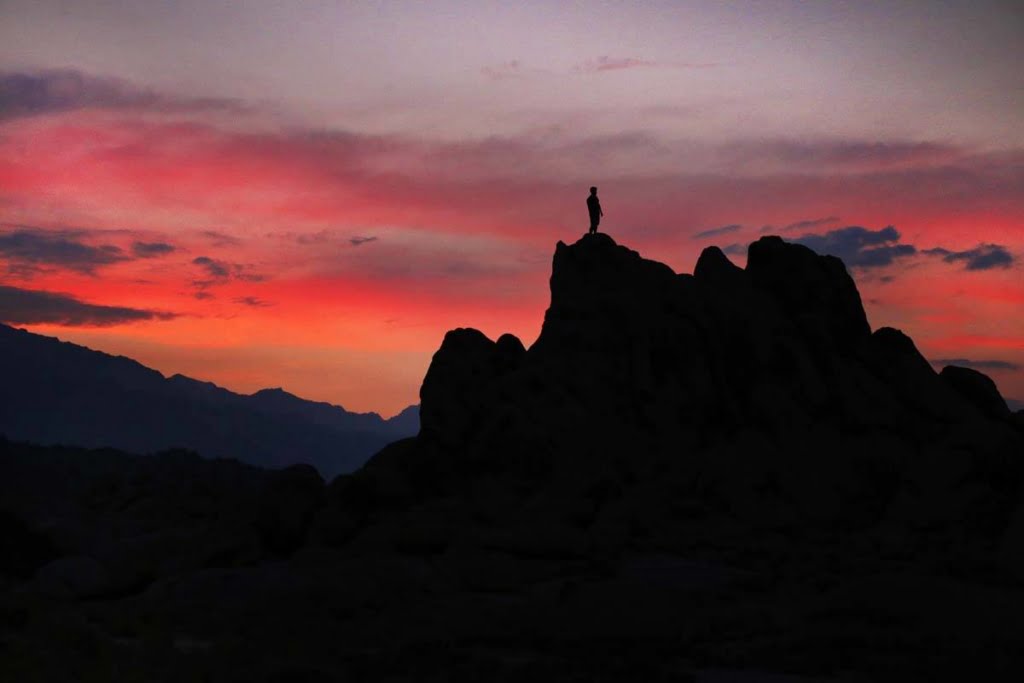 Check out our other site too!