Alabama Hills
Movie Flat Rd
Lone Pine, CA 93545
36.612393, -118.124974
Hike: there are many trails here   Level: Easy-moderate
Dog-Friendly: Yes    Kid-Friendly: Yes
History: The Alabama Hills were named for CSS Alabama. When news of the Confederate warship's exploits reached prospectors in California sympathetic to the American Civil War Confederates, they named many mining claims after the ship, and the name came to be applied to the entire range.[3] When the Alabama was finally sunk off the coast of Normandy by the USS Kearsarge in 1864, prospectors sympathetic to the North named a mining district, a mountain pass, a mountain peak, and a town after the Kearsarge.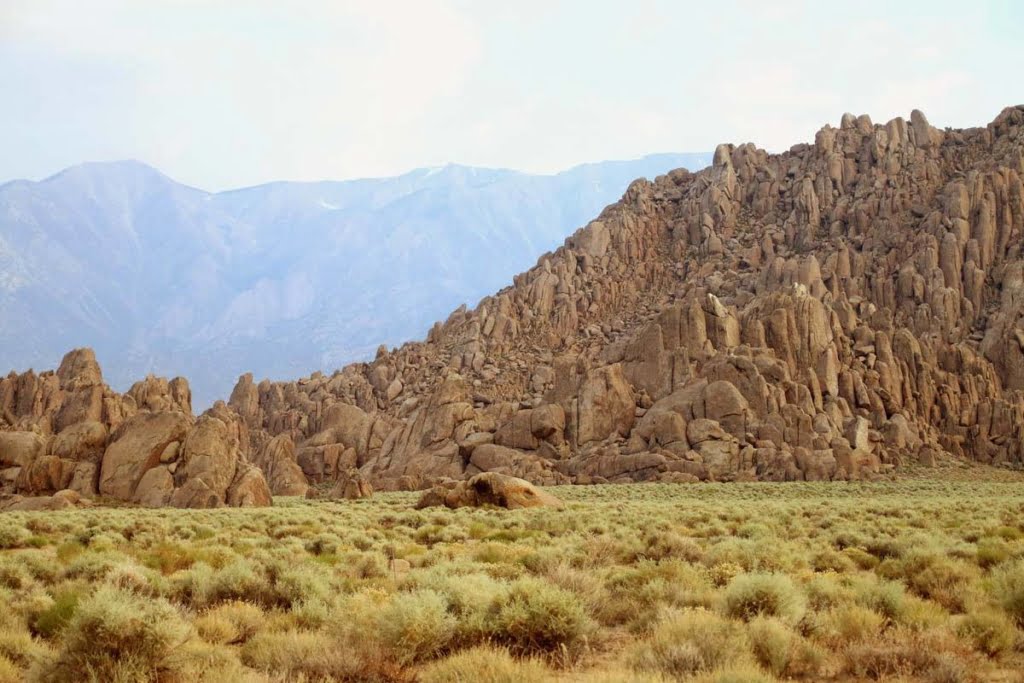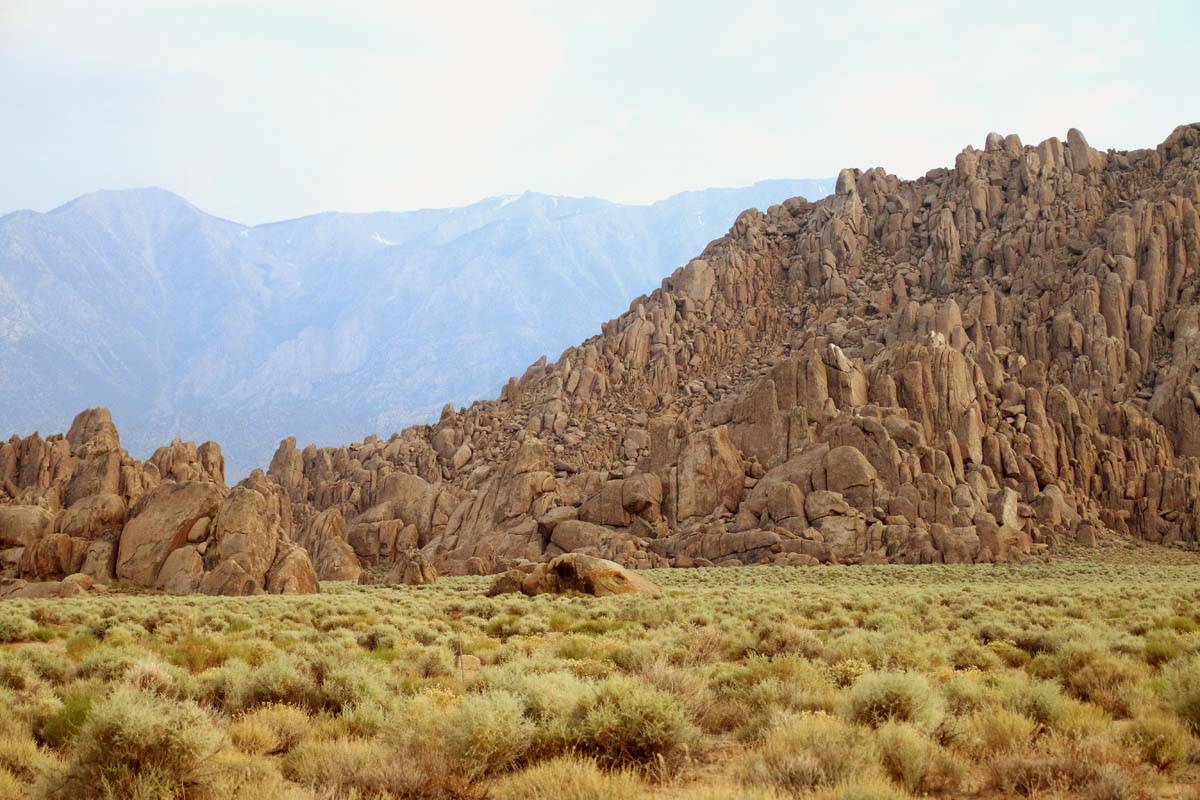 Movies: The Alabama Hills are a popular filming location for television and movie productions, especially Westerns set in an archetypical "rugged" environment. Since the early 1920s, 150 movies and about a dozen television shows have been filmed here, including Tom Mix films, Hopalong Cassidy films, The Gene Autry Show, The Lone Ranger and Bonanza. Meanwhile Classics such as Gunga Din, The Walking Hills, Yellow Sky, Springfield Rifle, The Violent Men, Bad Day at Black Rock (1955), the Budd Boetticher/Randolph Scott"Ranown" westerns, part of How the West Was Won, and Joe Kidd. In the late 1940s and early 50s the area was also a popular location for the films of B-western actor Tim Holt.
More recent productions such as Tremors and Joshua Tree, were filmed at "movie ranch" sites known as Movie Flats and Movie Flat Road. In Gladiator, actor Russell Crowe rides a horse in front of the Alabamas, with Mount Whitney in the background, for a scene presumably set in Spain. Star Trek Generations was filmed here in addition to Overton, Nevada and Paramount Studios. This range was one of the filming locations for Disney's Dinosaur. More recently, many parts of the films Iron Man, Transformers: Revenge of the Fallen, and the independent, experimental film 3.14 were filmed here.
Personal Experience: We visited this spot on our way up to our campsite at the base of Mt. Whitney. This is definitely a cool and scenic spot to explore and I'm sure we could have spent days climbing around the rocks and seeking out all the hidden treasures.  We were lucky to come for the sunset which resulted in a picturesque experience.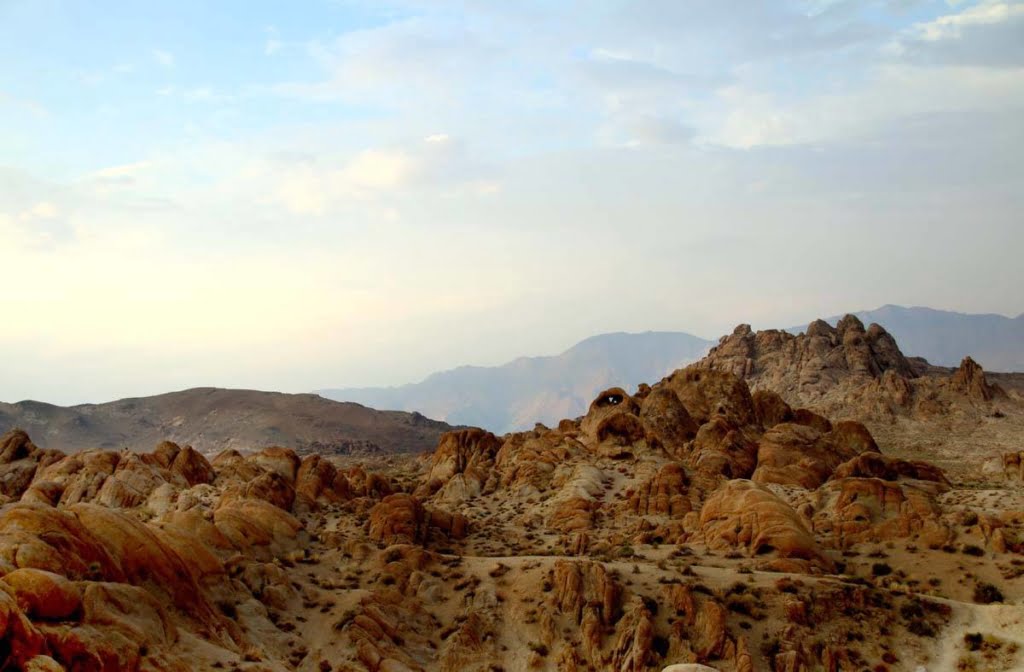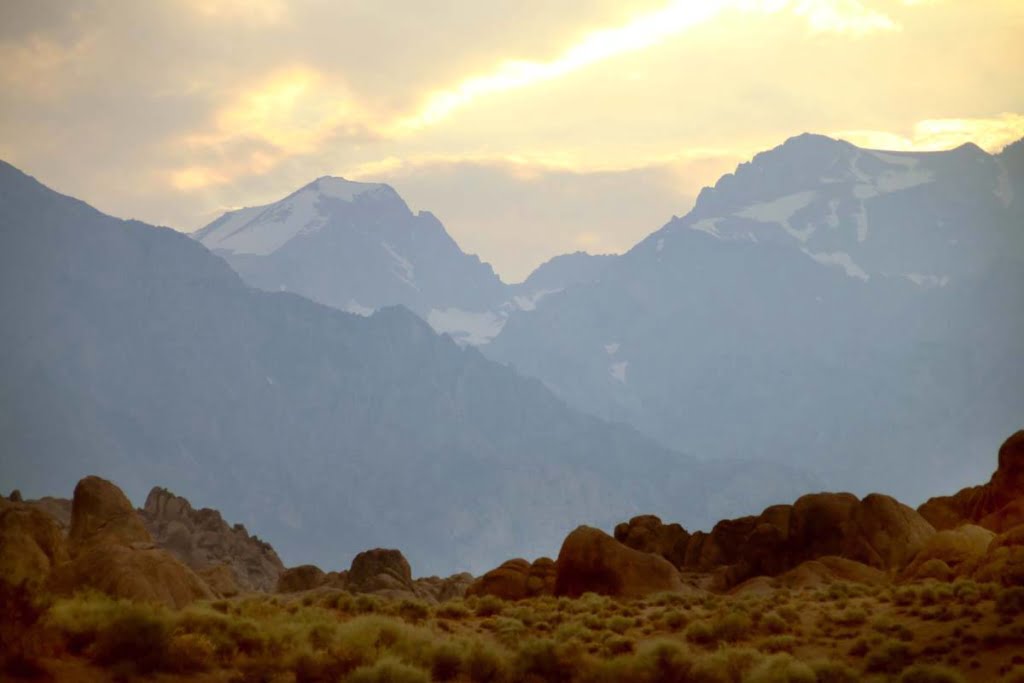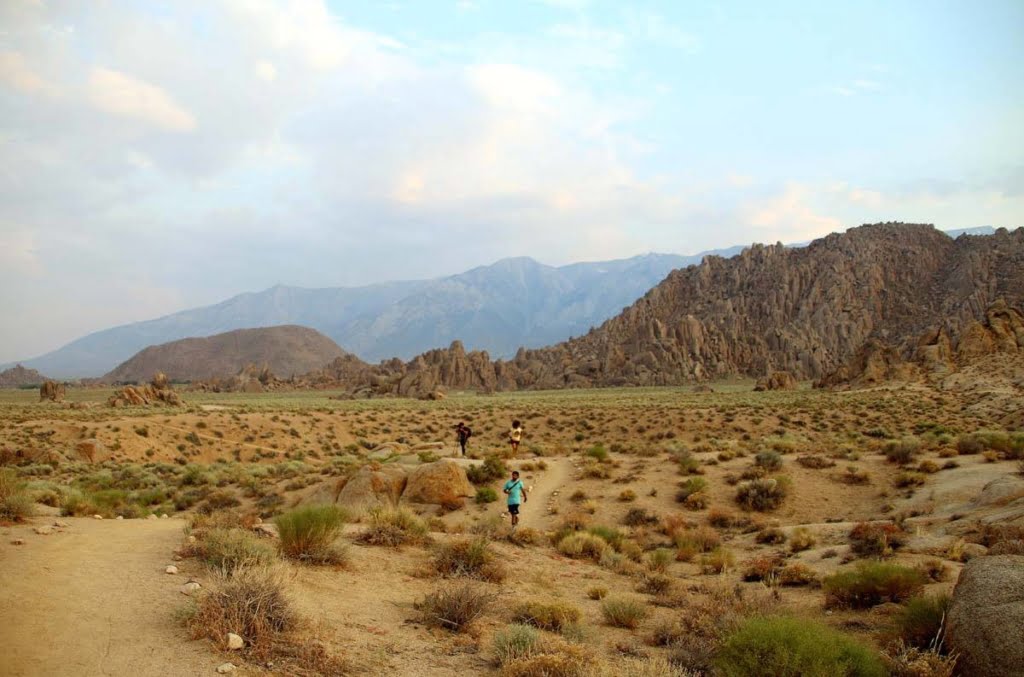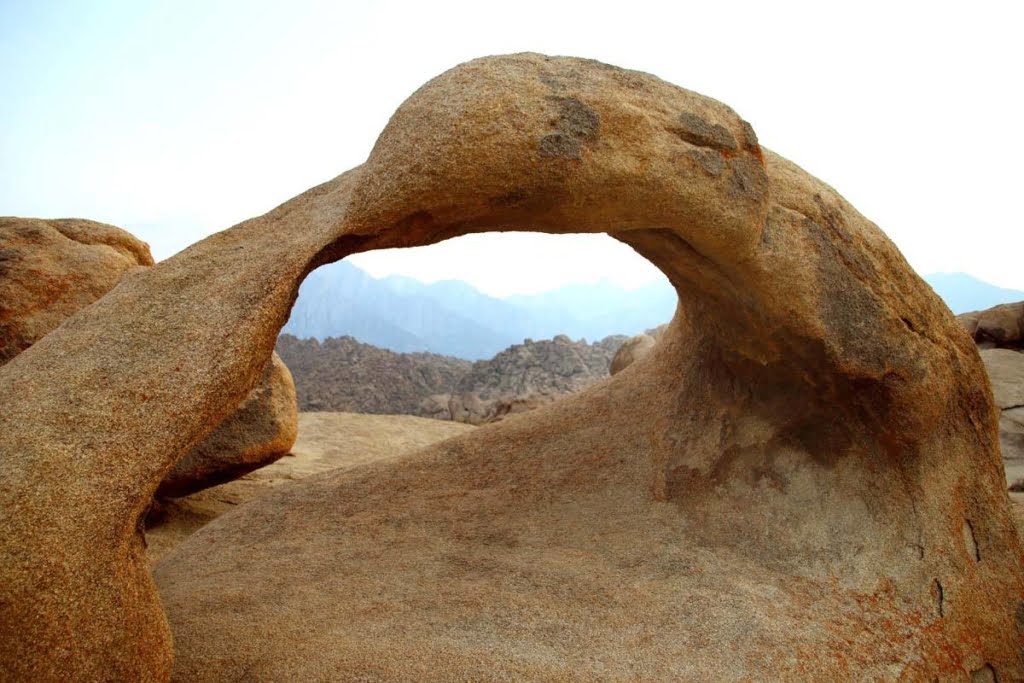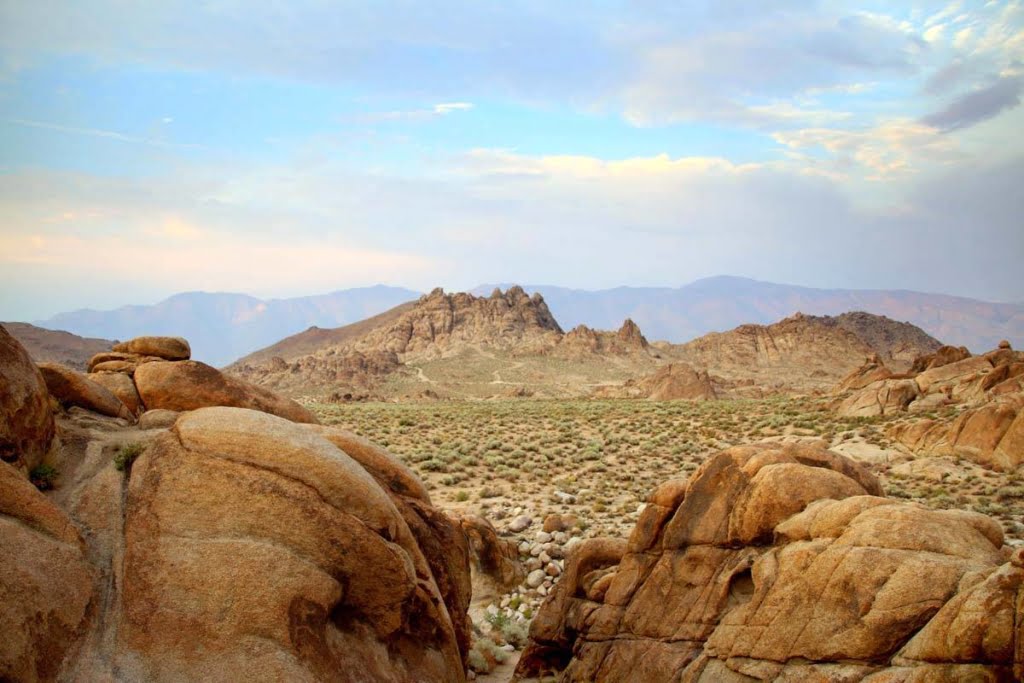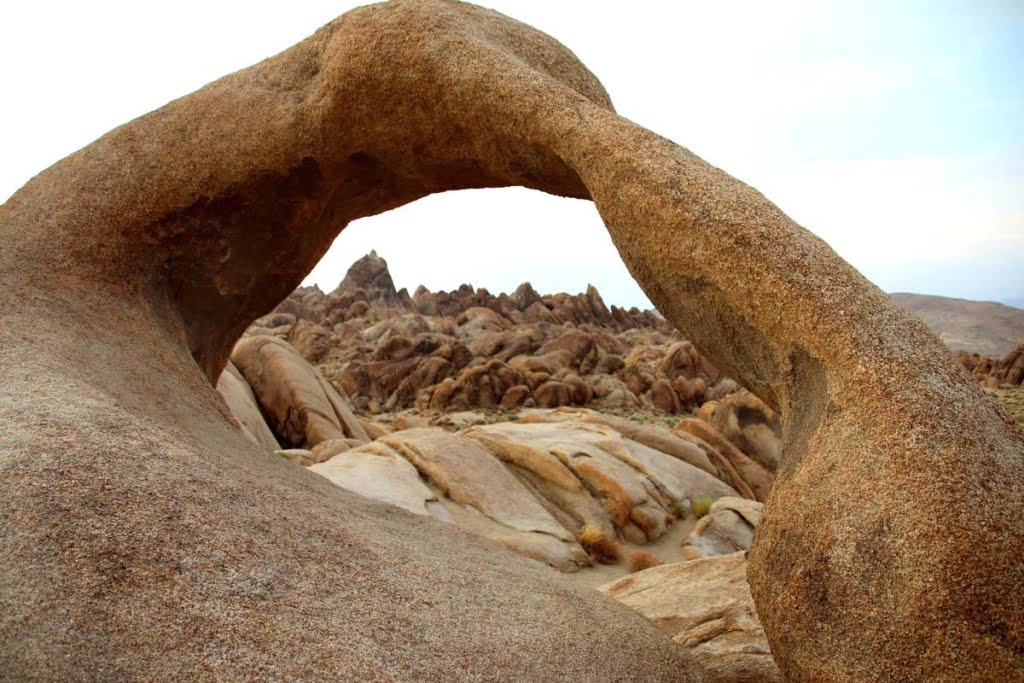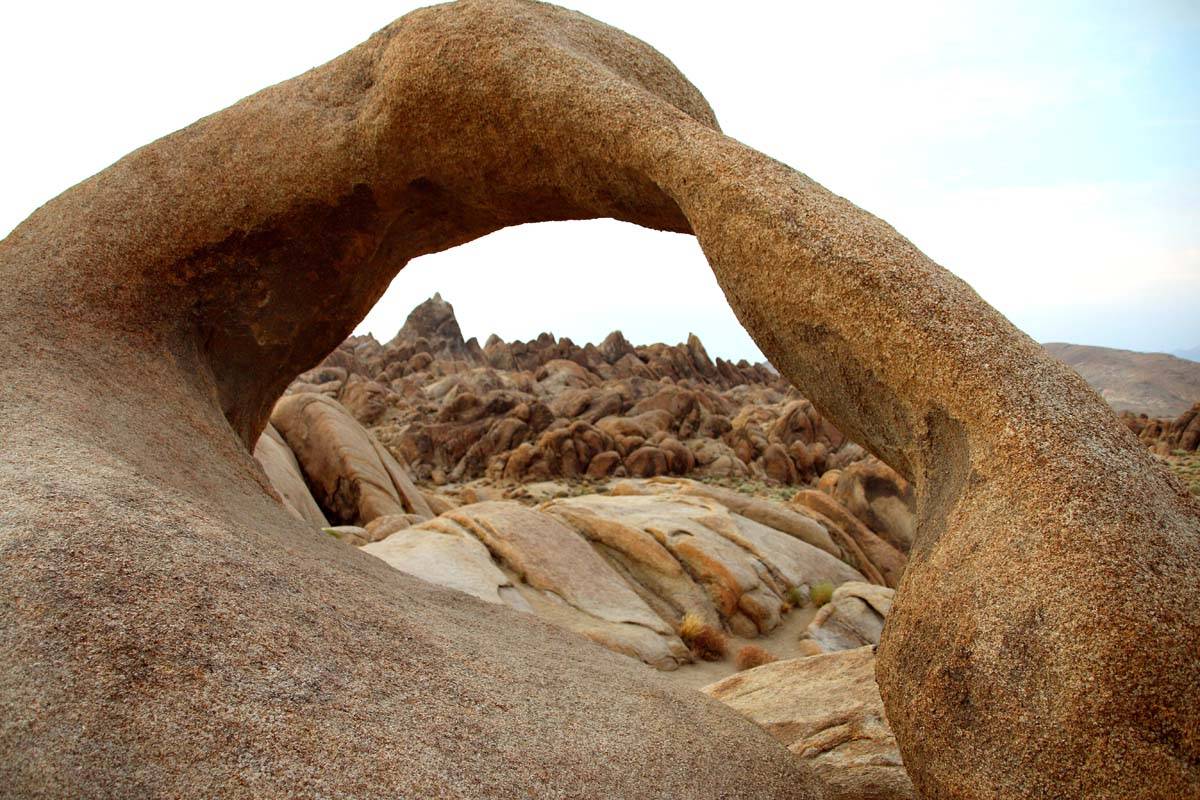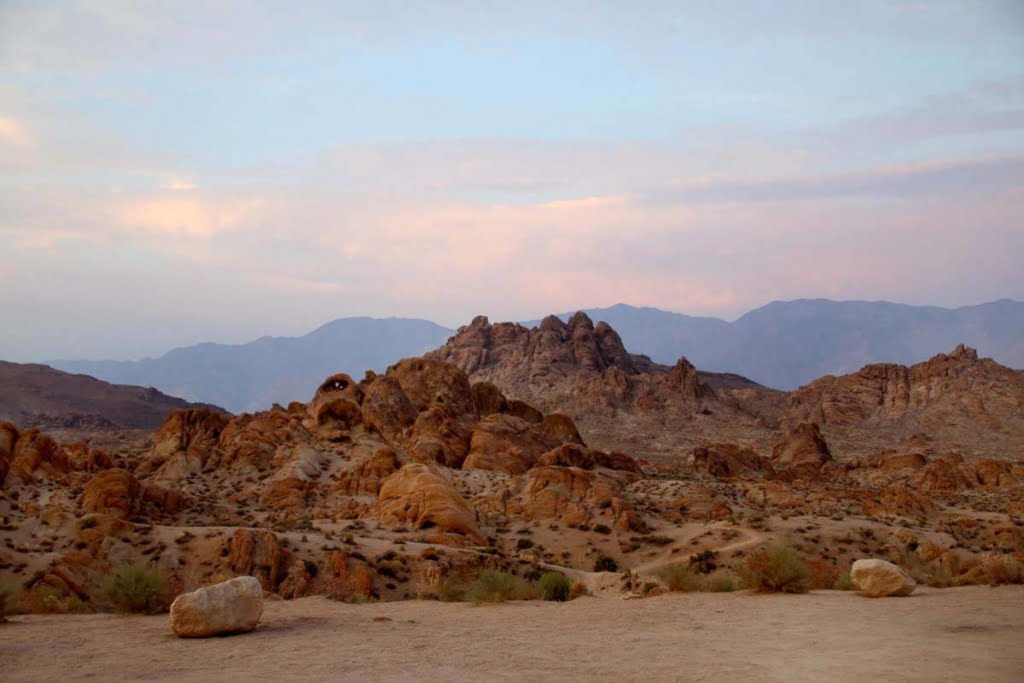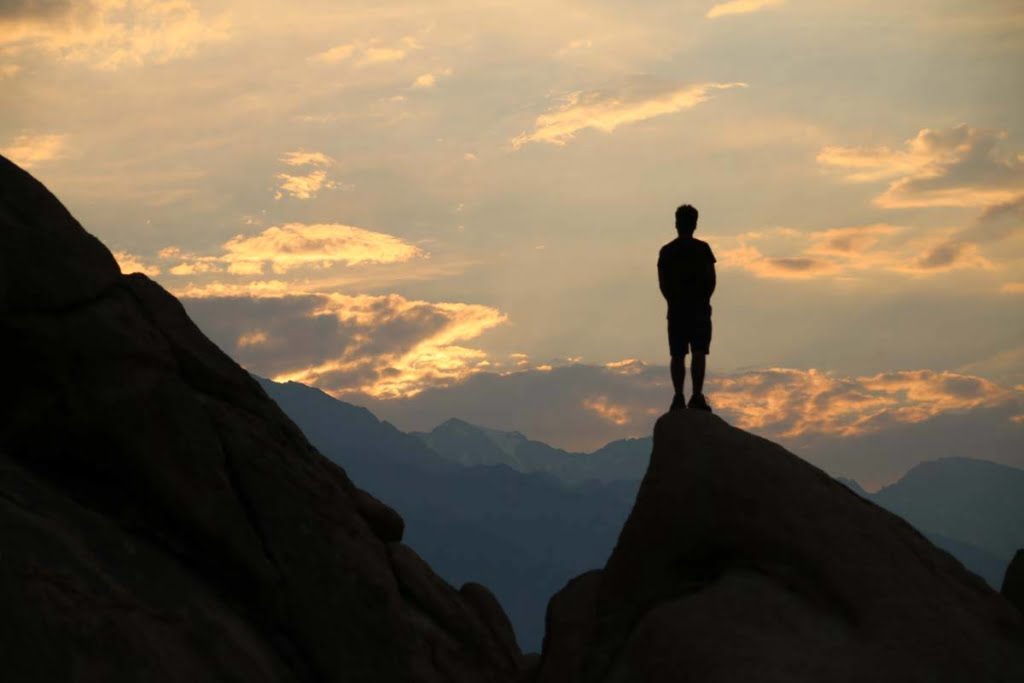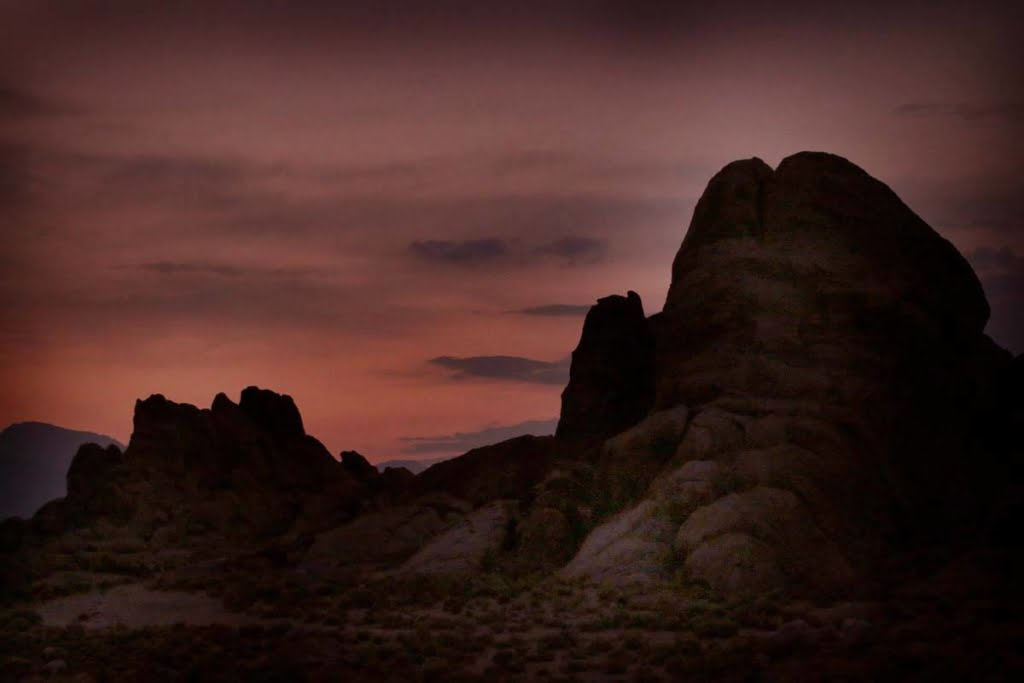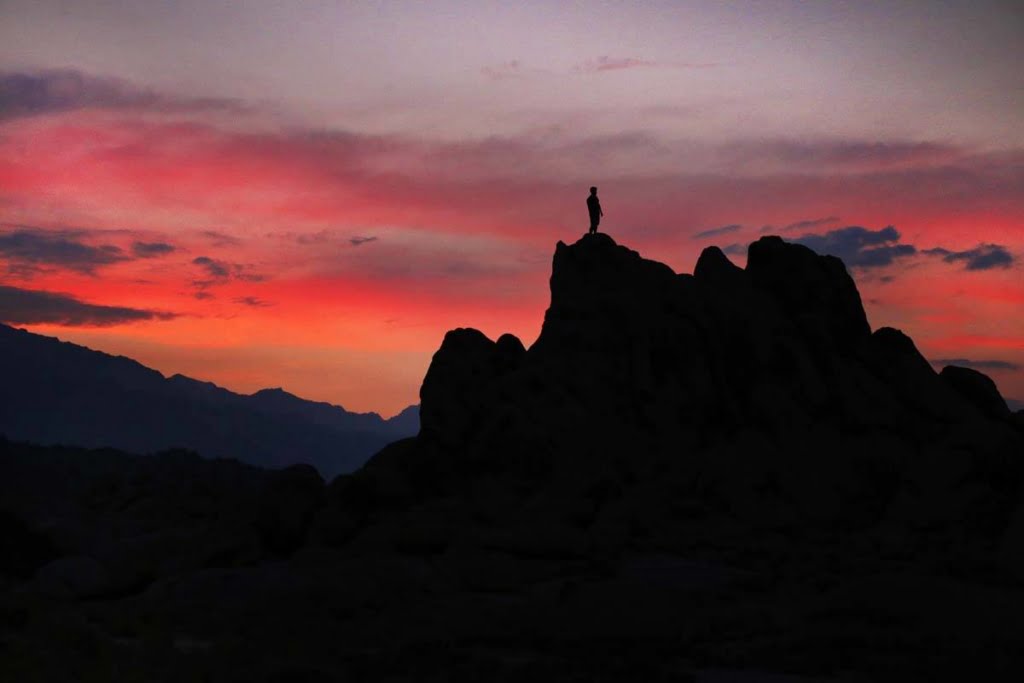 Check out our other site too!