Hello everyone! This is a friendly reminder that any of these fun places we may visit, we are a guest at. Please treat both businesses and trails with the utmost respect. We here at Hidden California follow the 'Leave no Trace' mantra, meaning whatever you bring with you comes back with you. If you see trash on a trail, please do your part to help remove it. Remember, we are not picking up trash from another person but instead cleaning up for Mother Nature. Happy adventures!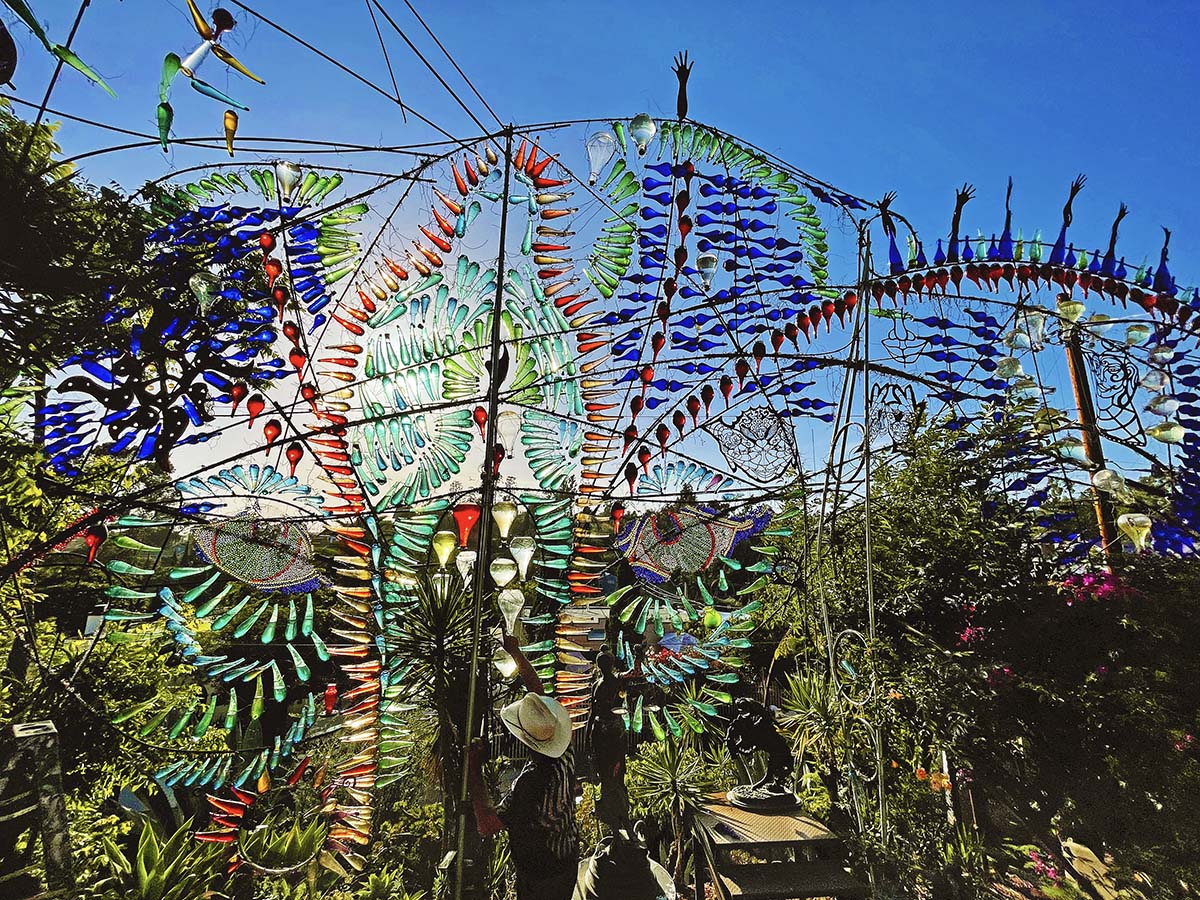 1646 Lemoyne St, Los Angeles, CA 90026
(Please note this is a private residence which can only be visited upon appointment.  You can appreciate from the street otherwise)
(213) 278-1508
Instagram

About Randyland
Located in a normal-looking neighborhood in Los Angeles county sits one very unique home. The front yard has been transformed into a spectacle of colorful, teardrop-shaped bottles filled with water, forming into one gigantic, thought-provoking art installation.
The place is known as Randyland, and this ever-changing art piece is created by the ingenious mind of one individual: Randlett King Lawrence. Lawrence began this artistic endeavor in 2000 after finding inspiration looking at water in a teardrop-shaped vase.
The way the sunlight refracted and played on the colors of the vase made his mind go wild with the possibilities at hand.  And so he began creating.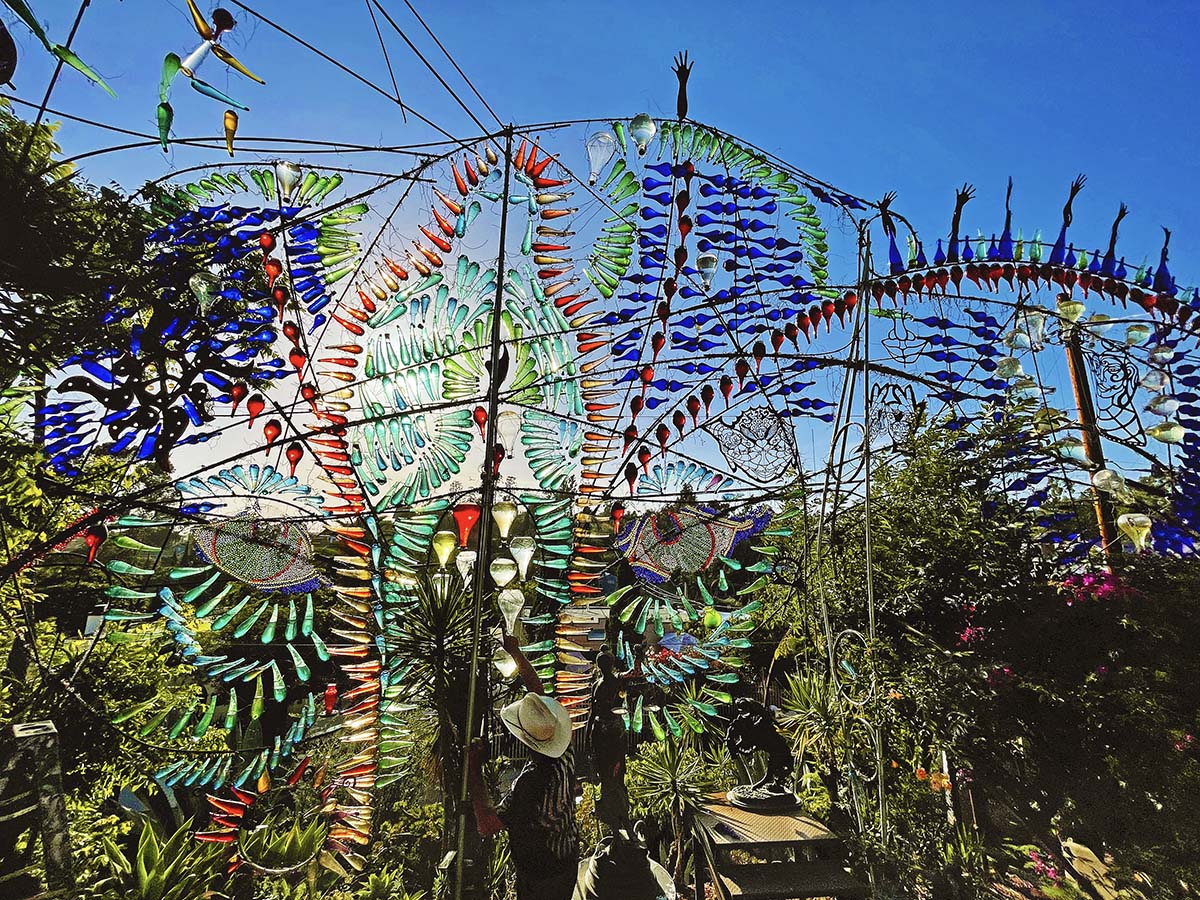 Lawrence said he was interested in creating a new medium for the art world to work with. He said the material is glass and water, but the medium is refracted light. Each teardrop-shaped vessel becomes a large convex lens when full of water.
You can see a shrunken, upside down sky and a bright tiny sun in each one. So the medium is a vast multiplicity of living skies and shining suns.
When explaining his process, he was over-flowing with passion and enthusiasm.  You can tell he really found his calling.  Lawrence is super eager to see what other people will create with this medium as well.
It turns out that Lawrence's day job is just as interesting as his hobby though!  Since the 1980's he's been working on set designs in Hollywood for big-name films such as Blow, Child's Play, Fire Starter, Kiss the Girls and many more!  I'm sure most of us have seen his work in at least one film before.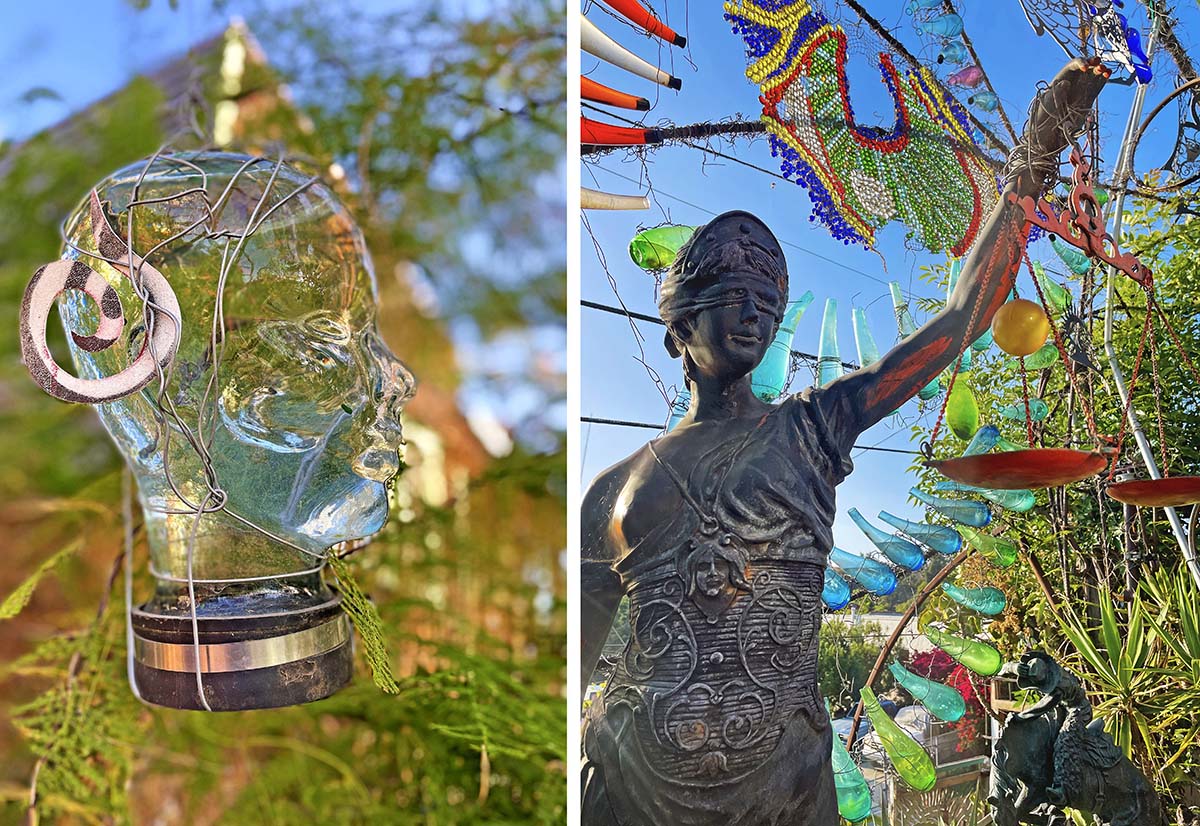 He says that his day job helps fund his past time, but you are more than welcome to help donate to his Venmo (@randylandla) as a way to help light the continuing fire inside him. Afterall, it is people's appreciative and positive reactions that keeps this project going.
Lawrence does offer tours upon appointment, which will last around 90 minutes.  Here you will learn all about his process and even some tips on how to find your inner budding artist as well! If you aren't able to do the tour, you can still view the installation from the street and get a good idea of what it's all about!
What makes this installation most exciting though is the fact that he completely re-does the theme every year! This way you have reason to come back over and over again!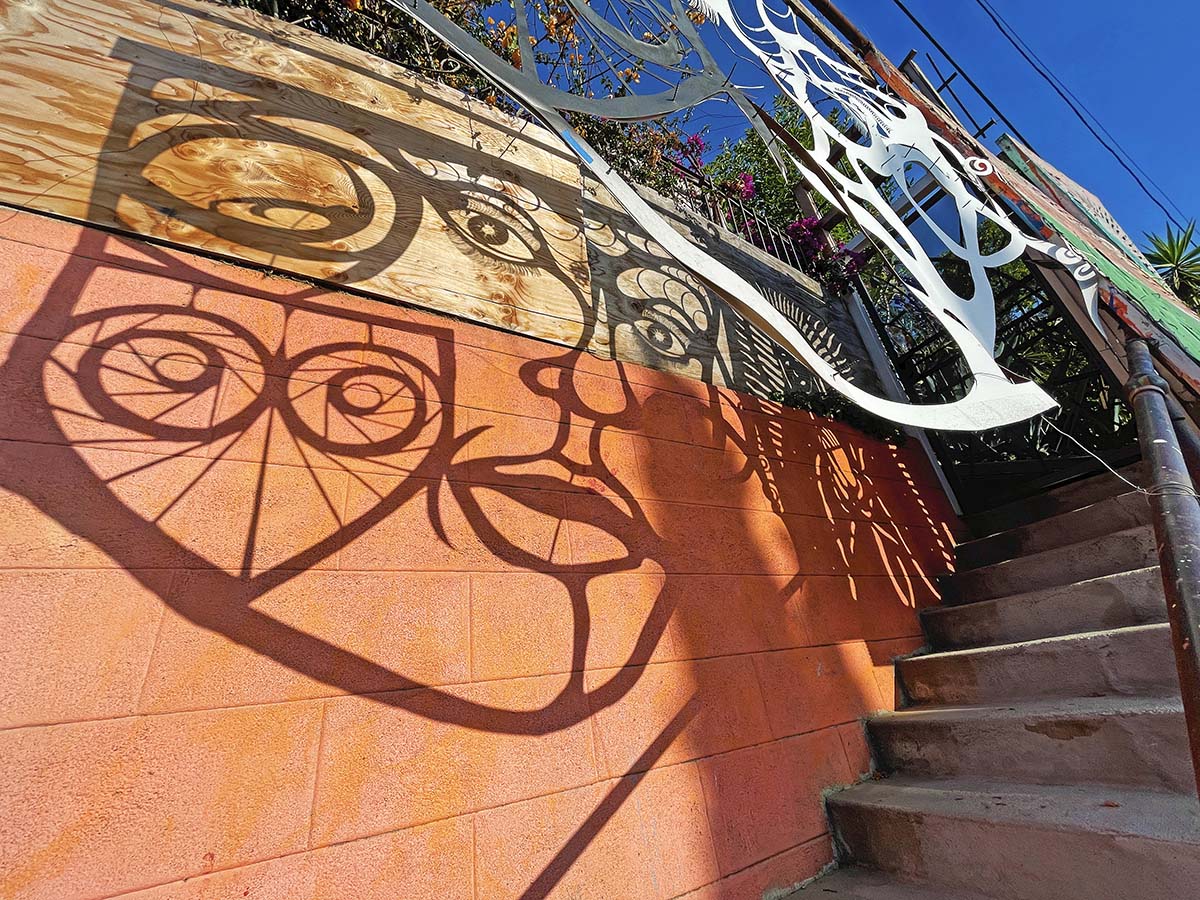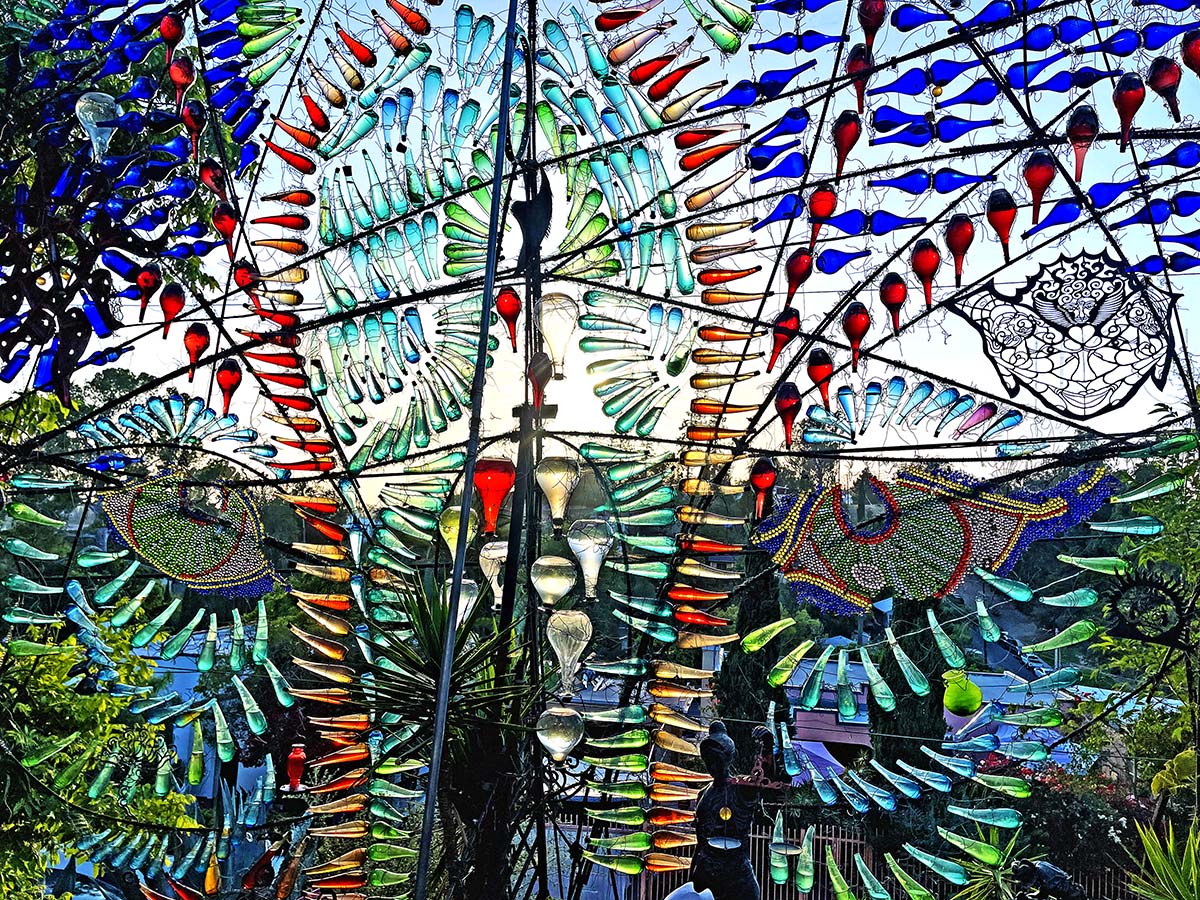 A shot of Randlett amongst his artwork: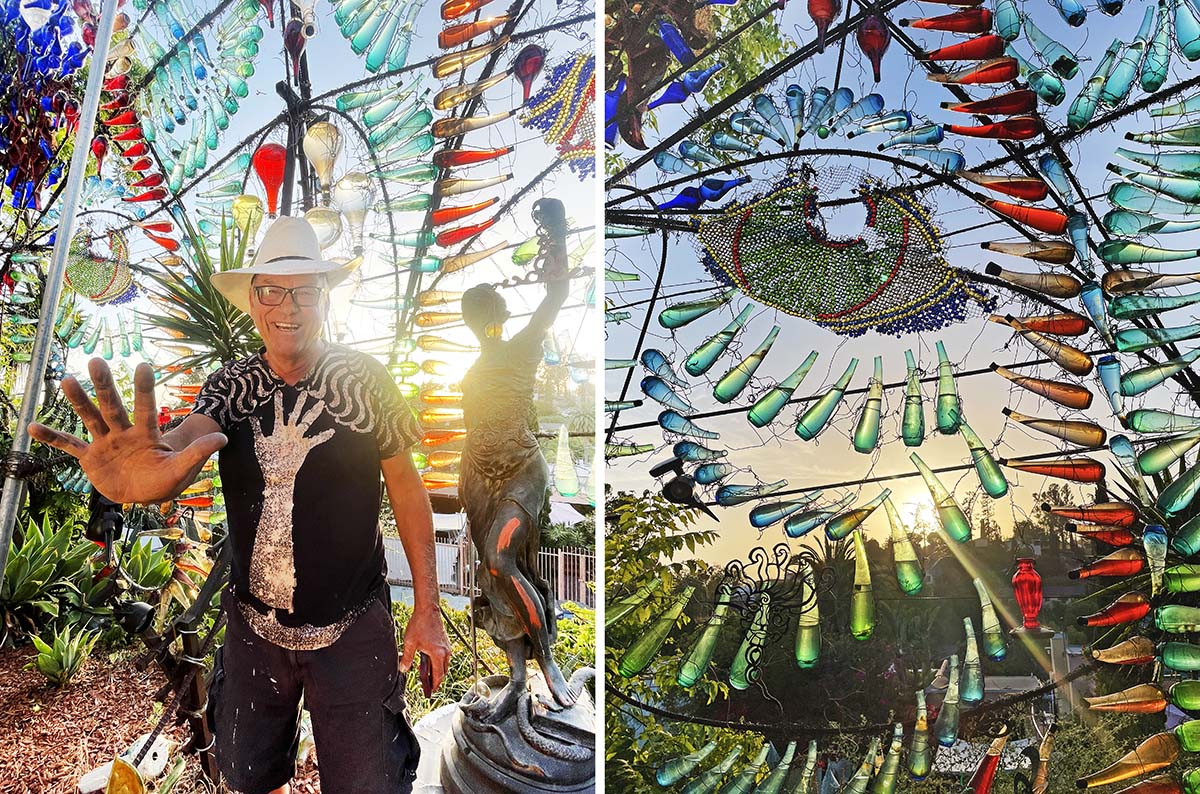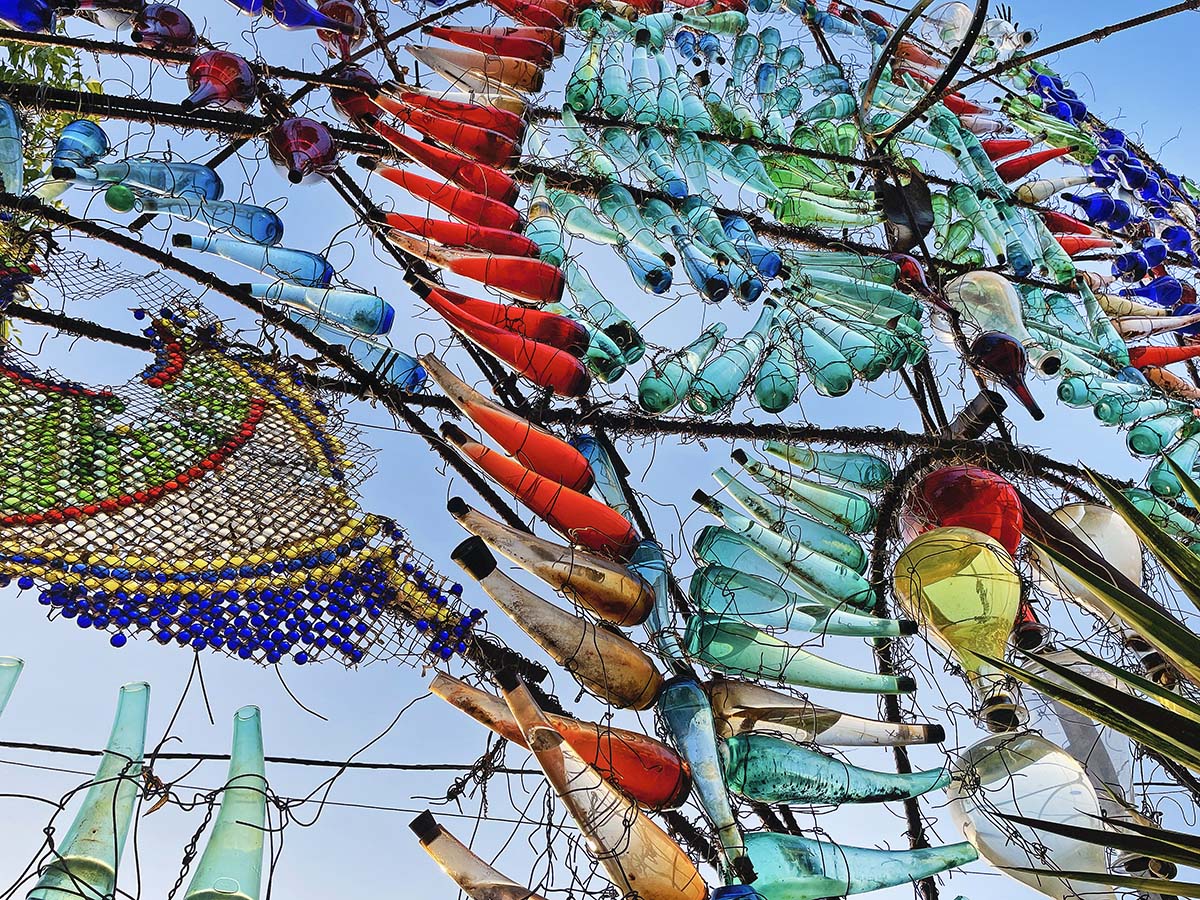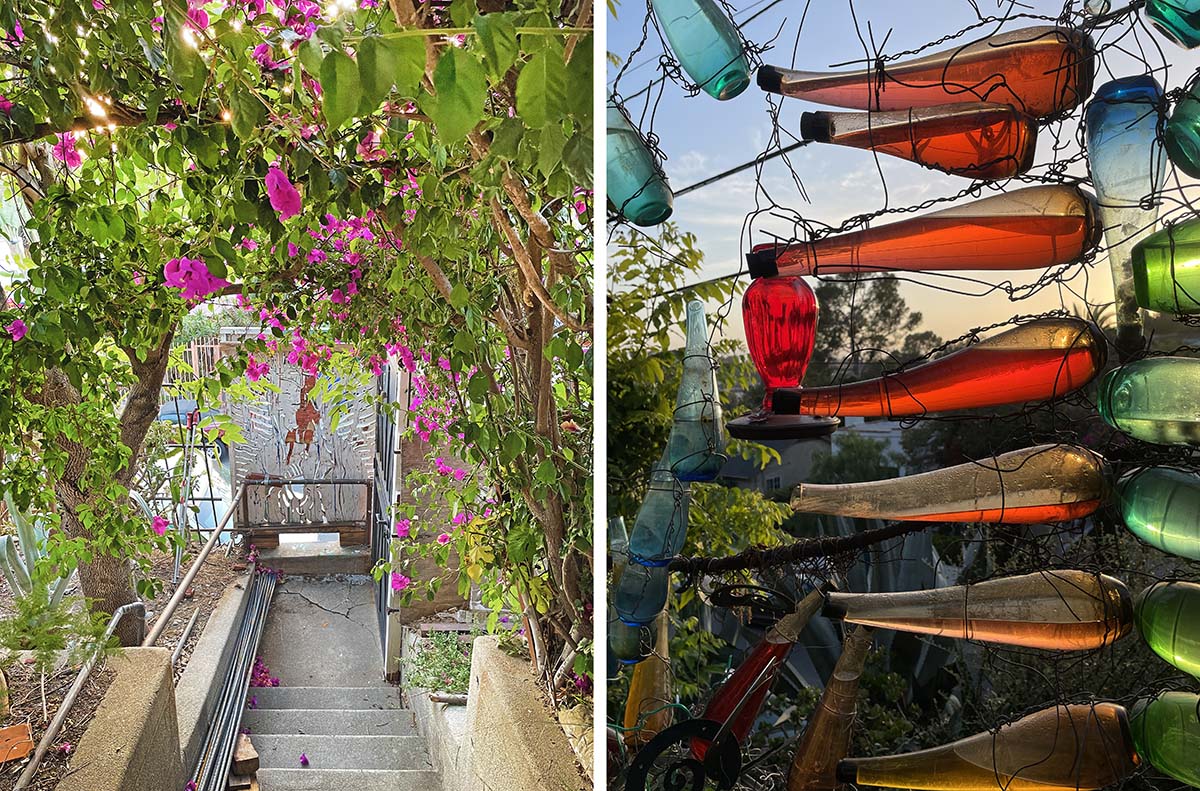 Here are some of the previous installations Randlett has made in the past: