Hello everyone! This is a friendly reminder that any of these fun places we may visit, we are a guest at. Please treat both businesses and trails with the utmost respect. We here at Hidden California follow the 'Leave no Trace' mantra, meaning whatever you bring with you comes back with you. If you see trash on a trail, please do your part to help remove it. Remember, we are not picking up trash from another person but instead cleaning up for Mother Nature. Happy adventures!
Noguchi Gardens
611 Anton Blvd.
Costa Mesa, CA 92626
33.688988, -117.882239
Dog-Friendly: No    Kid-Friendly: Yes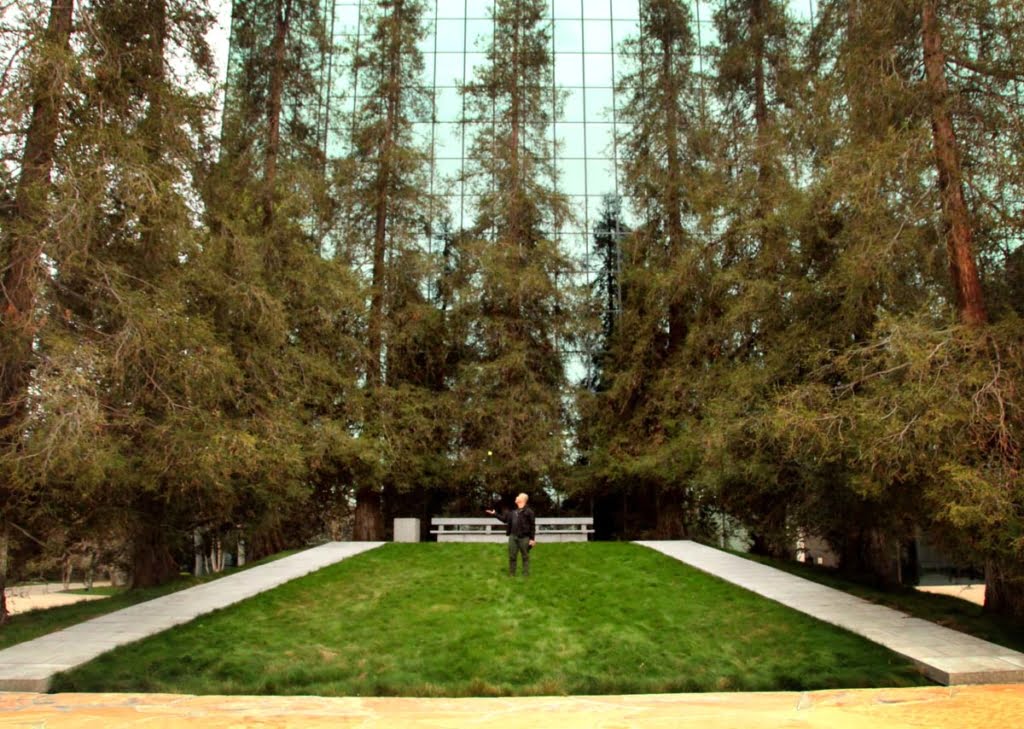 About Noguchi Gardens
Noguchi Gardens is a tranquil oasis set amongst the hustle and bustle of the city life. It is easy to walk right by it without realizing that behind the scores of buildings sits a tiny world of it's own. The site was commissioned by philanthropist Henry Segerstrom, who had parlayed his family's lima bean fortune into a South Coast Plaza mall on one side of his family's property.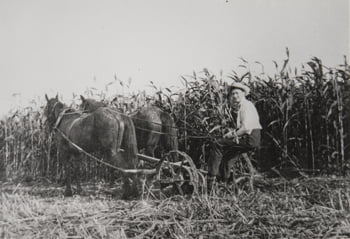 In the late 1970's Segerstrom decided to expand even more of their land into a small office park.  He asked his good friend and well-respected artist, Isamu Noguchi, to provide a unique garden with installations hidden inside the towering office buildings.  The end results were seven sculptures scattered across 1.6 acres grounds, each representing a different region in California.
There are 6 pieces representing various elements in California: "Forest Walk," "Land Use," "Desert Land," "Water Source," "Water Use" and "Energy Fountain". Then there is a surprise piece called "The Spirit of the Lima Bean", which is an homages to the Lima Bean fields that once sat here.

This secret gem is a lovely place to balance energy and reflection. It is a wonderful juxtaposition of straight and curved, hard and soft, wet and dry, smooth and rough, lines and shapes. There is a master blend of simple and complex.
Satanic History? A little twist is that there are rumors that Segerstrom was involved with the Church of Satan and buddies with founder Anton LaVey.
The surrounding buildings are said to form a pentagram.  Looking at Google Satellite I do not see it, although the street name that the garden is on (Anton) could possibly be named after Anton Lavey.  The hotel actually has a 13th floor & the address used to be 666 Anton Way, but was later changed due to too much negativity surrounding the hotel.  There is much evidence to back up the former 666 address as fact.

Due to the rumors of this land, Noguchi Garden has a nickname of "The Devil's Playground" to some locals.  In the 80's there was a cluster of suicides (jumpers) 11 total, that jumped to their death from the then open stairways on each side of the hotel.
The hotel was the 1st to install chicken wire on the outside porches due to so many suicides. Locals say that the Church of Satan owned land out here and that Satanic worshiping would occur on the top floor of the hotel.
For a period of time the NFL would host one of the Super Bowl teams playing in the Rosebowl in the hotel. Every team that stayed in the hotel would lose. Rumors spread quickly that the hotel was a curse to any team that stayed there so the NFL moved the location to another hotel.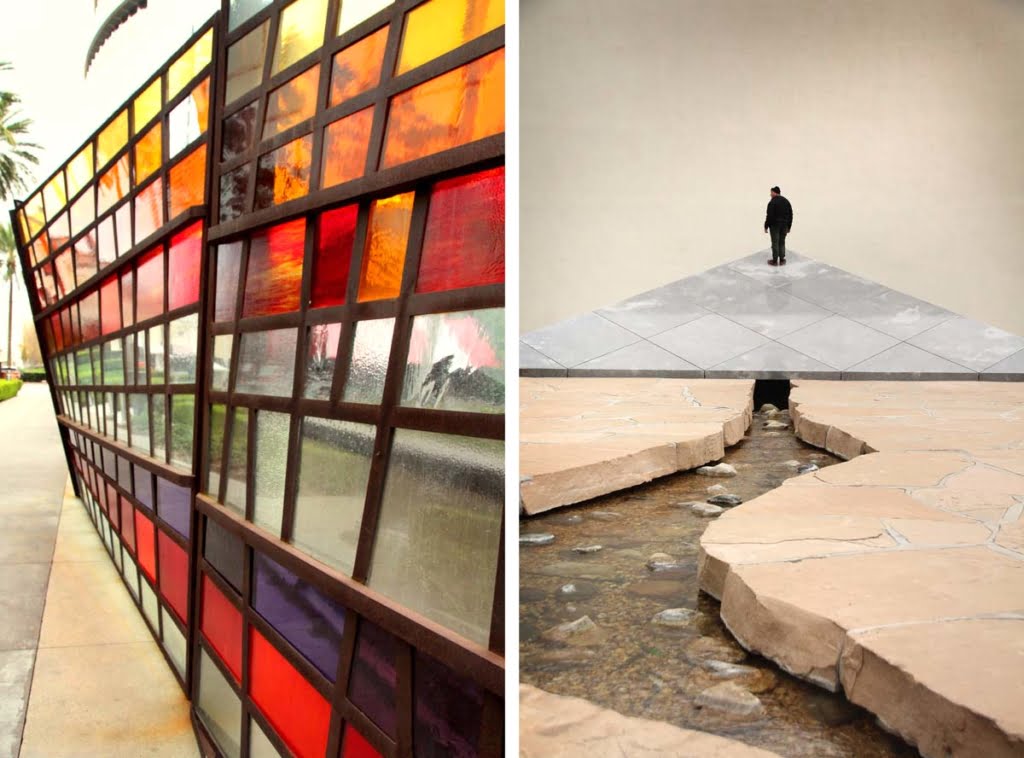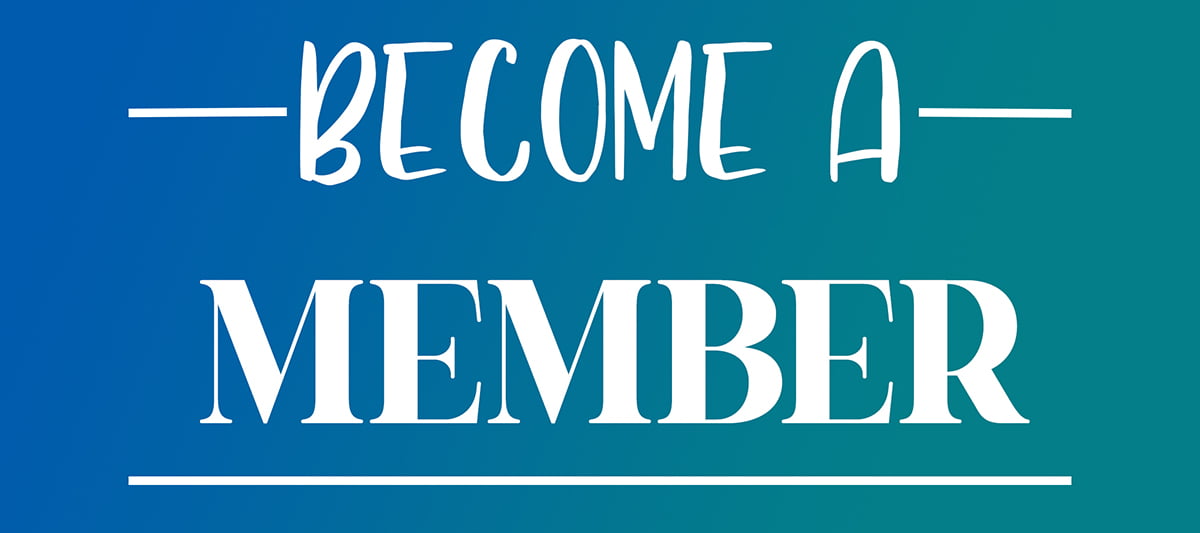 I don't believe this stained glass wall is part of it but it is right next to it.  It is called Sun Ribbon: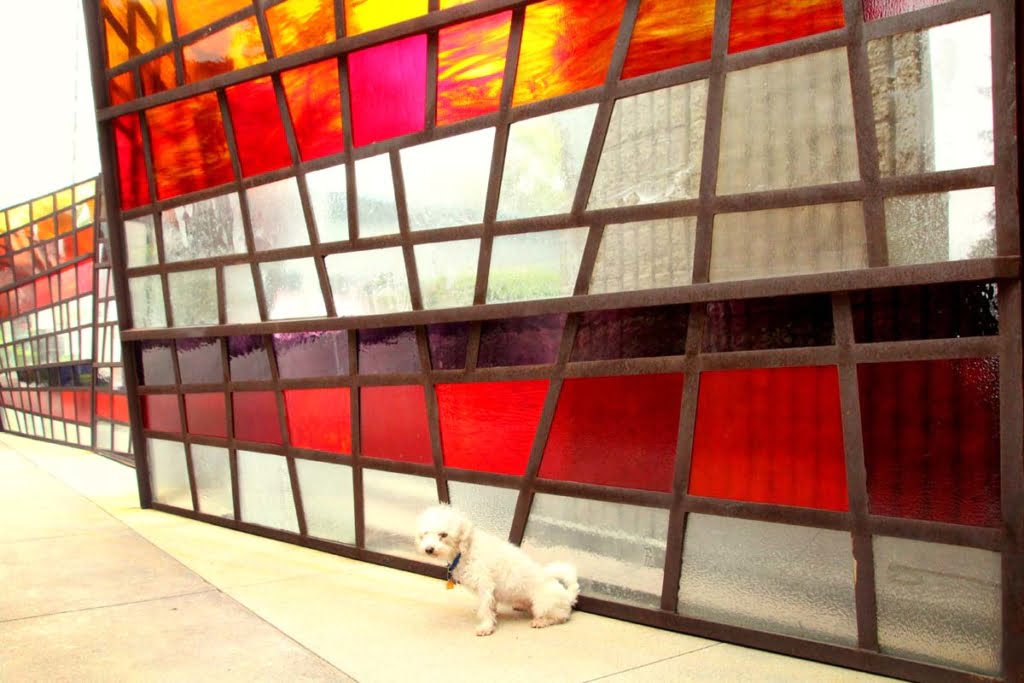 Check out our other site too!