Hello everyone! This is a friendly reminder that any of these fun places we may visit, we are a guest at. Please treat both businesses and trails with the utmost respect. We here at Hidden California follow the 'Leave no Trace' mantra, meaning whatever you bring with you comes back with you. If you see trash on a trail, please do your part to help remove it. Remember, we are not picking up trash from another person but instead cleaning up for Mother Nature. Happy adventures!
Lake Sabrina Rd
Bishop, CA 93514
Where to Park/Trailhead: 37.213787, -118.609924    Blue Lake:37.184889, -118.619227
Dog-Friendly: Yes    Kid-Friendly: Onlykids that are good at big elevations
Hike: 6 mile out and back   Ending/Highest Elevation: 10,400-ft.    Elevation Gain: 1,350-ft.
About the hike from Lake Sabrina to Blue Lake:
The hike from Lake Sabrina to Blue Lake will offer some of the most stunning, untouched views that look straight out of a Nat Geo documentary!  Every step will blow your mind. This is a special hike because you begin at one beautiful lake and hike up a mountain to a second one!
I noticed many of the lakes up here are named after people, so I will attempt to gather the stories.  Lake Sabrina was named after the wife of the first general manager of the Nevada California Power Company, Sabrina Hobbs.
Her husband, Charles M. Hobbs, helped dam the lake during 1907-08, holding back the spring-run water and flow for the Bishop Creek Hydroelectic System.
Blue lake, is actually a glacial basin hike up in the Sierra Nevadas.  There are multiple lakes even beyond Blue Lake which could turn your day trip into a several day back-packing trip!  Do your research and prepare accordingly if you'd like to embark on an even bigger adventure.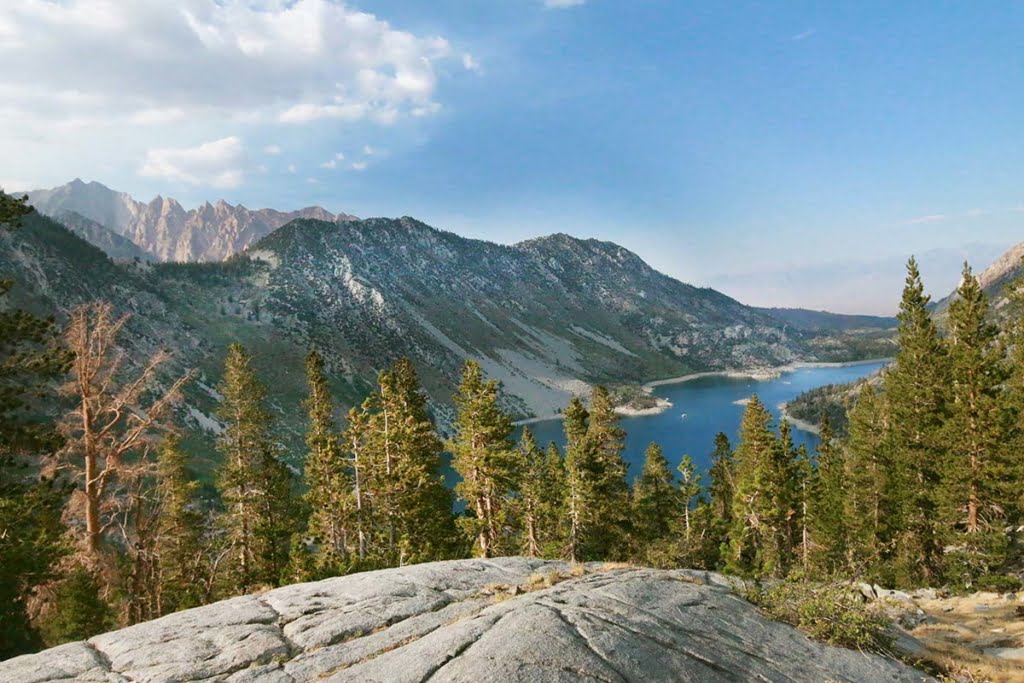 Personal Experience:
I love Inyo County.  So many amazing adventures have been had out here.  We took this hike in the summer and it was definitely pretty hot by my standards.  There were a few running streams along the way which I relished and dunked my head in.  I was blown away by the beauty of this entire hike.  The climb is a bit rugged and definitely not for little kids.
Camping is allowed on the top of Blue Lake and we were greeted with many people prepping to stay overnight once we arrived.  Since we were inching closer to sunset, and had was the descent ahead of us, we did not stay at the lake too long.  By the time we made it back to the car it was almost nightfall. Highly recommend adding this hike to your list!
Before we began our hike we stopped at the Cardinal Village Resort for some lunch and to refill on water and snacks for the hike.  Very cute spot and they do offering lodging: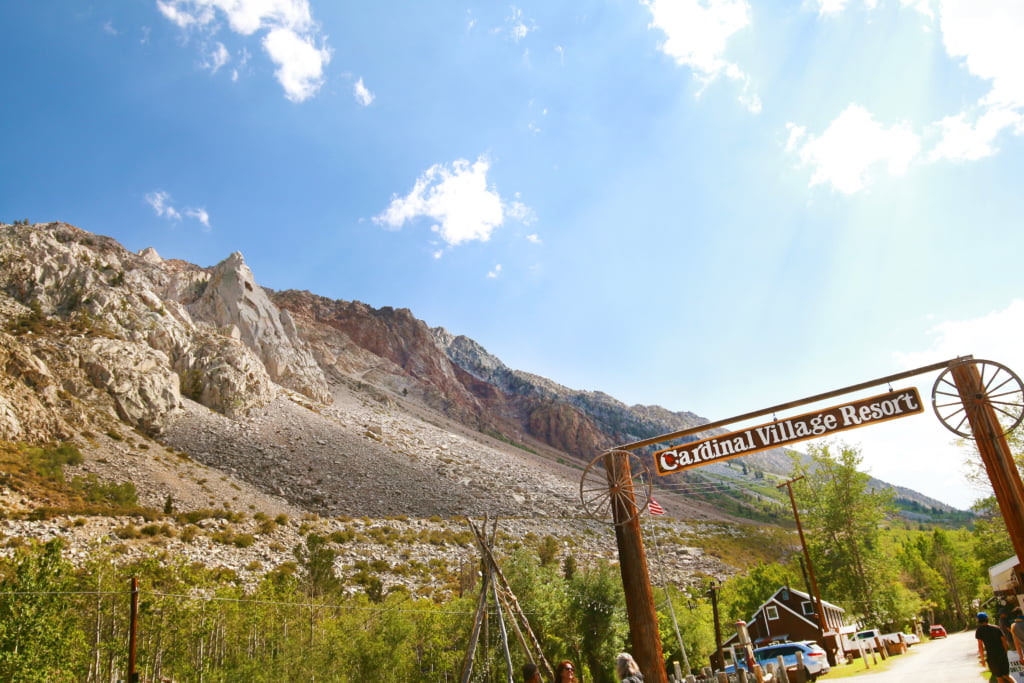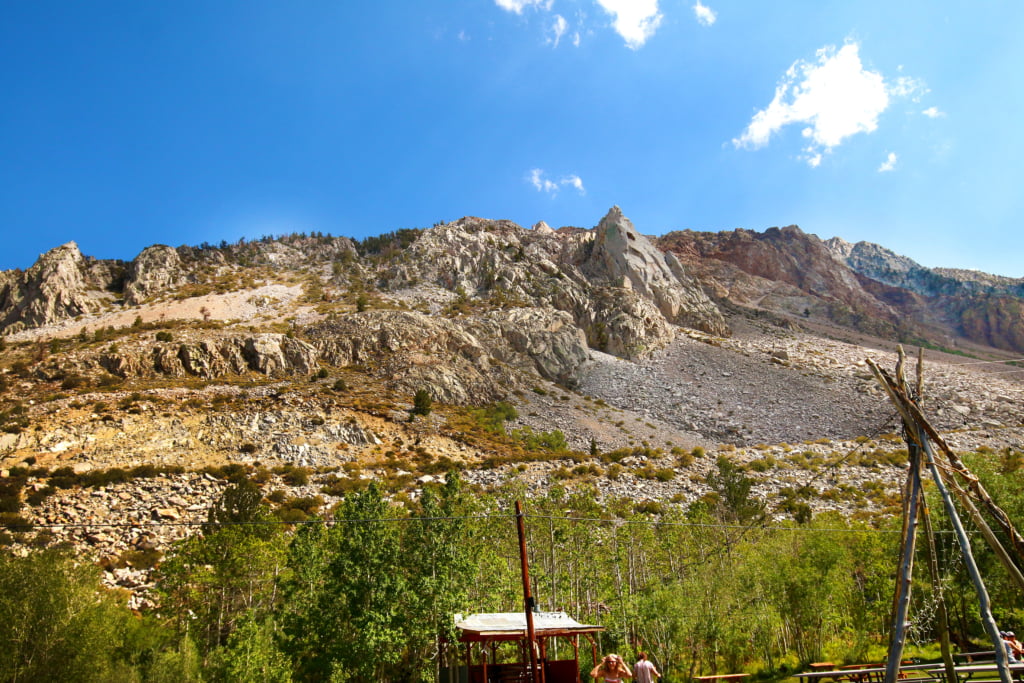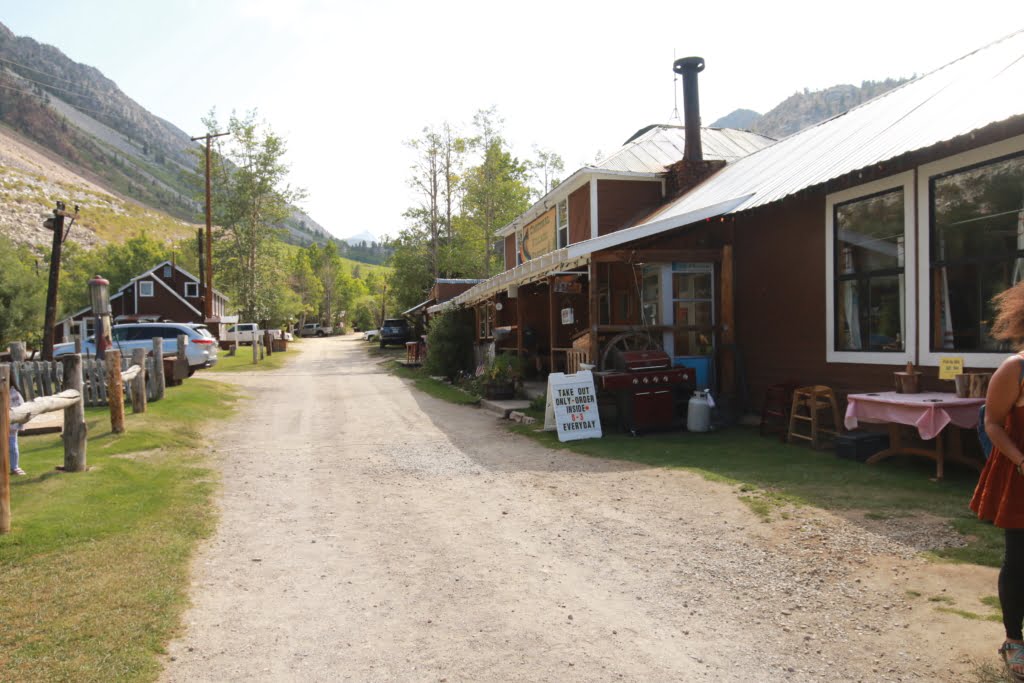 We parked right next to Middle Fork Bishop Creek which was a great introduction to the beauty that the hike would offer: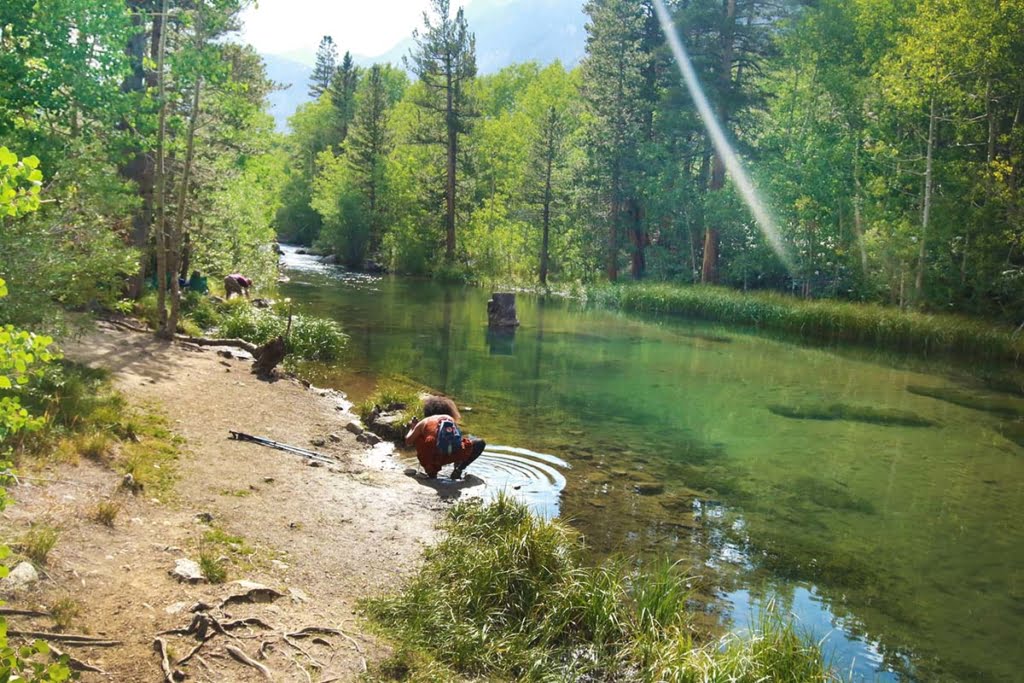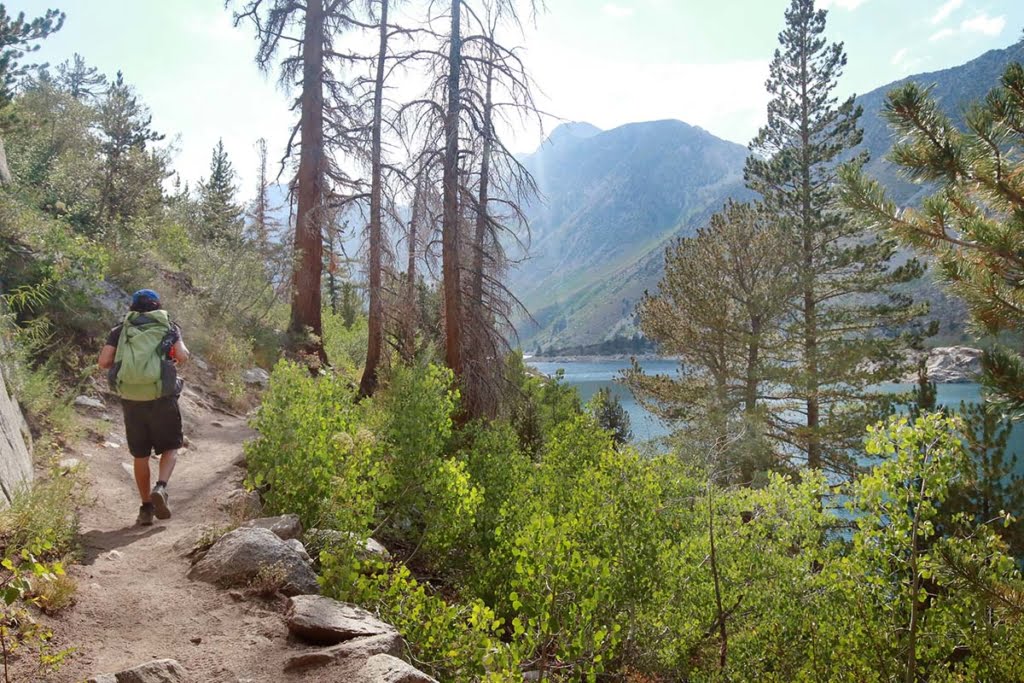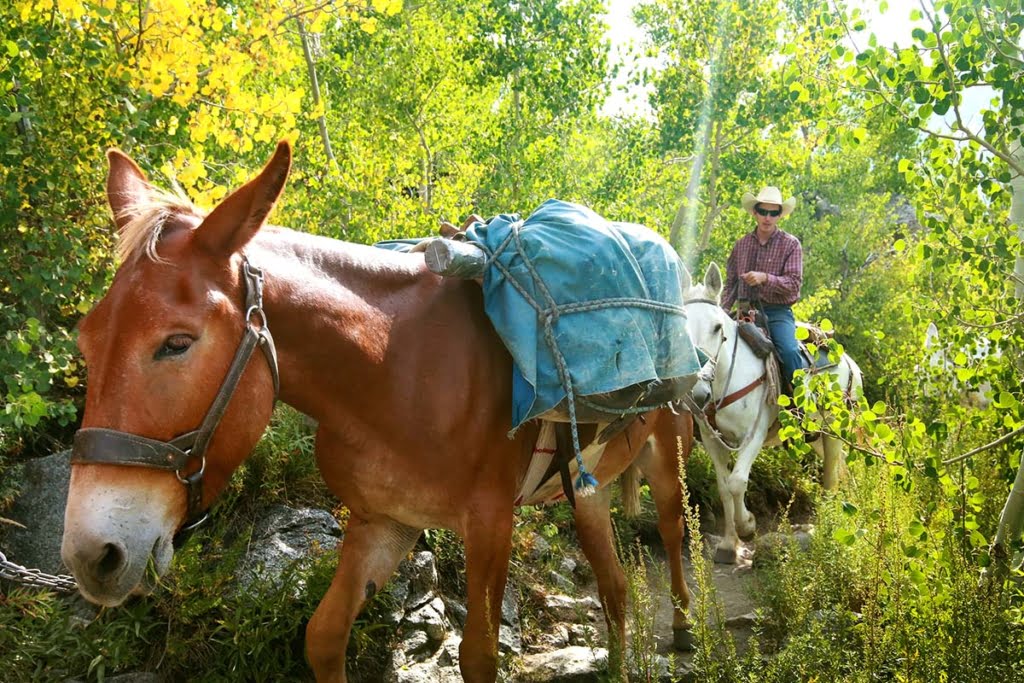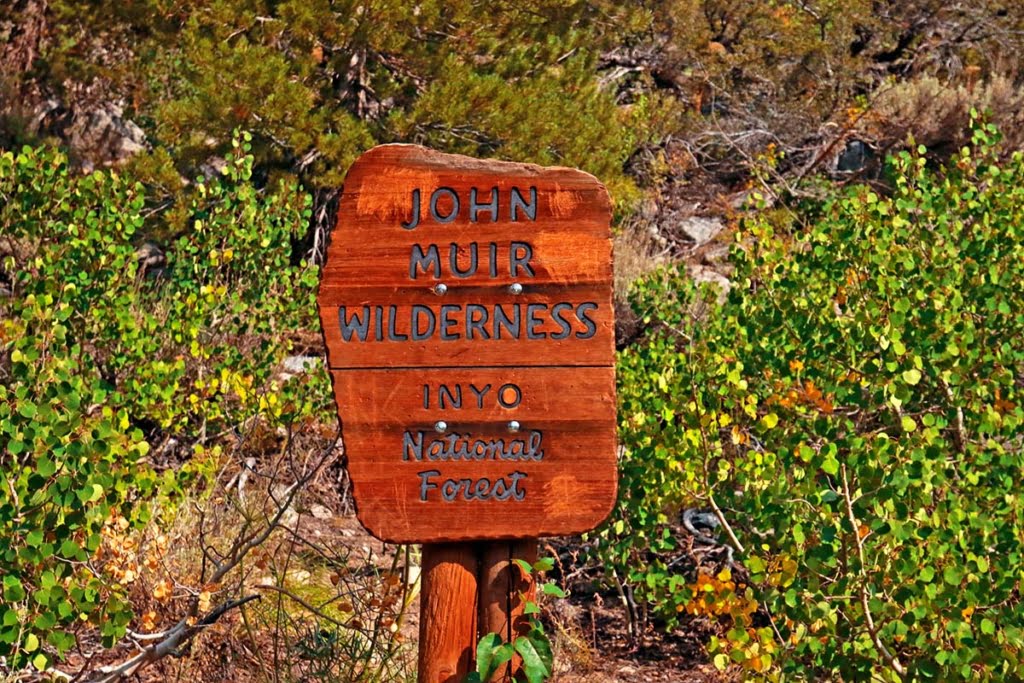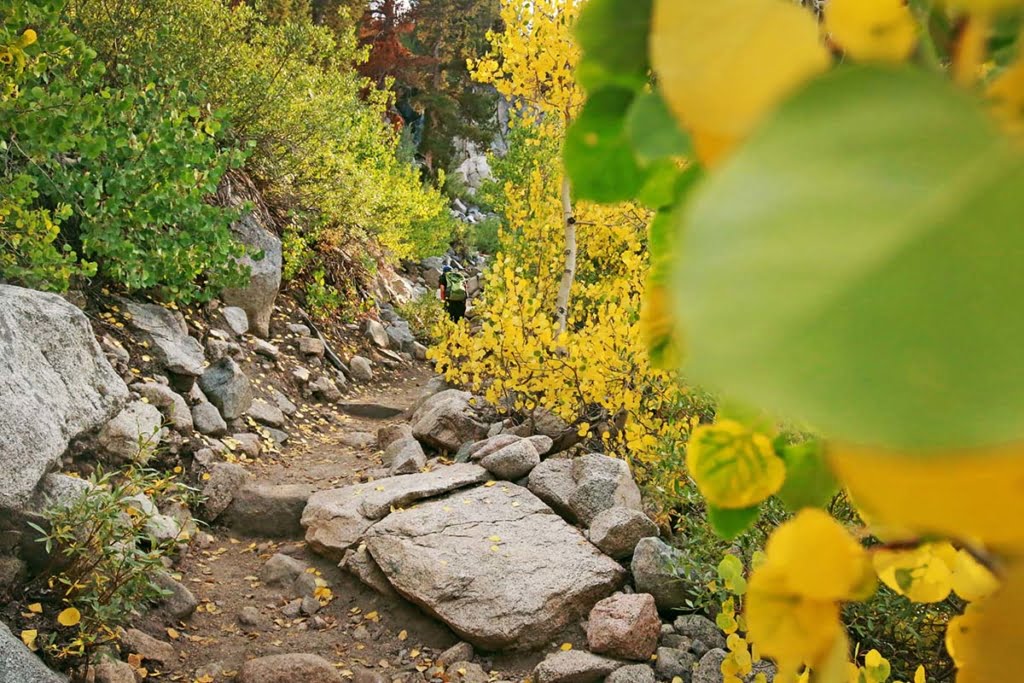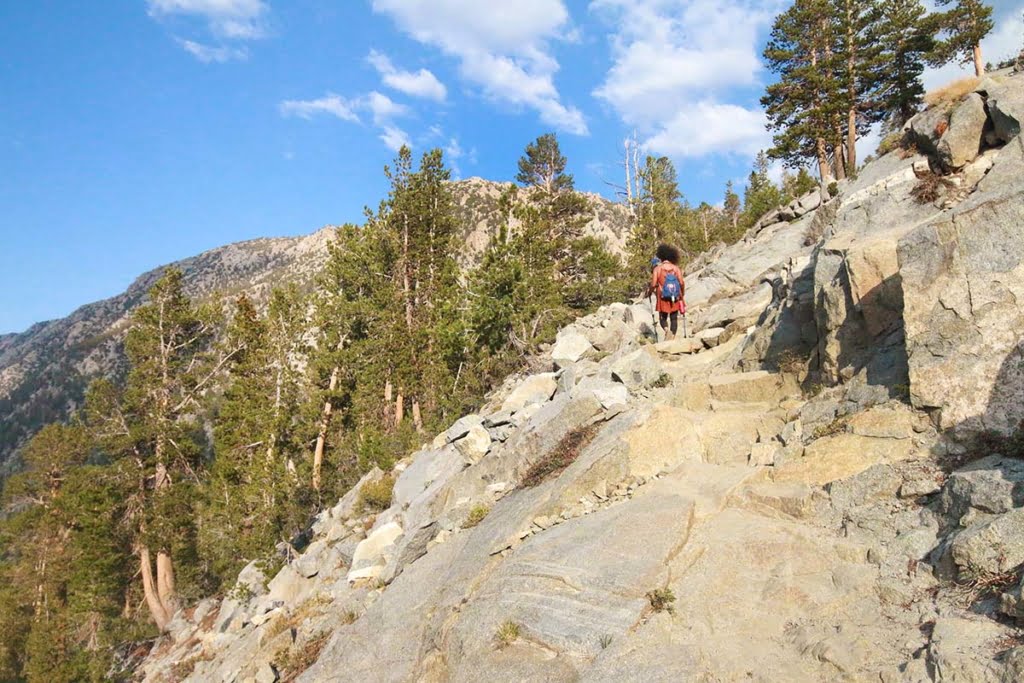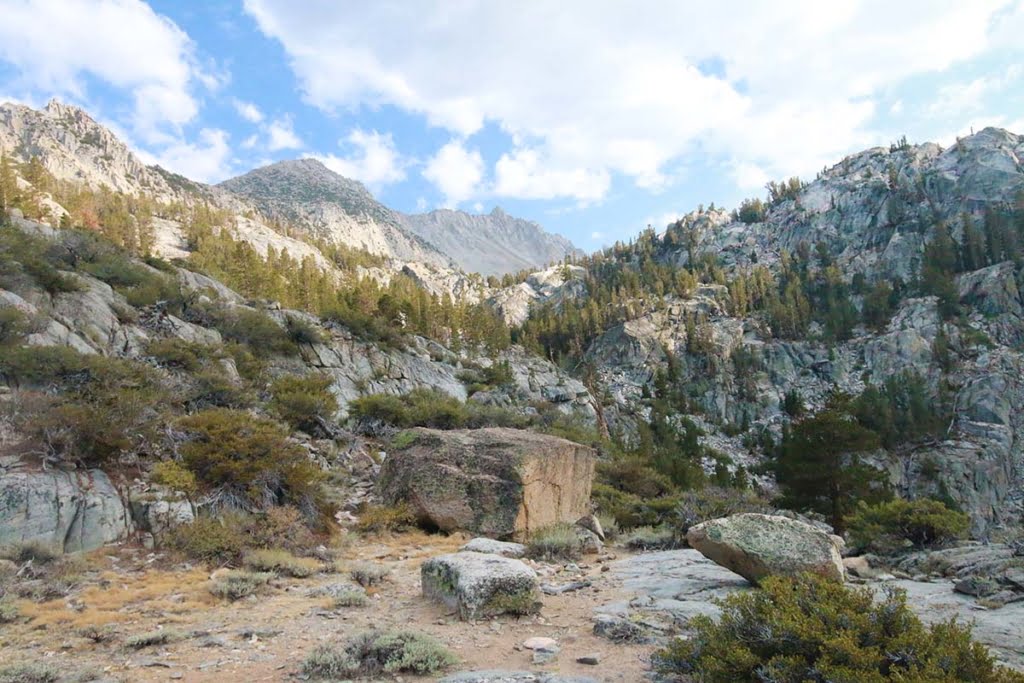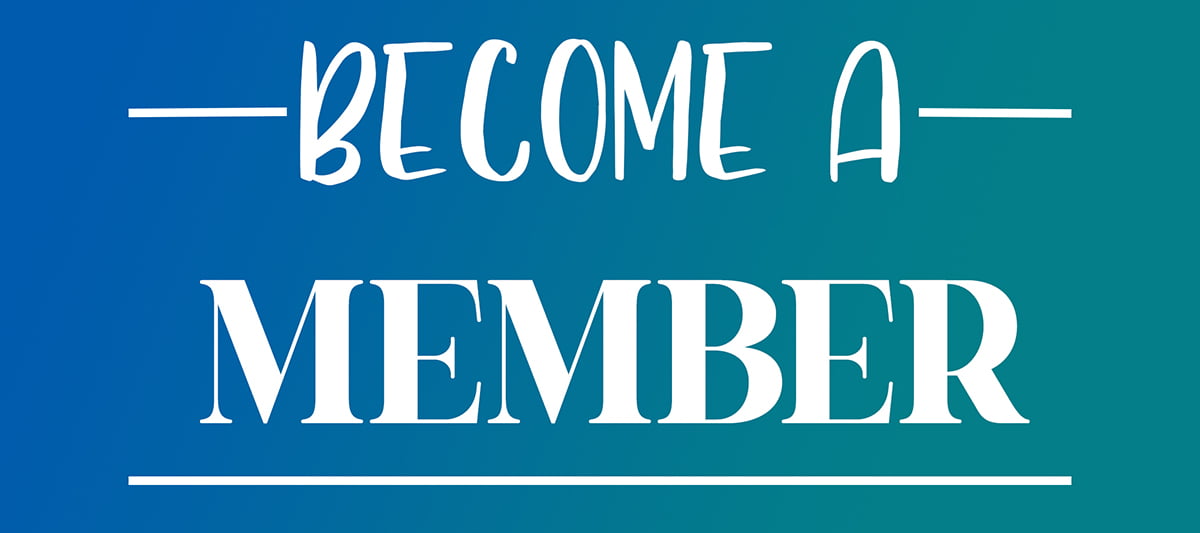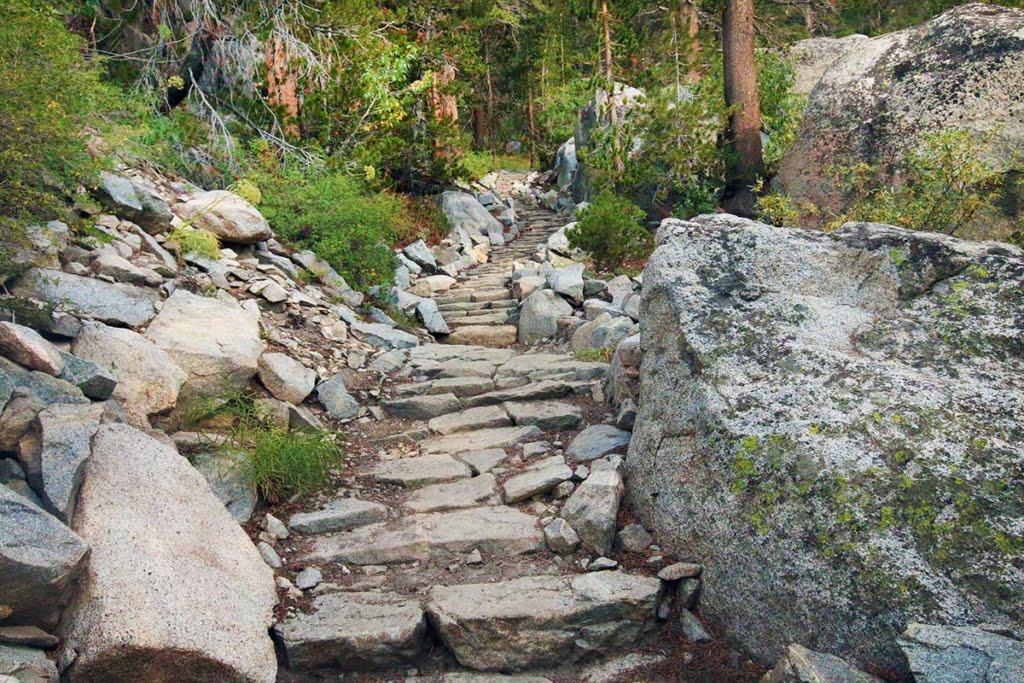 We made it to Blue Lake!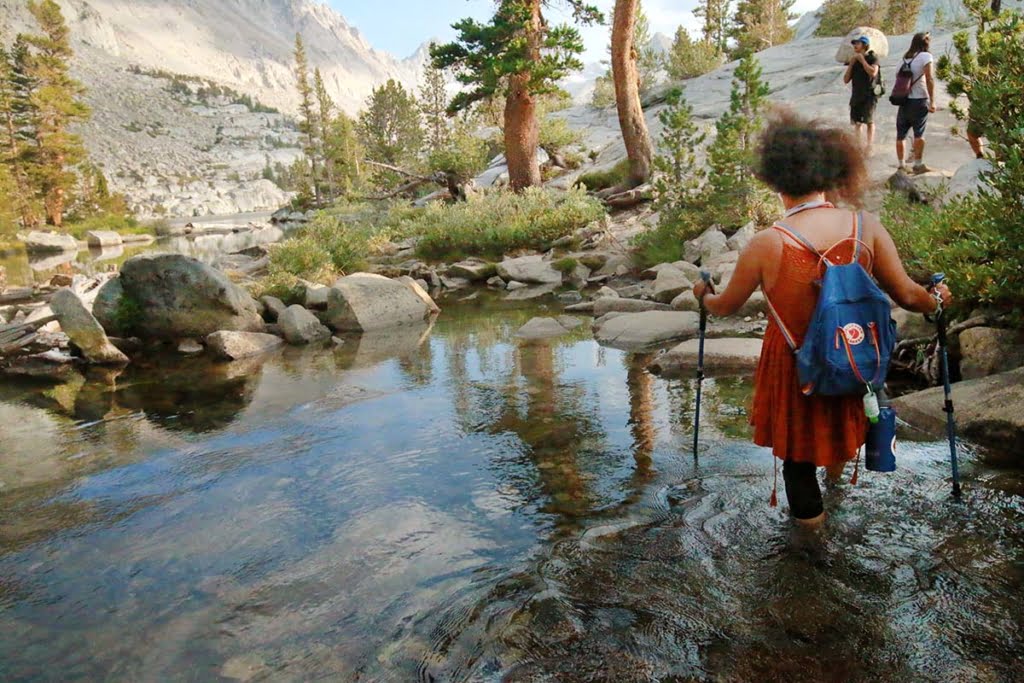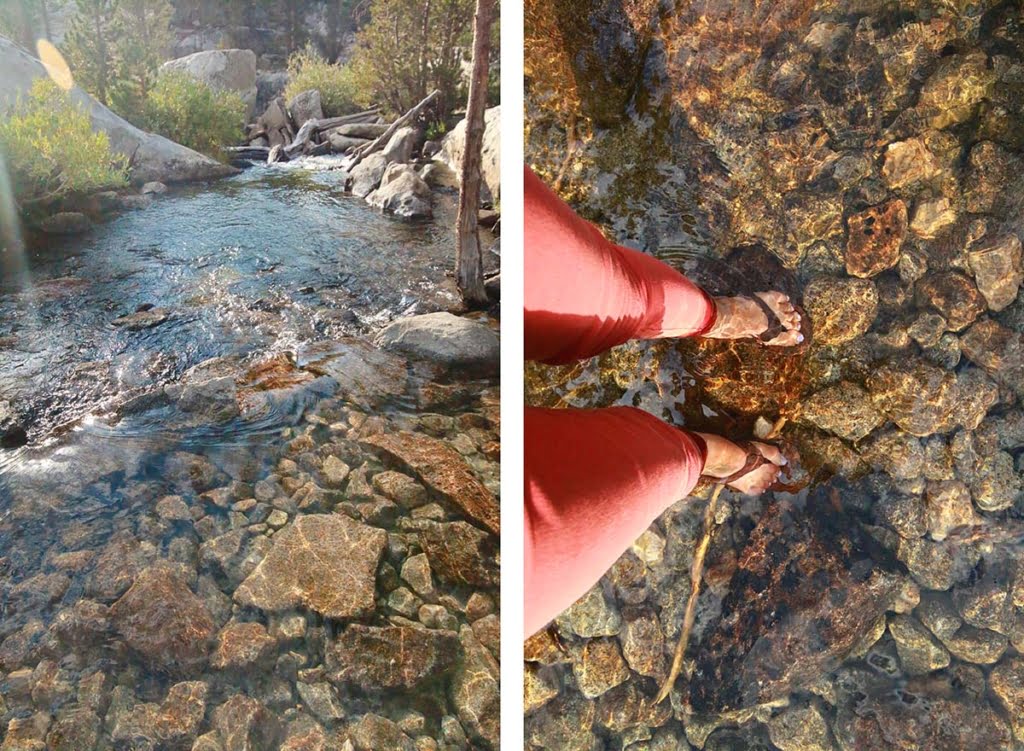 Shane took a dip.  Although very cold, he said, it was also quite refreshing!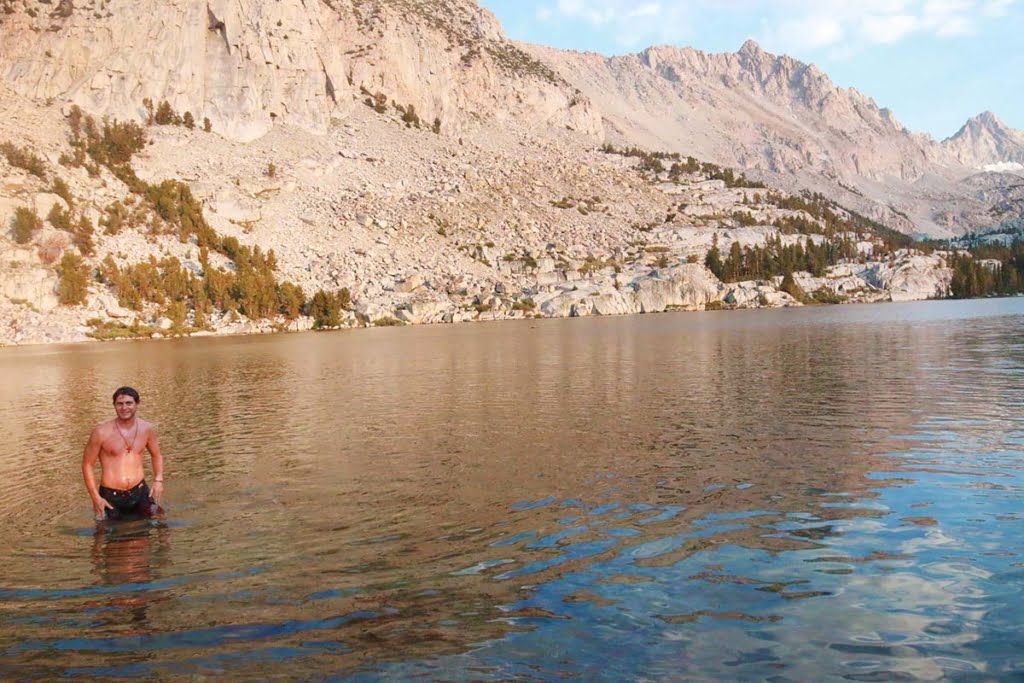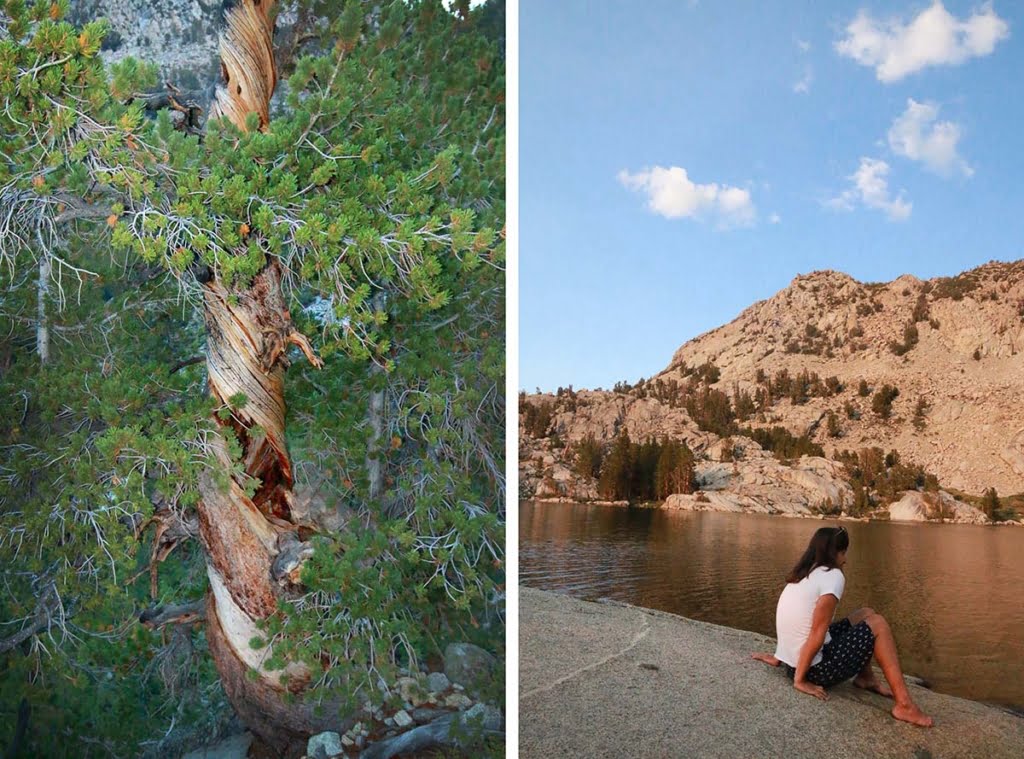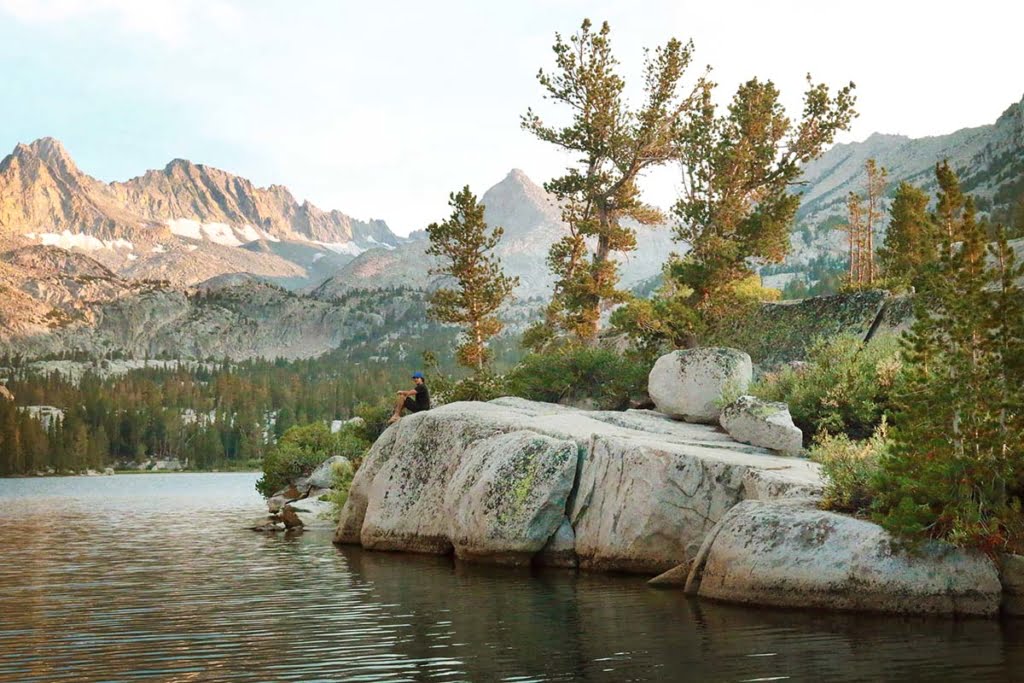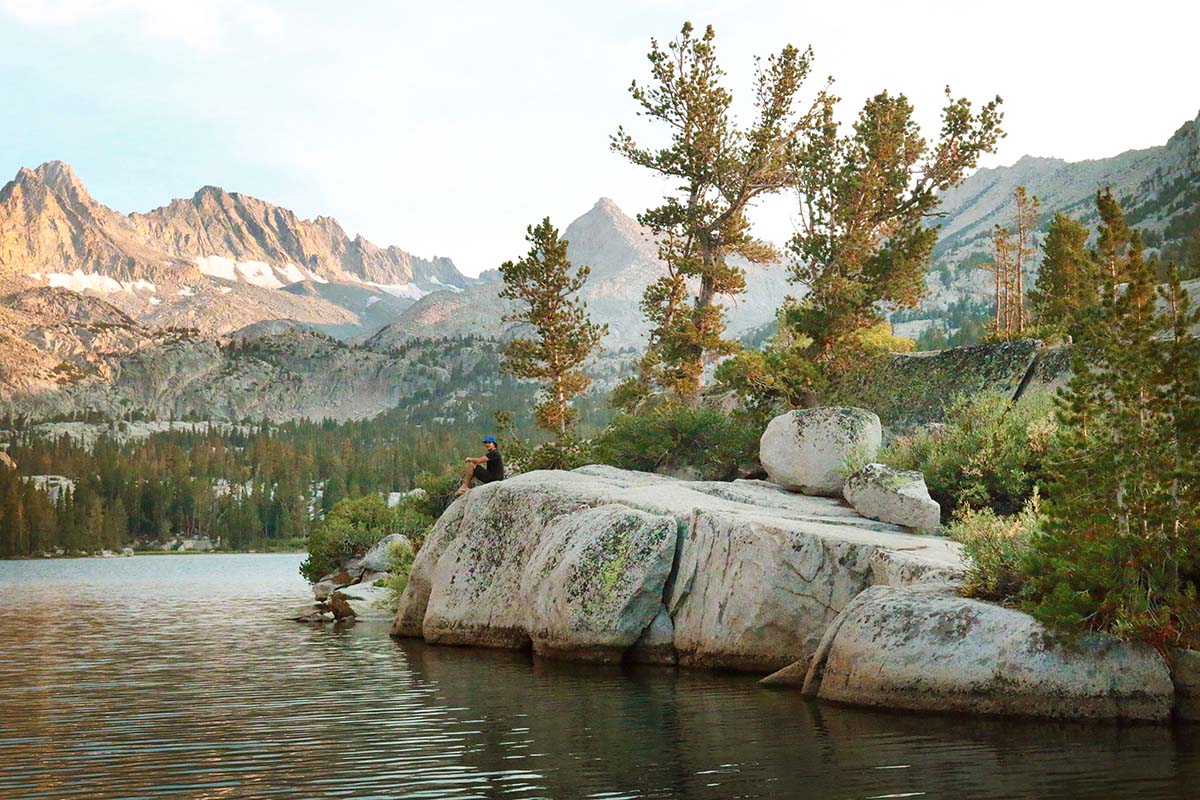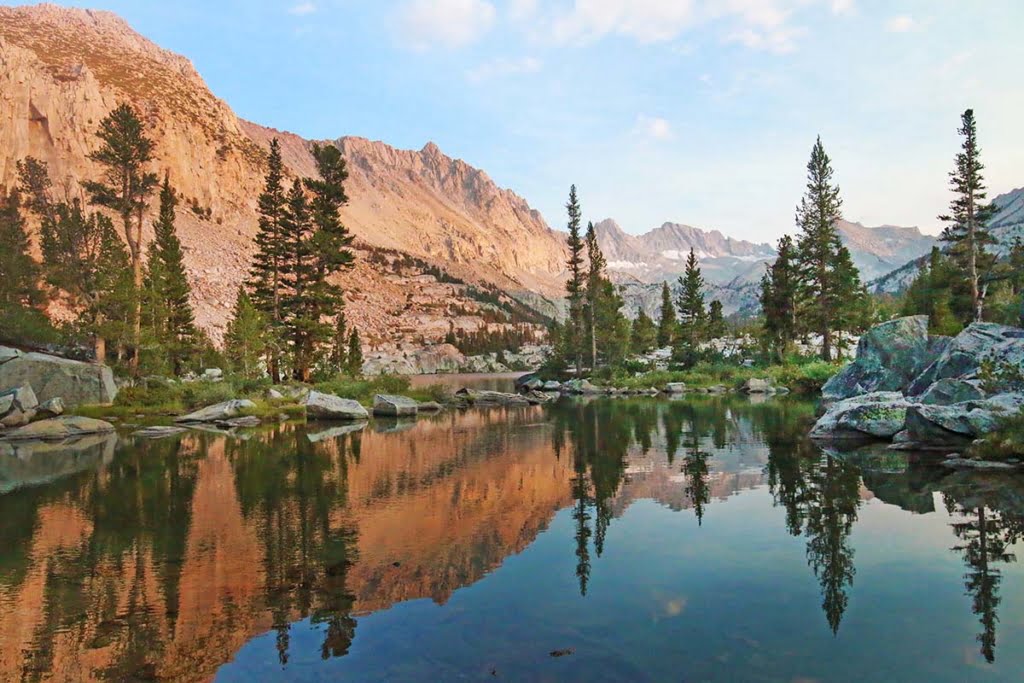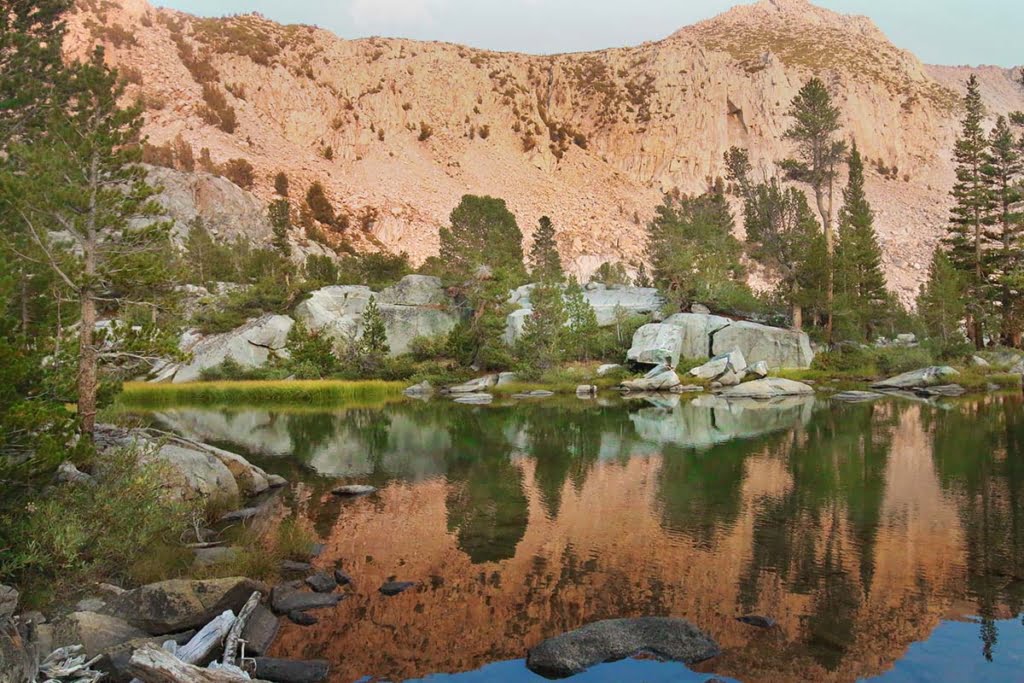 Climbing down for sunset was one for the books!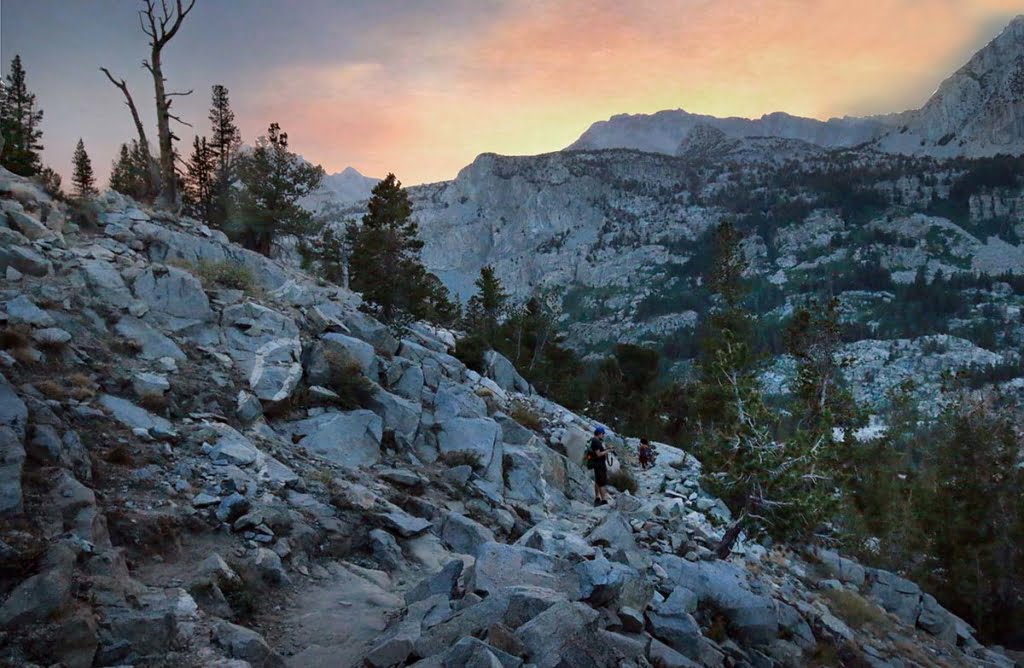 Make sure to follow our other website too!