10565 Highway 111
Niland, CA 92257
33.423957, -115.835334
Dog-Friendly: During mild weather, yes    Kid-Friendly: Yes
Article by Allison Garton: Former private marina, now a haunting graveyard of boats. Eerie, dusty, creepy, especially when explored in the evening by car headlights. Shadows twist and play tricks on a susceptible mind. There is a powerful smell of death; old and fresh.
Last owned by Bob Granillo, Bob's Rivera Playa was another victim of the Salton Sea's swelling and shrinkage. Many area marinas sued the Imperial County Irrigation District in the early 1980s to recover a portion of their lost investment. Looking at old maps, and playing on Google Earth, you can see the dramatic rise and fall of the waters and what little remains.
Directions: Turn off of Highway 111 to the west on unsigned Crooker/Tilapia Road roughly 1/4 mile north of Corvina Mobile Estates. Drive slowly and pay attention.
Personal Experience: We did not even begin to scrape the surface of all the abandoned buildings and homes out here. It truly feels post-apocalyptic and it is so creepy! One gets the feeling that there have been many disposals of bodies out here….. If you happened to go to this page and not the Salton Sea page, please head over there next because you'll definitely want to explore it while you're out there.
I am now as intrigued with this city as I was with Questhaven, Elfin Forest & Harmony Grove. This is such a mysterious and eerie place that I MUST know more about it! What I am gathering so far is meth is rampant out here and the rules are scarce. Be careful! We will be back–hopefully soon to unmask more of the long-forgotten stories. We found a boat graveyard when it was nighttime, so unfortunately I only got one good shot of the place. Next time!
Here's a quick documentary on Slab City, one of the mini "towns" in Salton City: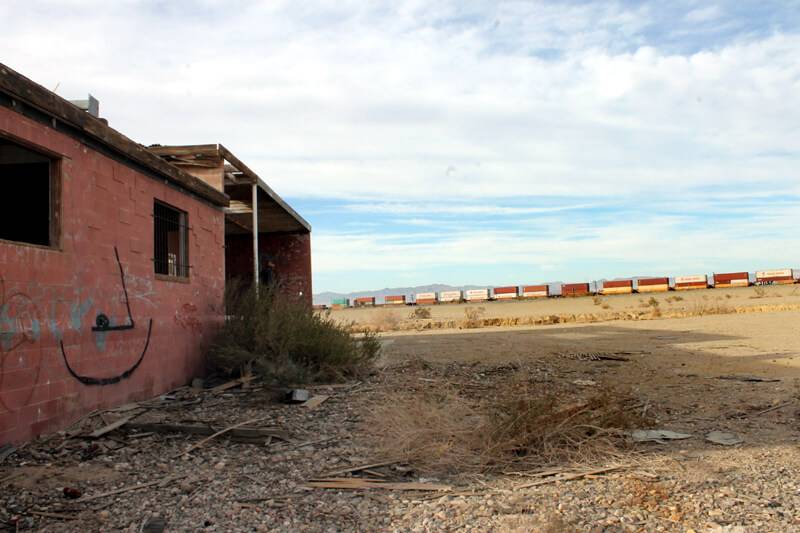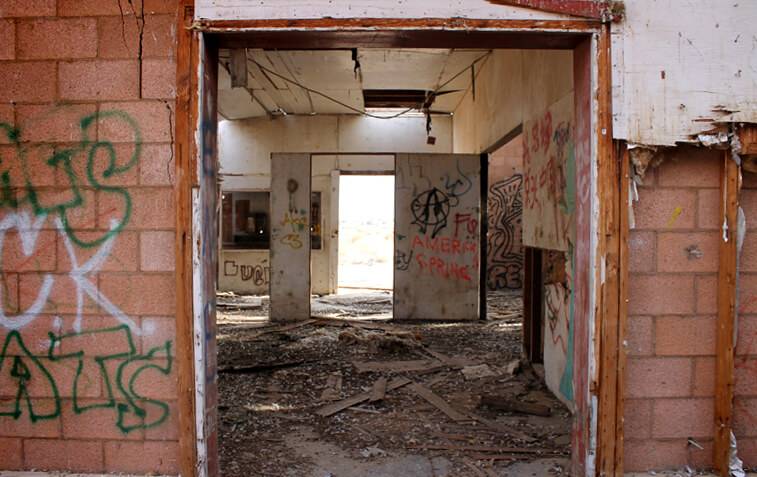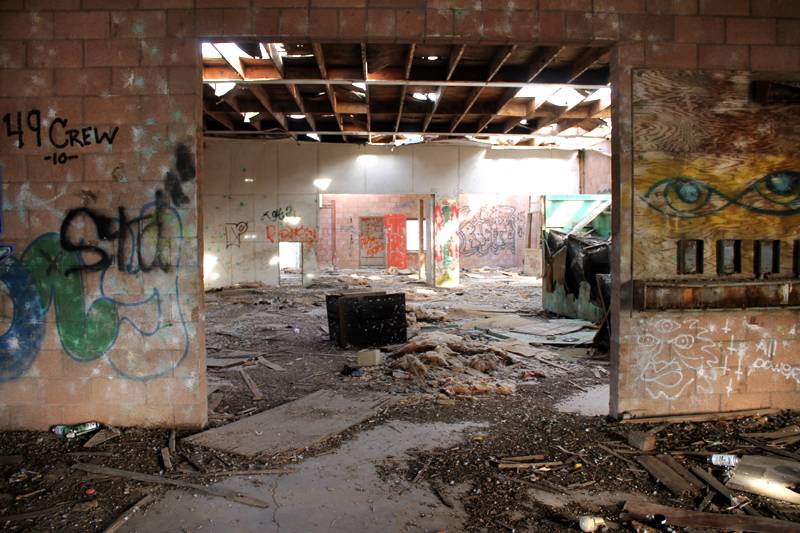 There was this one area FILLED with seagulls.  It was so bizarre!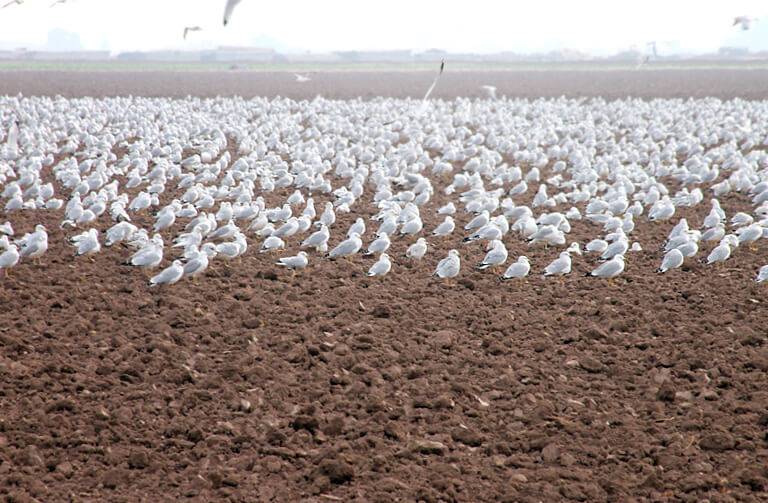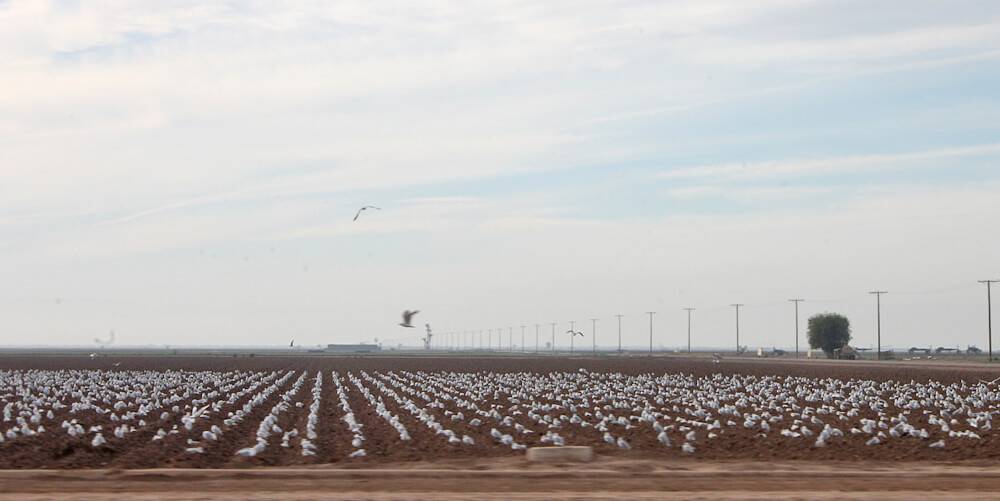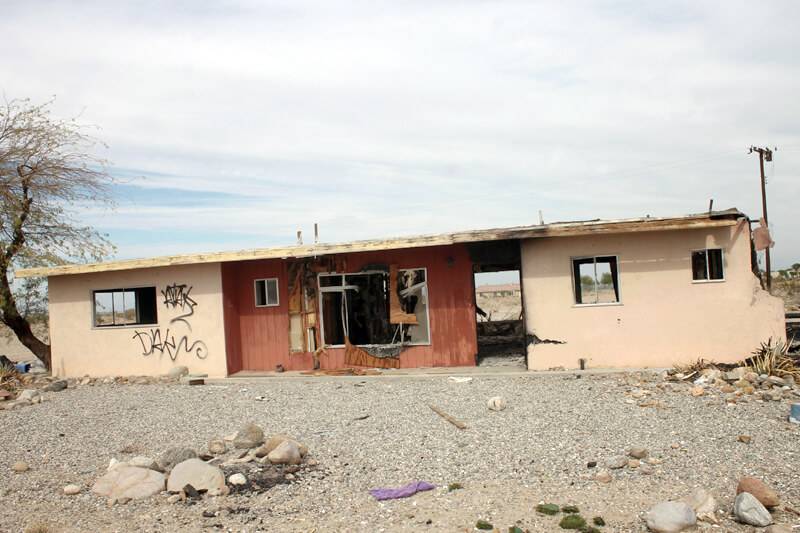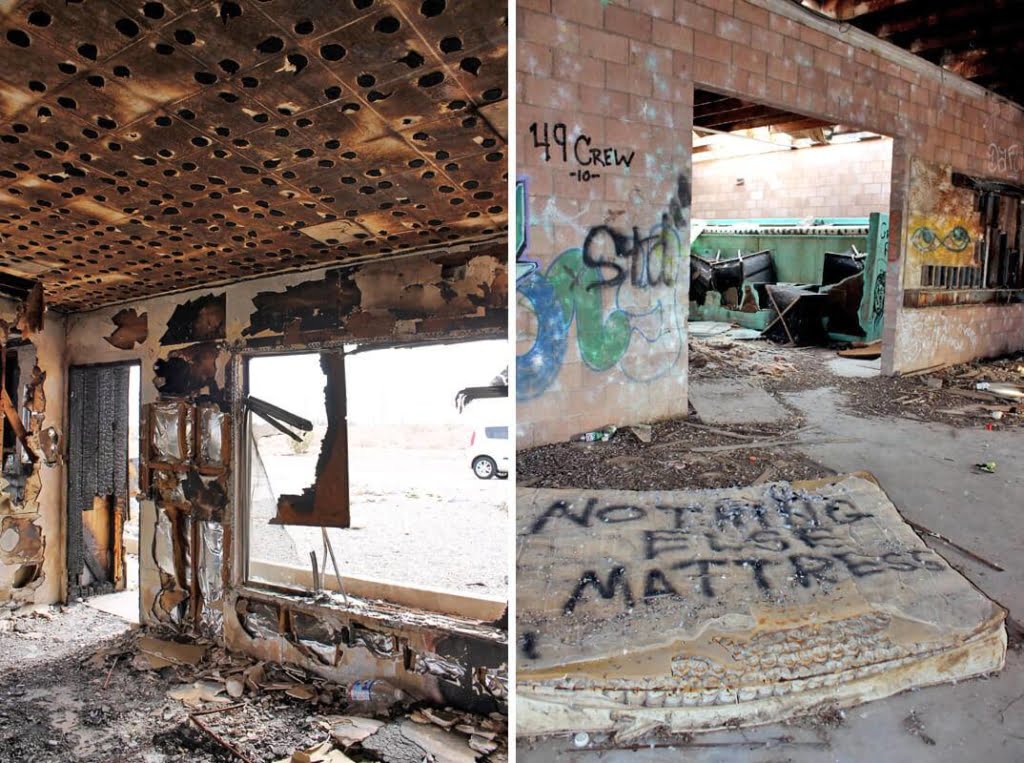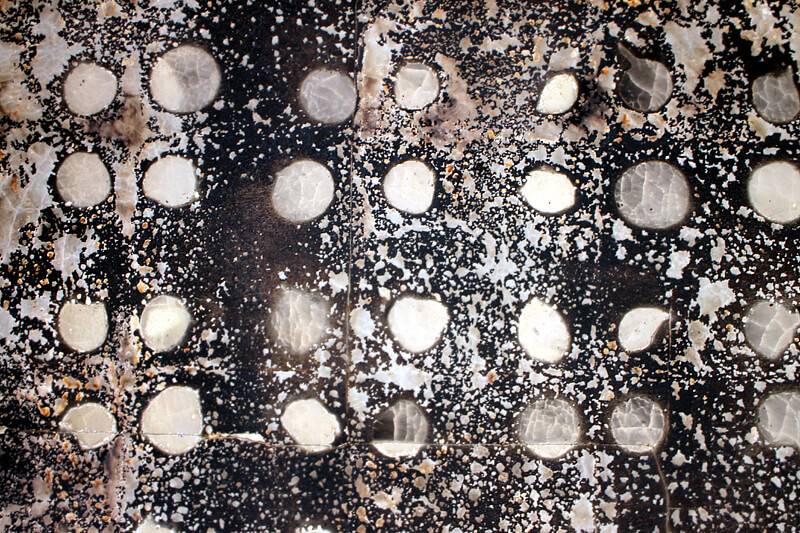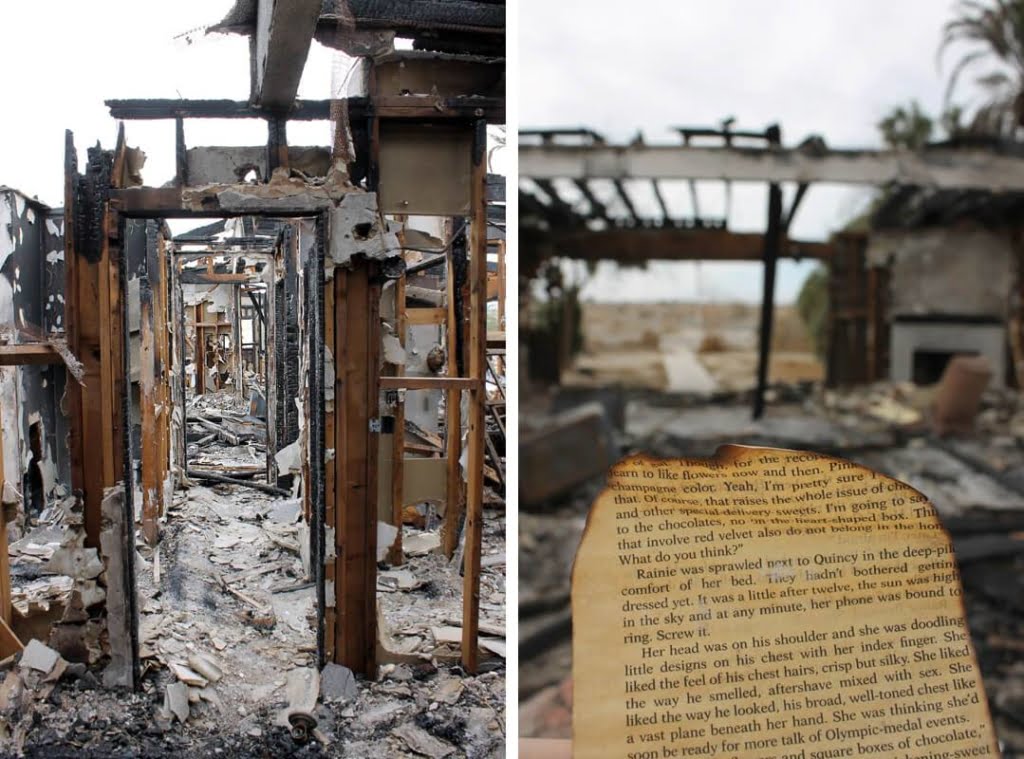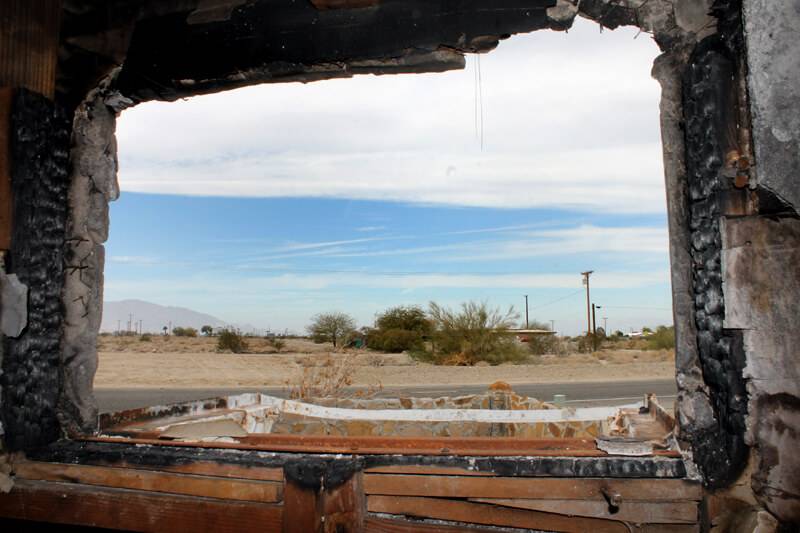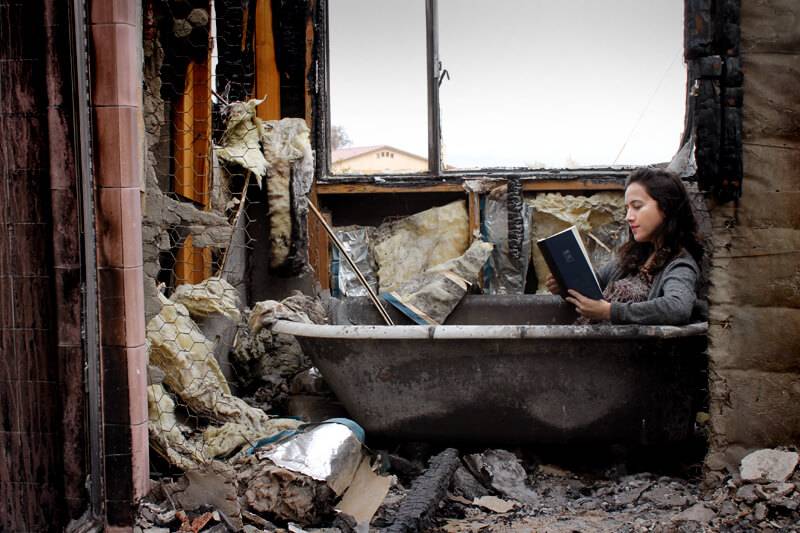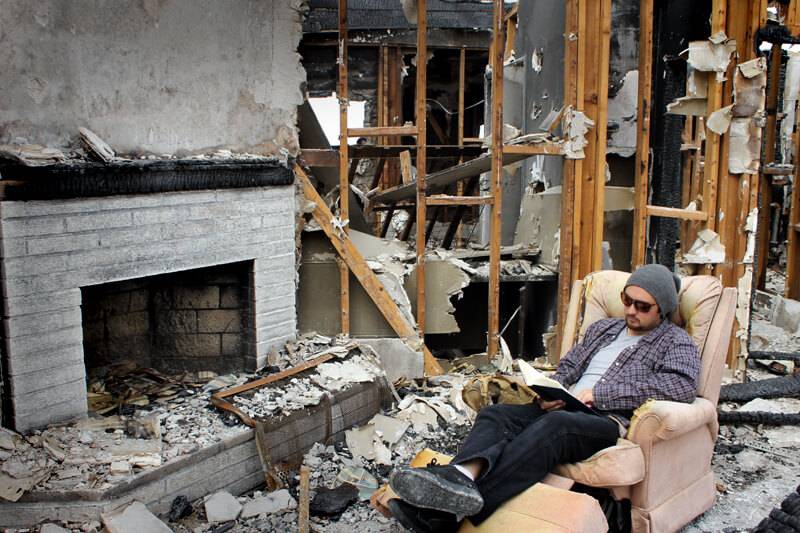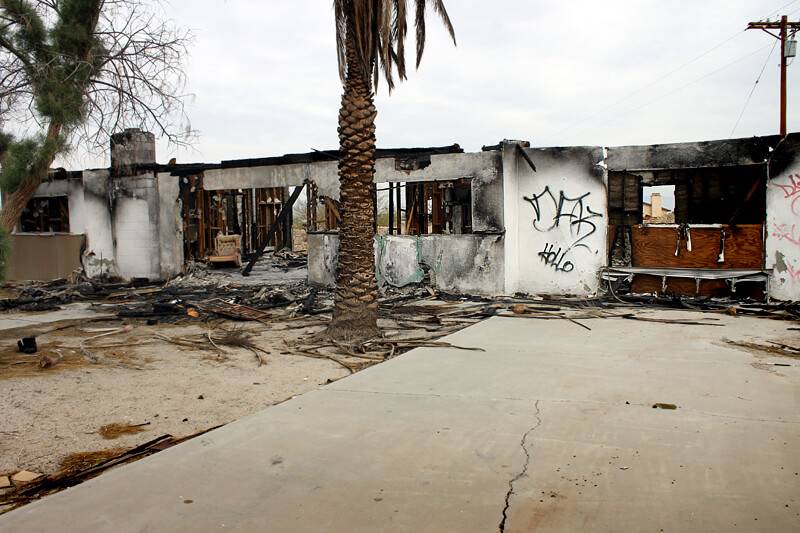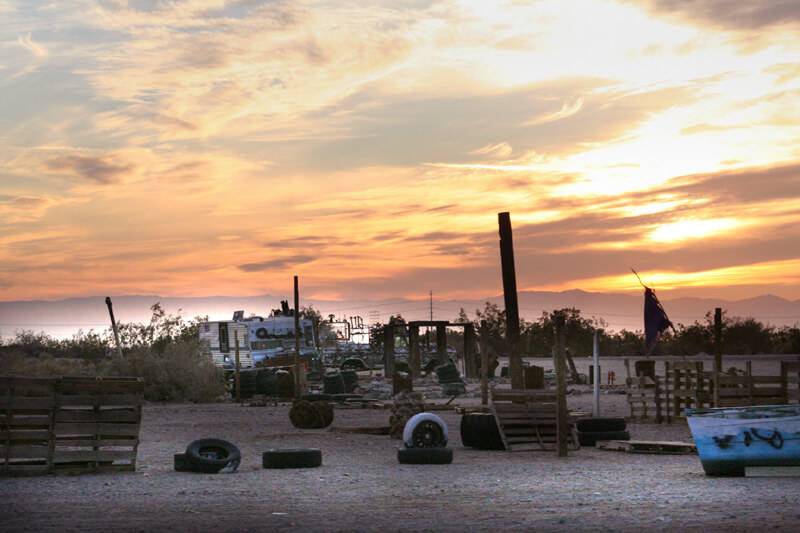 This looks SO similar to Chris McCandless' bus from Into the Wild!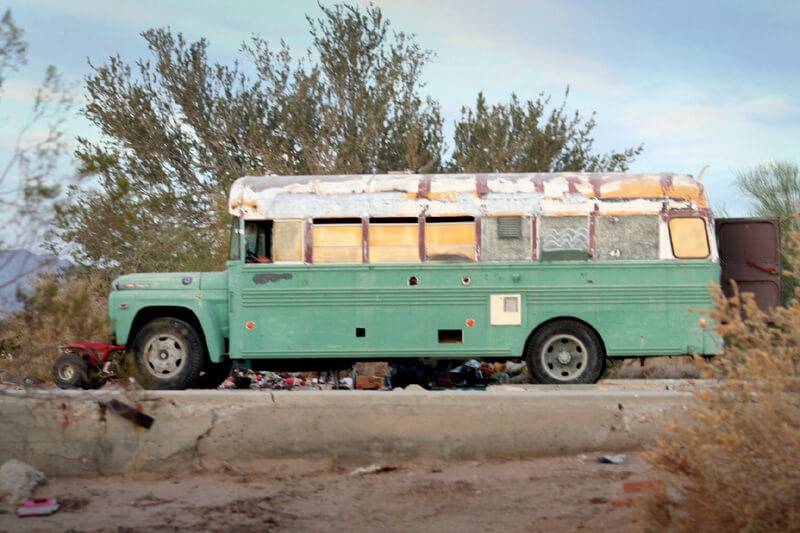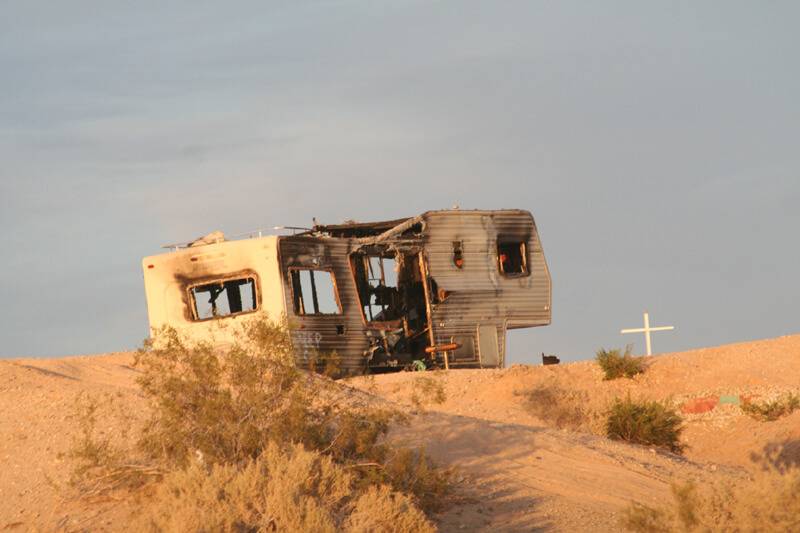 Check out our other site too!