Hello everyone! This is a friendly reminder that any of these fun places we may visit, we are a guest at. Please treat both businesses and trails with the utmost respect. We here at Hidden California follow the 'Leave no Trace' mantra, meaning whatever you bring with you comes back with you. If you see trash on a trail, please do your part to help remove it. Remember, we are not picking up trash from another person but instead cleaning up for Mother Nature. Happy adventures!
Badwater Rd.
Inyo County, CA
36.252049, -116.819725
Hike: there is one 1/2 mile trail that goes out into the flats   Level: Easy
Dog-Friendly: No    Kid-Friendly: Yes
(760) 786-3200
About the Badwater Salt Flats Basin
Death Valley has some incredible salt flats that should definitely be on your list to visit if you are trekking out here.  The Badwater Basin is the lowest point in North America, with a depth of 282 ft. below sea level!
The site itself consists of a small spring-fed pool of "bad water" next to the road in a sink; the accumulated salts of the surrounding basin make it undrinkable, thus giving it the name. The pool does have animal and plant life, including pickleweed, aquatic insects, and the Badwater snail.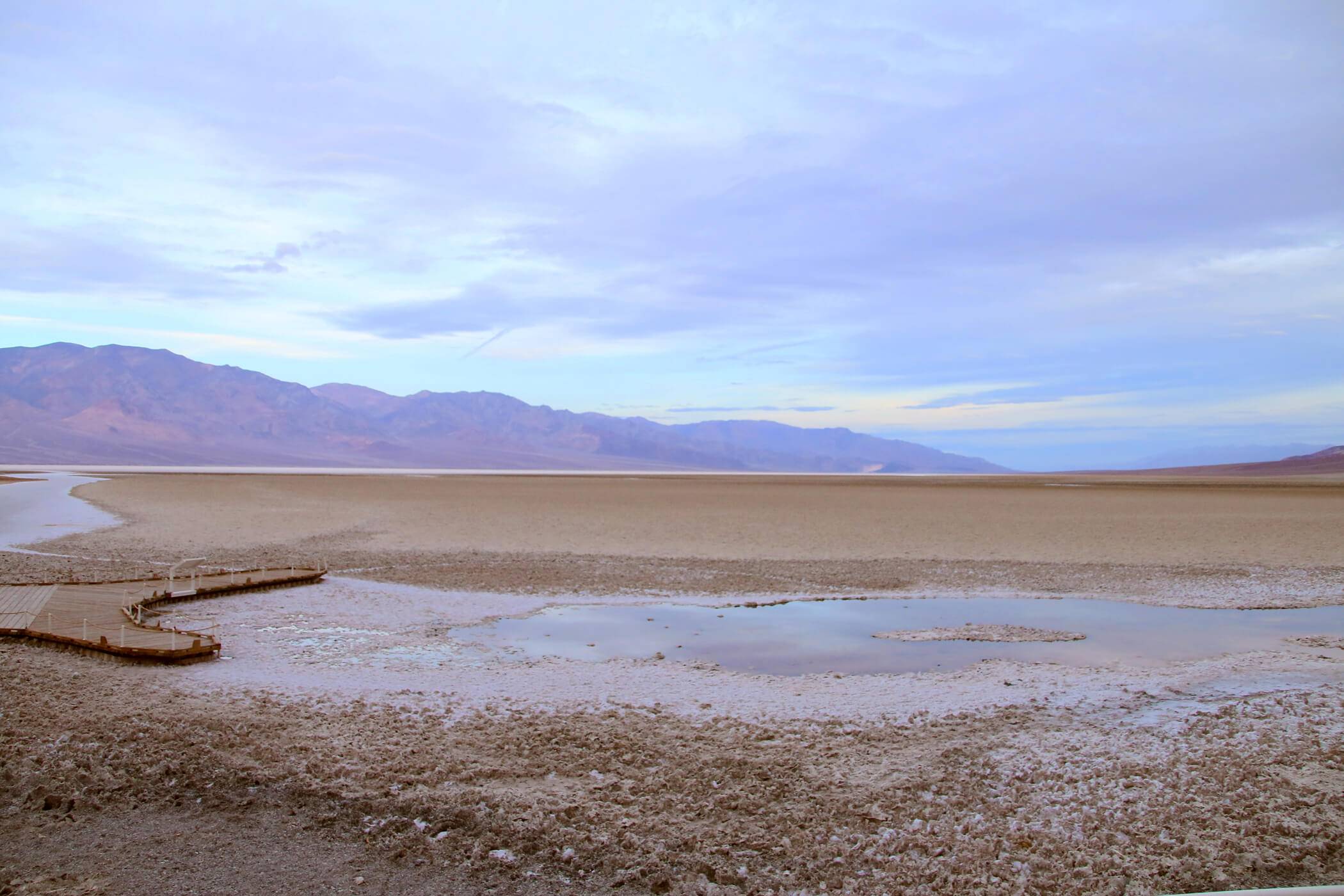 Adjacent to the pool, where water is not always present at the surface, repeated freeze–thaw and evaporation cycles gradually push the thin salt crust into hexagonal honeycomb shapes.
At Badwater Basin, significant rainstorms flood the valley bottom periodically, covering the salt pan with a thin sheet of standing water. Newly formed lakes do not last long though, because the 1.9 in of average rainfall is overwhelmed by a 150 in annual evaporation rate.
This is the greatest evaporation potential in the United States, meaning that a 12 ft. lake could dry up in a single year. When the basin is flooded, some of the salt is dissolved which is redeposited as clean crystals when the water evaporates.
There are other great places to visit while in Death Valley nearby such as the Devil's Golf Course and Artist's Drive & Palette.  Make the most of your trip while out here!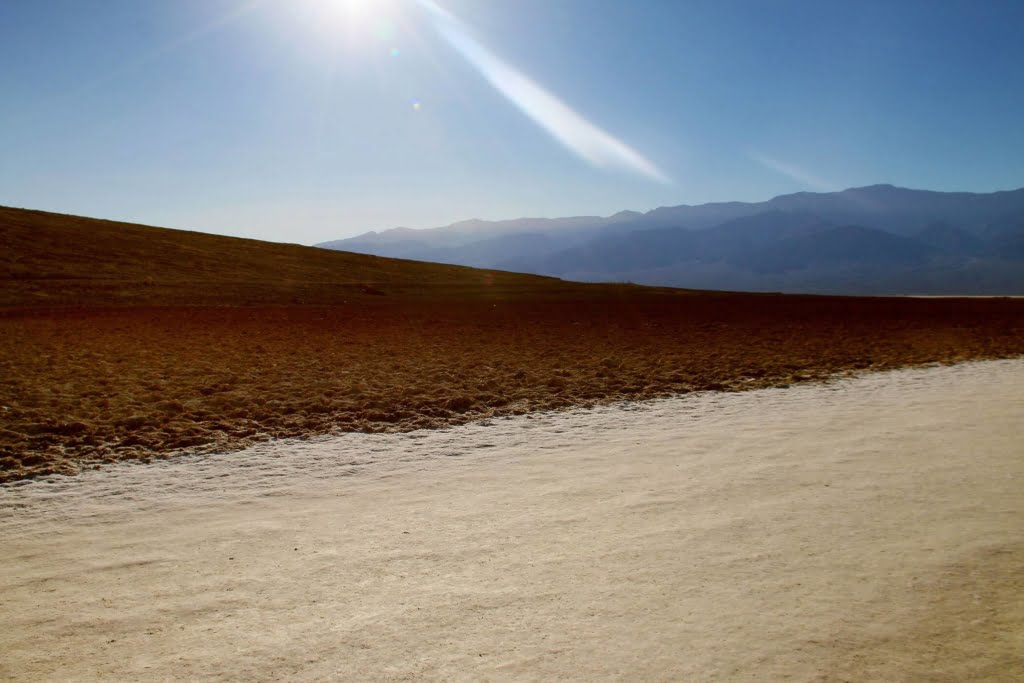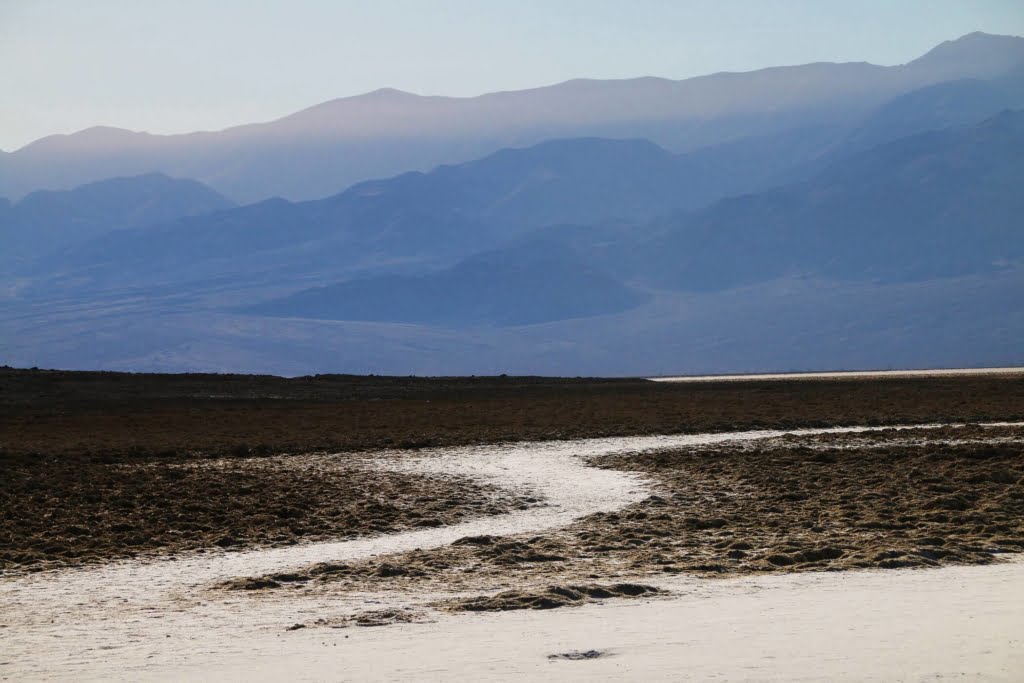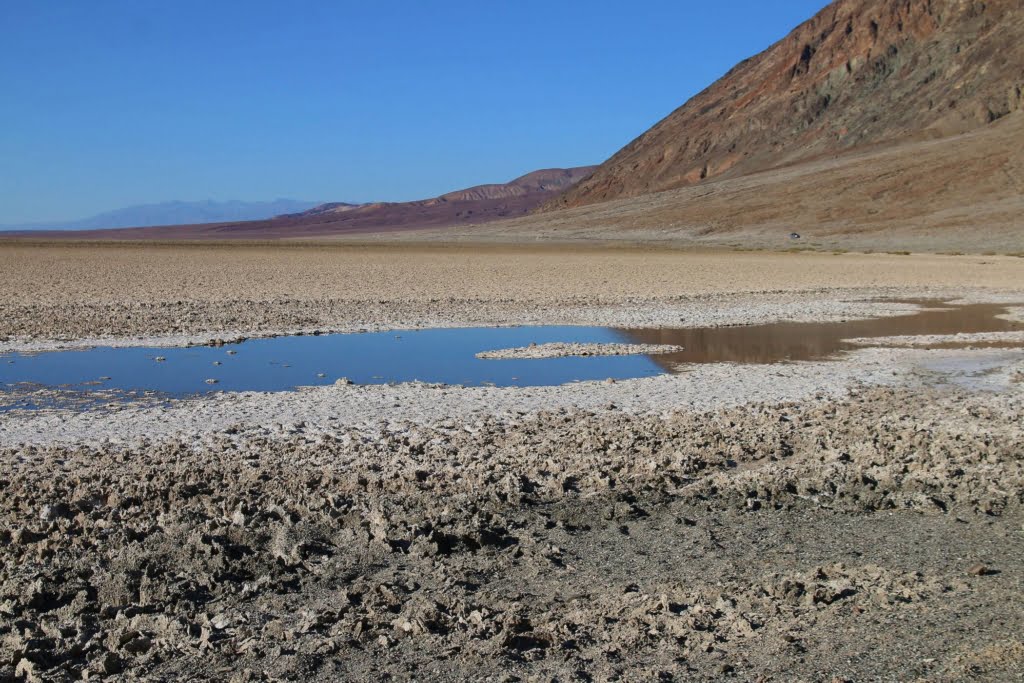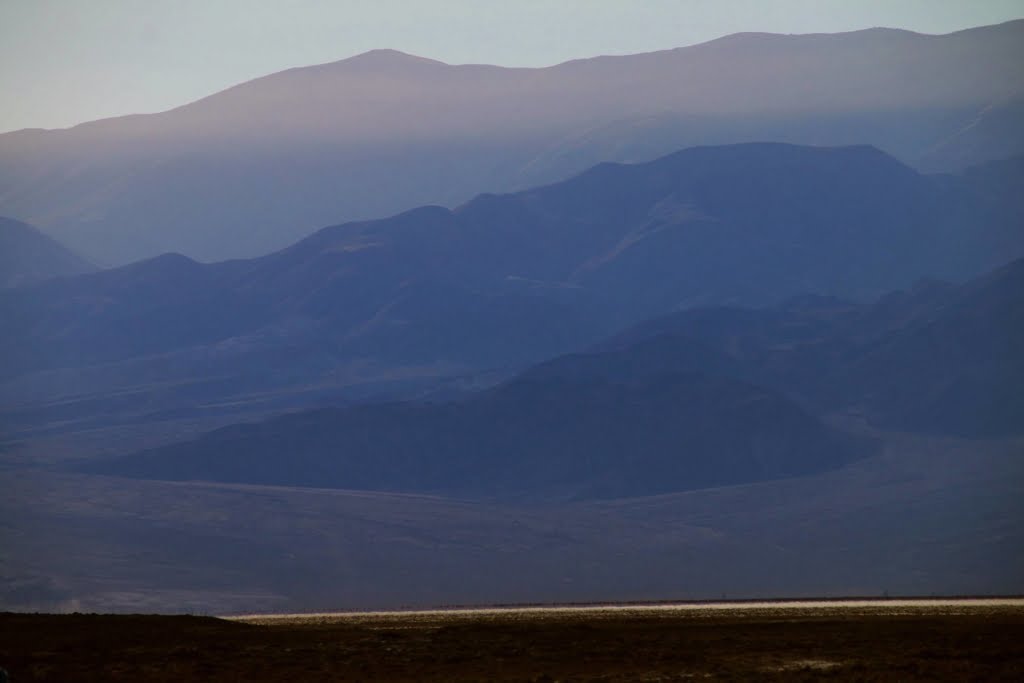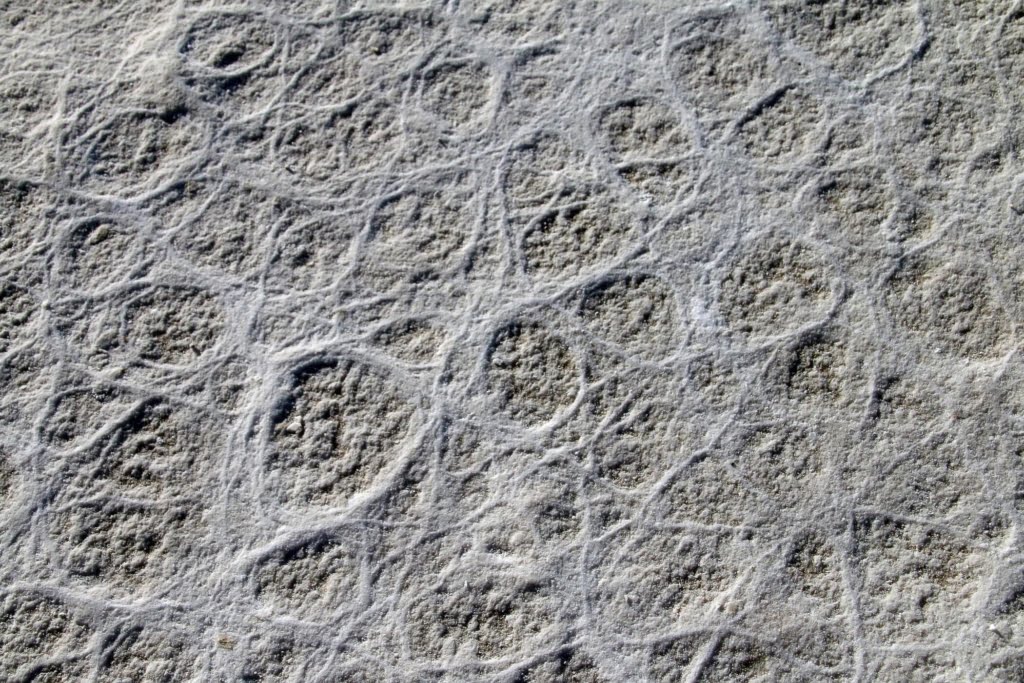 We were below sea level!  I took this shot with my zoom lens.  That sign was high up on a mountain: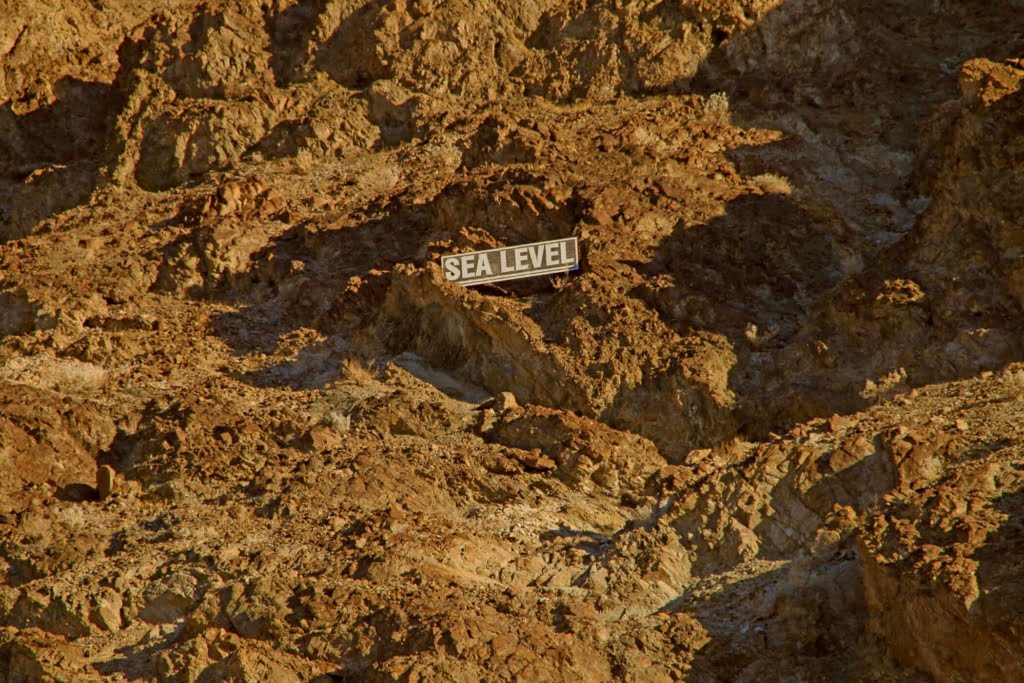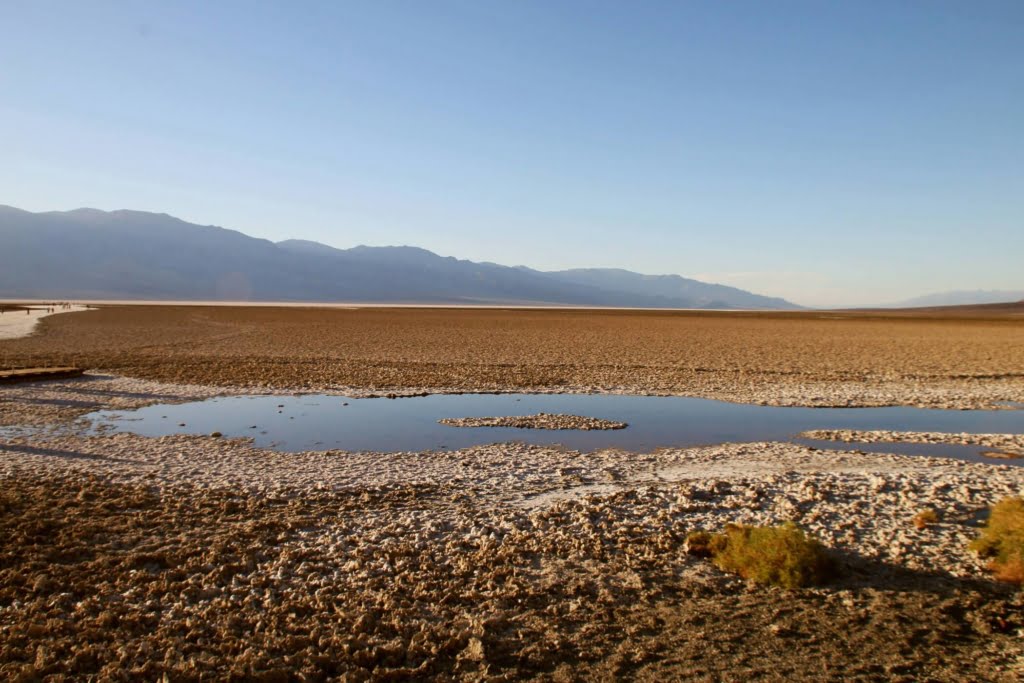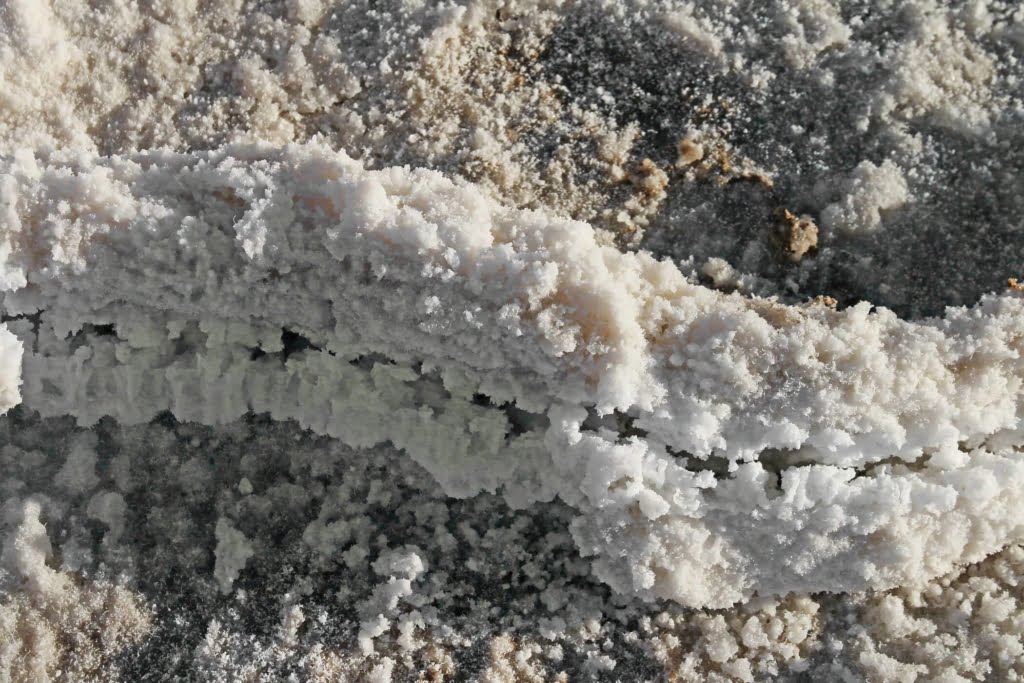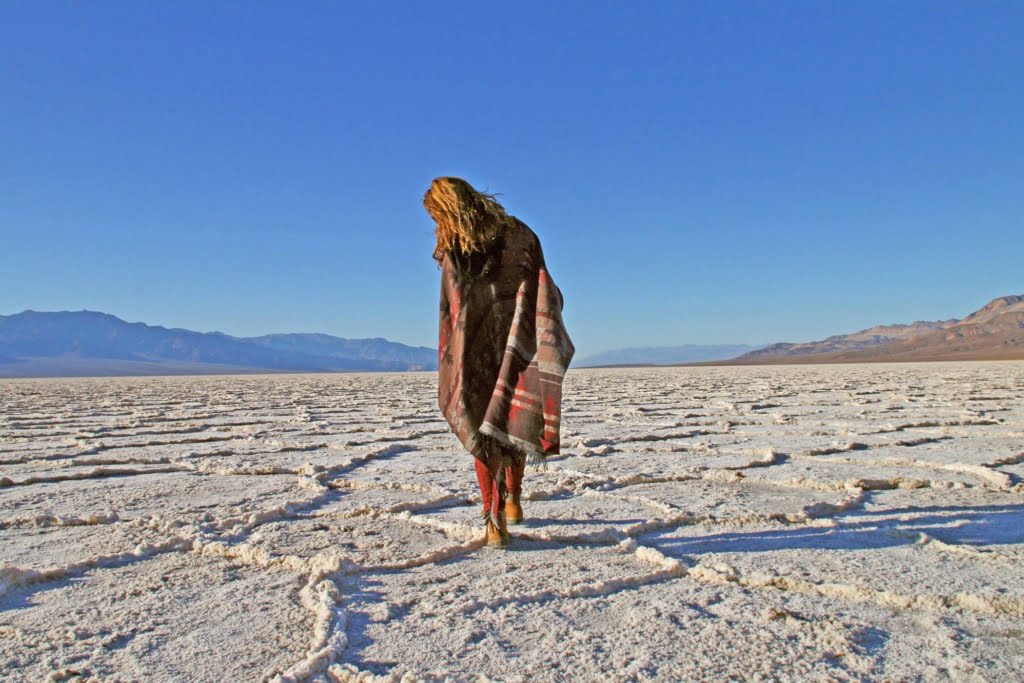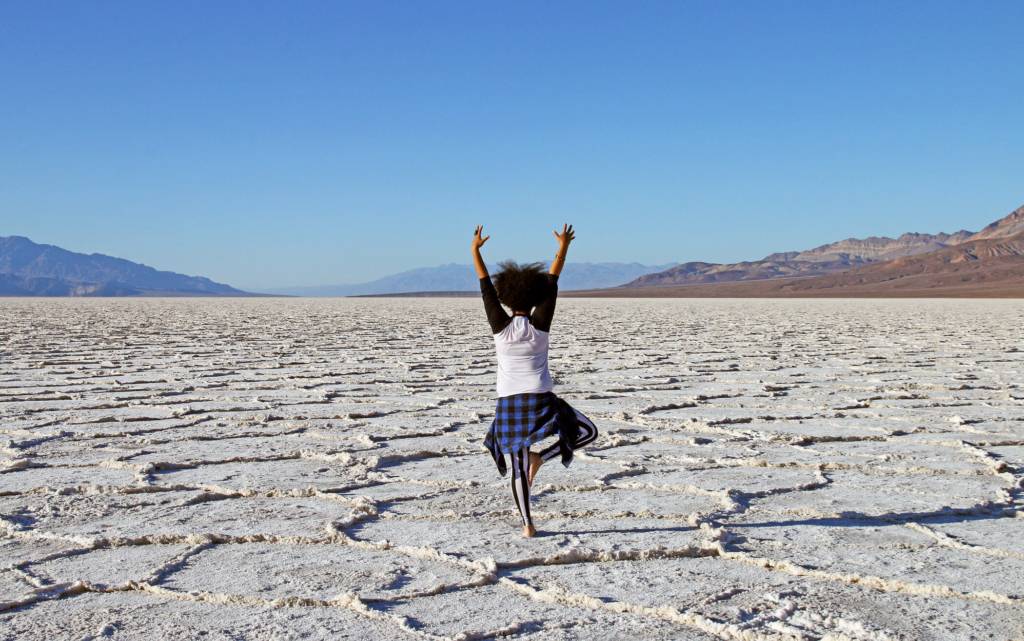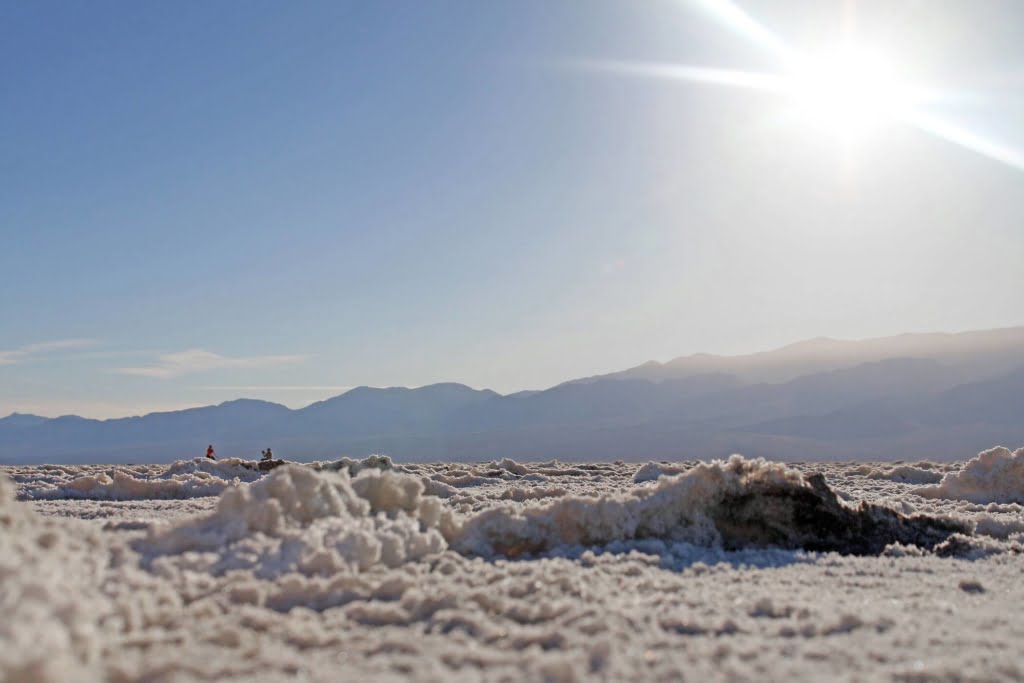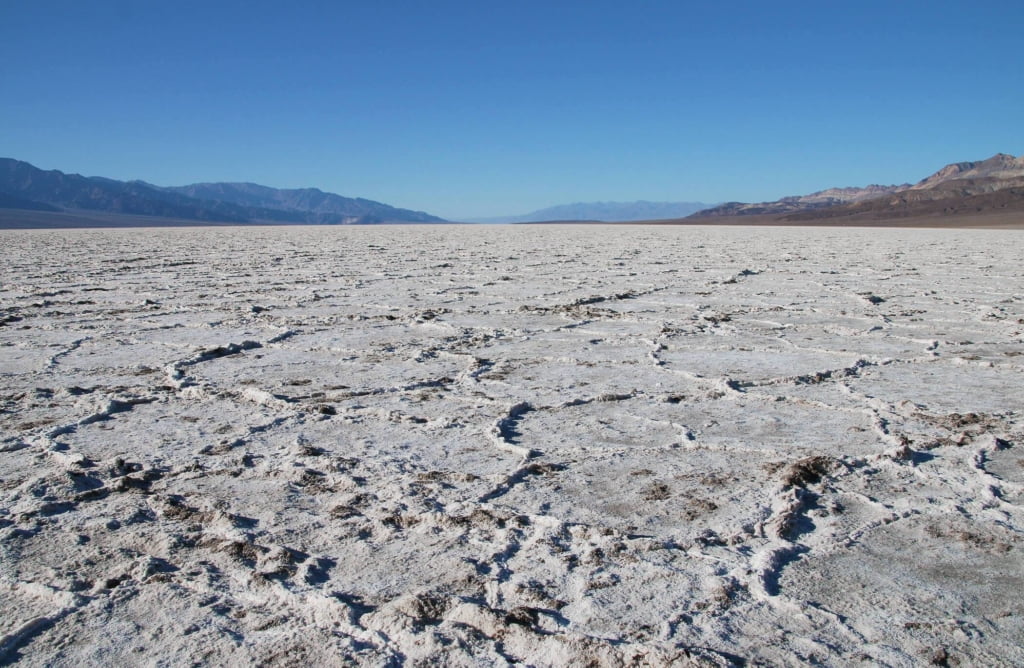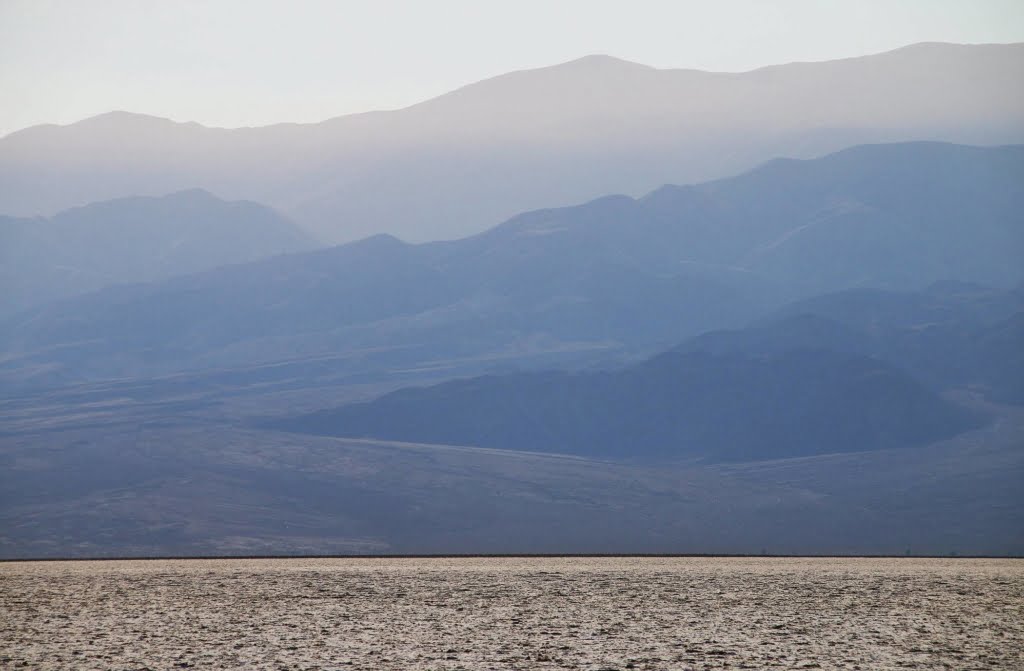 We came back the last morning we were in Death Valley for some sun rise shots.  It did not disappoint!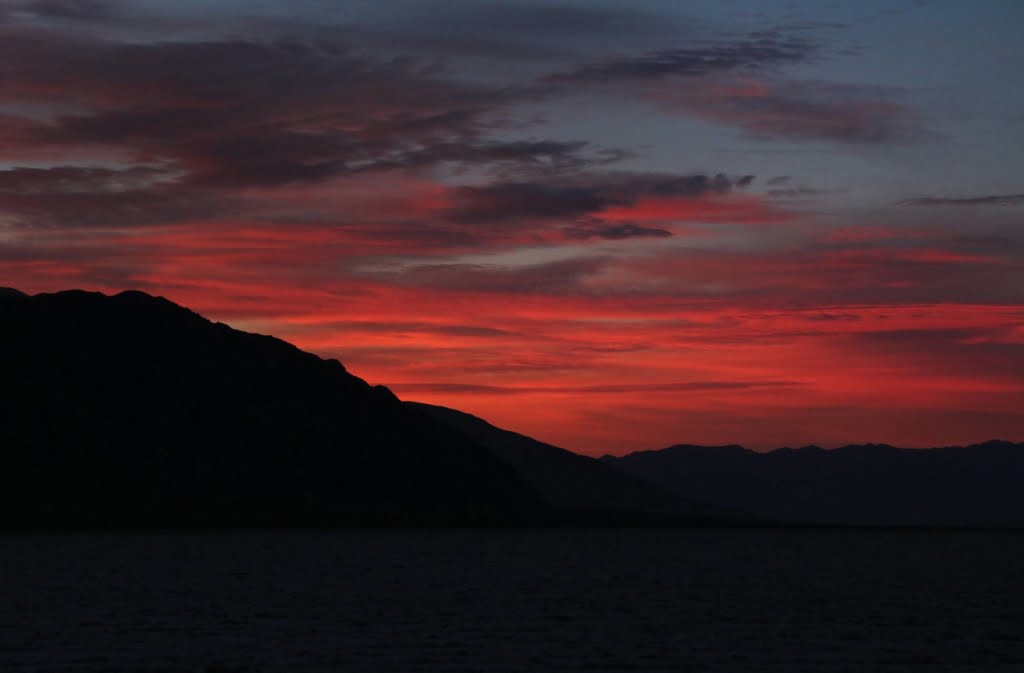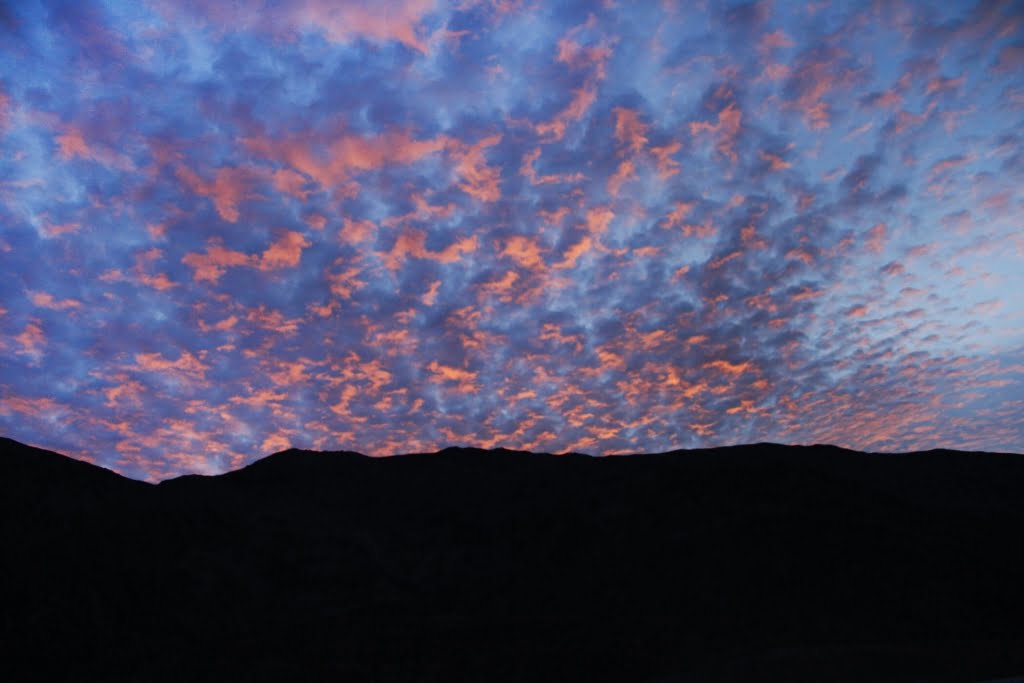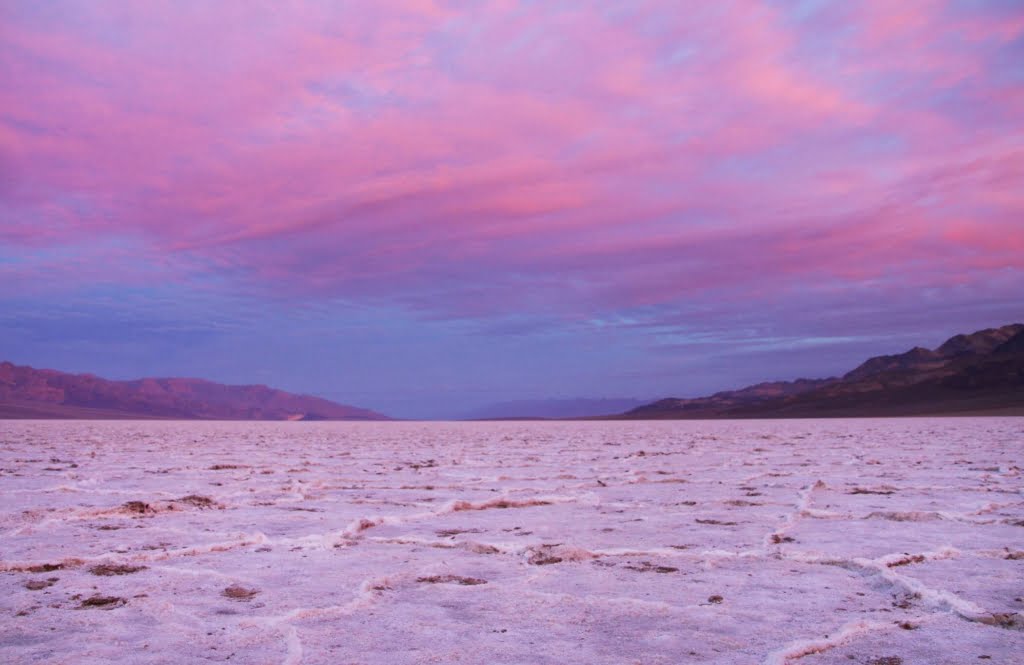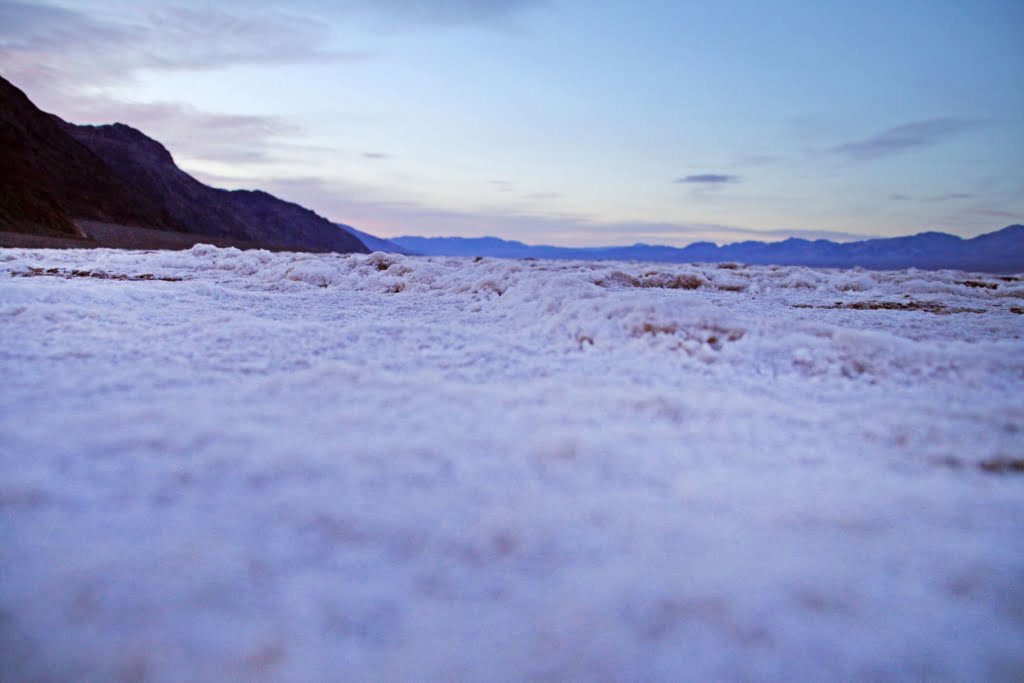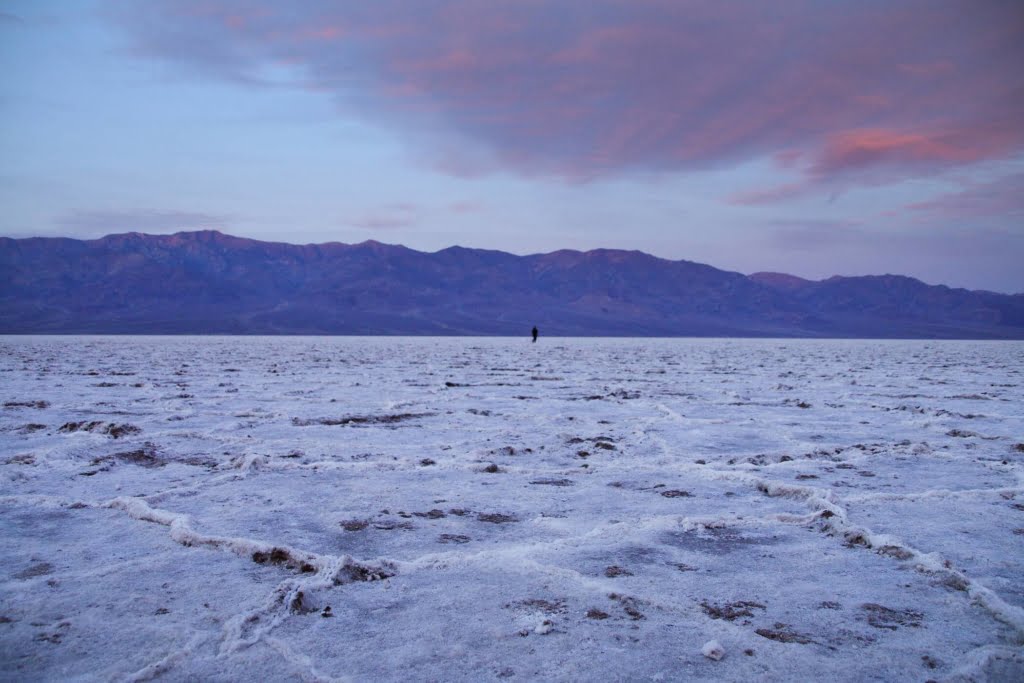 Check out our other site too!