Hello everyone! This is a friendly reminder that any of these fun places we may visit, we are a guest at. Please treat both businesses and trails with the utmost respect. We here at Hidden California follow the 'Leave no Trace' mantra, meaning whatever you bring with you comes back with you. If you see trash on a trail, please do your part to help remove it. Remember, we are not picking up trash from another person but instead cleaning up for Mother Nature. Happy adventures!
Nitt Witt Ridge
881 Hillcrest Dr.
Cambria, CA 93428
35.567842, -121.097452
(805) 927-2690
Dog-Friendly: Yes    Kid-Friendly: Yes
Tours are given most days.  Times are 11, 12 and 2 (Make sure to call in advance)
Suggested donation is $10
Nitt Witt Ridge is a house on two and a half acres in Cambria, California, United States. Artist/recluse Arthur "Art" Harold Beal (d. 1992) bought his hillside lot in 1928 and spent most of the next 50 years carving out the terraces with only a pick and shovel, creating his own "castle on a hill".
Arthur Harold Beal is known as Der Tinkerpaw or Captain Nitt Witt. Beal was garbage collector for the town of Cambria in the 1940s and 1950s and made good use of what Cambrians were throwing away, as well as the natural materials on the property, in the nearby pine forests, and on the area's beaches. Some parts are also reportedly remnants from Hearst Castle where he supposedly worked for a time. Other common building materials are beer cans, abalone shells, and concrete. There are also washer drums, car rims, tile, car parts, and old stoves.
After Art died in 1992 at the age of 96, his ashes were spread around his favorite redwood tree on Nitt Witt Ridge. The house still is full of knick-knacks and architectural uniqueness, despite the deterioration and ransacking it suffered after Art's death.
In 1999 Michael and Stacey O'Malley became the owners of Nitt Witt Ridge. They have repaired some of the house and cleaned up the gardens. Their enthusiasm for Nitt Witt Ridge is apparent in Michael's guided tours of the property. Tours are available at various times and include a four-minute video. A $10/person donation is requested at the end of the tour.
Nitt Witt Ridge is California Historical Landmark No. 939. It is considered a thematic landmark, in connection with the Twentieth Century Folk Art Environments. The plaque reads:
"Nitt Witt Ridge, one of California's remarkable twentieth-century folk-art environments, is the creation of Arthur Harold Beal (Der Tinkerpaw, or Capt Nitt Witt), a Cambria Pines pioneer who sculpted the land using hand tools and indigenous materials, inventiveness and self-taught skills. A blend of native materials and contemporary elements, impressive in its sheer mass and meticulous placement, it is a revealing memorial to Art's cosmic humor and zest for life.
California Registered Historical Landmark No. 939."
Plaque placed by the State Department of Parks and Recreation in cooperation with Saving and Preserving Arts and Cultural Environments with the Art Beal Foundation, non-profit and educational corporation. June 26, 1986.
Personal Experience: It is pretty remarkable to get to see this decaying bit of history in person.  One gets the feeling that the entire place may collapse at any time, but the owner assured us that it is safe!  We took the risk and did the tour which was very well-done and fascinating to explore.  To think one man constructed this entire home from trash and debris is truly remarkable.
This tour is obviously not for everyone, but if you're into abandoned and decaying urban adventures, I definitely recommend stopping by!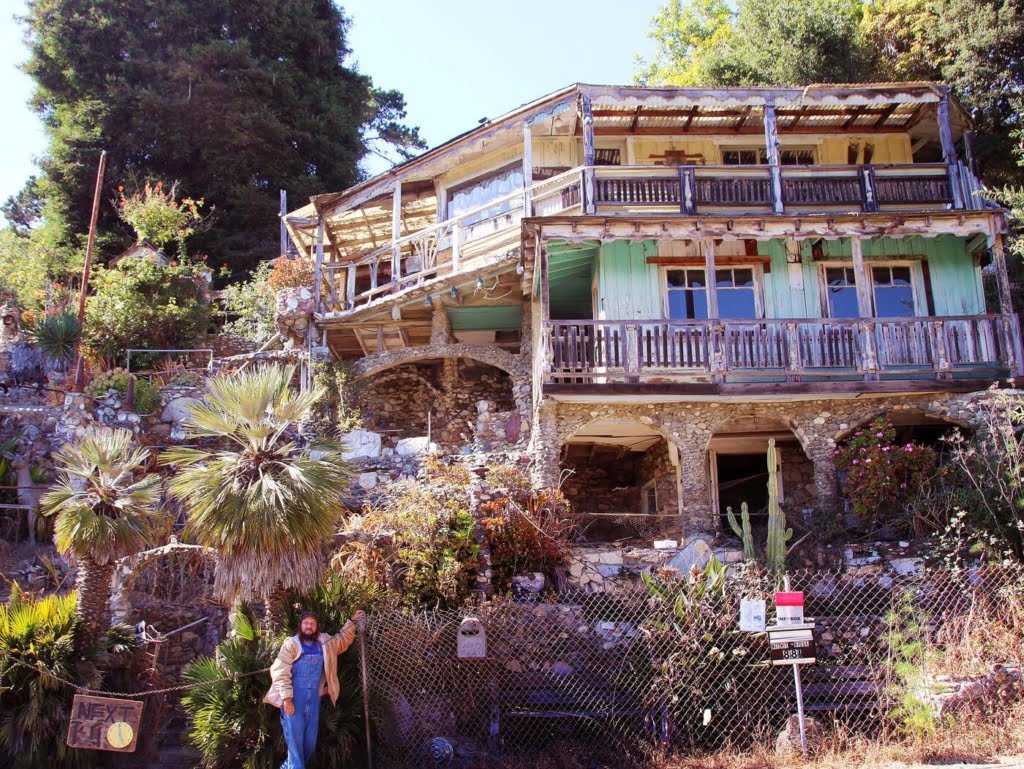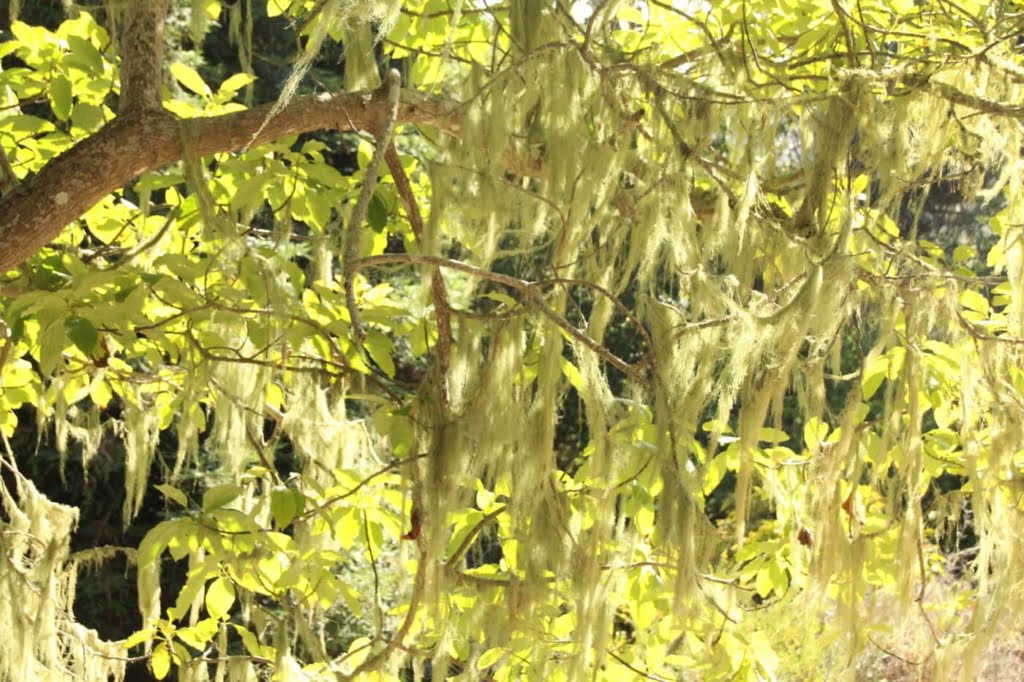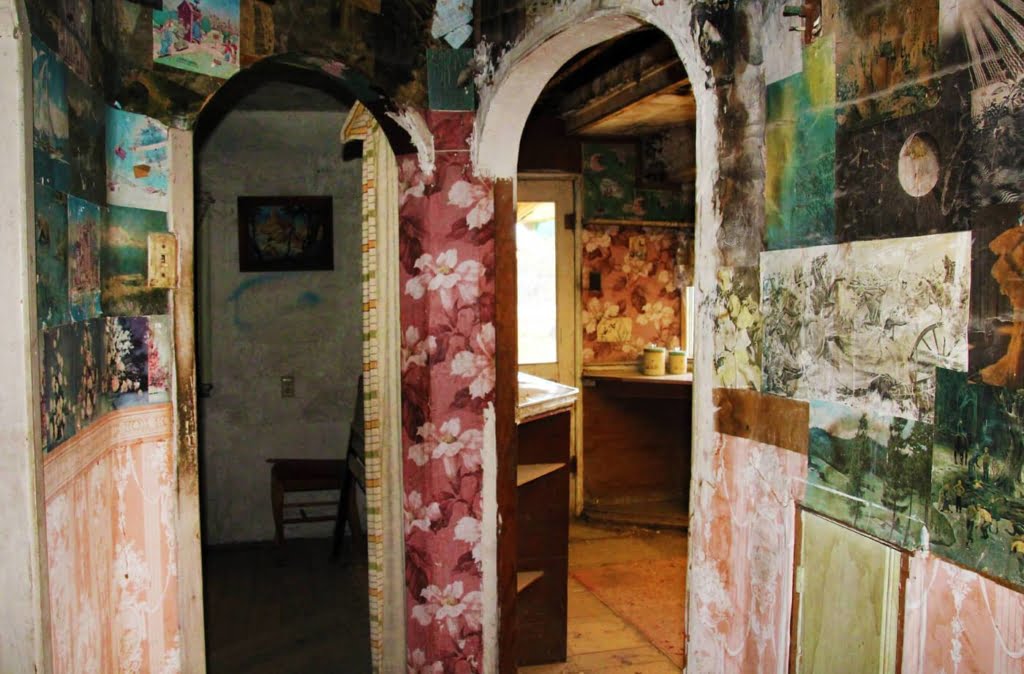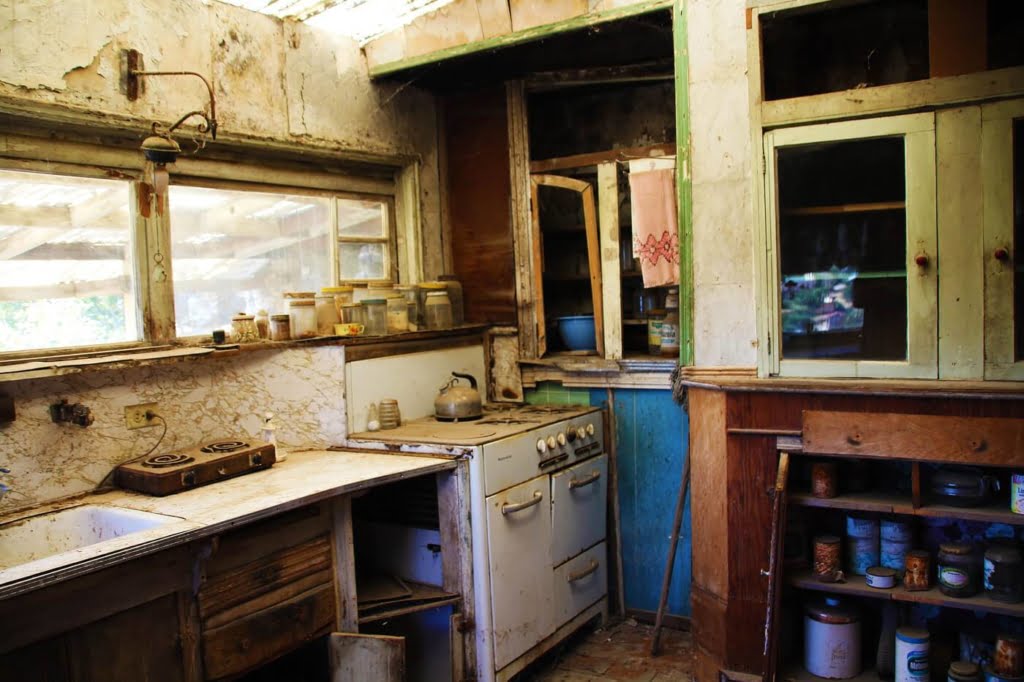 Everything has been left exactly as Art left it before he passed away: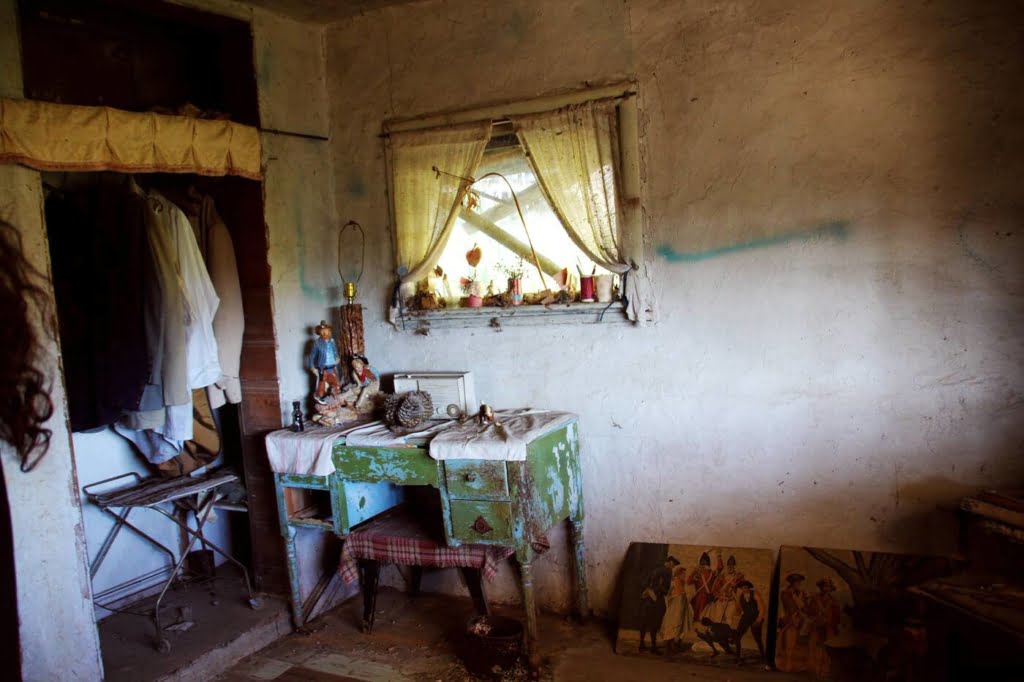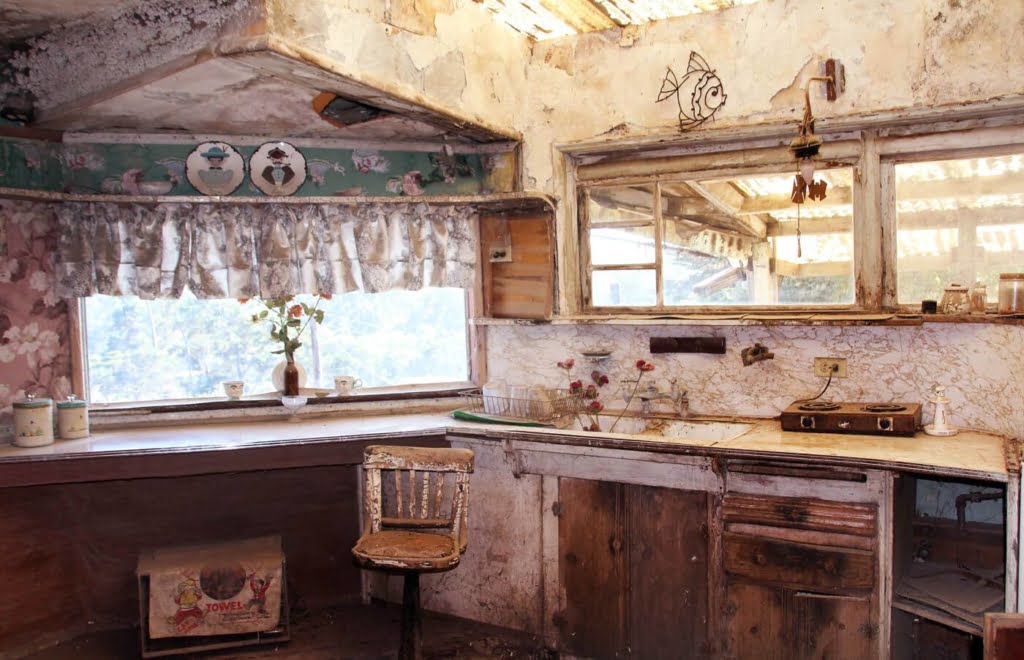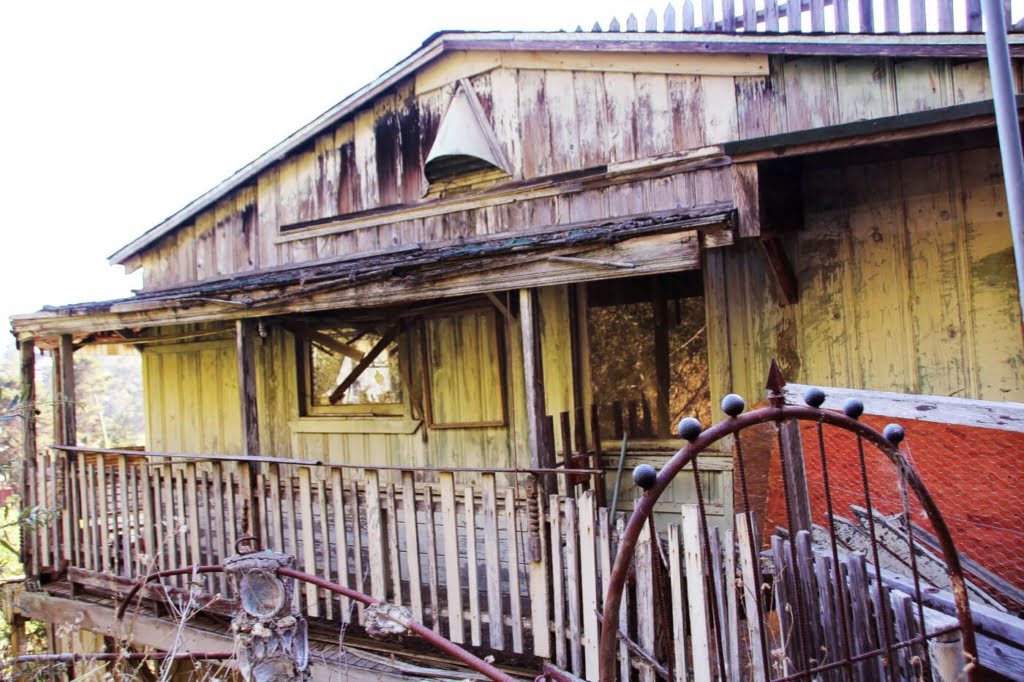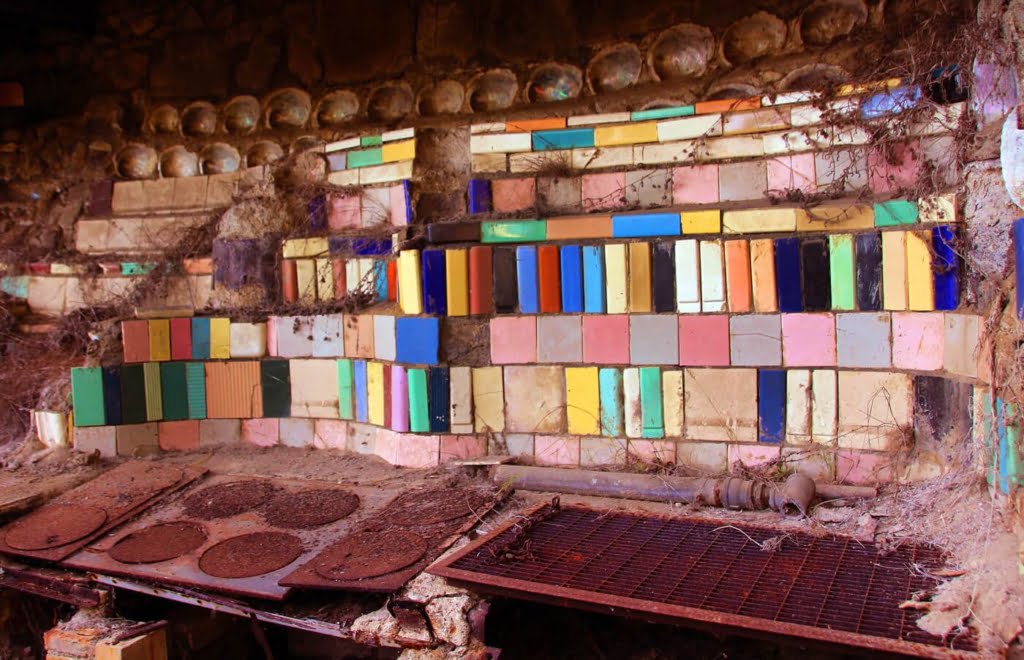 He had "his" and "her" pictures with toilet seats as the frame: