Hello everyone! This is a friendly reminder that any of these fun places we may visit, we are a guest at. Please treat both businesses and trails with the utmost respect. We here at Hidden California follow the 'Leave no Trace' mantra, meaning whatever you bring with you comes back with you. If you see trash on a trail, please do your part to help remove it. Remember, we are not picking up trash from another person but instead cleaning up for Mother Nature. Happy adventures!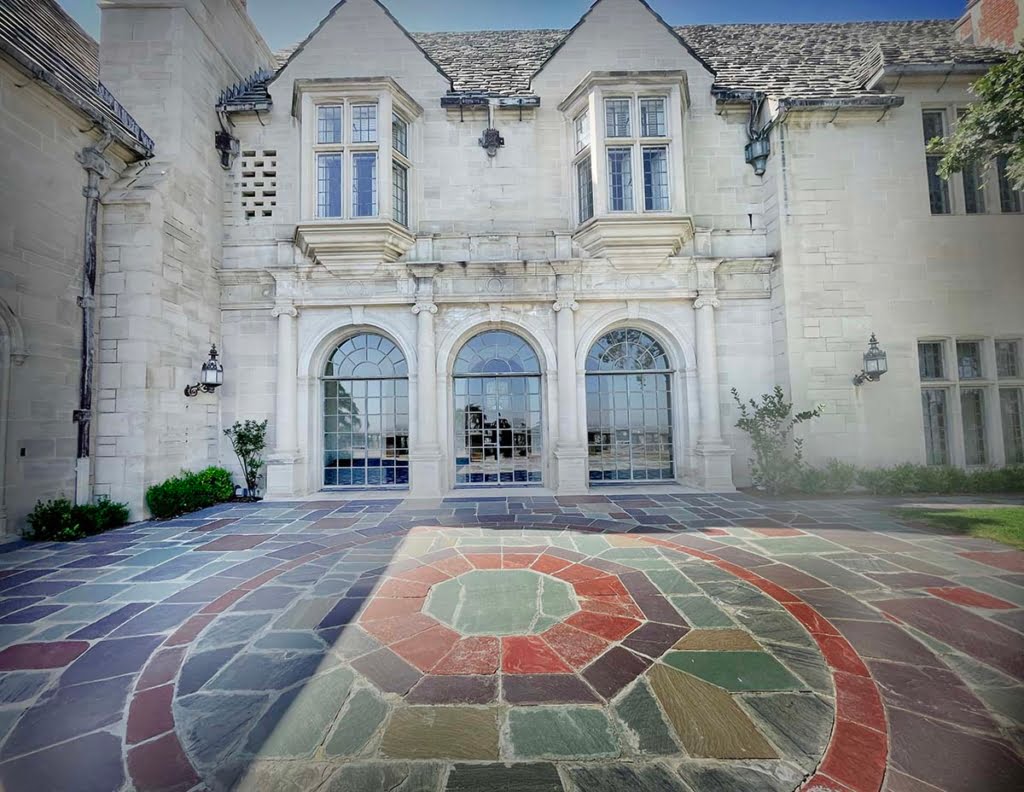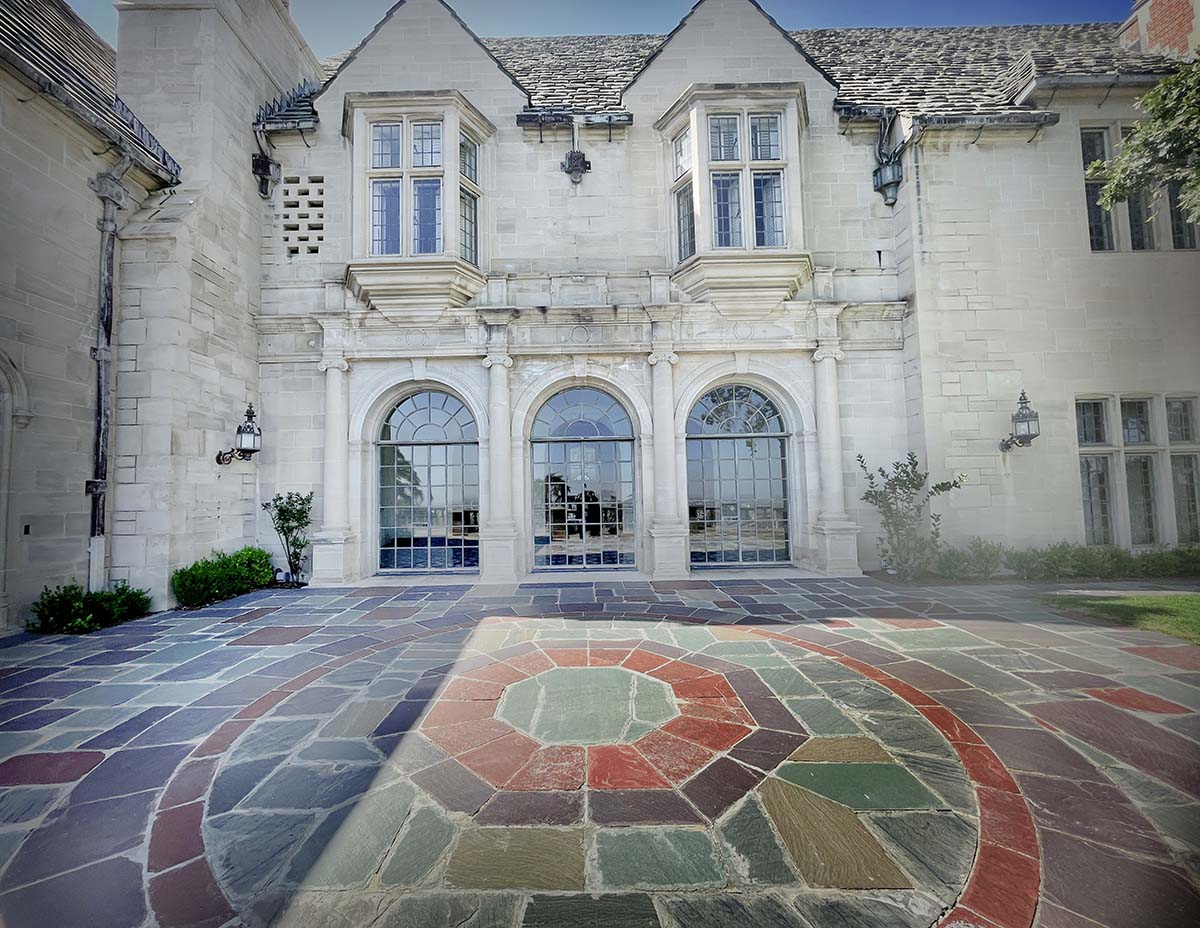 905 Loma Vista Dr.
Beverly Hills, CA 90210
34.0924696251, -118.400837116
(310) 285-6830
Dog-Friendly: No    Kid-Friendly: Yes
Website   Admission: Free, but you must make a reservation online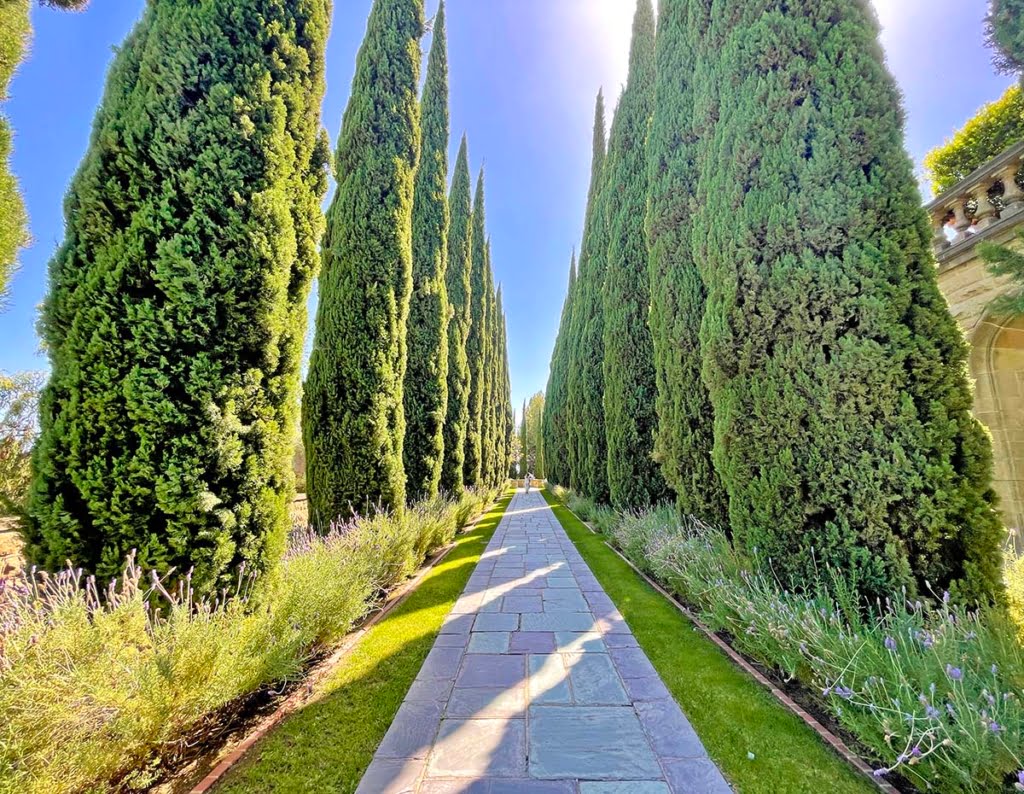 About the Greystone Mansion
The Greystone Mansion, located in Los Angeles,  is dubbed "the most familiar house you've never visited" due to the fact that it has been used in more famous movies than almost any other home! The history of this mansion didn't begin as a movie set though.
It began in 1928 as a gift from oil tycoon Edward L. Doheny to his son, Edward "Ned" Doheny, Jr., and his family.
Six months after Ned and his family moved into the home, Ned died in a guest bedroom in a murder-suicide with his secretary, Hugh Plunkett. There is much debate as to what went down that night.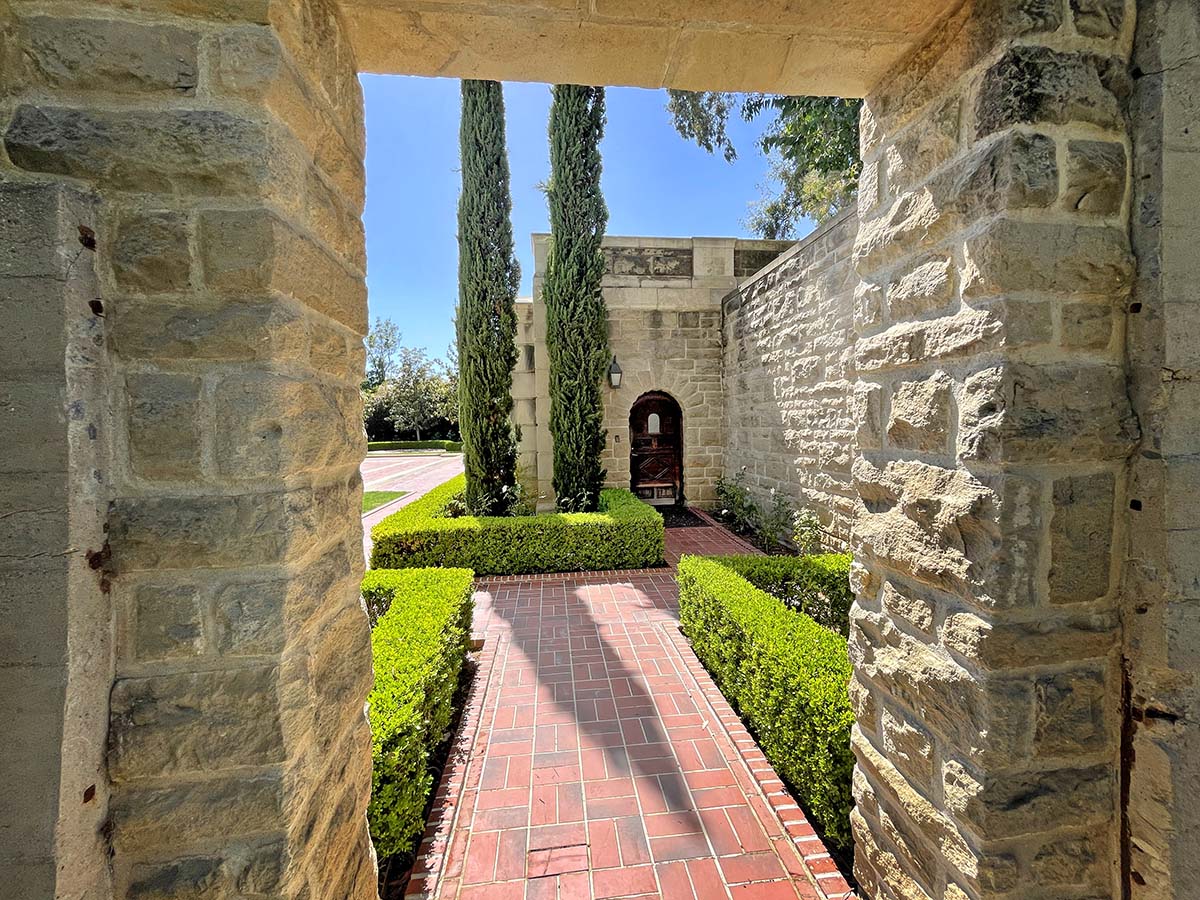 The official story indicated Plunkett murdered Doheny either because of a "nervous disorder" or inflamed with anger over not receiving a raise. Others point out that Doheny's gun was the murder weapon and that Doheny was not buried in Los Angeles' Calvary Cemetery, a Catholic cemetery, with the rest of his family, indicating that he had committed suicide.
Both men are buried at Forest Lawn Memorial Park, Glendale, within a few hundred yards of each other. Both were involved in the trial of Doheny's father in the Teapot Dome scandal. The 2007 film There Will Be Blood, was loosely based on the life of Edward Doheny.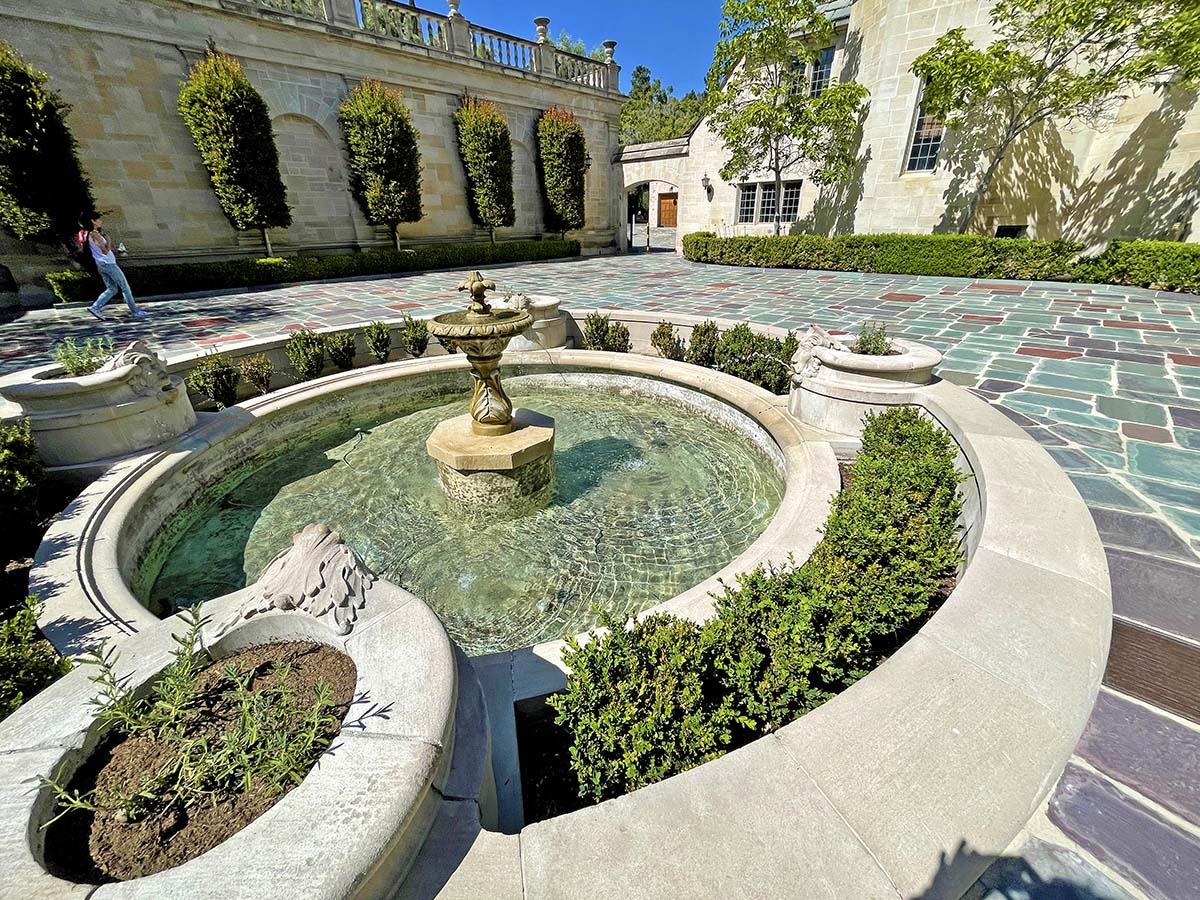 Ned's widow eventually remarried and lived in the house until 1955.  She then sold the property to Paul Trousdale who turned it into the Trousdale Estates and sold the mansion to Chicago industrialist Henry Crown, who rented the estate to film studios.
Crown had aspirations to demolish the home and subdivide the property but Beverly Hills stopped the demolition by purchasing the home in 1965. In 1971 the property was officially a city park and added to the National Register of Historic Places.
The city leased the mansion to the American Film Institute, from 1965 to 1982 for $1 per year, hoping to get repair and upkeep work from the institute. The Greystone Mansion is considered a Tudor Revival and has 55 rooms, is 46,000 sq ft. and cost over $4 million (equivalent to nearly $60 million today) to build.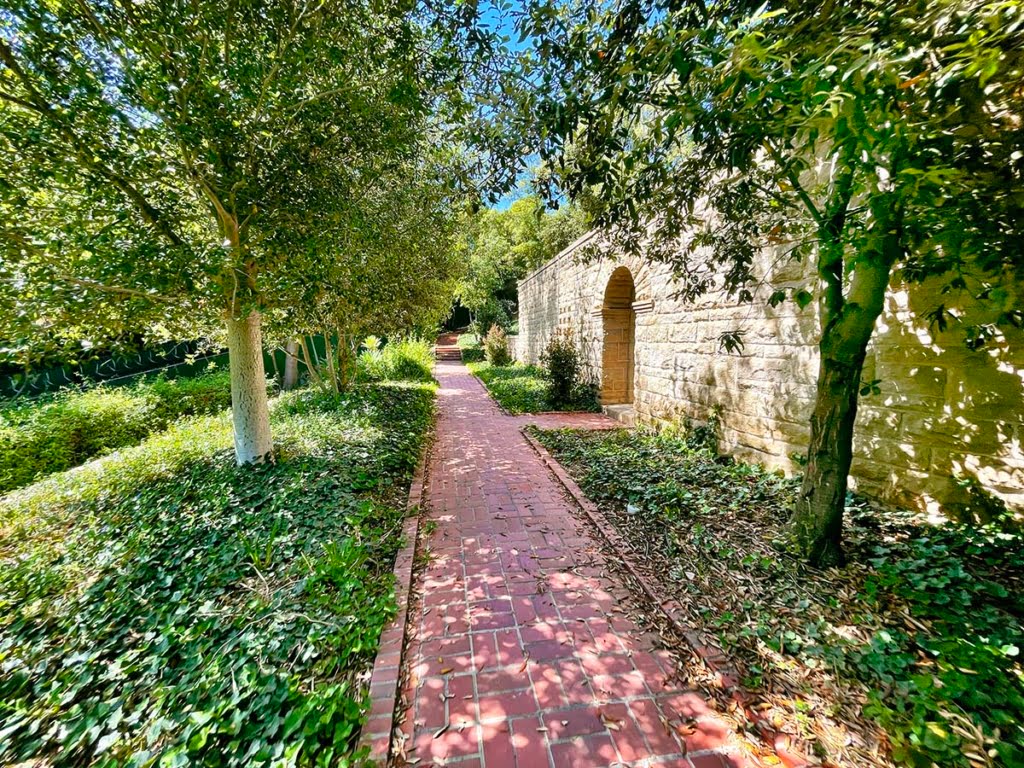 Today, the mansion is now a public park and often used for filming and special events.  There are a handful of productions that contribute to the upkeep and renovation of the mansion.
Here is a small list of some of the more notable movies that stood out to me that have been filmed here, but the entire list can be viewed here:
Teenage Mutant Ninja Turtles, Star Trek, The Muppets, The Social Network, There Will Be Blood, Charlie's Angels Full Throttle, Auston Powers: Goldmember, X-Men, Stigmata, High School High, Death Becomes Her, The Bodyguard, The Big Lebowski, Batman & Robin,  Flowers in the Attic, Ghostbusters, The Witches of Eastwick and SO much more.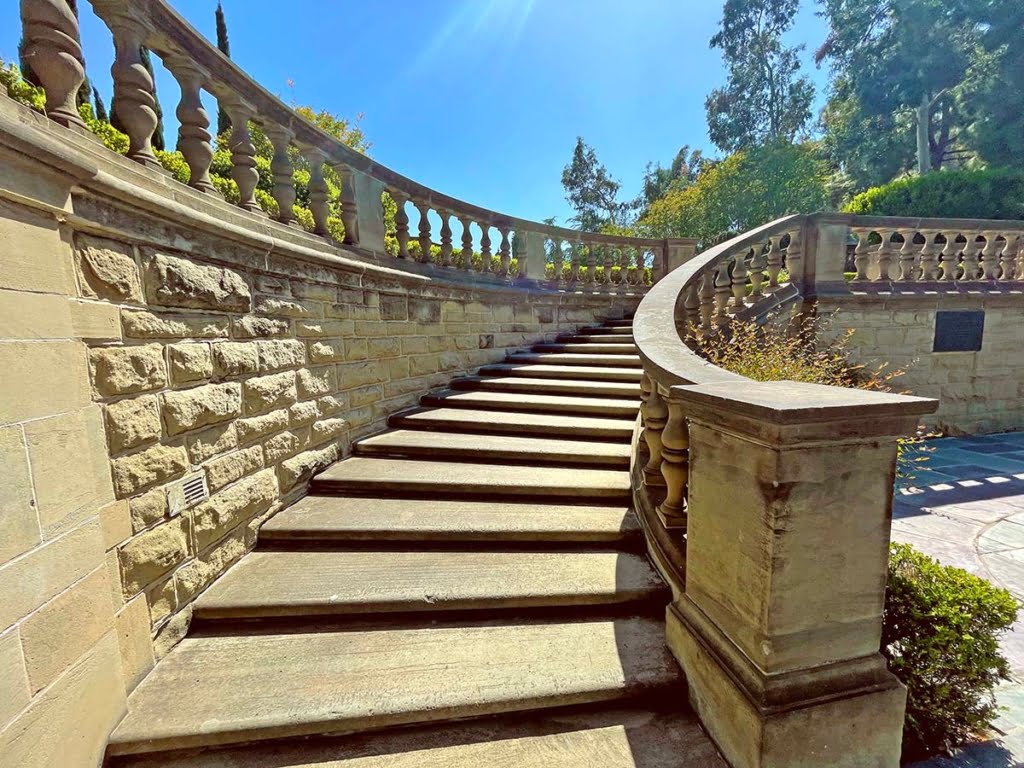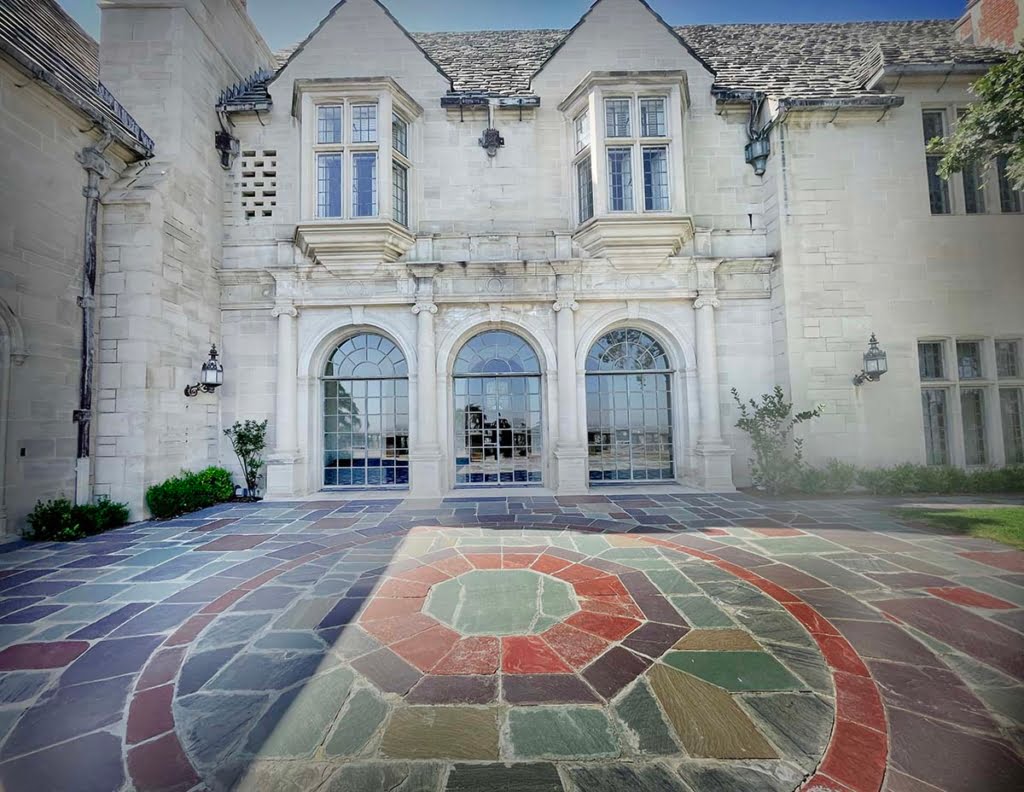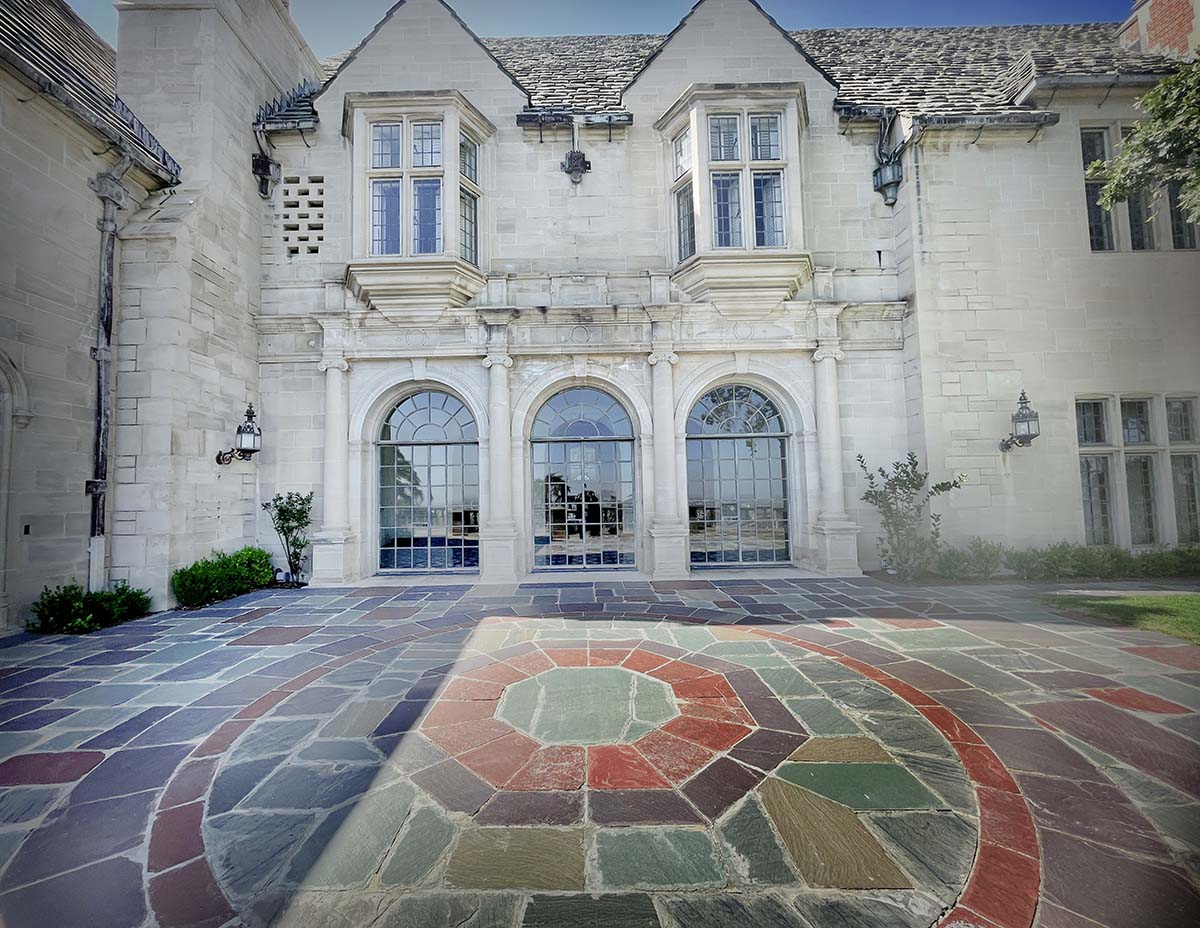 They were filming something the day we visited so we weren't allowed inside.  But I did get some shots through a window!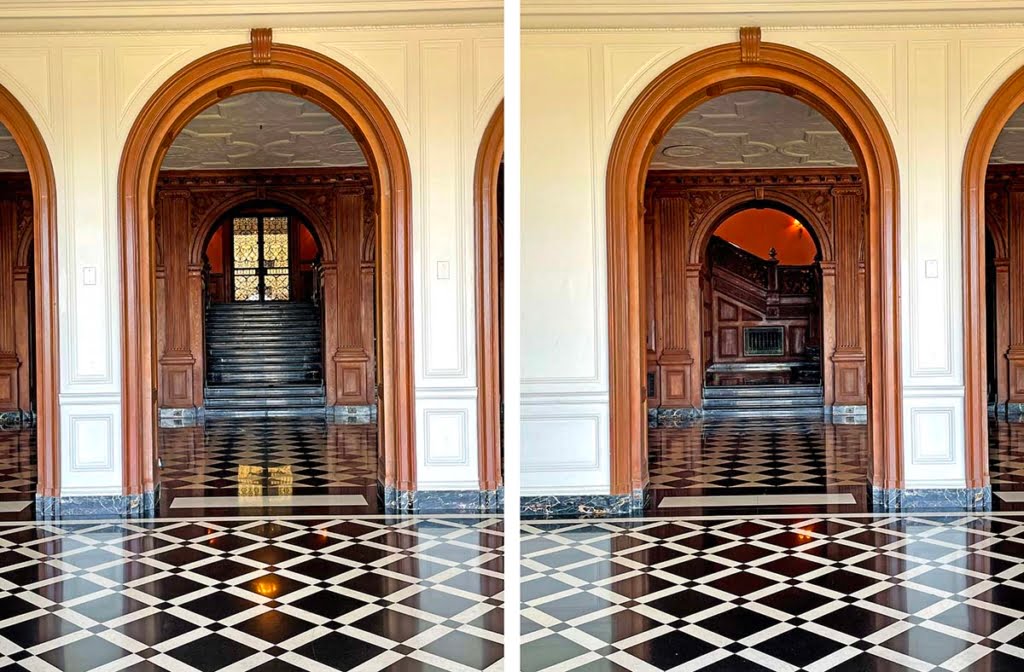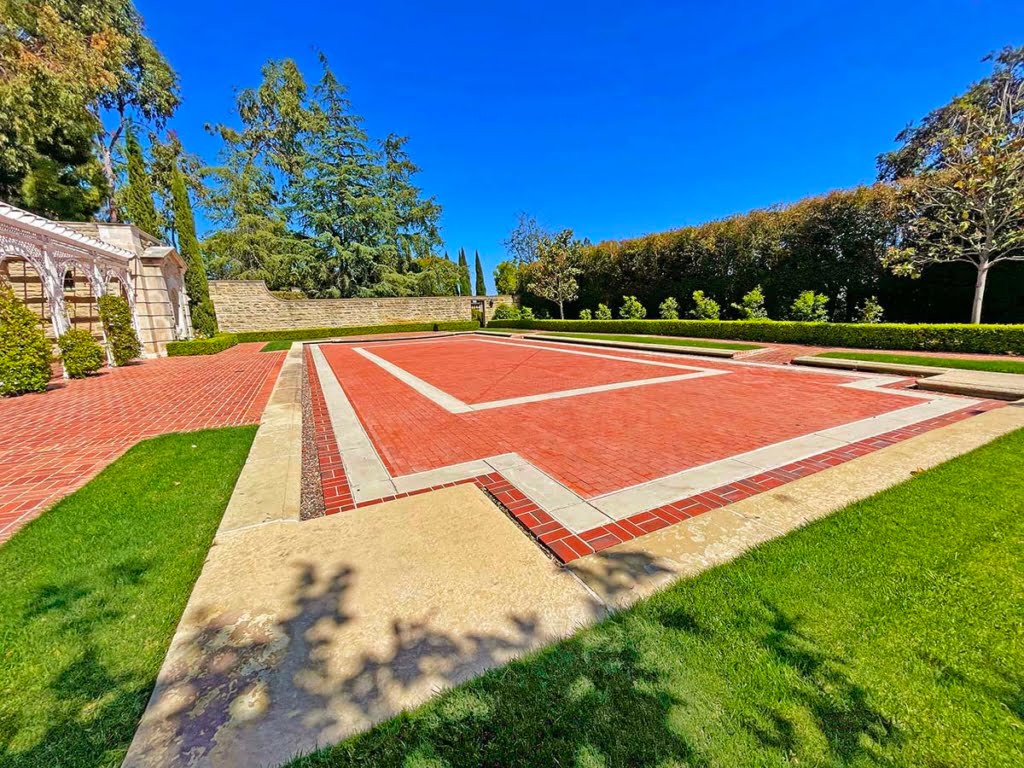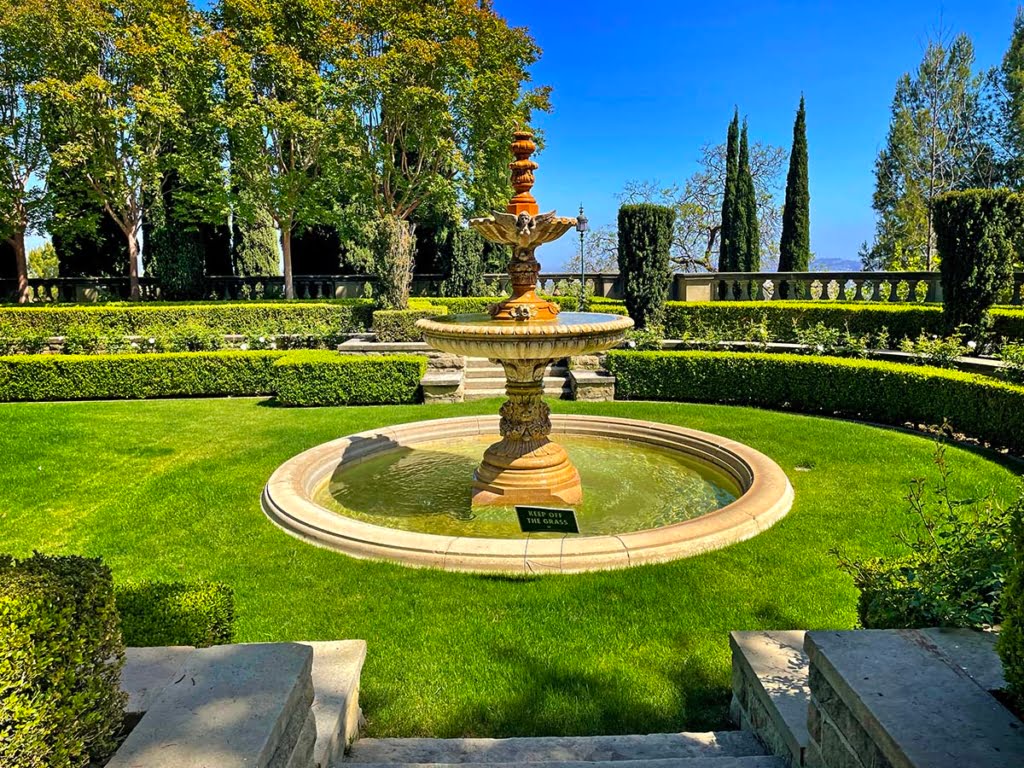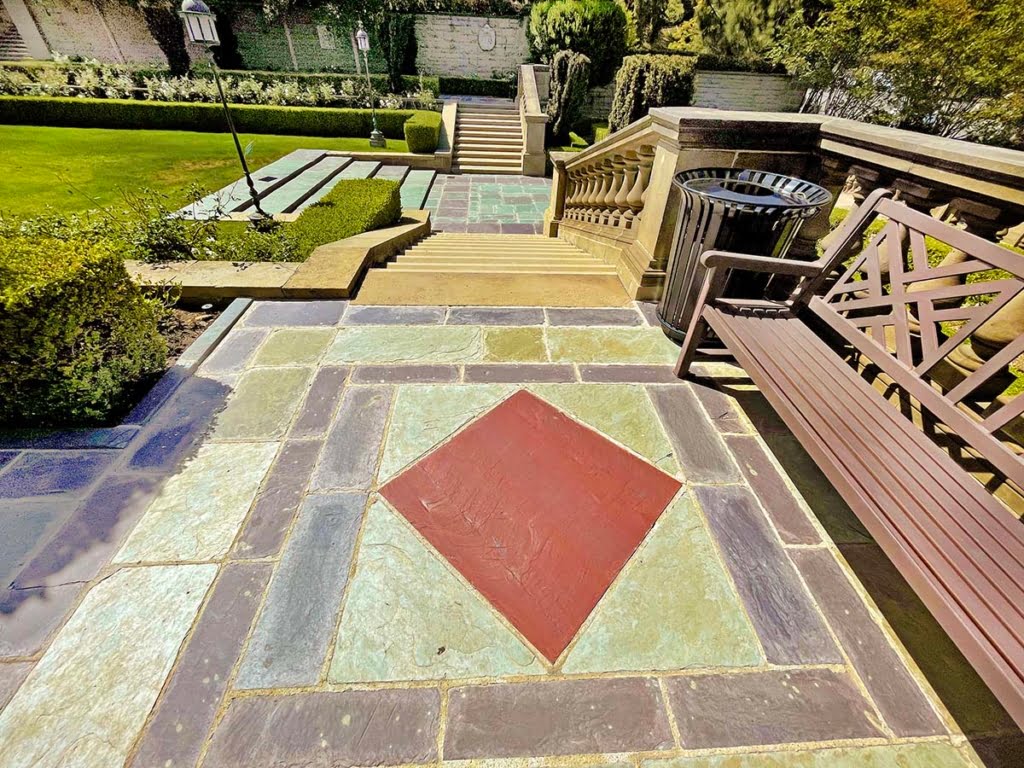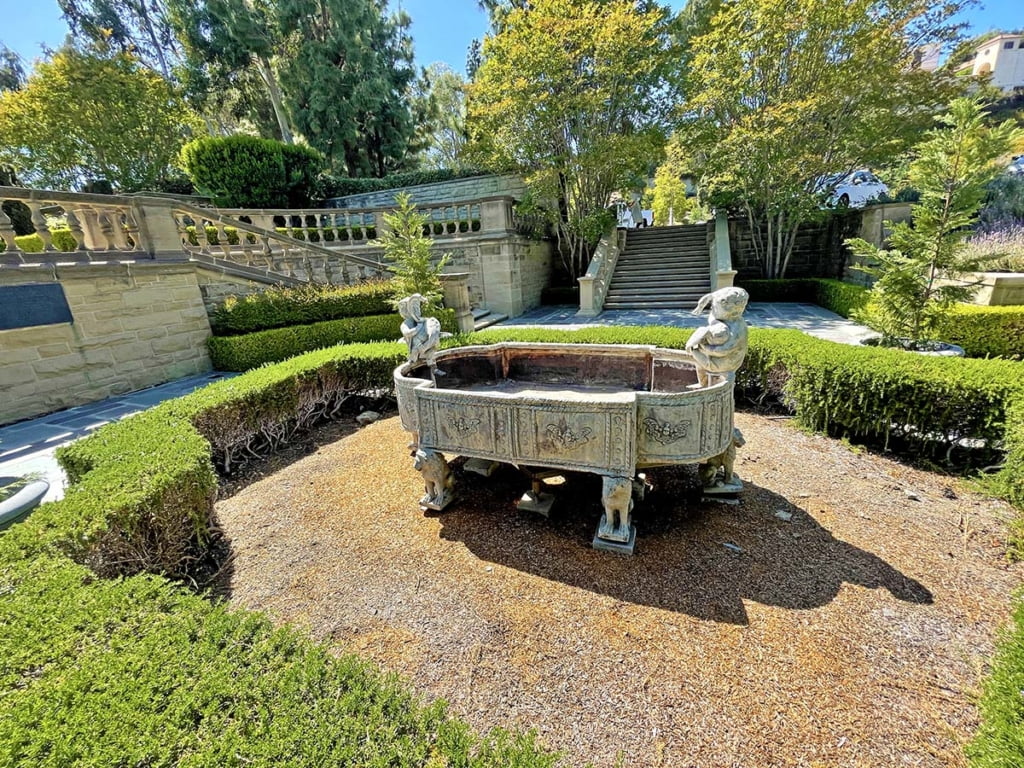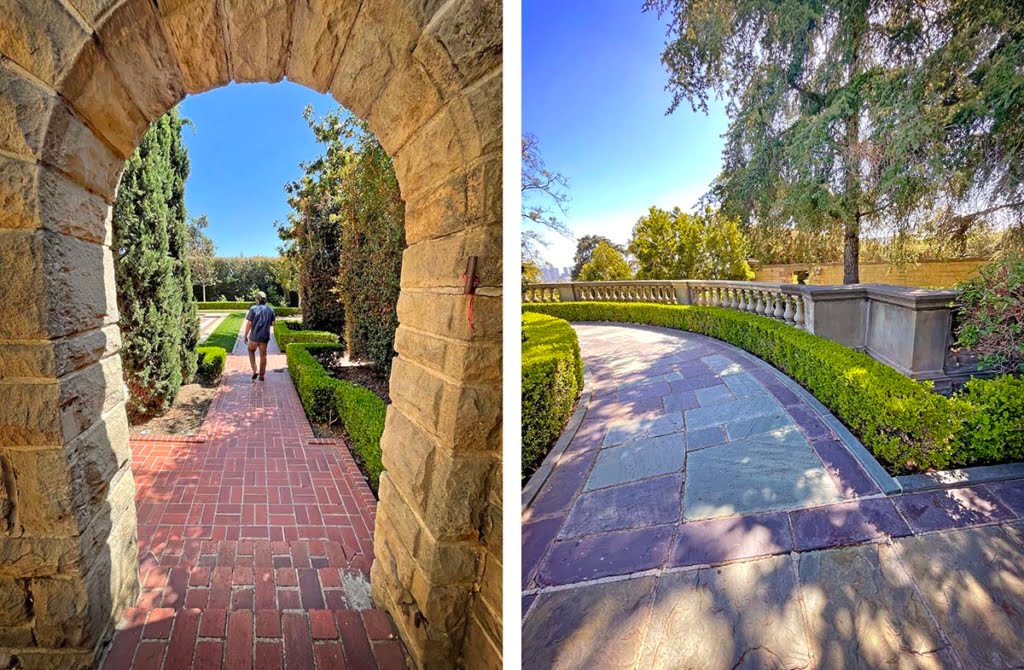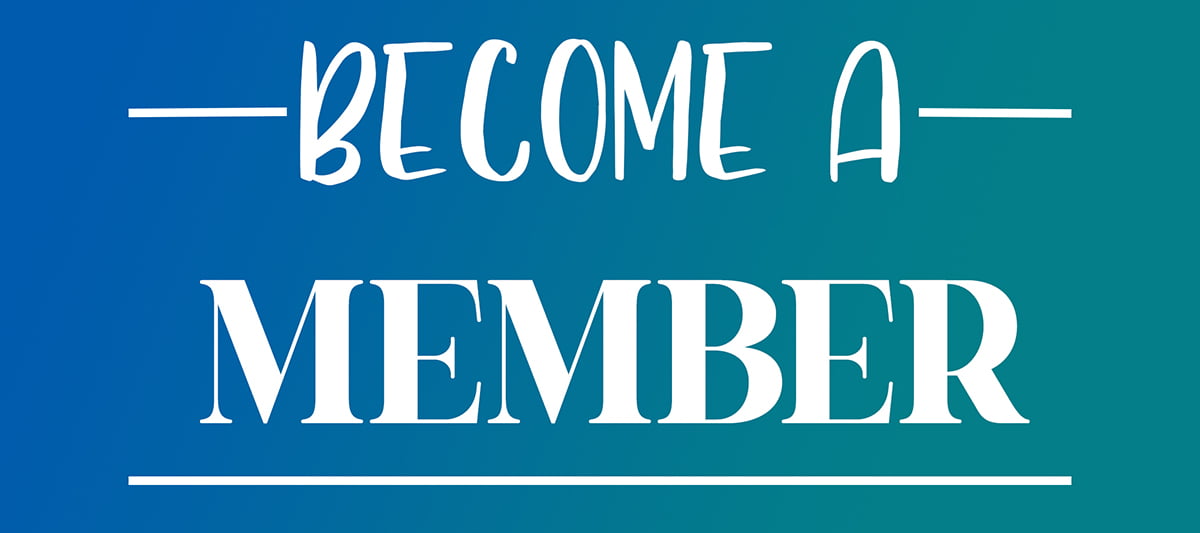 They have AMAZING views of L.A. here: