Hello everyone! This is a friendly reminder that any of these fun places we may visit, we are a guest at. Please treat both businesses and trails with the utmost respect. We here at Hidden California follow the 'Leave no Trace' mantra, meaning whatever you bring with you comes back with you. If you see trash on a trail, please do your part to help remove it. Remember, we are not picking up trash from another person but instead cleaning up for Mother Nature. Happy adventures!
From their website: Travel the Highway West to Flying Flags RV Resort & Campground where you can unwind in unique accommodations such as vintage trailer and airstream rentals, and cottages, luxury tents or your own RV or camping tent. Enjoy California's breathtaking central coast with a variety of on-site amenities including a swimming pool, resort playground and complimentary Wi-Fi.
Flying Flags also allows guests to easily access many of the area's most popular attractions and destinations. Wine tasting at a local winery, the charming town of Solvang and the serene surroundings of Lake Cachuma and Los Padres National Forest are just a few of the points of interest situated just moments away from our resort.
If you are looking for a memorable vacation experience in California's wine country, look no further than Flying Flags!
Personal Experience: We're big on road trips over here at Hidden California and try to take them as often as possible!  Nothing beats seeking out new, beautiful territory for the first time.  It's a rush unlike any other.
Camping is usually the way we go, but sometimes when you've been roughing it for too many days, you begin longing to go home to fulfill your comfort needs.  For others, maybe they don't enjoy camping at all, or perhaps their friend or significant other does but they prefer staying in hotels.  After learning about glamping, I'm telling you, this is the middle ground for so many different needs!
We arrived in the middle of the night, tired and not quite sure what to expect.  I can assure you that this exceeded all of our expectations.  This is truly a perfect blend of camping and hoteling for those who are willing to meet in the middle.  We stayed in what is called a Safari Tent, but there are plenty of other options ranging from camping, RV'ing and even further upscale accommodations still keeping a rustic, cabin vibe.
Nothing beats falling asleep in a tent with your traditional nature sounds in the background whilst in the comfort of a high-quality bed.  We woke up fresh and were able to check emails and could even watch television from the comfort of our bed if we so desired. Definitely something everyone should experience at least once!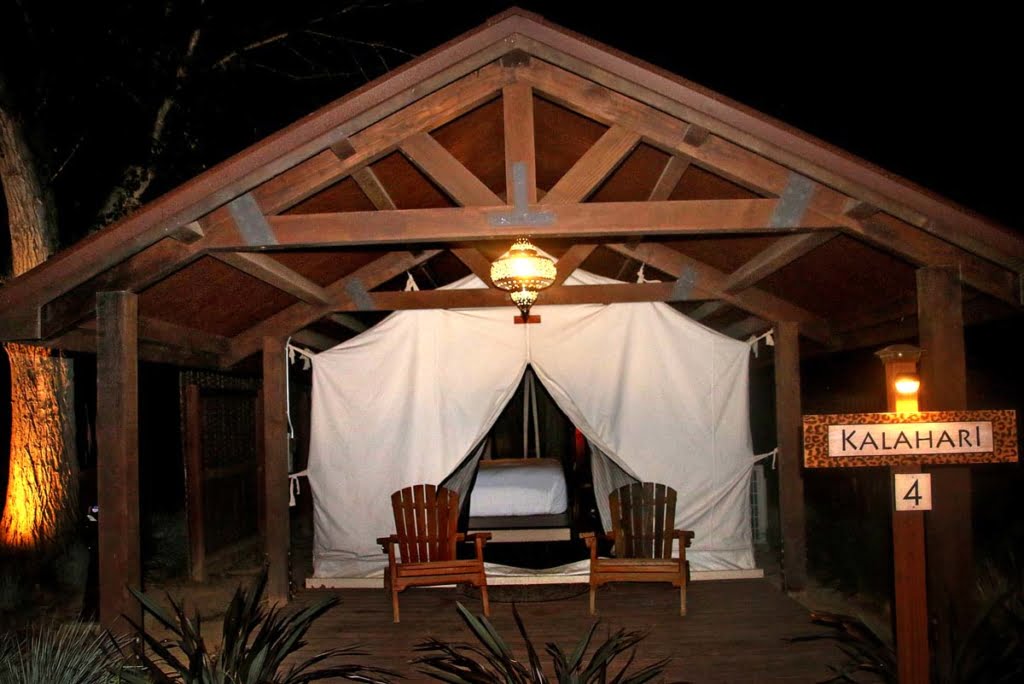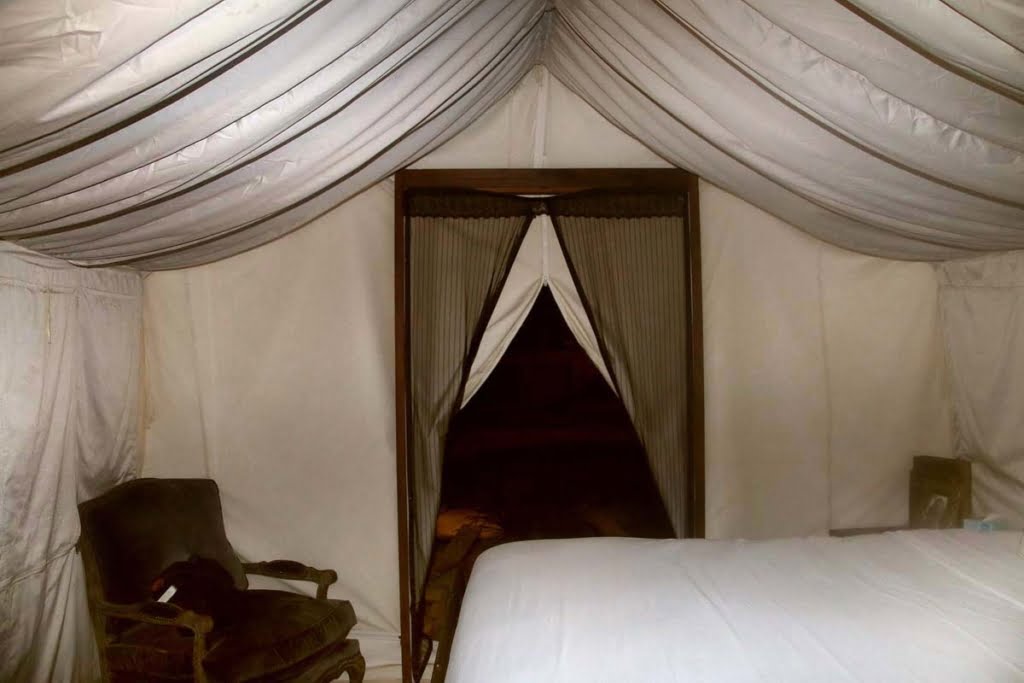 Our room came with two bunk beds and a king bed: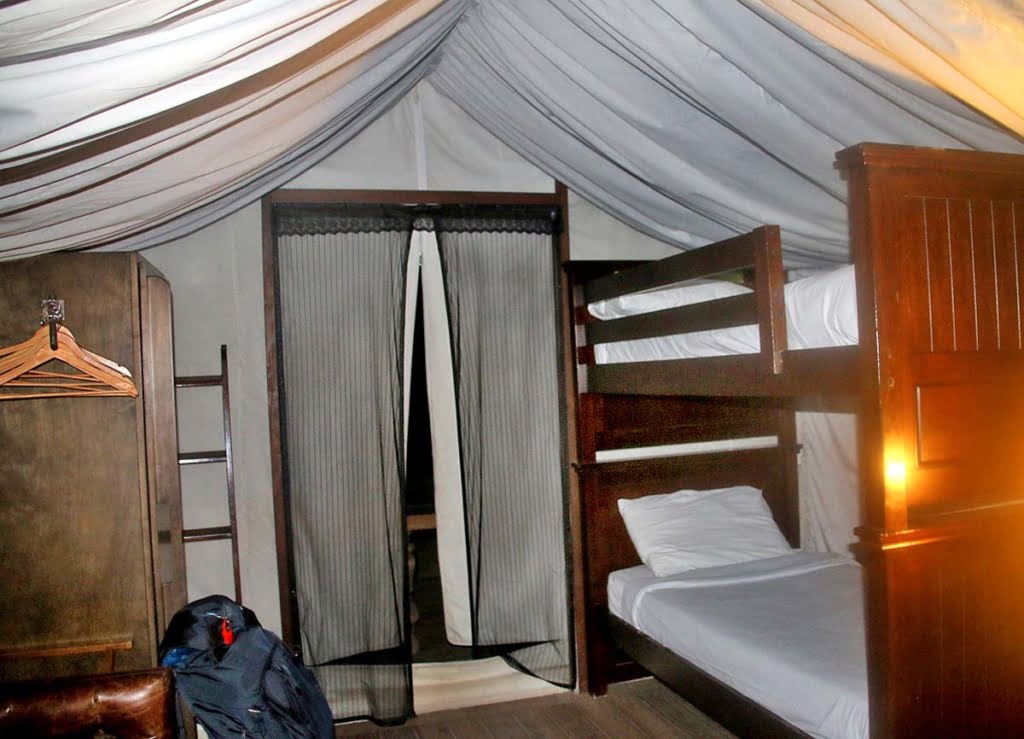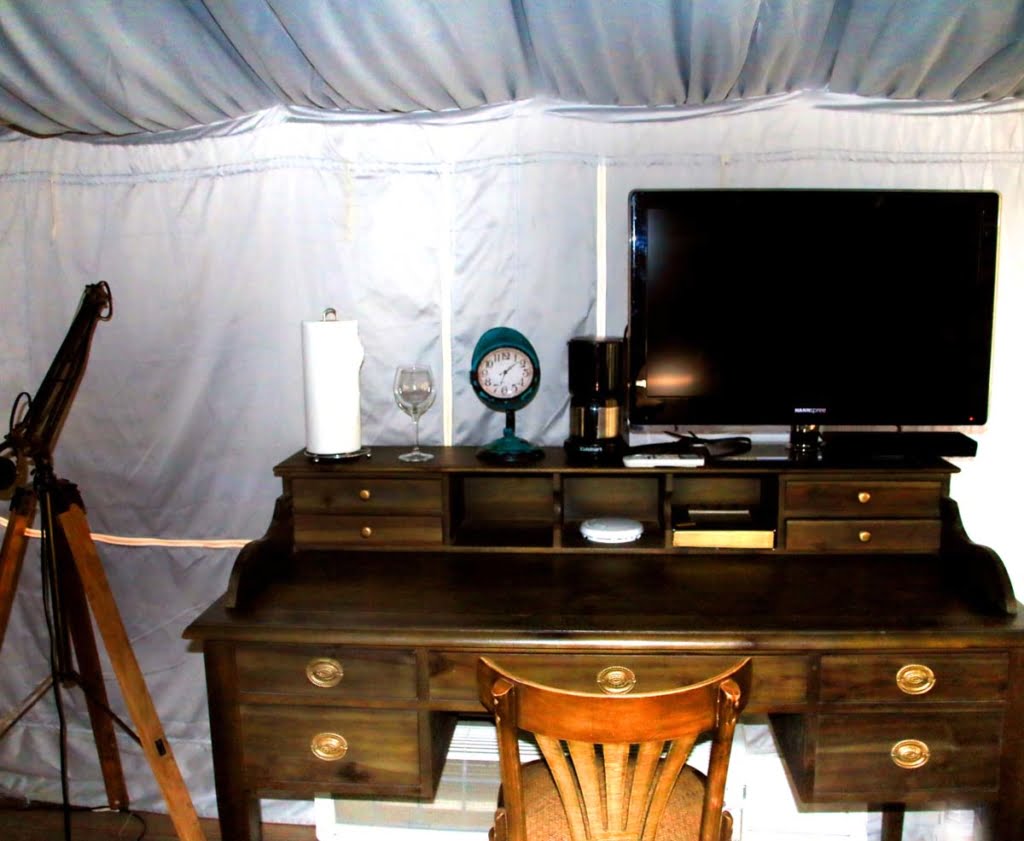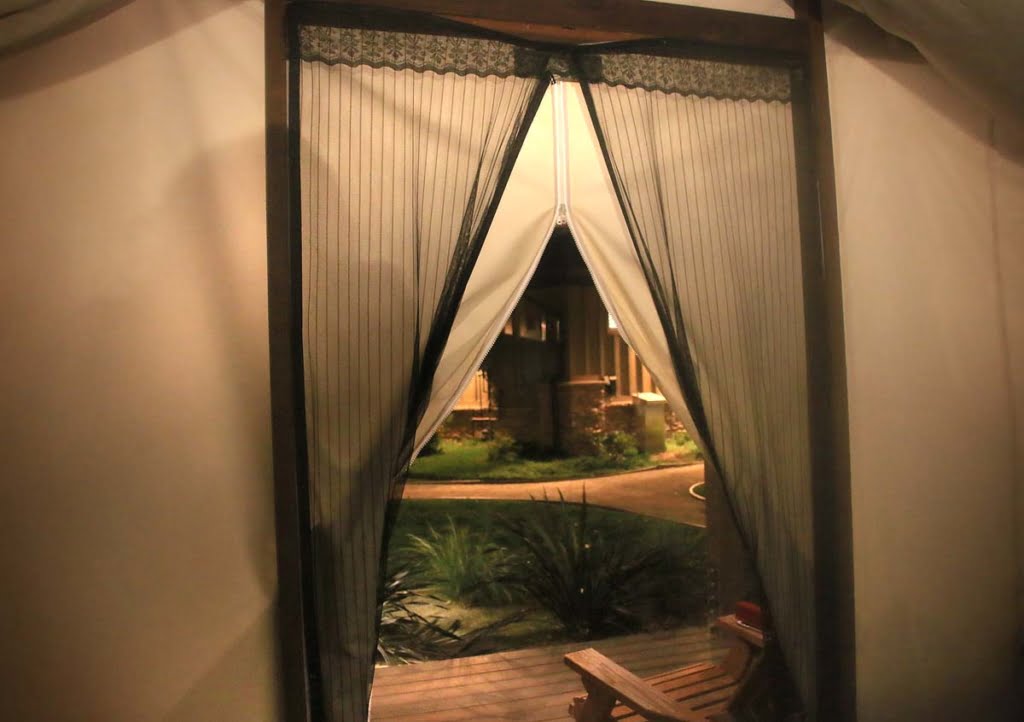 The outdoor kitchen is super impressive and the few is not too shabby!  Keep in mind we visited during one of the hottest months of the year, so usually the fields are lush and green: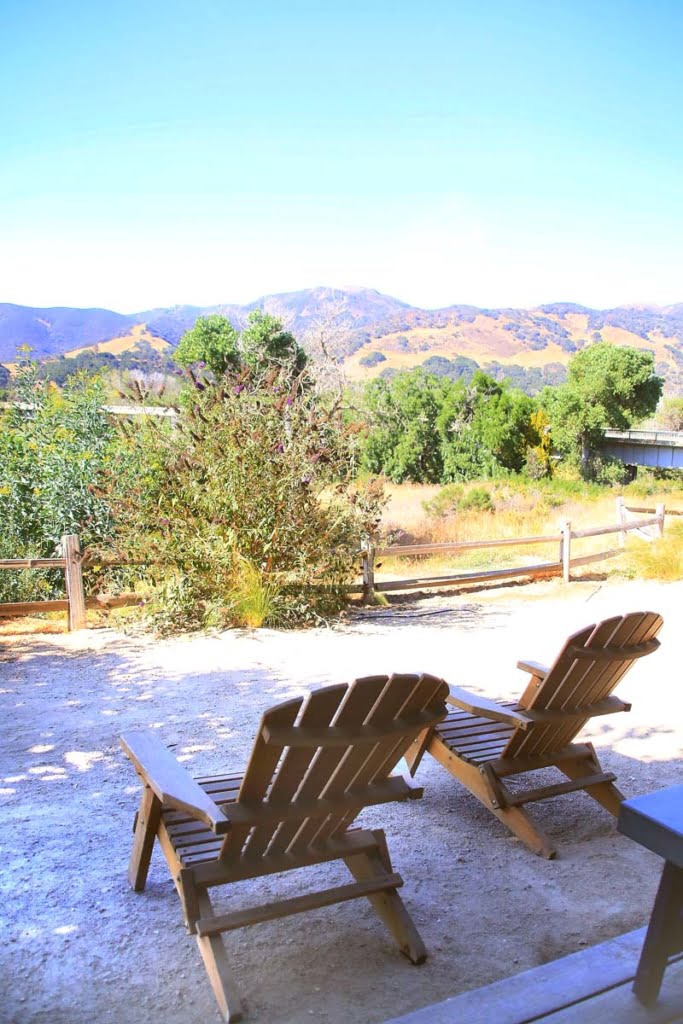 Some daytime shots of our tent: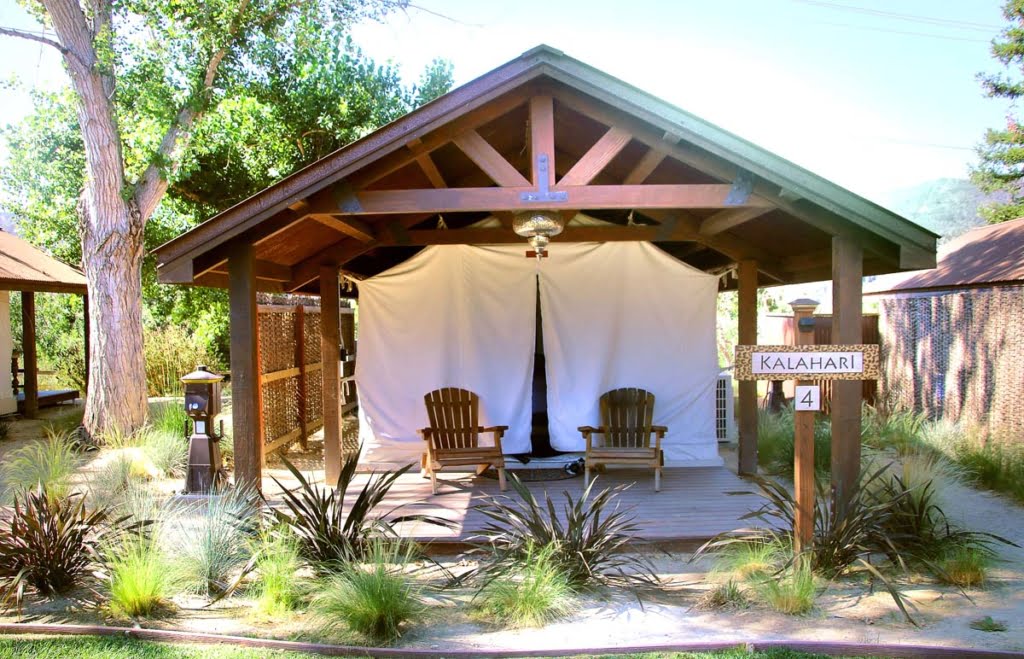 Here are some of our favorite places to visit in Santa Barbara while you're out here: