Hello everyone! This is a friendly reminder that any of these fun places we may visit, we are a guest at. Please treat both businesses and trails with the utmost respect. We here at Hidden California follow the 'Leave no Trace' mantra, meaning whatever you bring with you comes back with you. If you see trash on a trail, please do your part to help remove it. Remember, we are not picking up trash from another person but instead cleaning up for Mother Nature. Happy adventures!
Lake Shrine Temple 17190 Sunset Blvd.
Pacific Palisades, CA 90272
34.042773, -118.552630
(310) 454-4114
Walk: 1 mile loop   Level: Easy
Dog-Friendly: No    Kid-Friendly: Yes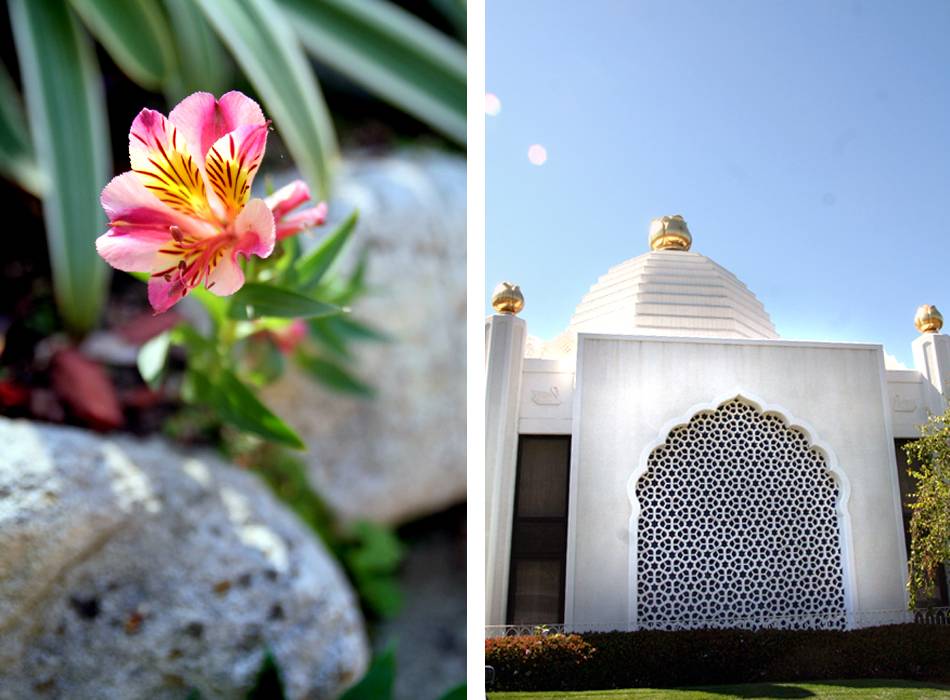 About Lake Shrine
Lake Shrine is the private property of Self-Realization Fellowship, maintained as a sanctuary and opened to the public as a courtesy for all to enjoy. It is recognized as an international sacred site by many religious leaders, disciples and students.
Lake Shrine was founded by Paramahansa Yogananda as a place for meditation, prayer, and individual worship. The outdoor pathways and meditation benches provide a quiet environment for personal reflection and the indoor sanctuaries are for silent meditation and prayer.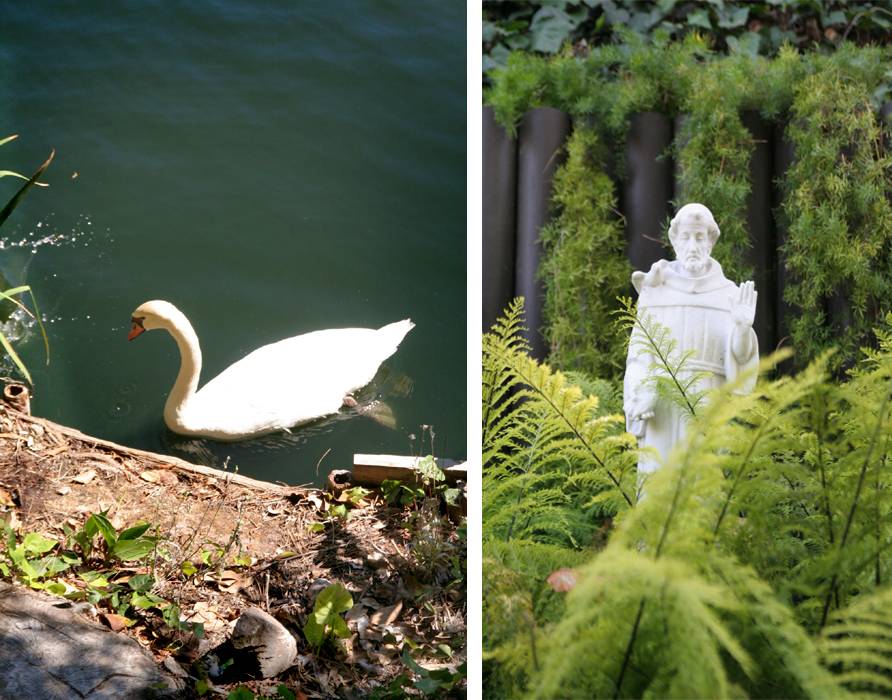 There is also a temple with calendared public events, a retreat, and an ashram residence for men of the Self-Realization Fellowship monastic order.
We have friendly volunteers serving throughout the site who can answer questions and provide information. We also provide gate/parking attendants and uniformed security. We ask that you comply with any requests they may have.
Gardens open: Tuesday – Saturday 9:00 am – 4:30 pm // Sunday 12:00 pm – 4:30 pm.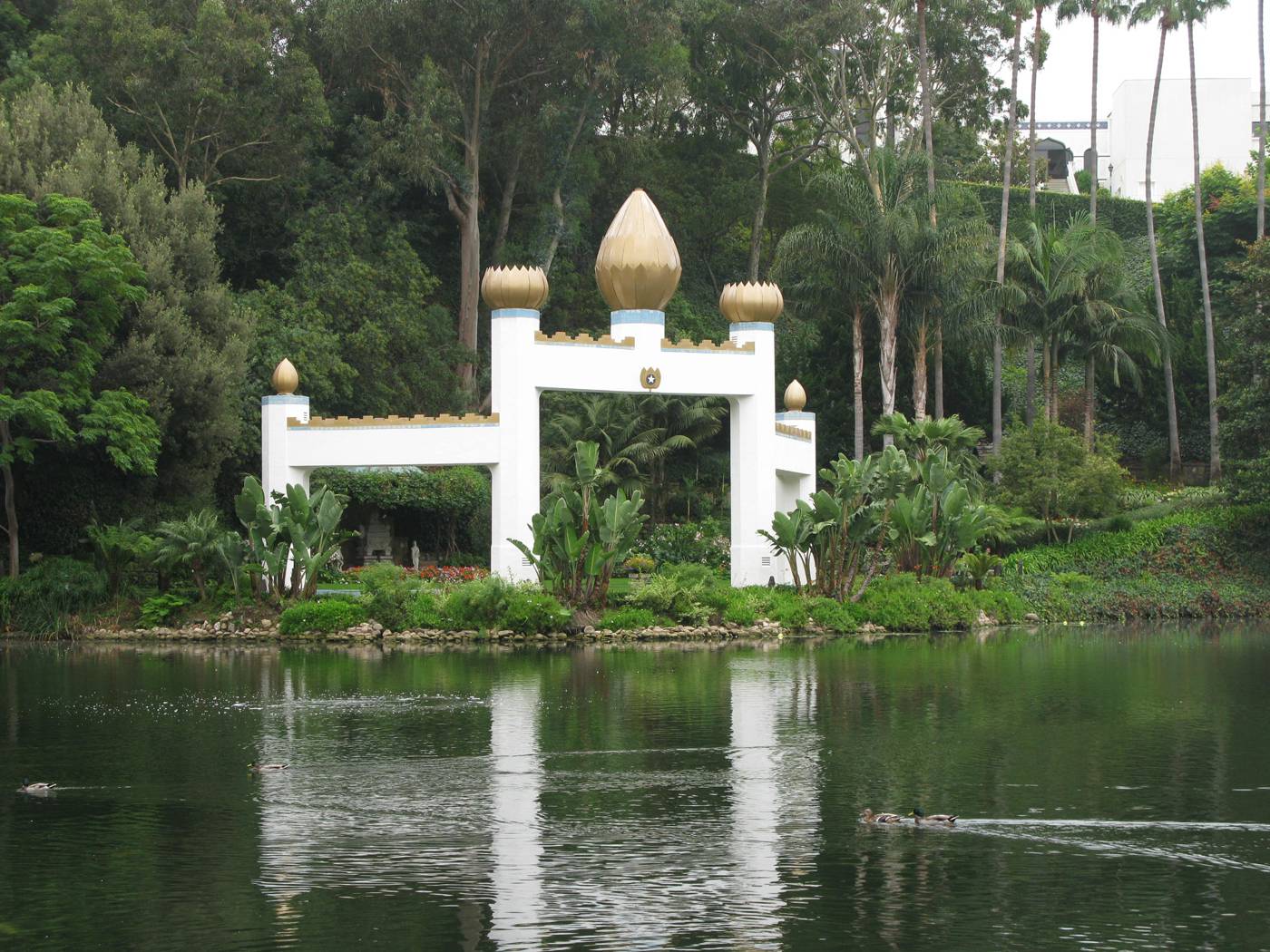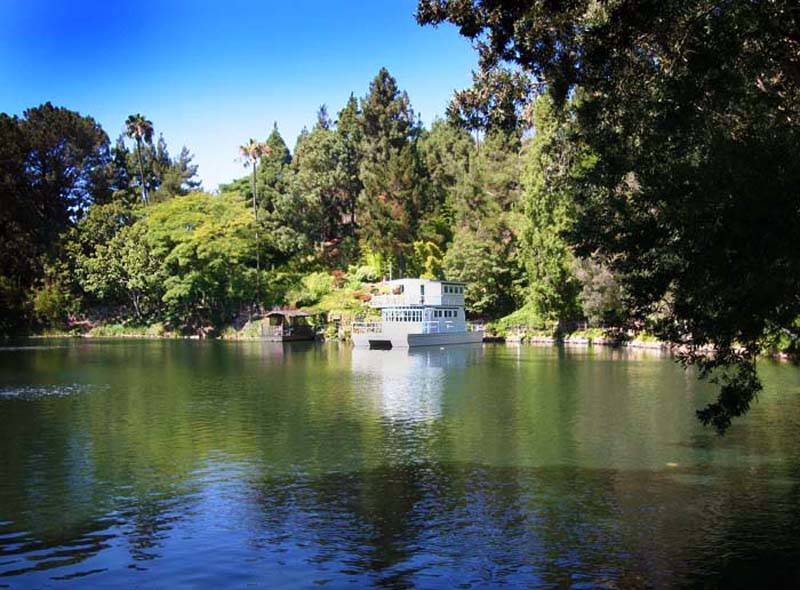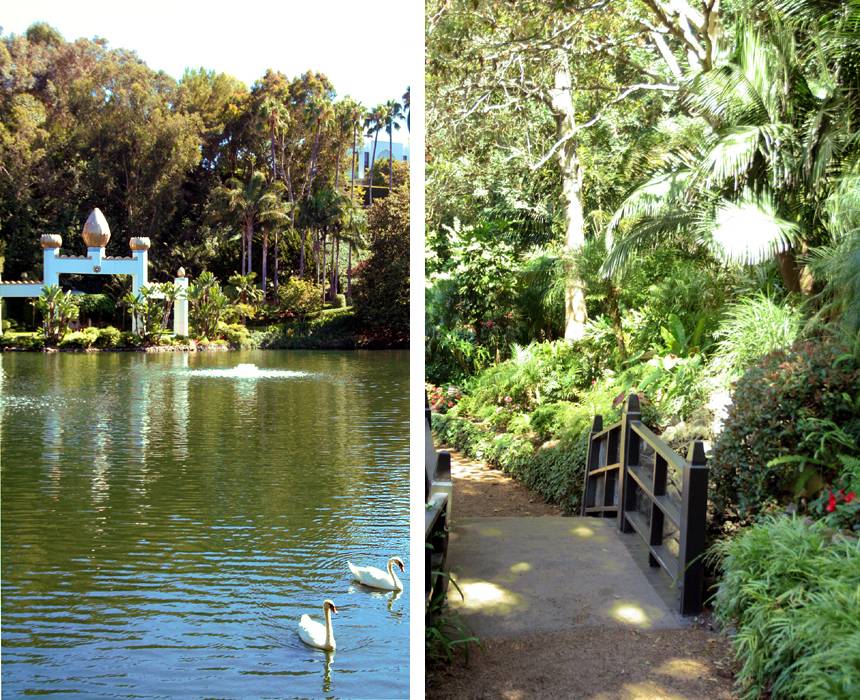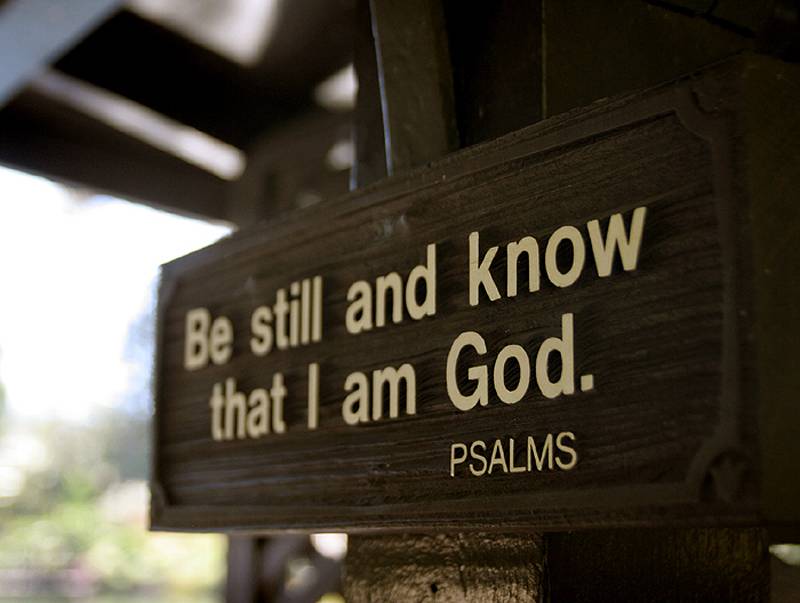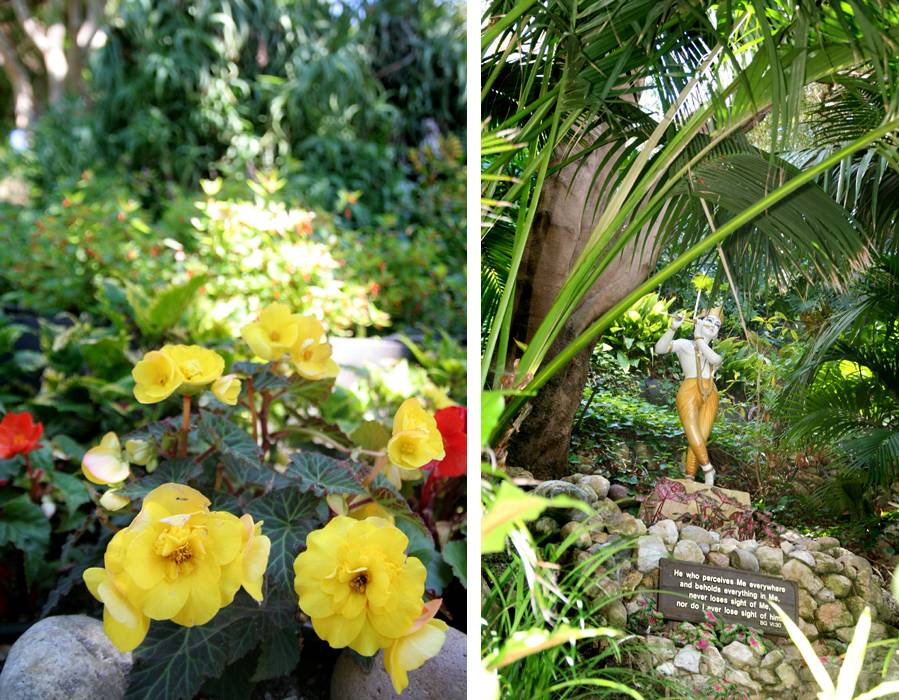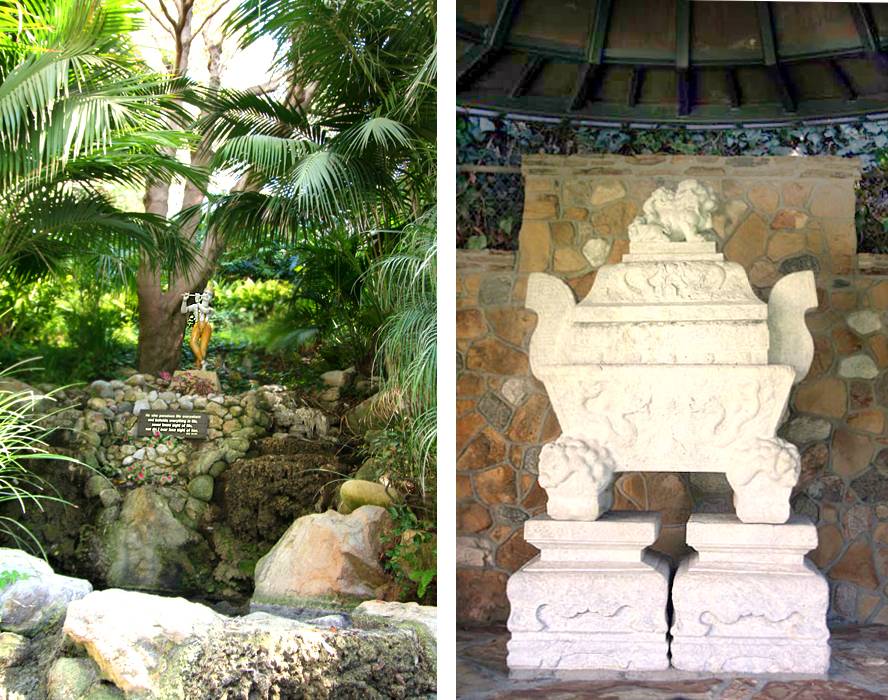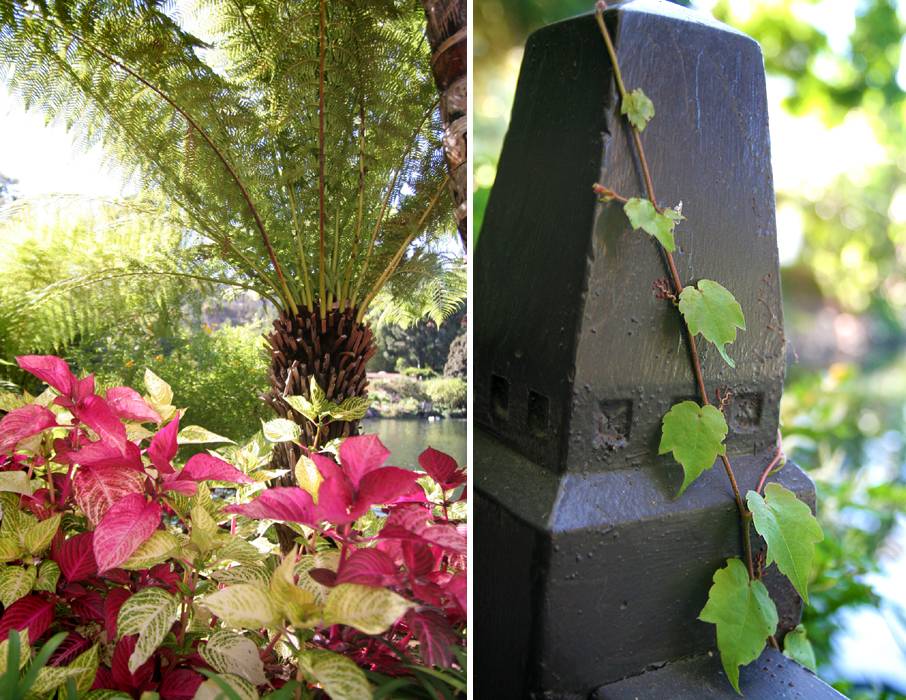 Their beautiful gift shop: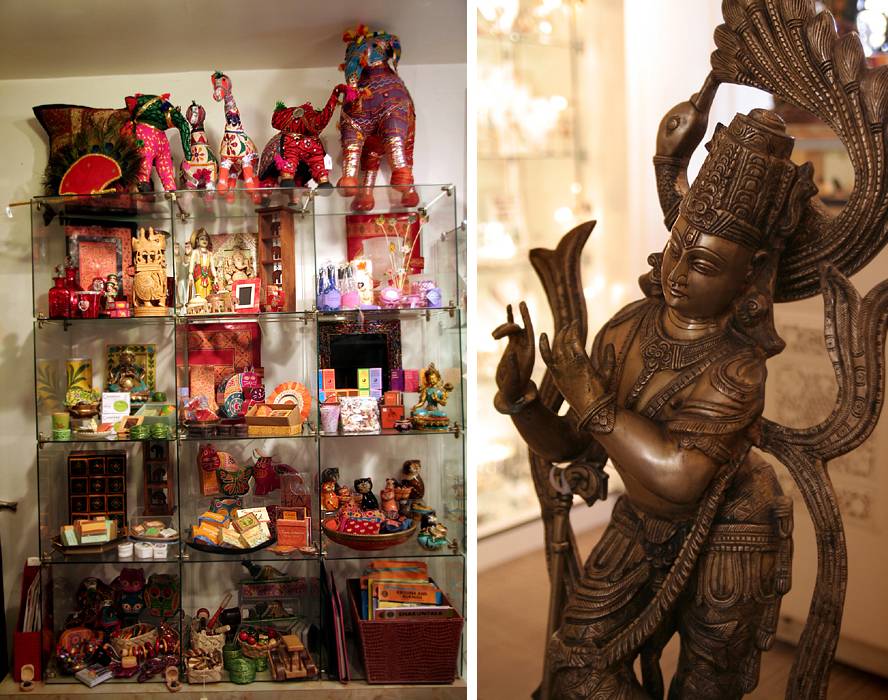 Check out our other site too!
[/vc_column][/vc_row]