Hello everyone! This is a friendly reminder that any of these fun places we may visit, we are a guest at. Please treat both businesses and trails with the utmost respect. We here at Hidden California follow the 'Leave no Trace' mantra, meaning whatever you bring with you comes back with you. If you see trash on a trail, please do your part to help remove it. Remember, we are not picking up trash from another person but instead cleaning up for Mother Nature. Happy adventures!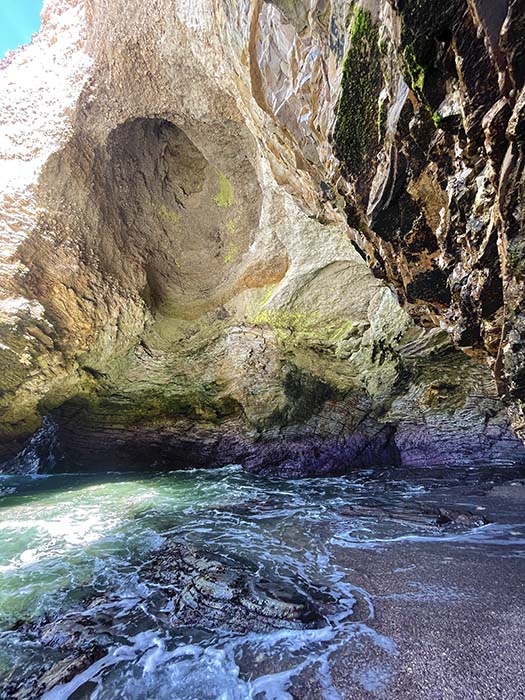 Pecho Valley Road, Montaña de Oro State Park, Los Osos, CA 93402
805-528-8758
35.257964, -120.887483
Dog-Friendly: No  Kid-Friendly: Yes
Hike: 6.5 miles total with many different trails    Level: Easy-Moderately Strenuous depending on which trails you take
Make sure to check out our article on the Hidden Gems in San Luis Obispo for the ultimate day trip!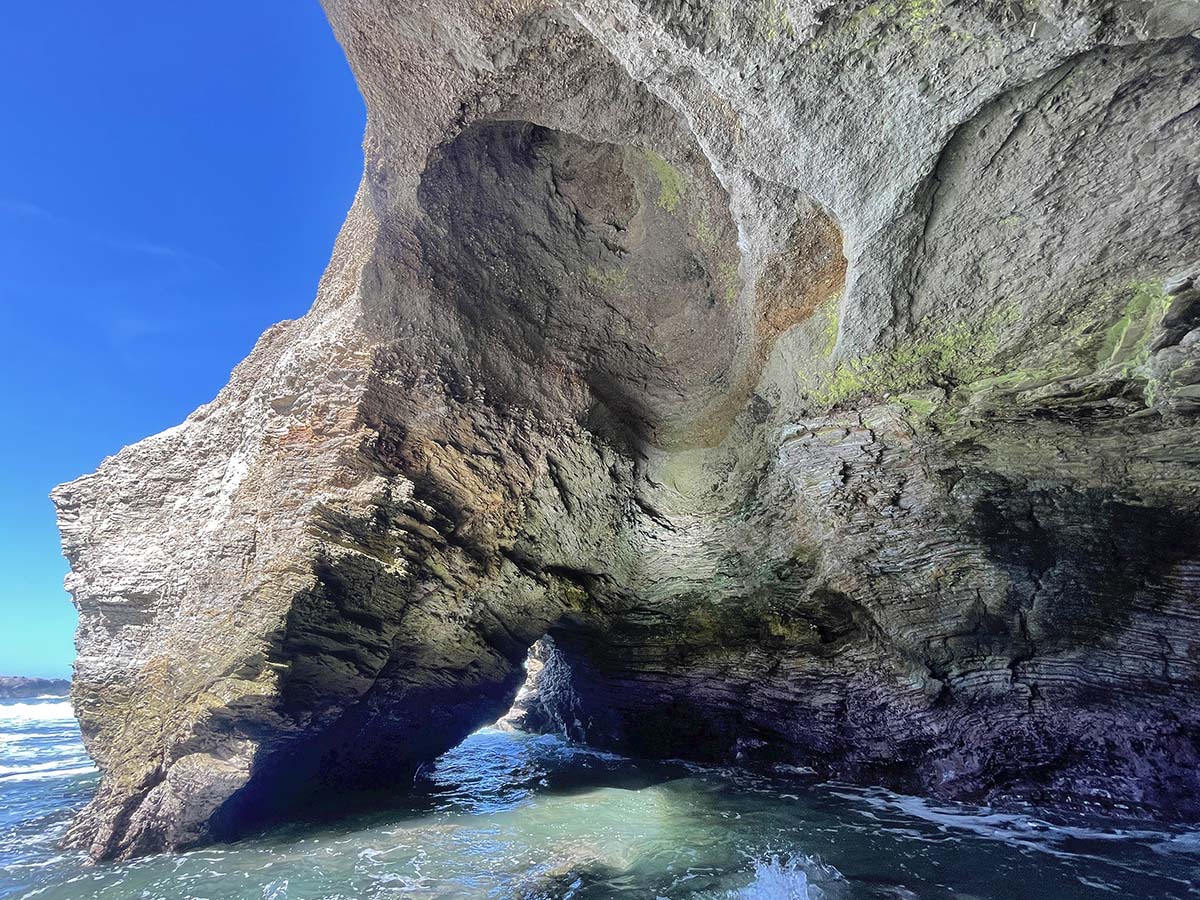 About the Point Buchon Trail
Directly south of Montaña de Oro State Park lays this special trail that was only recently open to the public.  Oddly enough, the Point Buchon Trail is owned by Pacific Gas & Electric and therefore sits on private property.
You are legally allowed to hike the trail during open hours but must first stop by the small rangers station and put your name on a list.  Simple enough and then we were on our way!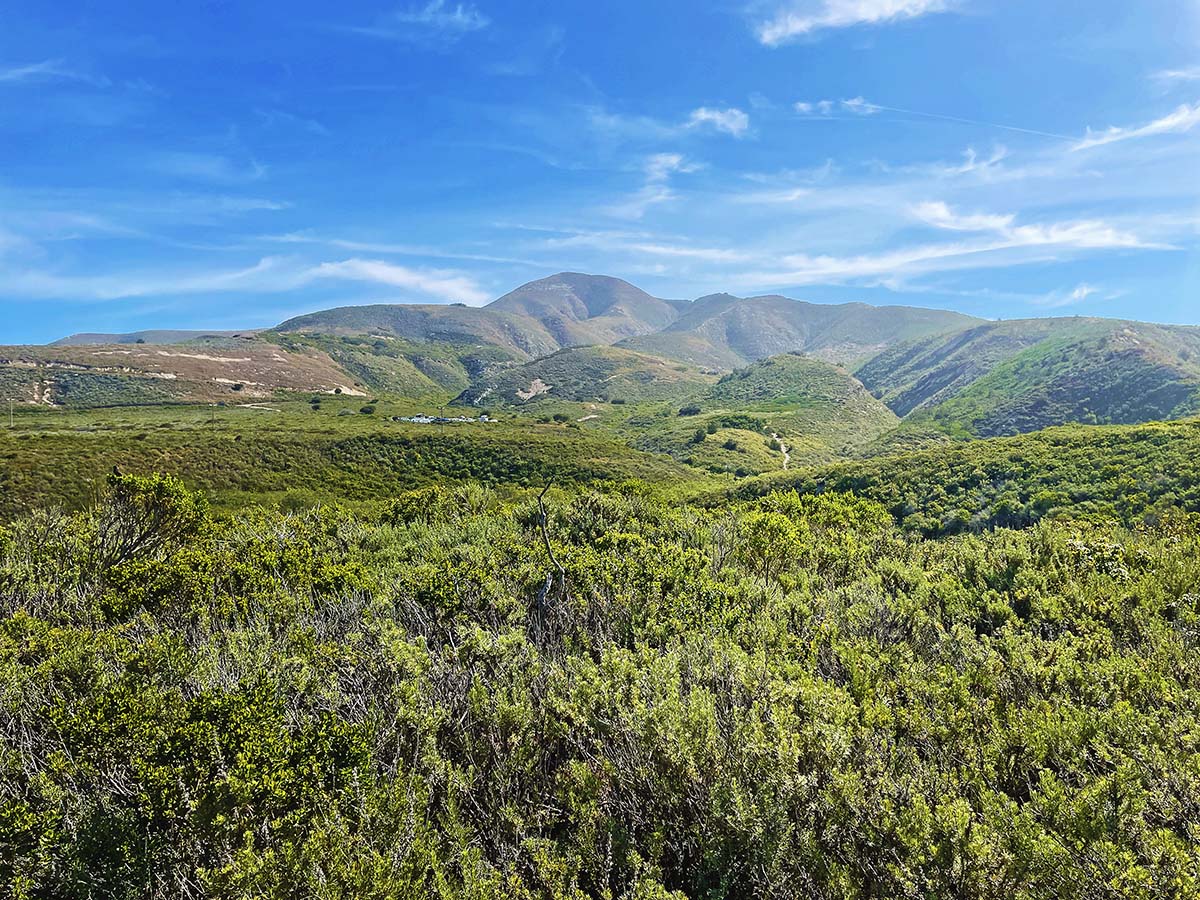 Where to Enter
From the trailhead parking lot at the south end of Montaña de Oro State Park, walk a quarter mile on the paved Pecho Valley Road across Coon Creek and ascend to the Point Buchon Trail sign-in station.
The trail owner and operator, Pacific Gas & Electric, grants trail access Thursday through Monday from 8AM to 4PM or later depending on the season. Hikers are required to sign a liability waiver before starting the hike, promising not to hold PG&E responsible for injuries and to stay a safe distance from cliffs and sinkholes.
Summer hours: 8 a.m. to 5 p.m.*
(April 1 to October 31)
Winter hours: 8 a.m. to 4 p.m.*
(November 1 to March 31)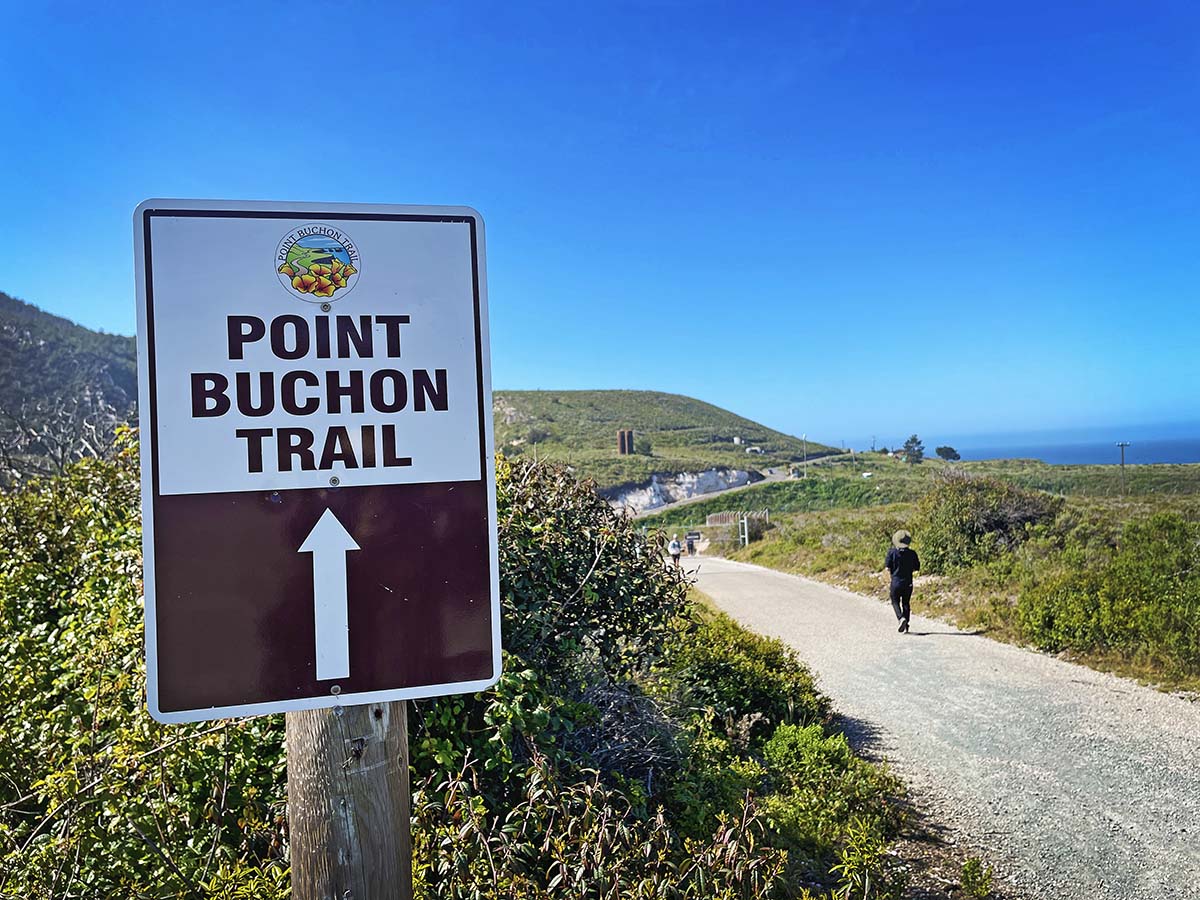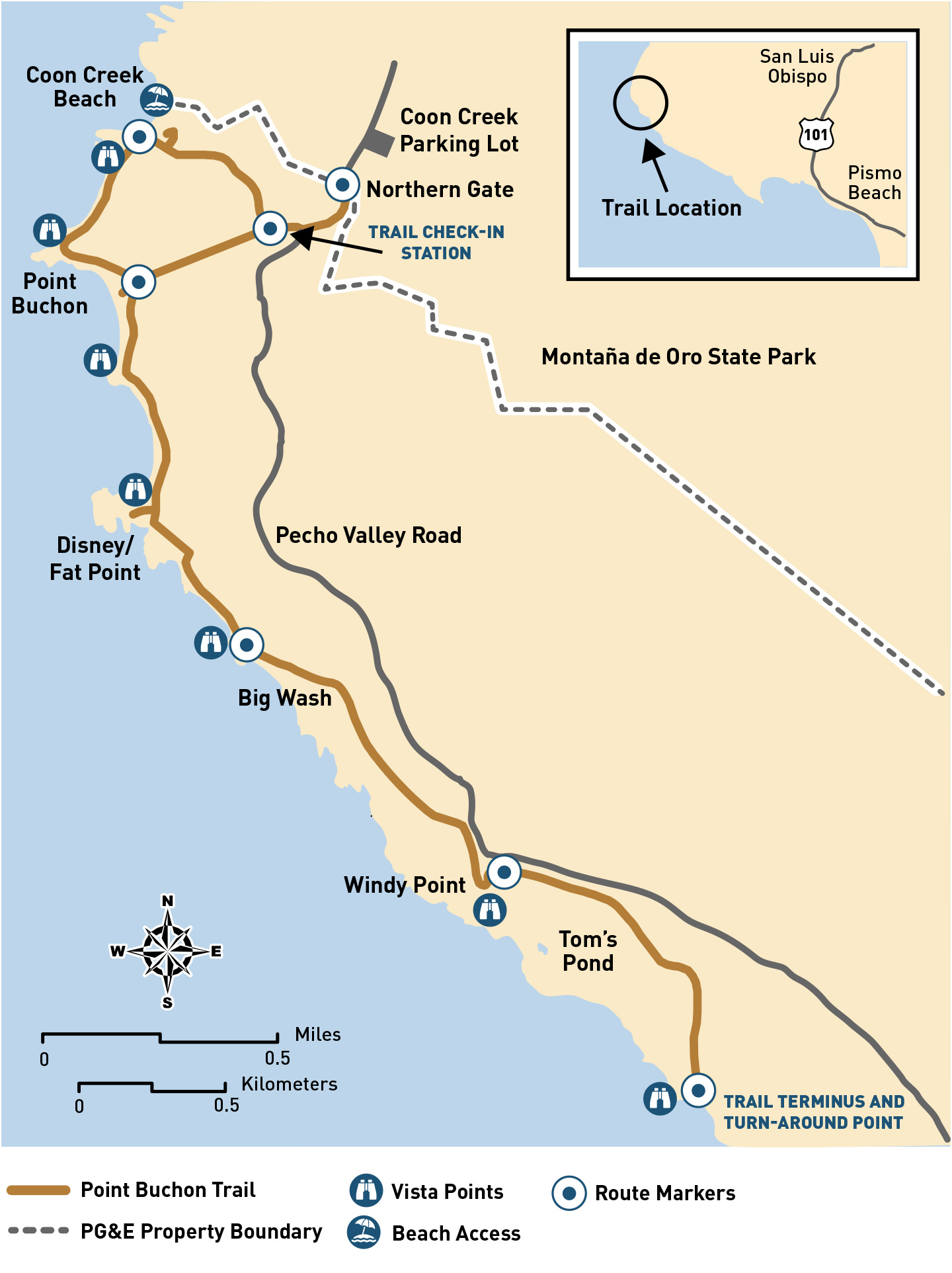 The Hike
Total there are over 6.5 miles of hiking trails, and many forks which allows the Point Buchon Trail to be more of a choose your own adventure.  There is no shade out here so be mindful of the time of day and year if you choose to hike it.
The scenery is phenomenal.  Both lush, grassy meadows with hints of colorful wildflowers among the rocky shore.  There are multiple sea caves which can be admired from above, and if the tide is low enough, at least one that you can admire from within!
We got lucky the day we hiked and got a close-up view of the cave.  The colors and size were quite impressive!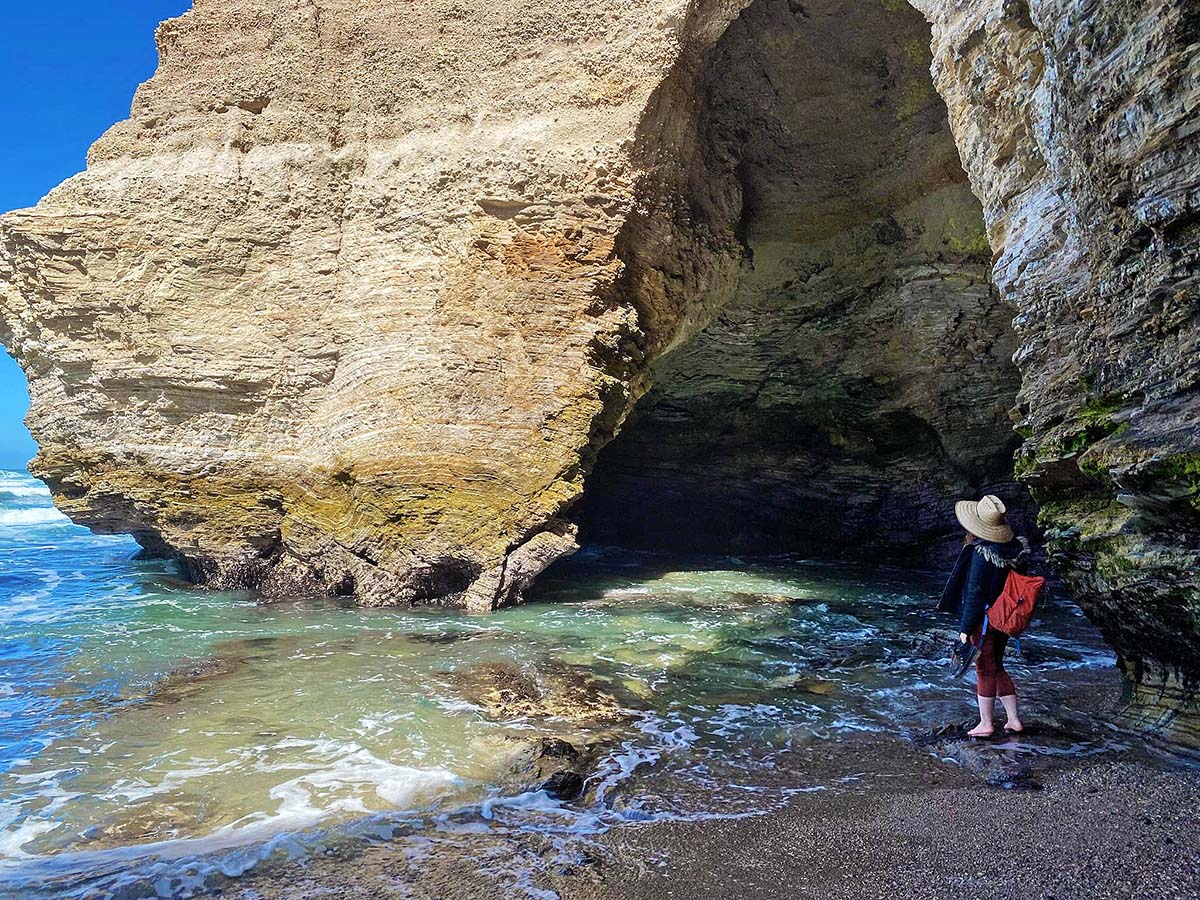 There is also a sinkhole here which is gated off for good reason. This is obviously not safe, even with the gate there, as sinkholes can continue to erode around the perimeter at anytime.
Decide how safe you feel getting close to it and whether or not you need to get that photo or see it up close.  We needed to get the photo….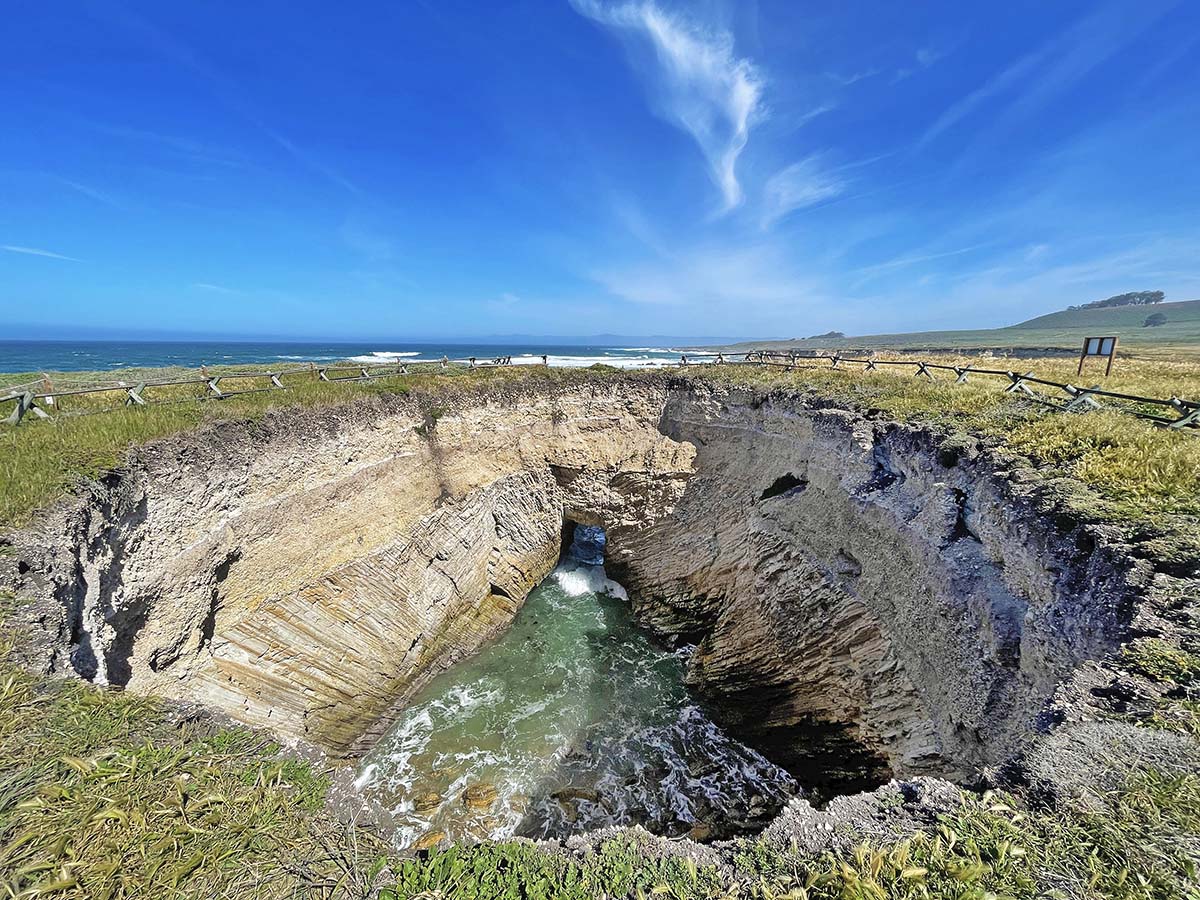 I am always so taken back by the natural beauty of California's coastline.  We are so fortunate to have such a beautiful place to call home. This area is traditionally Chumash territory whom you can learn more about here.
Apparently this area was used as a backdrop for some of the scenes in Disney's 'Pete's Dragon'.  For that reason, there is an overlook known as Disney Point.
Although the movie took place in Maine, the filming for these scenes at least was in California!  There was a lighthouse erected for the set that was later taken down. It seems like this might be right above the sea cave that we went inside!
The cave was so beautiful up close.  Please do NOT try to enter this during high tide.  Use your good judgement and keep in mind that the tide can move up swiftly.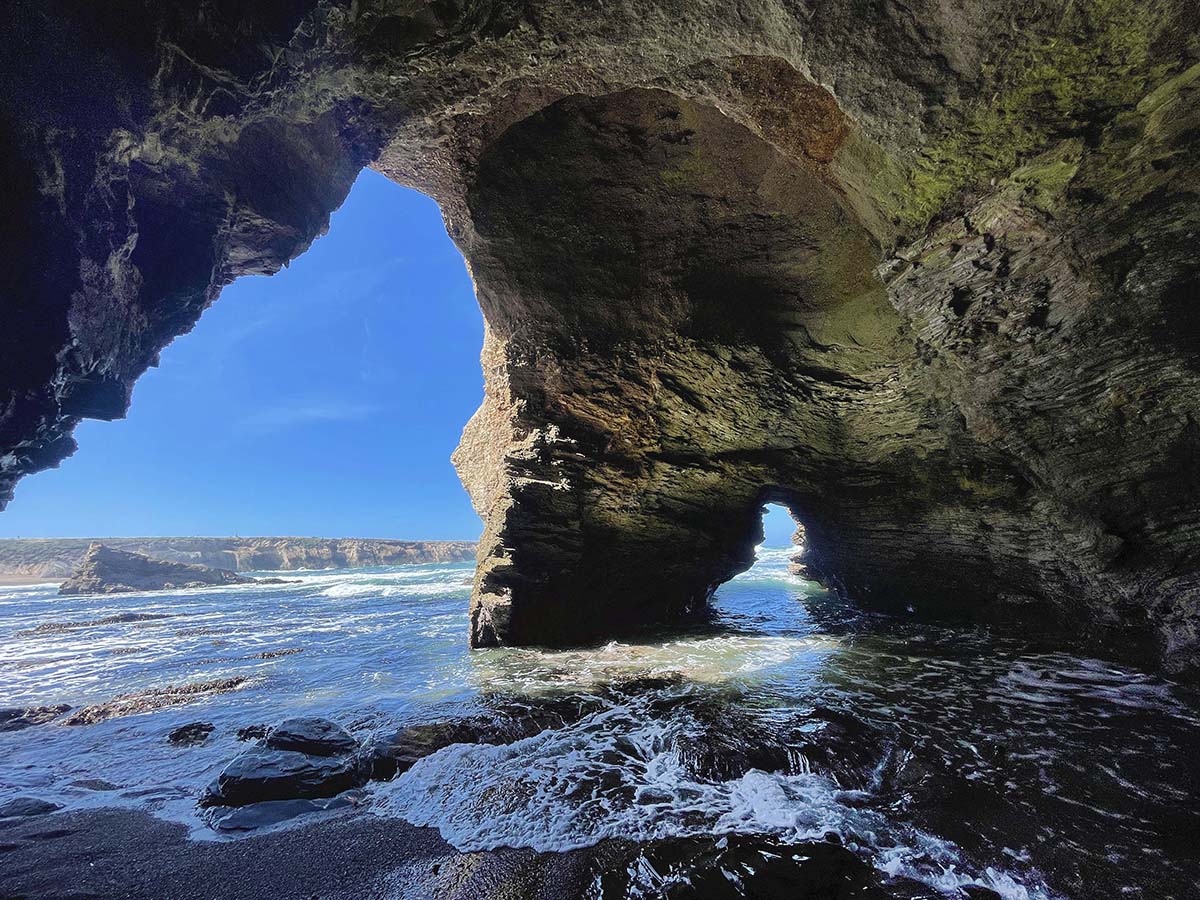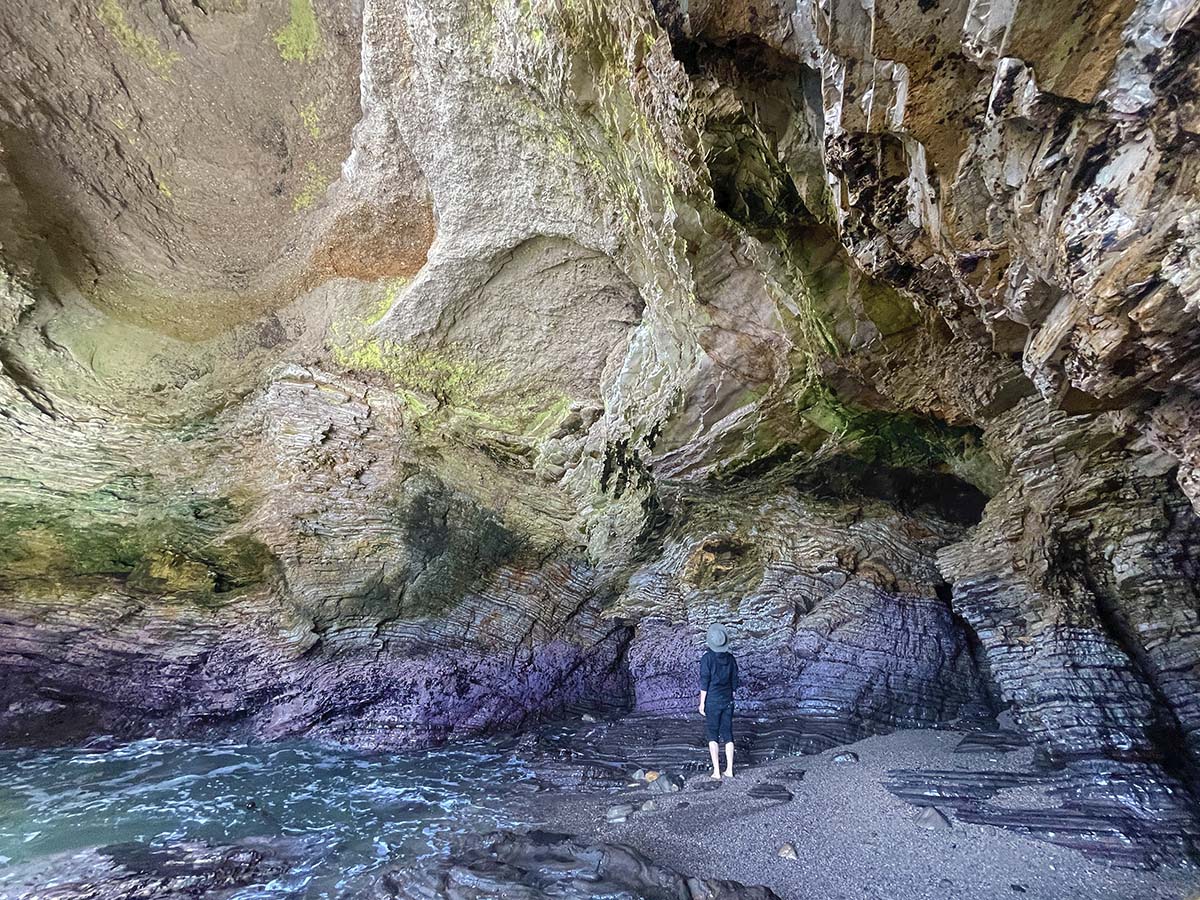 The geography along the bluff was truly stunning: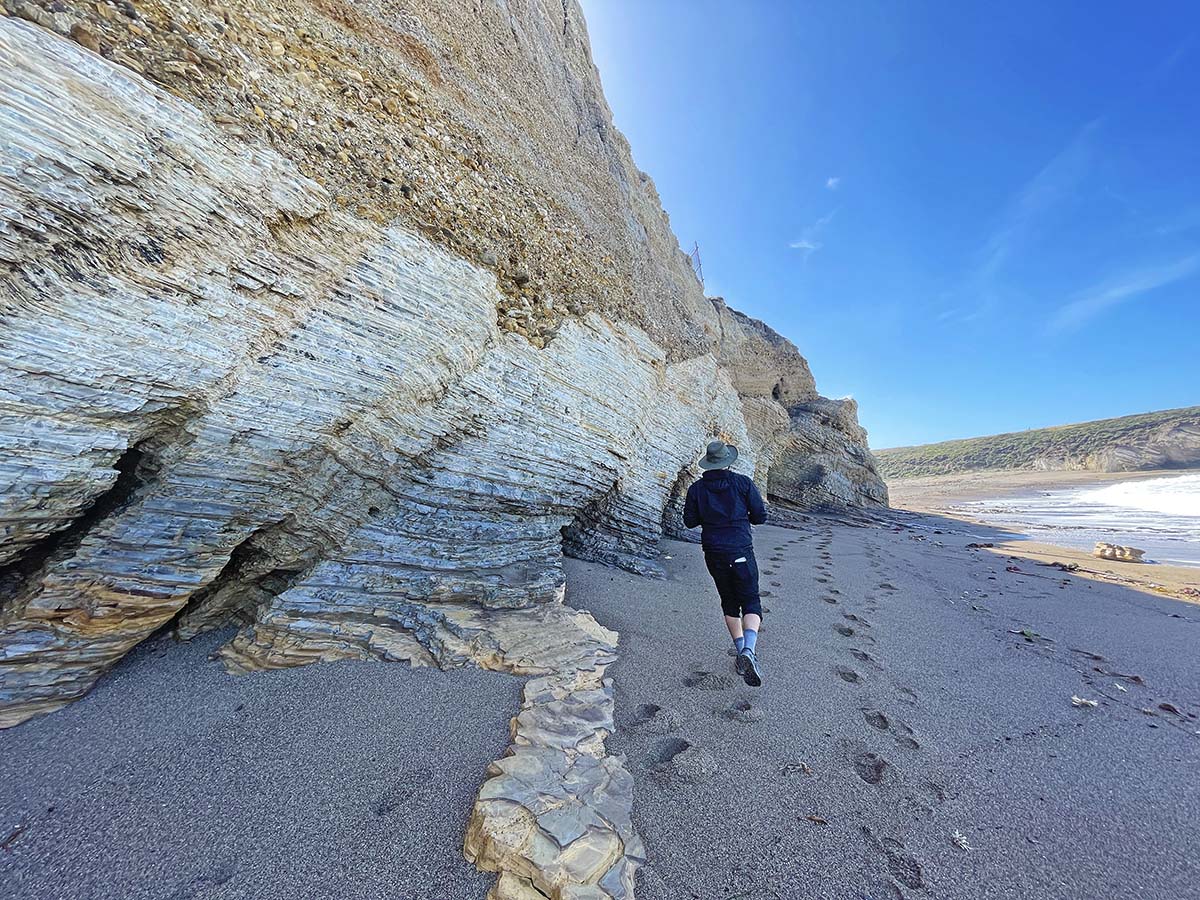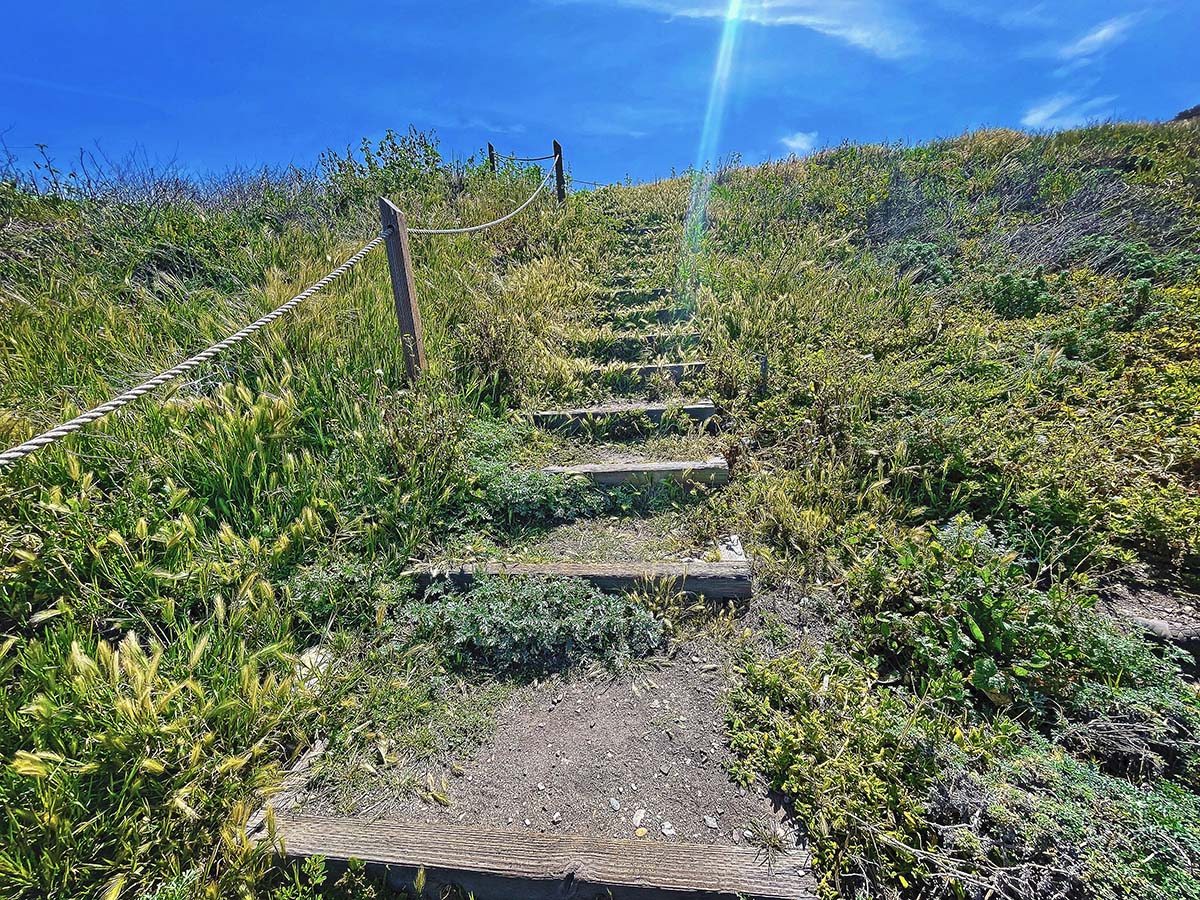 Many lovely overlooks and benches in case you want an easy hike without any inclines: