Hello everyone! This is a friendly reminder that any of these fun places we may visit, we are a guest at. Please treat both businesses and trails with the utmost respect. We here at Hidden California follow the 'Leave no Trace' mantra, meaning whatever you bring with you comes back with you. If you see trash on a trail, please do your part to help remove it. Remember, we are not picking up trash from another person but instead cleaning up for Mother Nature. Happy adventures!
Byrne-Milliron Parking Lot
Corralitos, CA 95076
37.020210, -121.793159
Hike:  2.5 miles; 1 hour 30 min   Level: moderate with slight inclines
(831) 429-6116
Dog-Friendly: Yes    Kid-Friendly: Yes
About the Byrne-Milliron Forest:
The Byrne-Milliron Forest is 402 acres.  It became part of the Santa Cruz Trust in 1984 with the agreement that it could still be used for logging.  We did not see any signs of logging on our hike though thankfully.  You will be greeted with a gorgeous view of the Pajaro Valley and Monterey Bay at a lookout point.   There are trees in this forest that are 1,000 years old and 250′ high including one albino redwood called the 'Great White'.
This area is home to the Ohone tribe, specifically the Cajastaca people. 11 people of their village are recorded at the Santa Cruz Mission. To learn more about the Ohone tribe and how to support them go here.
Personal Experience: Wow, what a beauty!  I was completely taken back by this enchanting forest.  A definite must-visit if in the area.  The forest is brimming with life and fresh air.  Keep your eyes peeled for the hidden art installations.  It's easy to walk right past them!  I photographed the ones we came across.
We started our entire trip off by coming across Bigfoot's footprint.  I wear a 7.5 shoe size in female for comparison!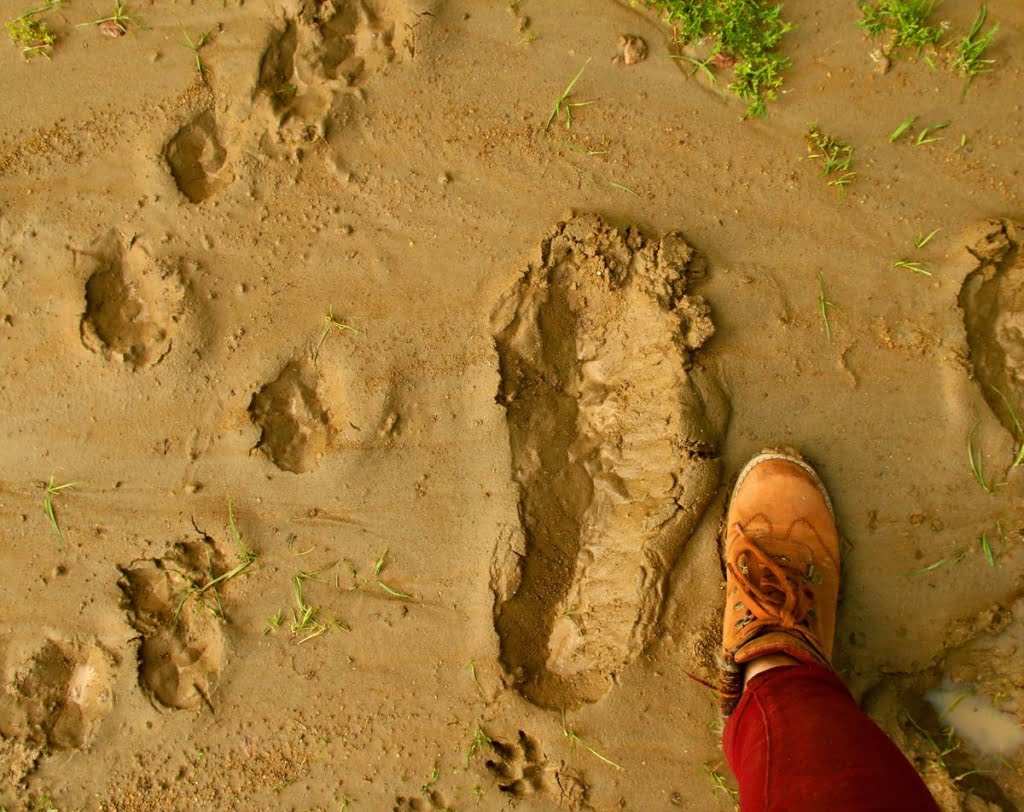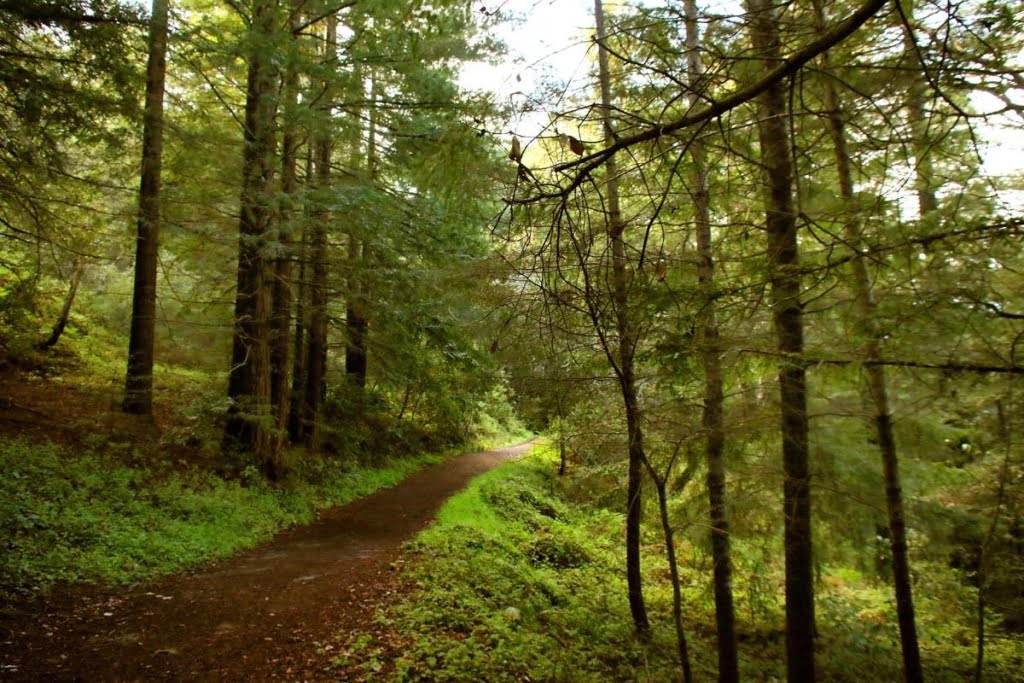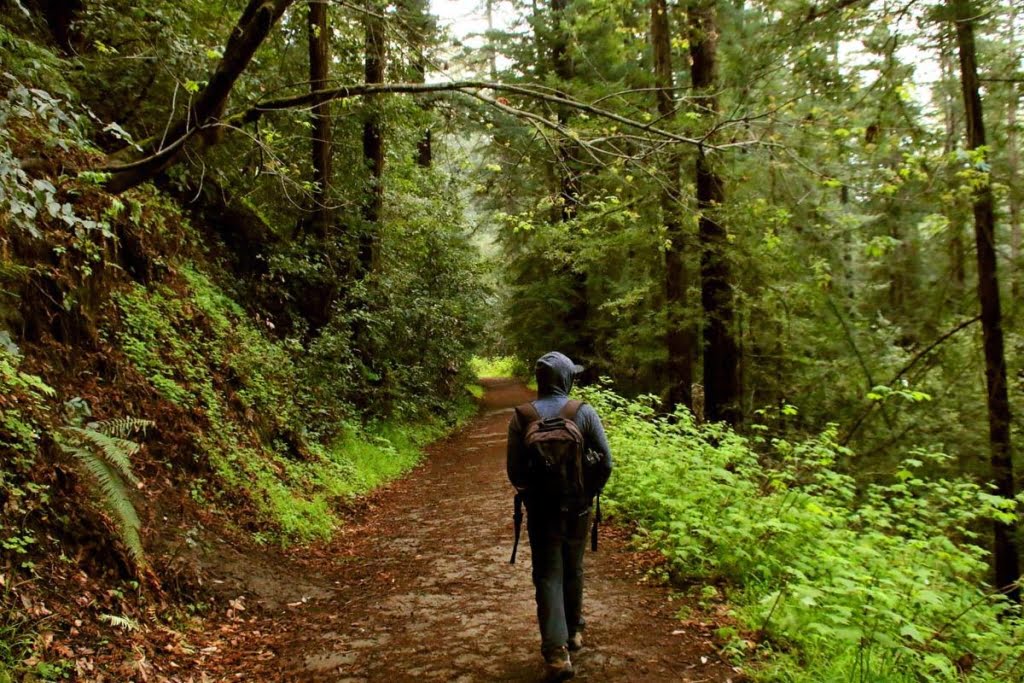 Keep your eyes peeled for artistic secrets hidden amongst the trail!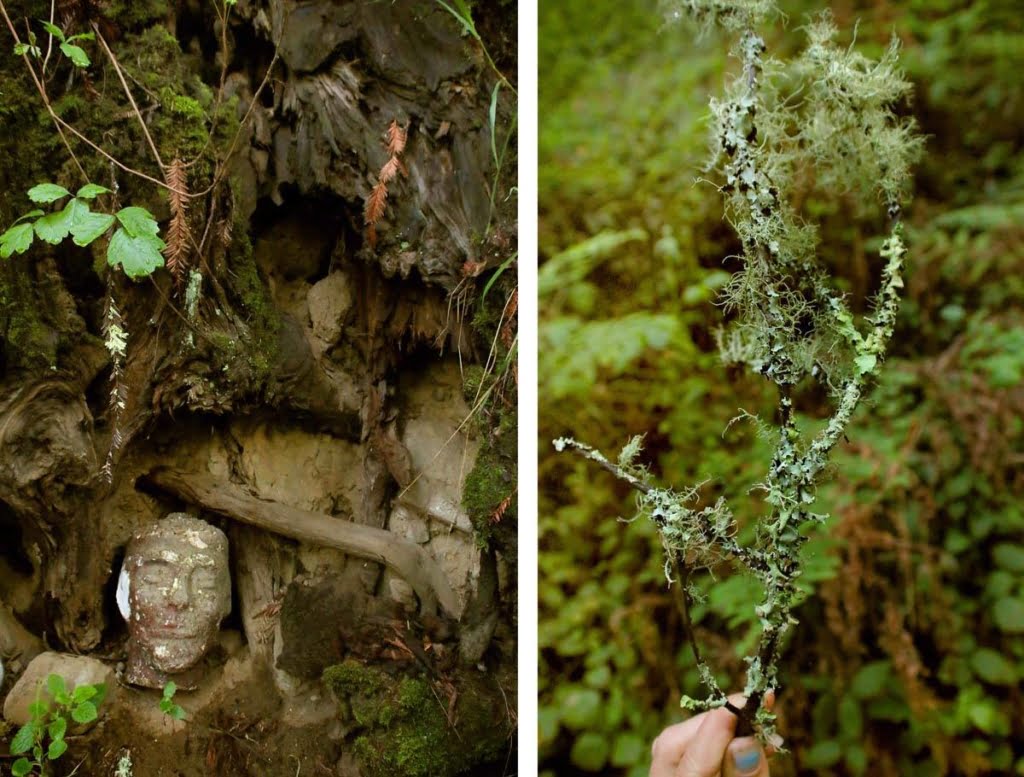 My first banana slug sighting!  It was love at first sight.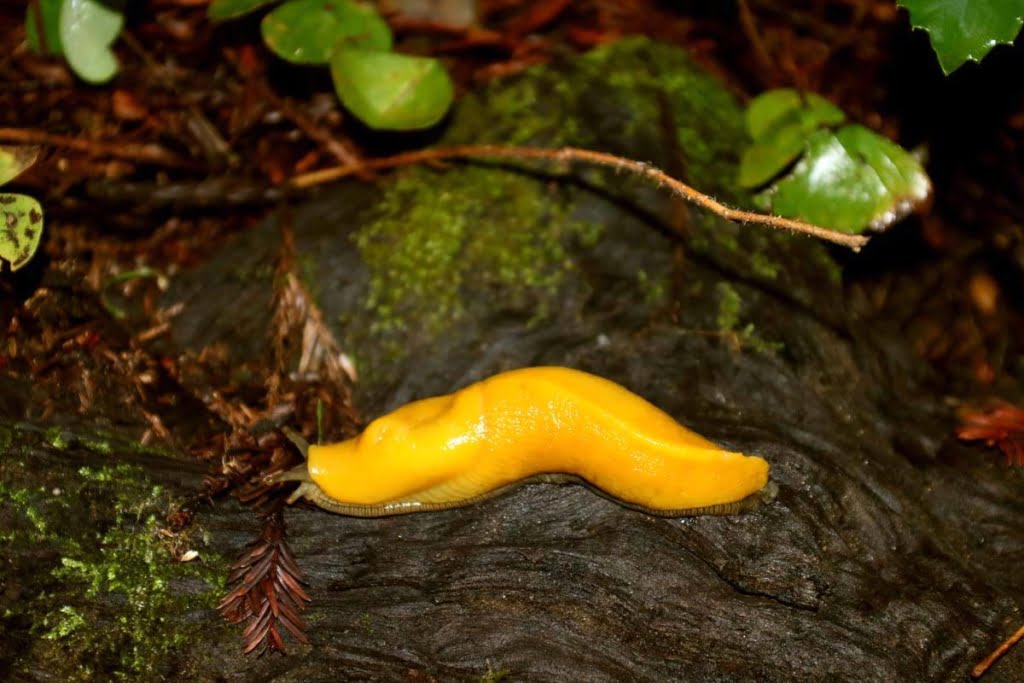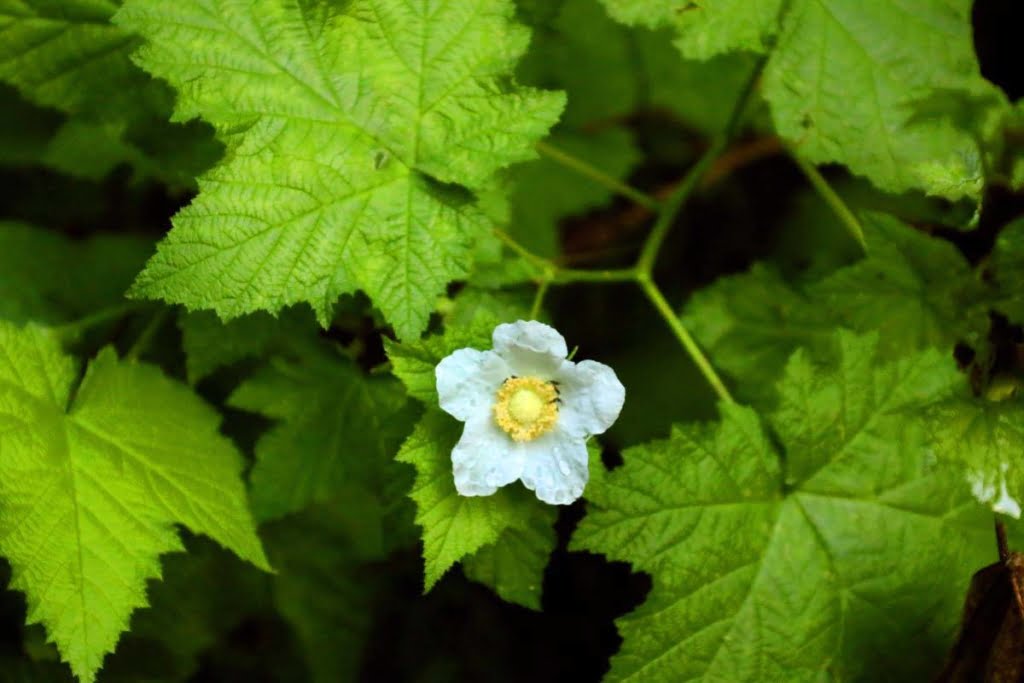 Keep note of what trail you're on to stay on the correct path.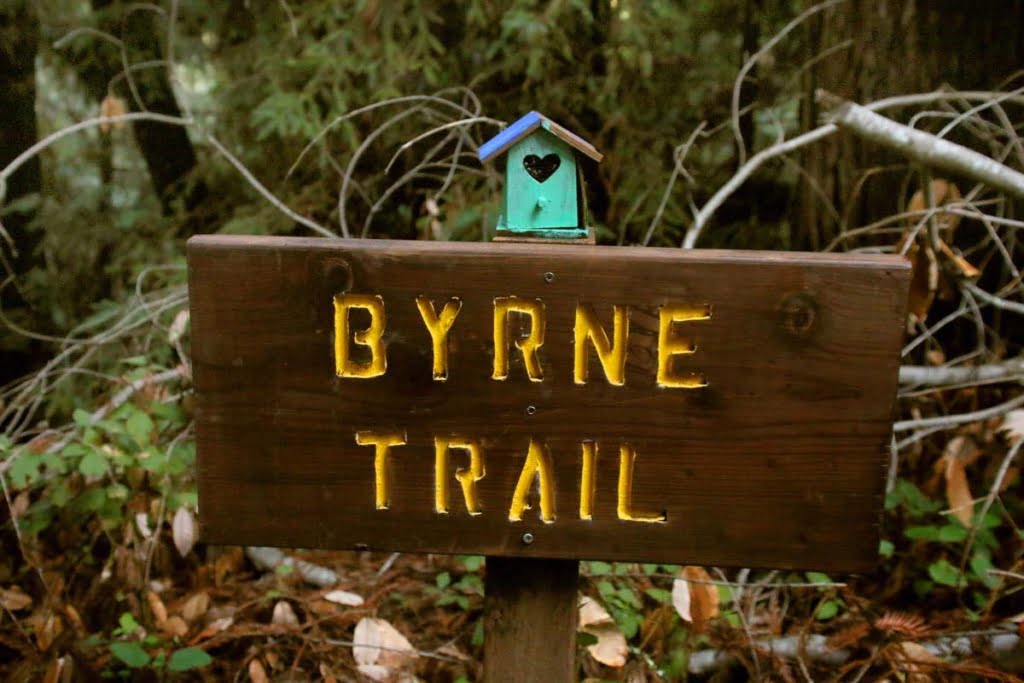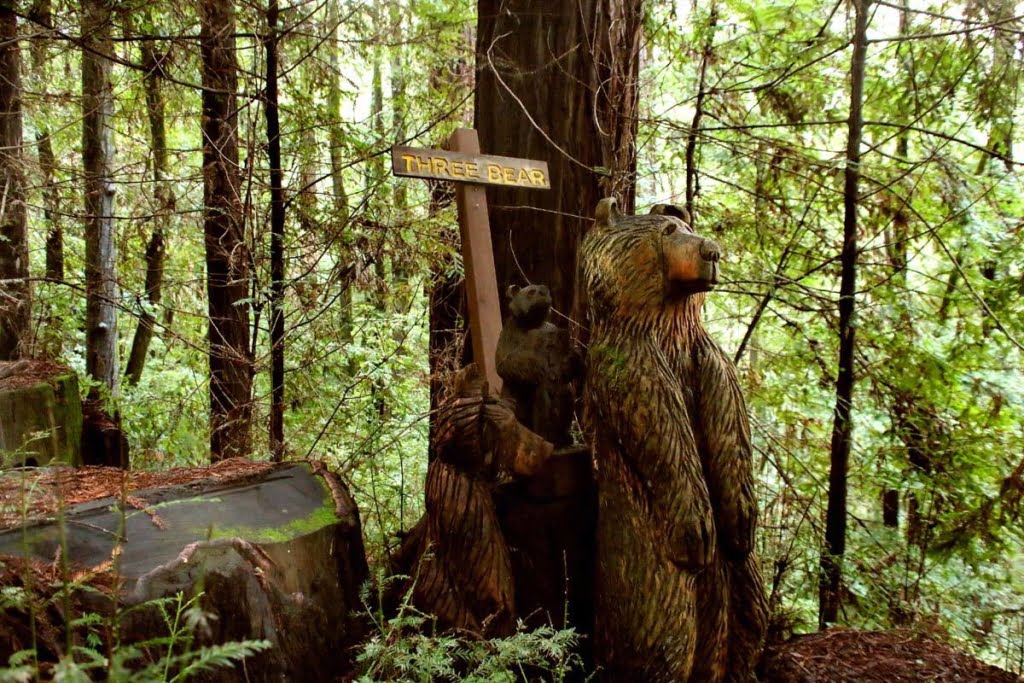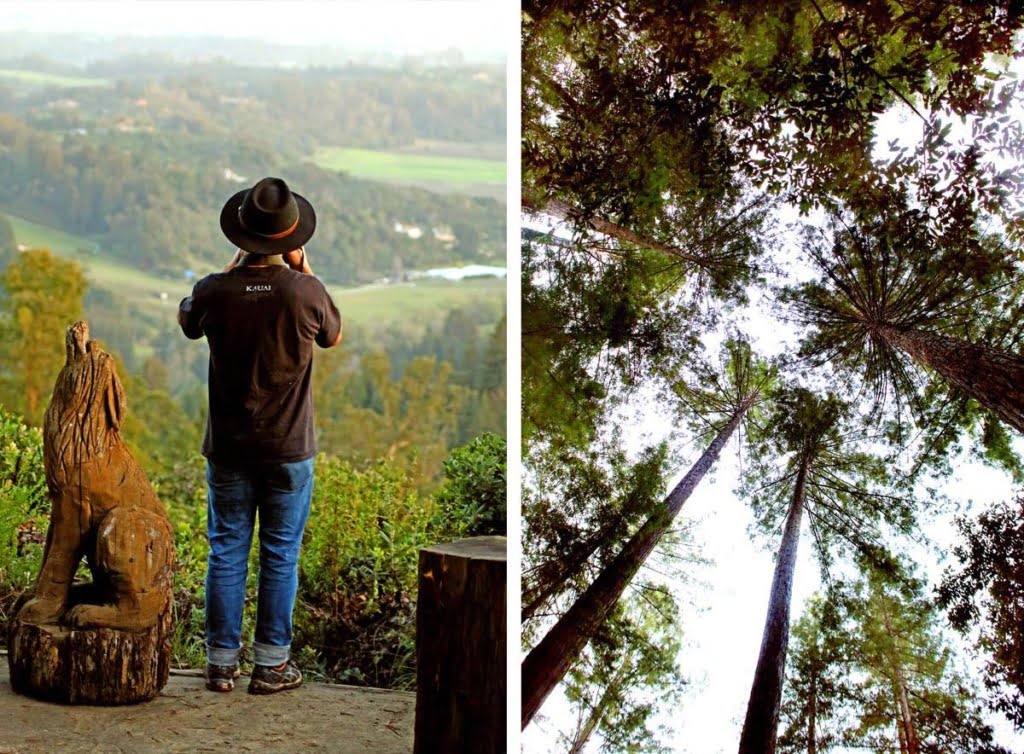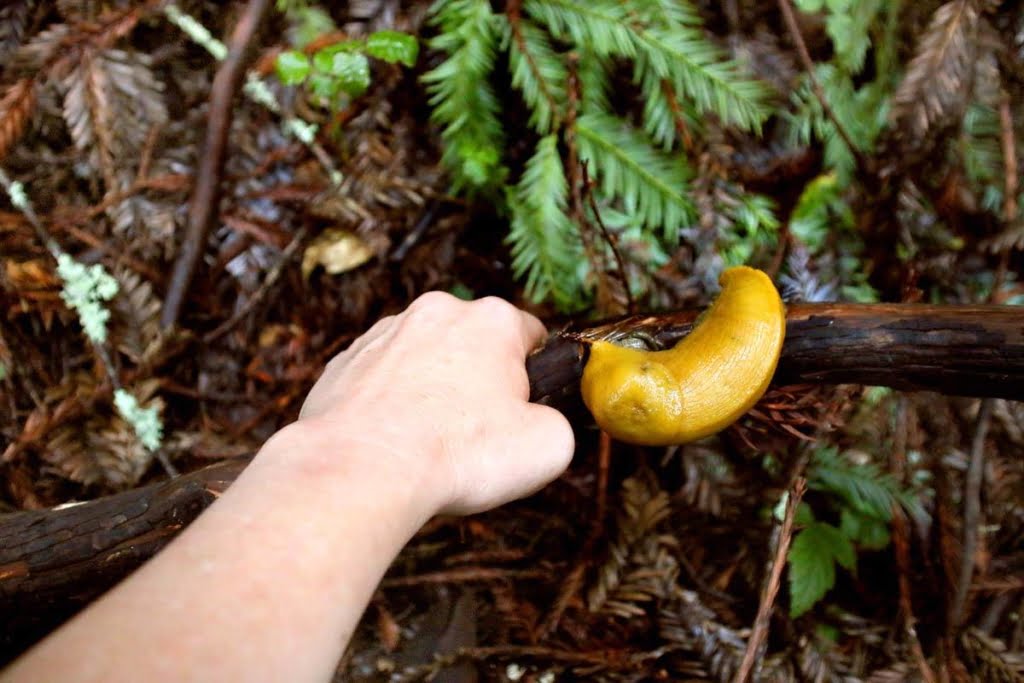 A little, adorable newt!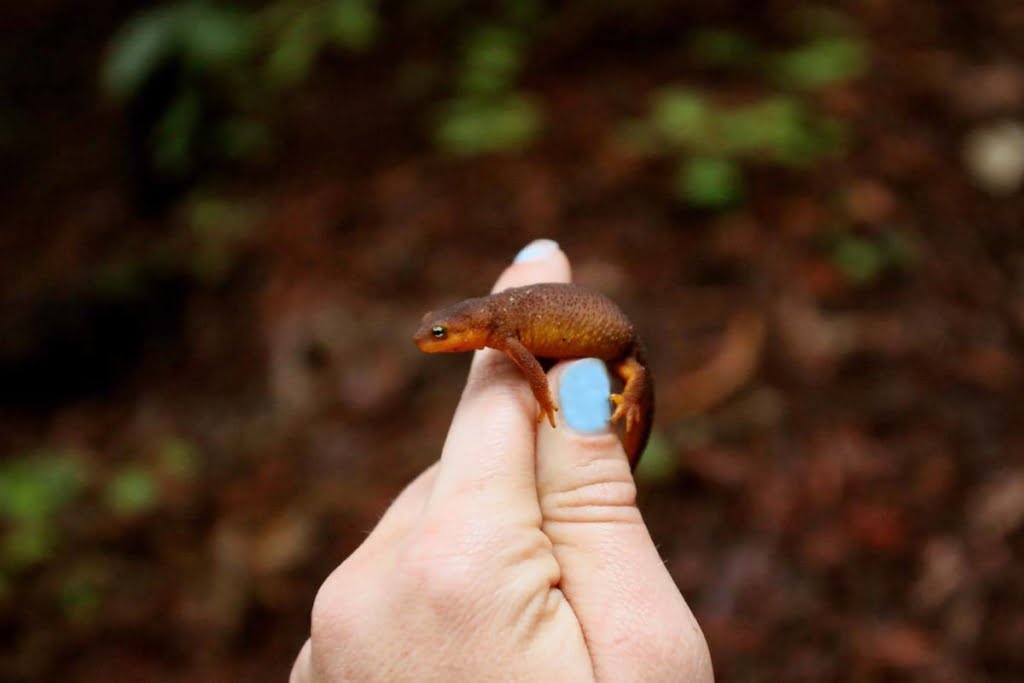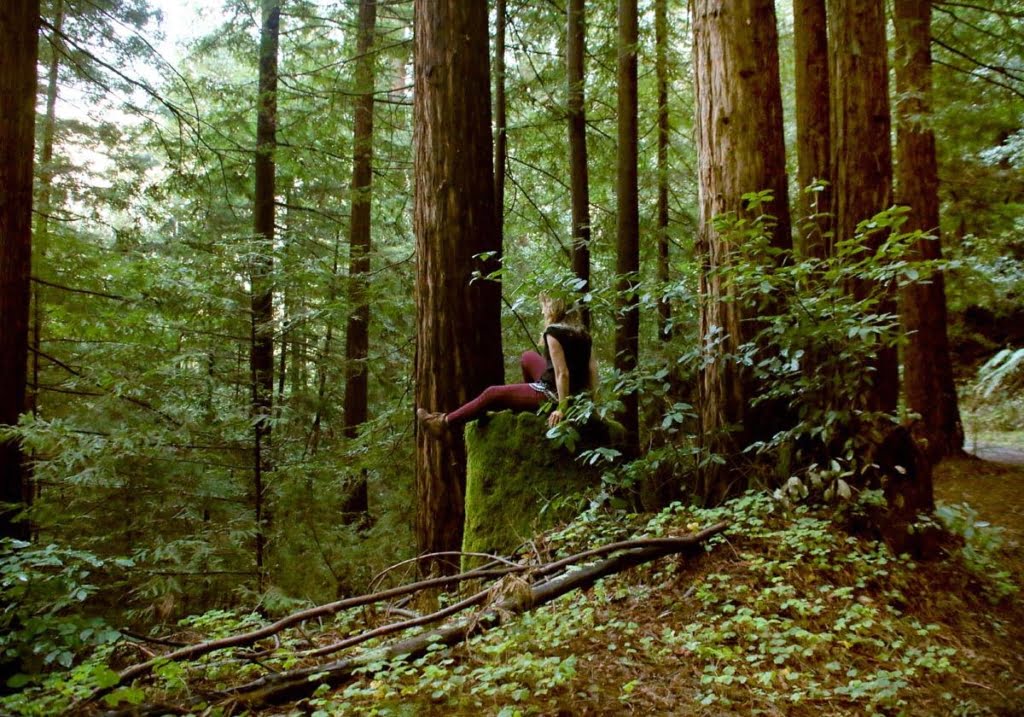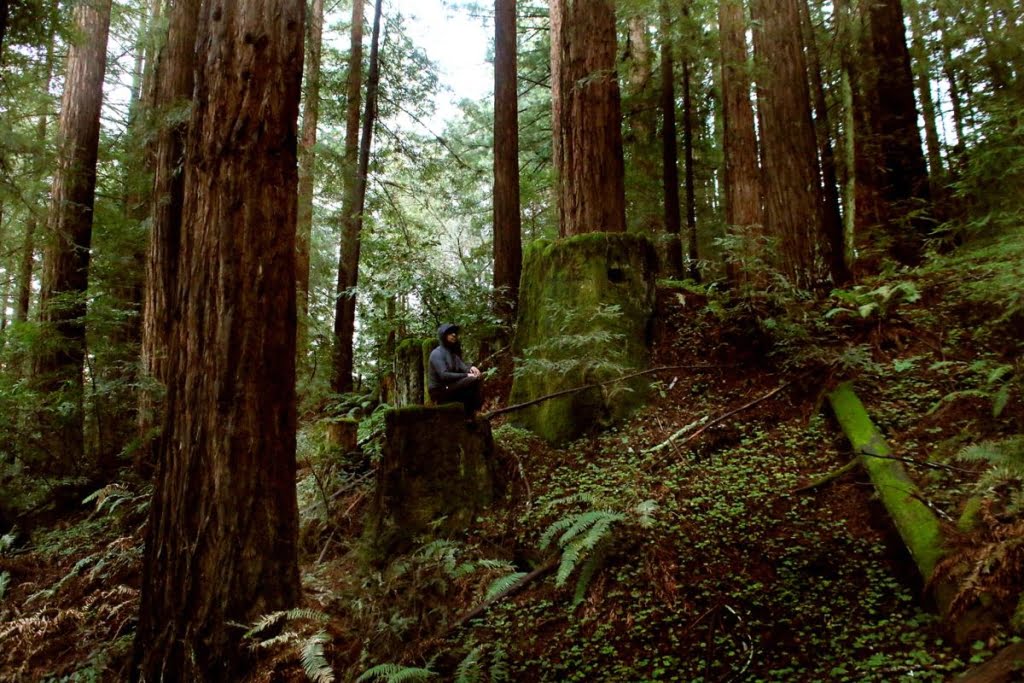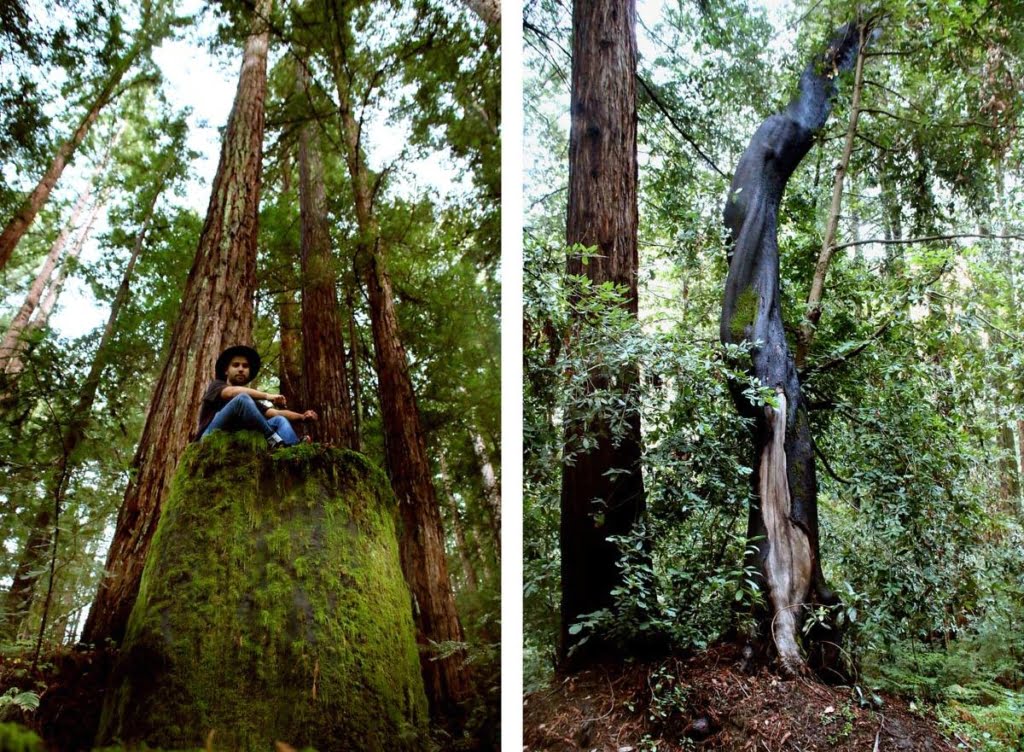 There is a look-out point with a beautiful view, a mailbox filled with books, a water jug with water for you and your dog and even a mug to drink out of!  Santa Cruz, you really know how to show hospitality!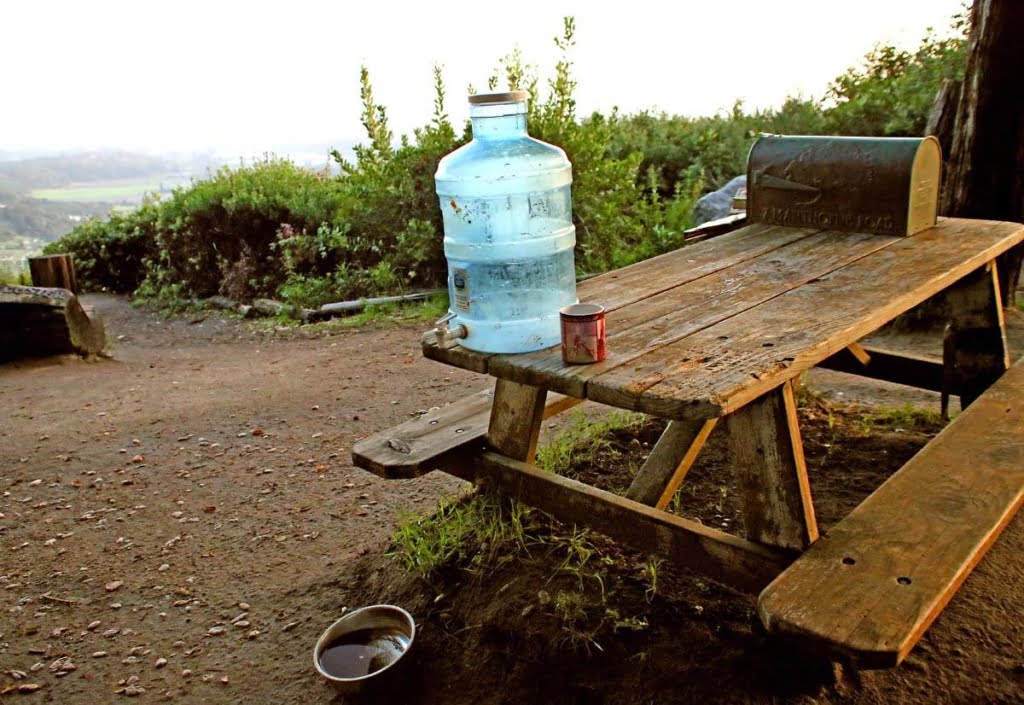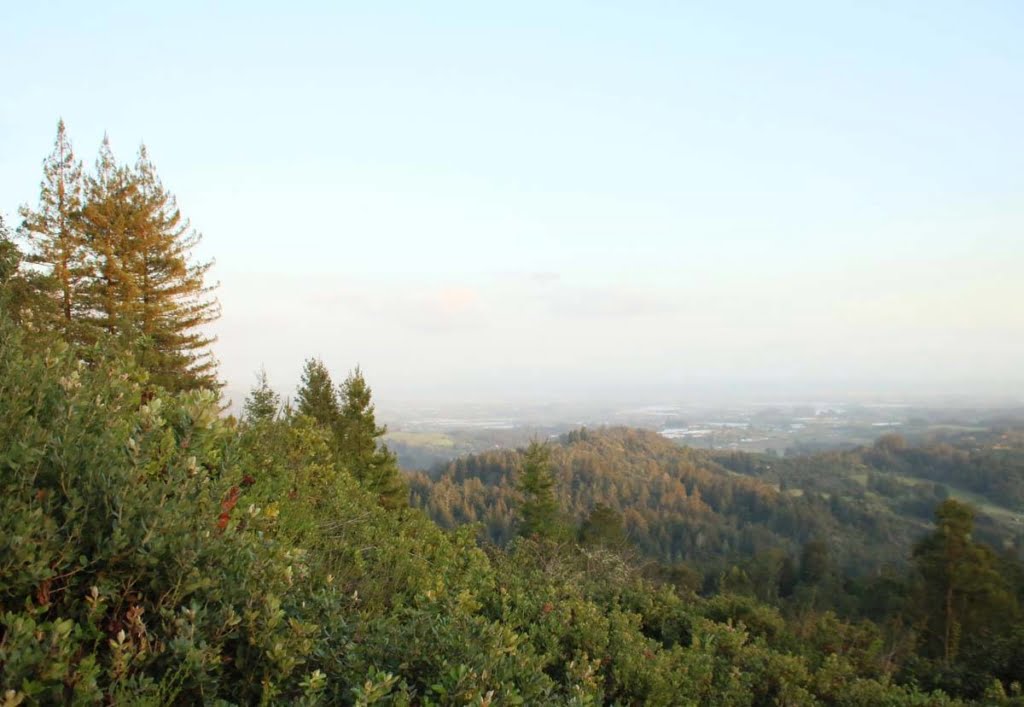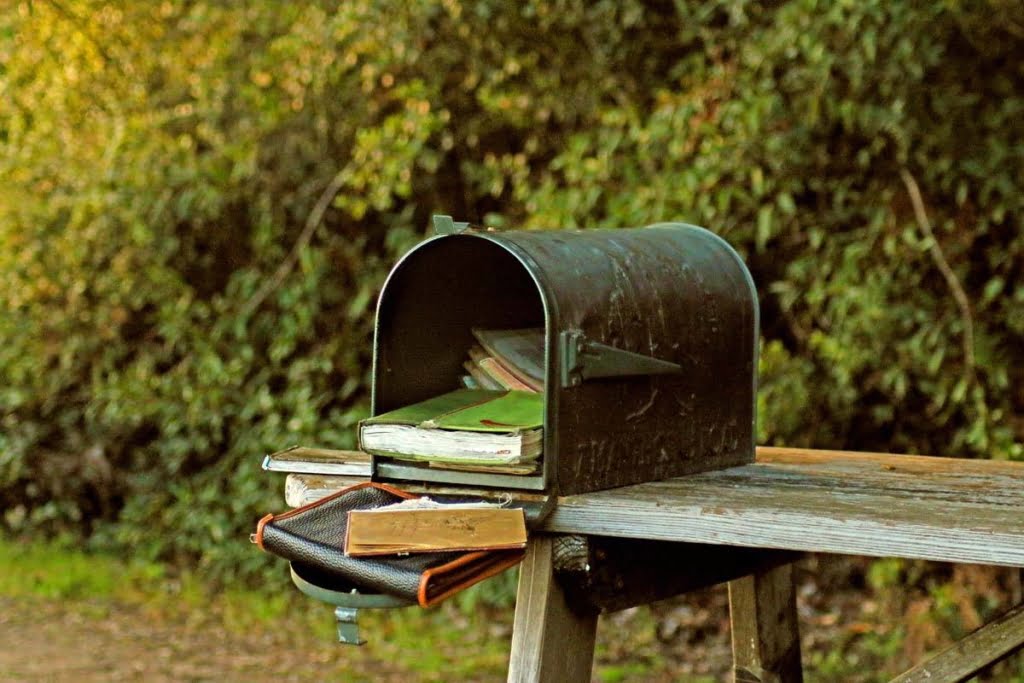 Photos below by Josh Claros: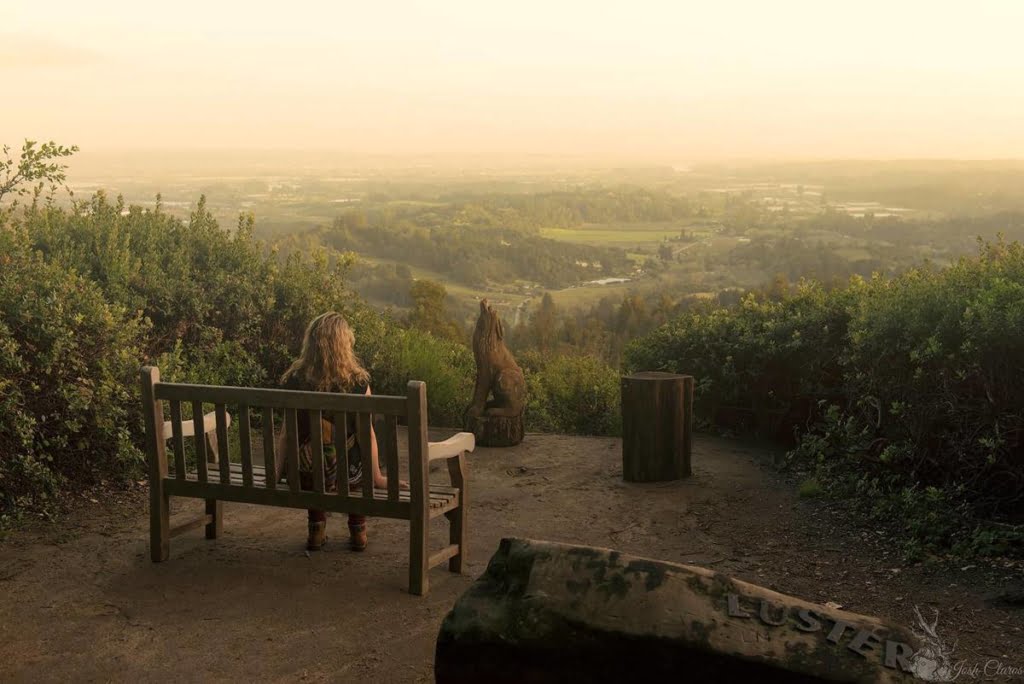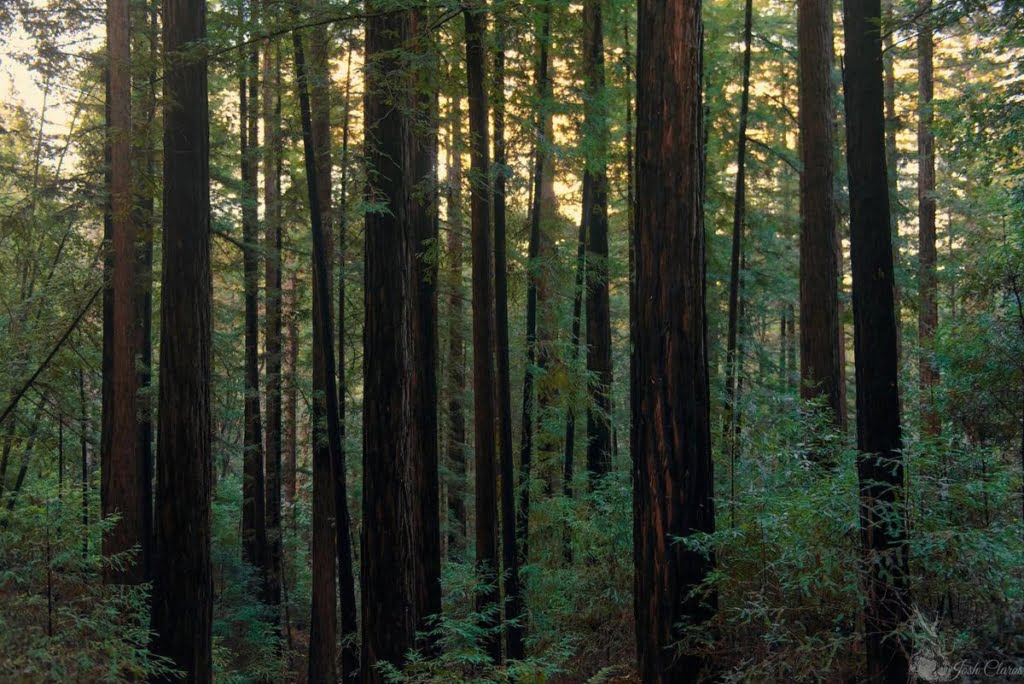 Check out our other site too!