Hello everyone! This is a friendly reminder that any of these fun places we may visit, we are a guest at. Please treat both businesses and trails with the utmost respect. We here at Hidden California follow the 'Leave no Trace' mantra, meaning whatever you bring with you comes back with you. If you see trash on a trail, please do your part to help remove it. Remember, we are not picking up trash from another person but instead cleaning up for Mother Nature. Happy adventures!

1004 Point Lobos Ave,
San Francisco, CA 94121
37.779949, -122.513562
Hike: .25 miles    Level: Easy-moderately easy
Dog-Friendly: No    Kid-Friendly: Yes
Sutro Bath House History:
The Sutro Bath House was once a privately-owned bathouse located in the Lands End area of San Francisco. Built in 1894, the bathouse was opened to the public as the largest indoor swimming pool in the world.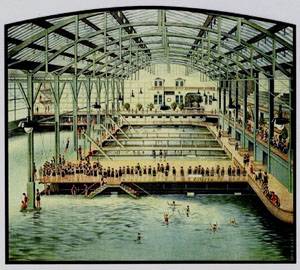 The bath house was built by former San Francisco Mayor, Adoph Sutro.  It sat below the famous Cliff House, also owned by Sutro.  Both the Cliff House and the bath house site are now a part of the Golden Gate National Recreation Area, operated by the United States National Park Service
Even before the bath house burned down in the 1960's, it was already in financial ruin due to high operating and maintenance costs. Today is sits in crumbling ruins with concrete walls, staircases and even a tunnel cave.
The cause of the fire turned out to be from arsons and shortly after it burned down, the developers left San Francisco and claimed insurance money.
During high tide, ocean water would flow into the pools, helping to recycle the 2 million gallons of water in about an hour.  During low tide, a powerful turbine water pump inside the camp would be switched on and could fill the tanks at a rate of 6,000 gallons a minute, recycling all the water in 5 hours.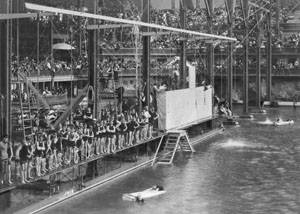 Facilities included: 
Six saltwater pools and one freshwater pool. The baths were 499.5 feet (152.2 m) long and 254.1 feet (77.4 m) wide for a capacity of 1,805,000 US gallons (6,830 m3). They were equipped with 7 slides, 30 swinging rings, and 1 springboard.
517 private dressing rooms.
A museum displaying an extensive collection of stuffed and mounted animals, historic artifacts, and artwork, much of which Sutro acquired from the Woodward's Gardens estate sale in 1894.
A 2700-seat amphitheater, and club rooms with capacity for 1100.
An ice skating rink
Fun Fact:  One of the scenes of Harold & Maude was shot here!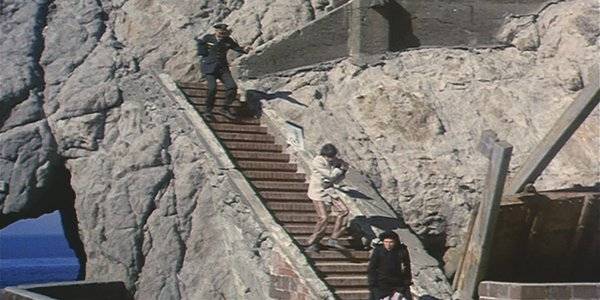 Personal Experience:  Please excuse the quality of the photos.  We came on an extremely foggy evening, when the sun was almost down, making it difficult to grab decent shots.  It was cold and we still had one more spot to hit up so I unfortunately feel like this trip was rushed.
This place is AMAZING though! Definitely one of my top favorite abandoned places to explore so far.
This spot was actually way more impressive than I realized.  There is a lot to explore so give yourself at least an hour to walk around: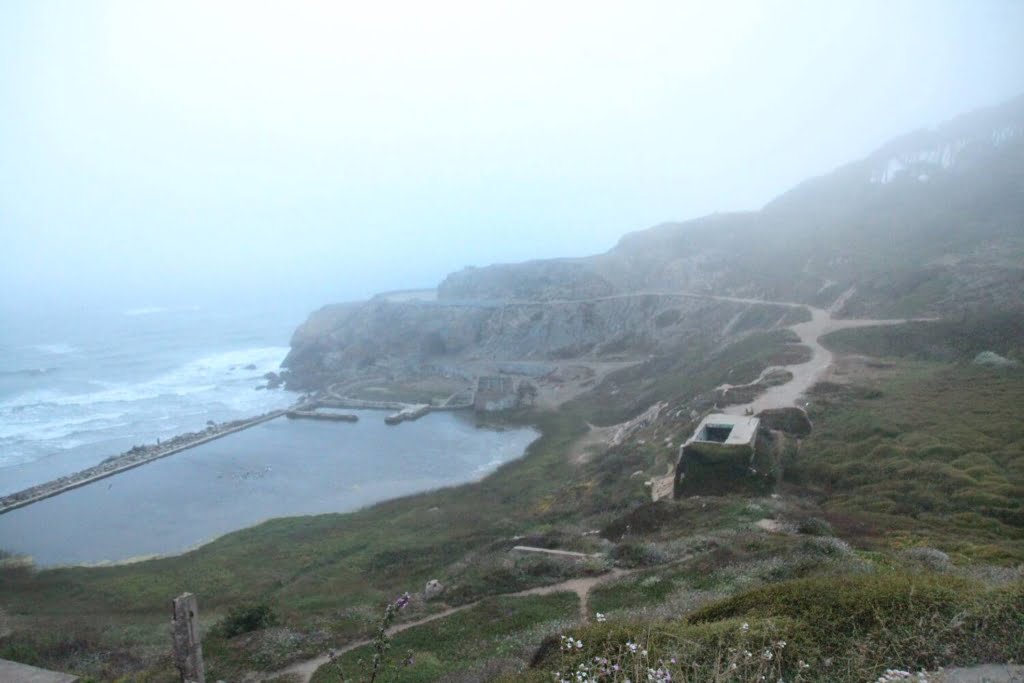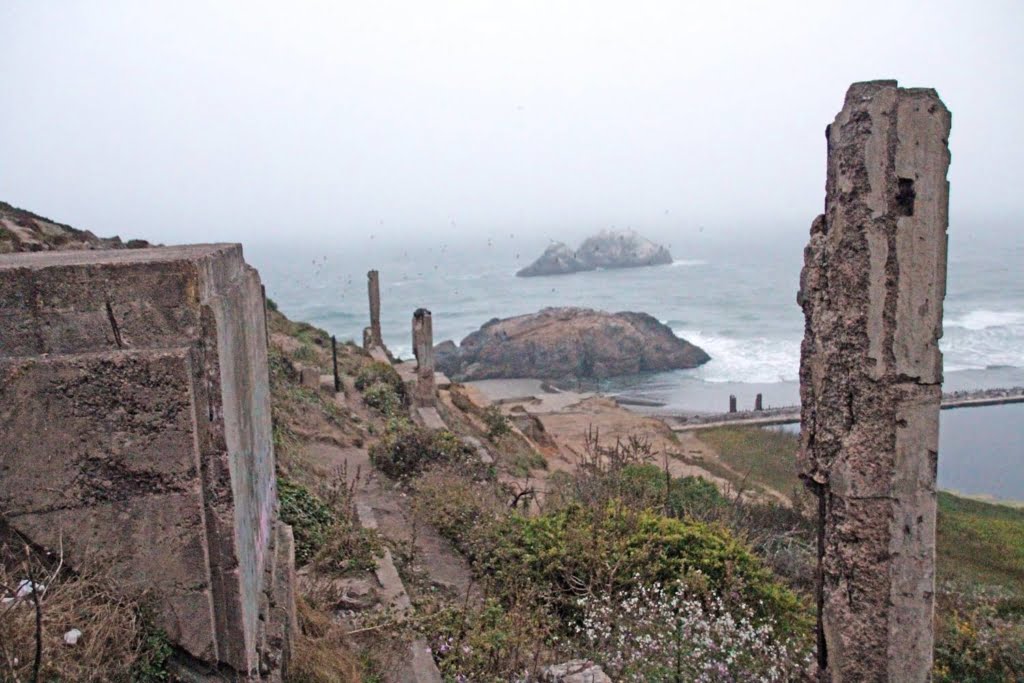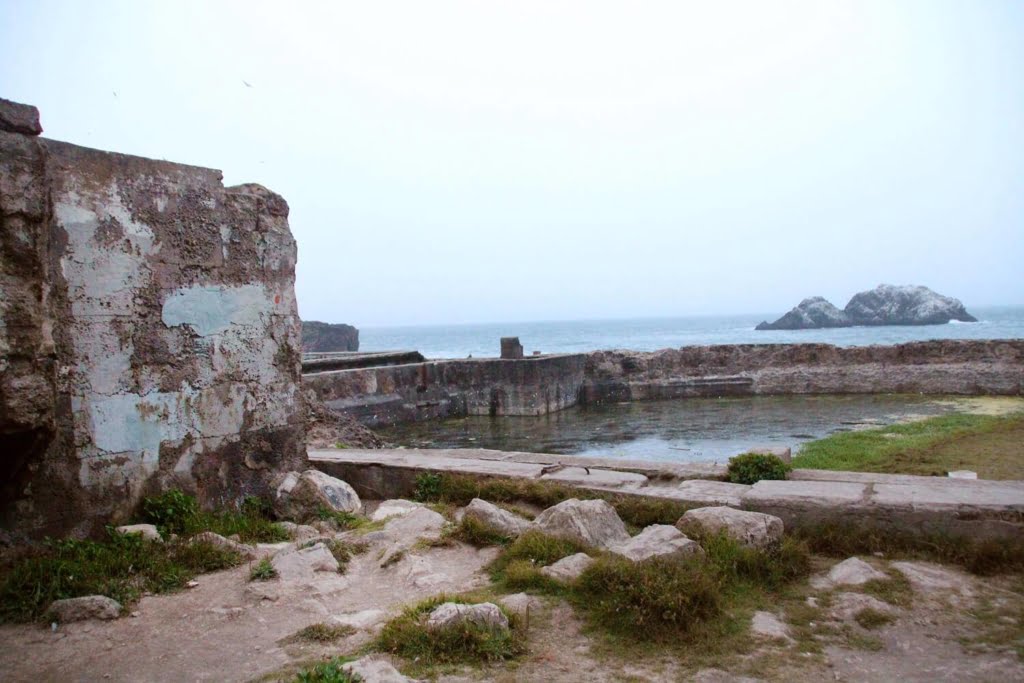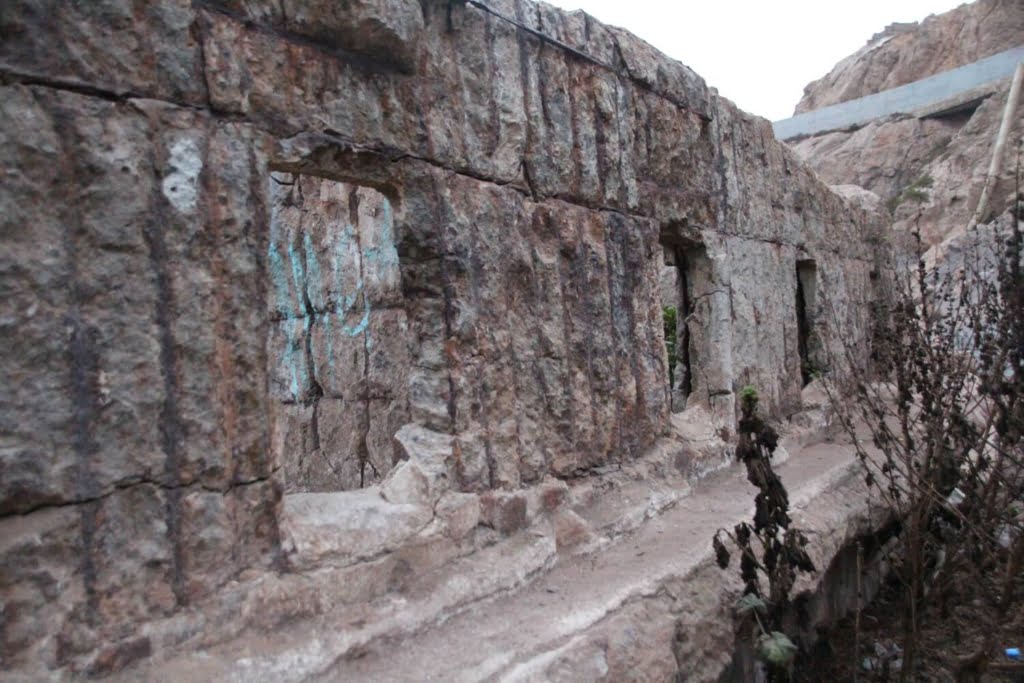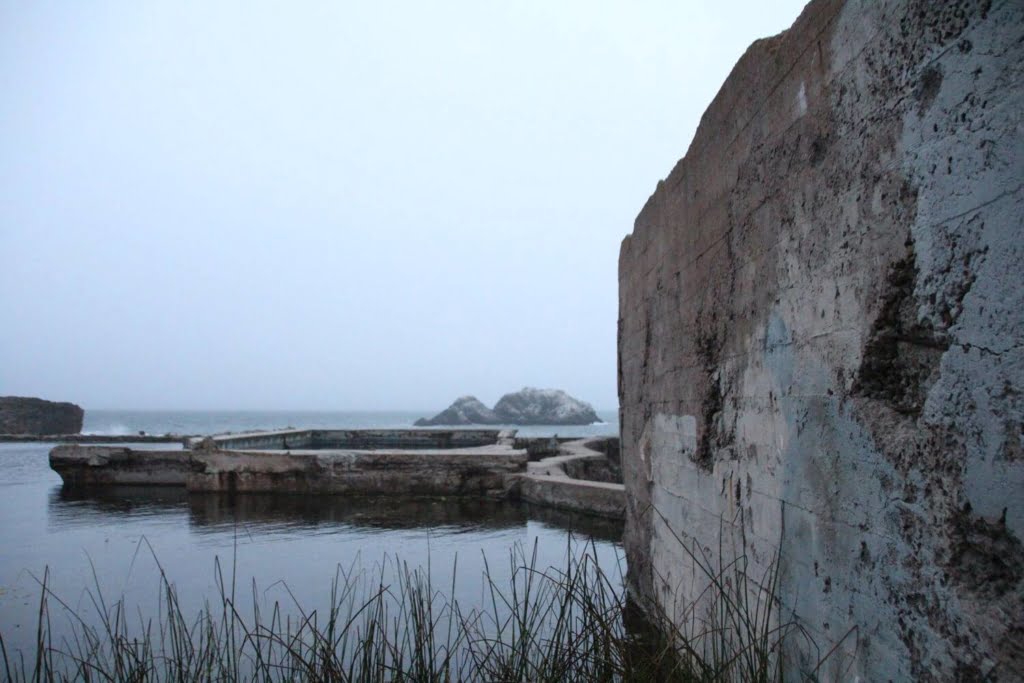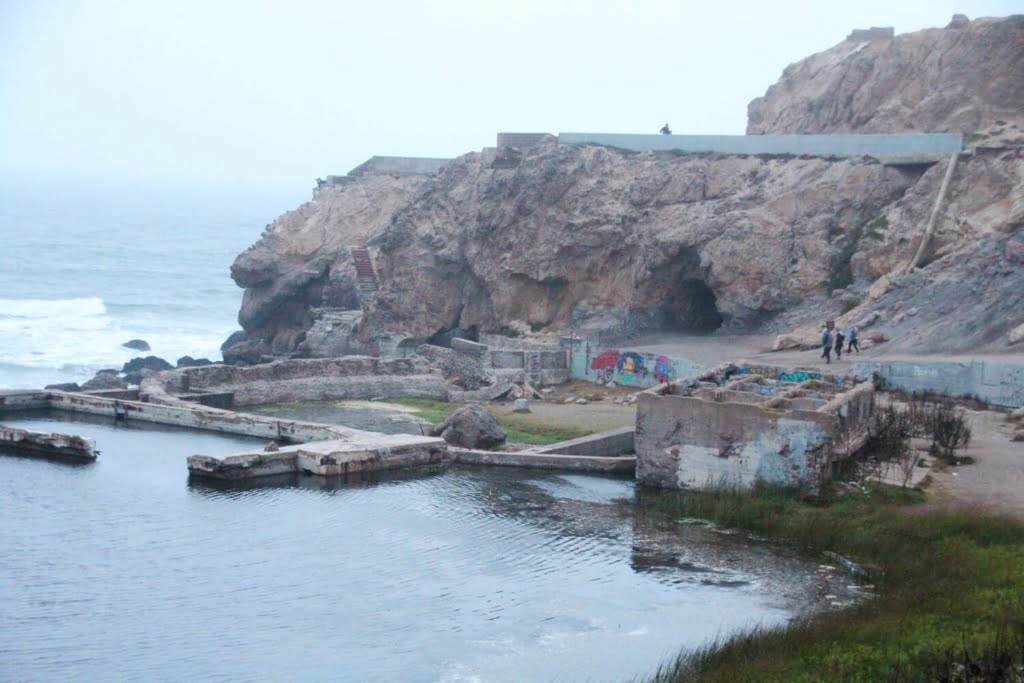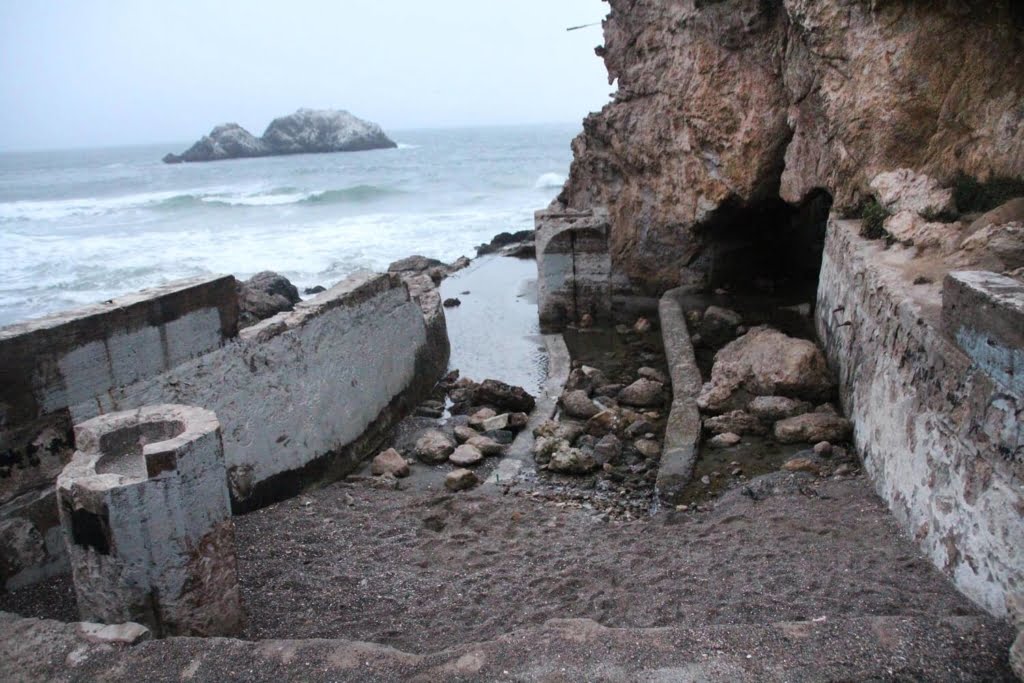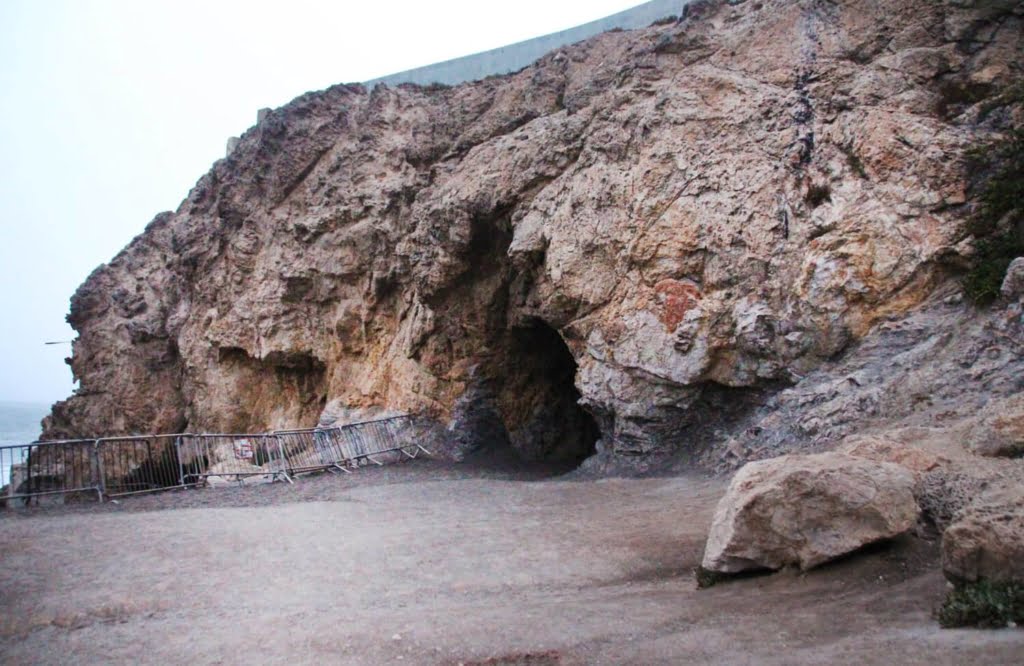 The cave is such a cool addition to the adventure.  There was another blocked off cave that didn't seem safe to explore due to the high tide.  Darn!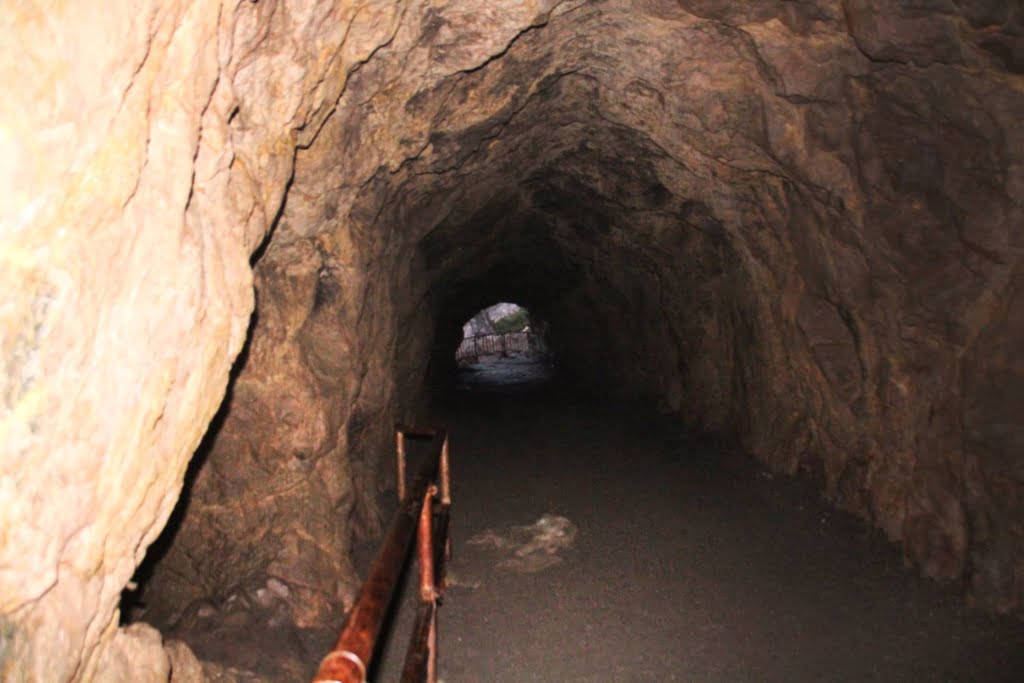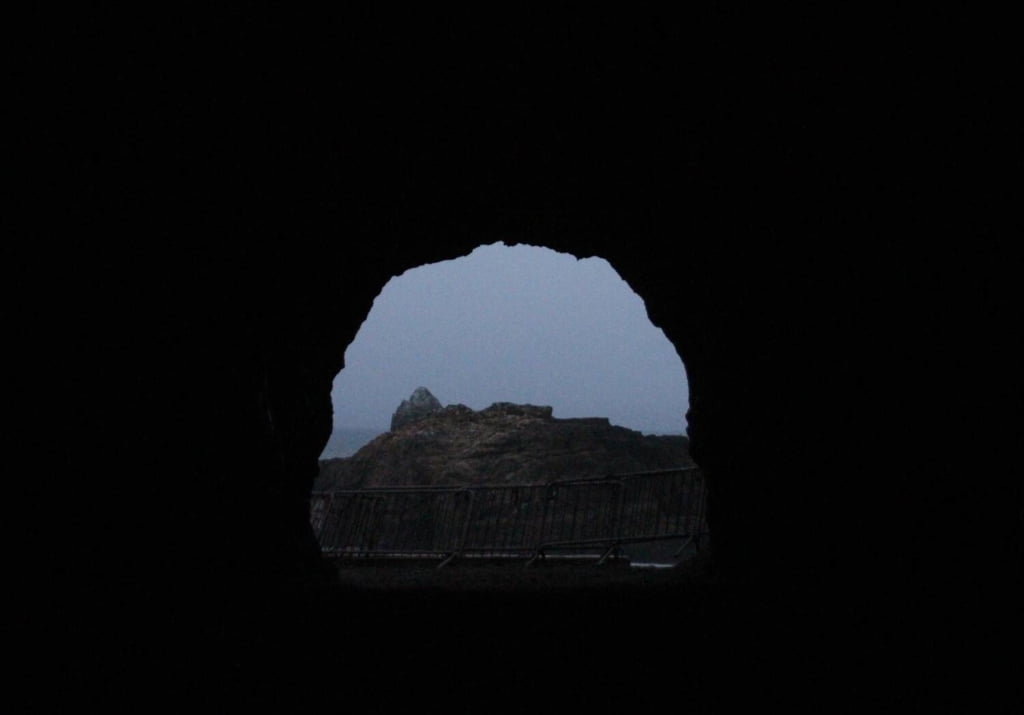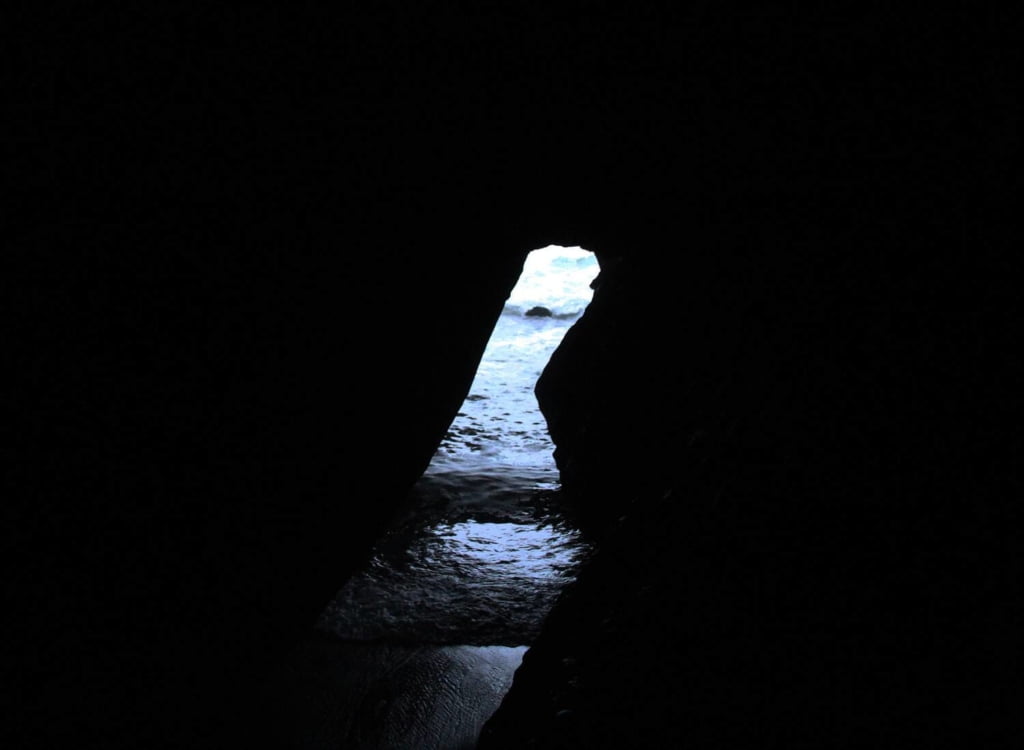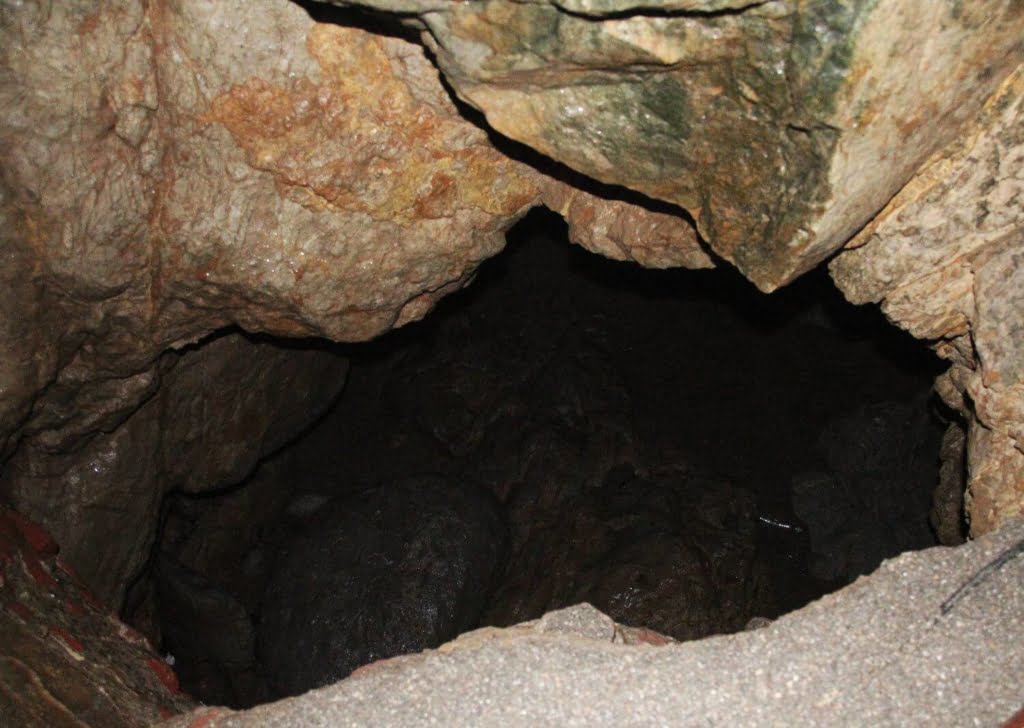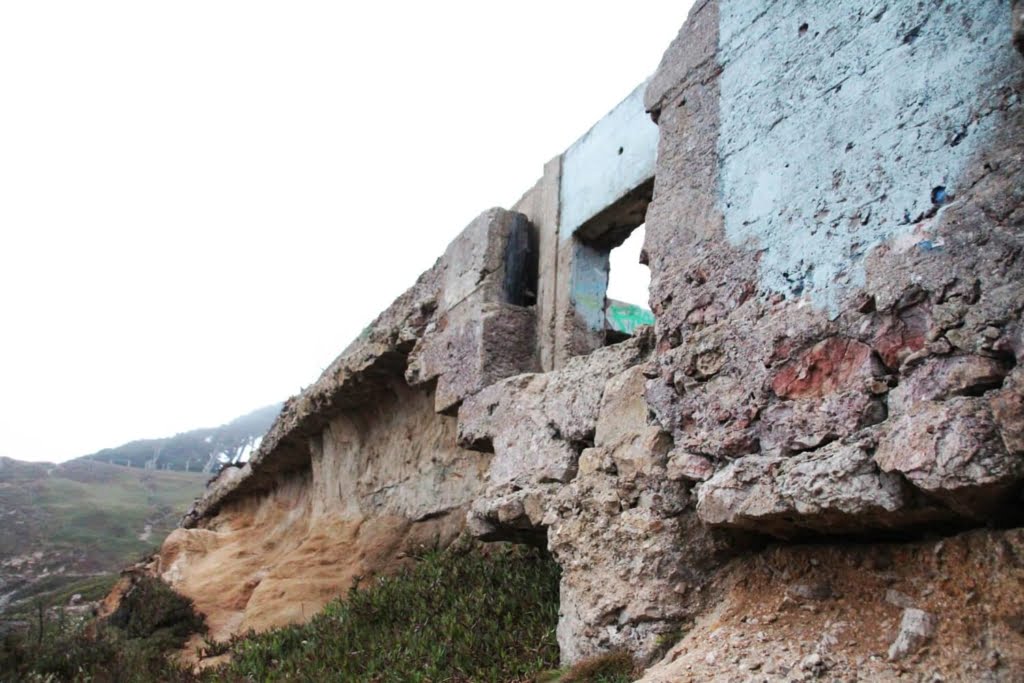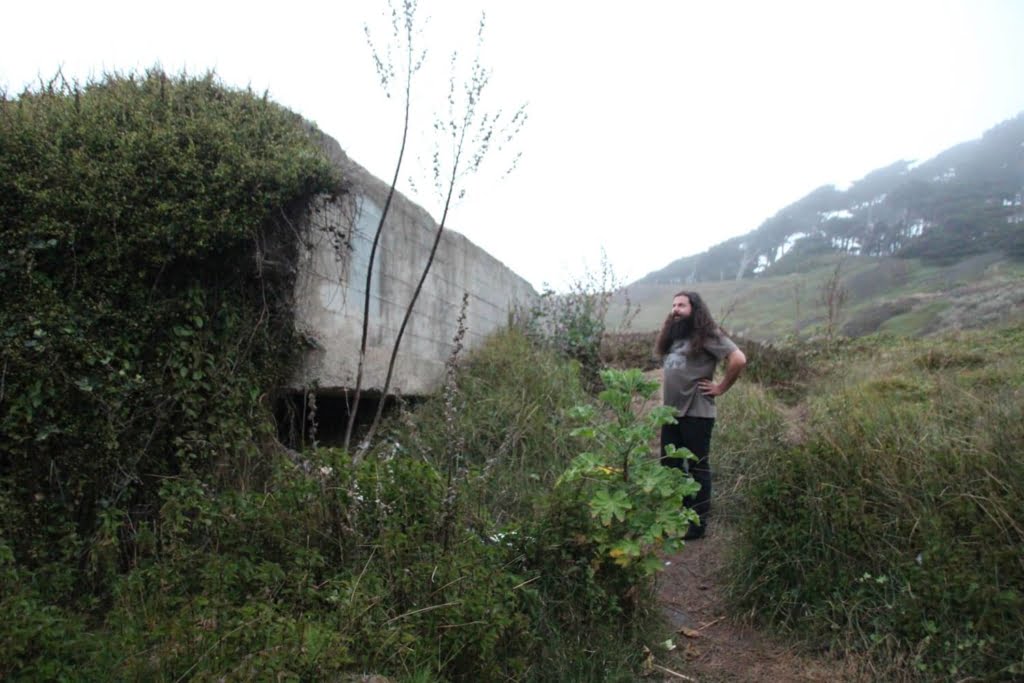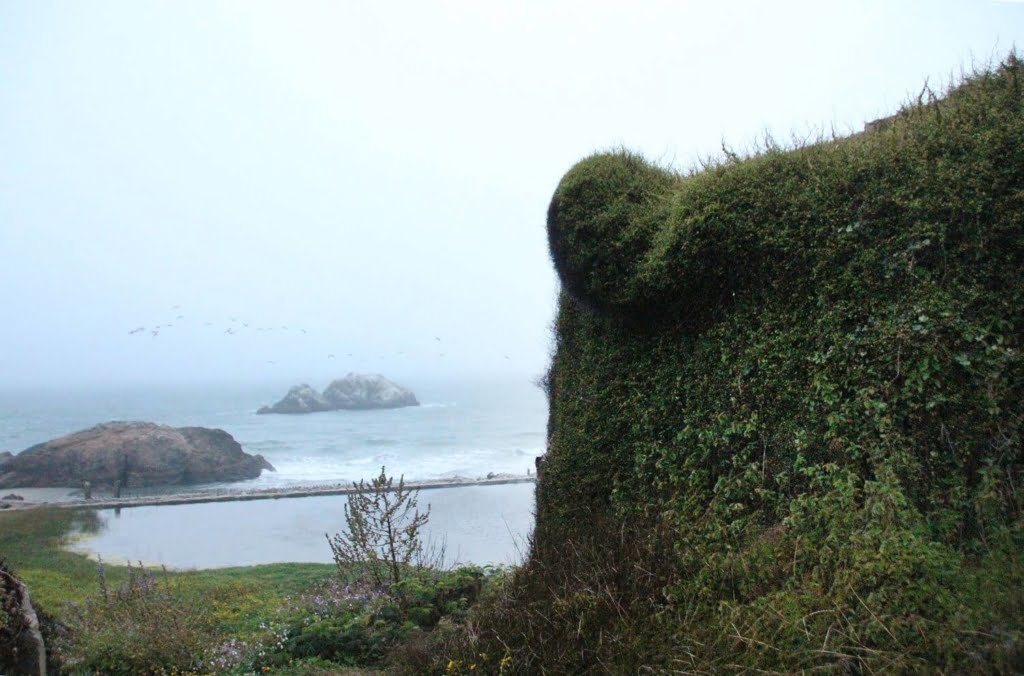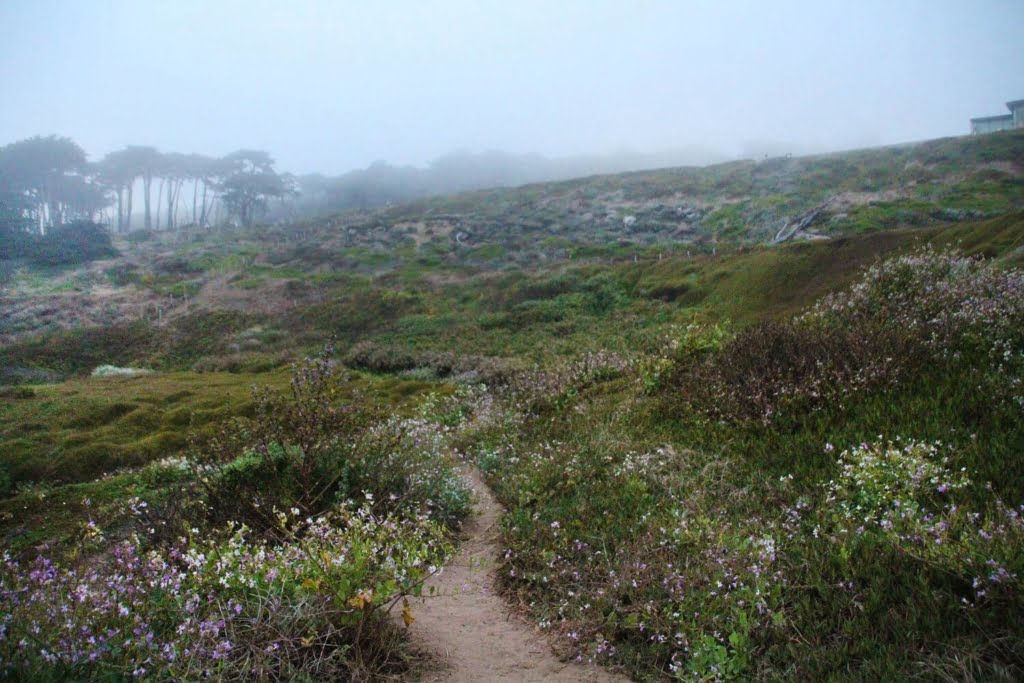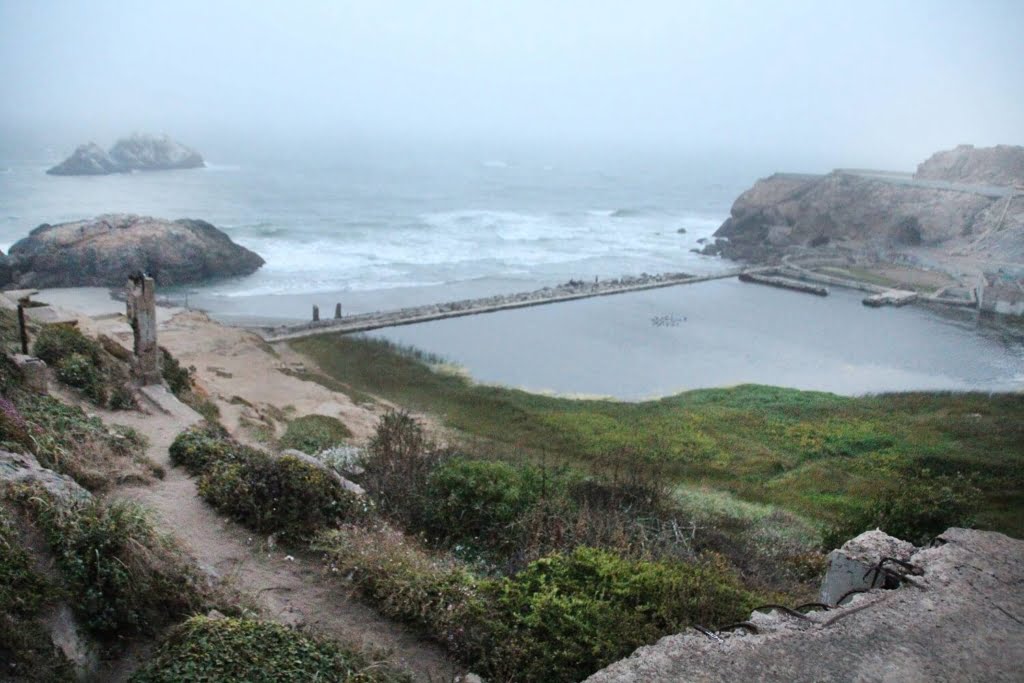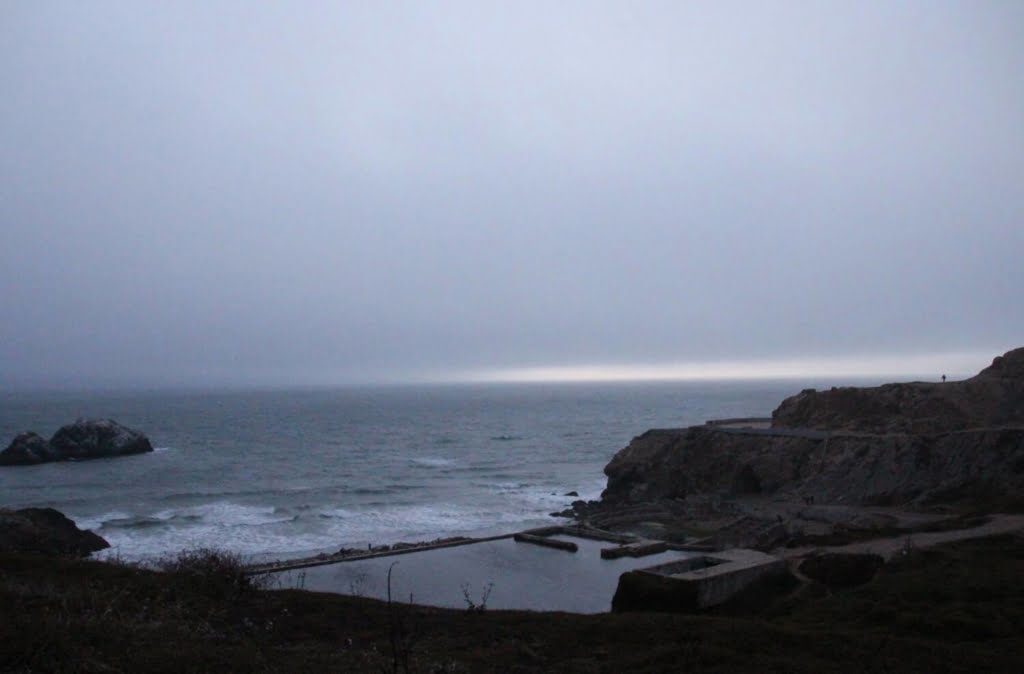 Check out our other site too!
[/vc_column][/vc_row]