Cascade Falls
Cascade Falls Trail
South Lake Tahoe, CA 96150
38.934903, -120.101140
Hike:2 miles roundtrip  Level: Moderate
Dog-Friendly: Yes    Kid-Friendly: Yes
Elevation Gain: 305 ft. // Waterfall: 200 ft. high
Parking: Although the trailhead to Cascade Falls is inside the campground, parking here is not permitted unless you are actually camping.  Be prepared to park along the street.
Where To Start: Emerald Bay is located a few miles north of South Lake Tahoe on Highway 89. The Bayview trail starts at the end of the Bayview Campground opposite Inspiration Point which is the scenic overlook located.
Personal Experience: What a beautiful place!  We did this hike in early July when the snow was melting, creating a strong, flowing waterfall!  Although the waterfall is difficult to photograph, you can sit right beside it while taking in the breath-taking views and meditating to the rhythmic sounds.  Please be extremely careful out here and keep dogs on a tight leash.  You could easily fall to your death if you venture too close as there is nothing separating you from the waterfall.
The hike is not shaded and has a moderate incline.  For this reason I would suggest early morning or evening as the best time to do this hike unless you're heading out in cooler months.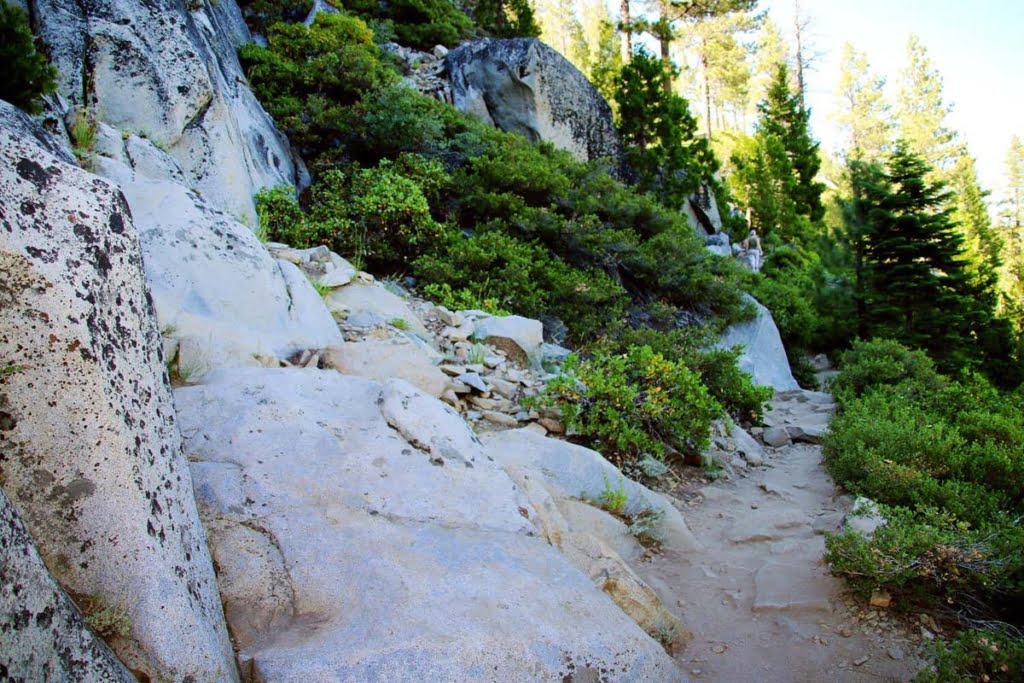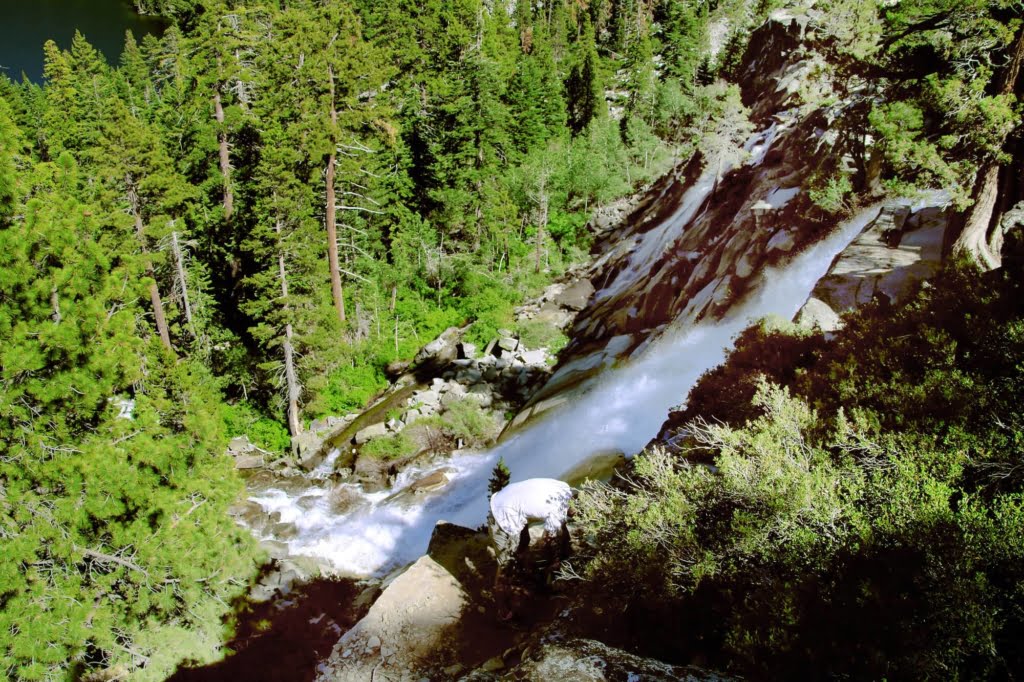 The trail was pretty rocky, just an FYI: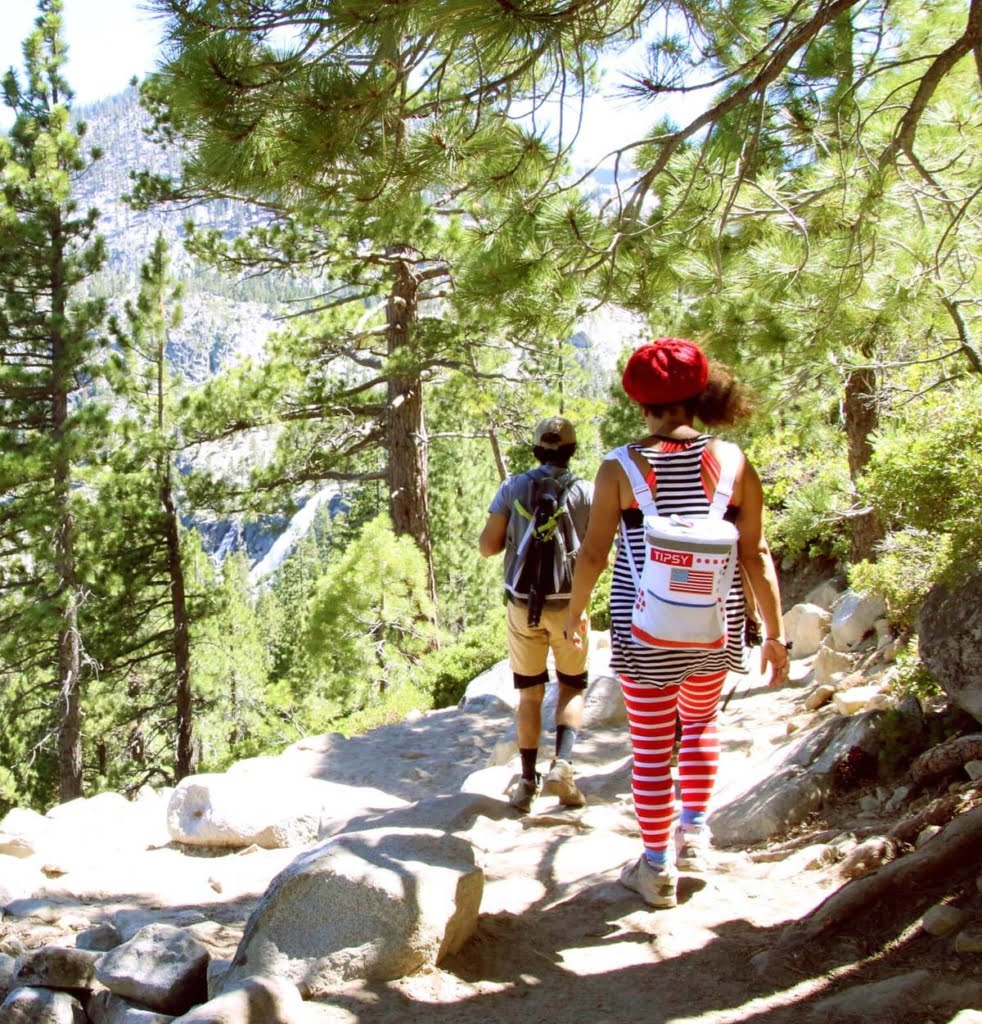 It's so exciting when you finally see it.  This waterfall is massive in real life!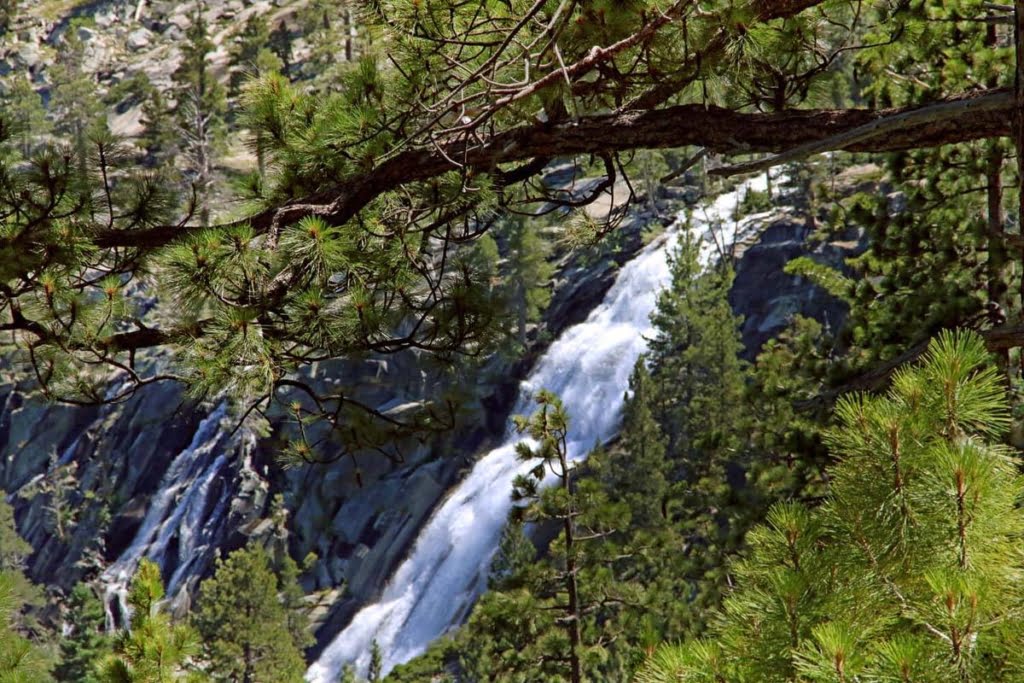 Every step is filled with so much beauty!  That is Emerald Bay with Lake Tahoe in the background: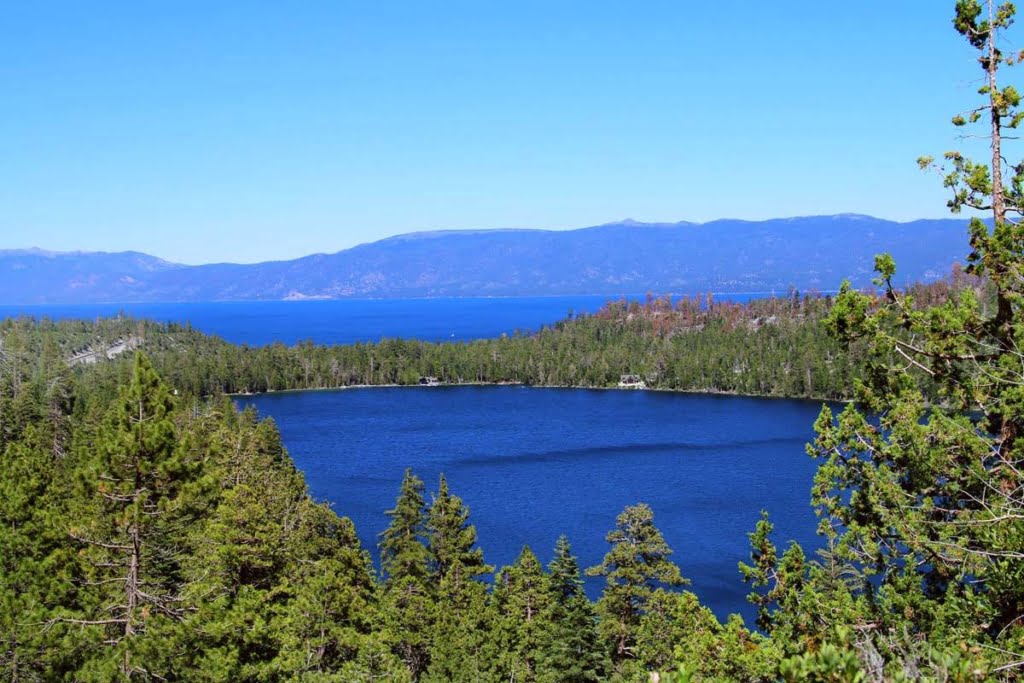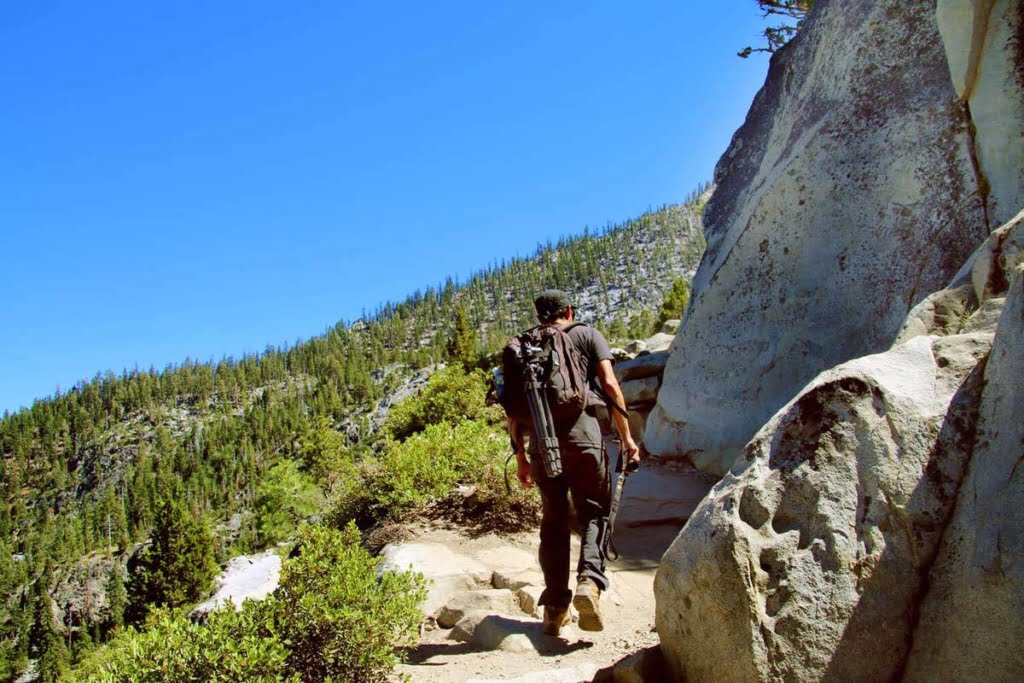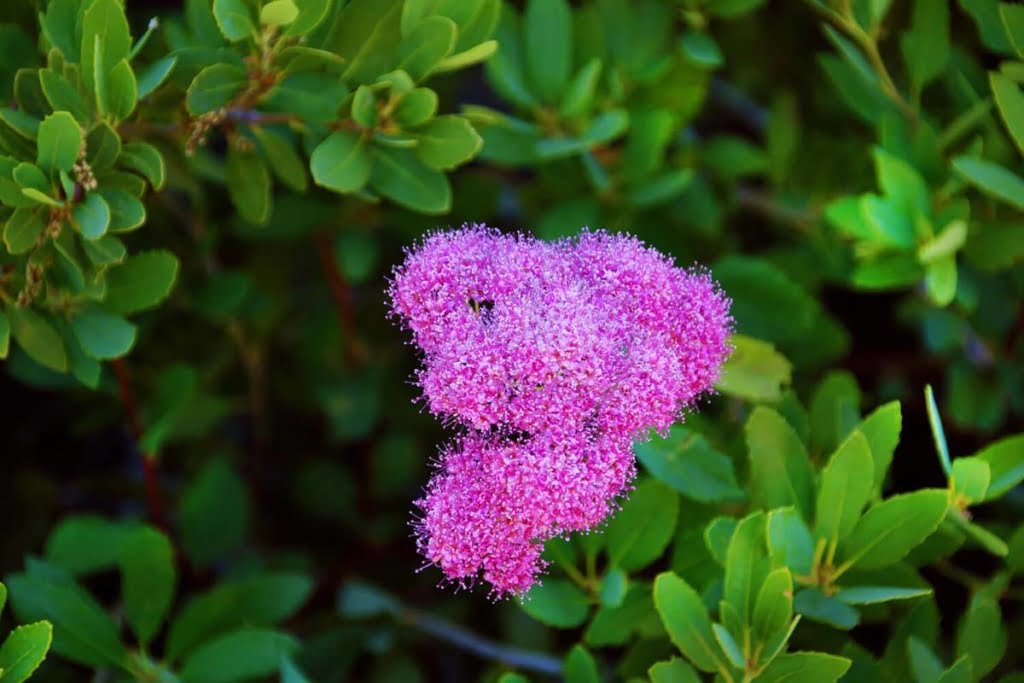 And we made it!  Don't be fooled by the photos.  The waterfall has a 200 ft. drop: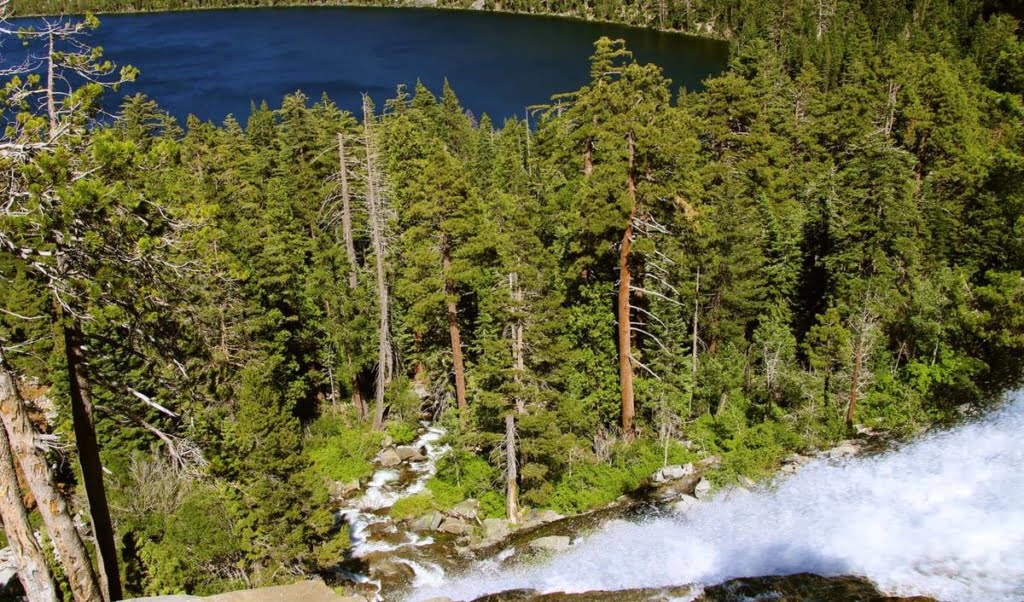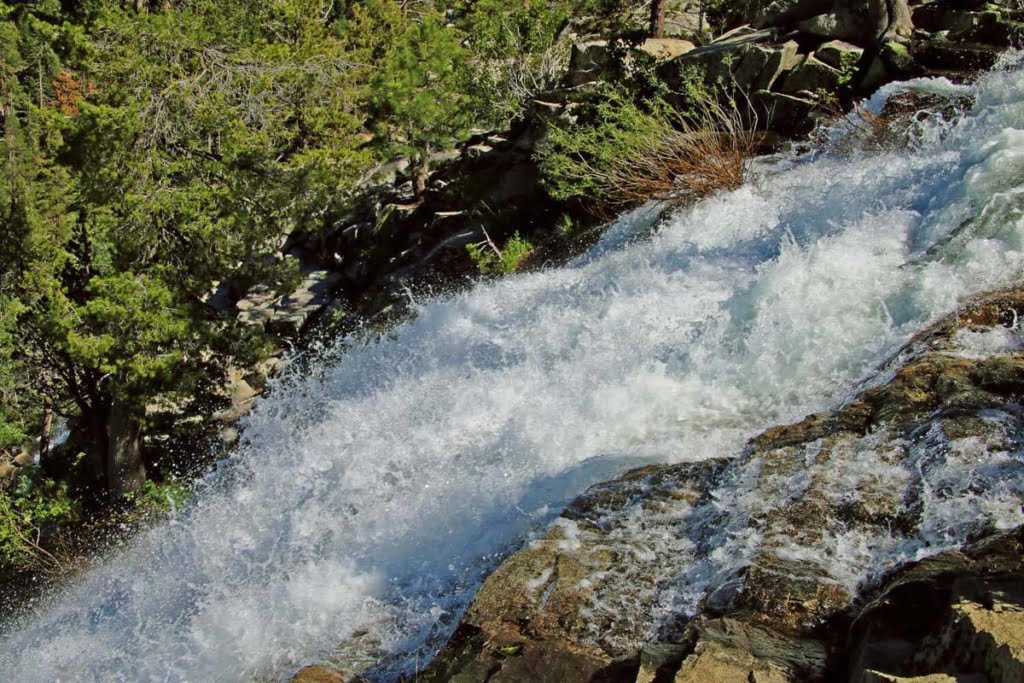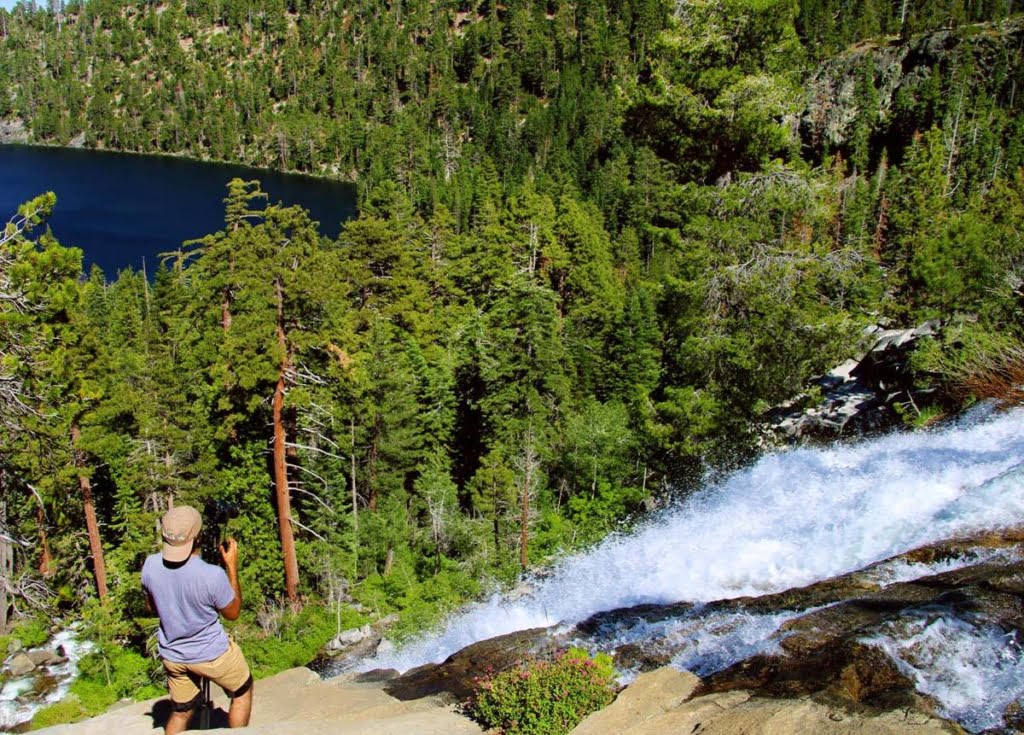 Check out our other site too!