Hello everyone! This is a friendly reminder that any of these fun places we may visit, we are a guest at. Please treat both businesses and trails with the utmost respect. We here at Hidden California follow the 'Leave no Trace' mantra, meaning whatever you bring with you comes back with you. If you see trash on a trail, please do your part to help remove it. Remember, we are not picking up trash from another person but instead cleaning up for Mother Nature. Happy adventures!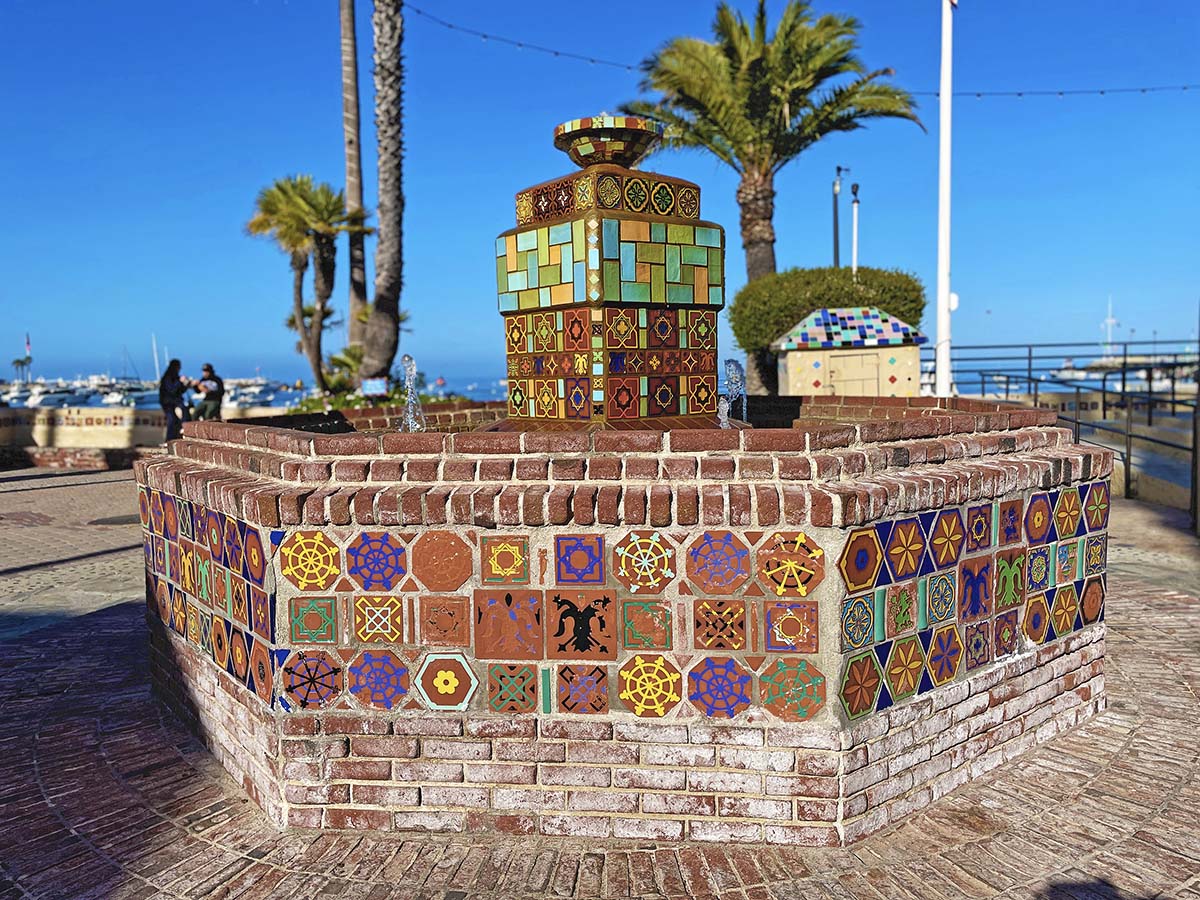 Avalon, Catalina Island
California 90704
33.339083, -118.314154
Dog-Friendly: Yes  Kid-Friendly: Yes
Visiting Avalon
I finally got the opportunity to visit Catalina Island for the first time in the spring 2022. Although our main reason for visiting was to stay at the Pimu Eco Village, we got dropped off in Avalon which gave us the opportunity to explore this area.
It had never been too high on my list of places to visit as Avalon seemed too touristy to me.  Although it is true that it is a tourist's paradise, it still has so many beautiful features making it worth the visit.
In order to visit Avalon there are several options on how to get over there, which include the Catalina Express or the Catalina Flyer. There is also an airport here so if you have small plane access, flying is an option!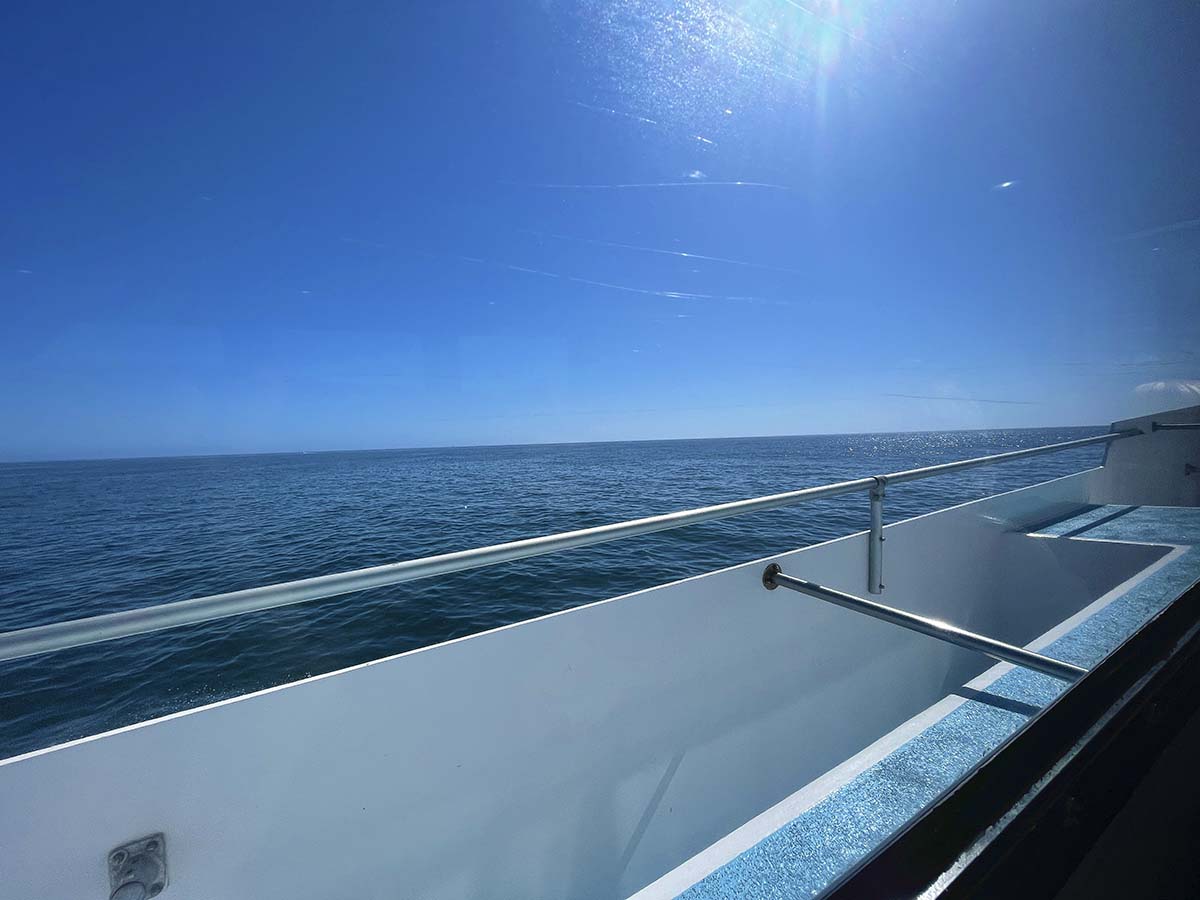 Catalina Island is almost entirely protected by the Catalina Island Conservancy.  I personally find this amazing and so wonderful that 88% of the island gets to remain in its natural state and undeveloped.  Hopefully it will stay this way forever. You can learn more about the conservancy here.
For this reason, Avalon is going to be the top tourist destination. For those that are lovers of Spanish architecture and bright colors, you will probably enjoy walking around the shopping district and neighborhoods as much as I did.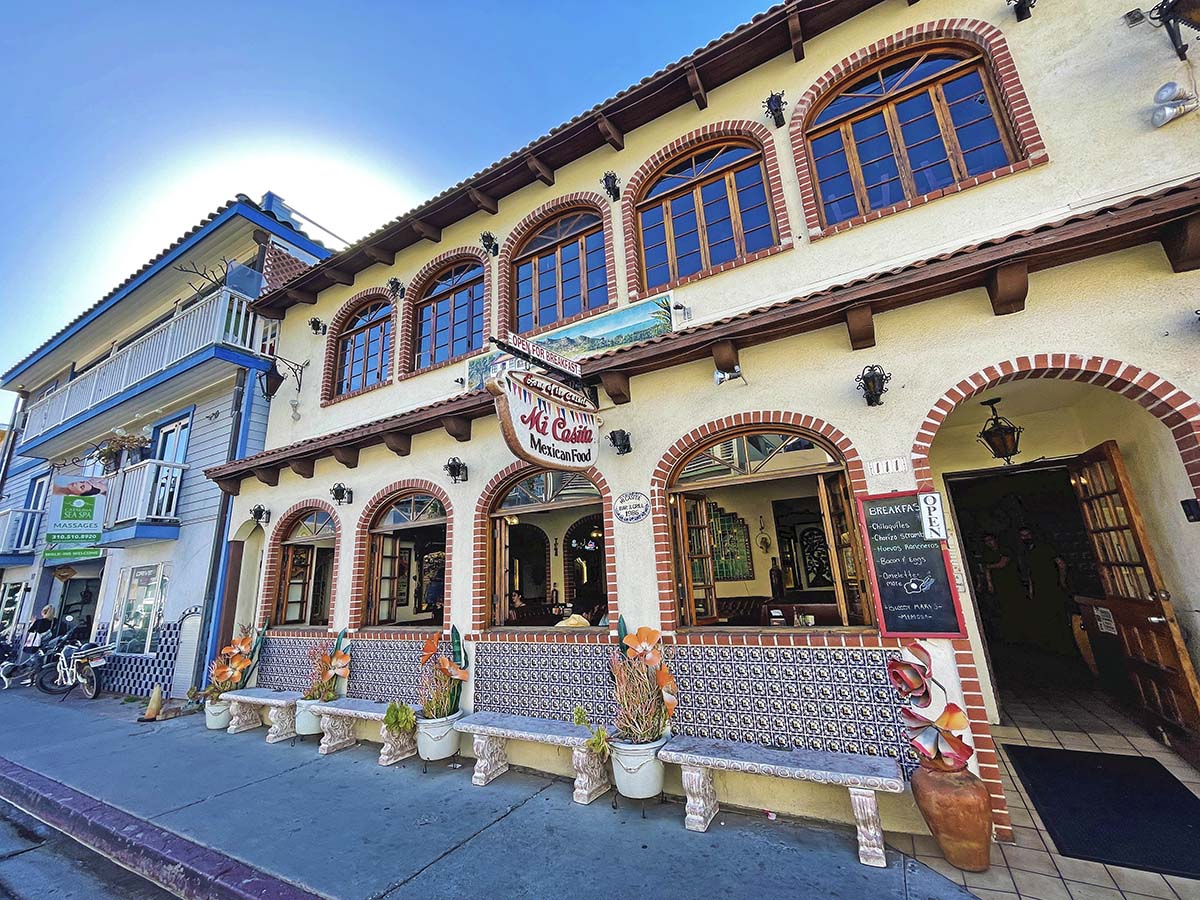 There are a ton of vacation rentals and a few hotels giving you the opportunity to spend more than a day here.  There are also a ton of great restaurants and shops.  I noticed no chain stores and only mom and pop-type shops which I really respect.
Hollywood History
Catalina Island has been the location for over 500 motion pictures, TV shows, commercials and documentaries over the past century.  Beginning in 1911, it had great popularity during the silent film era.
The island has been transformed  to look like Hawaii,  Tahiti and even the American Frontier in films. Scenes from the famous movie Jaws, for instance, were filmed here! Being that it is right off the coast of Los Angeles, you can see why it's been so popular for filming!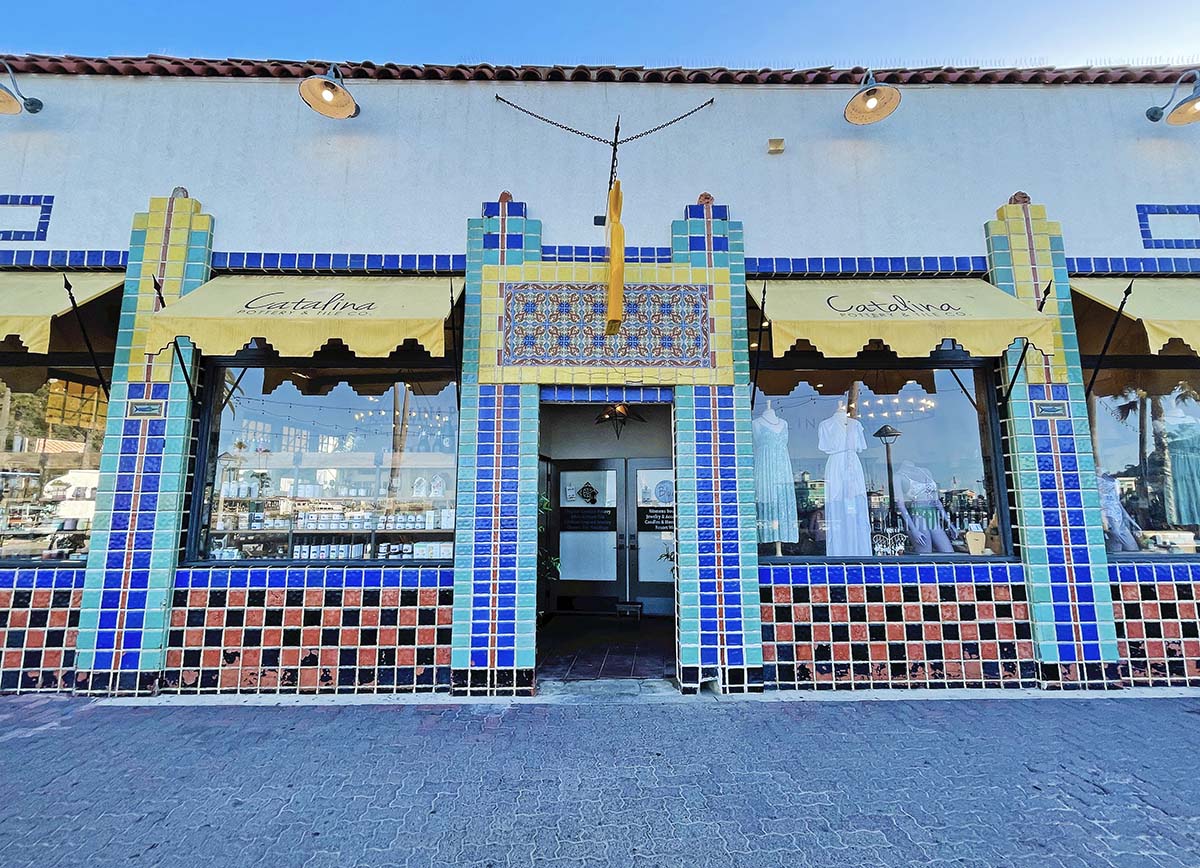 Indigenous History
The entire island of Catalina is traditionally Tongva territory.  The Tongva call this island as Pimungna or Pimu.  It is estimated that between 2,000-3,000 Tongva lived on the island before colonization began. The Tongva were experts on the island's flora and fauna and made use of every plant in some way or form.
The tribe was forcefully moved from the island by Spanish missionaries & soldiers and brought to San Gabriel in the late 1700's. They were from then on known as Gabrieliños by the missionaries whose aim was to eradicate their culture and force them into Catholicism. Learn more about the Tongva tribe and how to support them here.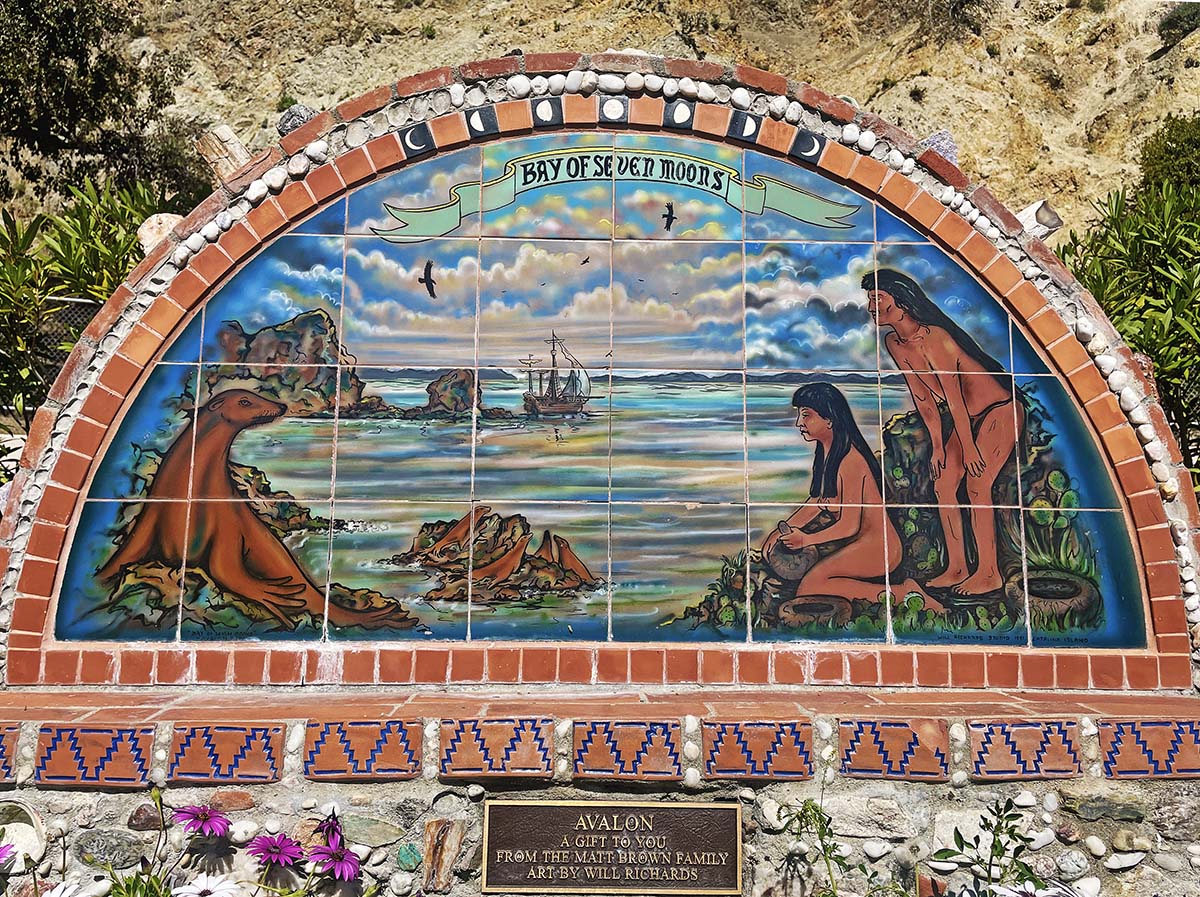 Right when we got off the ferry I noticed a cave.  Although shallow, it is definitely a cool cave and makes for the great photos!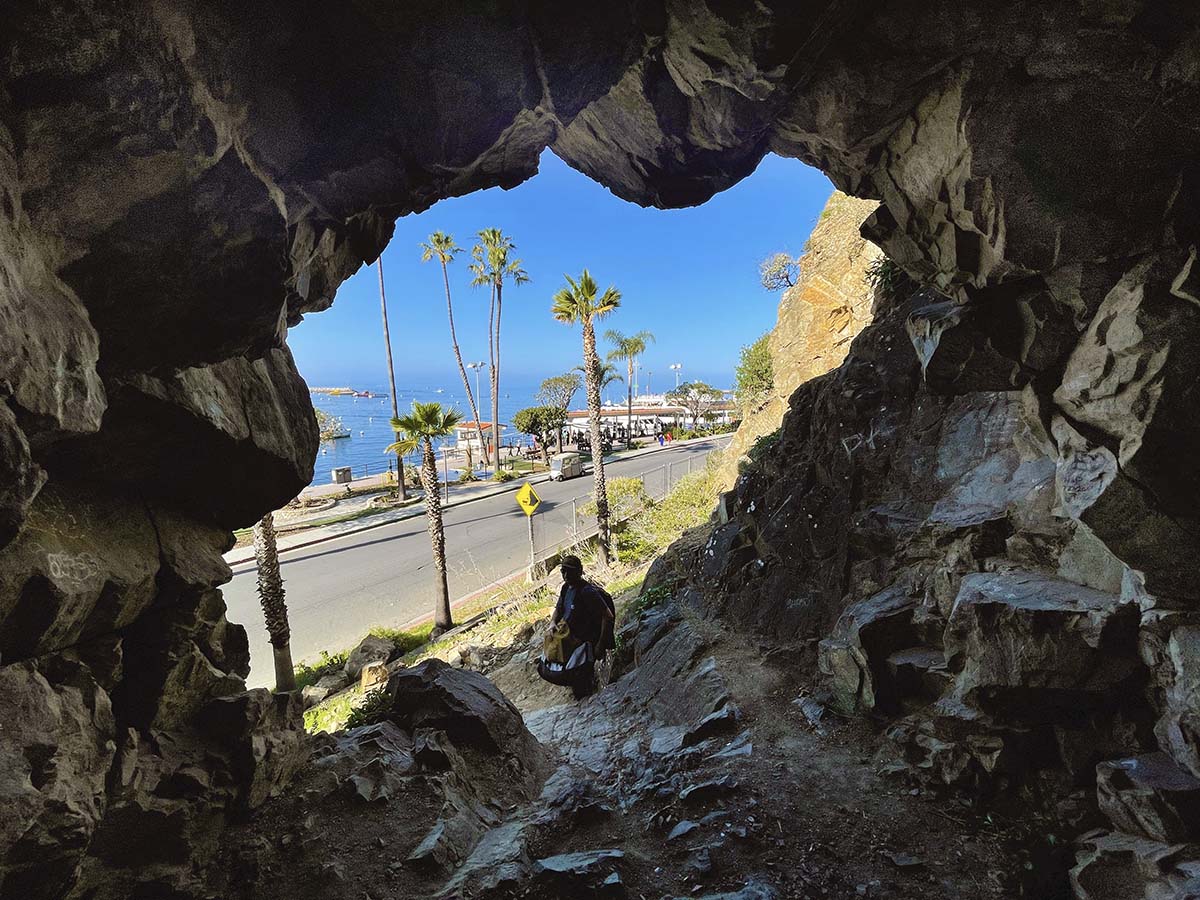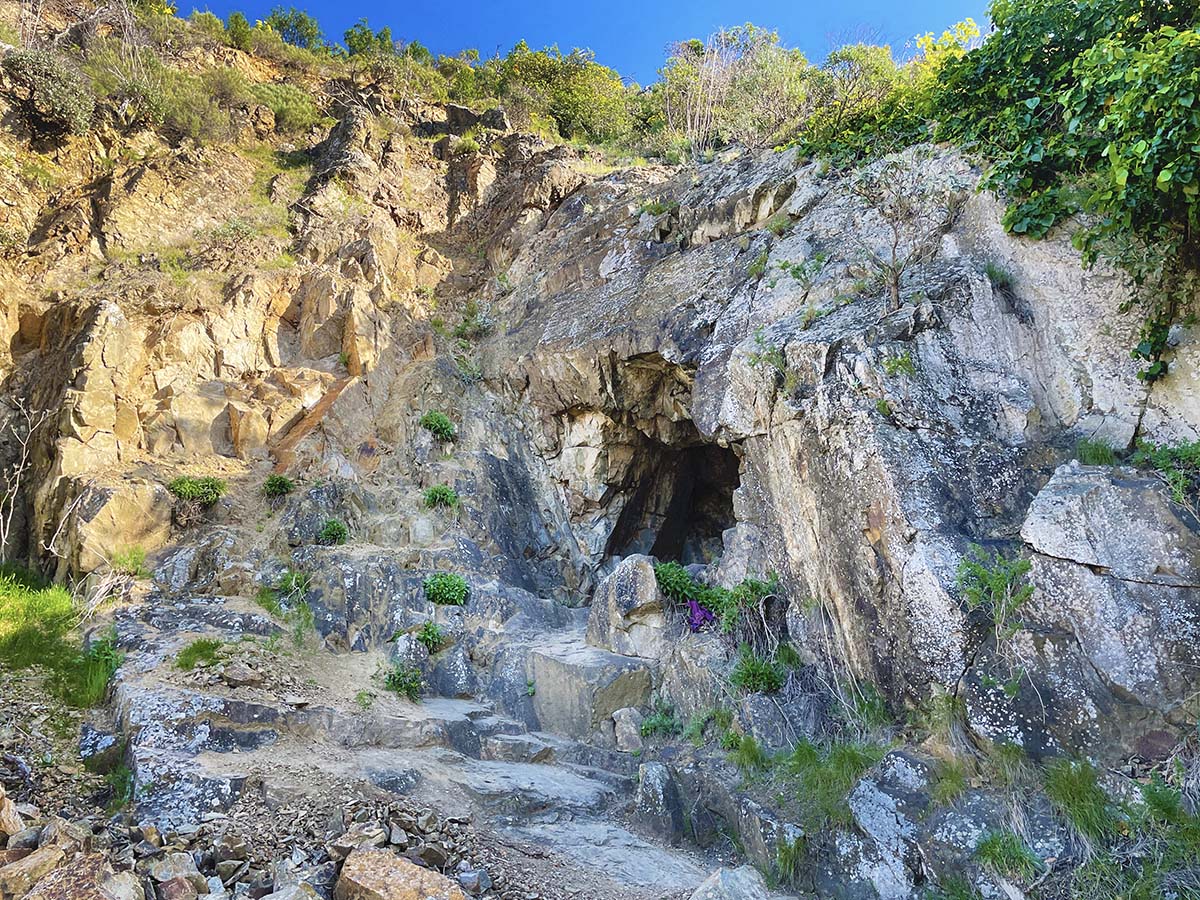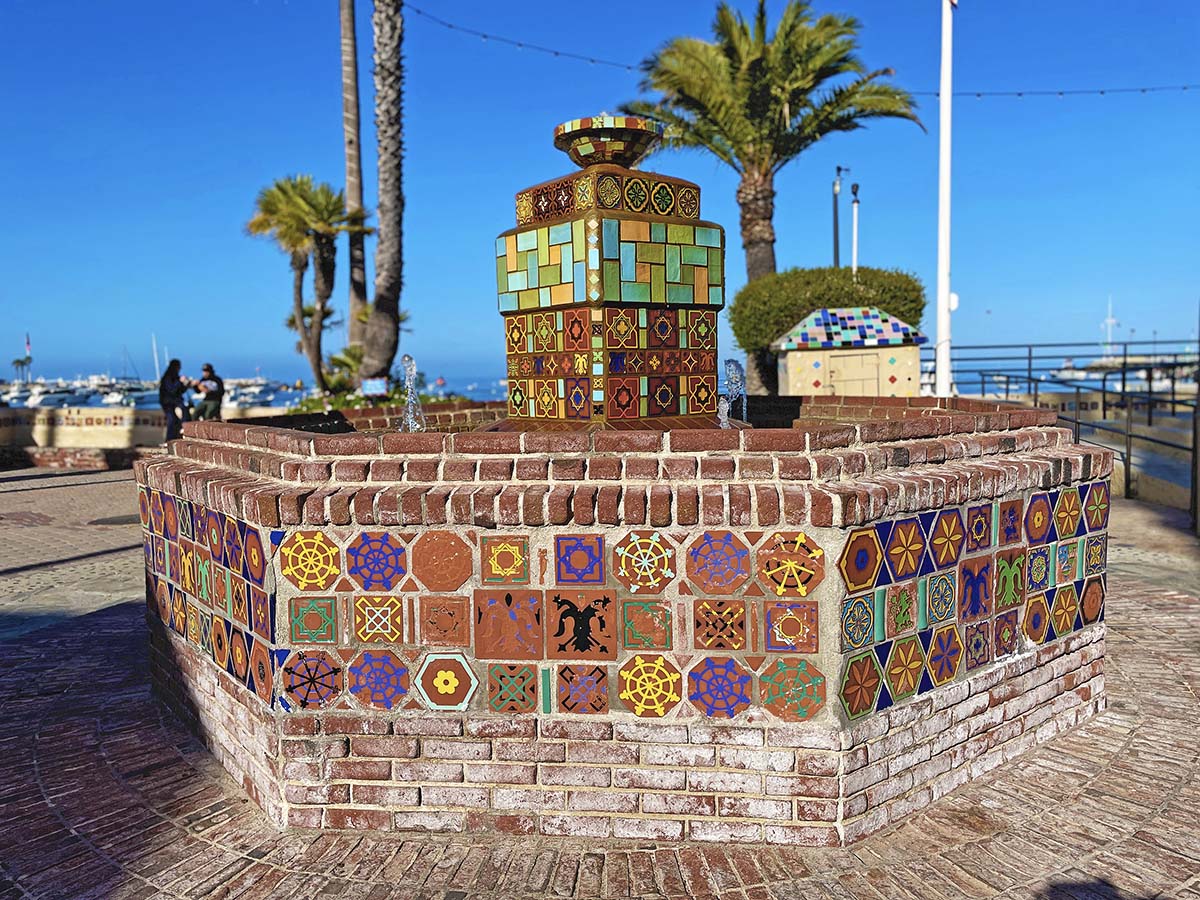 There are so many delicious dining options here!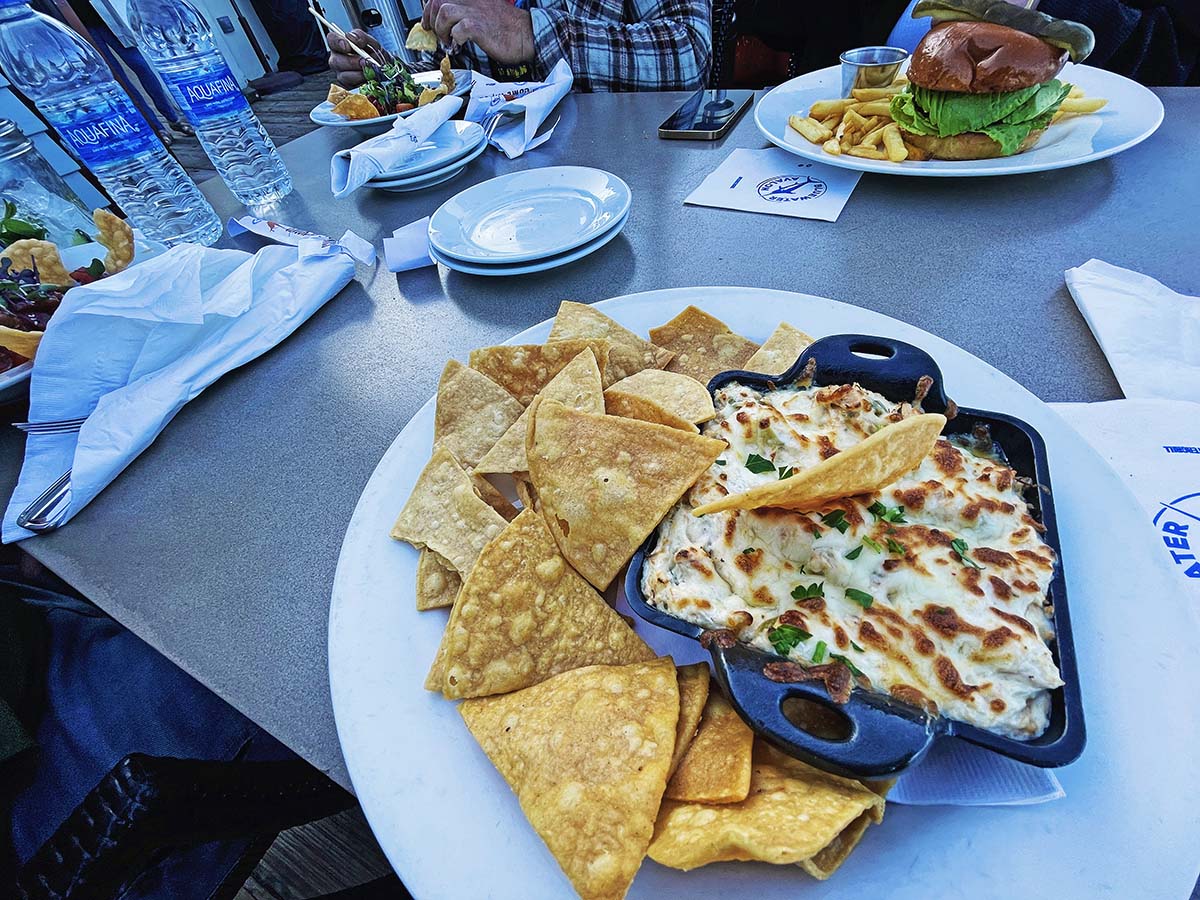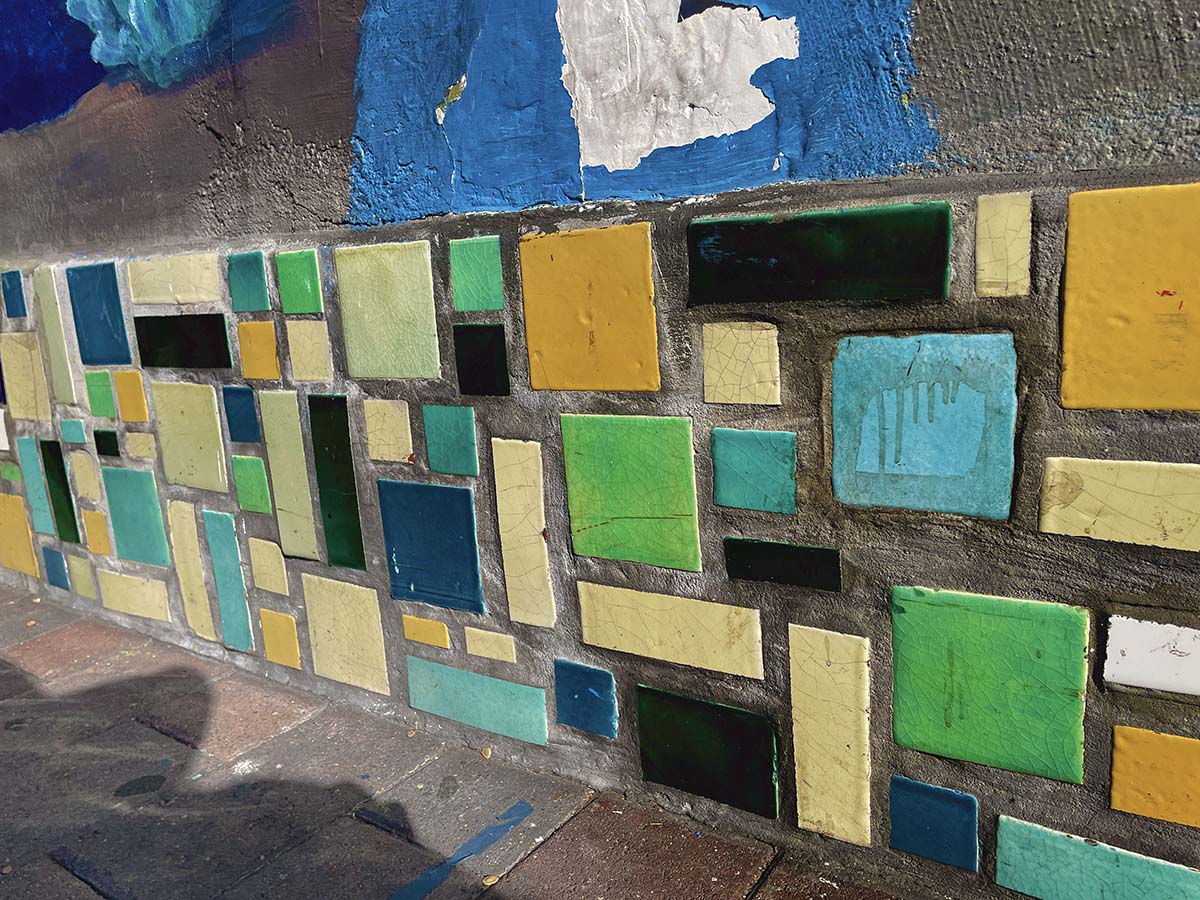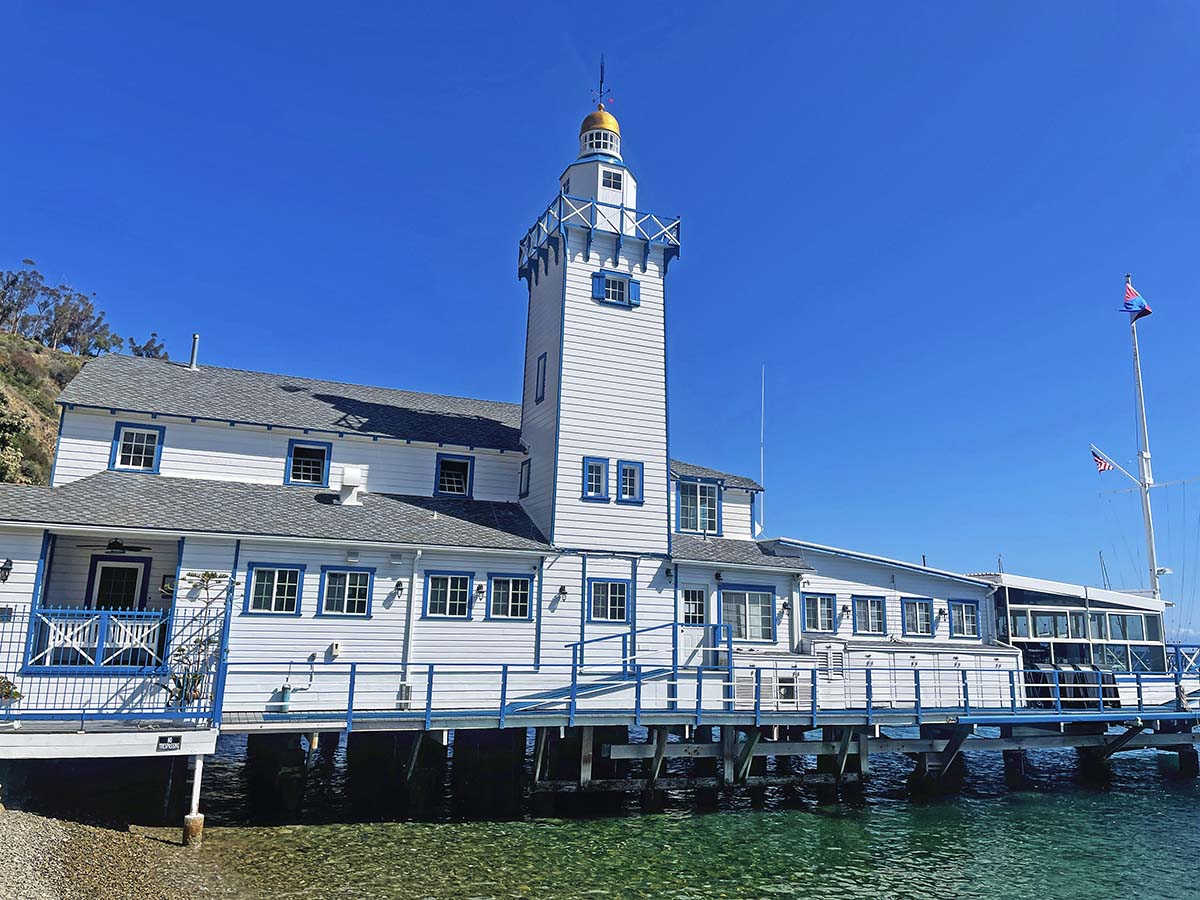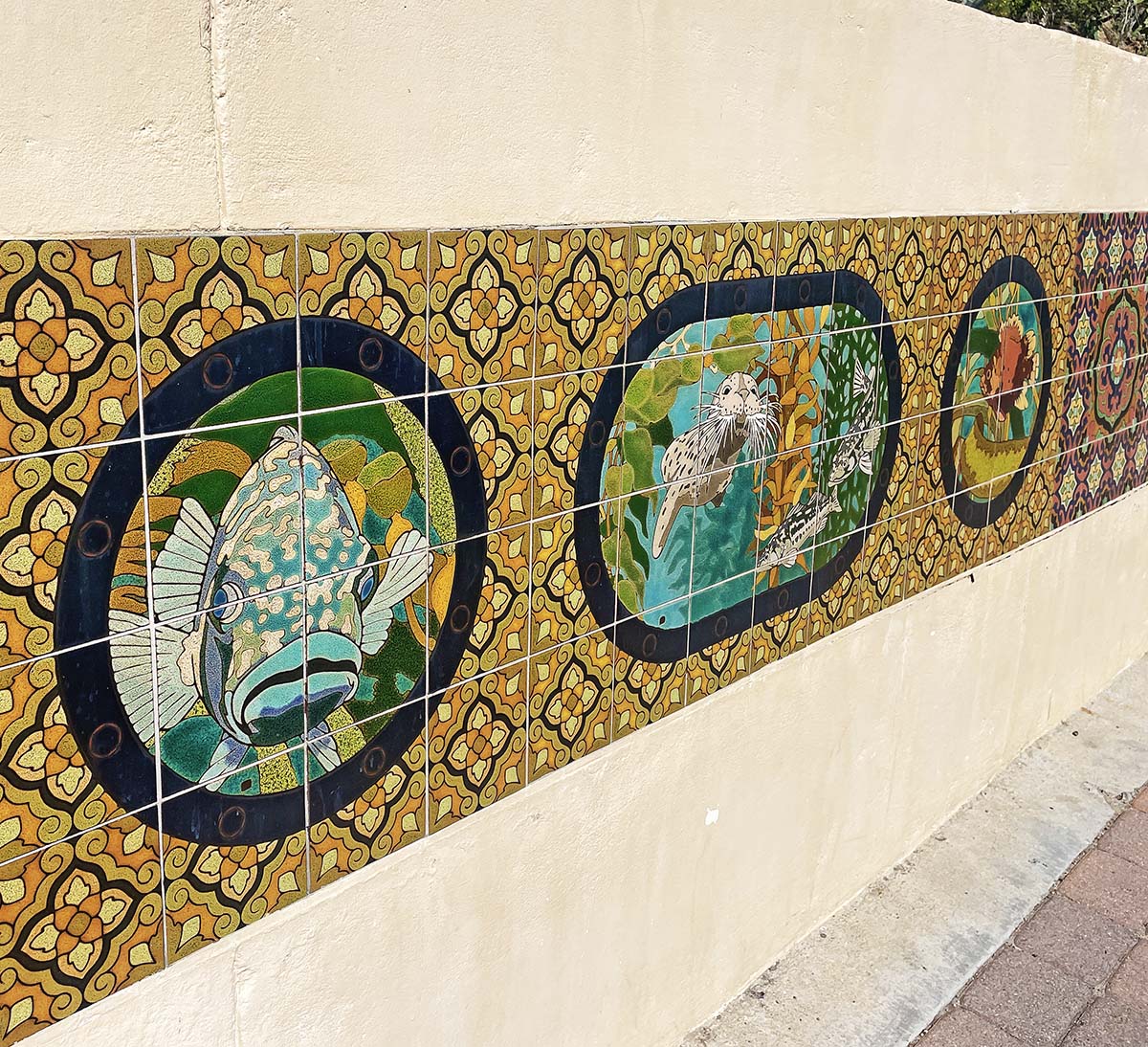 A shot of the Catalina Casino.  I definitely recommend taking a tour here!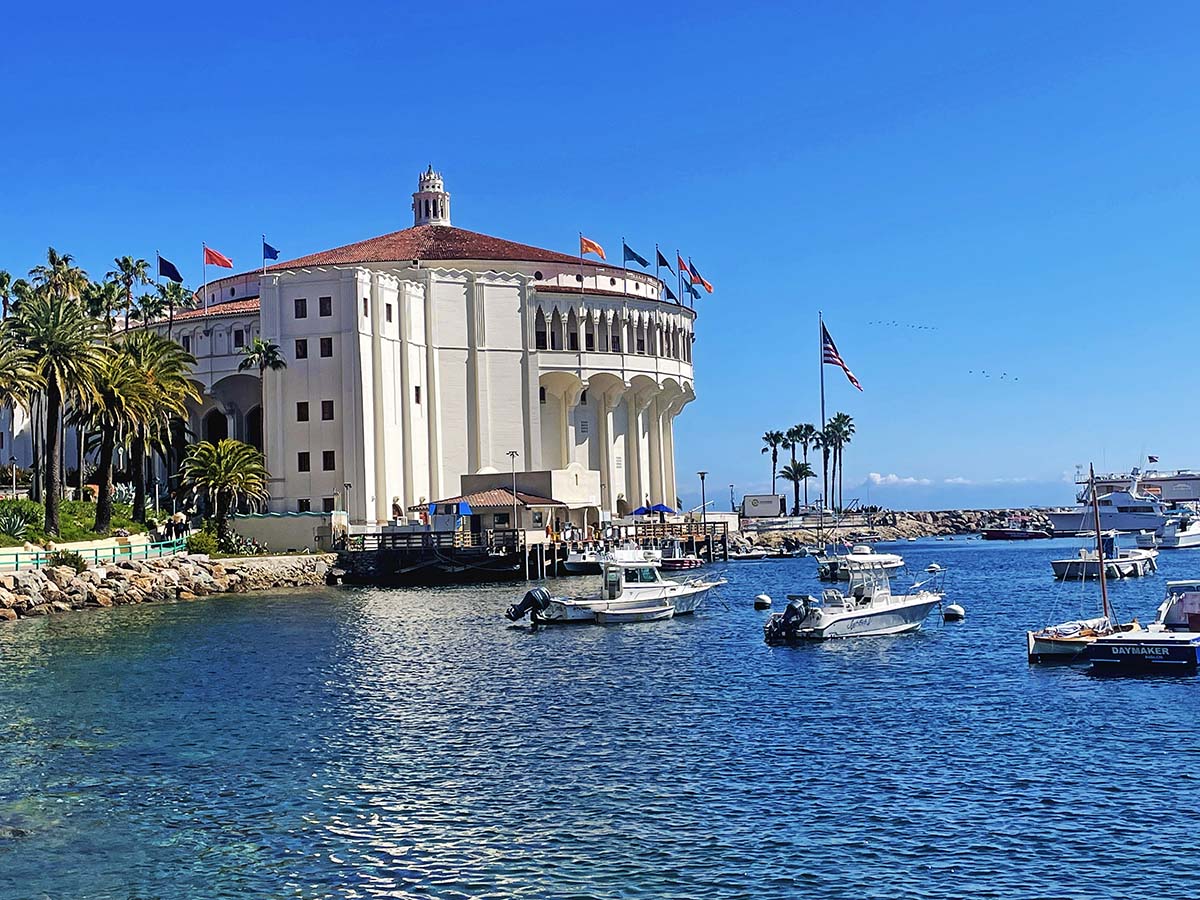 We did a neighborhood walk while here which definitely did not disappoint.  So many cute homes!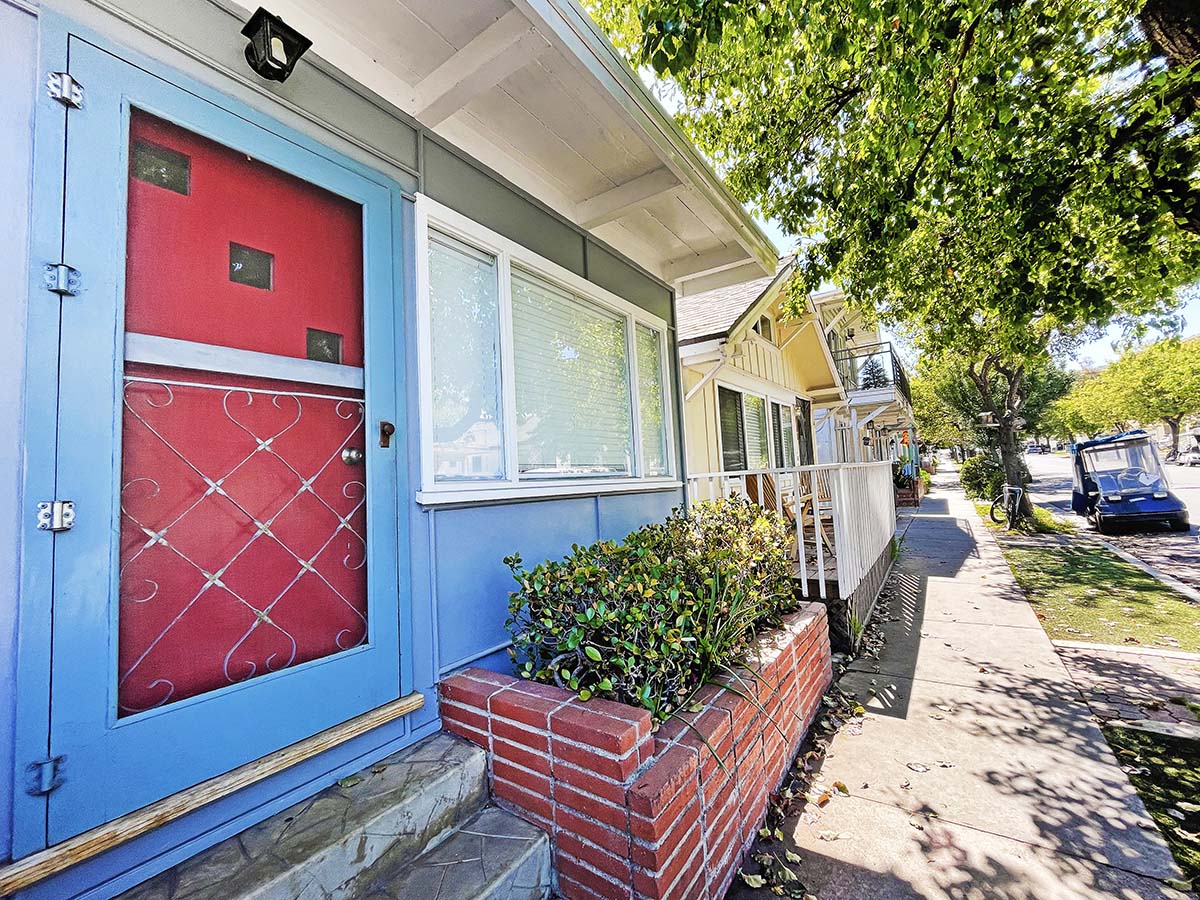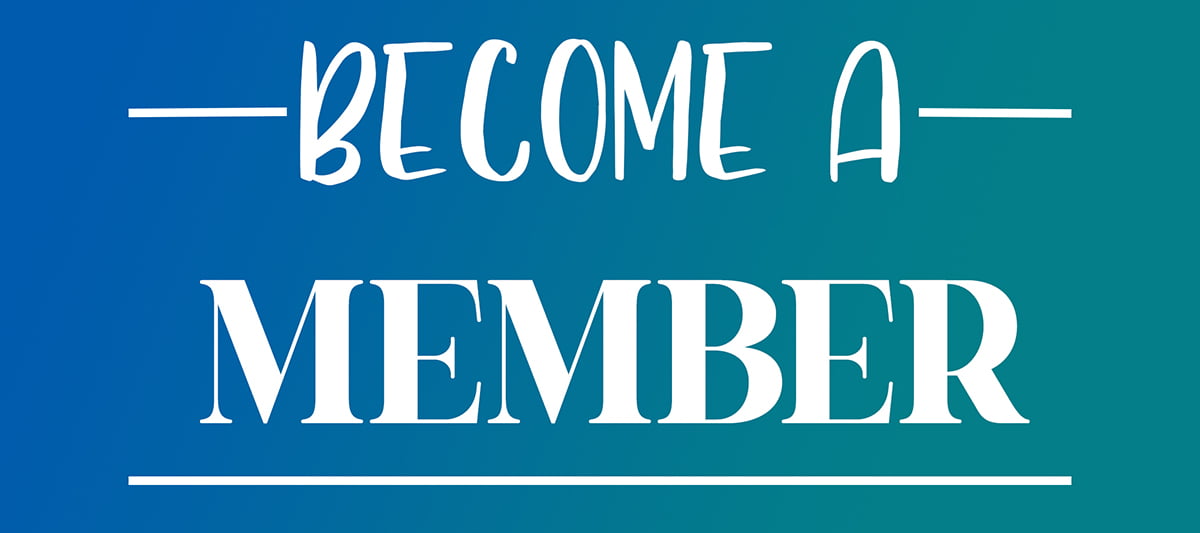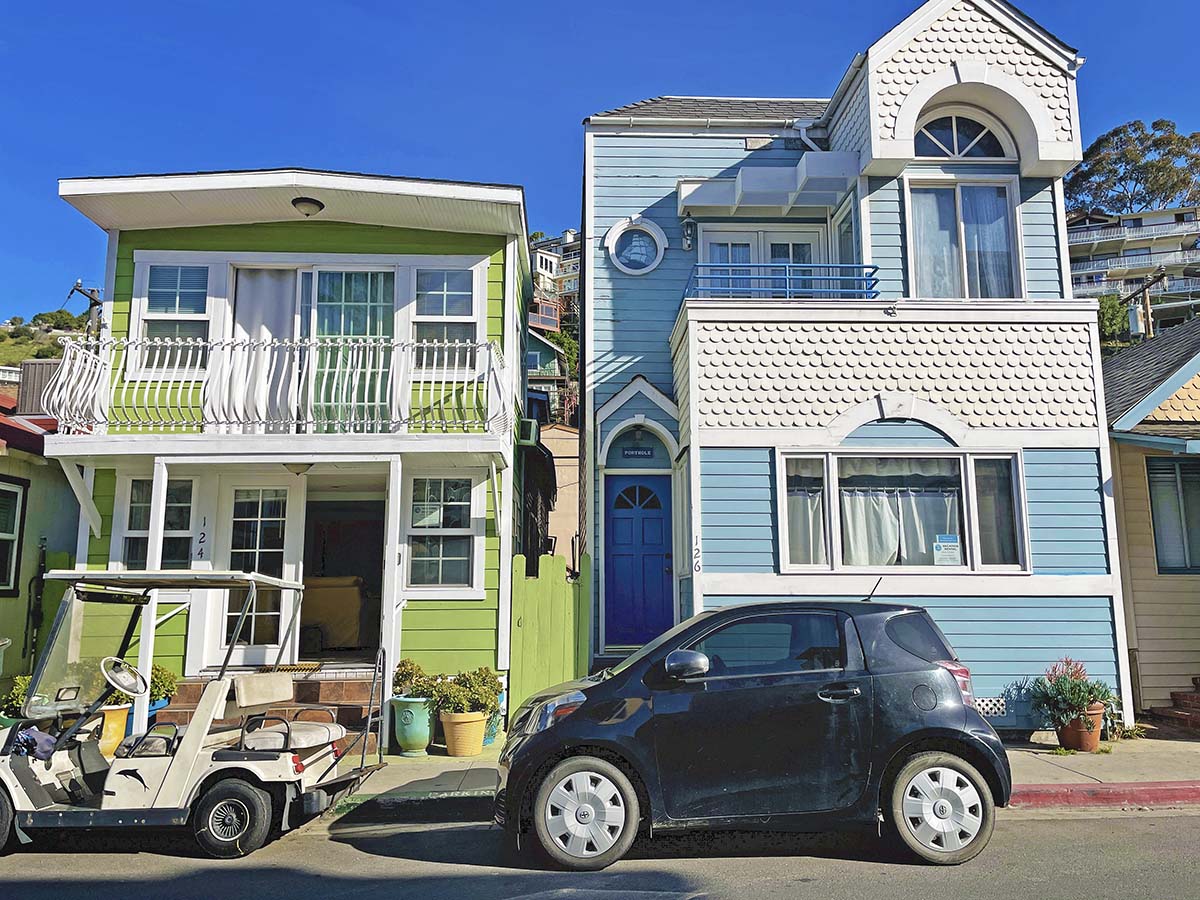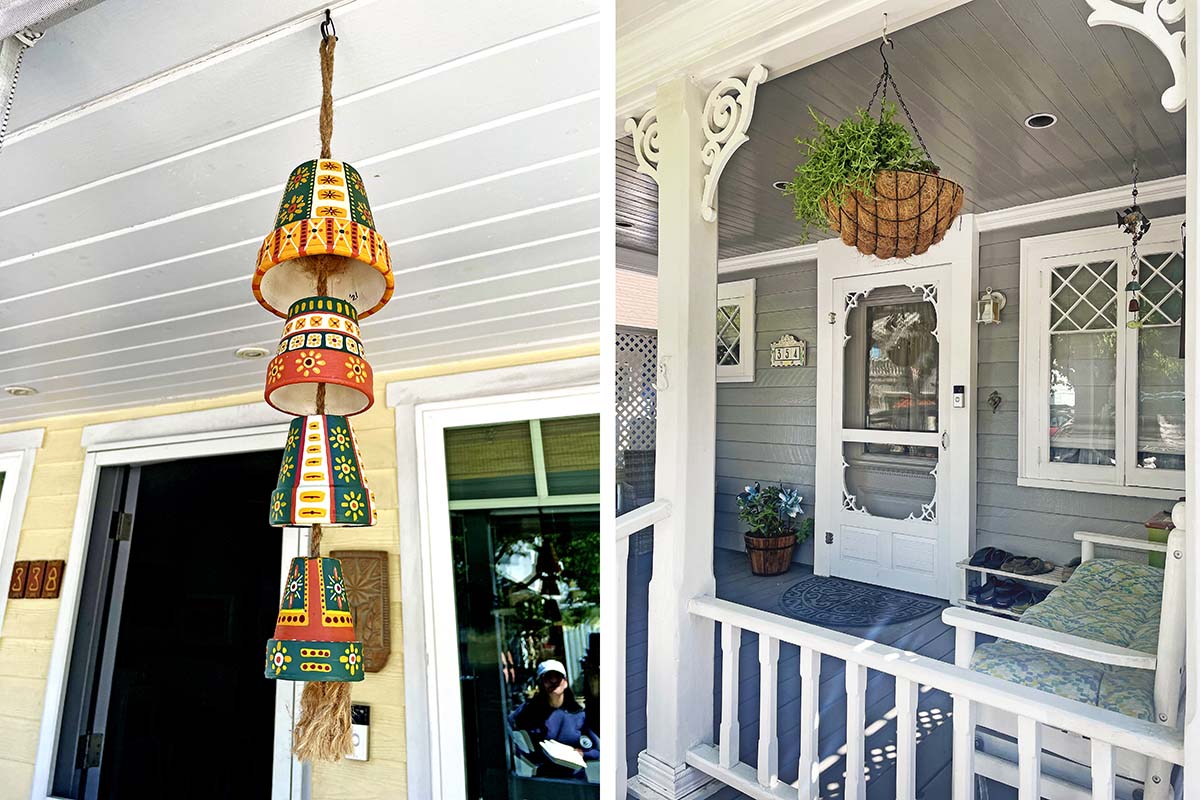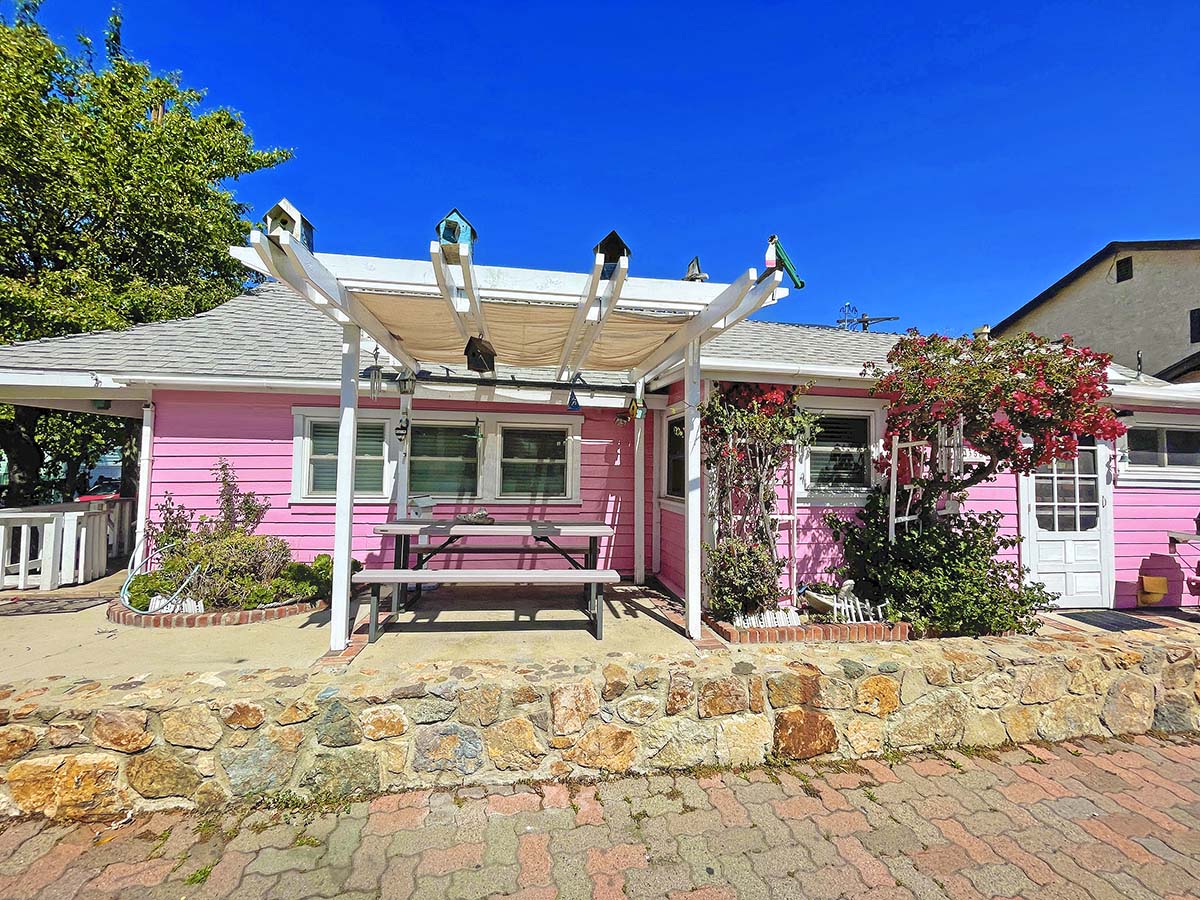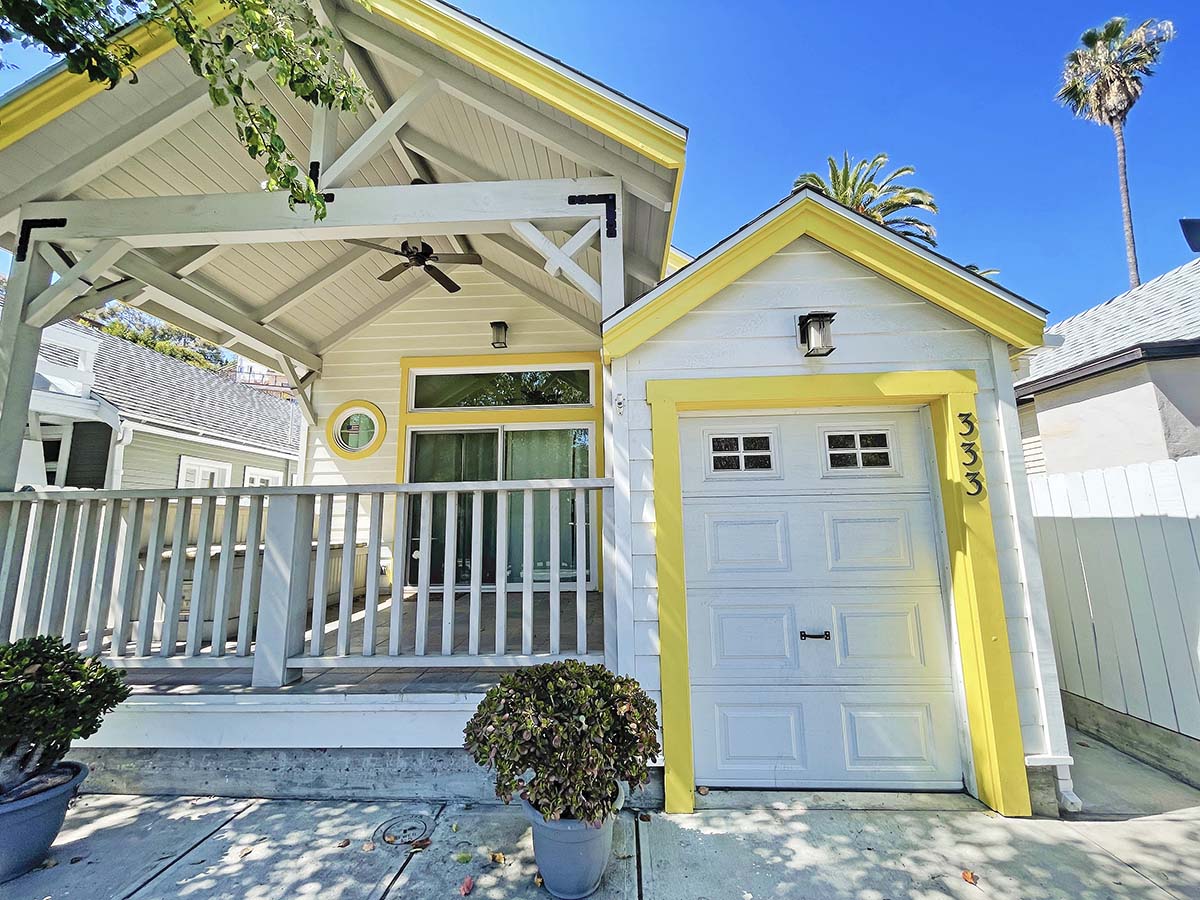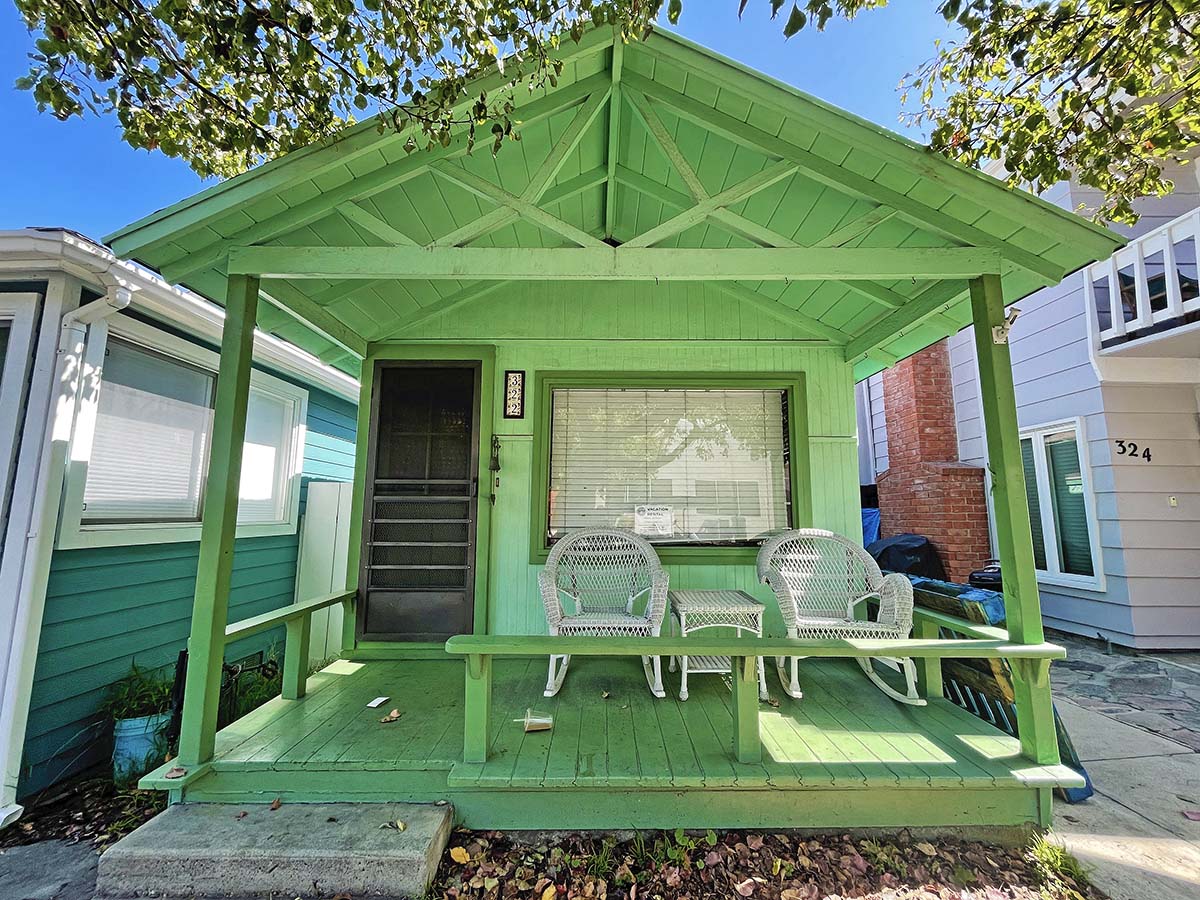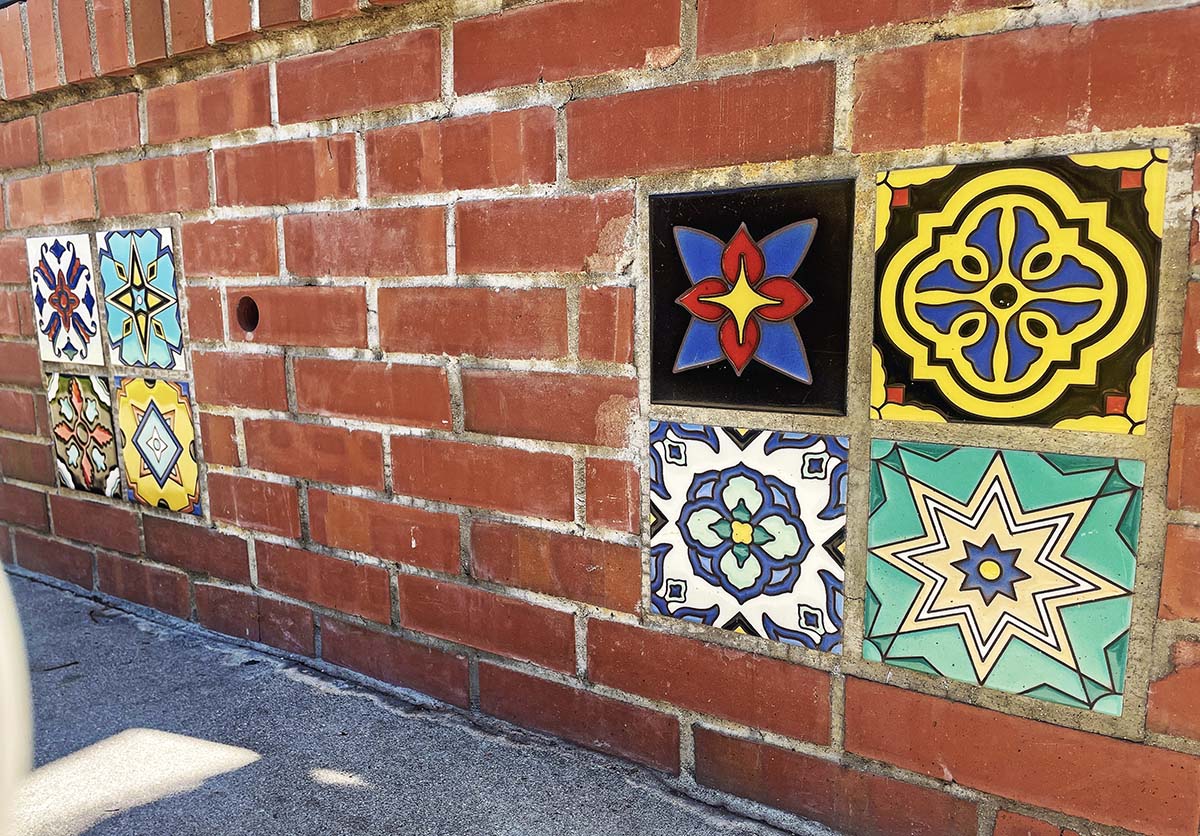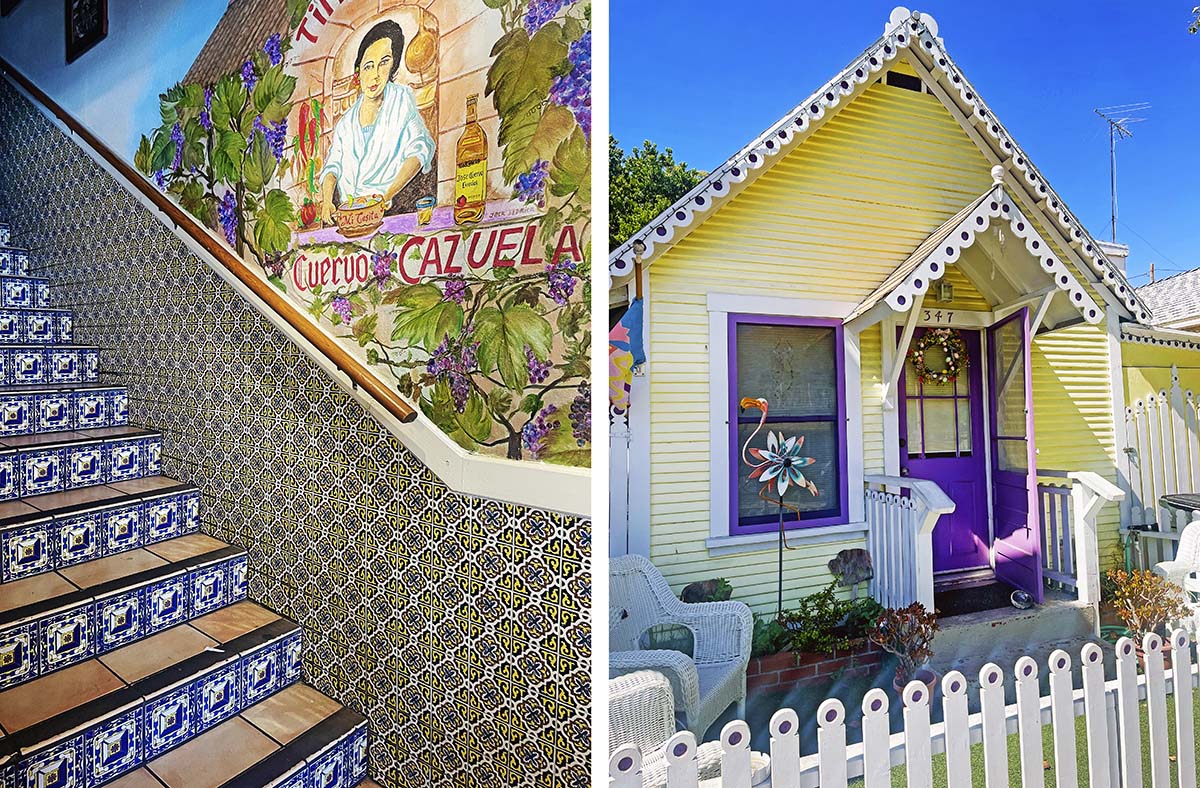 We found a restaurant with a cave inside.  See if you can find it too!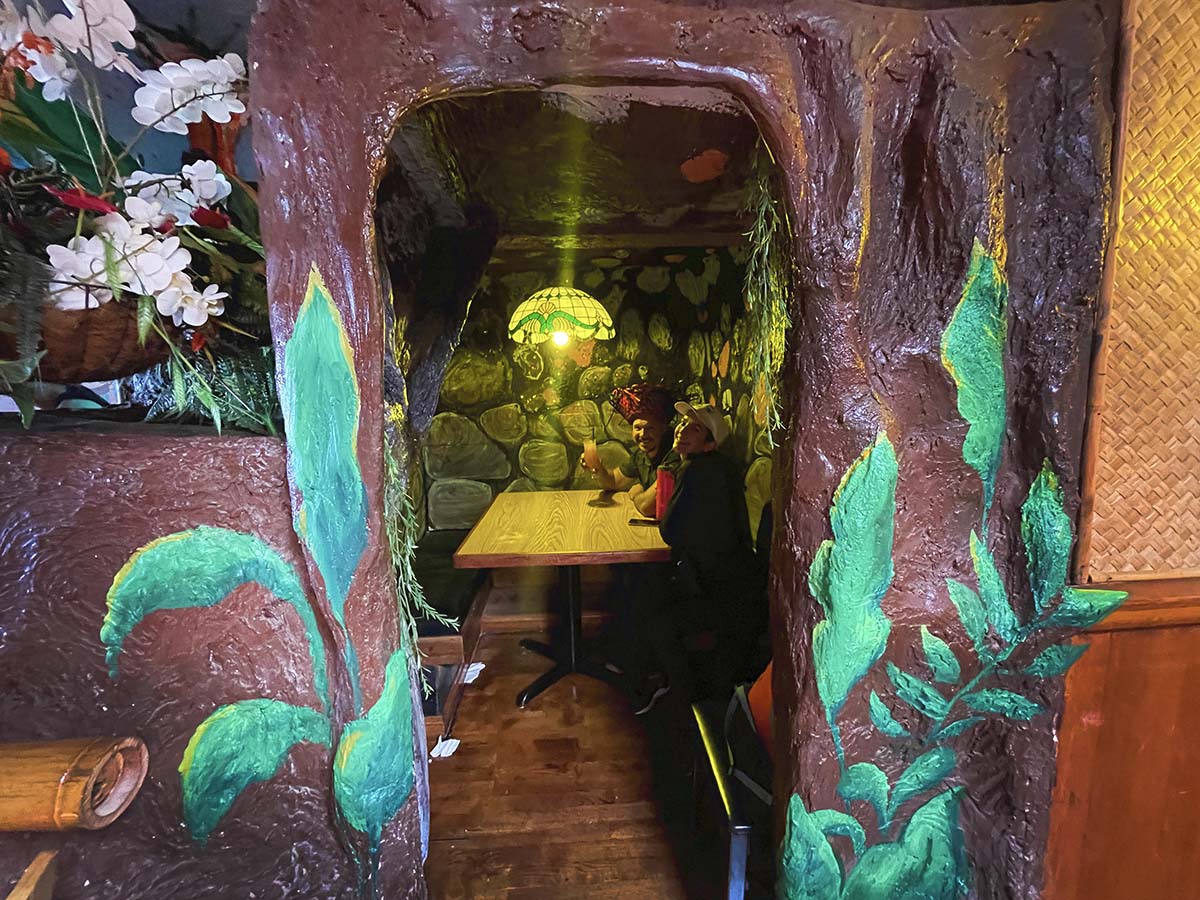 Love all the details here: