Hello everyone! This is a friendly reminder that any of these fun places we may visit, we are a guest at. Please treat both businesses and trails with the utmost respect. We here at Hidden California follow the 'Leave no Trace' mantra, meaning whatever you bring with you comes back with you. If you see trash on a trail, please do your part to help remove it. Remember, we are not picking up trash from another person but instead cleaning up for Mother Nature. Happy adventures!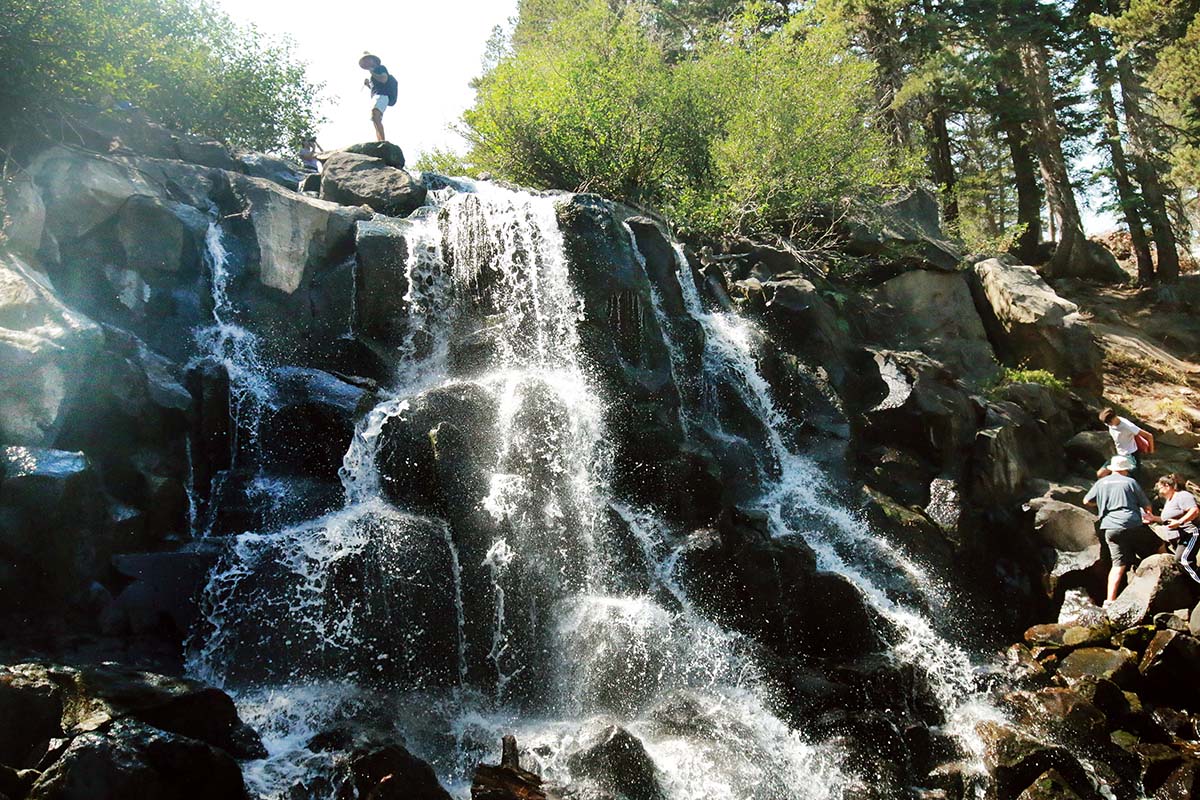 4500 Lake Mary Rd.
California 93546
37.611296, -119.010605
(760) 924-5500
Dog-Friendly: On leash, yes    Kid-Friendly: Yes
We visited the Twin Falls Overlook on one of our road trips with the hopes of hiking below but then a wildfire literally blew in while we were there.  It was surreal watching one of the most beautiful, untouched overlooks I'd ever seen slowly turn into a dusty haze before our eyes.  This ended up being a very tragic wildfire during the summer of 2020.
With that said, there looked to be a trail that takes you to the bottom of the falls.  Hopefully one day I will get to explore below!  To reach the waterfall itself is a 2 minute hike and quite mighty.  You have the opportunity to get up-close with it, similar to Lower Eagle Falls in Lake Tahoe.  For this reason it is very easy for a tragedy to occur.  Please admire the falls from a safe distance so you don't make headlines.