Hello everyone! This is a friendly reminder that any of these fun places we may visit, we are a guest at. Please treat both businesses and trails with the utmost respect. We here at Hidden California follow the 'Leave no Trace' mantra, meaning whatever you bring with you comes back with you. If you see trash on a trail, please do your part to help remove it. Remember, we are not picking up trash from another person but instead cleaning up for Mother Nature. Happy adventures!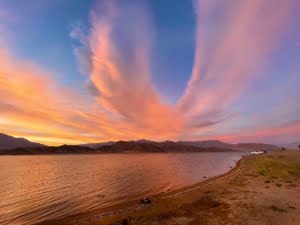 Hwy 178 and/or 155
Lake Isabella, CA 93240
35.673159, -118.441567
Dog-Friendly: Yes   Kid-Friendly: Yes
(760) 379-5646
Activities & Amenities at Isabella Lake
Land Sports: 
* Camping – 30 campgrounds within the nearby Sequoia National Forest
* Fishing – trout, bass, bluegill, crappie, catfish
* Hiking – 1,000 miles of hiking trails in surrounding mountains of Sequoia National Forest
* Motocross Driving – on track at Cyrus Canyon
* Snow Skiing – at nearby Shirley Meadows and Sugar Loaf Peak
* Water Sports
On Lake Isabella: boating, sailing, water skiing, jet-skiing, windsurfing, and fishing
On the Kern River (preserved by Congress as Wild and Scenic): whitewater rafting, kayaking, and fishing

History of Isabella Lake:
Isabella Lake is a dammed up portion of the Kern River that is now used as a reservoir for the people of Lake Isabella. At 11,000 acres, it is one of the larger reservoirs in California.
What most don't realize is that an entire town sits at the bottom of Isabella Lake! Before the lake was damned off, a town known as Whiskey Flats sat beside the river.  The town sprung up in the mid 1800's when gold was found in the area.
In the 1940's the government decided to claim the town, damning off the river, and those that didn't move their homes or shops had them submerged under water. The purpose of damning the river was to create a reservoir.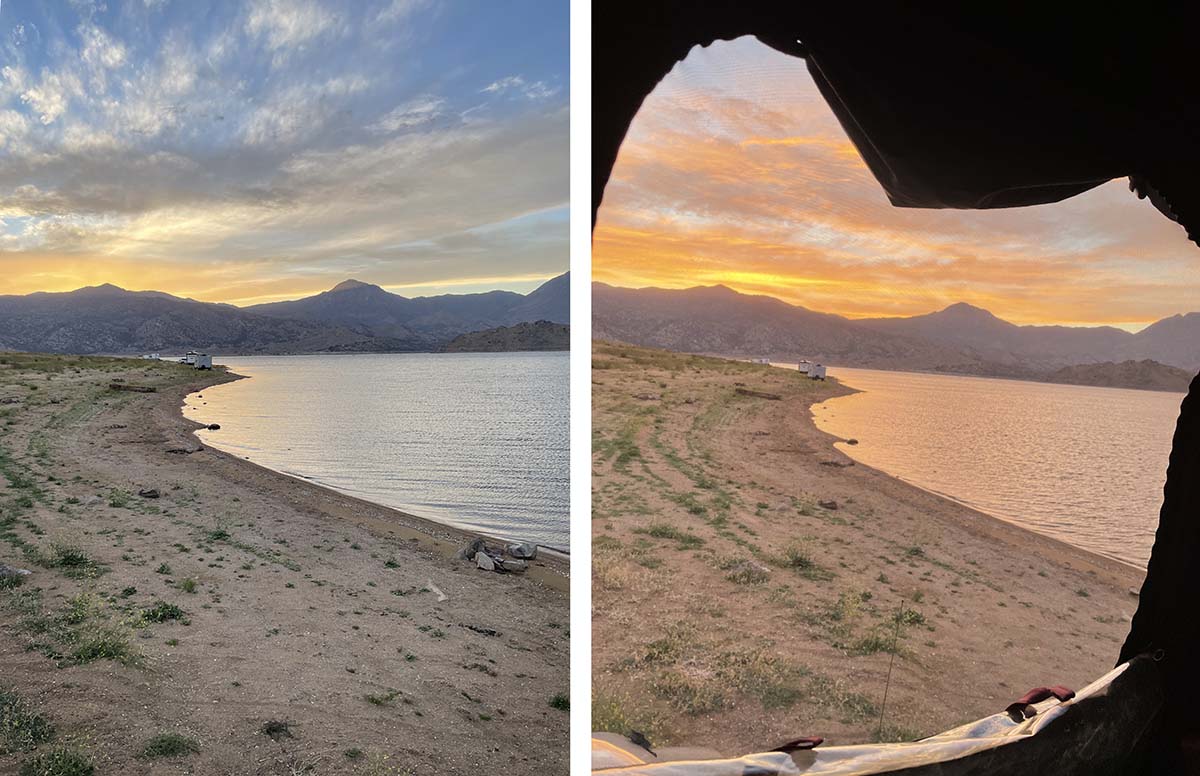 When the lake is low enough, evidence of the old wild west begins peeking through. For example, in 2004 hints of an old bridge, the schoolhouse and the church could be seen peeking from the tips of the water.
Indigenous People:
Traditionally, this area is home to the Tübatulabal people. Today, many of them are enrolled in the Tule River Indian Tribe, which you can learn more about here. The Tübatulabal  (translated to "a people that go to the forest to gather tubat, aka piñon nuts)" are made up of three bands with the Palagewan band calling the Lake Isabella region home.
There is a cultural center along the lake called the Nuui Cuni Native American Intertribal Cultural Center which displays and educates about the Showshine Paiute, Tubatulabal, Kawaiiasu as well as pieces from many tribes throughout the country. We got the chance to visit the center while we were here and eventually I will be giving it it's own page on our site
The center also includes 5.6 acres which feature native plant exhibits, Indigenous artifacts, dance arbor, tule hut, lamada, sweat lodge, and a prayer garden featuring a plaque dedicated to the local tribes massacred in 1863. The 5.6 acre site also allows for activities to accommodate many visitors.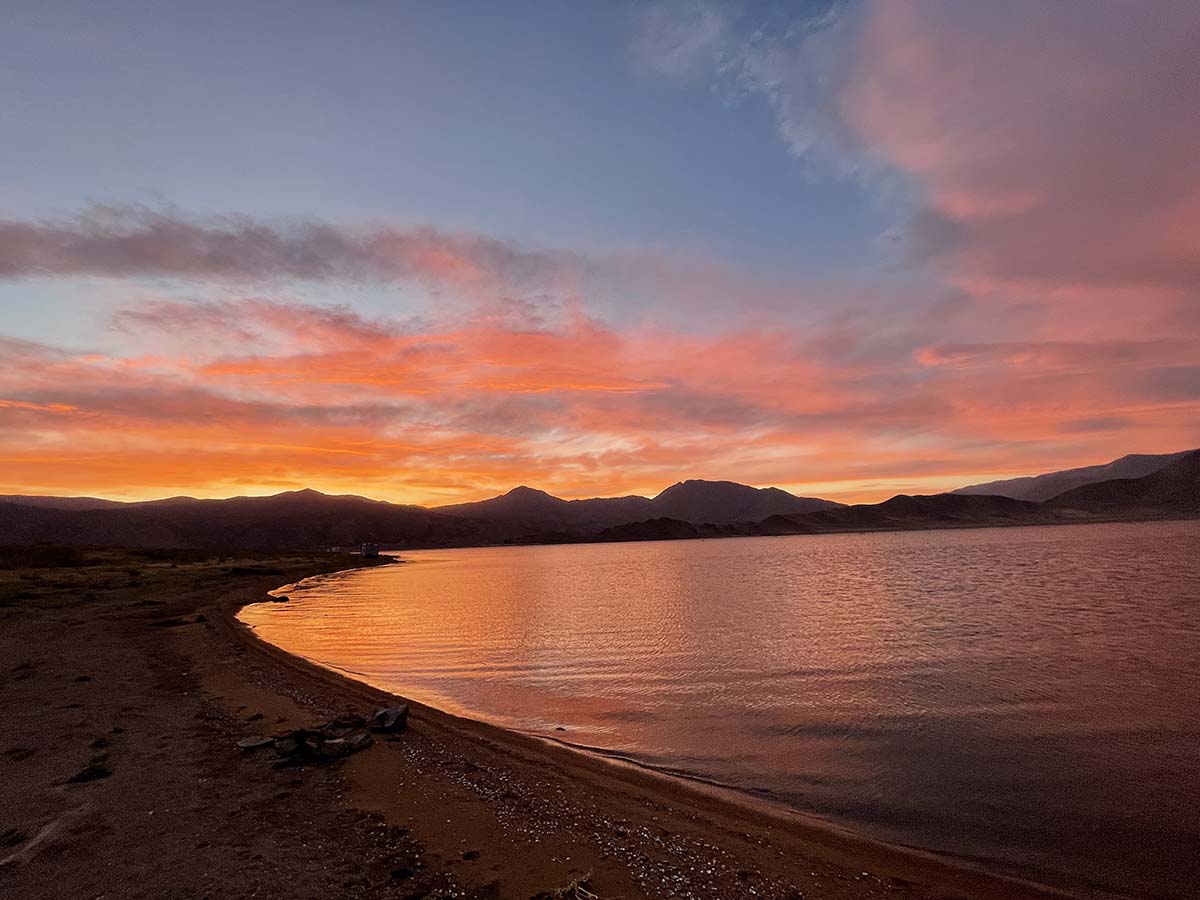 Keyesville massacre: 
On April 19, 1863 a massacre of 35 Tübatulabal men occurred near Isabella Lake, which at the time was still part of the Kern River.  The men were lined up and shot dead by the U.S. Cavalry led by Captain McLaughlin. This was during the greater Owens Valley Indian War which occurred due to the intrusion of colonizers on Paiute land.
The reason for the massacre was allegedly due to a petition from citizens of Keysville asking military protection from the local tribes. Due to it only being men that were killed, the Tübatulabal were almost wiped out.
"They never seemed to blame the local whites or act vengeful towards those who had made such a change in their lives." In an interview with one of the tribe members about the massacre conducted for a study stated " That morning the soldiers killed our people it caused a lot of heartache to our people physically, emotionally, and mentally. They took away all our people who tell stories, who could read the stars at night, who could farm. They took away all our old traditions, our songs, our language, and our pride. It affected us a lot. Even to this day it affects us."
The exact location of the massacre now seems to have been submerged under water since the dam was put in.  It sits near the north fork of the Kern River next to what is now Wofford Heights.
Free Camping:
There are multiple free campsites at Lake Isabella.  We stayed at the Stine Cove Recreation Site which allows you to camp right along the lake.  It was so beautiful.  You will have to obtain a free fire permit online. You can check out freecampsites.net to see the complete list of free sites around the lake.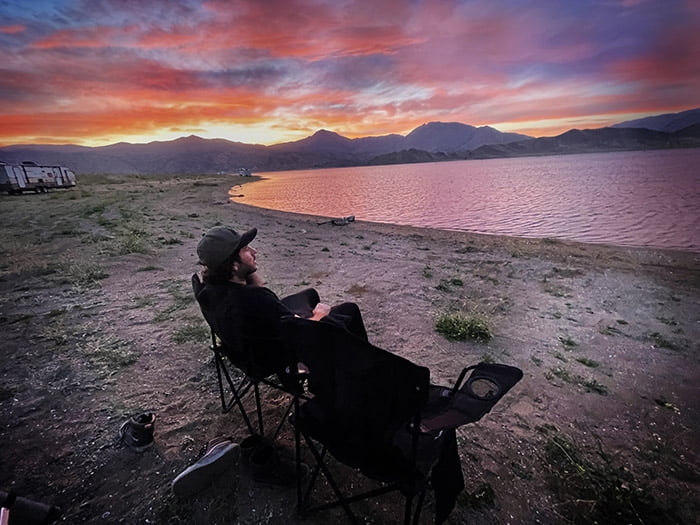 Personal Experience
We stayed here during one of our annual Hidden CA road trips.  This time we were exploring Sequoia National Forest which was so much fun!  We used one of Funki Adventures Jeeps (by the way we help build customized tours for them if you're interested!). Using the Jeep allowed us to off-road a bit here which really made it a fun adventure.  We were also able to sleep right on the top of the Jeep by popping the tent up!
We visited in late May.  It gets very hot here in the summer and I believe very cold in the winter.  So if you're after milder weather, go in the springtime like we did.