Hello everyone! This is a friendly reminder that any of these fun places we may visit, we are a guest at. Please treat both businesses and trails with the utmost respect. We here at Hidden California follow the 'Leave no Trace' mantra, meaning whatever you bring with you comes back with you. If you see trash on a trail, please do your part to help remove it. Remember, we are not picking up trash from another person but instead cleaning up for Mother Nature. Happy adventures!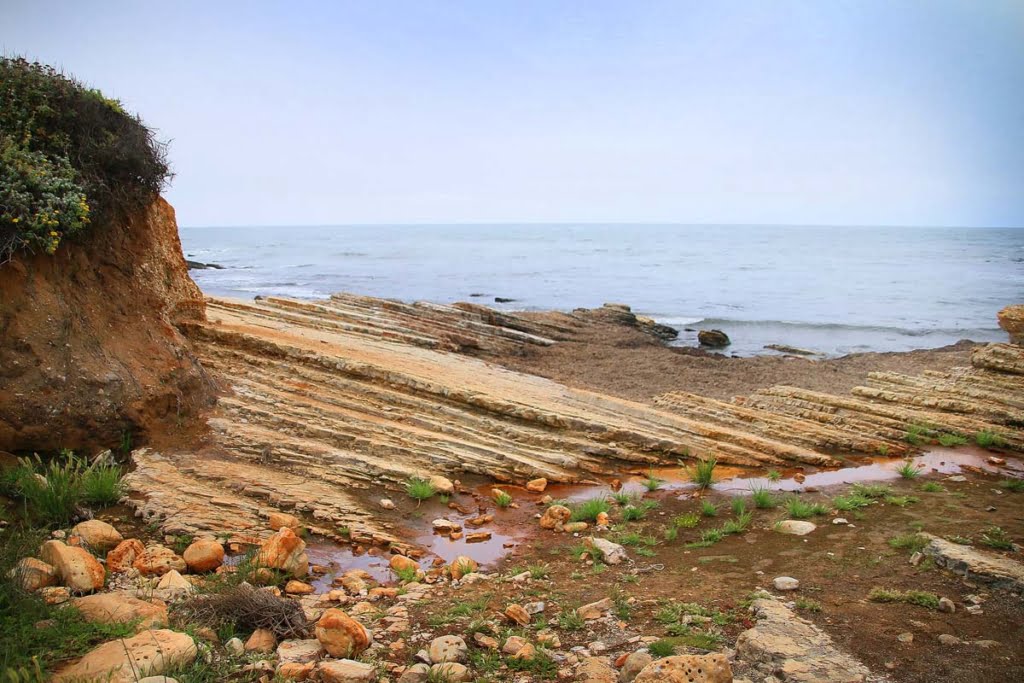 Los Osos
California 93402
35.285324, -120.880867
Hike: .9 miles one way    Level: Easy
Dog-Friendly: No    Kid-Friendly: Yes
About Dune Hazard Trail & Canyon Reef
The official parking spot for the Dune Hazard Trail is shown above, but we actually ended up parking on the street around here (35.284987, -120.88064) because the eucalyptus forest was so spectacular that we wanted to explore it first. This is not a long adventure but it's definitely beautiful and very refreshing.  I am always astounded with how much beauty our California coast has to offer.
We found several man-made huts of sorts in the eucalyptus grove that we hung out inside for a little before continuing our way to the beach. This coastline offered its own unique flair with jagged rocks and tidepools. I read that this is one of the best tidepools in California so if that's your thing, definitely add this trip to your list of places to visit!
A little further north from here is the iconic Moro Bay, which you should visit if you've never seen it before.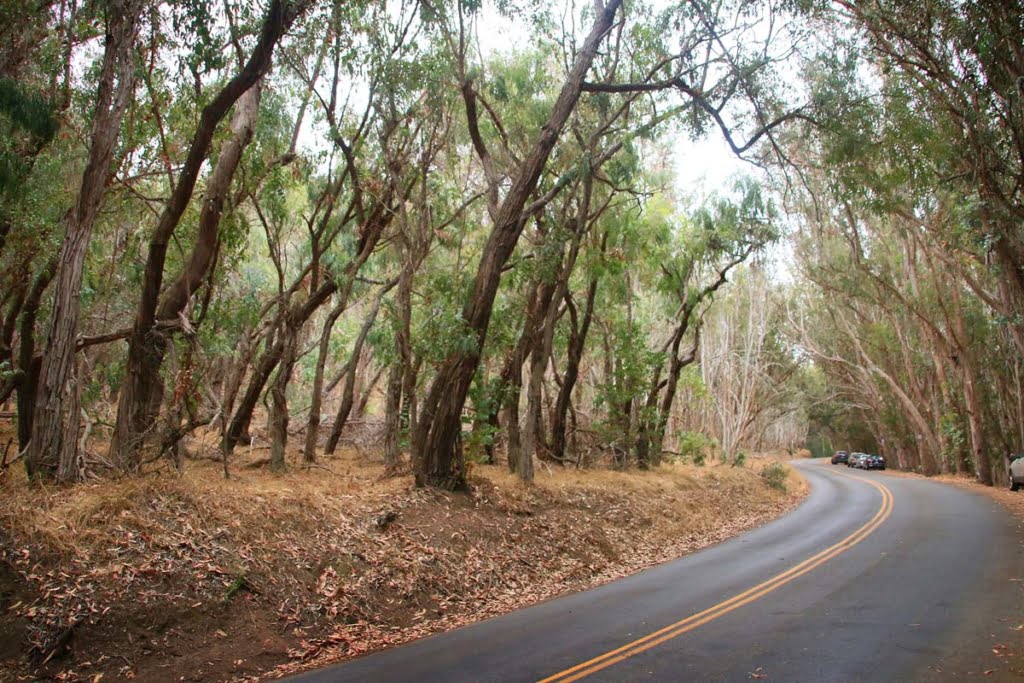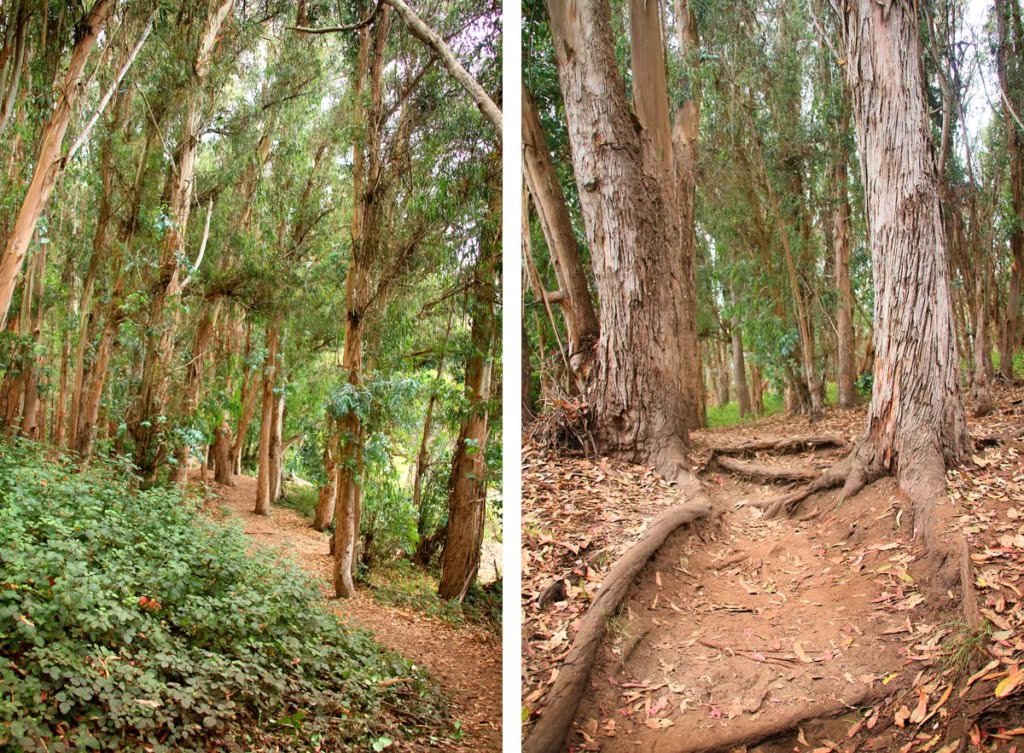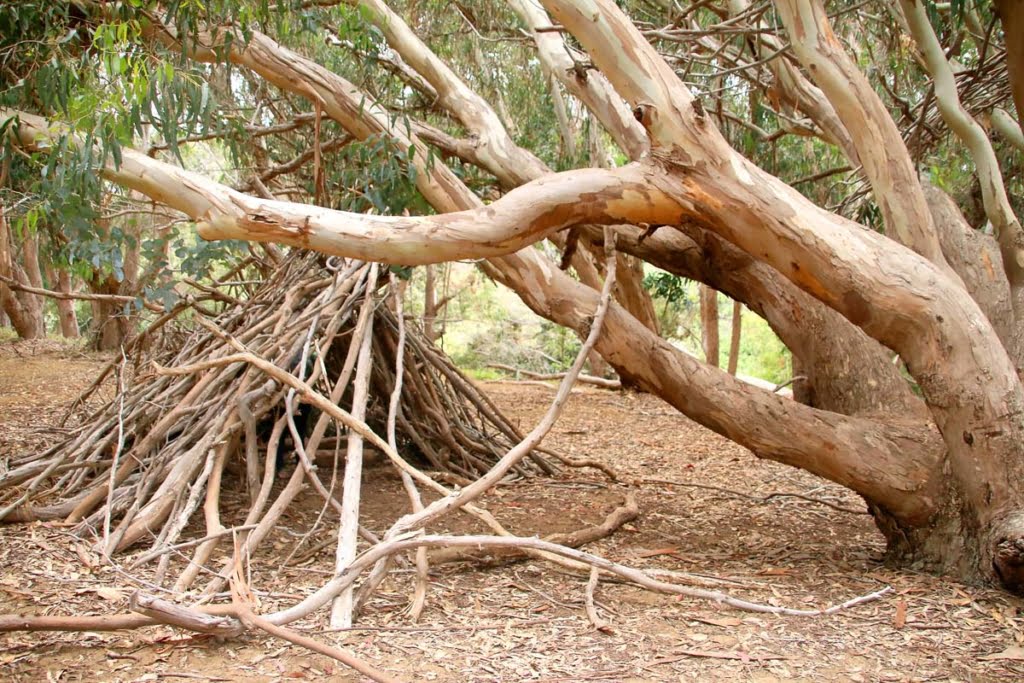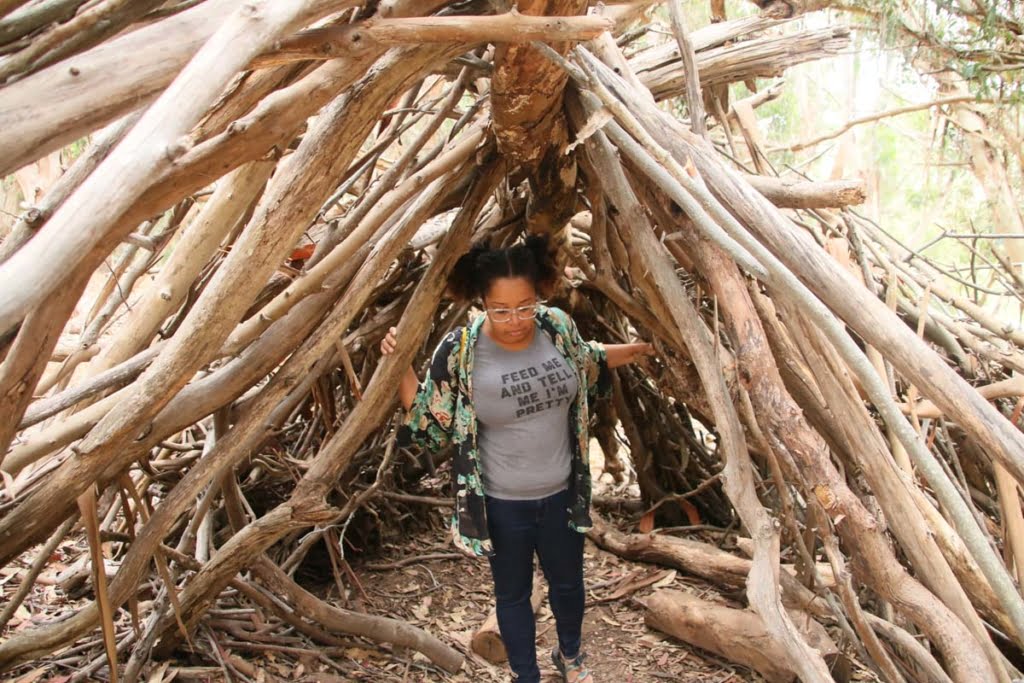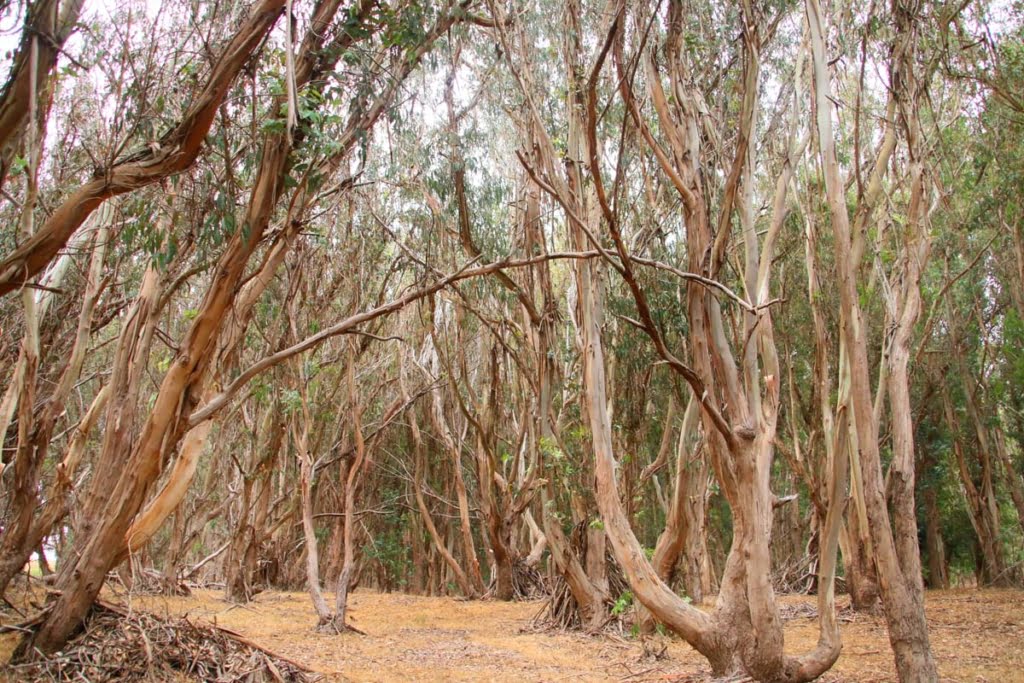 Another little hut: