3948 Mission Inn Ave
Riverside, CA 92501
33.984162, -117.376943
951-788-0230
Dog-Friendly: Outside, Yes    Kid-Friendly: Yes
From their website: The Sanchez Family Proudly Migrated from Sahuayo Michoacán Mexico. Although they migrated to United States from there homeland Mexico, the Sanchez family is grateful for the opportunity that America has offered them. Martin Sanchez the artist arrived at a very young age he always aspired to get out of the poverty he was surrounded by in Mexico, Just like many other immigrants who have seen in the U.S the hope of a better tomorrow. The poverty which he lived in during his childhood gave him the thrive to save and reuse items from day to day use that the majority consider useless and discard, Although for him and many others that can relate to this kind of poverty These type of items are considered treasures. With his ingenuity creativity and drive he has rescued average items and has given a new meaning to going green.
Come and taste the delicious flavors that will awaken your taste buds using only the authentic traditional recipes from Sahuayo Michoacán in combination with nothing but freshest ingredients from our cuisine to your plate. Upon your arrival feel free to explore our half acre of amazing elaborate and unique gardens created entirely from recycled objects. We invite you to see this one of a kind place for yourself and the profound genius creativity where one man's trash became another man's treasure. Proudly brought to you for your enjoyment, by Martin Sanchez And his Family EST, 1990. (Pets welcomed in patios must always have on leash)
Martin Sanchez born May 25, 1966 in a small town in northern Michoacán Mexico called Sahuayo. As a young child he struggled in school for being an active one but ironically was forced to drop out from third grade because his father at the young age of 42 passed away leaving a young wife and 12 children behind. At that time every single family member was expected to have a part in helping economically. That impacted his life strongly and that poverty drove him to come to unknown territory in 1984 after many years of struggle, hard work and dedication in team work with his wife Concepcion. They were able to buy a used hot dog cart that illegally converted into a taco shop at night. That perseverance evolved to present day location of Tio's Tacos now located in the heart of the city of arts and innovation Riverside Ca. Here in this location Martin has let his inner child run wild like never before, by creating many sculptures that contain many recycled objects of the everyday items known to each and every one of us but due to his poverty in Mexico was deprived and now he is able to create pieces that depict many of the stages of his growth and his life.
Personal Experience: This is hands down my favorite Mexican restaurant ever!  Not only is the entire place decorated from recycled material into these genius art pieces, but the food is DELICIOUS!  Grab a margarita or agua fresca for drink while you're at it.  You will not be disappointed!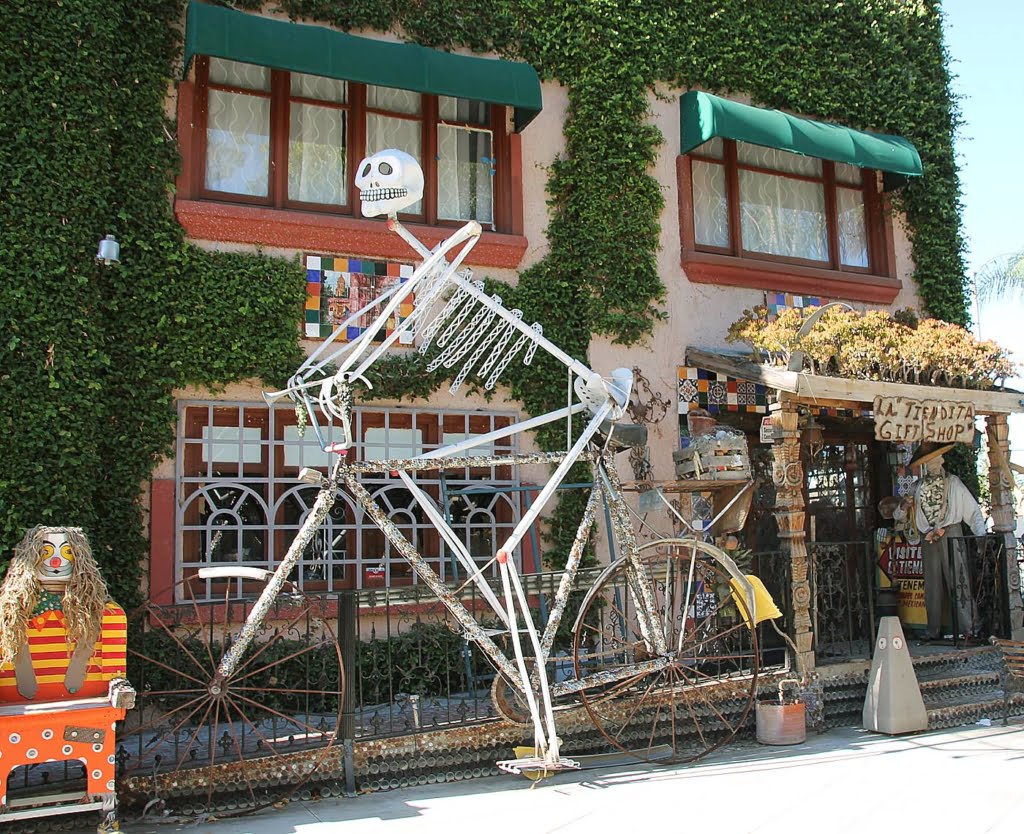 Best margarita I've ever had, hands down: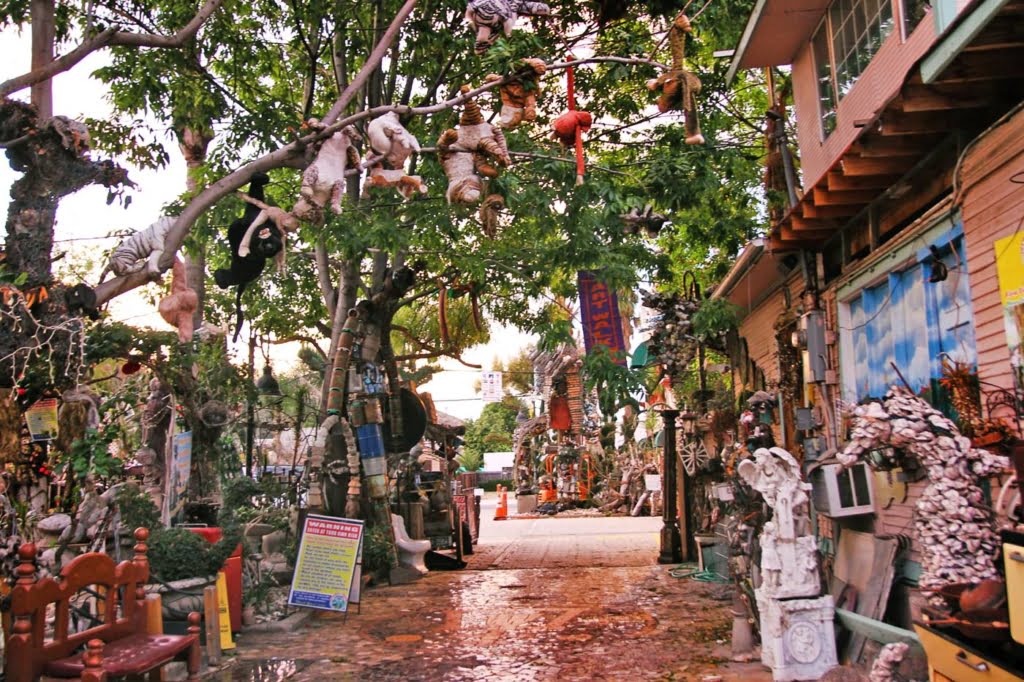 The fresh fruit drinks are sooooo good!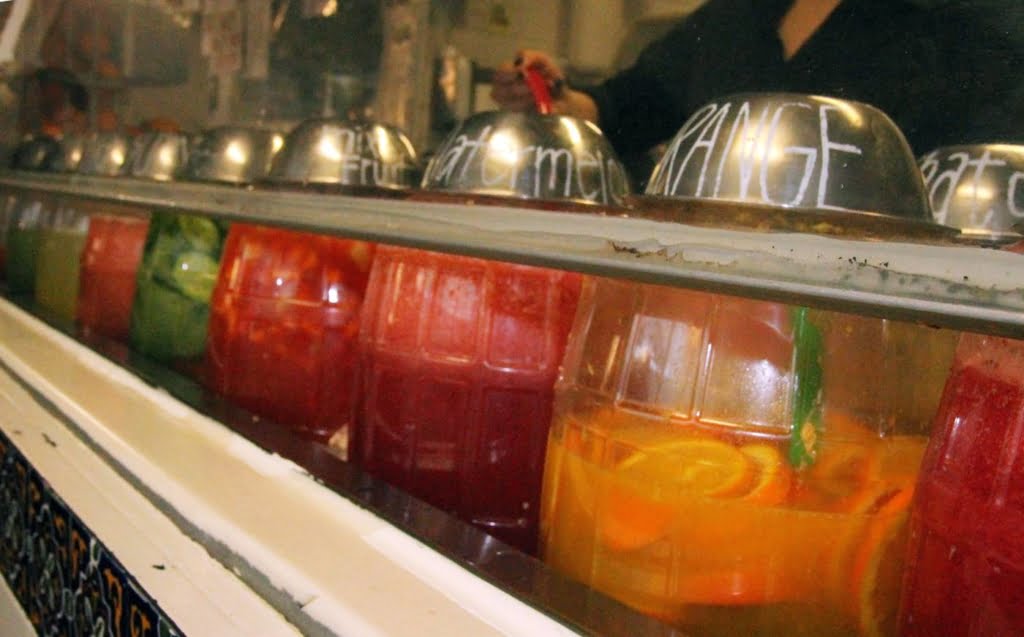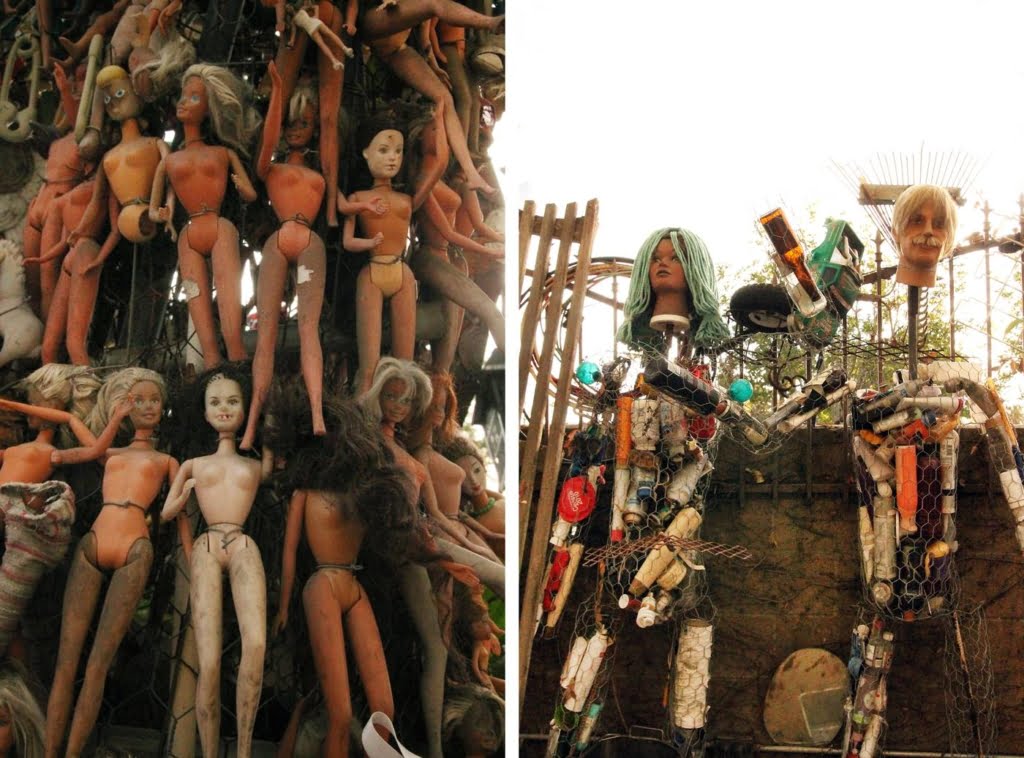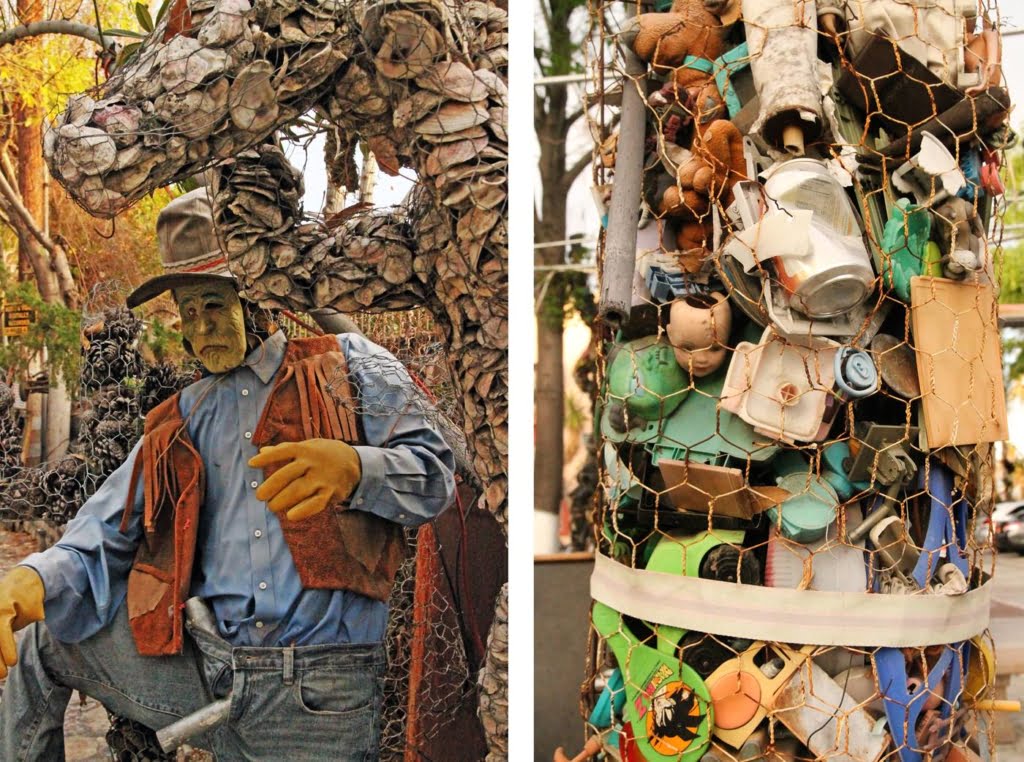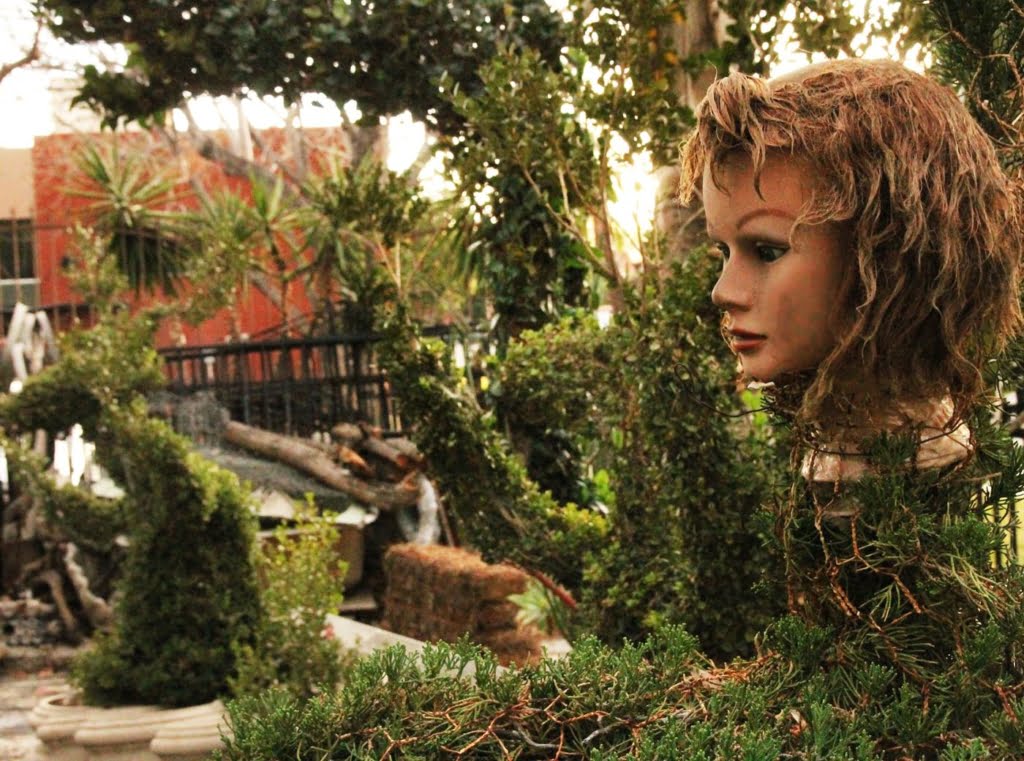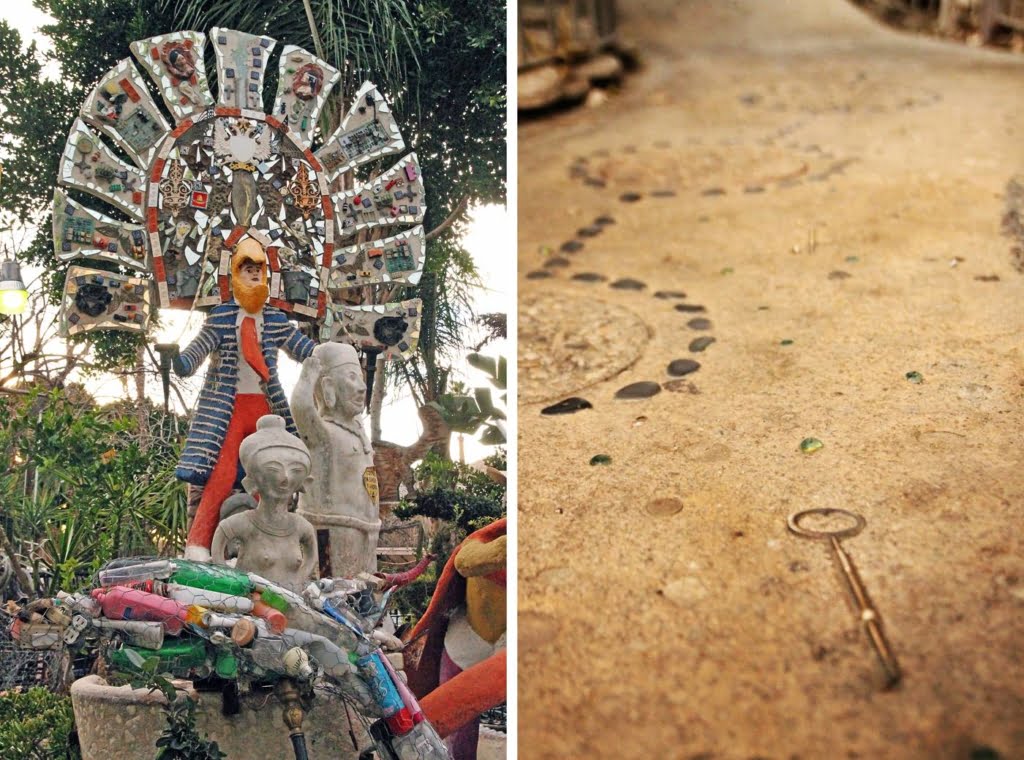 There is a small chapel here where the walls are made of glass bottles: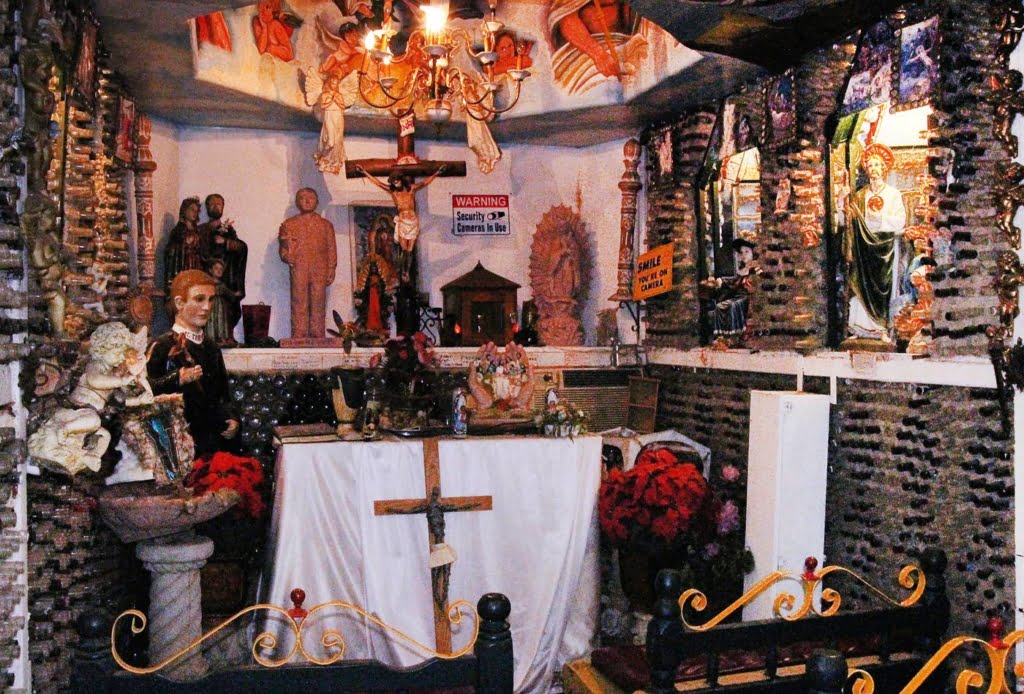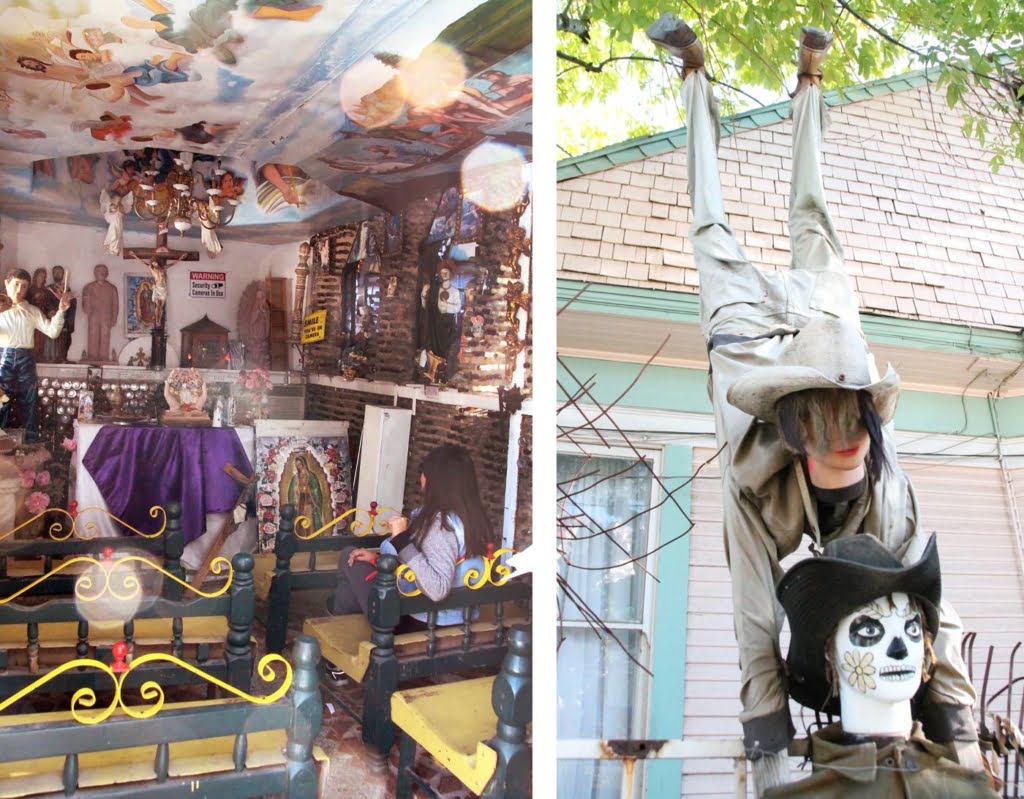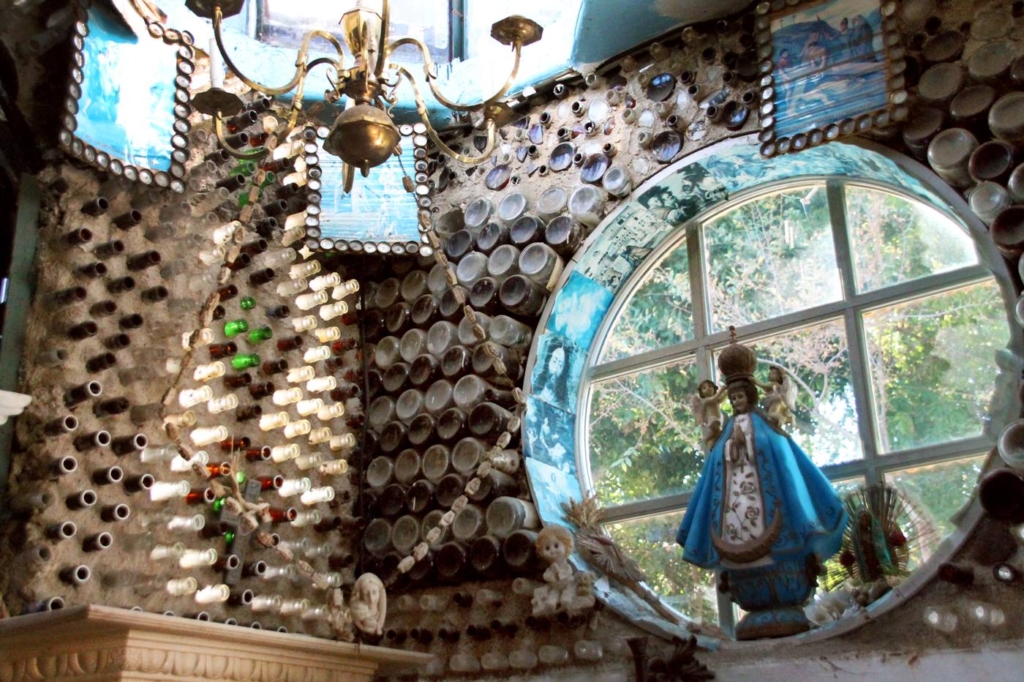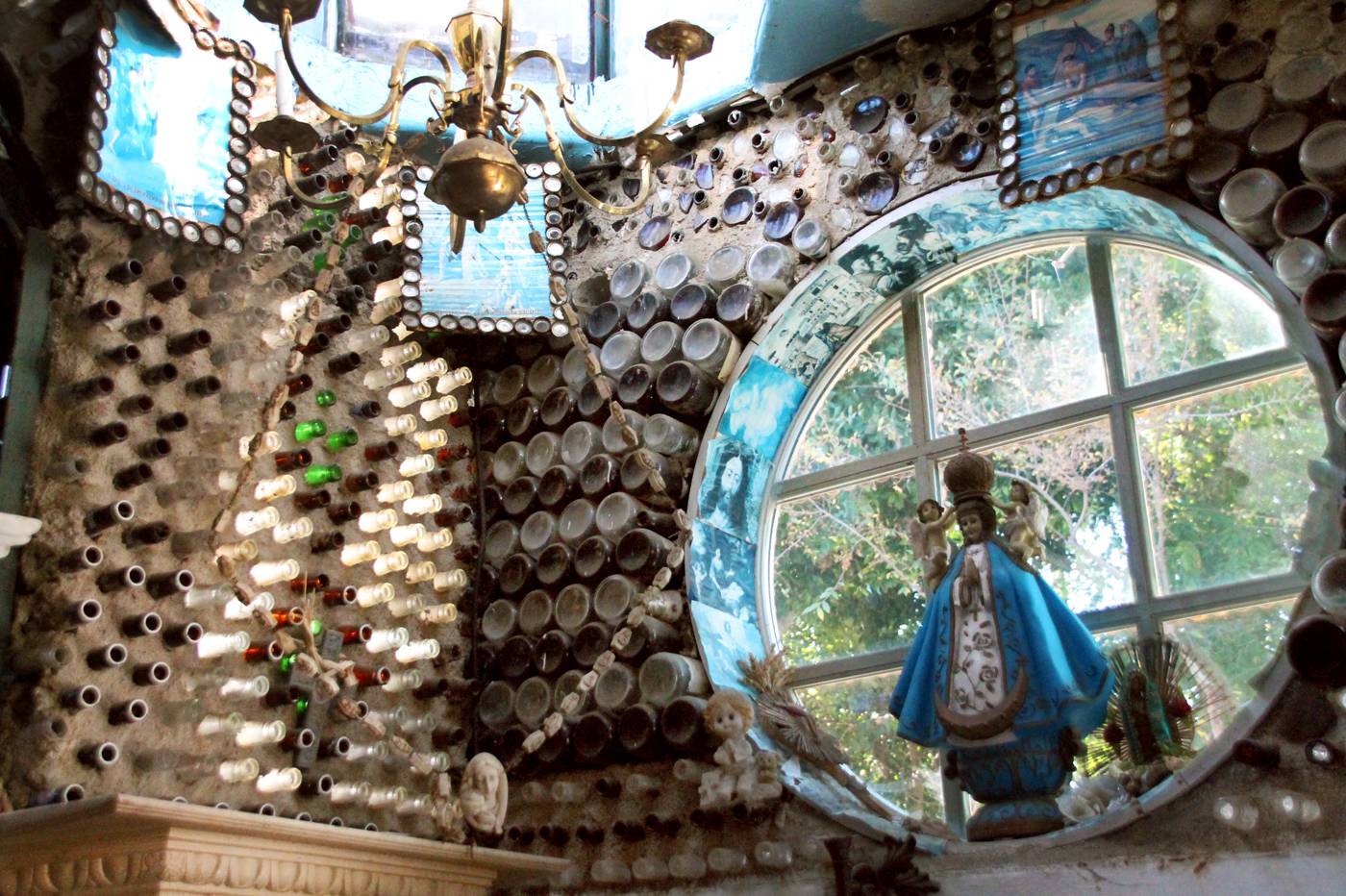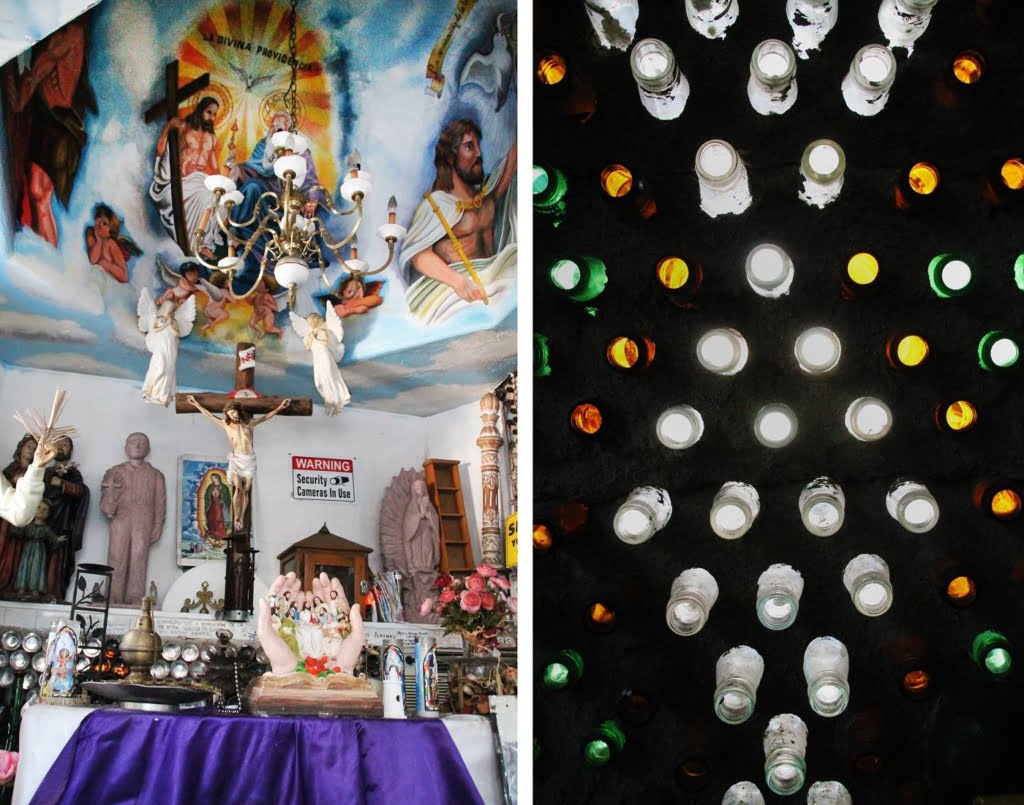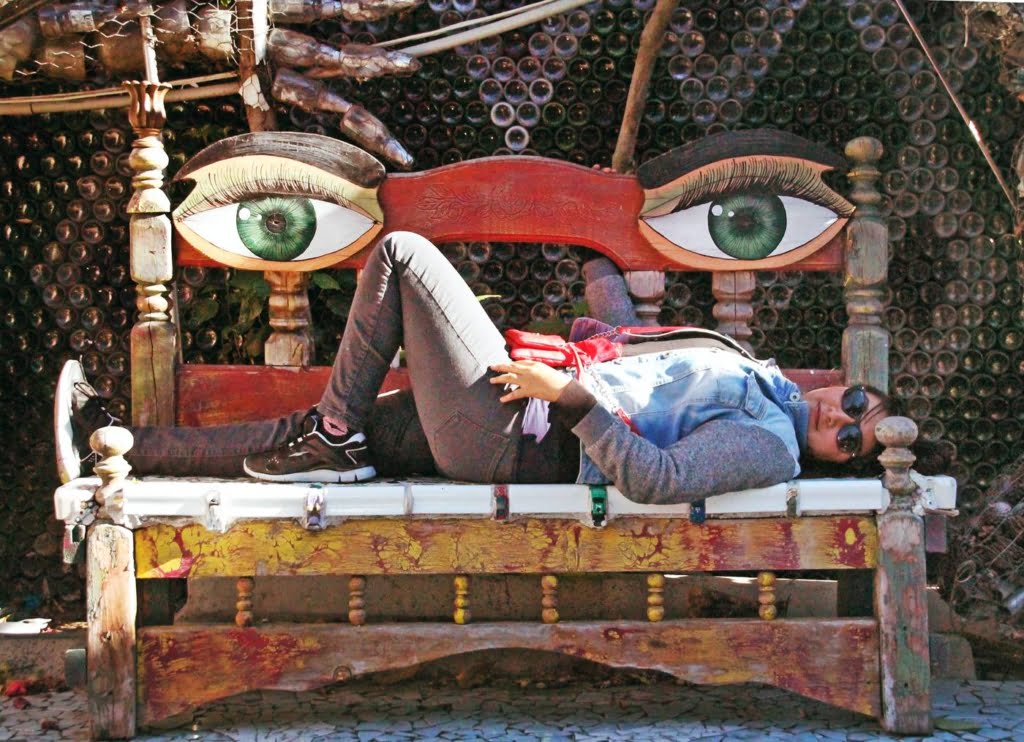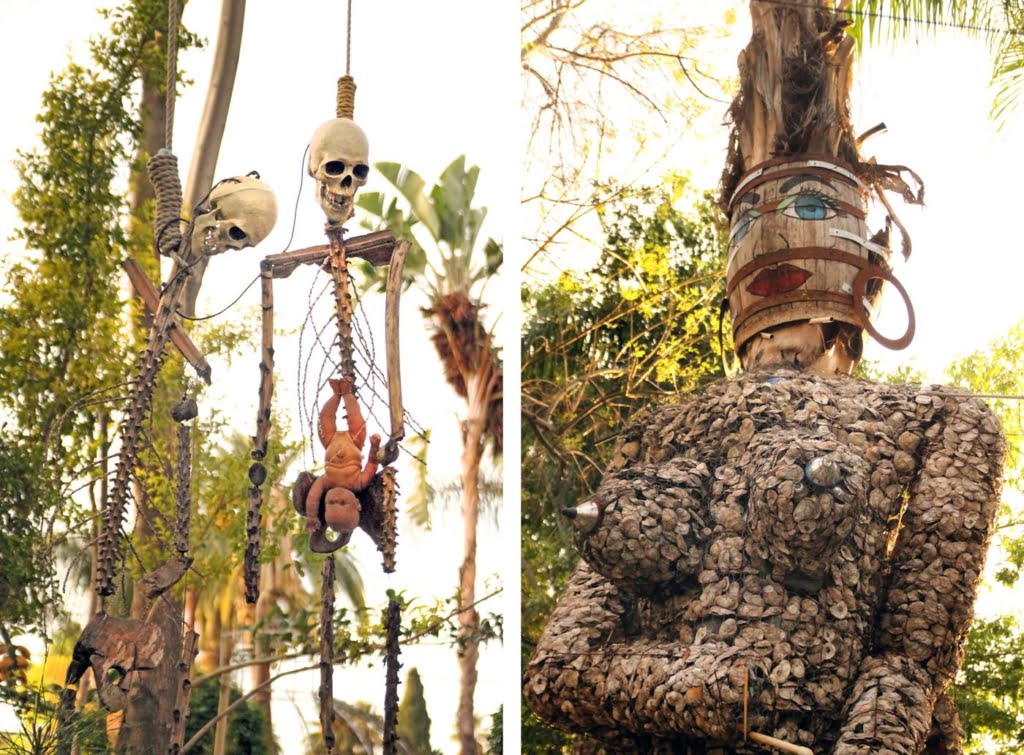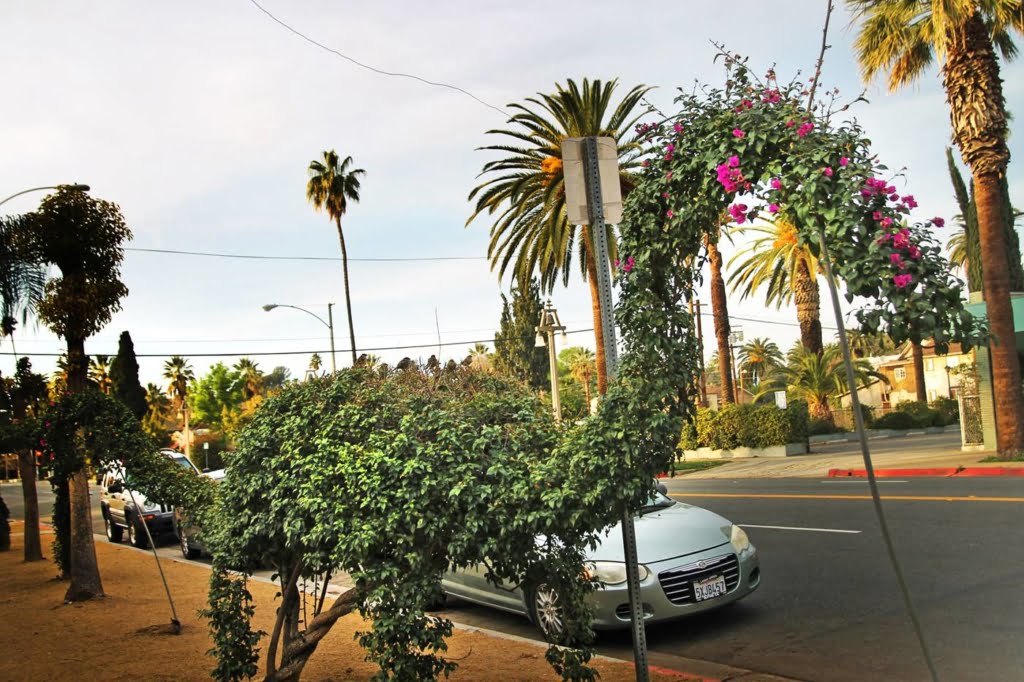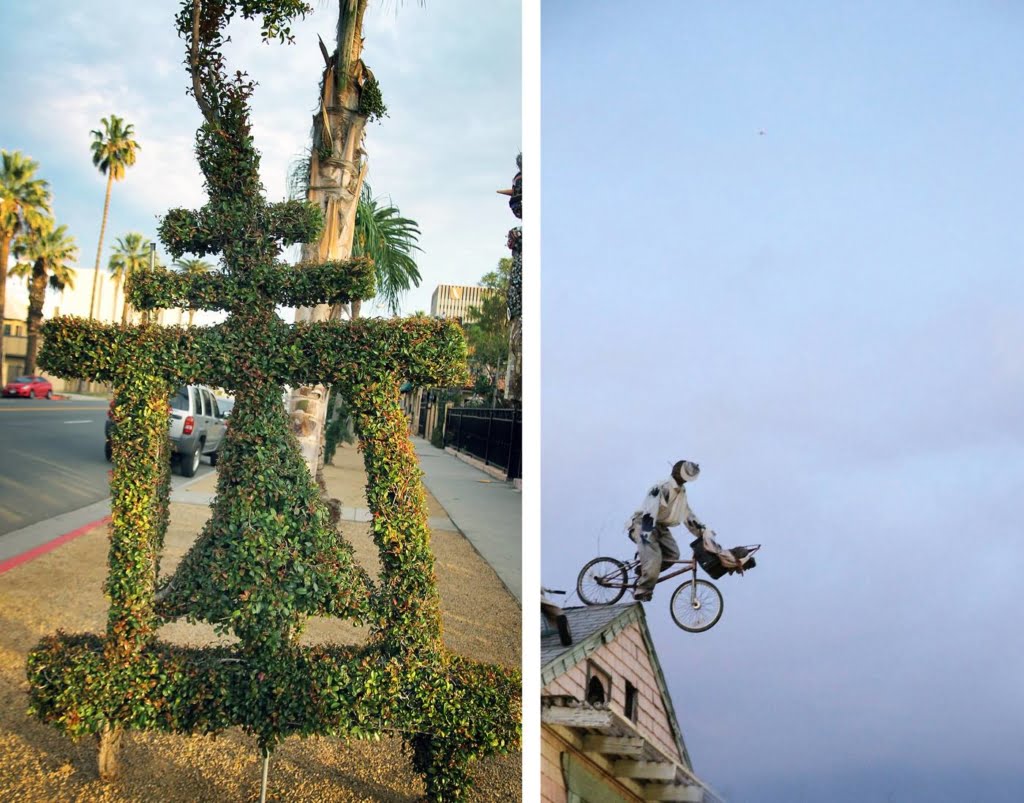 Check out our other site too!