Hello everyone! This is a friendly reminder that any of these fun places we may visit, we are a guest at. Please treat both businesses and trails with the utmost respect. We here at Hidden California follow the 'Leave no Trace' mantra, meaning whatever you bring with you comes back with you. If you see trash on a trail, please do your part to help remove it. Remember, we are not picking up trash from another person but instead cleaning up for Mother Nature. Happy adventures!
Lone Pine, CA 93545
36.565047, -118.126221
(760) 872-5008
Dog-Friendly: Yes    Kid-Friendly: Yes
$5.00 per site per night. No reservations. Open all year.
History of this region:
This region has been home to the Paiute people since the prehistoric times. In 1912, the U.S. Government reserved over 67,000 acres of lands in the Owens Valley for the Paiutes.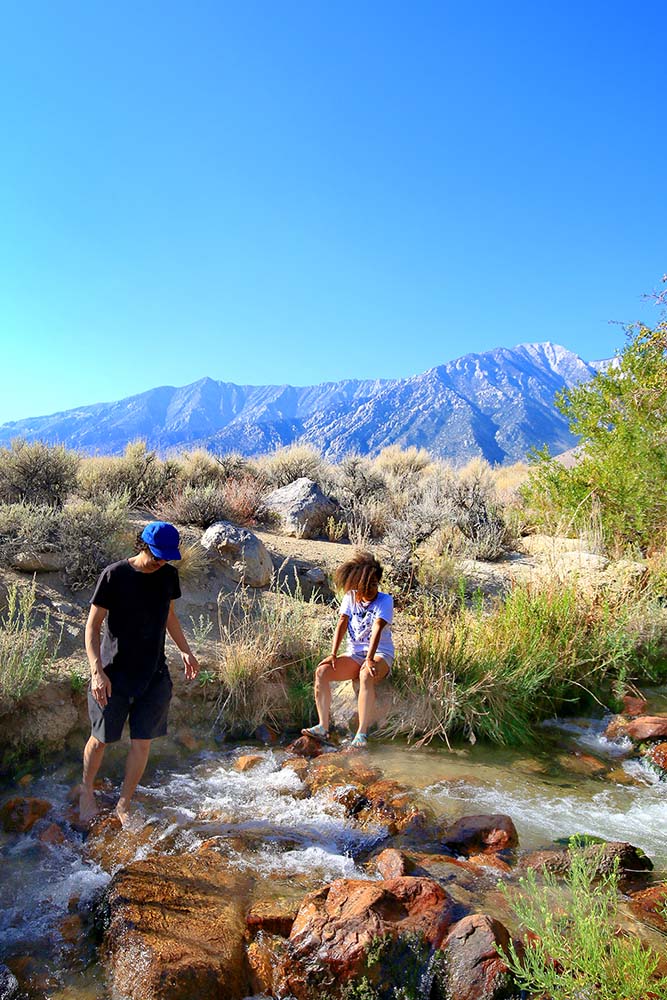 Unfortunately, by 1932 President Hoover revoked the 67,000 acres reserved land and placed the lands in watershed protection status for the City of Los Angeles.
Today the Paiutes are the 5th largest California Tribe, with 2,000 members and yet one of the smallest land bases.  You can learn more about the Paiute people and how to support them here.
Pioneer History:
In the 19th century, Europeans began colonizing the region. In no time, Owens Valley was filled with ranchers, trappers and gold prospectors who were continuously fighting the Natives over their own land.
Increasing numbers in non-Natives only increased tension, especially because they were destroying Paiute's crops and seizing land.  At some point U.S. troops were sent in to help protect the settlers and the land they had stolen.
After an especially freezing winter and flooding, the Paiute lost much of the game they depended on.  To make matters worse, the livestock brought in by settlers were eating the Paiute's wild plant crops which were irrigated and maintained by them.
Starving, the Paiute began to kill the cattle and conflict with the cattlemen began, leading to the subsequent Owens Valley Indian War.
On March 19, 1863, 20 soldiers and 10 white settlers attacked the Paitues near Owens Lake, which is 10 miles south from this campground. The Paitues ran into the lake in hopes of swimming away from the attackers but strong winds made it difficult to swim, making them easy targets. Only two Paiutes are believed to have survived that day.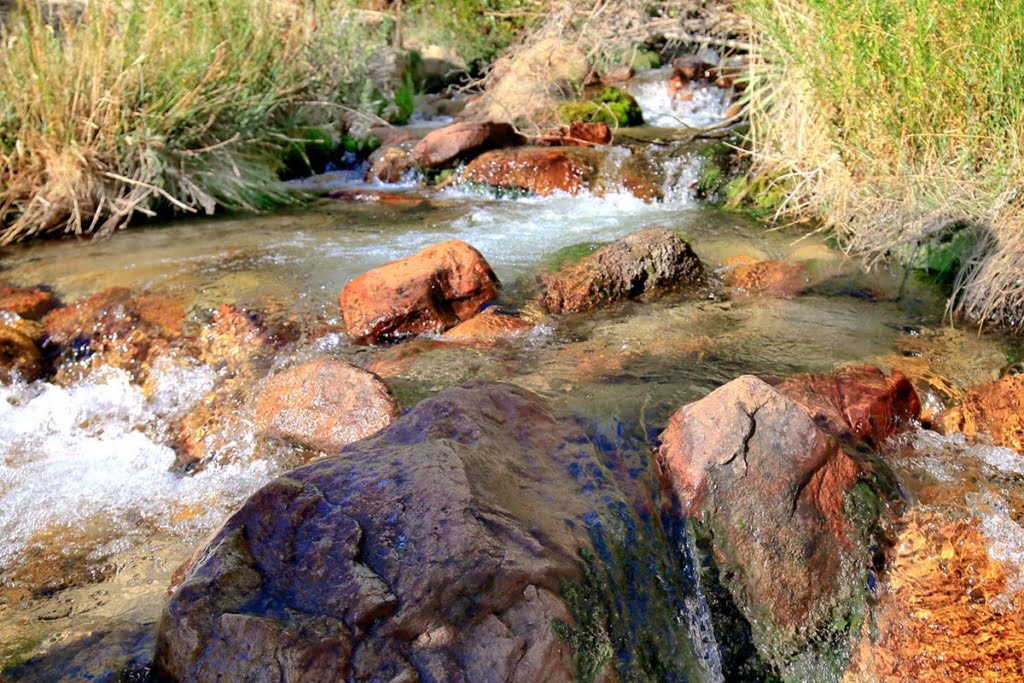 The removal of a large number of the Natives and brought to Fort Tejon in 1863, was considered the end of the war.
About the Campground: 
Tuttle Creek Campground offers 83 RV/tent sites, with ten pull-through trailer spaces, maximum recommended RV length is 30 feet. All sites include a fire pit, picnic table and a lantern holder. No hook-up. Potable water is available March through October. Dump station fee is $5.00, no passes accepted, closed in winter. Closest amenities are 5 miles northeast in Lone Pine.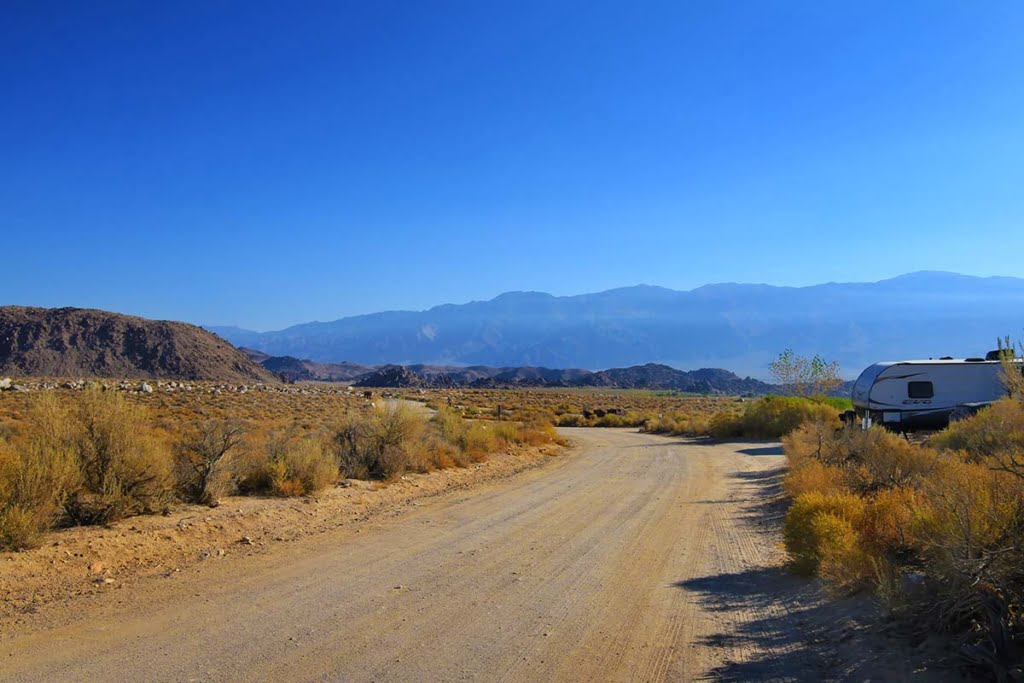 One group site is available for $30.00 per night. The group camping area is approximately the size of four sites combined, with six picnic tables and four fire pits. Tent camping will accommodate up to 15 people comfortably.
RV and trailer space within the group site is limited to approximately four. Adjacent sites may be rented upon arrival. Please call for group site reservations (760) 872-5000.
Two horse corrals are available for $10.00 per night, including the associated site. Weed-free hay is required. Reservations accepted.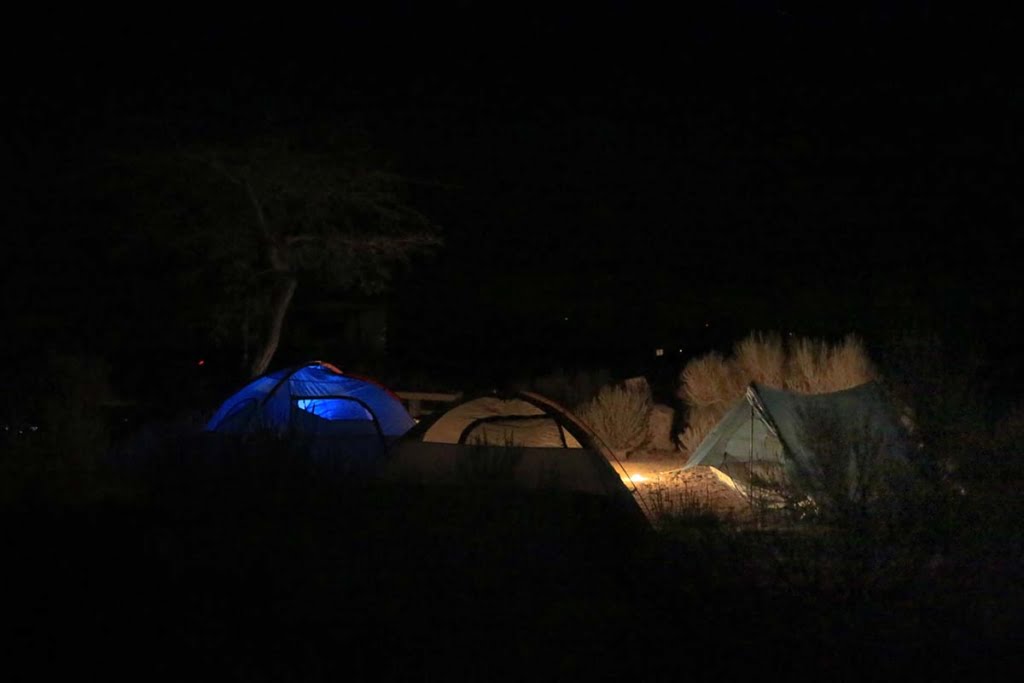 Camping for a period longer than 14 days at any one campground, not to exceed 28 days per calendar year for all Bishop Field Office campgrounds, is prohibited without the written permission from the Field Office Manager.
A California Campfire Permit is not required for fires within established fire rings in developed campgrounds. Seasonal fire restrictions may prohibit campfires during periods of high fire danger. Please check the BLM's website for information on current fire restrictions or call the Bishop Field Office at (760) 872-5000.
Within the campgrounds, all motor vehicles must adhere to the 10 mph speed limit. No motor vehicle shall exceed 15 mph within 50 feet of any campground, campsite, or concentration of people or animals.
We arrived at night so had no clue the beauty that beheld us until the morning.  We could *kind* of make out that we were surrounded by something stunning though.  The slow shutter speed on my camera helped confirmed that and made us very excited for the morning!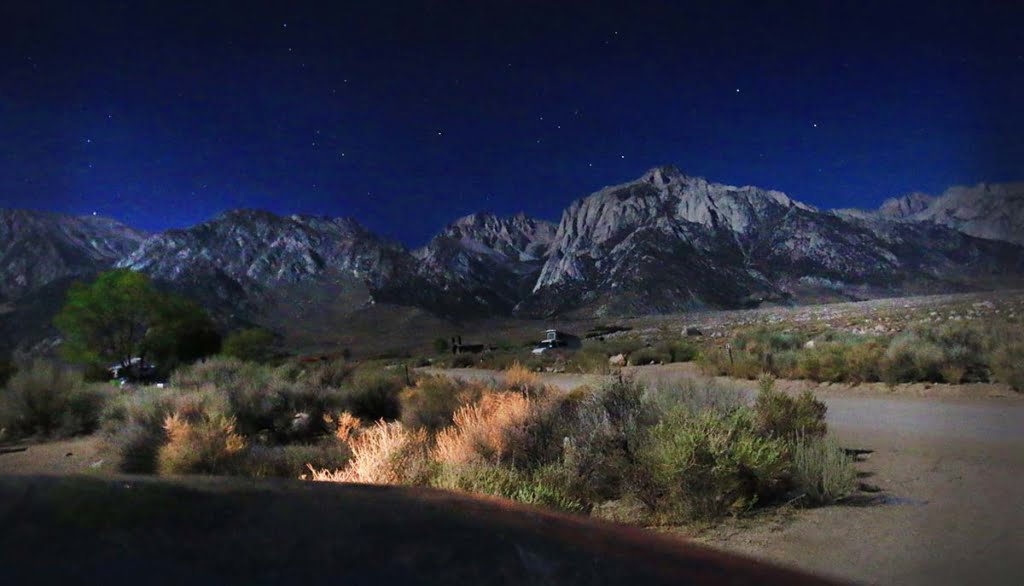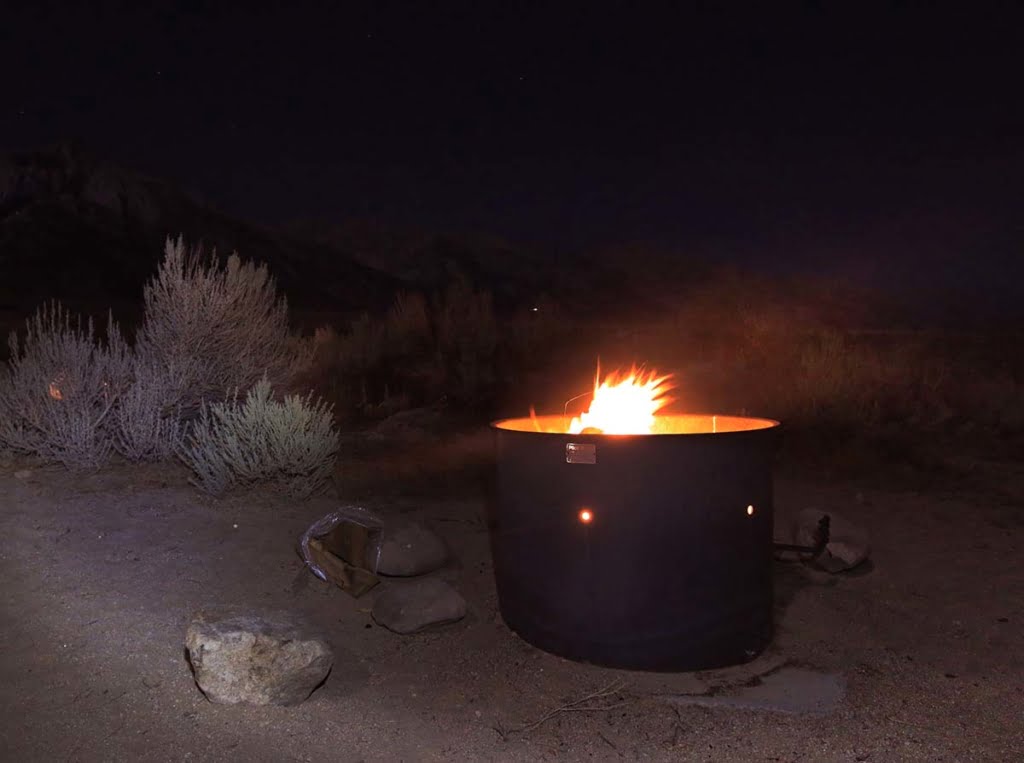 The next morning we got to scope everything out: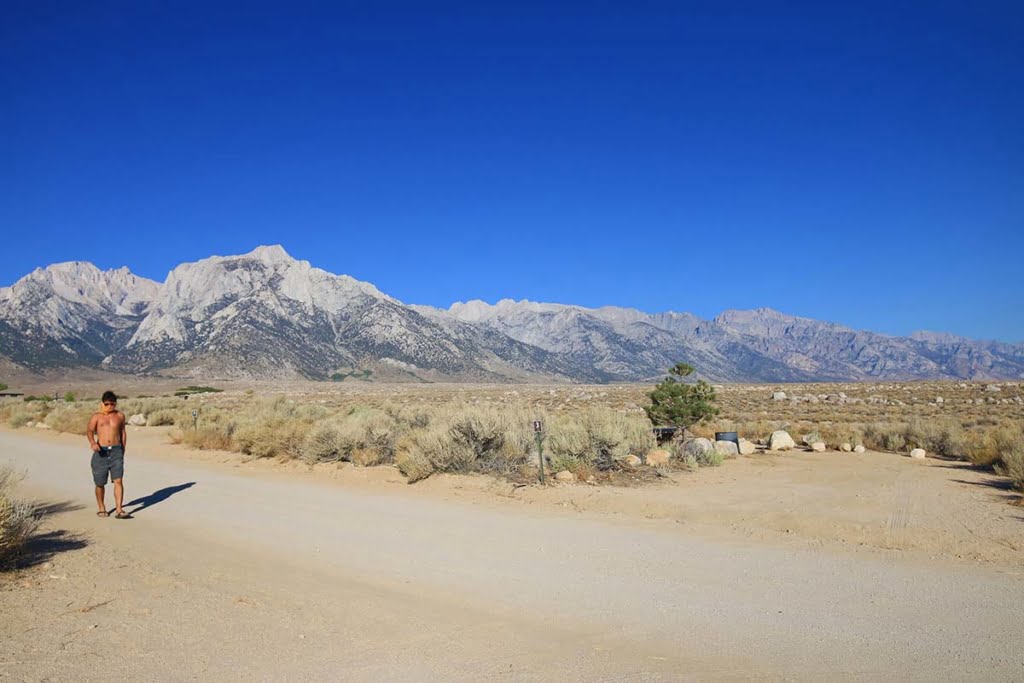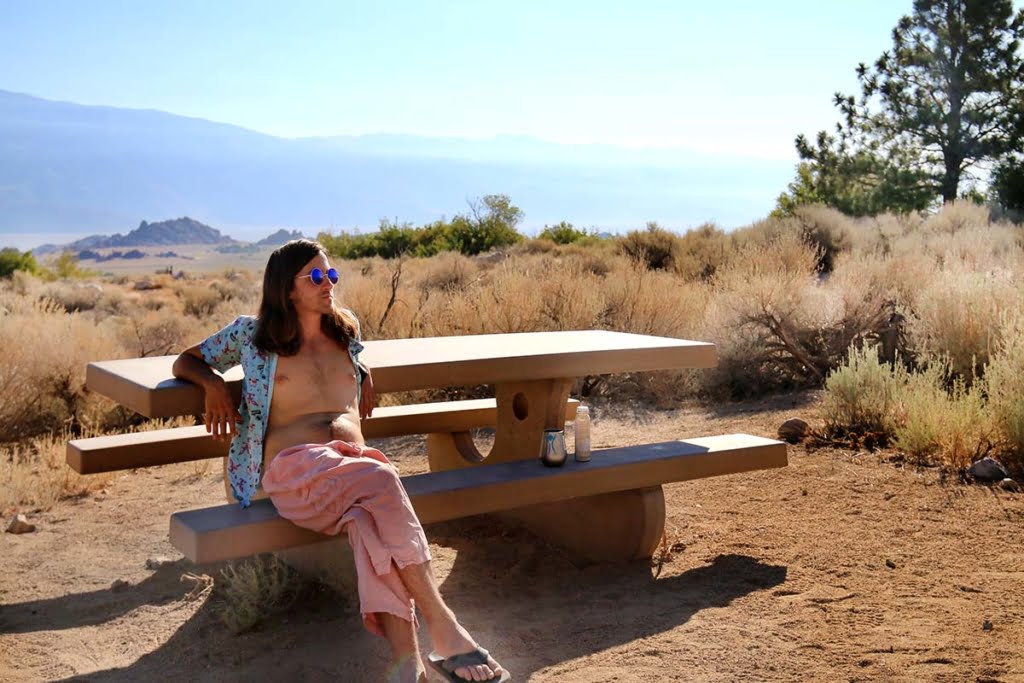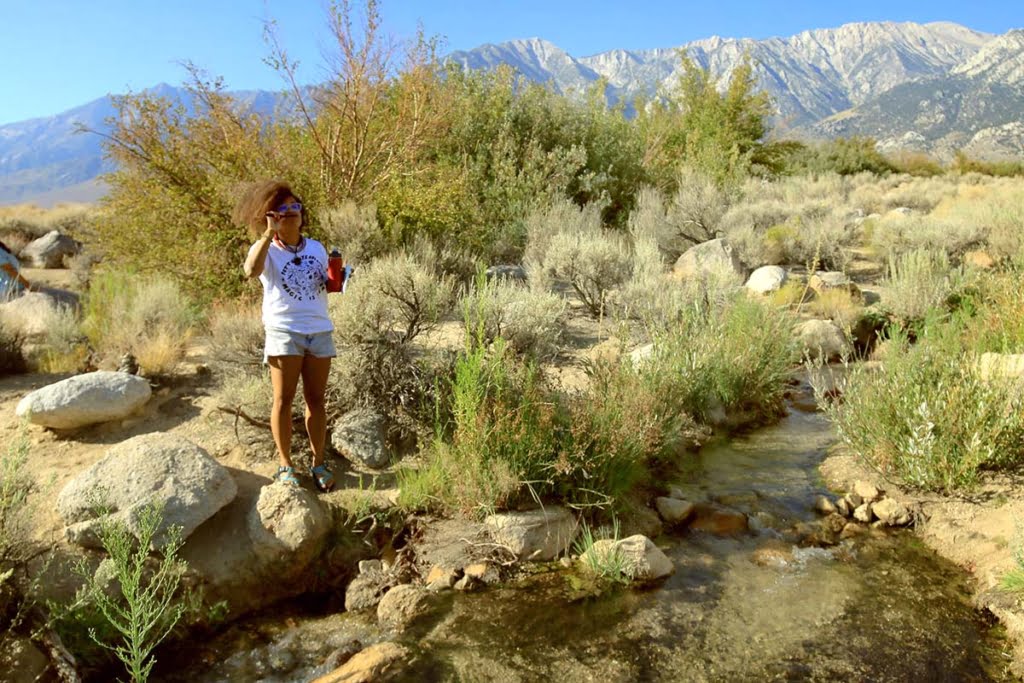 So remarkable.  We really enjoyed the little creek near our campsite: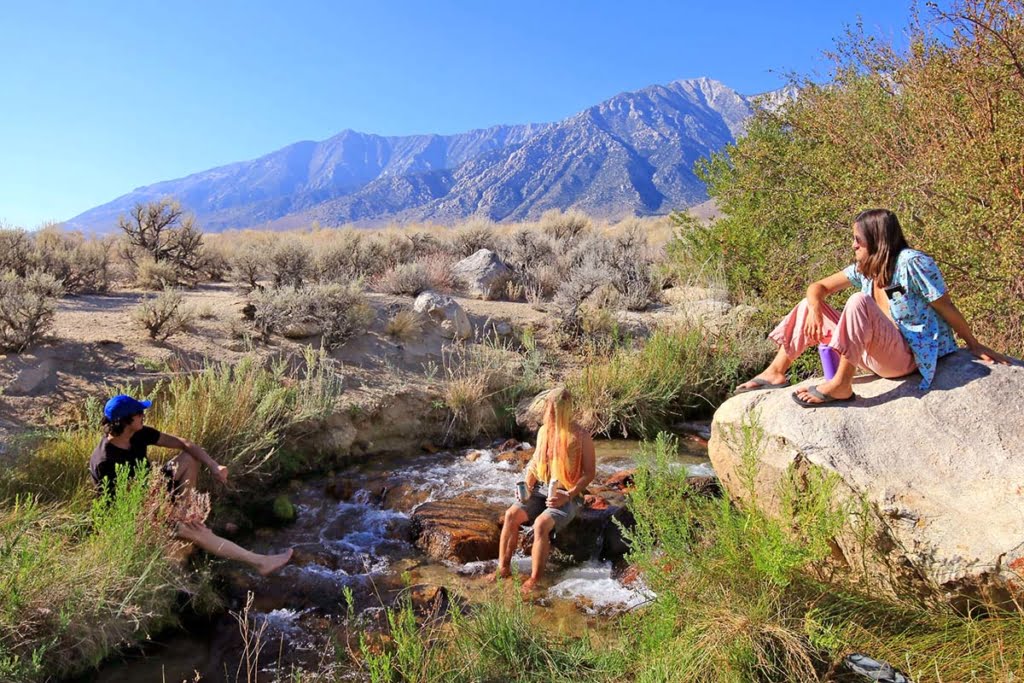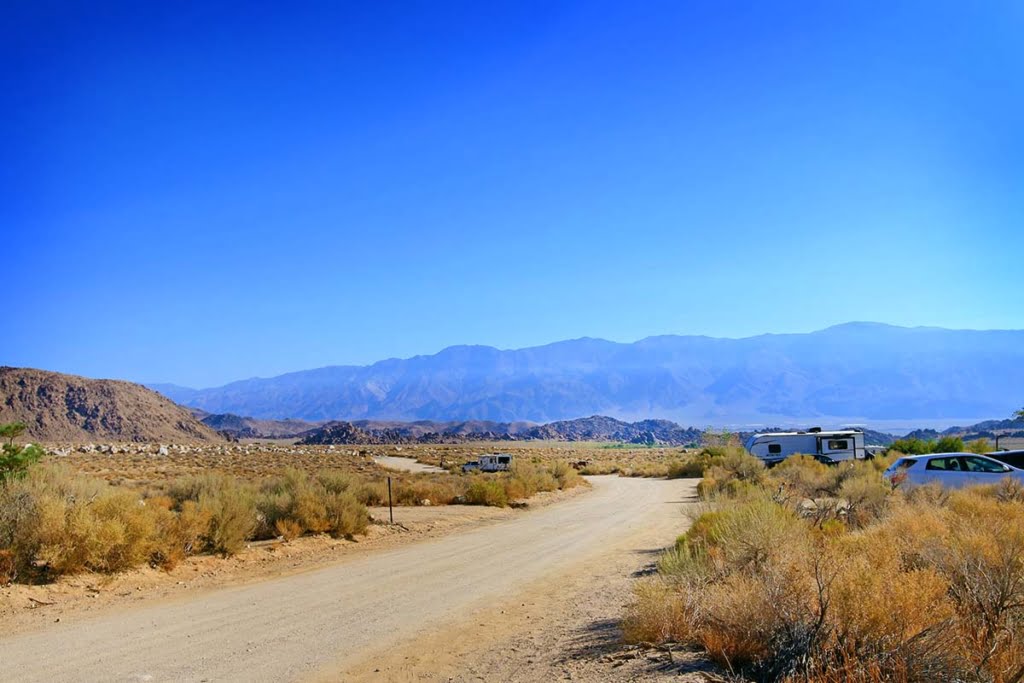 The rock formations look very similar to Alabama Hills and that would be because it is right around the bend!