Hello everyone! This is a friendly reminder that any of these fun places we may visit, we are a guest at. Please treat both businesses and trails with the utmost respect. We here at Hidden California follow the 'Leave no Trace' mantra, meaning whatever you bring with you comes back with you. If you see trash on a trail, please do your part to help remove it. Remember, we are not picking up trash from another person but instead cleaning up for Mother Nature. Happy adventures!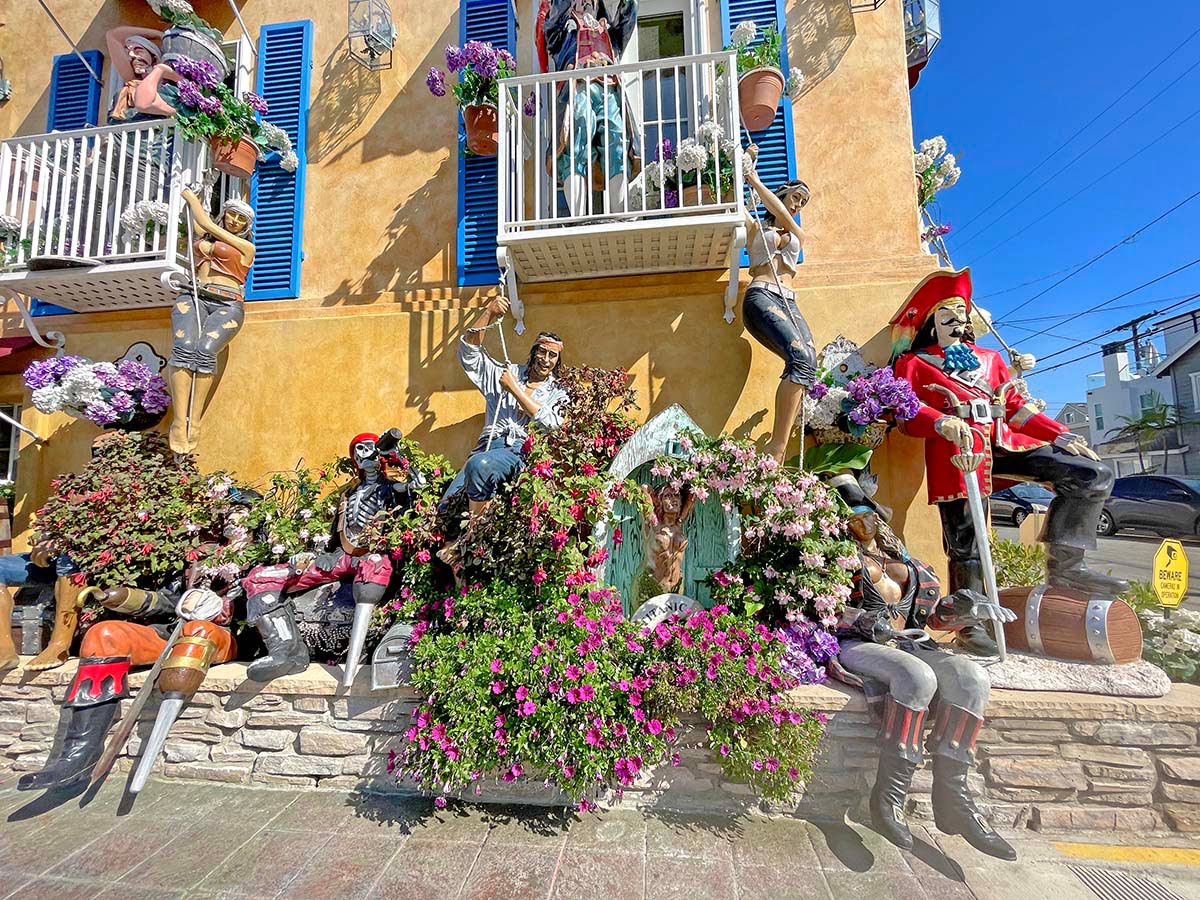 35th St & Marcus Ave. Newport Beach, CA 92663
33.61941777895003, -117.93153445084586
Dog-Friendly: Yes   Kid-Friendly: Yes
**NOTE: This is a private residency so please respectfully observe the exterior**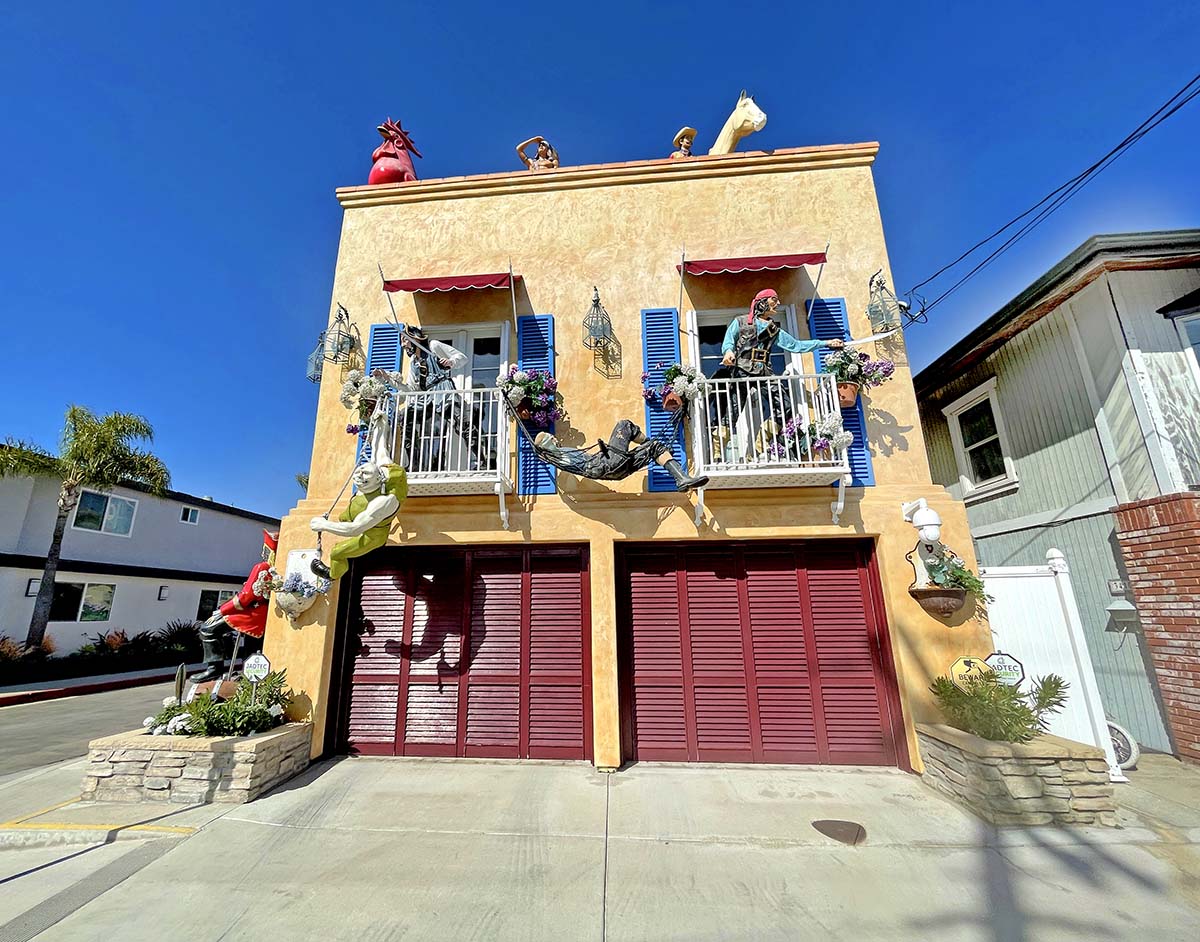 About the Newport Beach Pirate House: 
It appears that Orange County has a bit of a coastal pirate theme based around it!  First there was the Pirate Tower located in Victoria Beach, which consists of a Rapunzel-esque tower looming over the sea.  Now there is an actual pirate-themed residency that looks like it was created by one of Disney's Imagineers!
I am yet to find much information on the owner himself and the inspiration behind this theme, but just looking at his home brings plenty of thoughts to the table.  I did learn that his name is Van and he is extremely kind and interesting.  I definitely want to meet him one day and hopefully grab a photo of him in front of his house!

I'm going to guess that Van is a big fan of the Pirates of the Caribbean and has visited Disneyland many times. This home should bring out the child in everyone I would hope.  There seems to be a pretty intense scene playing out as the home gets ransacked by pirates.  They are even on the roof and in boats along the canal outside of his home!
For now I am going to leave this article vague because I am really hoping to land an interview with Van one day to help learn about all the inspirations behind his fascinating pirate house!