Hello everyone! This is a friendly reminder that any of these fun places we may visit, we are a guest at. Please treat both businesses and trails with the utmost respect. We here at Hidden California follow the 'Leave no Trace' mantra, meaning whatever you bring with you comes back with you. If you see trash on a trail, please do your part to help remove it. Remember, we are not picking up trash from another person but instead cleaning up for Mother Nature. Happy adventures!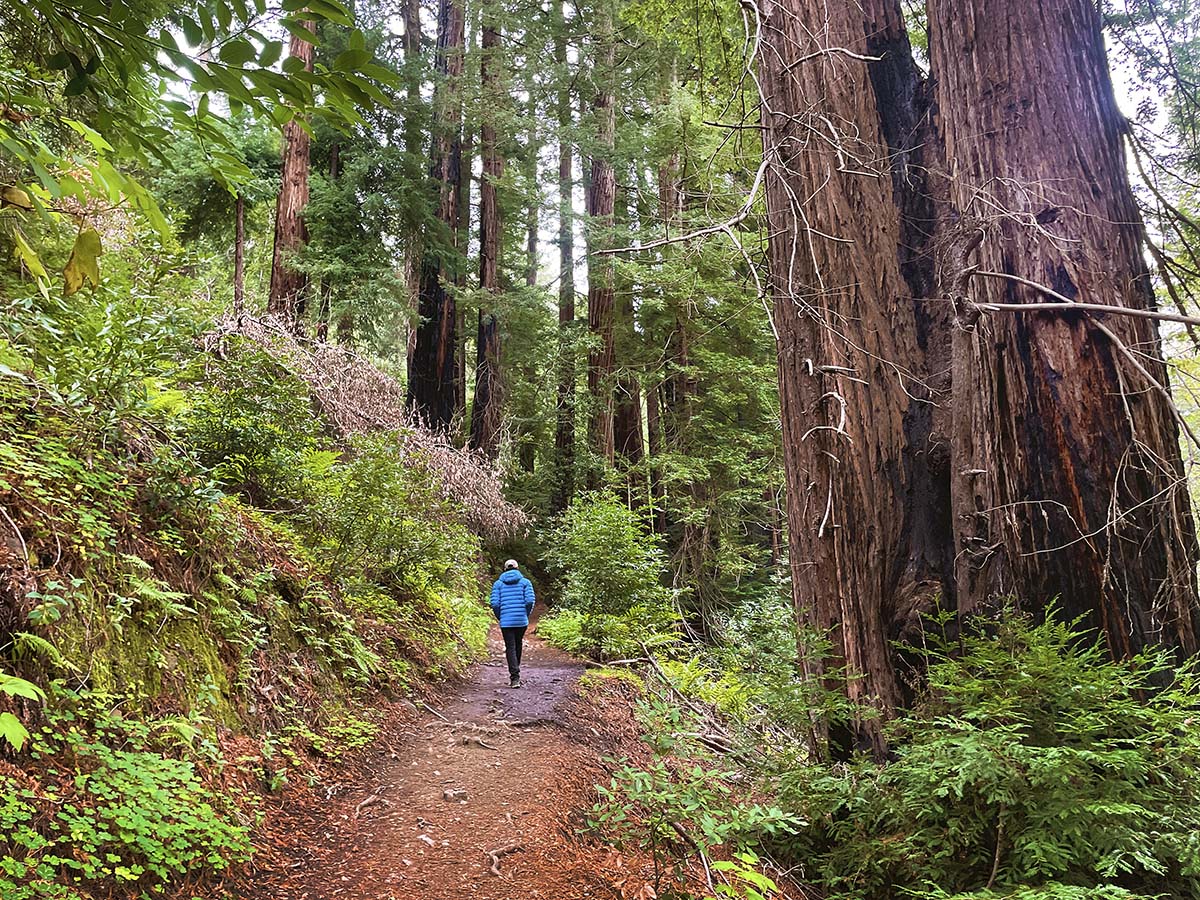 47299-47207 CA-1, Big Sur, CA 93920
36.24975, -121.78596
Dog-Friendly: No    Kid-Friendly: Yes
Hike: 2.6 miles out and back    Level: Moderate    Elevation: 810 ft.
Website
Where to park:
Plug in the coordinates provided above.  There is a small, dirt pull-off on the western side of Highway 1 where you will park.  It is right next to the trailhead which will be on the right side of where you park. Shortly into your walk you will see the Buzzards Roost sign which will let you know you are going the right way.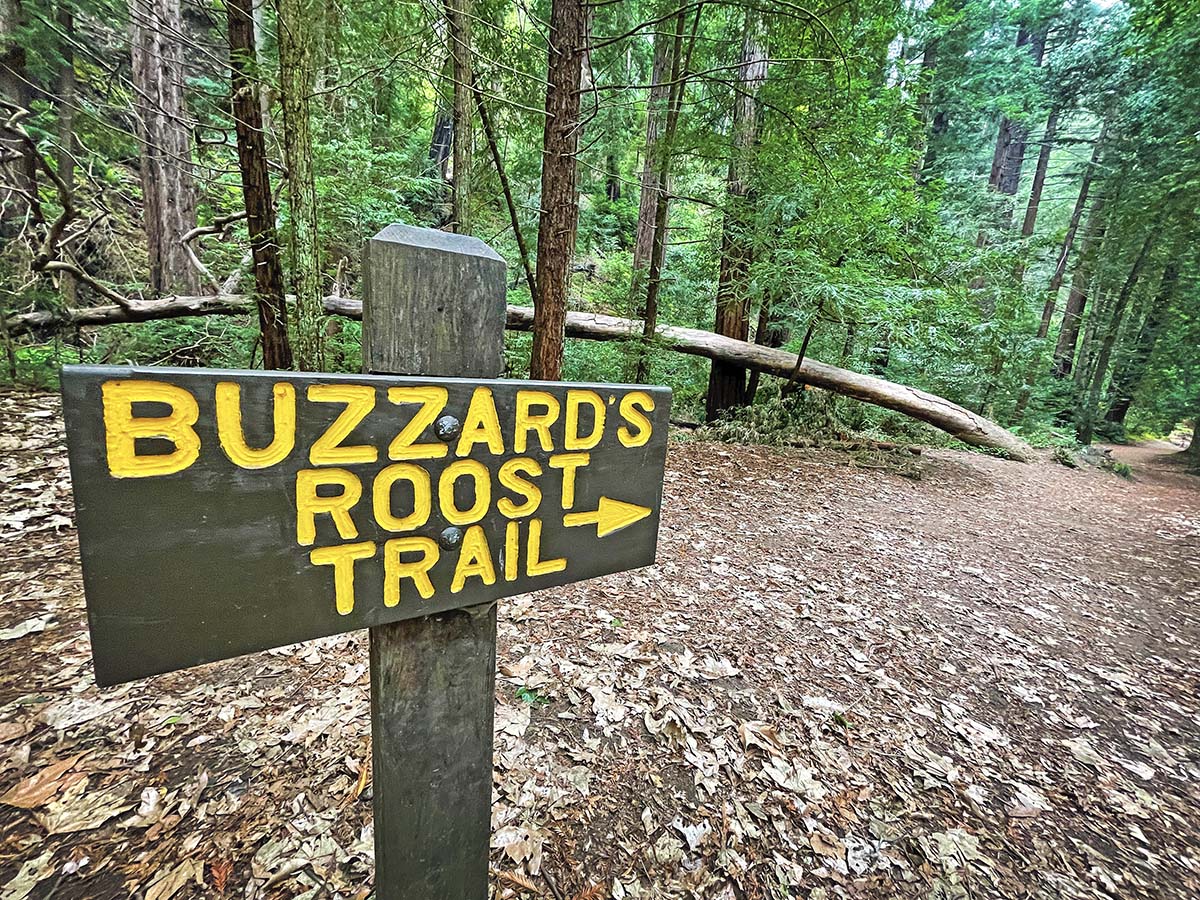 About Buzzards Roost:
Buzzards Roost was a hike that I was so surprised to learn about.  I've been visiting Big Sur every year for at least 7 years now and drove by this hidden trail head every single visit. We would always keep our eyes peeled for tiny turn outs because often they would behold secret trails.  Never saw this one though!
This hike will take you through several different lands it feels.  It starts off in the thick redwood forest along the Big Sur River. This area is so lush with plant life. You will zig zag your way up the hill and eventually reach a lookout that has no shade and gorgeous views (unless it's super foggy like it was when we visited).  Even with all the fog, it is still beautiful.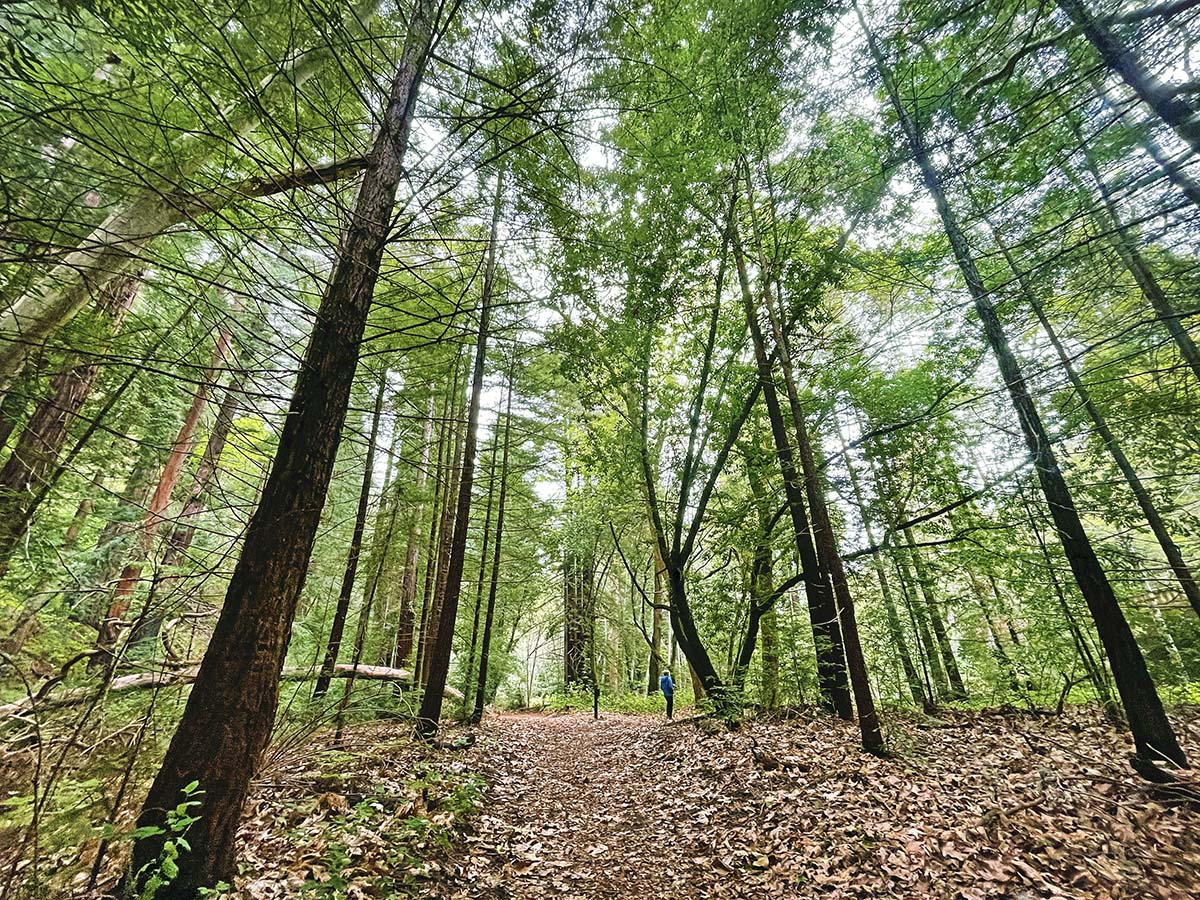 I read that it got the name Buzzards Roost because birds such as turkey vultures like to roost at the top.  Perhaps you will get to see some when you visit! We came across a few banana slugs on the hike which was the first time I've seen any in Big Sur!  I've seen some really remarkable creatures while on hikes out here.
All in all, this is such a gorgeous hike and not too hard to do.  Yes, you will be climbing, but it is such a gradual incline that most should be able to do it fine.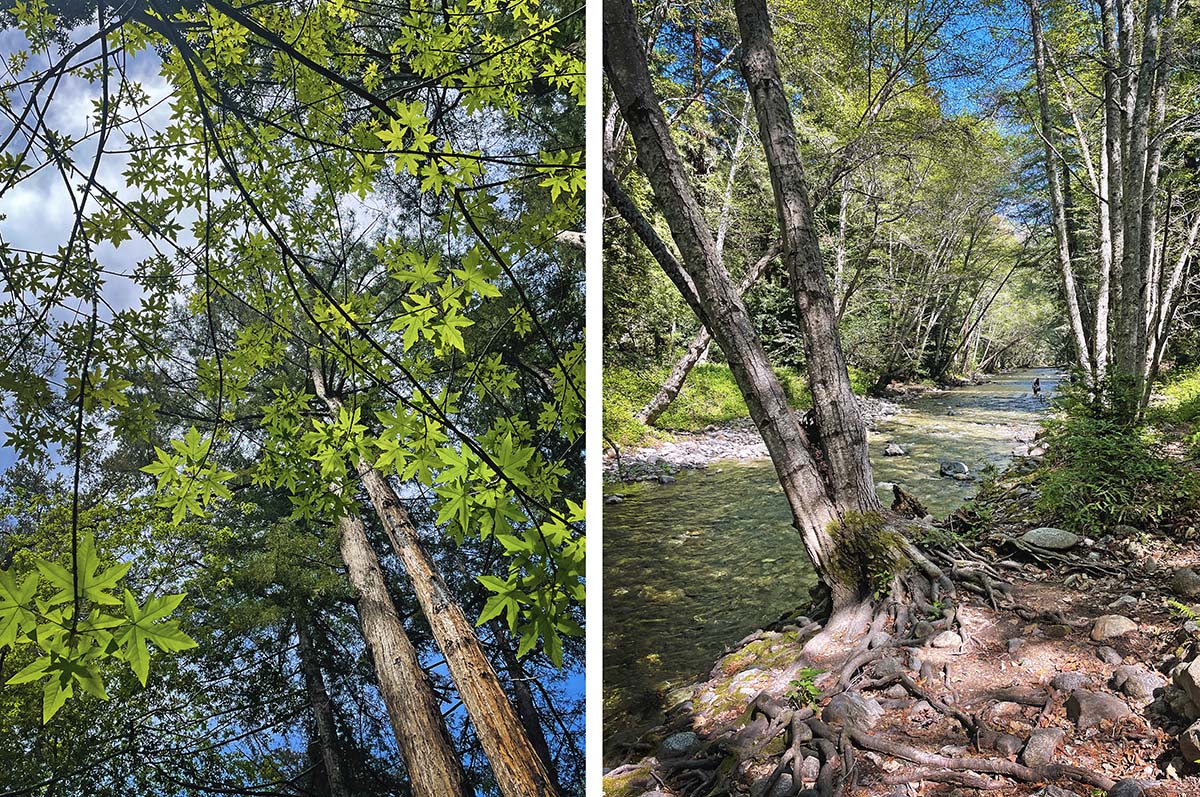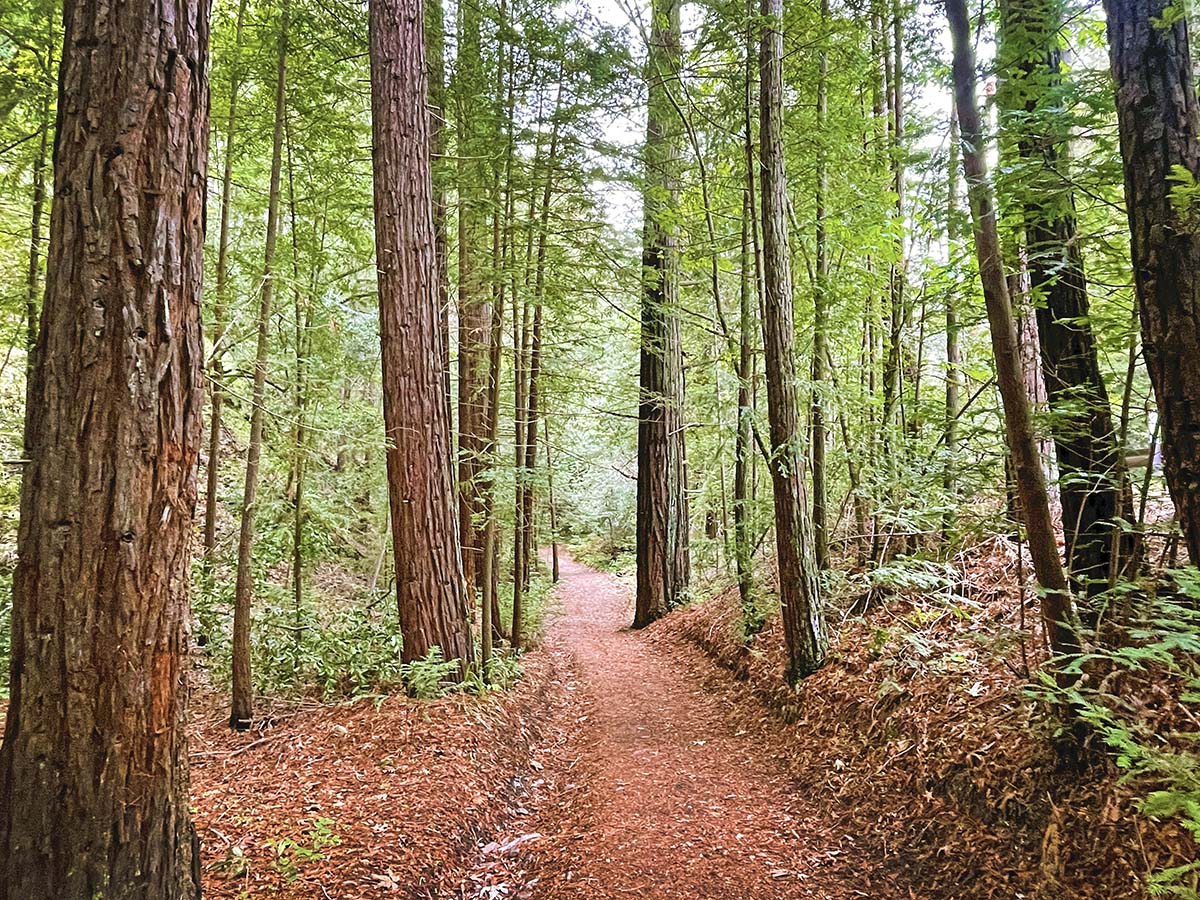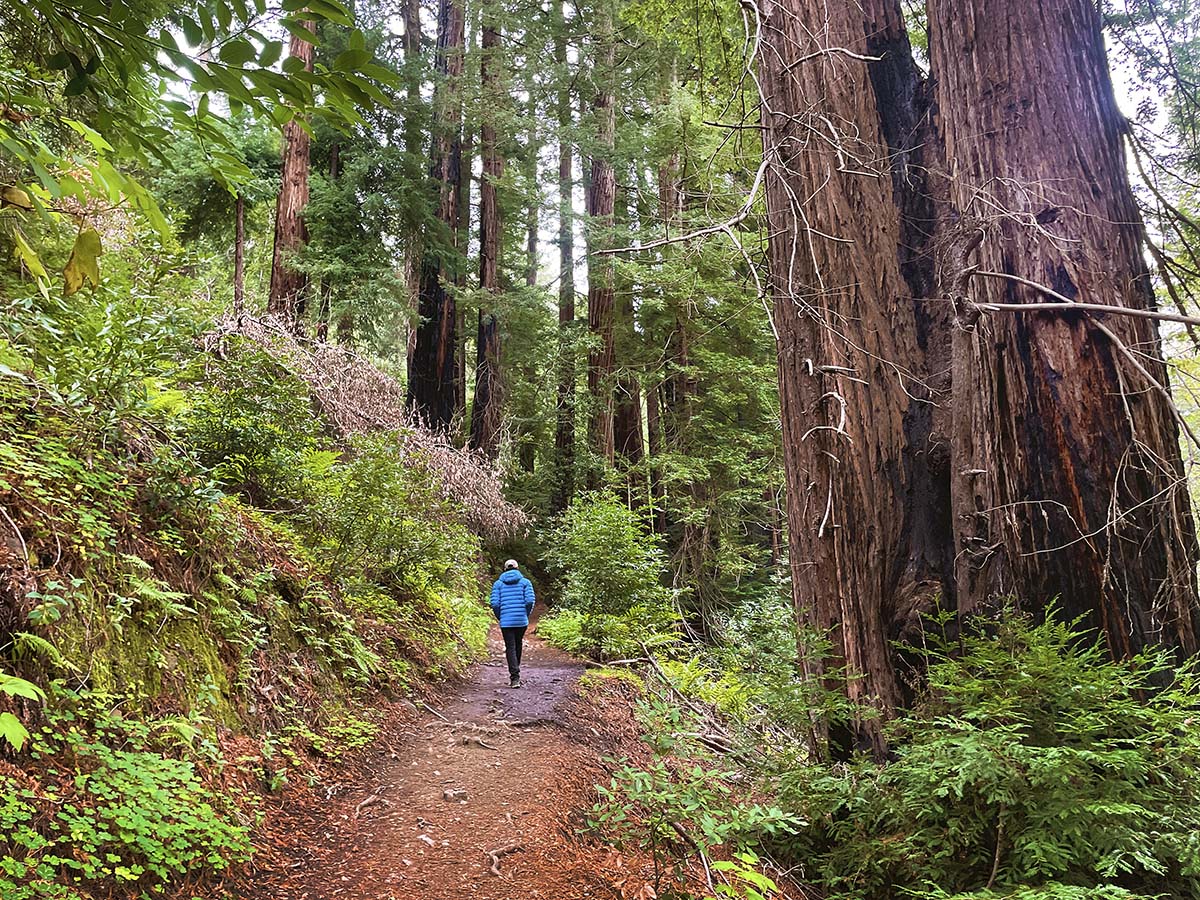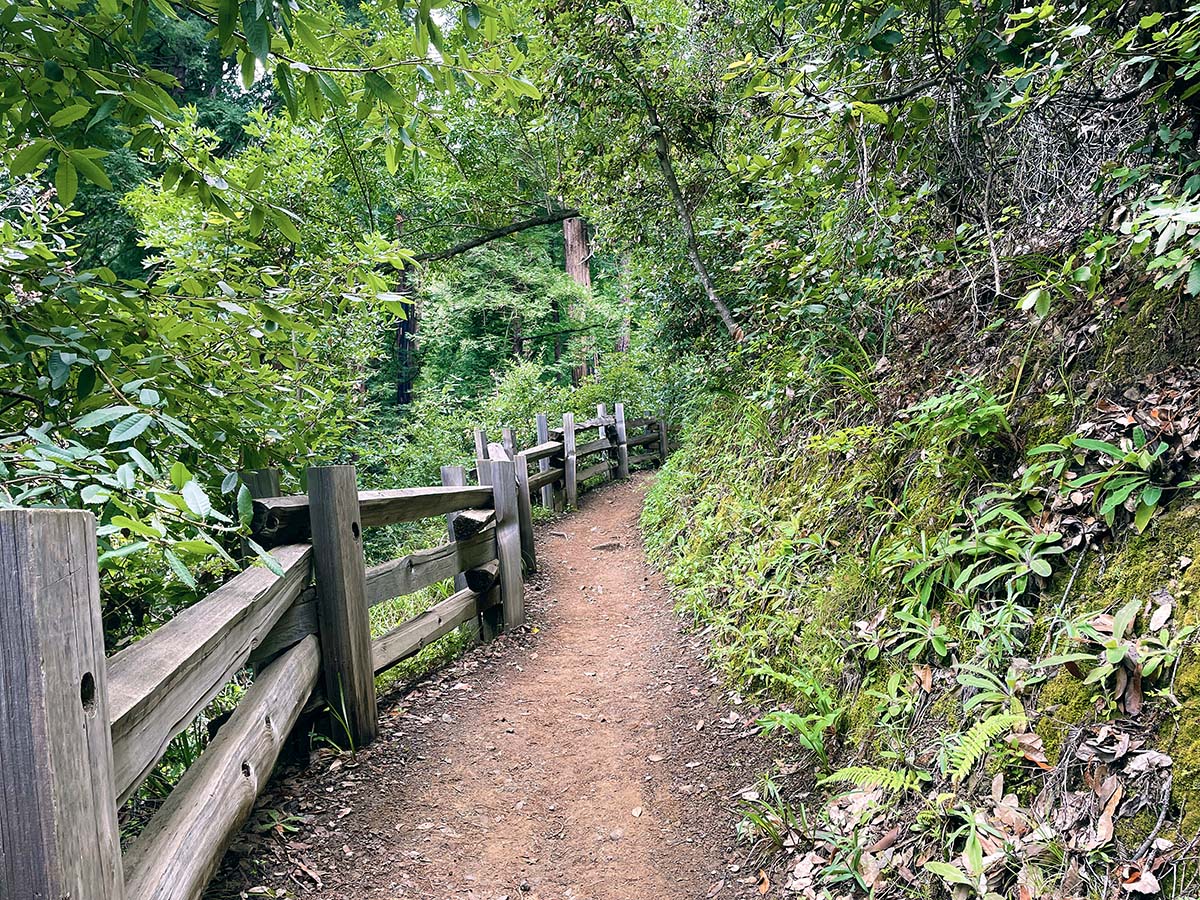 The irises were blooming when we visited: