Hello everyone! This is a friendly reminder that any of these fun places we may visit, we are a guest at. Please treat both businesses and trails with the utmost respect. We here at Hidden California follow the 'Leave no Trace' mantra, meaning whatever you bring with you comes back with you. If you see trash on a trail, please do your part to help remove it. Remember, we are not picking up trash from another person but instead cleaning up for Mother Nature. Happy adventures!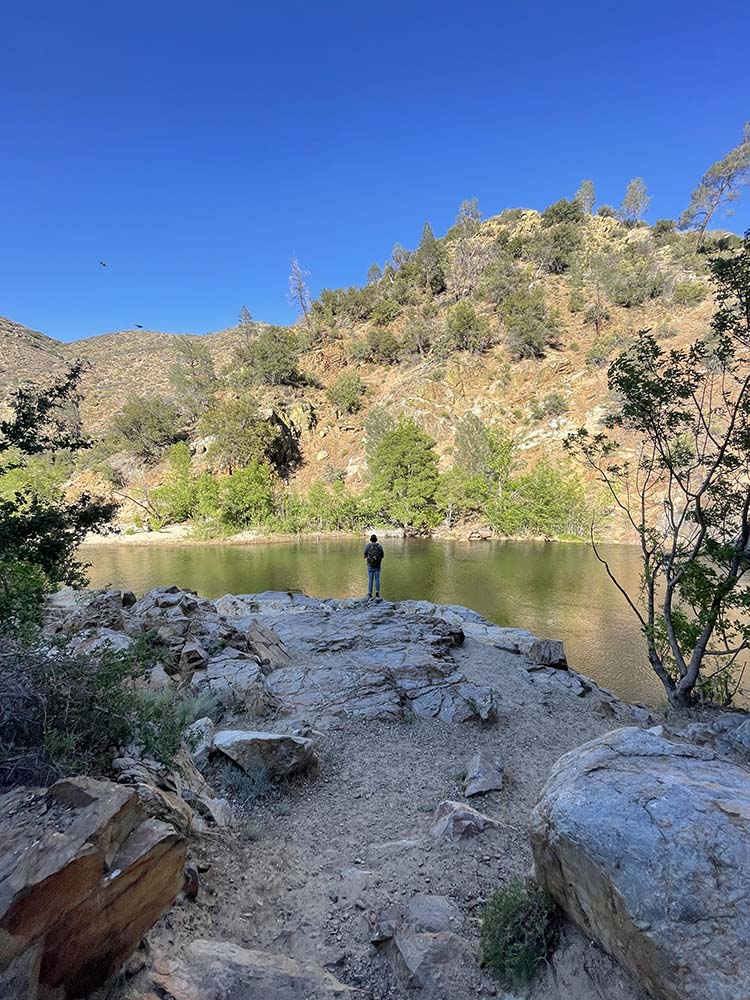 Kern River Hwy
Camp Nelson, CA 93208
35.9696145303, -118.4872832633
Hike: 5.2 miles out & back    Level: Moderate
Dog-Friendly: Yes    Kid-Friendly: Yes

About the Johnsondale Bridge River Trail
We decided upon the Johnsondale Bridge River Trail while visiting the Kern River in late May. This area is part of a much larger adventure known as the 7 Teacups Trail which will lead you to a cascade of waterfalls.
From what I've read, there is no trail leading you along the falls and instead you must rappel up to them.  For this reason, the 7 Tea Cups is not safe unless you have rappelling experience. It's always ok to just enjoy photos of them and take the safer trail!  In that case, that is exactly what we did.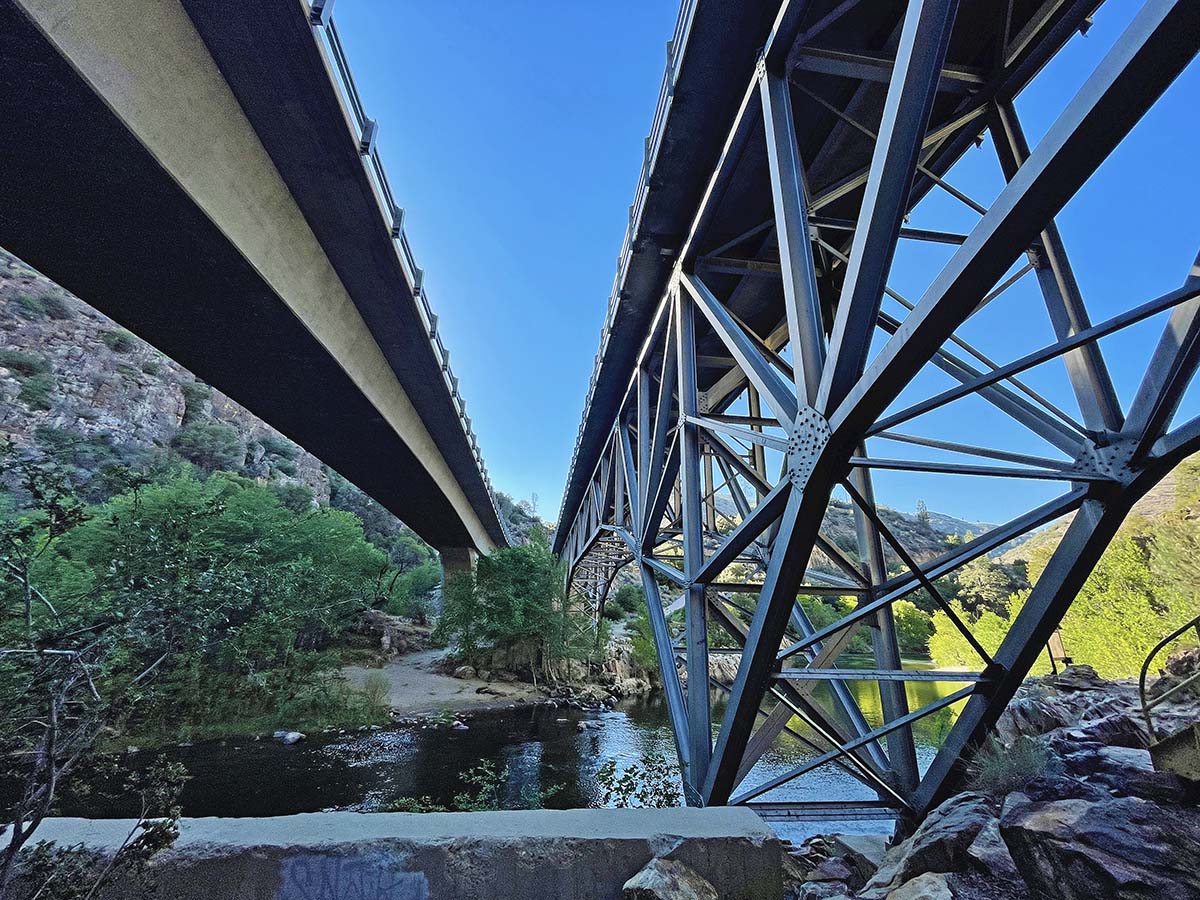 We arrived a bit later in the evening so did not get the opportunity to do the entire 5.2 mile out and back hike.  We did get a heavy dose of beauty and both left feeling extremely uplifted and satisfied from our adventure.
There is something so healing about walking along a rushing river.  Without fail it just seems to pull all your stress and worries away and forces you into the present moment of the beauty that's around you.
Bring good hiking shoes and don't expect a perfectly-manicured trail.  The trail is rugged, oftentimes etched out of the mountain.  For this reason, make sure to watch your footing as you could easily trip and sprain an ankle.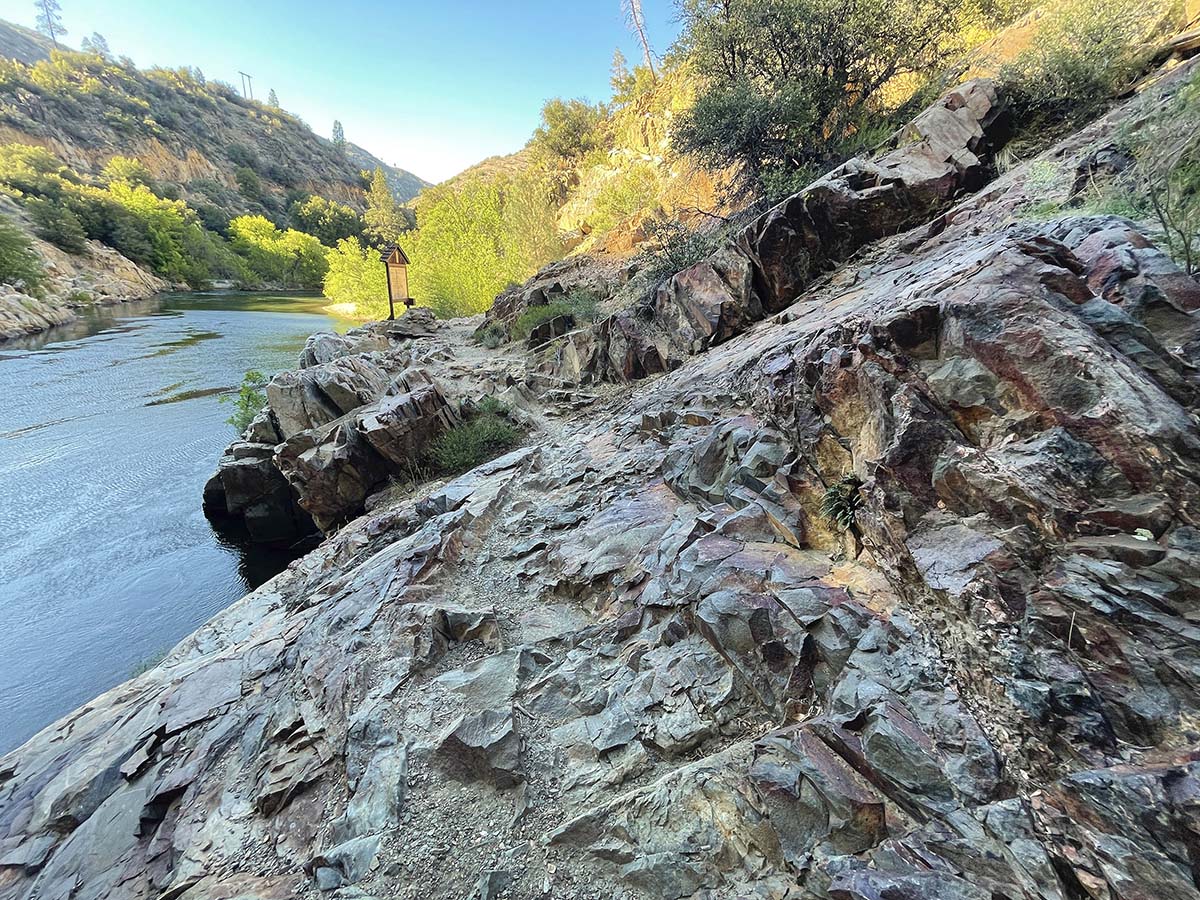 Here is a shot of the Johnsondale bridge that you will have to cross in order to get to the trailhead: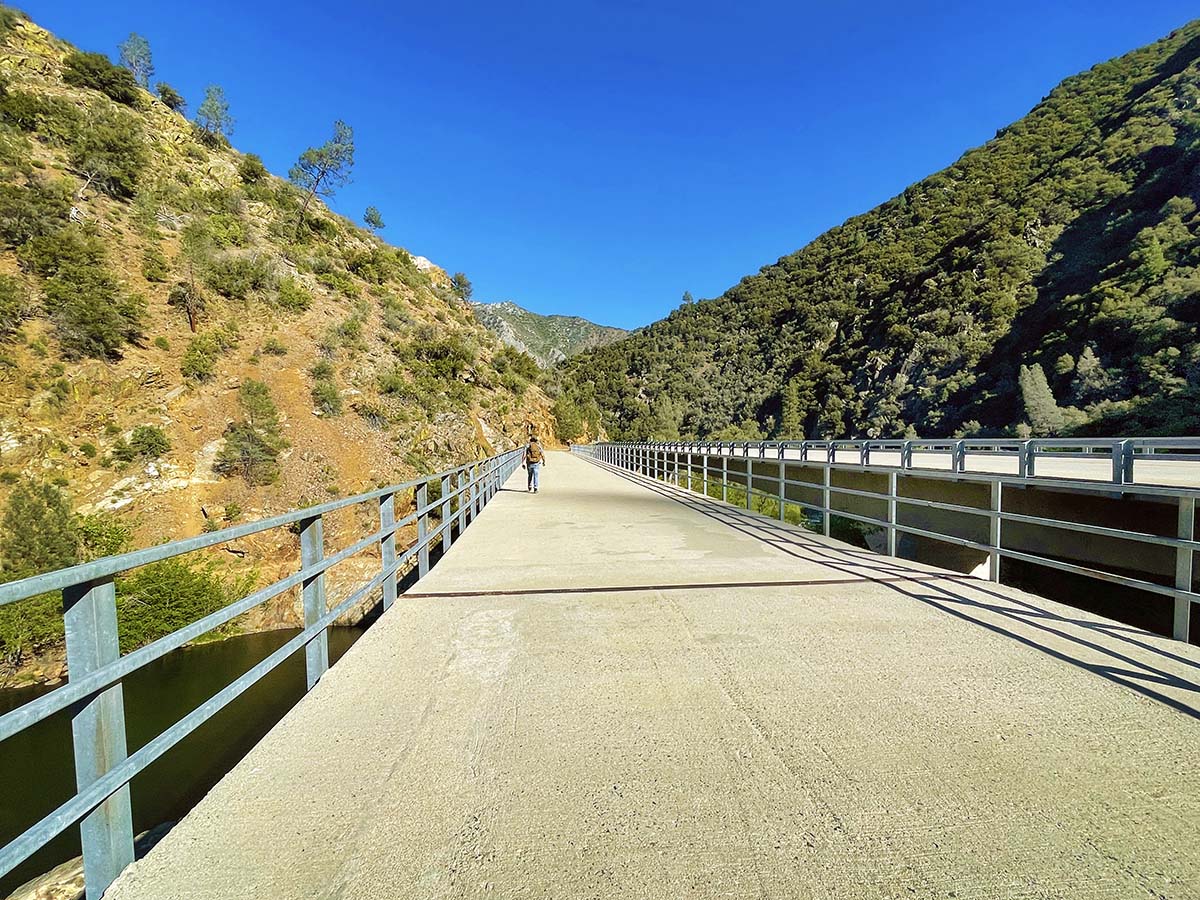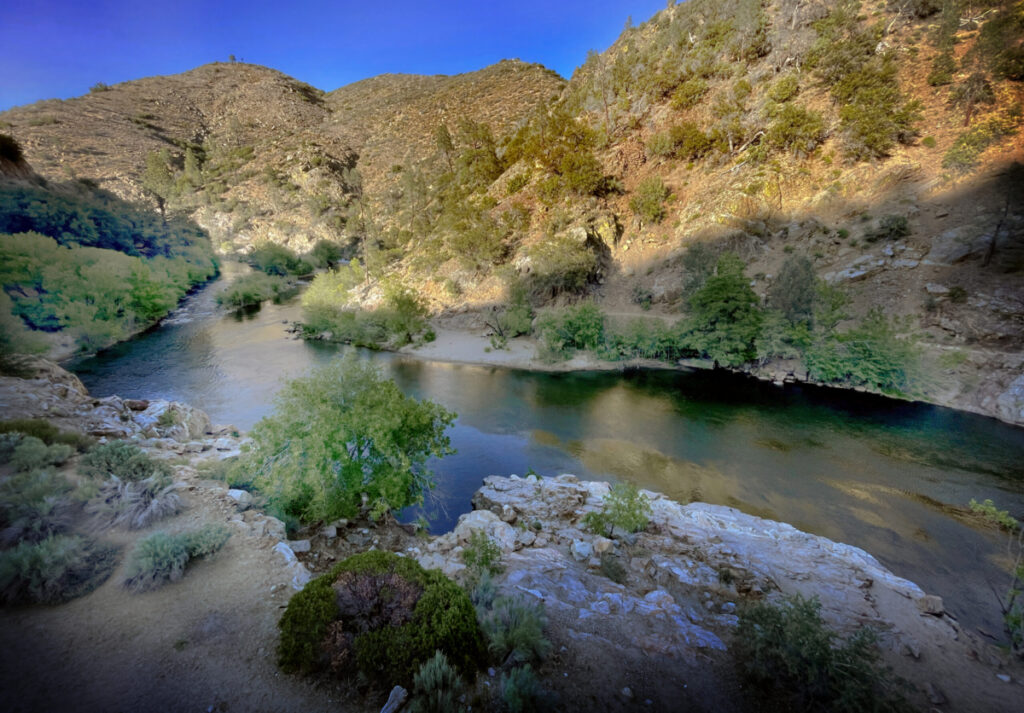 You will then head down the flight of stairs.  The trailhead begins on the righthand side: