Hello everyone! This is a friendly reminder that any of these fun places we may visit, we are a guest at. Please treat both businesses and trails with the utmost respect. We here at Hidden California follow the 'Leave no Trace' mantra, meaning whatever you bring with you comes back with you. If you see trash on a trail, please do your part to help remove it. Remember, we are not picking up trash from another person but instead cleaning up for Mother Nature. Happy adventures!
White Mountain Rd.
Verenigde Staten, CA 93514
37.385593, -118.178974
(760) 873-2400  Website
Hike: there are many trails here   Level: Easy-difficult
Dog-Friendly: Yes    Kid-Friendly: Yes
Hours:​ The visitor centeris open in summer from 10 AM to 5 PM seven days a week
Fees​: $3.00 per person with a maximum of $6.00 per car // Kids under 18 are free // Interagency Passes are accepted.
Photos and article by:
Josh Claros
. Make sure to follow him on
Instagram
!
Visitor​ ​Programs​: During the summer, rangers and staff at the Schulman Grove Visitor Center offer interpretive programs at 11AM and 2PM. In spring and fall, programs are available on weekends.
Water​: No water fountain or spigot available. Bottled water is available for sale in the bookstore.
Camping​: The Ancient Bristlecone Pine Forest is day use only, no camping, no overnight RV parking. The nearest camping is at Grandview Campground.
Notice​: It snows up there in the winter, they close the road to the visitor center.
About:
High up in the White Mountains of California you will find the oldest trees in the world – the Ancient Bristlecone Pine. They have survived harsh conditions over millennia, gnarled over time, still standing like tough warriors. Some of these trees are over 4,000 years old and it shows. The trees have a certain energy about them. They pull you in and grab your attention. Having lived for so long they have developed a lot of character, if you are a photographer you will have a lot of fun photographing them.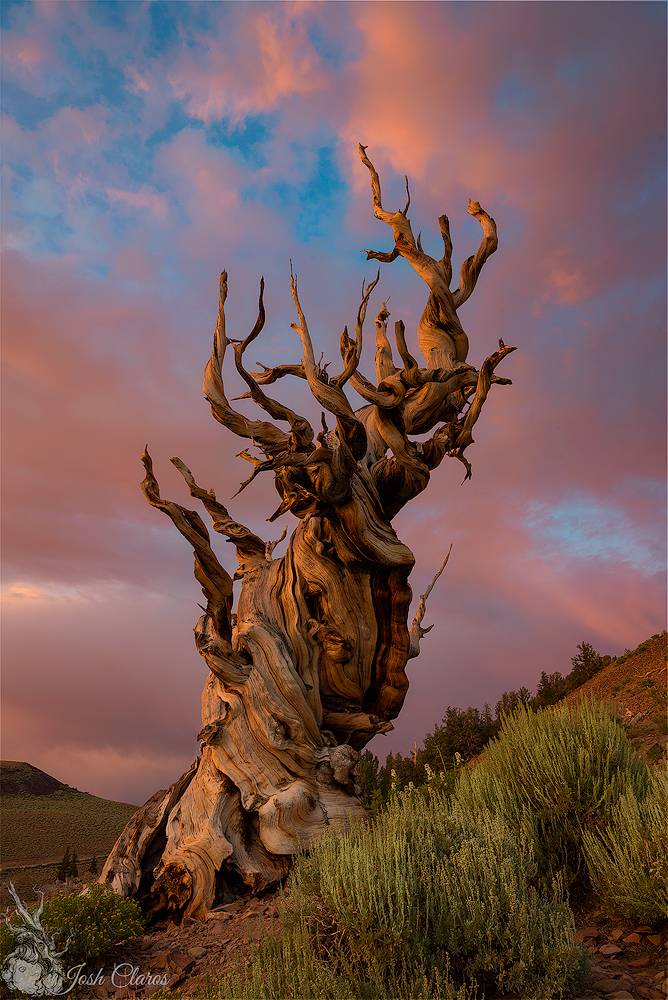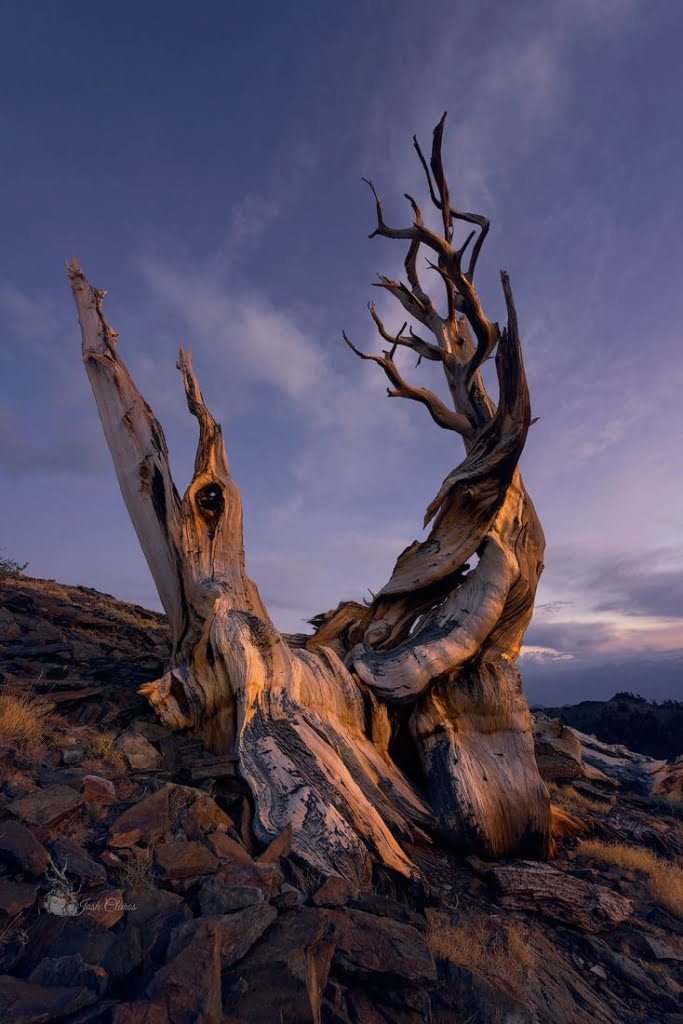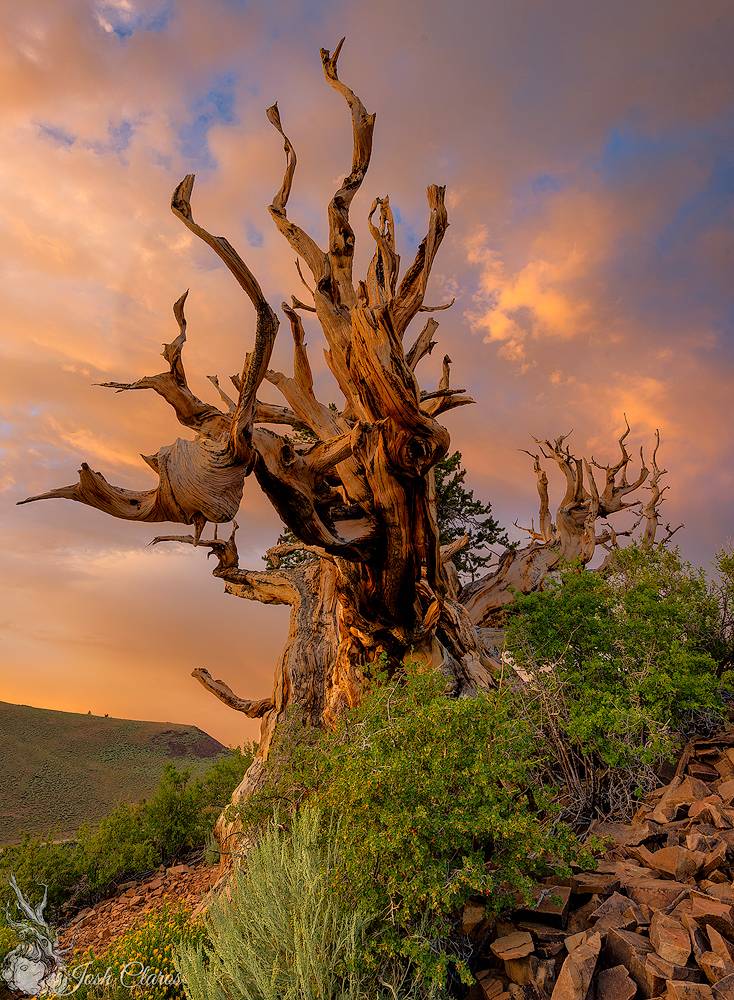 At night countless stars light up the night sky, it is a perfect place to stargaze and shoot star
photos.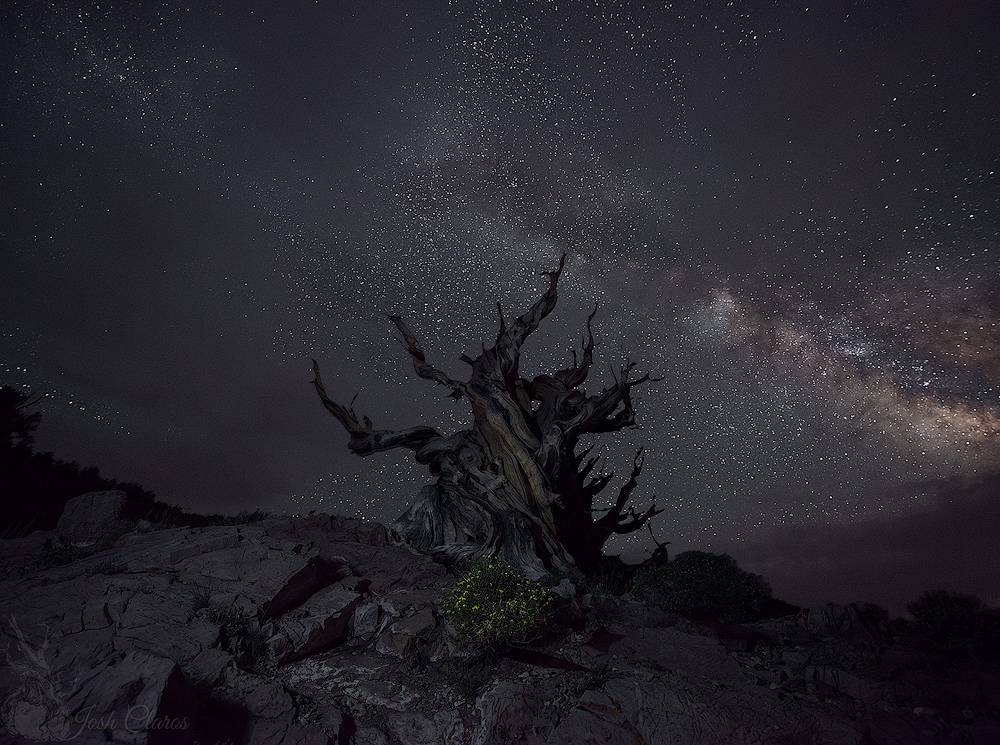 Personal​ ​Experience:​ ​The first time I visited the Ancient Bristlecone Pine Forest was back in 2013. It was right after Thanksgiving dinner that two friends and I decided to drive up to the White Mountains on impulse and check it out. We drove over in the evening not even checking weather conditions. It turns out it had snowed there recently and the road to the forest was closed a few miles out. After getting my car stuck in snow while driving around the Grandview campground we decided it probably wasn't a good idea to camp.
We parked the car right at the gate that closed the road and decided to hike the remainder of the way. The stars looked amazing up there, they seemed especially bright that night, several shooting stars passed us by as we walked up the road. When we got to Schulman Grove all the trails were covered in snow so we walked aimlessly around the Discovery Trail area.
The place looked surreal and magical, I was so immersed in my surroundings that I forgot how cold it was, it was freezing. One of my friends was getting frostbite so we decided to head back. I could have shot photos all night! By the time we walked back to the car it was almost sunrise. Ever since then this place has become one of my favorite places in California, I return to it many times to see what else I can find. It always fills my mind with wonder and imagination and I don't think I will ever get bored of it. As a landscape photographer I feel grateful to have such a unique and wonderful place a few hours from where I live!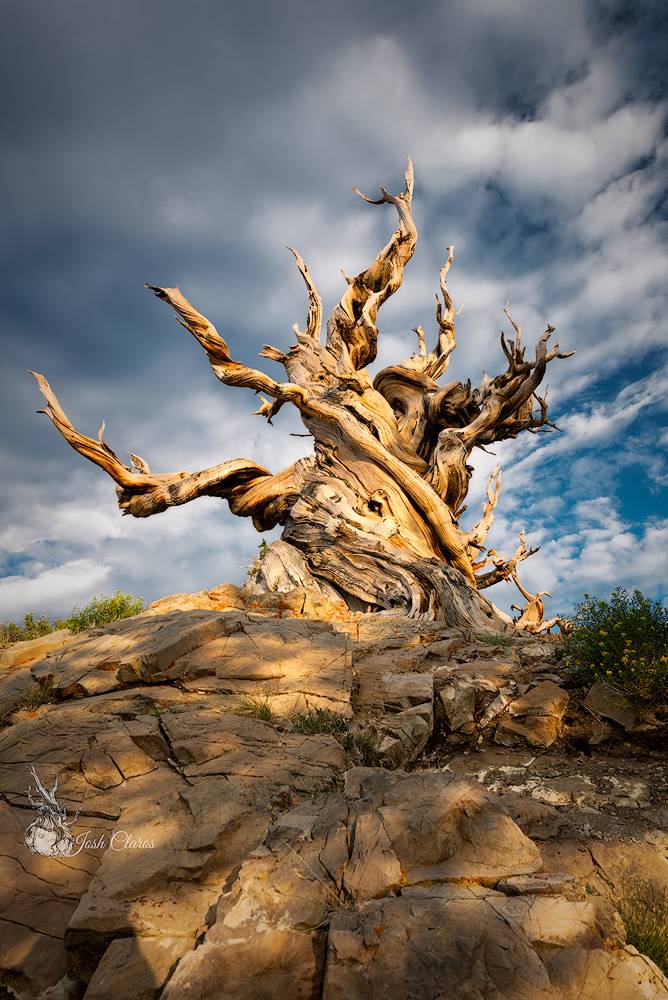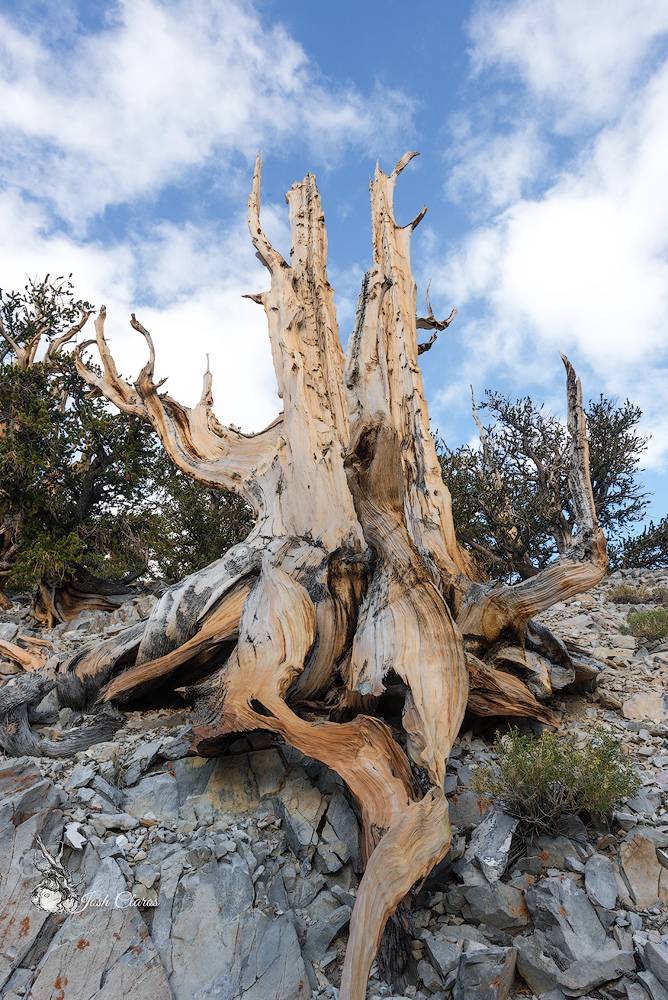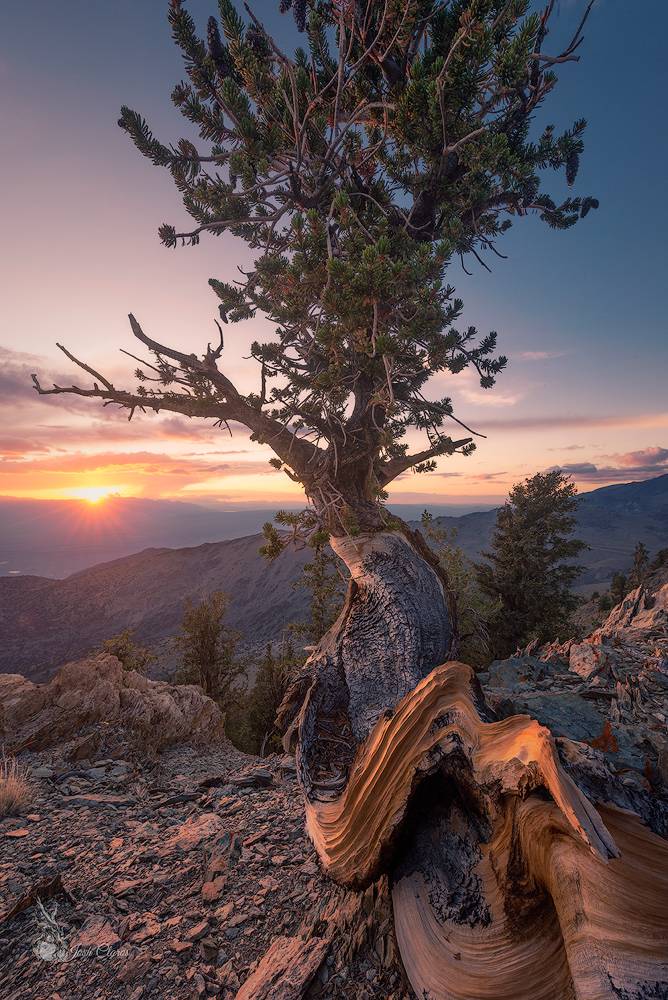 There are several self guided trails that let you explore the forest, most provide rest benches and interpretive signs that have some interesting facts for you to read. The Schulman Grove offers the Discovery Trail (1 mi.), Methuselah Trail (4.5 mi.) and Bristlecone Cabin Trail (3.5 mi.). Most of the interesting trees i have photographed can be found along the Discovery Trail, so I'd recommend doing that one first, especially if you are short on time.
Hidden somewhere along the Methuselah Trail is the Methuselah tree, which is about 4,849 years old! Can you imagine being alive for that long!? An even older tree, over 5000 years old, was recently discovered in the same area.
Twelve miles north of the Schulman Grove you will find the remote and less visited Patriarch Grove. The dirt road to get there can be a bit rough, I'd recommend a 4WD vehicle with good tires to get up there. On the way to the Patriarch Grove you will see several unique looking trees along the road as well as spectacular views of the Sierra Nevada mountains in the distance.
The Patriarch Grove is at 11,000 feet in elevation so the air is thinner up there, you might lose your breath quicker while hiking. The largest bristlecone pine tree can be found here, the Patriarch tree. Much like the Discovery Trail, the Patriarch Grove has a lot of interesting looking trees and also features a mostly barren and rocky landscape to add to its uniqueness.
The trees along the trails are awesome but if you go off the beaten path you will discover something new and unique that not a lot of people get to see. There are miles of forest for you to explore.