Hello everyone! This is a friendly reminder that any of these fun places we may visit, we are a guest at. Please treat both businesses and trails with the utmost respect. We here at Hidden California follow the 'Leave no Trace' mantra, meaning whatever you bring with you comes back with you. If you see trash on a trail, please do your part to help remove it. Remember, we are not picking up trash from another person but instead cleaning up for Mother Nature. Happy adventures!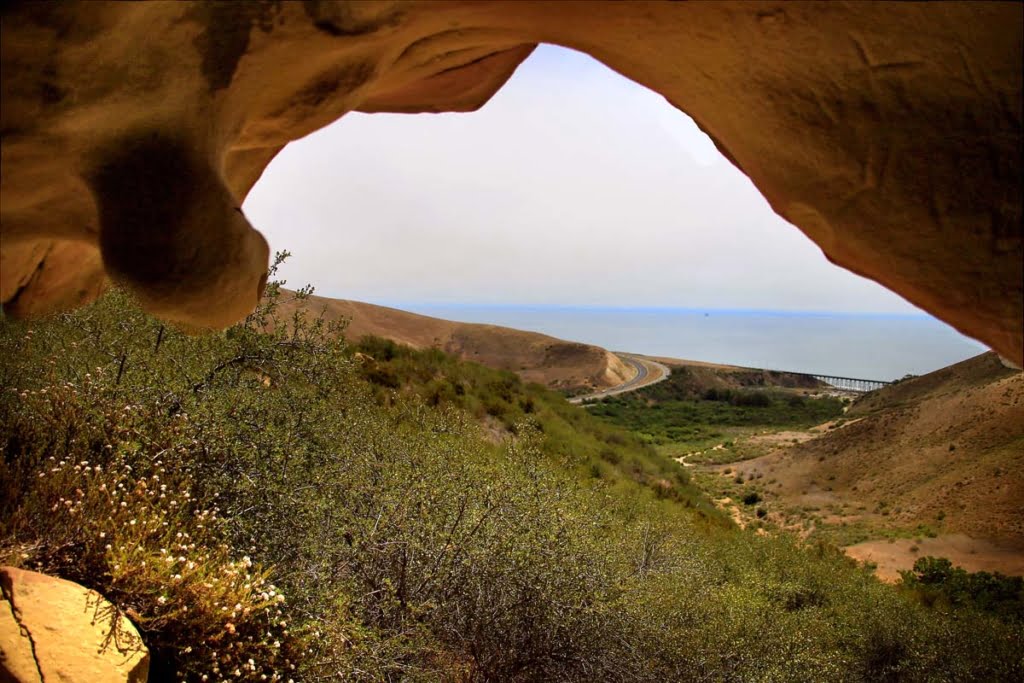 US-101, Goleta, CA 93117
Hike: 5 miles round-trip   Level: Moderately strenuous (greatly depends on weather)
Dog-Friendly: Allowed but be mindful of temperature    Kid-Friendly: Yes
Hours: Sunrise to sunset   805-968-1033
[/vc_column_inner][/vc_row_inner]
About the Gaviota Wind Caves
Where to park: 34.47172, -120.2297 (trailhead is immediately in front of parking lot, cannot miss it)
Wind Caves: 34.481075, -120.240982  Elevation: 600 ft.
The Gaviota Wind Caves were formed over thousands, if not millions, of years by high winds.  The hike has a pretty steep incline but offers the reward of a gorgeous coastal view.  There are many caves to explore with various levels of expertise to their entrance.
This area has been inhabited by the Chumash people since Paleoindian Period (13,000–8,500 B.P.) At least fourteen villages were located along the coastline including Qasil, Tajiguas, and Shishuchi'i'. Learn more about the Chumash people and how to support them here.

Personal Experience: I will start off by saying that the hike to the Gaviota Wind Caves is done best in cooler weather or early morning/late evening.  We were on a road trip and limited on time so had no choice but to do the hike mid-afternoon.
The beautiful fog seemed to stop *right* before the trail began which means we did the hike during one of the hottest months of the year and with the sun directly above us.  We were sweltering hot, but determined.
After multiple breaks and dumping water on our heads, we made it.  It was definitely worth the suffering, wow!!  I feel the Gaviota Wind Caves are more miraculous in person than in photos as it's hard to capture the true size of them.  We only went inside a few of the easier-to-access caves, enjoying the shade and cooler temperatures inside, but many more await the braver and more daring individuals.
You start off along a paved path and quickly make your way up the incline: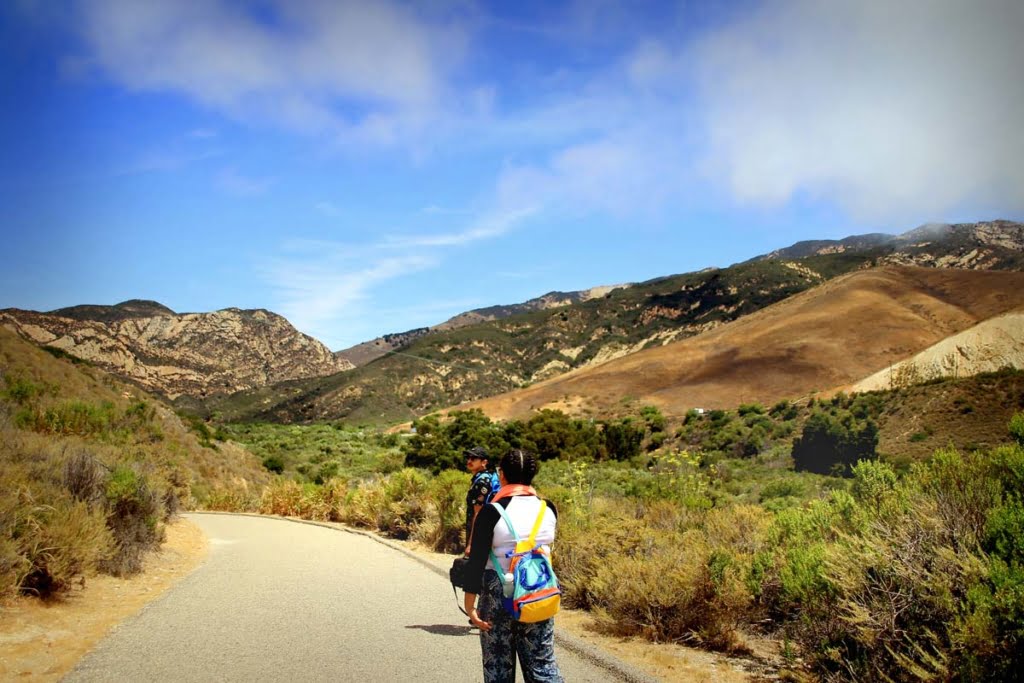 In no time you will be high enough to enjoy views like this!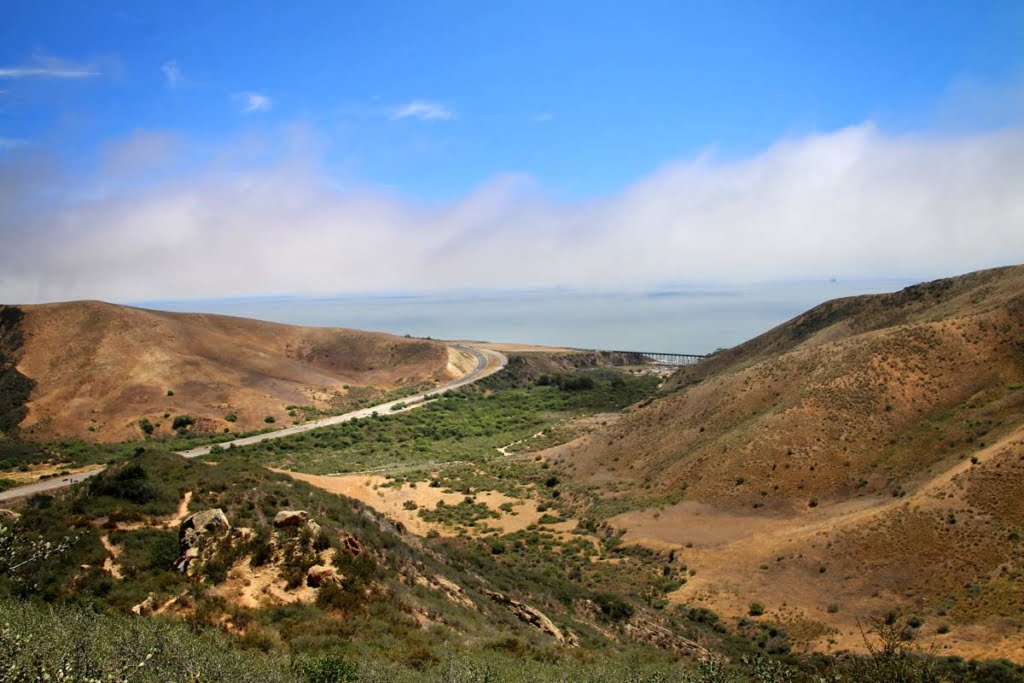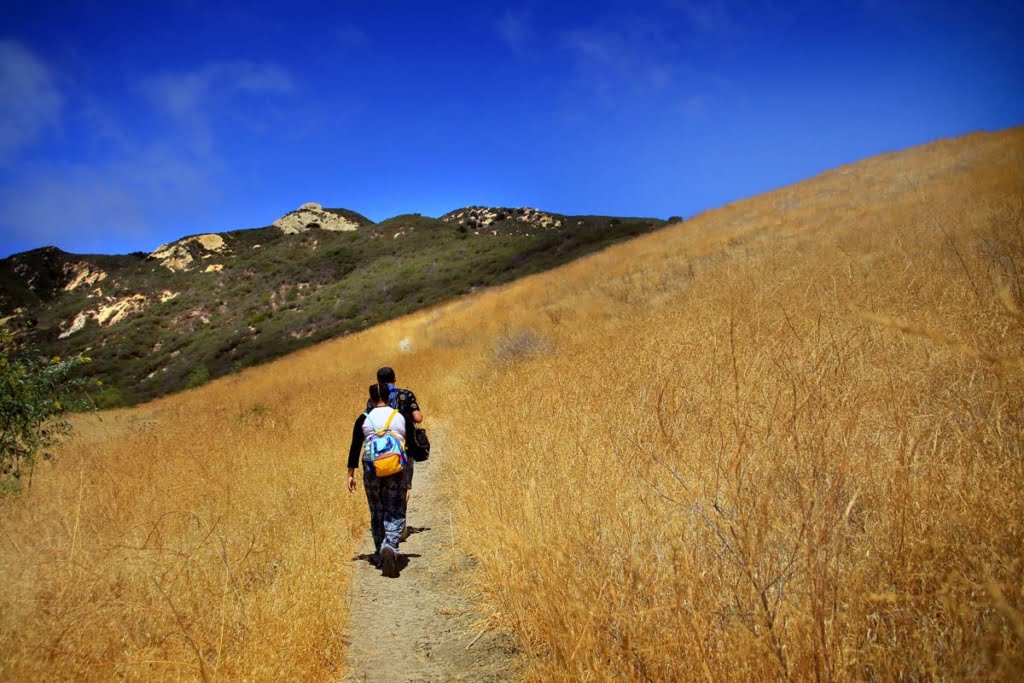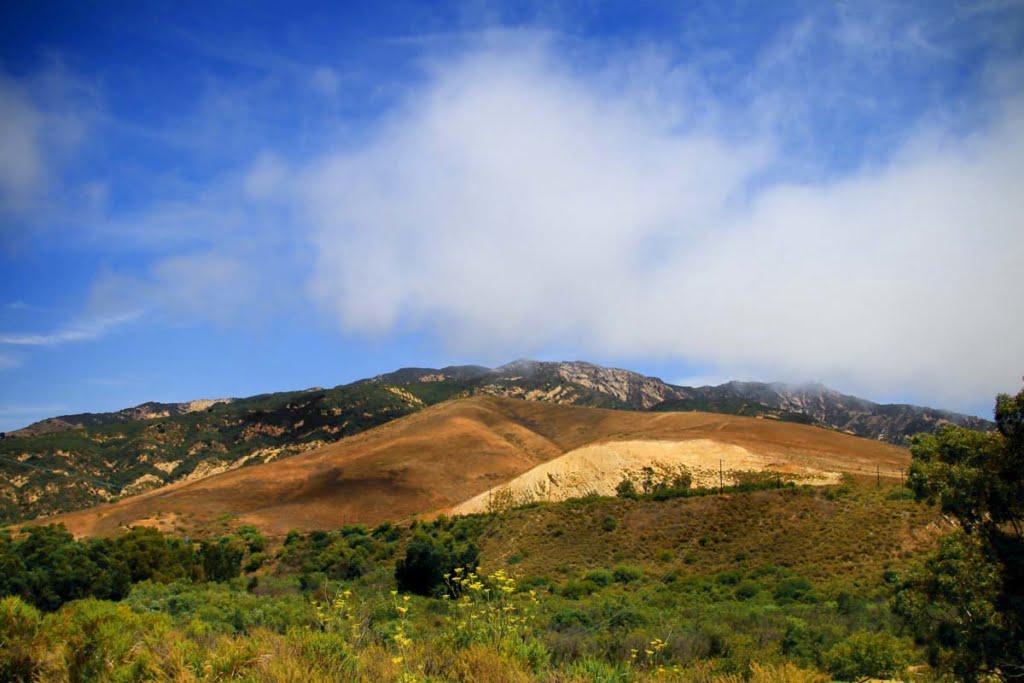 That's our destination in the distance!  It's hard to tell but those cave openings are actually huge: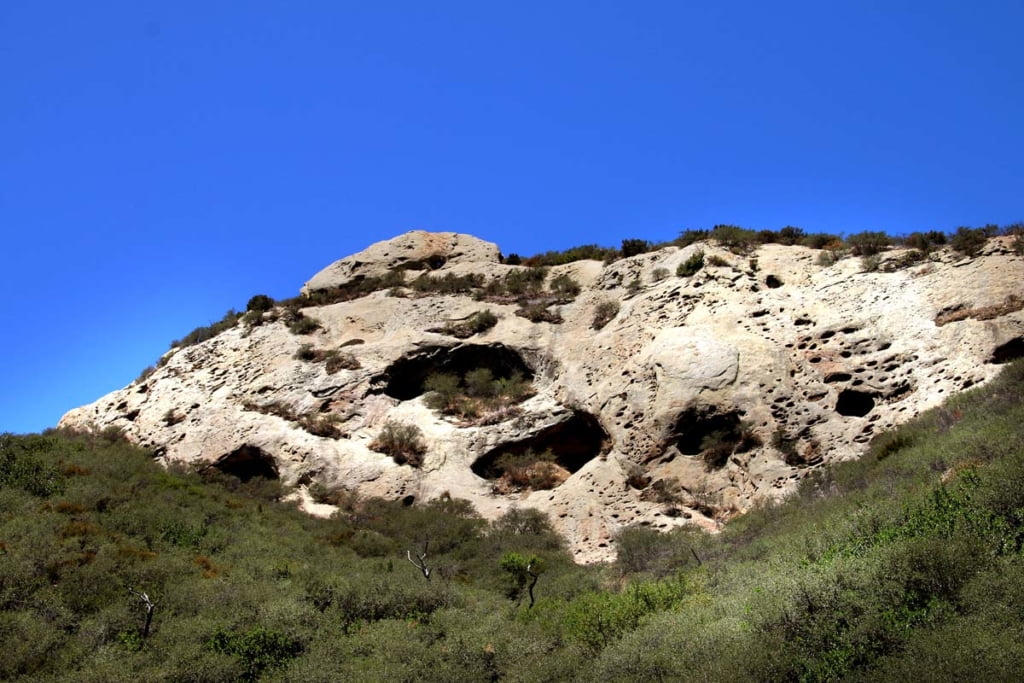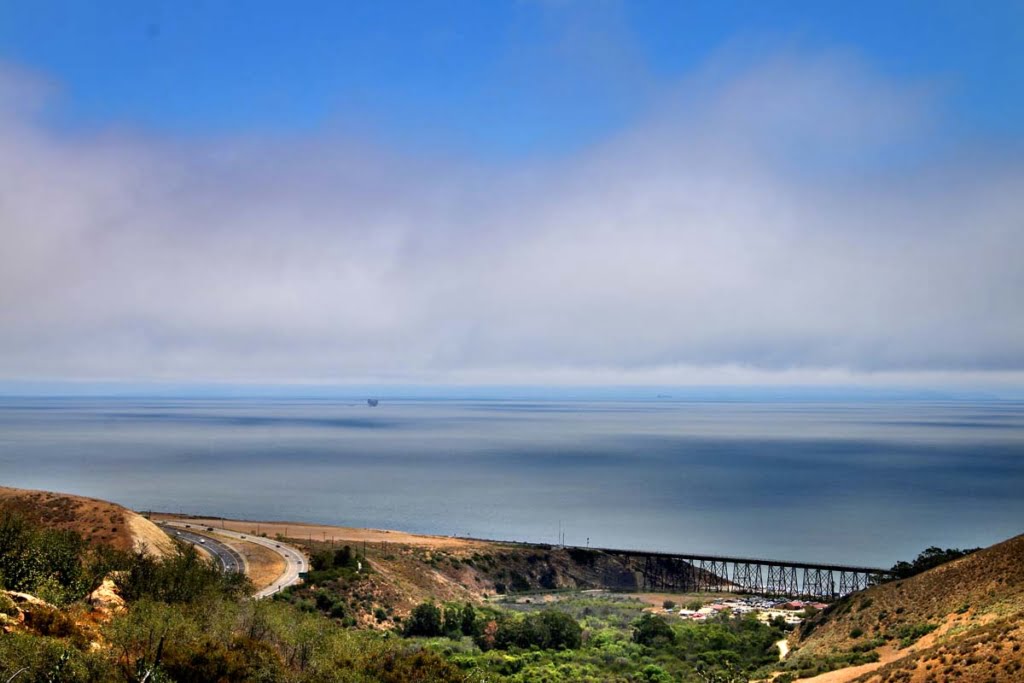 We've arrived!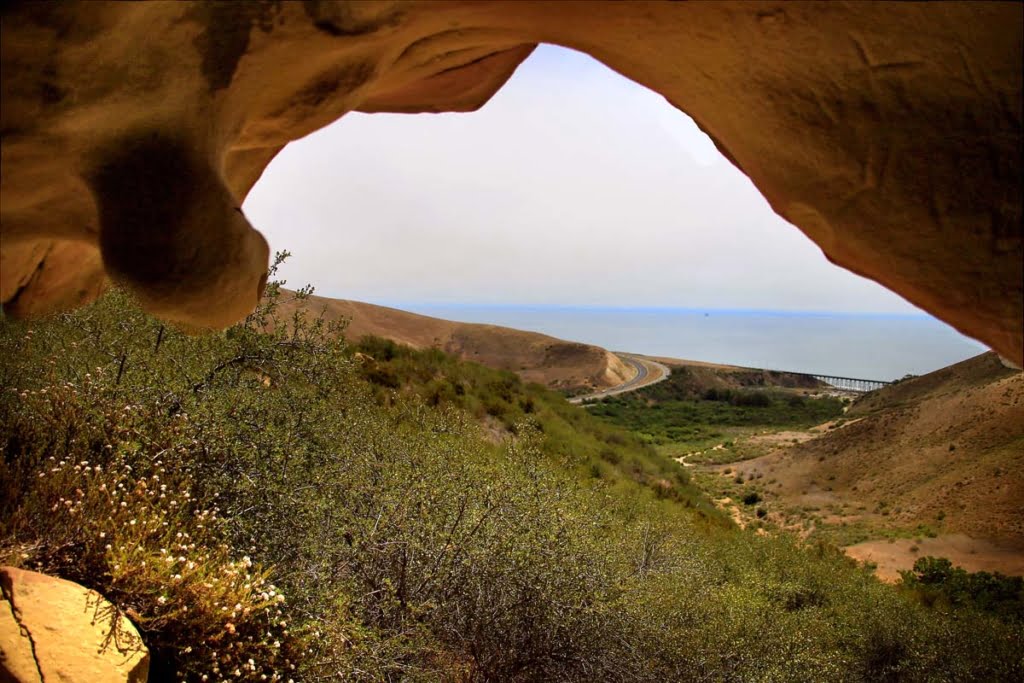 We spotted a ton of wind caves along the way that are not even part of the official trail.  So many potential adventures out here!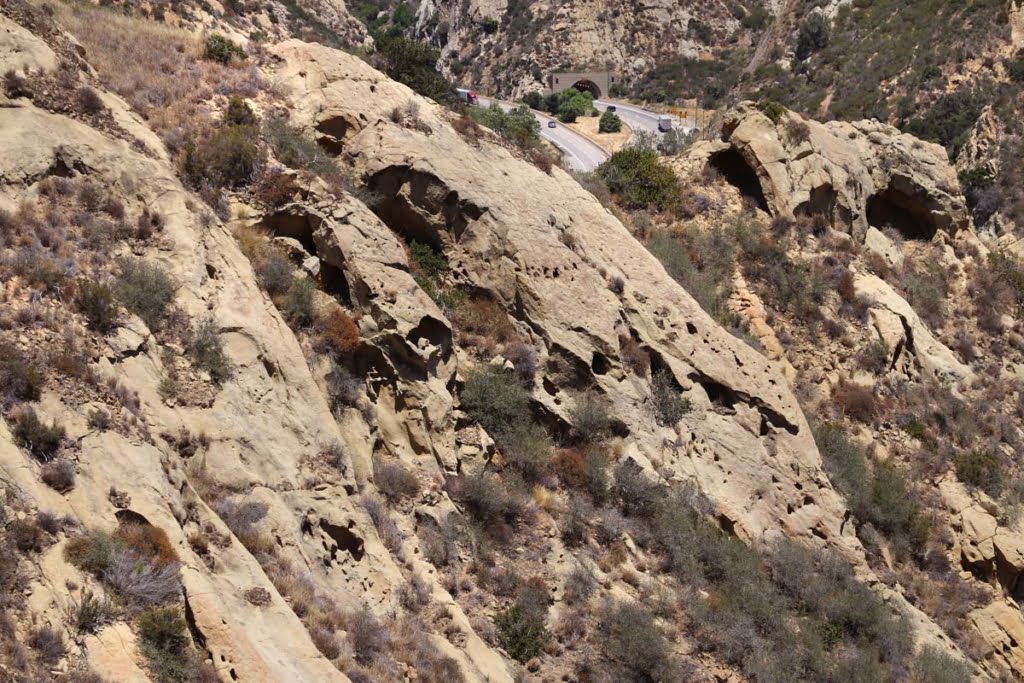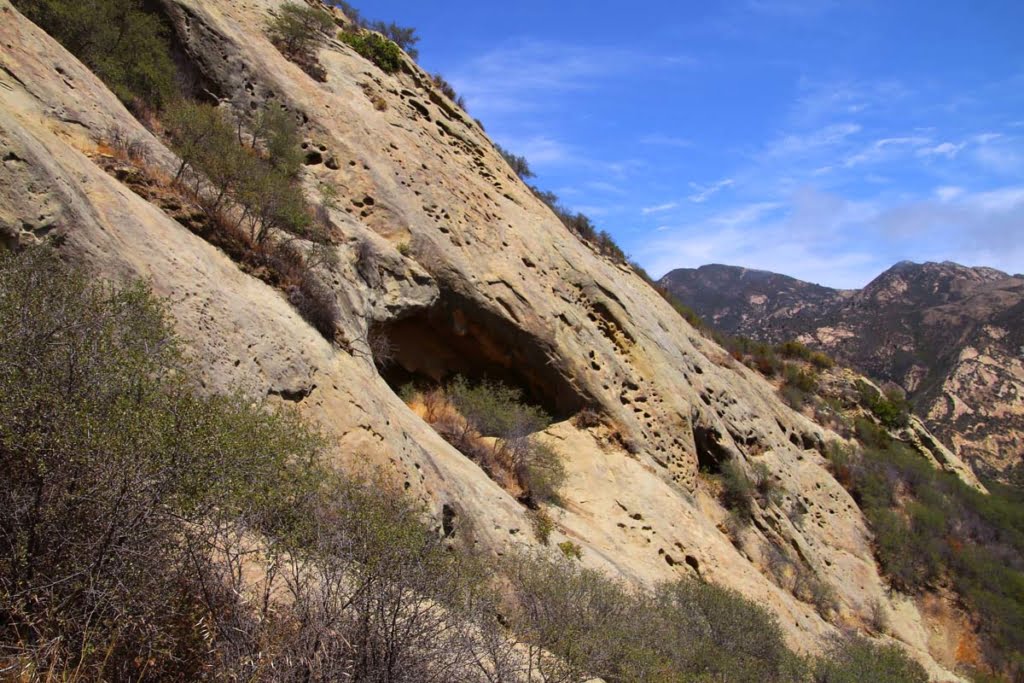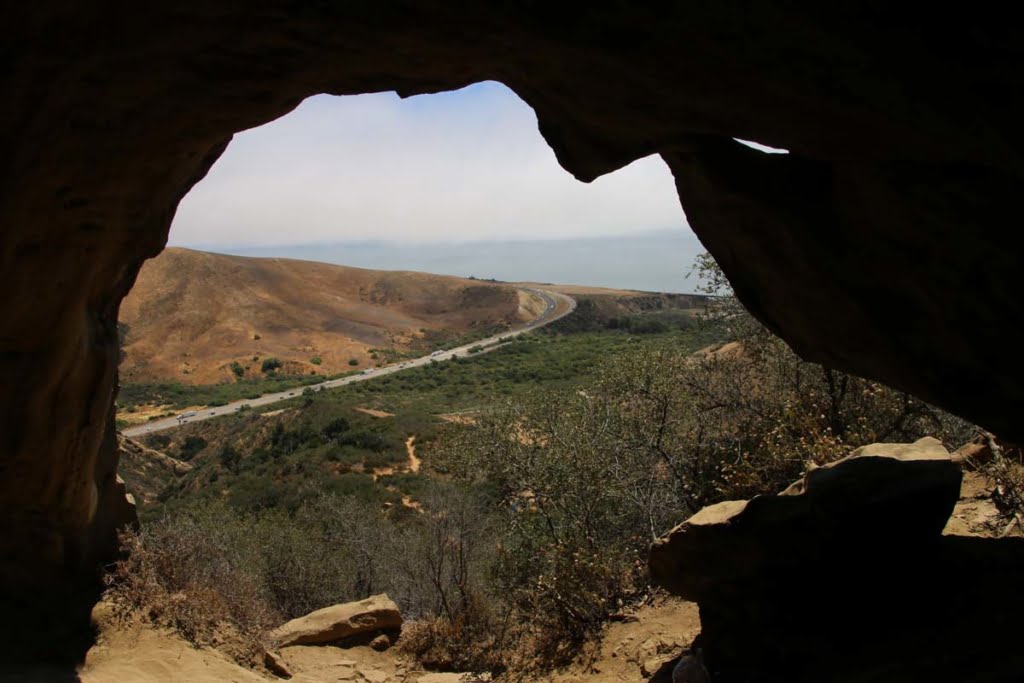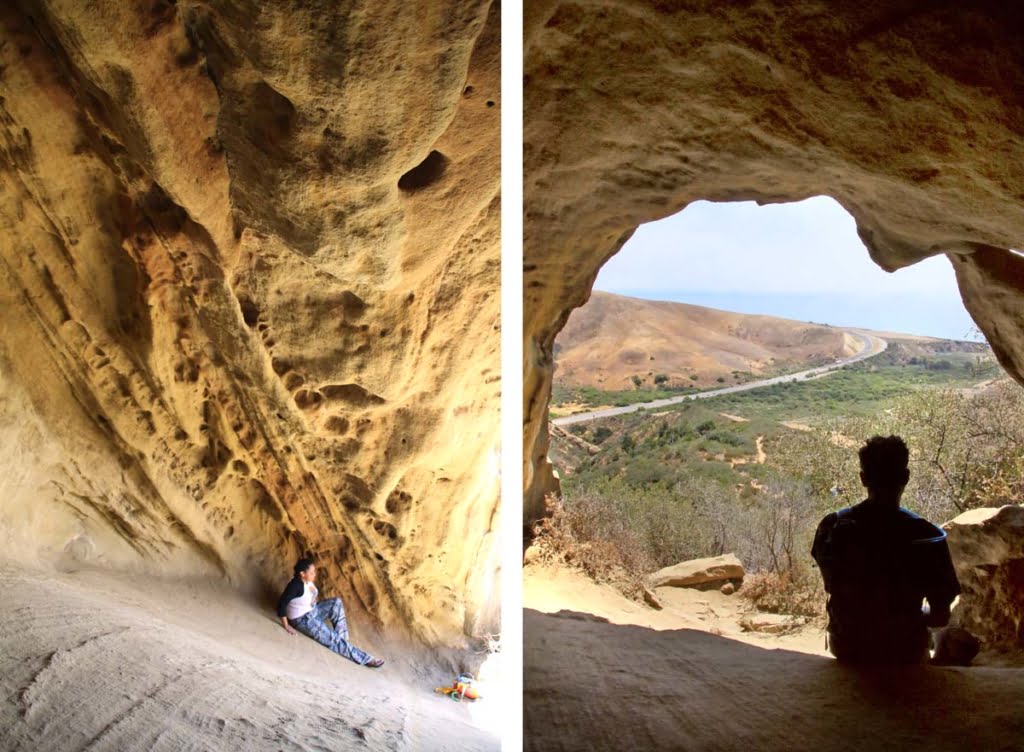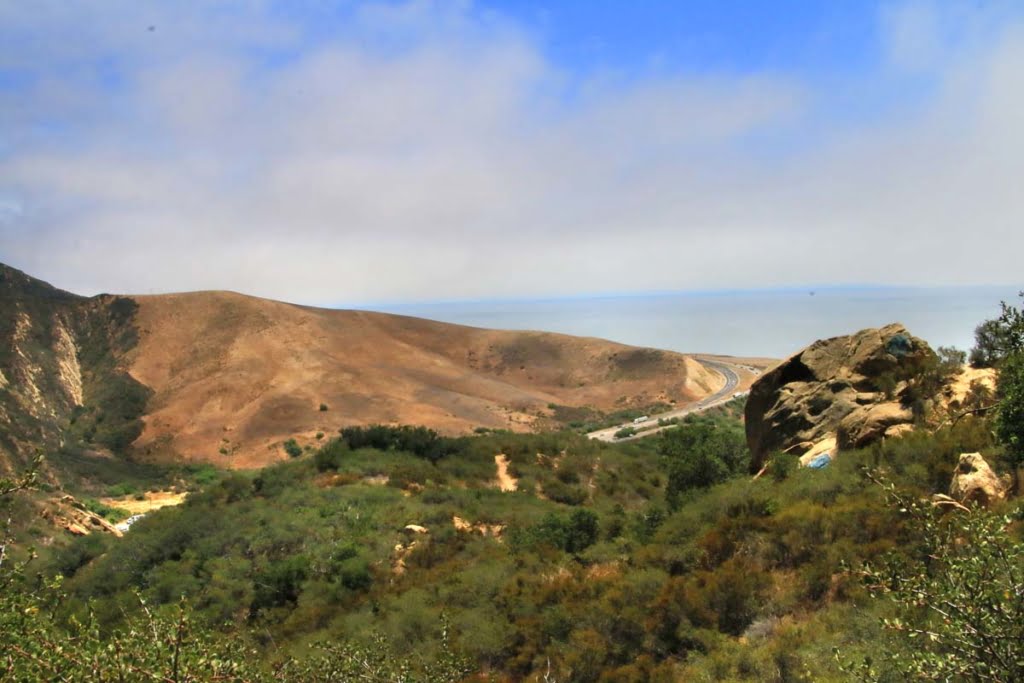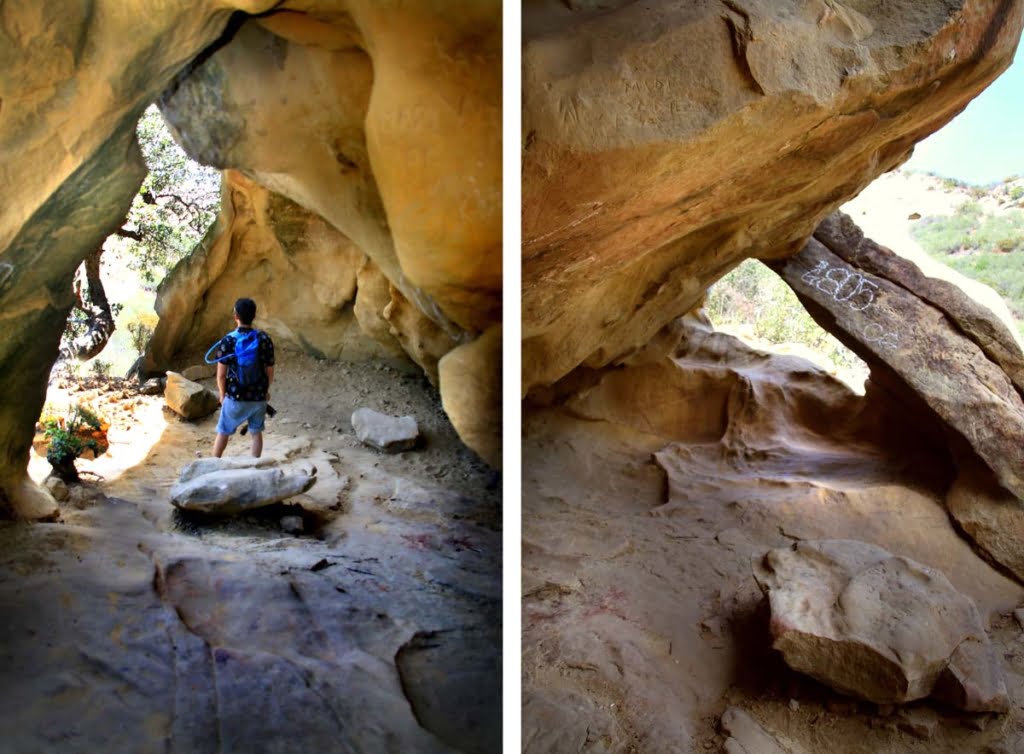 There are a ton of caves to explore out here, some for all levels!  The biggest ones we didn't go inside.  1) because it was so darn hot & we were limited on time and 2) because we were afraid of possibly slipping and falling down the hill!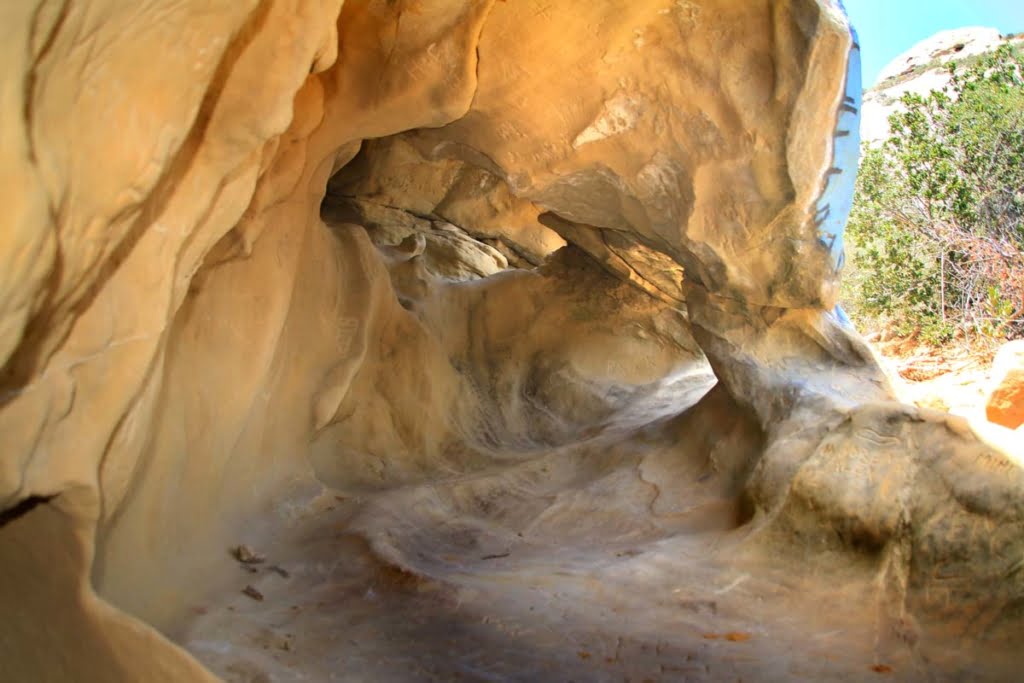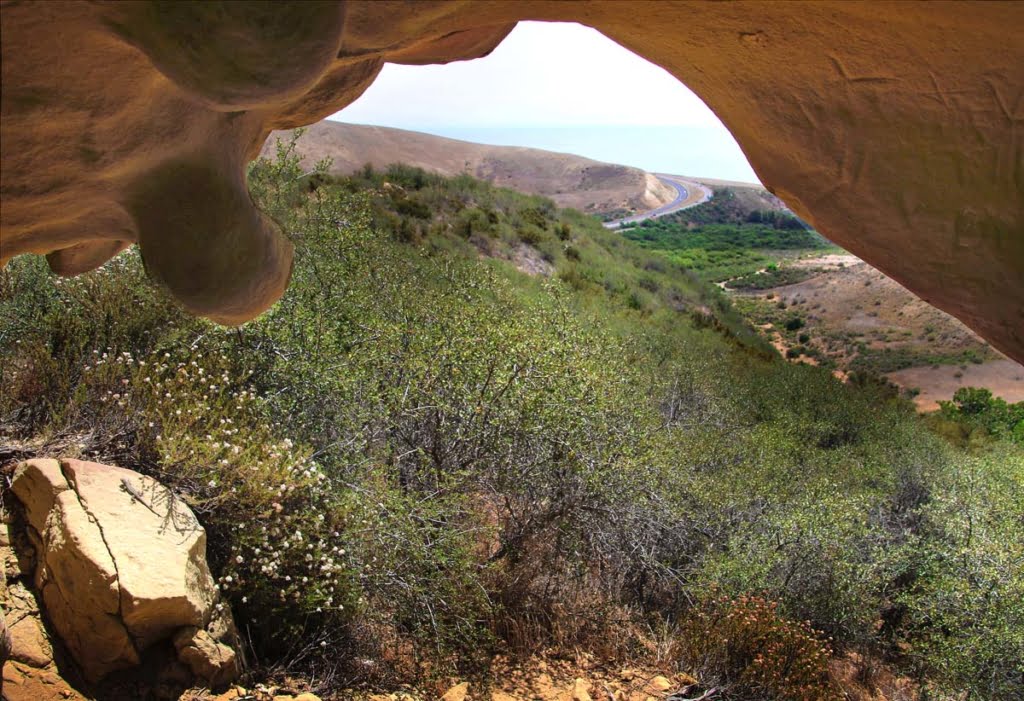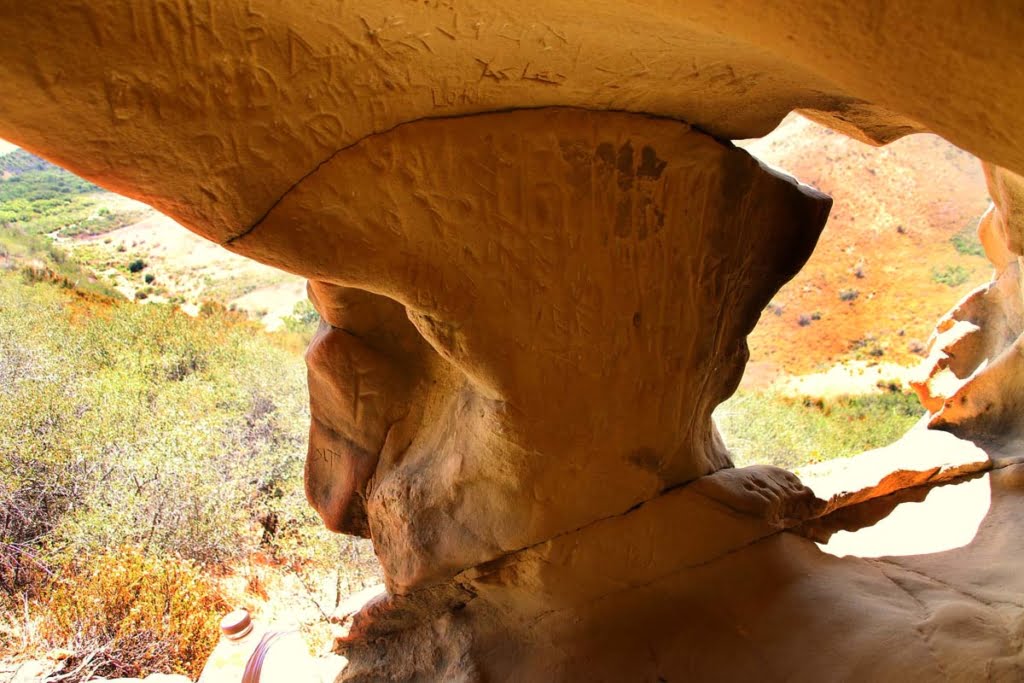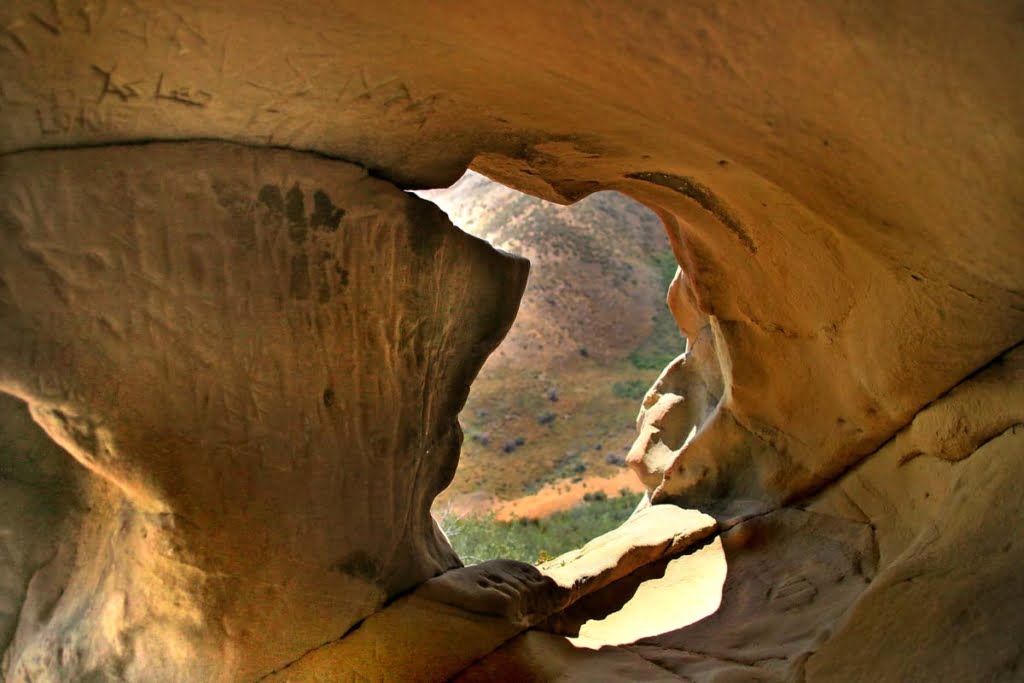 And back down we go!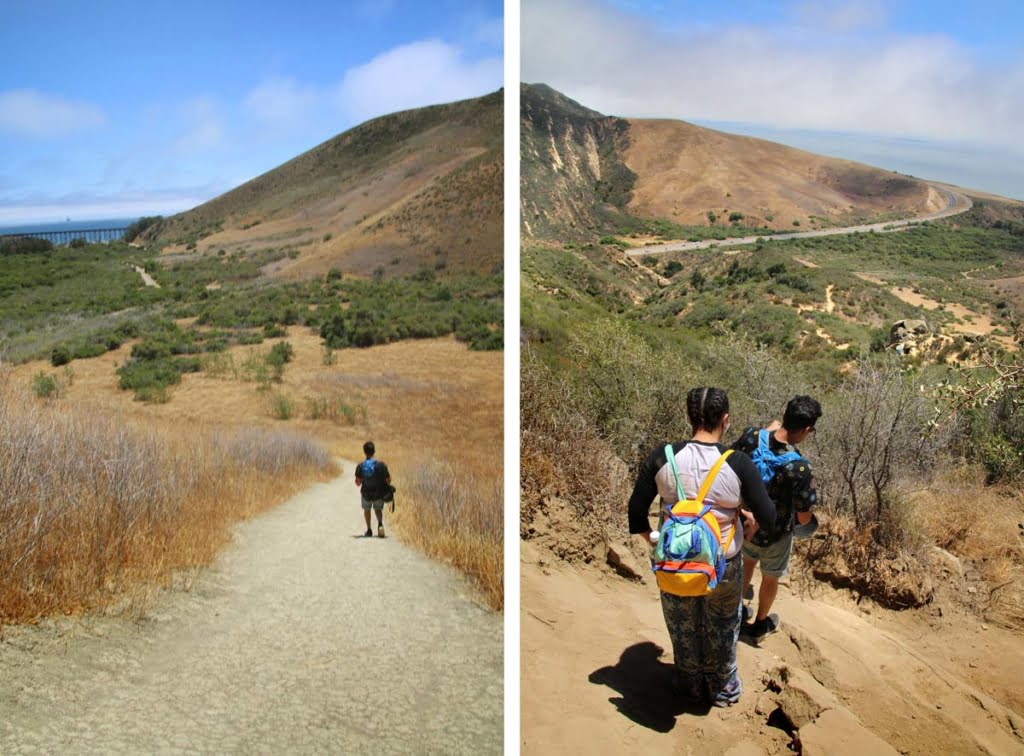 Check out our other site too!
[/vc_column][/vc_row]