Hello everyone! This is a friendly reminder that any of these fun places we may visit, we are a guest at. Please treat both businesses and trails with the utmost respect. We here at Hidden California follow the 'Leave no Trace' mantra, meaning whatever you bring with you comes back with you. If you see trash on a trail, please do your part to help remove it. Remember, we are not picking up trash from another person but instead cleaning up for Mother Nature. Happy adventures!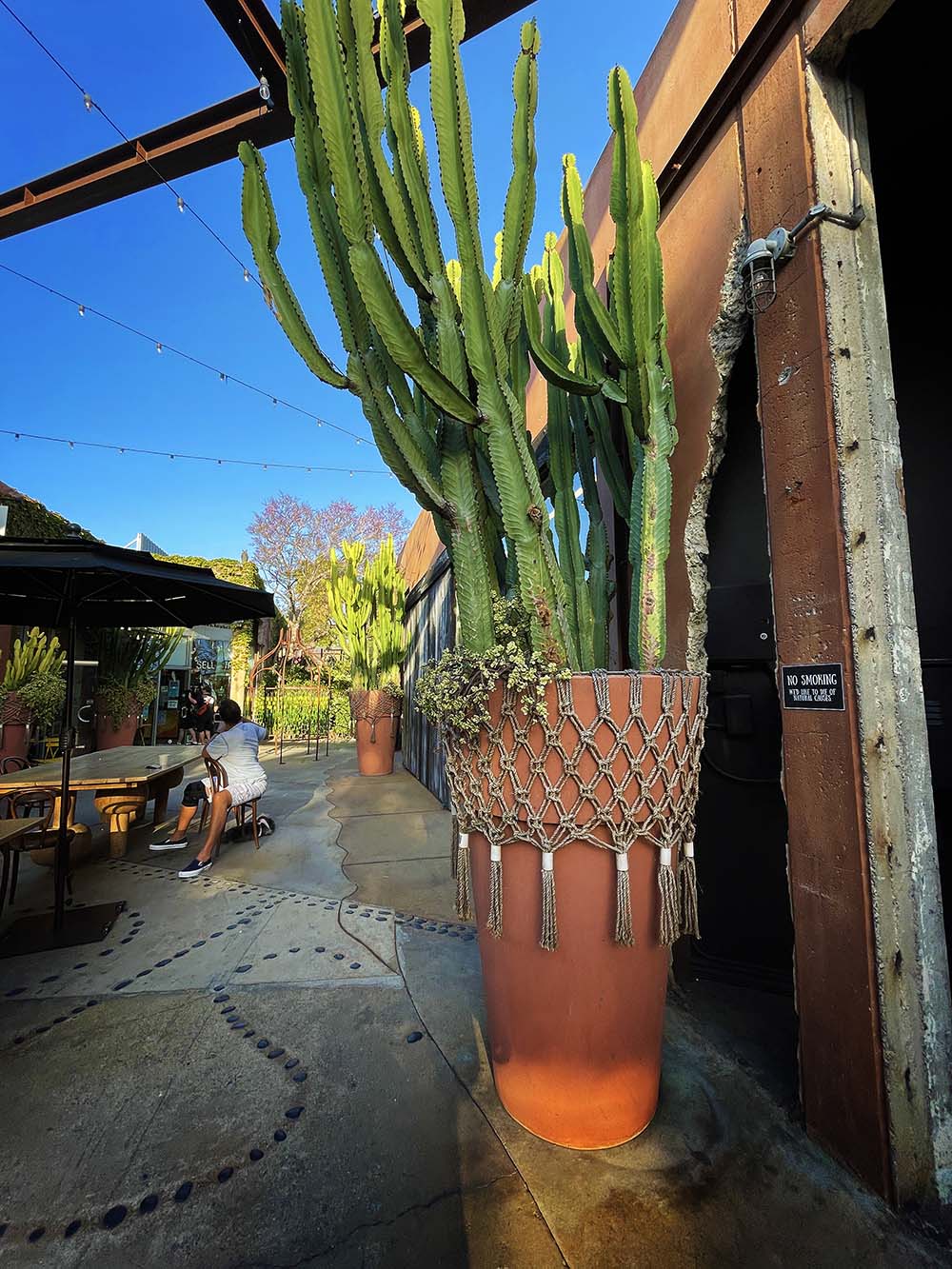 About the LAB Anti-Mall:
For those who crave unique experiences, art installations and are tired of your average, everyday shopping mall, the LAB Anti-Mall might be the place for you! Located in Costa Mesa, this mall began its journey to combat retail monotony more than 25 years ago.
I was floored to learn that it had been around for so long!  I figured this was a hot new pop-up of sorts that one could only hope would be in it for the long run. Boy was I wrong! I am so impressed with how ahead of its time it was but I guess when artists are involved, a place can easily become timeless.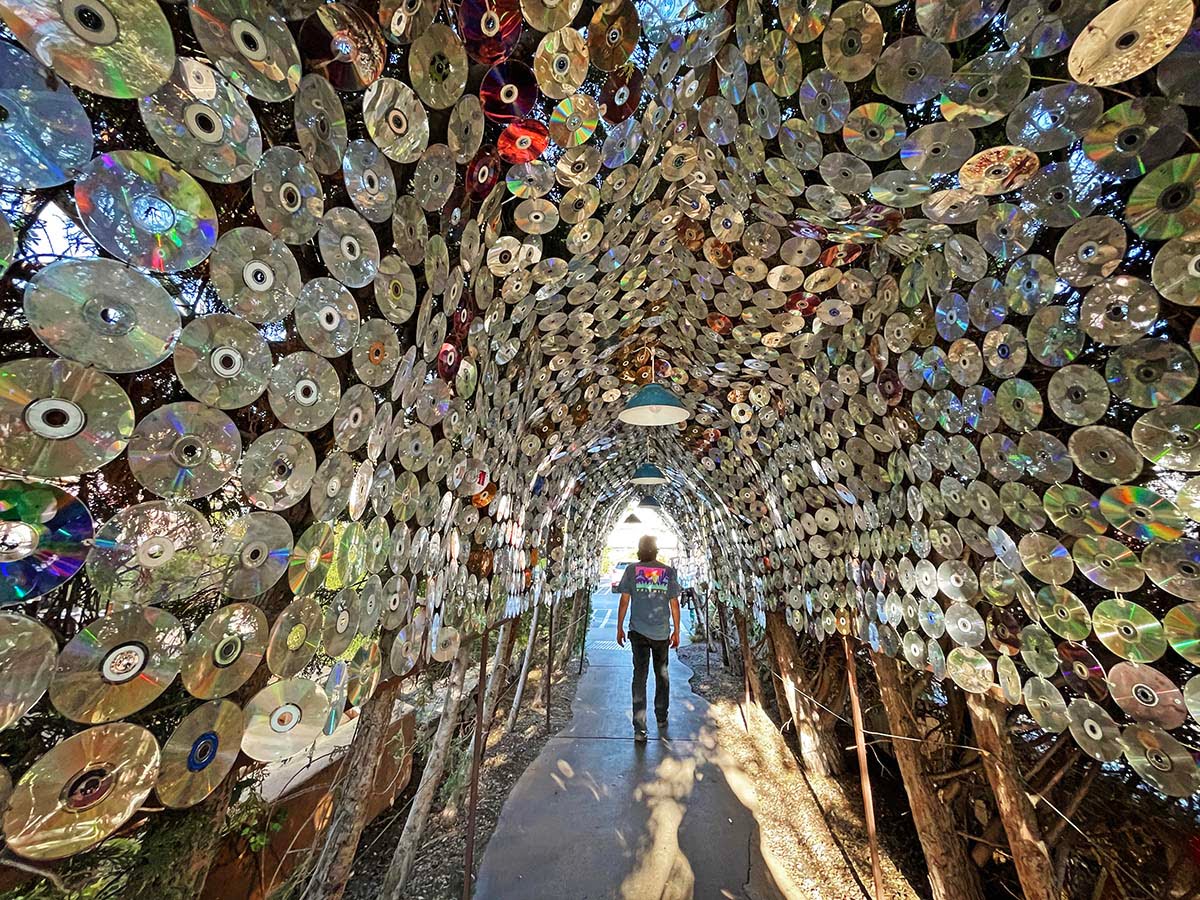 The LAB stands for "Little American Business," which is the backbone of this entire establishment. There are unique restaurants, a speakeasy, clothing stores, a record shop and even hair salons here.  Each company has its own flair and so much to offer with the overall aesthetics of this mall.
The location couldn't be more perfect, planted inside of a traditional suburban neighborhood in Orange County. This is the type of area that could use a little shaking up.  This seems like the kind of place you'd find in the heart of the city. But alas, here we are in the land of normalcy inside a place that is anything but.
Visit Noguchi Gardens while you're in the area!
Stumble upon a hallway of cd's next to a fountain fashioned from colorful oil barrels spilling water into a pool below.  Grab a drink inside a strangely-eclectic bar that looks more like an oddities shop, then head outside to drink it in a tuk-tuk.
Purchase records from inside a airstream trailer that for some reason has the Club 33 logo on it. Find a secret message inside the ladies room.  Gawk at the murals, mosaics, installations and even macramé plant holders throughout the mall.  No matter what, get ready for a one-of-a-kind experience!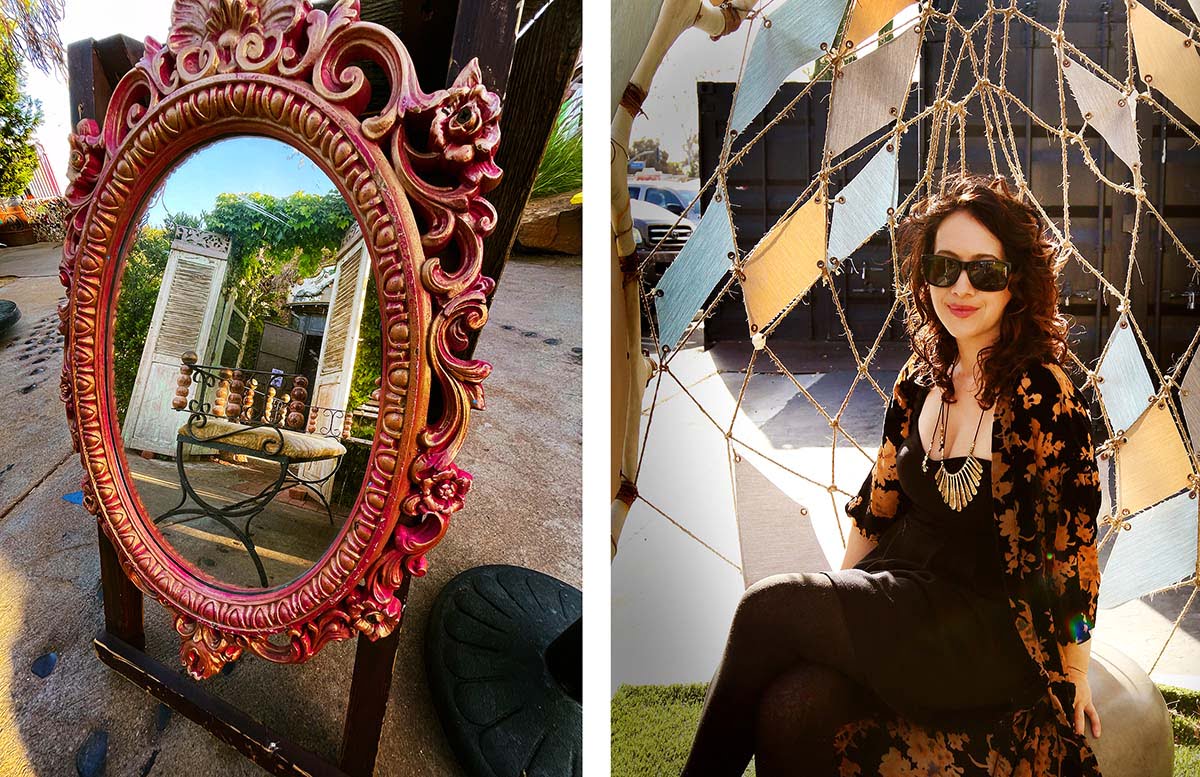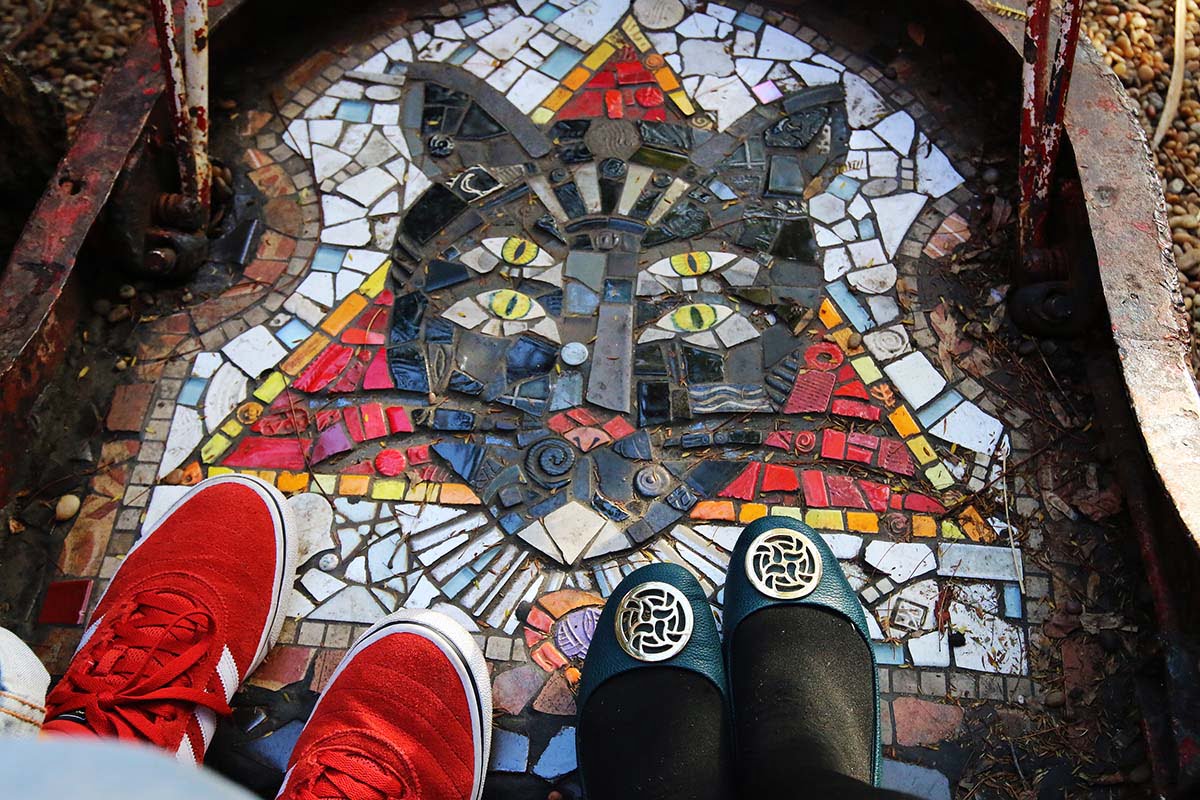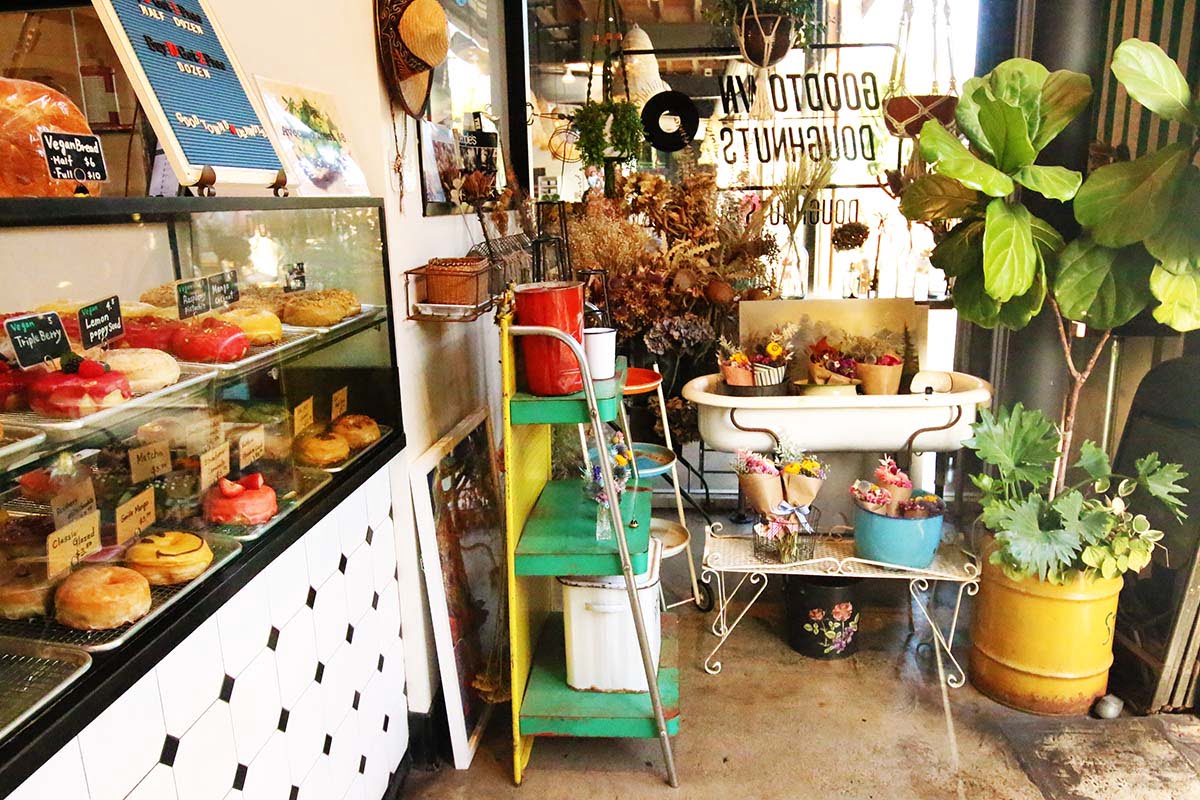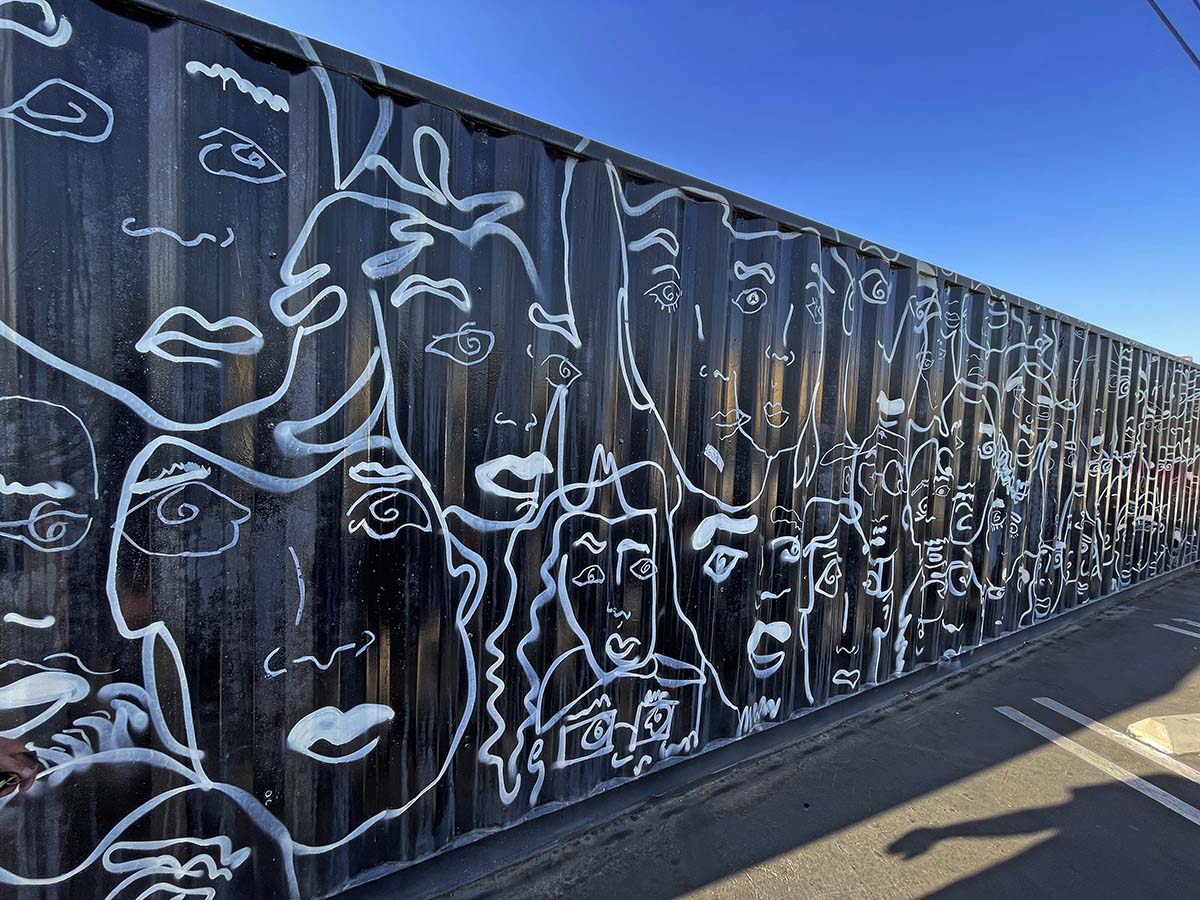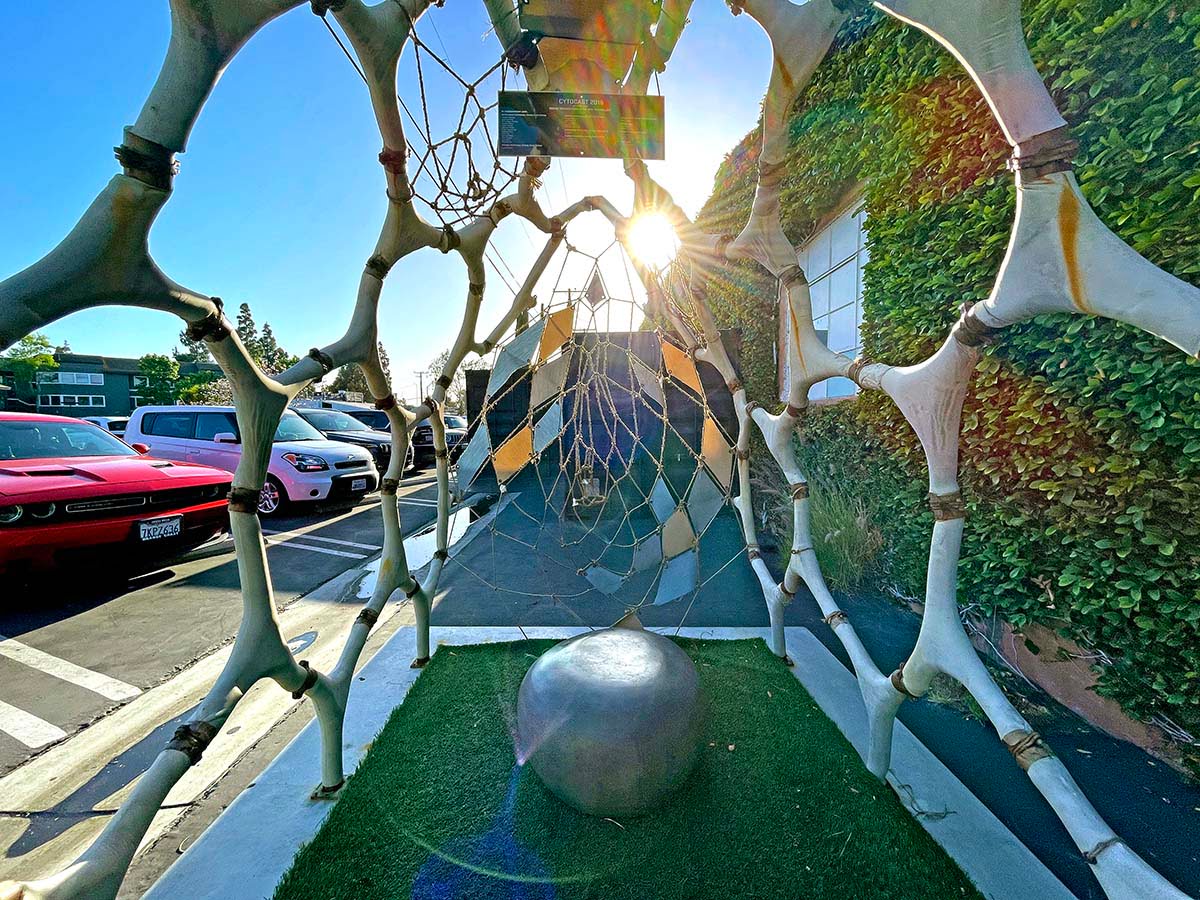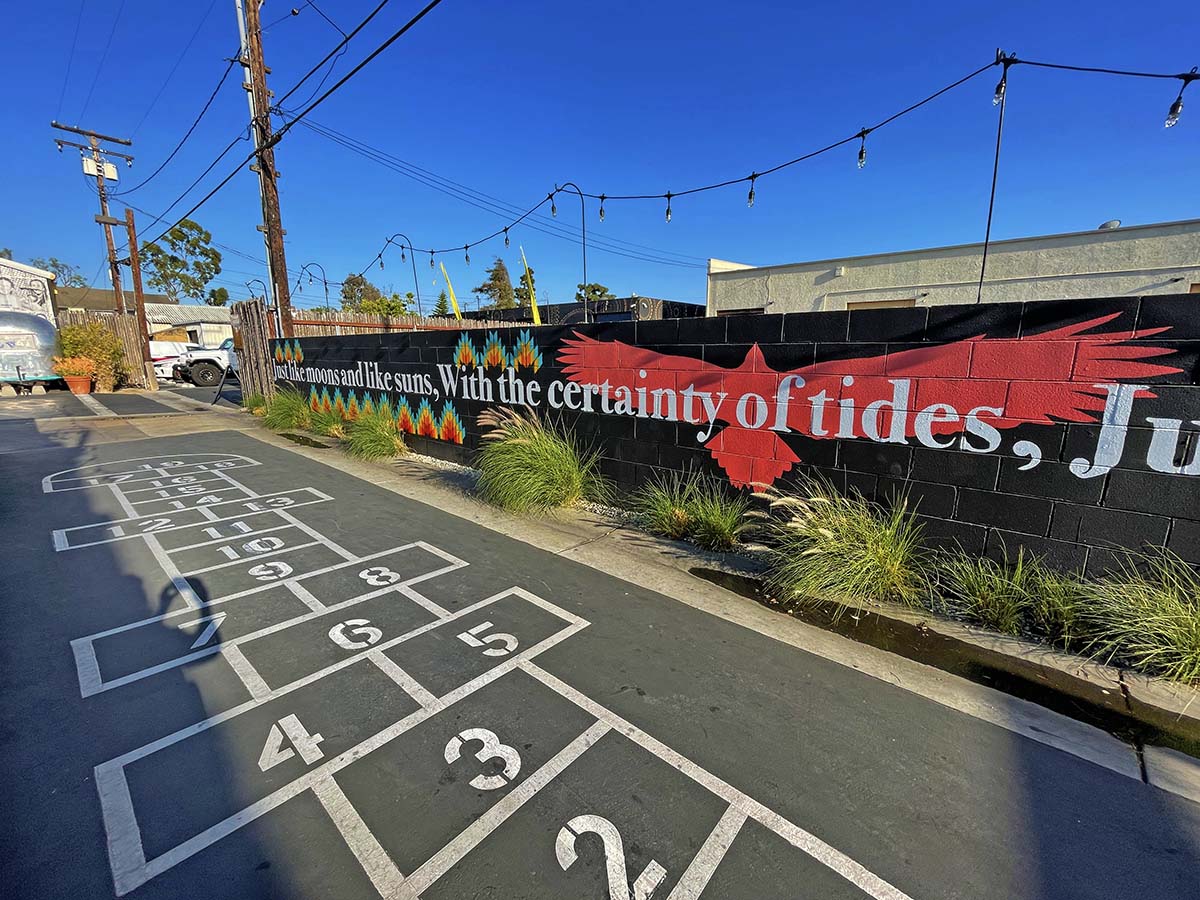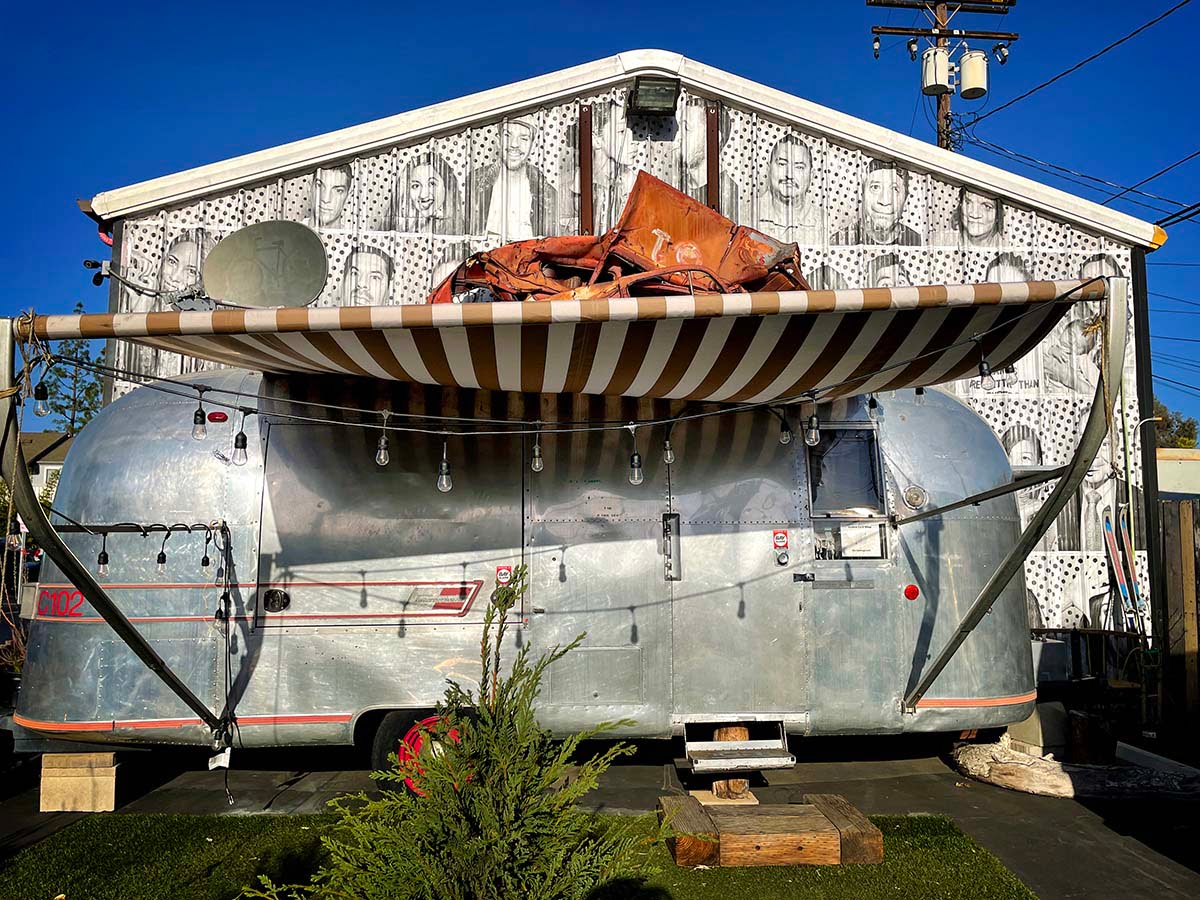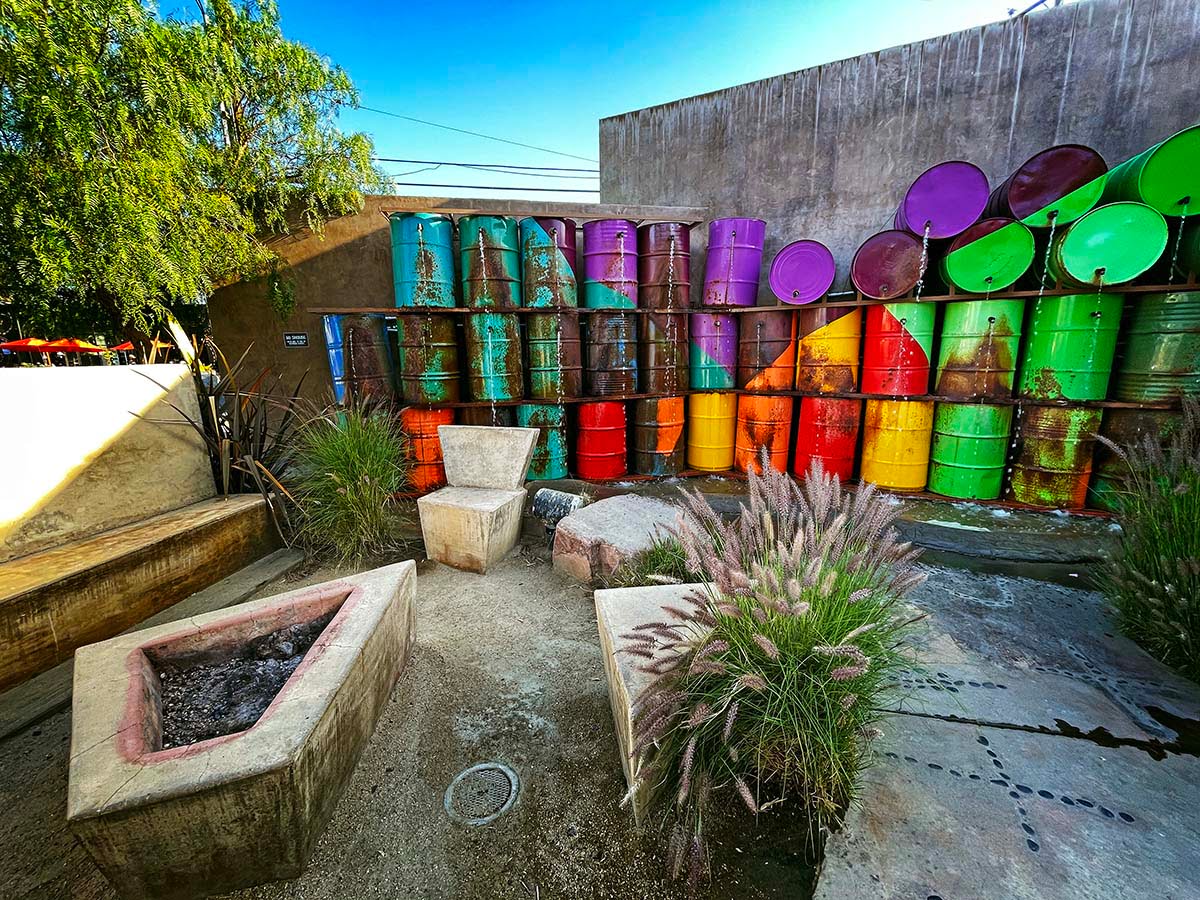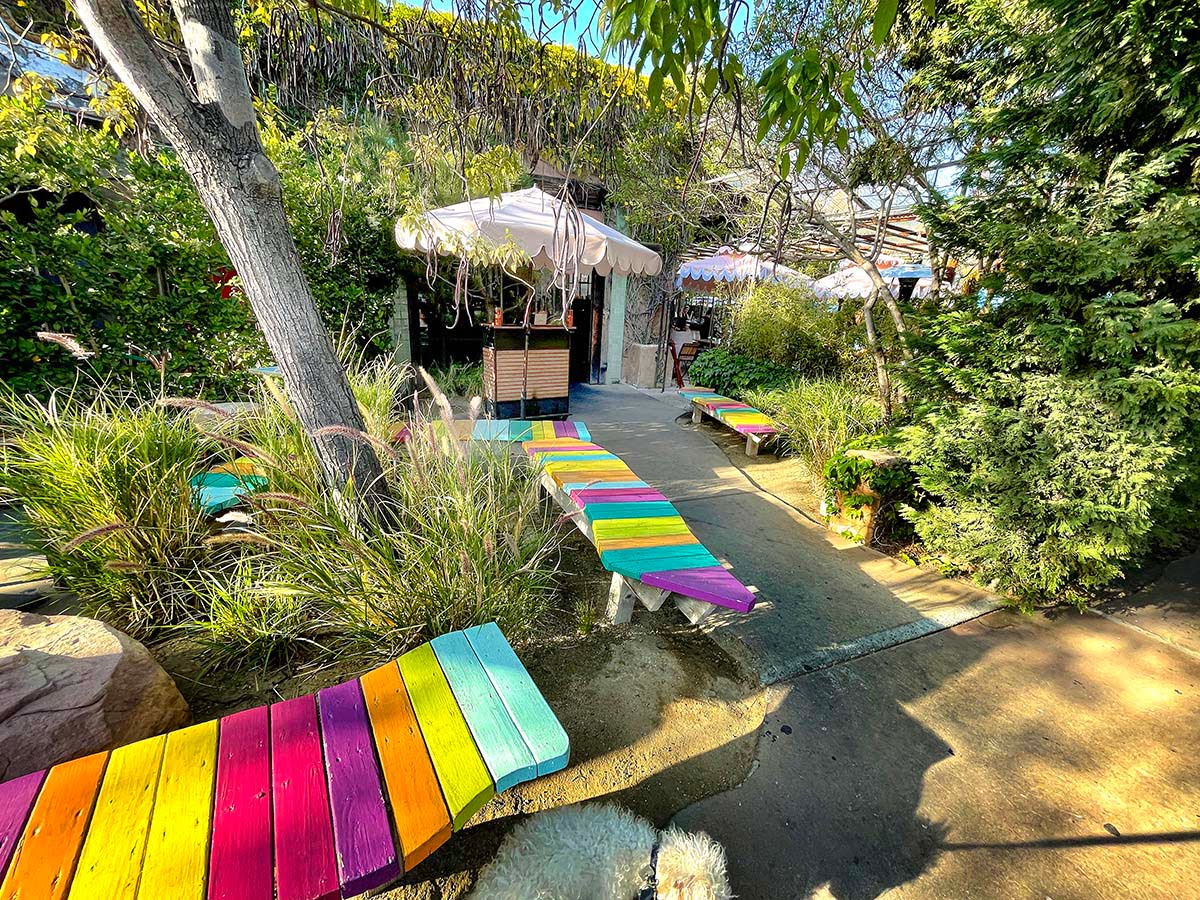 This is inside Ruin Bar. It definitely gives off speakeasy vibes despite not actually being hidden.  The décor is super interesting and the drinks are great!  Although they don't sell food here, they allow you to bring food in.  We have grabbed drinks here twice now and both times we ordered food from Seabirds Kitchen.  They serve  organic, vegan Mexican food and it is sooooo delicious!  I highly recommend checking it out even if you are anti- vegan.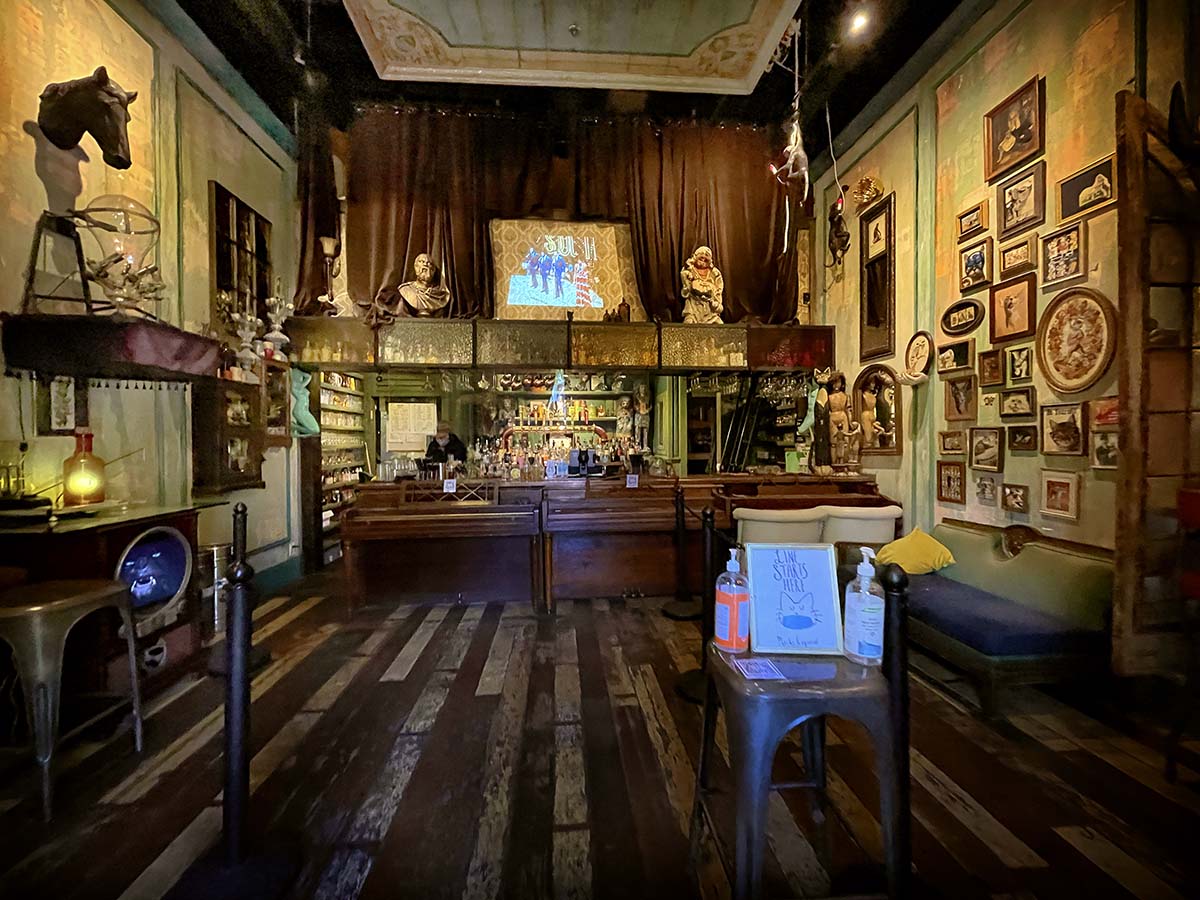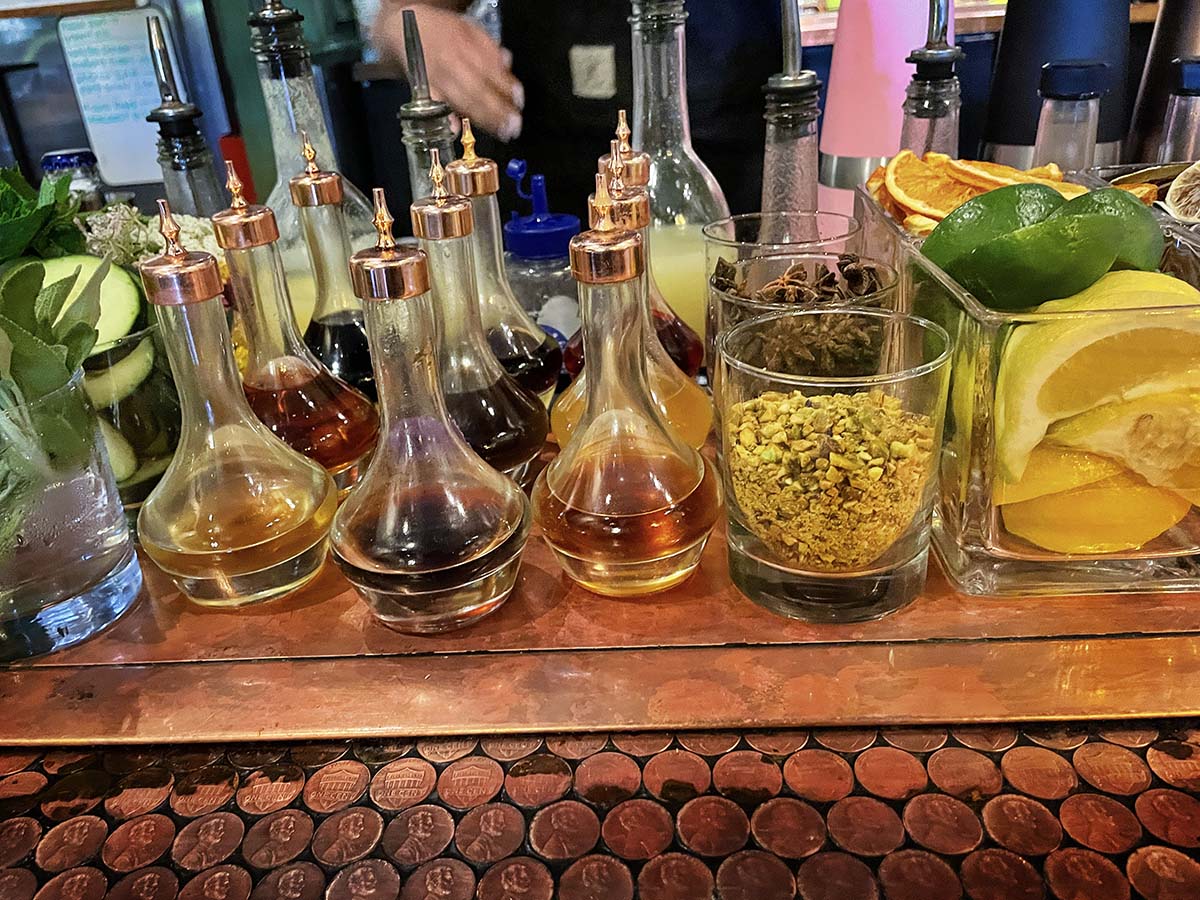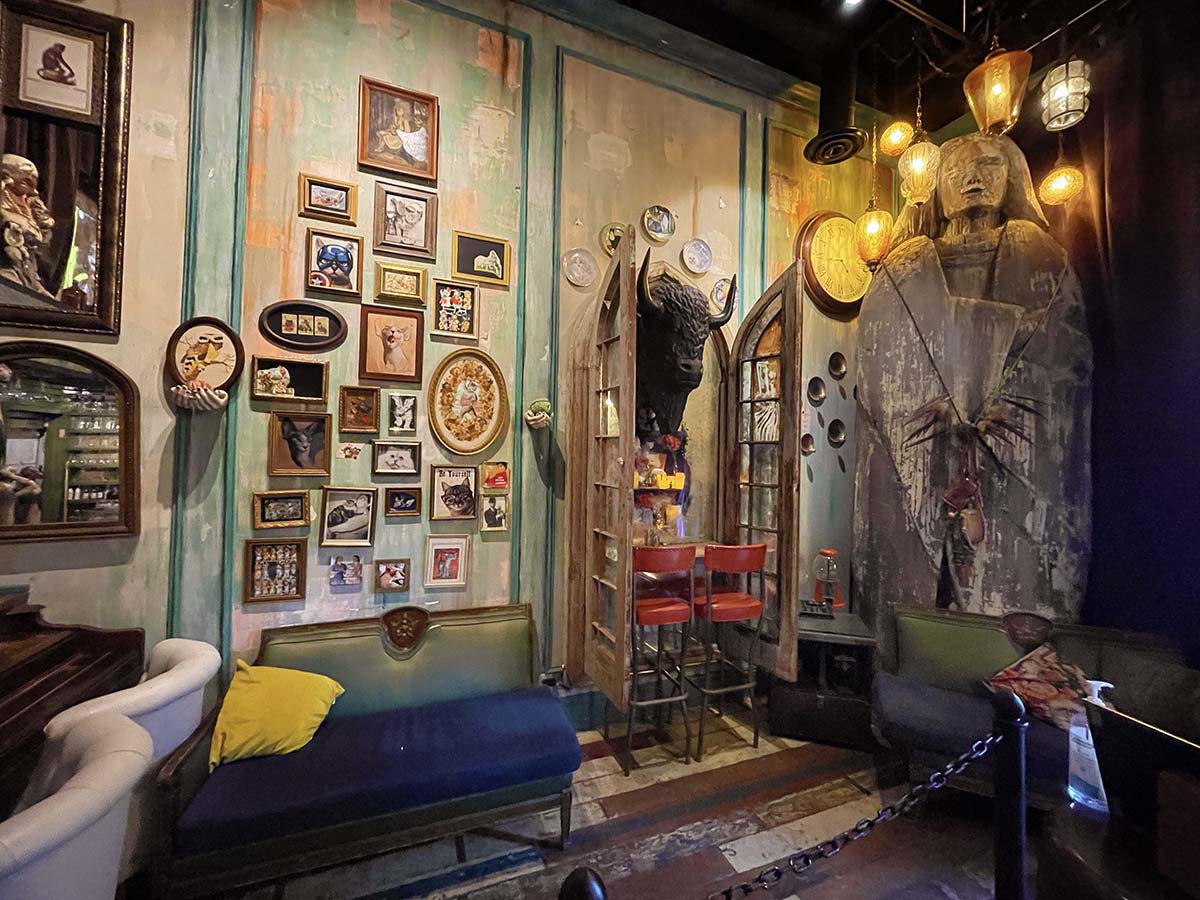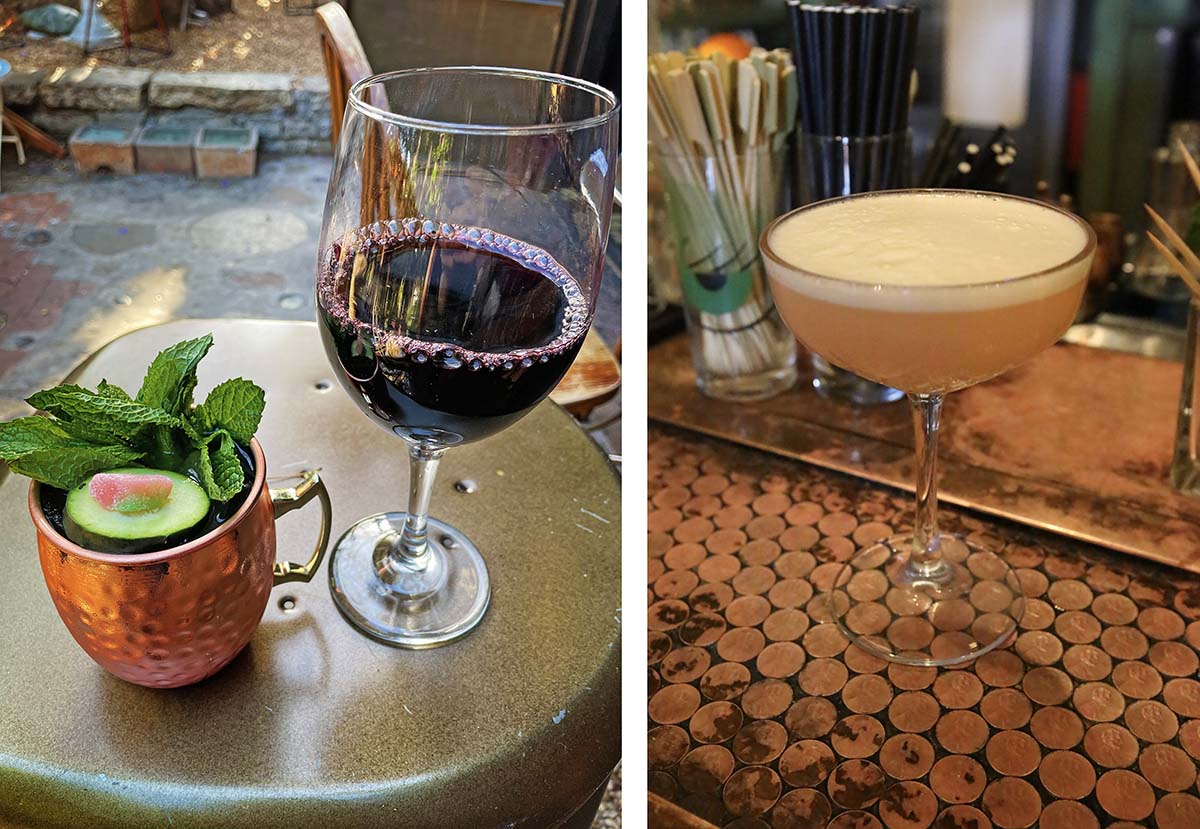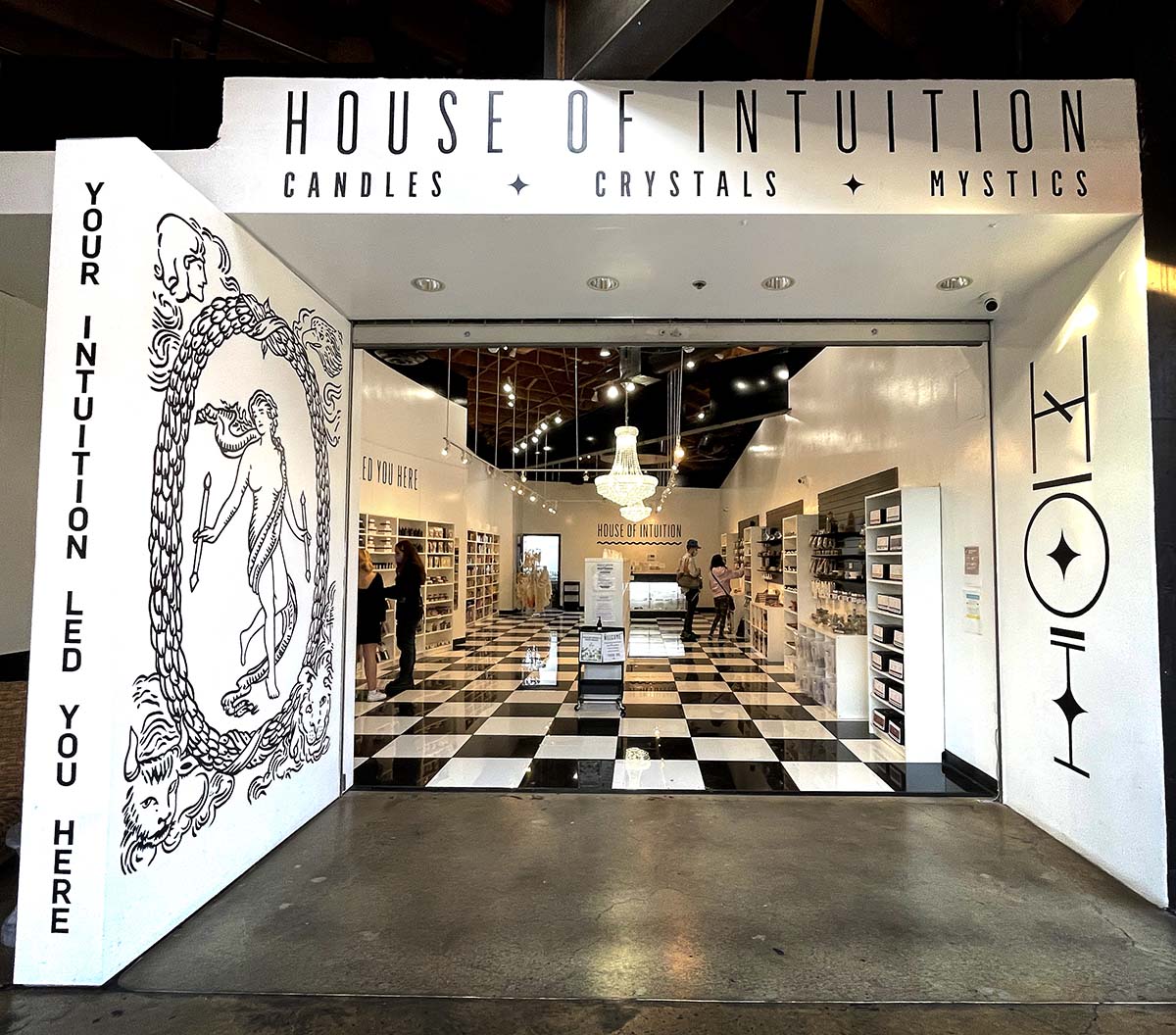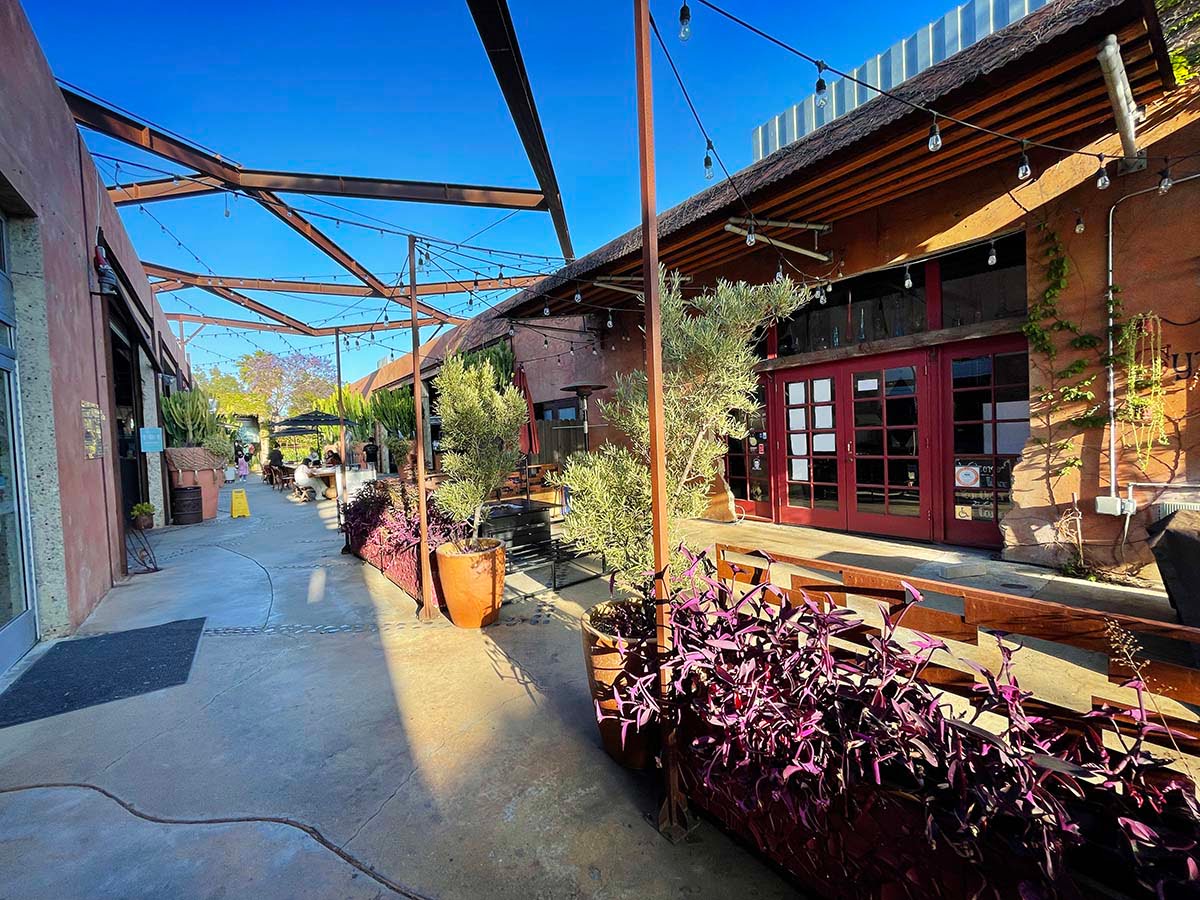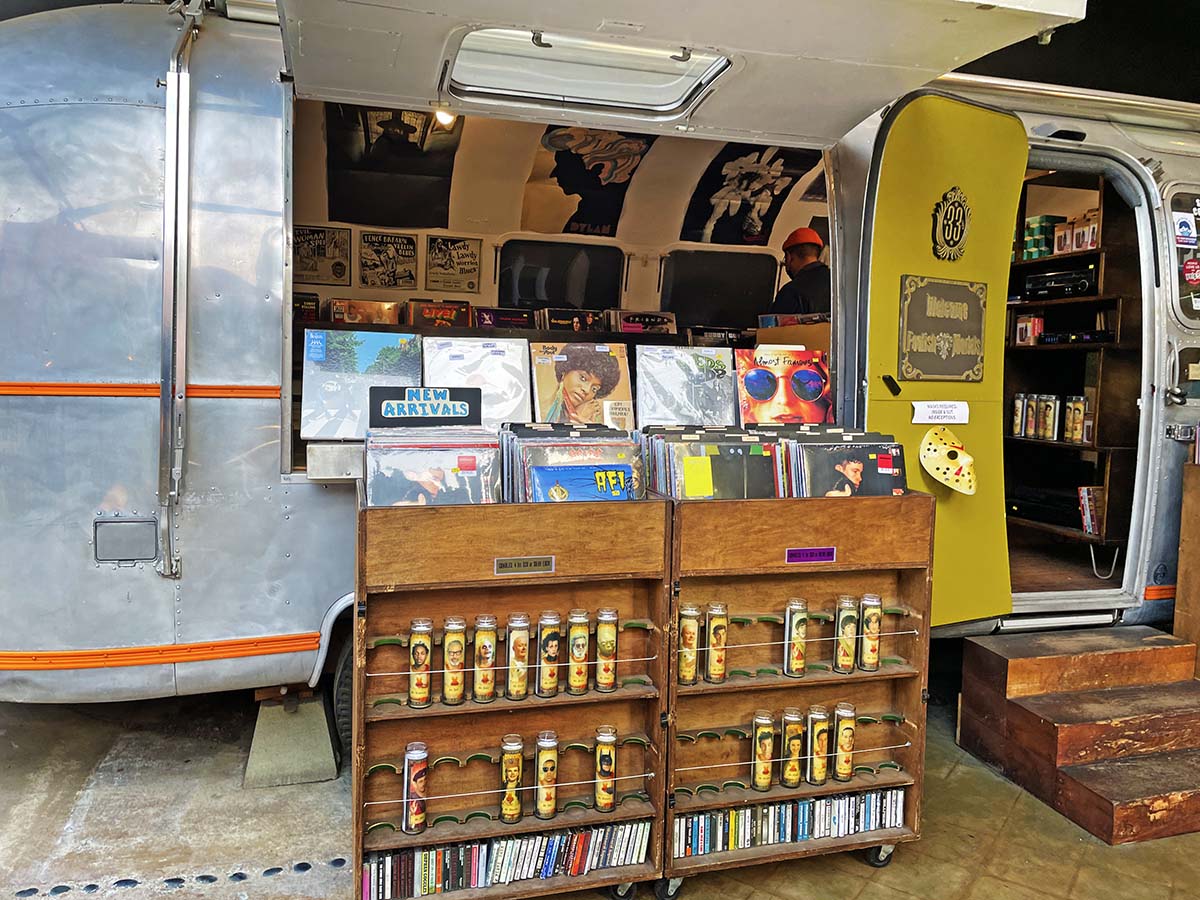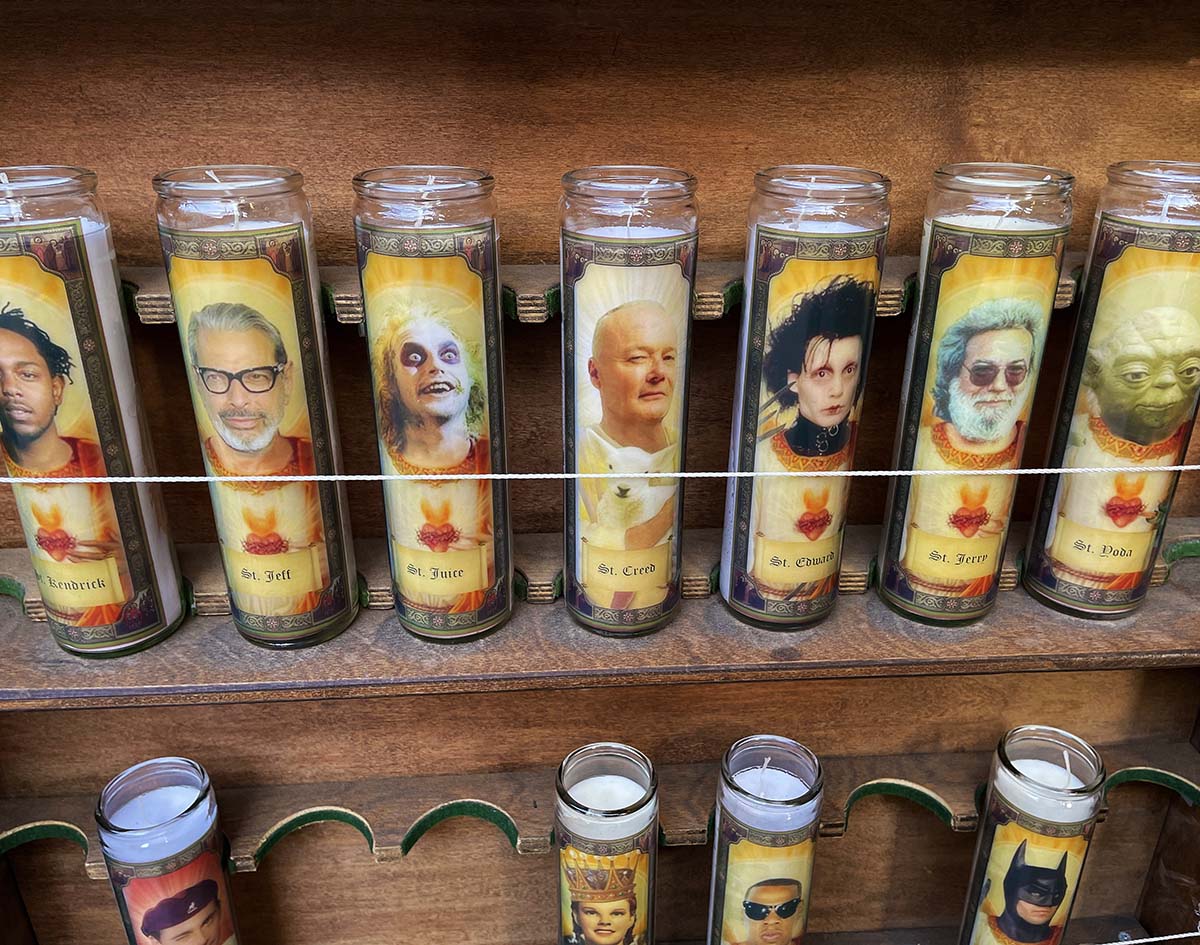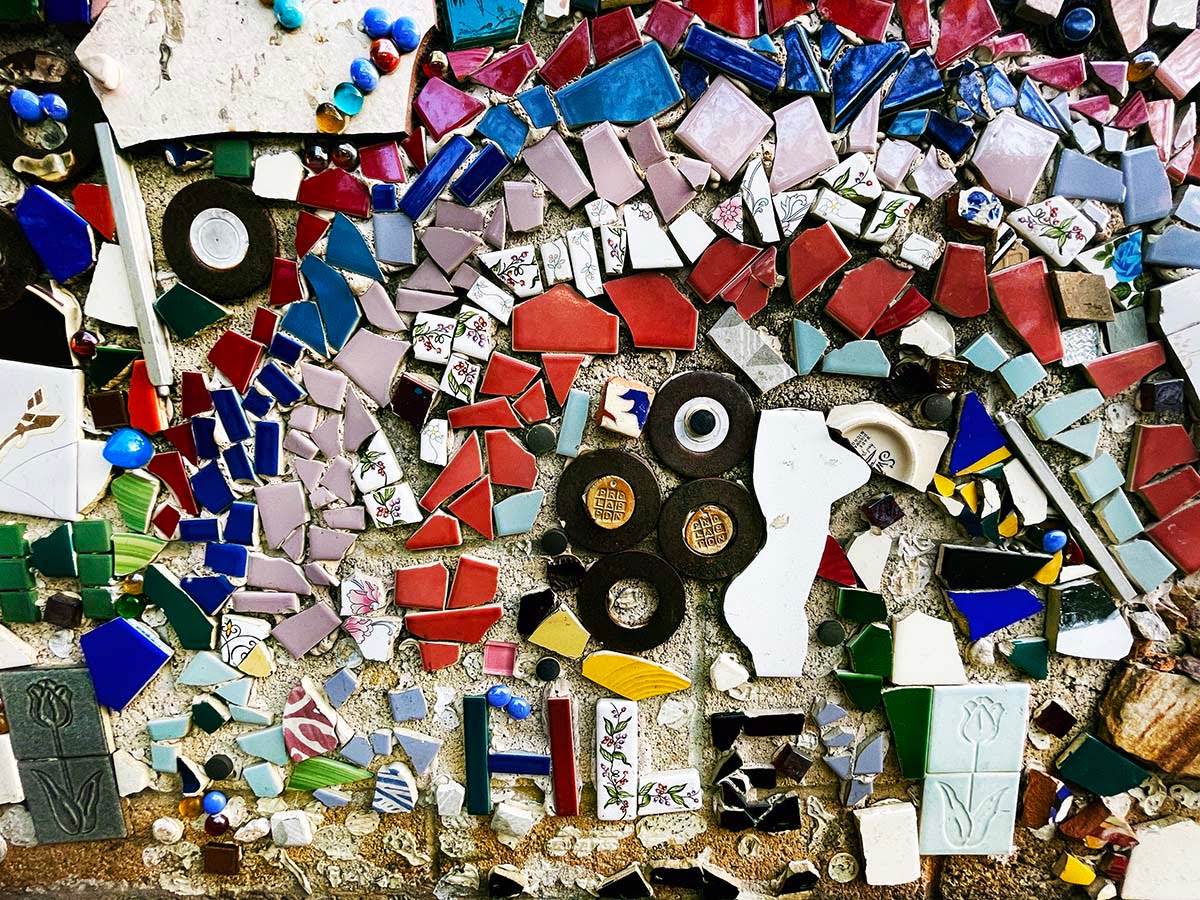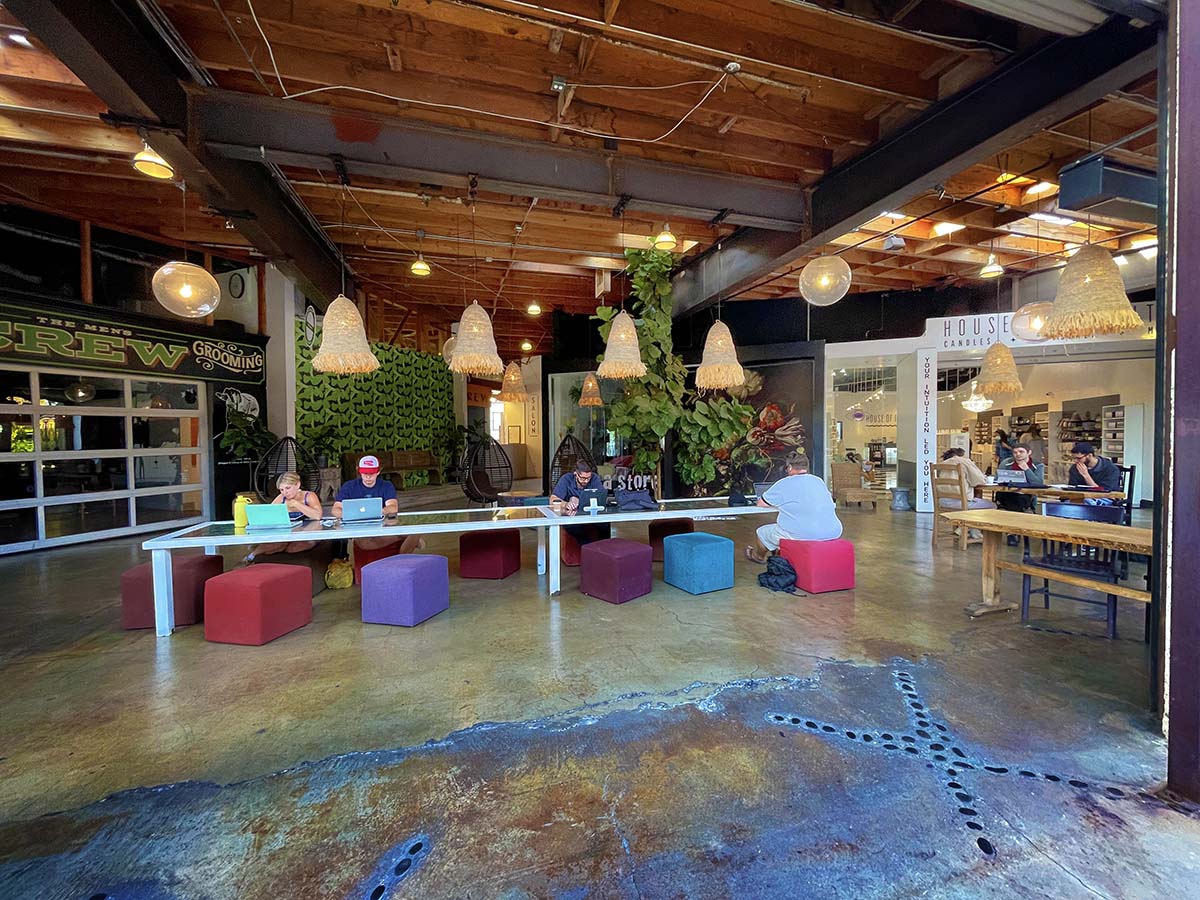 Super-cool restrooms.  The women's restroom has a secret message in the mirror too!