Hello everyone! This is a friendly reminder that any of these fun places we may visit, we are a guest at. Please treat both businesses and trails with the utmost respect. We here at Hidden California follow the 'Leave no Trace' mantra, meaning whatever you bring with you comes back with you. If you see trash on a trail, please do your part to help remove it. Remember, we are not picking up trash from another person but instead cleaning up for Mother Nature. Happy adventures!
Hole-in-the-Wall Ring Trail
Trailhead address: Hole-in-the-Wall off Black Canyon Road, Mojave National Preserve, CA 92332
Trailhead coordinates: 35.0440, -115.3980 (35° 02′ 38.4″N 115° 23′ 52.8″W)
Hike: 1.5-mile loop   Level: Moderate but mostly easy
Dog-Friendly: Yes (be mindful of weather)    Kid-Friendly: Yes
About the Hole-in-the-Wall Ring Trail
Located off of Black Canyon Rd. lays one of the most majestic desert hikes I've ever done known as the Hole-in-the-Wall Ring Trail. The Mud Caves in the Azna Borrego Desert and Valley of the Moon are similar vibes if you're into awe-inspiring desert beauty.
The unique formations you will come across were created by a volcano erupting millions of years ago.  The mixture of gas, wind and ash left behind the endless caves you will see.  Banshee Canyon, where the main formations are, is a narrow canyon that requires a little climbing.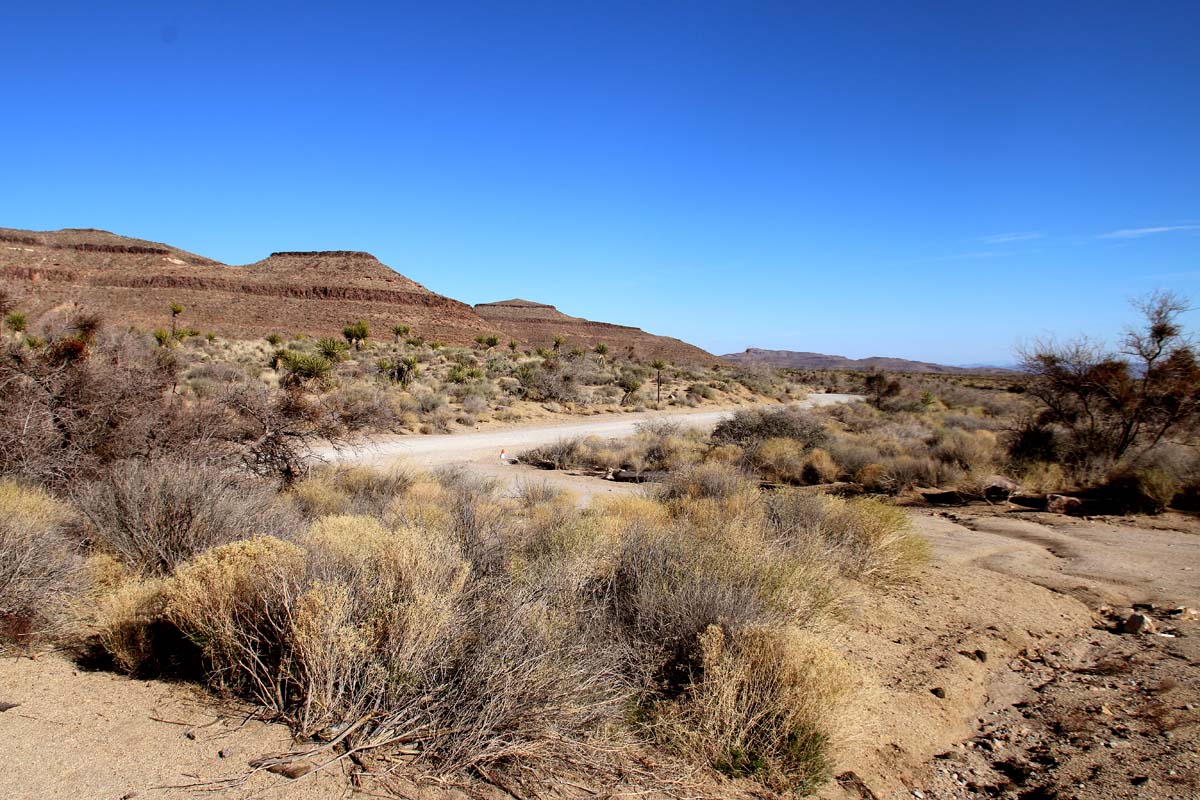 Be mindful of this section if you plan on bringing dogs or small children. You will have to climb up some rings to ascend which may be a little tricky for some.
This area has been home to the Mojave people 'Pipa Aha Macav' (The People By The River) for thousands of years.  The Mojaves were once the largest concentration of people in the Southwest before the Spanish invasion.  Learn more about their culture and how to support them here: https://www.fortmojaveindiantribe.com/about-us/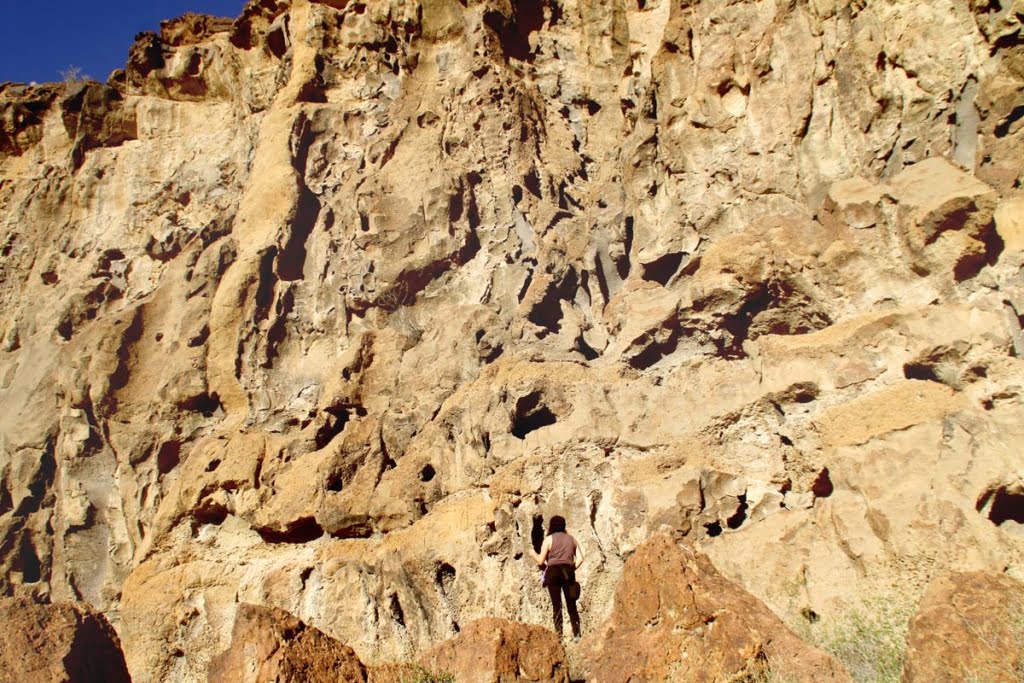 Personal Experience: What an exhilarating hike!  I felt like every step we were oohing and ahhing over the scenery.  It is so beautiful and unique! Apparently the name Banshee Canyon came from the cackling wails that blow through the canyon.  Just the name alone makes this area even more mysterious.
We visited this spot on our way home from Vegas.  No better way to reconnect with nature than after a smoke-filled weekend surrounded by millions of people!
Make sure your car is well-equipped for the drive because you're heading into the middle of nowhere with no service!  We did not have 4-wheel drive, so it is possible to take a regular car out here.  Just be careful!  The shot below is paved, but it won't always be that way: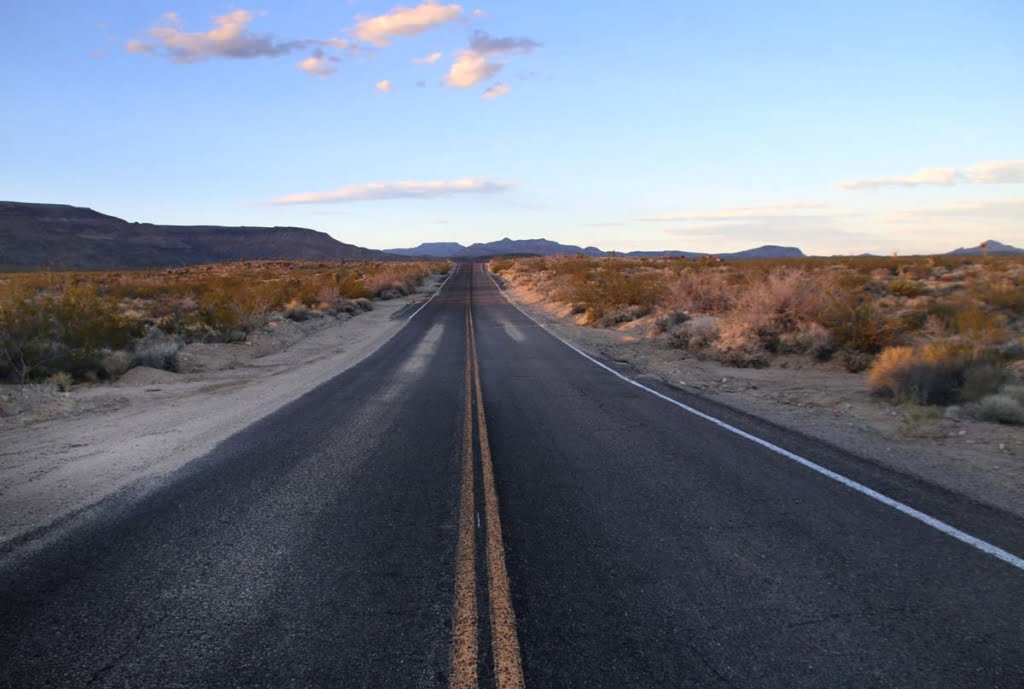 The hike starts you off with a sheer vastness all around you! It's pretty overwhelming, especially if you're used to being surrounded by man-made material usually: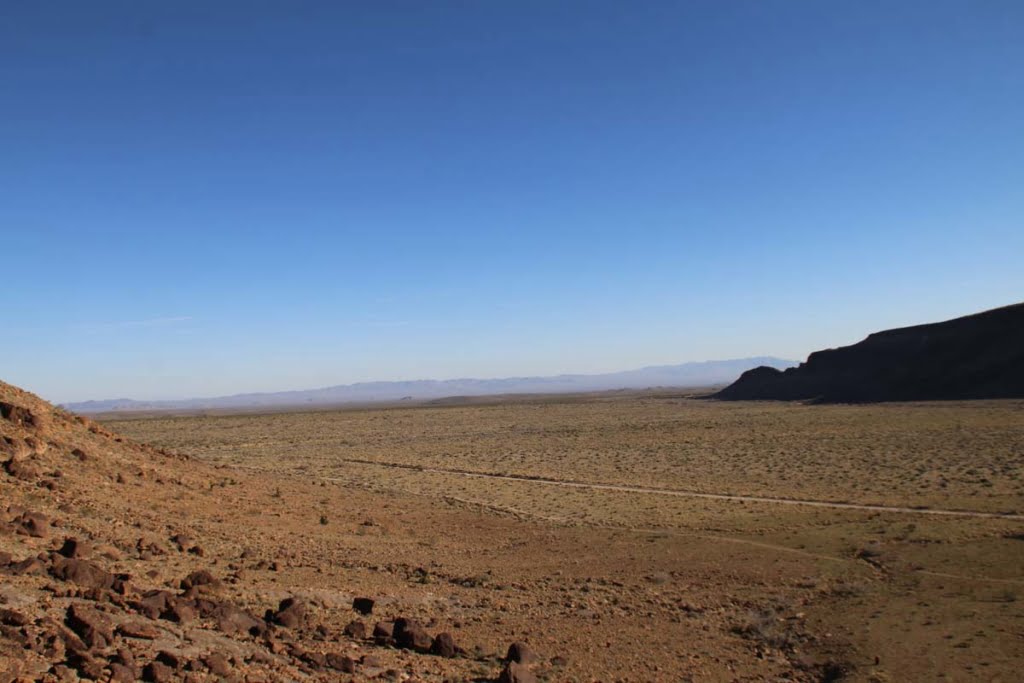 Pretty quick we began to come across some small wind caves!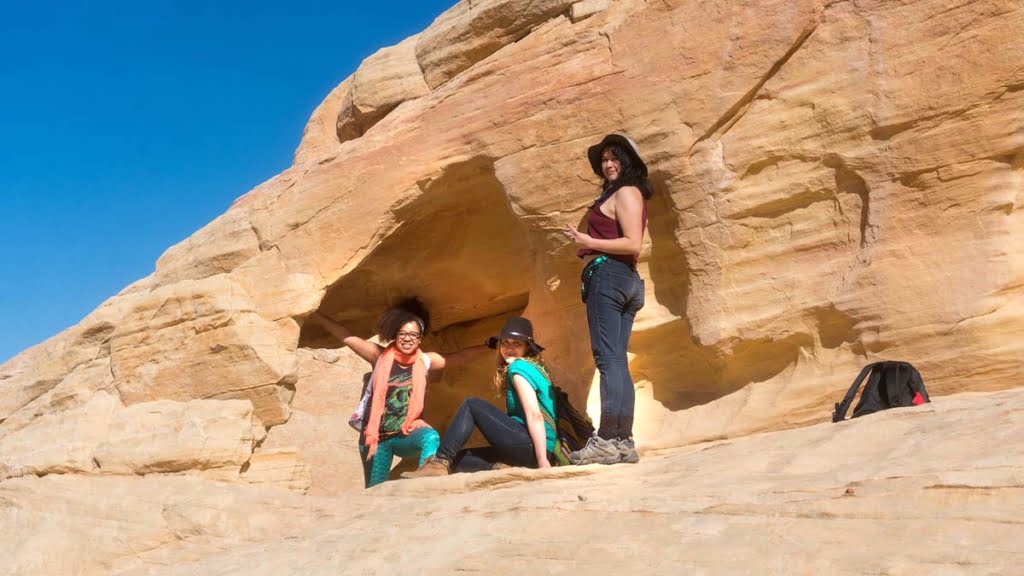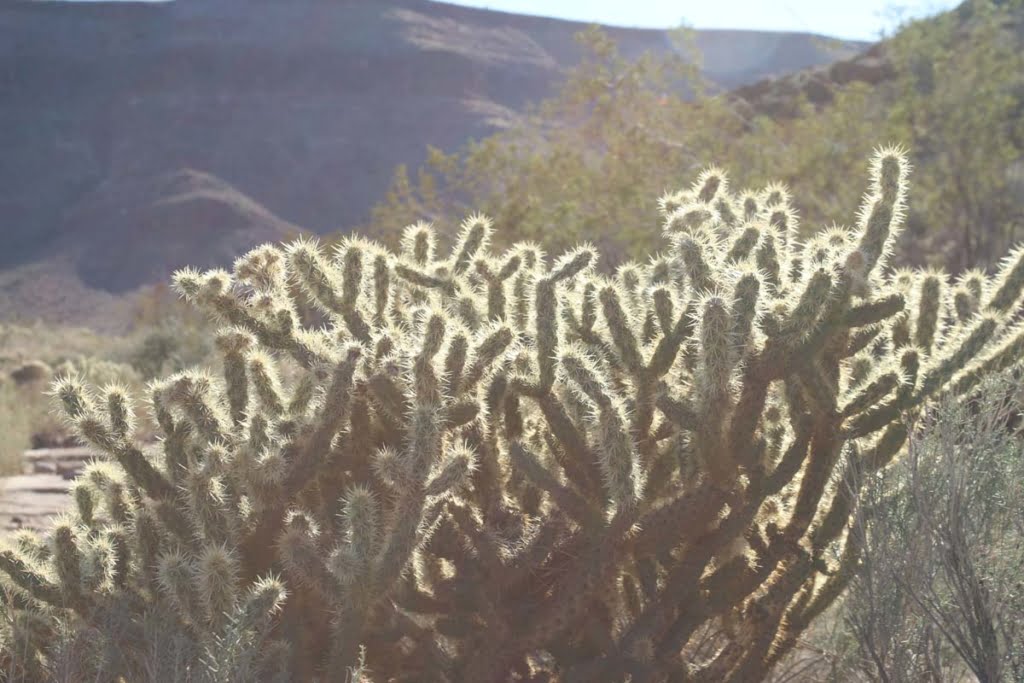 We stumbled upon some petroglyphs too!  This was so exciting to find!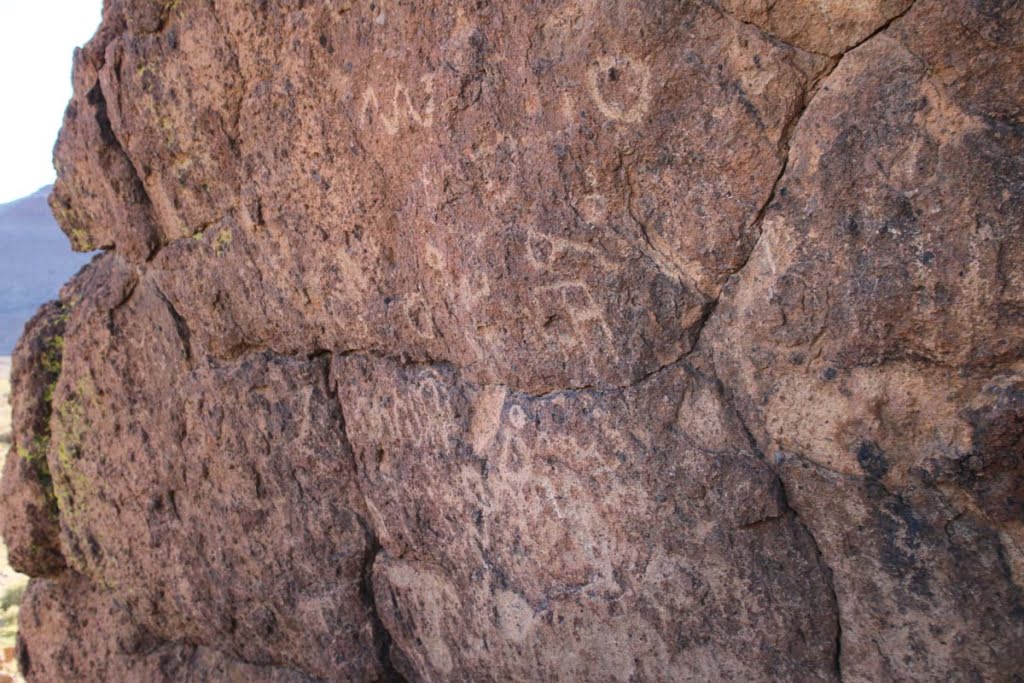 The caves got bigger the further into the hike: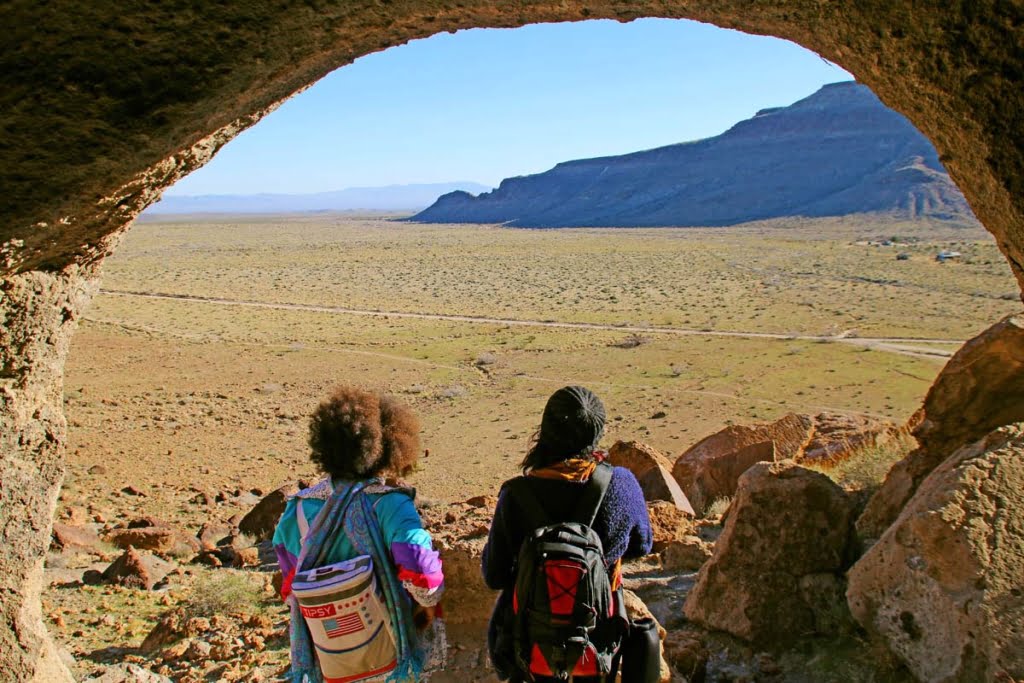 Suddenly *boom* wind cave adventures were EVERYWHERE!  Talk about heaven!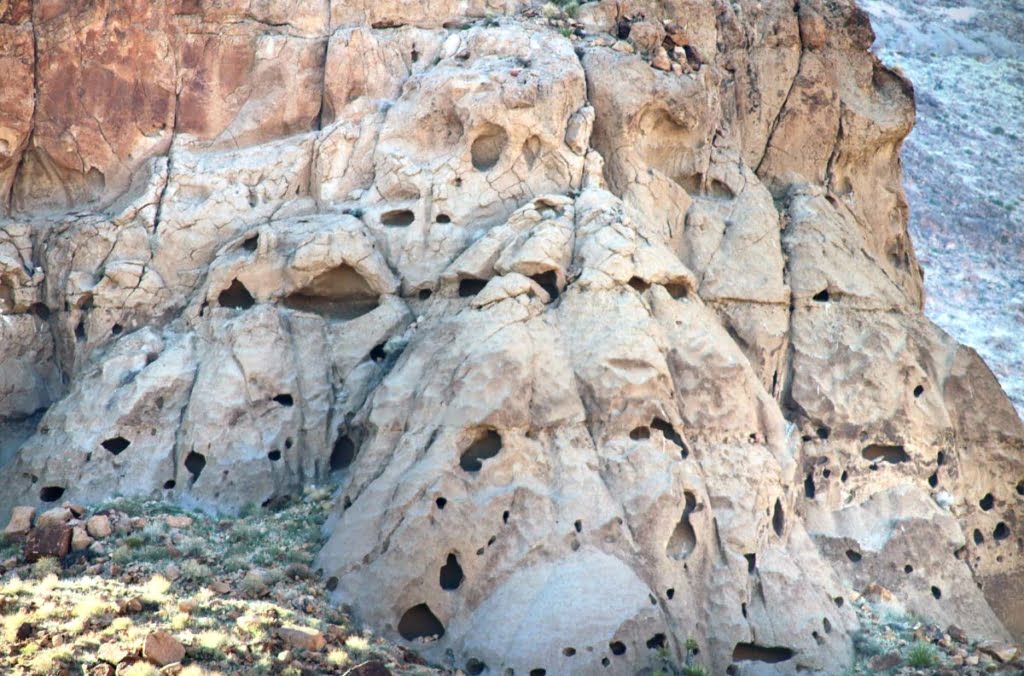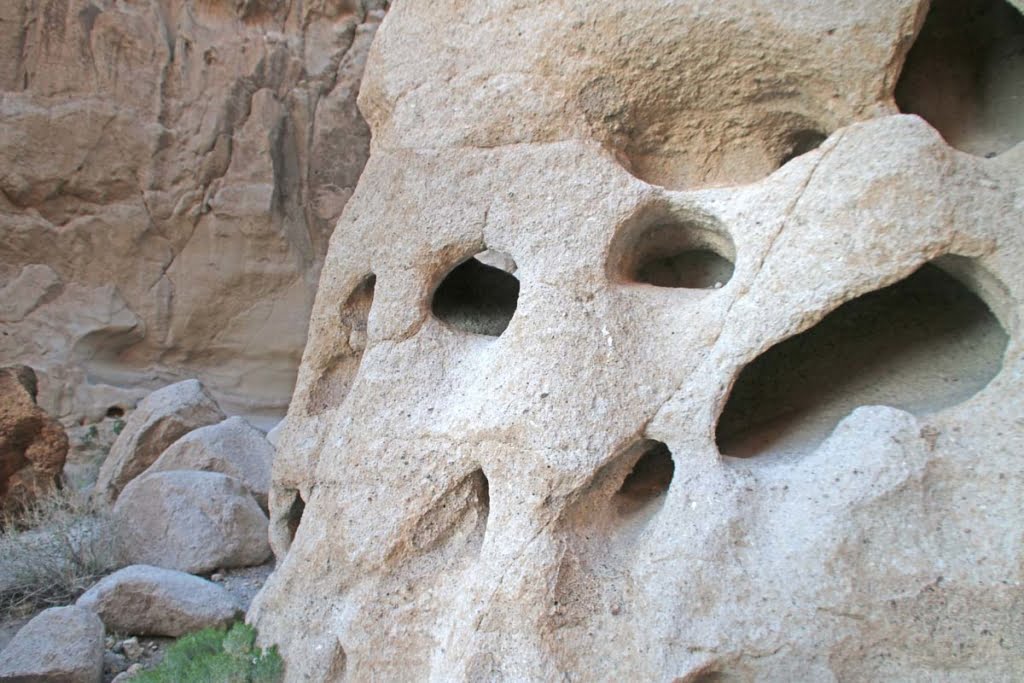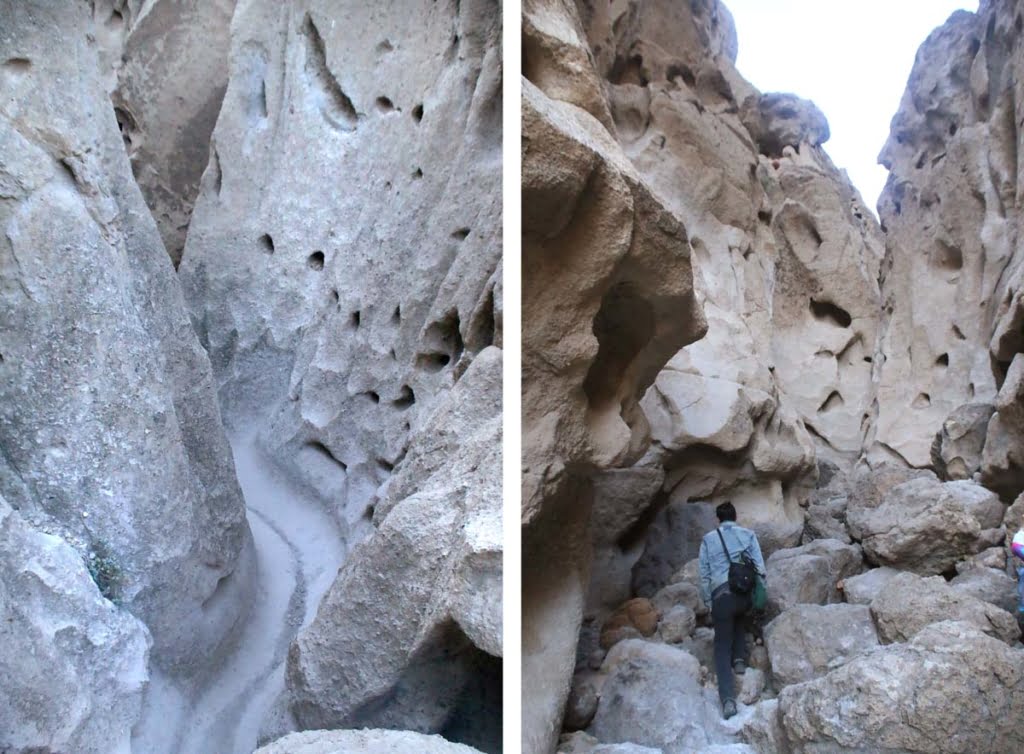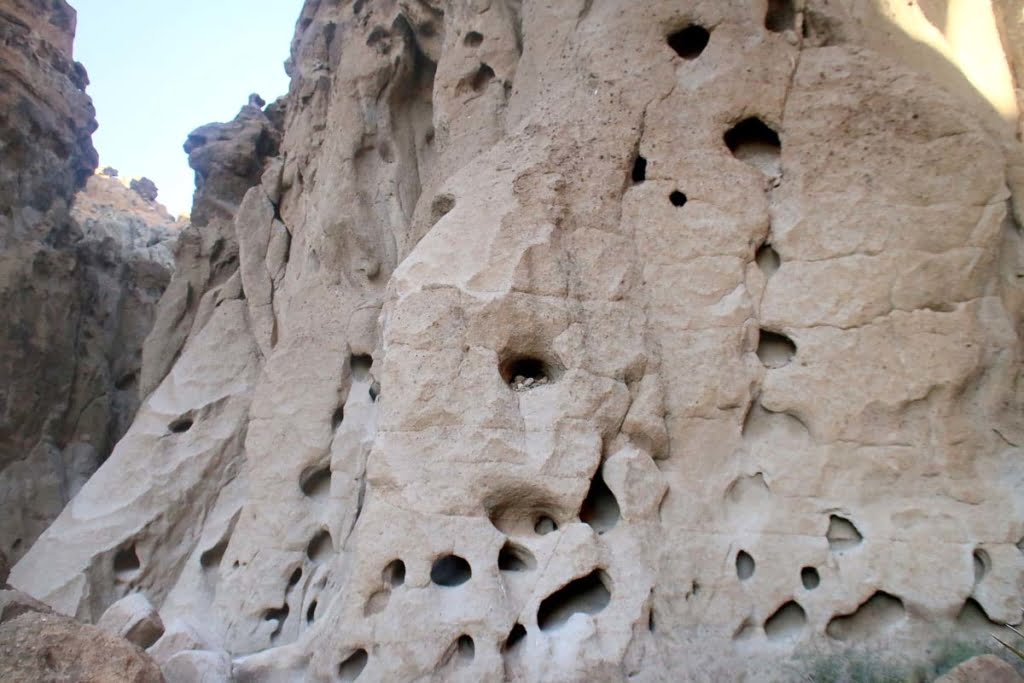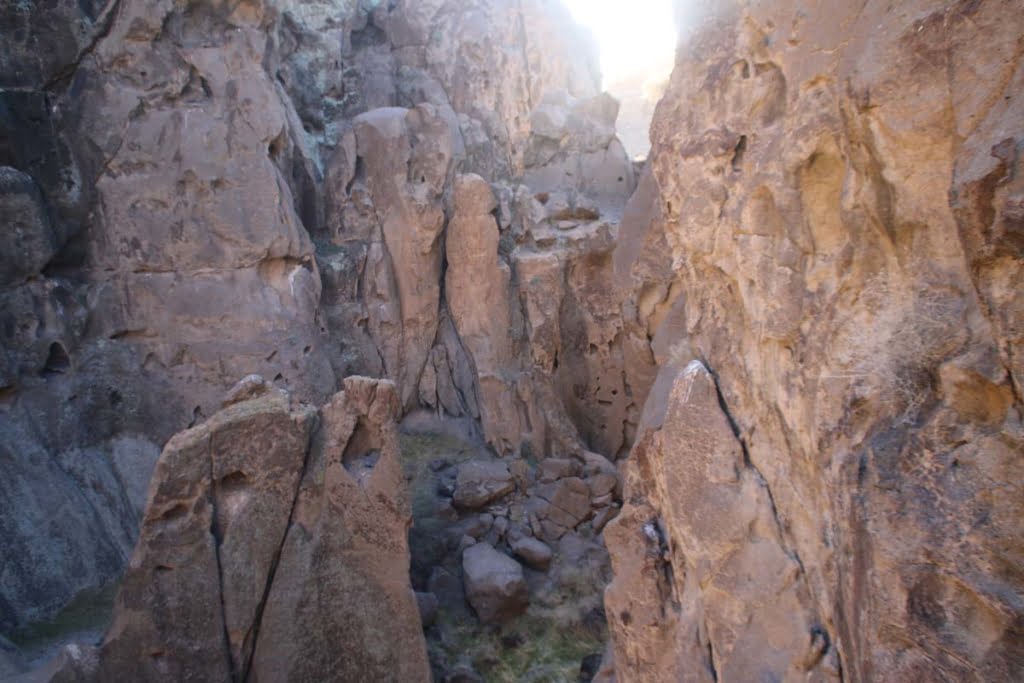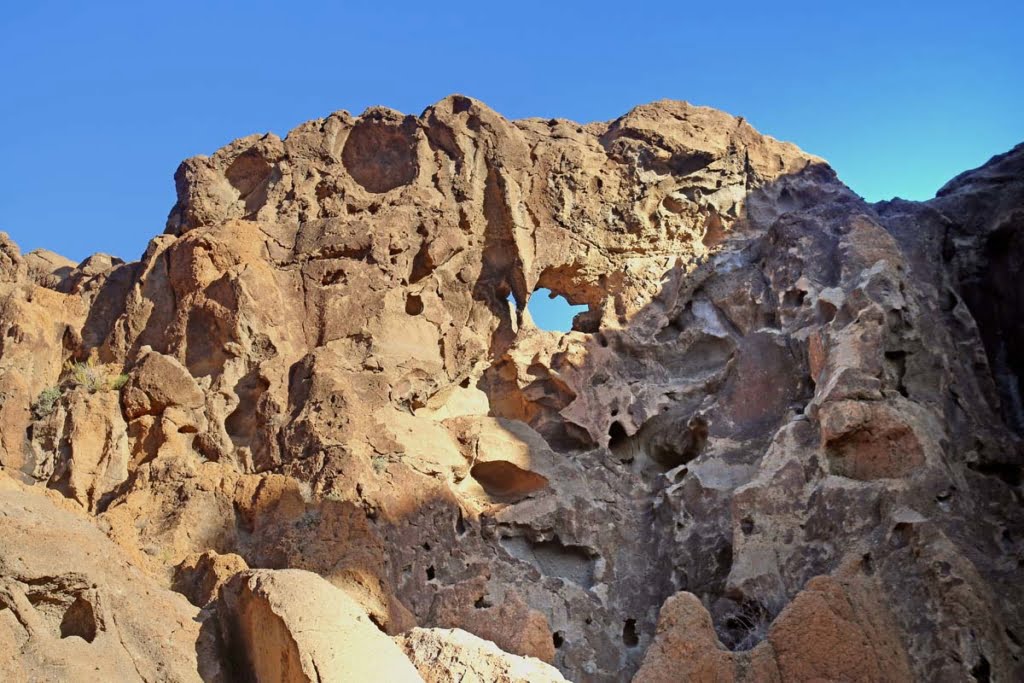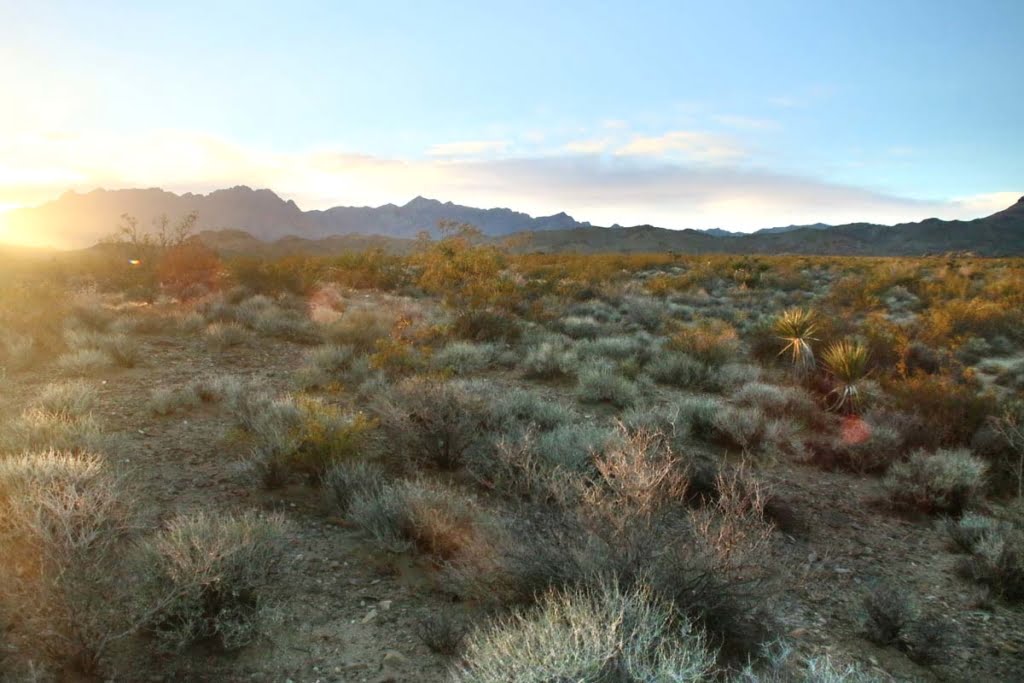 Thank you mother nature for such a beautiful trip!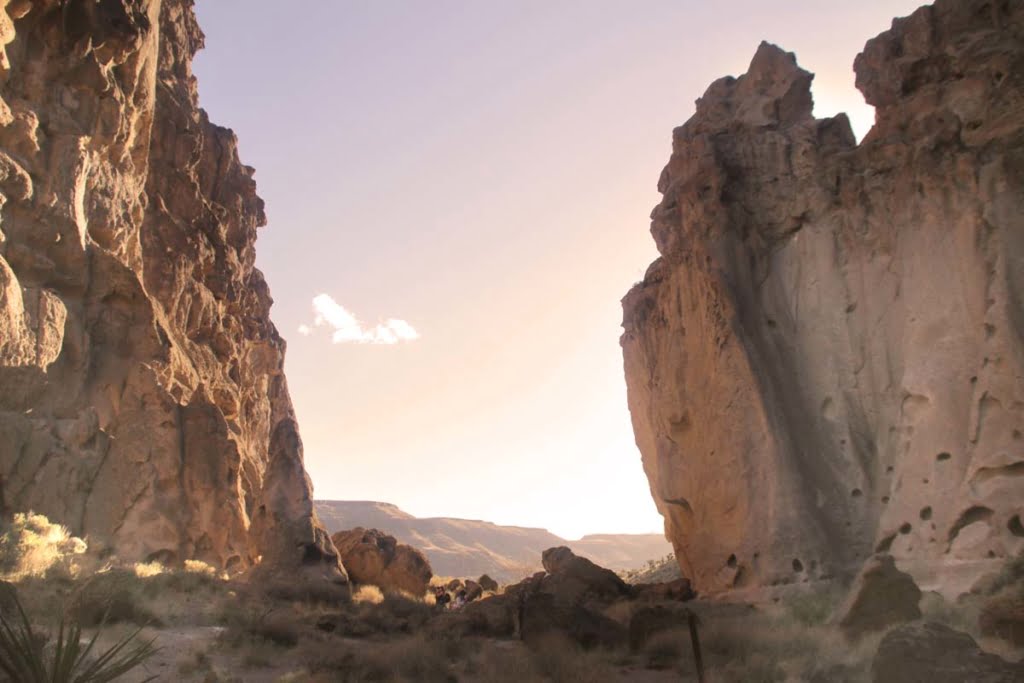 [/vc_column_text]