Hello everyone! This is a friendly reminder that any of these fun places we may visit, we are a guest at. Please treat both businesses and trails with the utmost respect. We here at Hidden California follow the 'Leave no Trace' mantra, meaning whatever you bring with you comes back with you. If you see trash on a trail, please do your part to help remove it. Remember, we are not picking up trash from another person but instead cleaning up for Mother Nature. Happy adventures!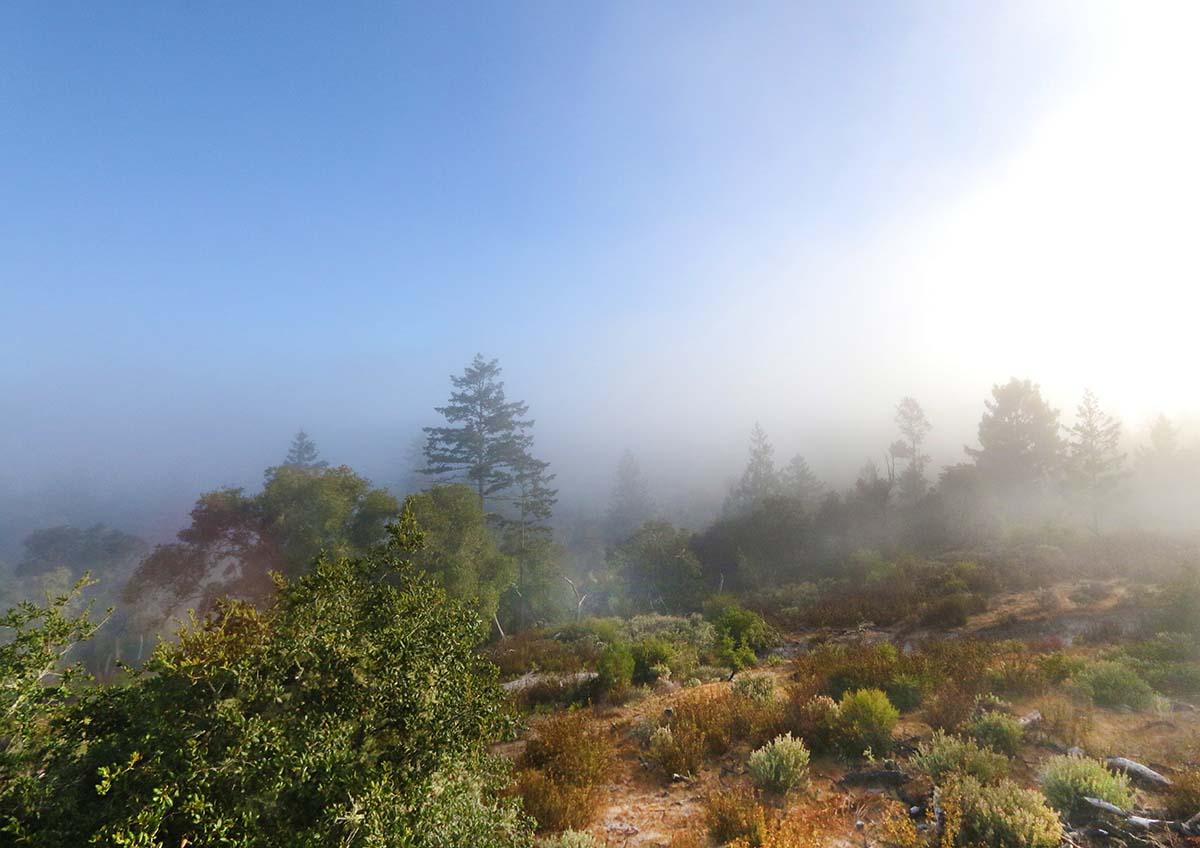 Powder Mill Rd
Santa Cruz, CA 95060
37.02651911801019, -122.04571509230597
(800) 777-0369
Level: Easy    Hike: There are many trailheads throughout the campground to get here so the length varies
Dog-Friendly: No    Kid-Friendly: Yes
About Henry Cowell Observation Deck
Henry Cowell State Park is a gorgeous place to camp and hike in Santa Cruz.  We were fortunate enough to camp here one night and made sure to hit a trail the next morning before we were back on the road.  That trail ended up being to the Henry Cowell Observation Deck.
This is the tallest lookout in the park but unfortunately the morning we went it was too foggy to see any views.  Hiking in the fog is one of my favorite things though so I wasn't really bummed at all. 🙂
There are multiple trailheads to get to the observation deck.  The trailhead we took was probably .5 miles one way and a very easy hike.  Great for the entire family.
This area is historically home to the Sayante tribe, a subgroup of the Ohlone people. You can learn more about their culture and how to support them here: http://www.muwekma.org/