Hello everyone! This is a friendly reminder that any of these fun places we may visit, we are a guest at. Please treat both businesses and trails with the utmost respect. We here at Hidden California follow the 'Leave no Trace' mantra, meaning whatever you bring with you comes back with you. If you see trash on a trail, please do your part to help remove it. Remember, we are not picking up trash from another person but instead cleaning up for Mother Nature. Happy adventures!
32451 Old Woman Springs Road
Lucerne Valley, California, 92356
34.443969, -116.950475
Dog-Friendly: Yes    Kid-Friendly: Yes
About Jack-o-Landia
Article by David Johnson: We were first made aware of Jack O'Landia through an internet search of the Apple Valley/Lucerne Valley region in conjunction with a trip we were planning through the area. It looked both interesting and mysterious on the web, as it was supposedly locked up 24/7 and could only be viewed from the road. There were rumors of bodies buried on the property and of a mysterious and aloof property owner. On our visit we were able to clear up most of the mysteries and we can now provide the interesting back story on Jack O'Landia.
To to Jack O'Landia, you take Interstate to Highway 18, and then go east for twenty or so miles. The 18 is also known as the "Happy Trails" highway, a reference to old cowboy Roy Rogers who was once an enormous presence in the area. On the day we visited the front gate was unlocked and a truck was parked in front, so we walked in.
A few dozen yards from the gate was what looked to be an office with an open door, but nobody was inside. As we exited the room, a friendly voice called out, "Hi!" That voice belonged to Pete Lopez who, it turns out, has owned the property since 2001. Before we get into Pete's story, let's take a tour of the property.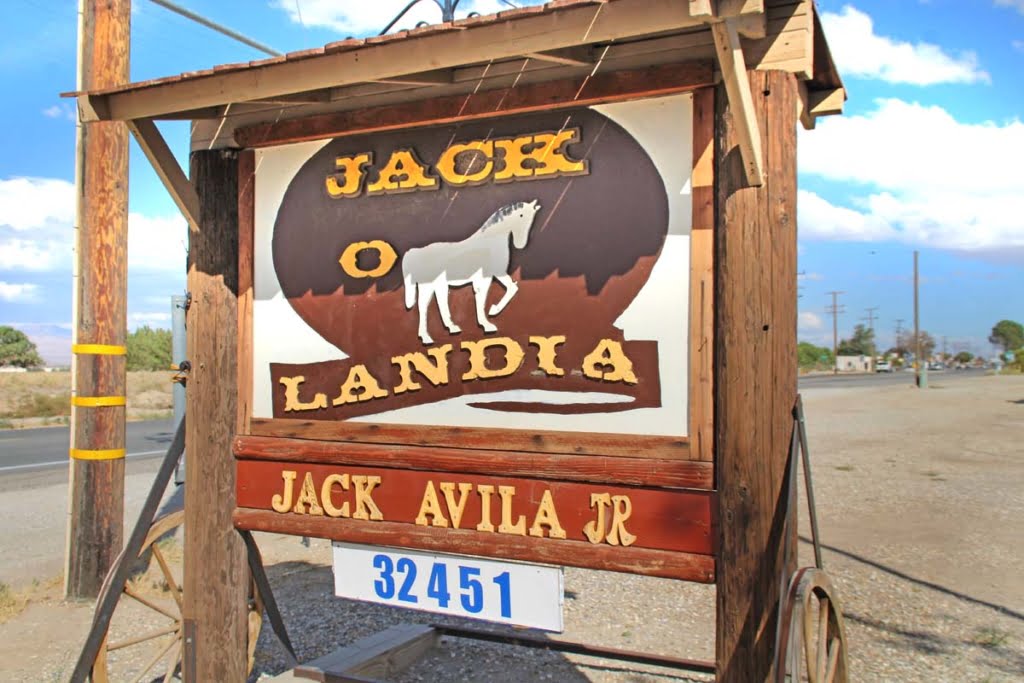 In appearance it looks like a theme park, with an eclectic group of buildings and exhibits. There is a hearse in one corner under a sign that says, "The Last Ride." There is a casket inside. There is a series of cottages that resemble a 1950s road motel.  There is a Native American village under a sign that says, "Native American Beadwork."
It comes complete with teepees and wooden Indians such as those that stood outside cigar stores back in the day. There is a replica gas station under a sign that says, "Jack's Service." There is a memorial park with a sign noting, "Victor Cruz Memorial." There is a railroad crossing with model locomotive. There is a saloon next to the motel, and so on.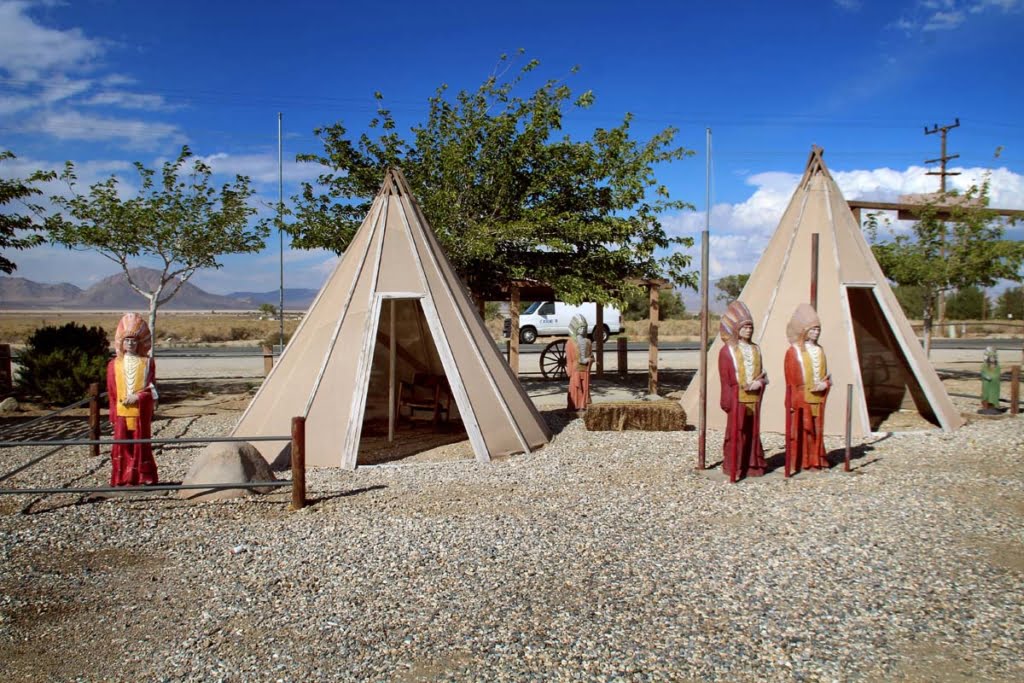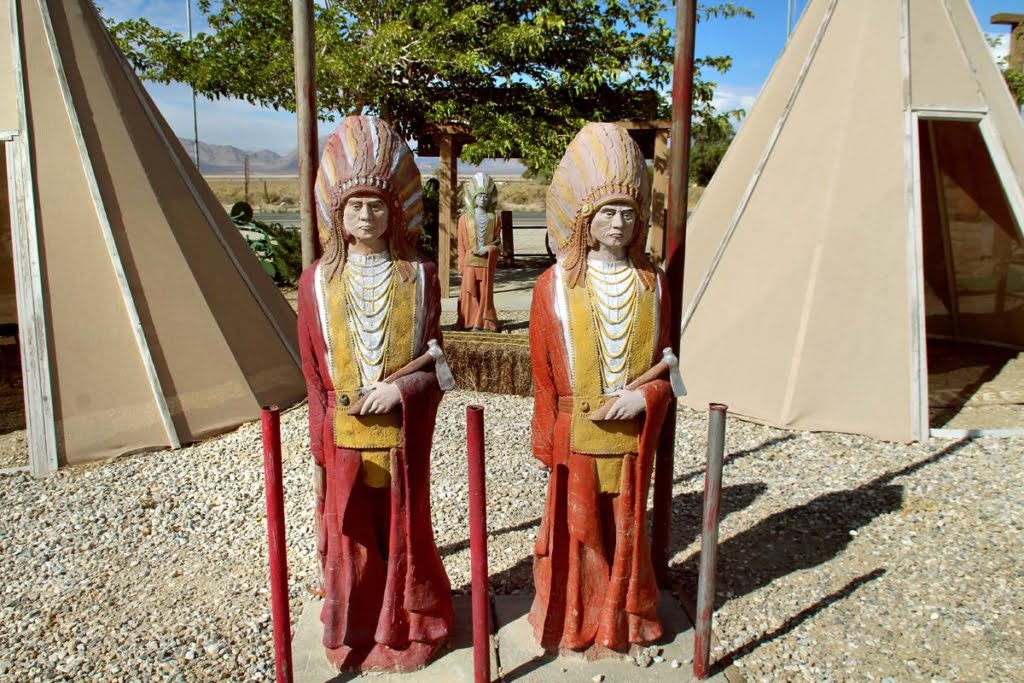 So who are Pete Lopez, Jack and Victor Cruz? Pete is an 82-year old ex-marine who, as a young man, was befriended by fellow marine (and future country music star) Freddy Fender. He is pictured below wearing a black shirt and black hat that he insisted on donning for the shoot. He served in Korea and Japan, and Fender remained a friend until he died.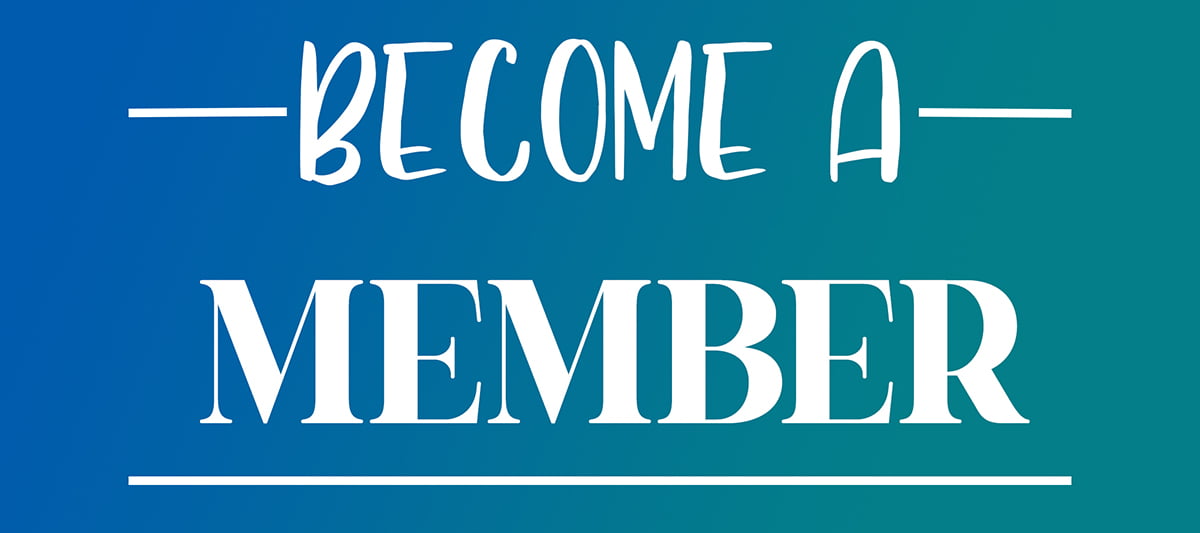 Jack, it turns out, is one of Pete's grandsons. There is a painting in the office of Lopez and Fender as young men, and also one of Jack and Freddy Fender near the end of Fender's life. For years Lopez owned a transmission repair shop, and in 2001 he purchased the land on which Jack O'Landia now sits. It was intended to be a fantastic playground for Jack and his friends, and was supposed to include an arcade and a variety of games in addition to the theme based structures that dot the property.
Lopez worked weekdays on cars so he only had weekends to work on the park, and it was never quite finished. Grandson Jack is now 26 and likely has moved on to other interests. Victor Cruz is a tragic figure, and another of Pete's grandsons. He died when he failed to negotiate a sharp turn on a nearby road in 2011, ending his life at the young age of 25. It is clear that the accident hit Lopez and his family hard, and Cruz's memory looms large here.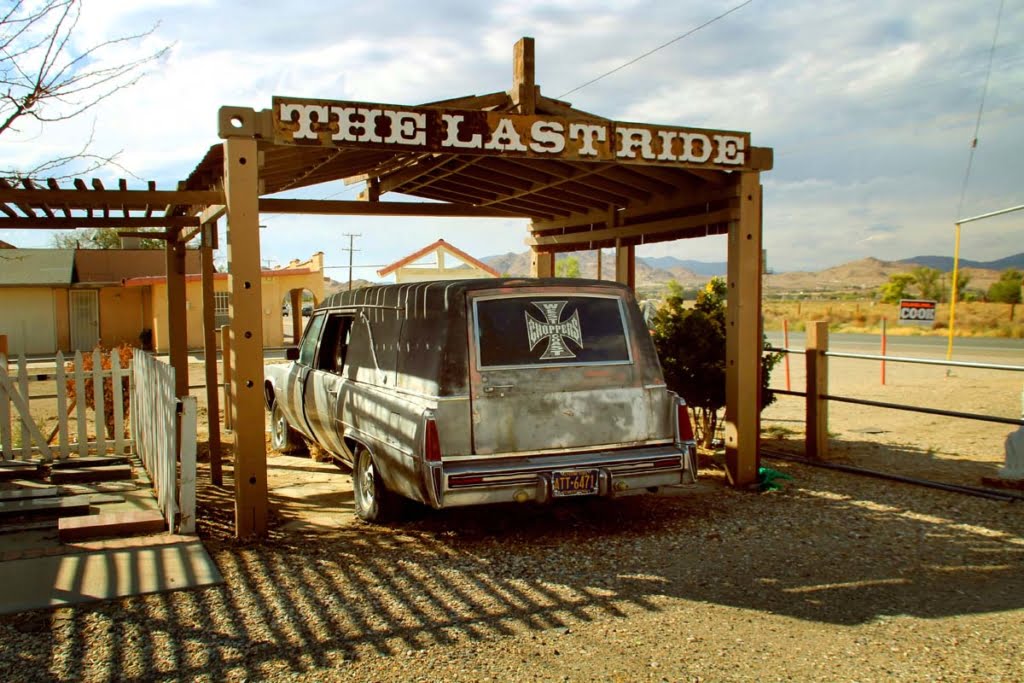 The park reflects various themes from Pete's childhood spent in the southwest. The Indian village is based on a memory from travels through reservations on the way to California. He traded the hearse for work on a transmission, and drove it to Jack O'Landia where it gave out for good. The key is still in it. The motel is straight out of the 1950s as is the gas station.
In all likelihood, Jack O'Landia will never be finished but in the meantime, there are property tax bills to be paid. So on the first Saturday of the month (weather permitting), Lopez hosts a swap meet on the property. That is obviously a great time to drop in and get a look at the park, but it is well worth a visit anytime.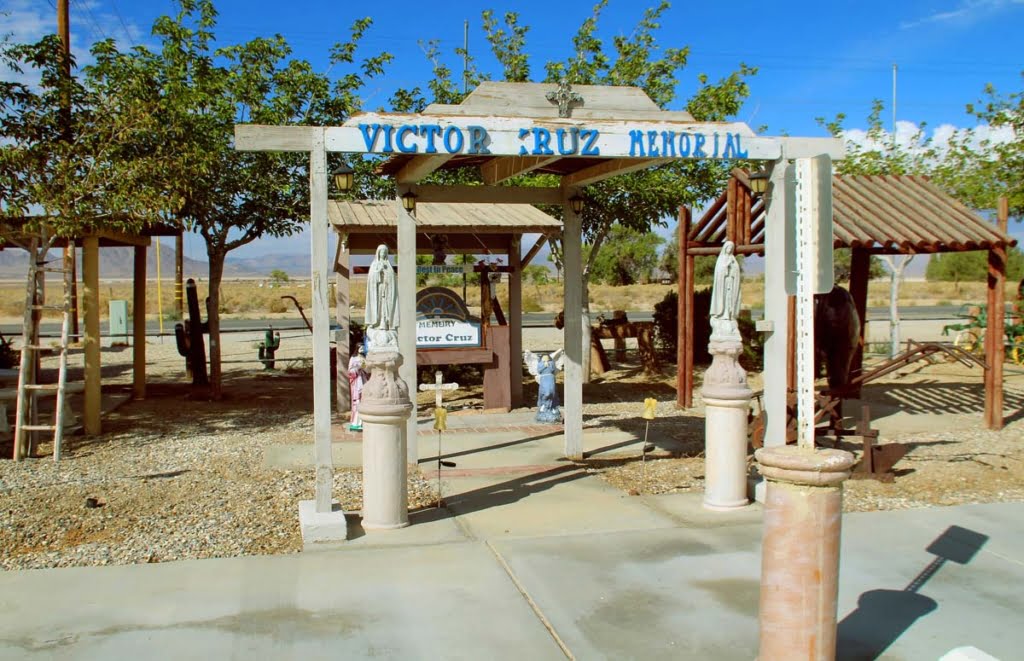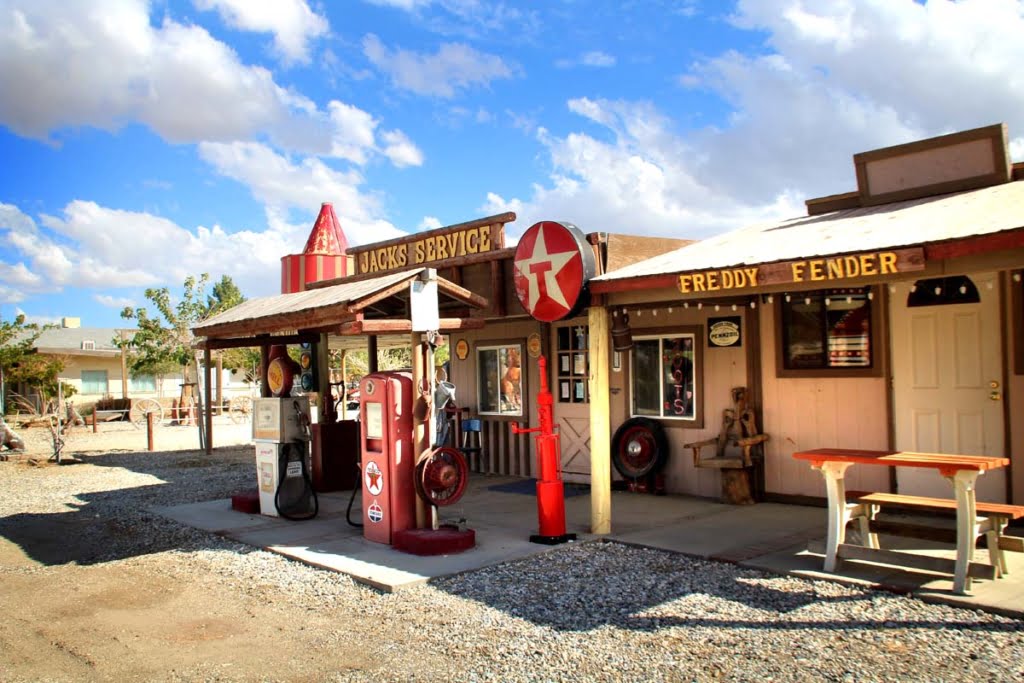 Check out our other site too!