Hello everyone! This is a friendly reminder that any of these fun places we may visit, we are a guest at. Please treat both businesses and trails with the utmost respect. We here at Hidden California follow the 'Leave no Trace' mantra, meaning whatever you bring with you comes back with you. If you see trash on a trail, please do your part to help remove it. Remember, we are not picking up trash from another person but instead cleaning up for Mother Nature. Happy adventures!
Laguna St & E Los Olivos St.
Santa Barbara, CA 93103
33.529791, -117.708511
Kid-Friendly: Yes   Dog-Friendly: Yes
Admission: Free   Website   Open: Daily Sunrise-Sunset
About Mission Historical Park:
Mission Historical Park is a 10-acre park located next to the Old Mission Santa Barbara.  The mission was the 10th Californian Mission built by the Spanish Franciscans and was established in 1786.  It is known as the "Queen of the Missions".
The mission and historical park were largely built by the Chumash people, who were greatly exploited during the Mission period. After the Spanish invasion in the late 1700's, the Chumash were forced to convert to Christianity and treated as slaves, aka "Mission Indians".  This eventually led to a revolt in 1824.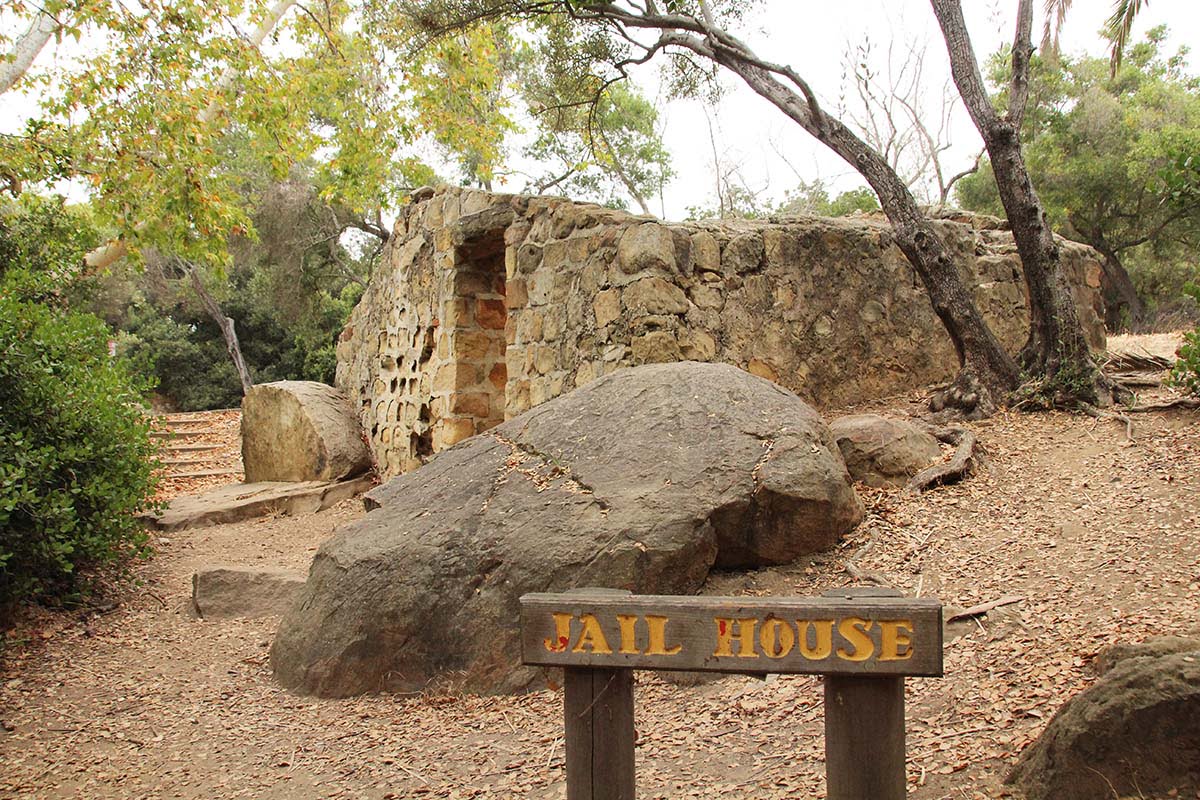 Some of the features built by the Chumash at Mission Historical Park were the following:
* A water-powered grist mill and reservoir.  The ruins of the grist can still be seen today.   Next to the upper reservoir are the ruins of a filter house, which purified water for domestic purposes. The incoming water flowed through a concoction of charcoal and sandstone before it was channeled via an aqueduct to the lower reservoir.
* In 1806, a square stone reservoir was constructed as part of an irrigation system providing water for the Mission's orchards and gardens. The reservoir was capable of holding some 535,000 gallons of water. This reservoir was well-crafted enough to be utilized by the City for water storage until 1993.
* The Tannery housed the massive stone vats containing treatment chemicals that were used to convert animal hides into leather. The leather product was used to manufacture horse saddles, footwear, and other leather accessories.
* The Pottery is located at just north of the intersection of Alameda Padre Serra and East Los Olivos Street. Built in 1808, the facility was where the Chumash workers produced tiles, water pipes, and cooking pottery. In 1914, a portion of the pottery was destroyed in order to construct the Alameda Padre Serra roadway.
In 1948, the remainder of the land comprising the present day park was gifted to the City by the Franciscan Fathers.
Make sure to follow our other website too!