120 Highland Dr
Carmel, CA 93923
36.288419, -121.844336
(831) 622-5450
Dog-Friendly: No    Kid-Friendly: Yes
"California Market at Hyatt Highlands Carmel provides al fresco dining on a terrace that overlooks Carmel's gorgeous Yankee Point, or dine inside next to the potbellied stove and savor bistro fare, gourmet sandwiches and daily specials."
Personal Experience: My goal was to find an exciting restaurant as close to Point Lobos State Reserve as possible. I wanted anyone who happens to travel up there because of this website to be rest assured that they will end their evening satisfied.  I feel that this restaurant serves that purpose.  The view is stunning and seems to go on forever.
We went on a clear day but I'll bet that when it's foggy (which is often) it's even more wonderful.  We ate outside, but the window seats inside are just as beautiful.  The food was delicious, although rather steep in price so make sure you know what you're getting yourself into.  I feel that these types of places charge more because not only is the food gourmet but you're also amongst a wonderful ambiance and creating a memorable experience.  If you want a view seat, call in advance to make a reservation or you may have to wait awhile.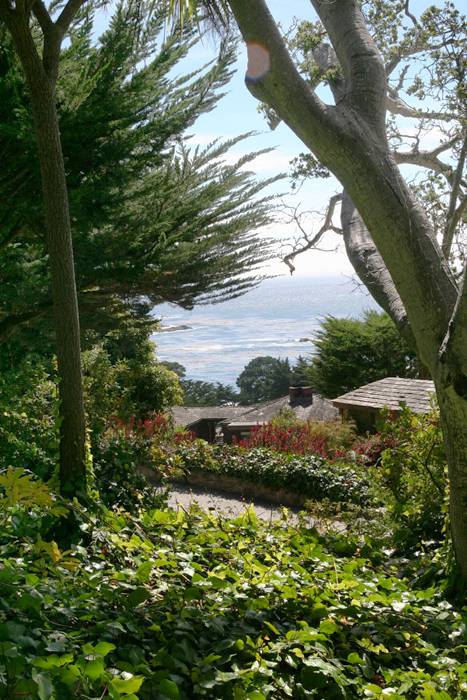 I came across this fruit on our way down the walkway and am so curious what it is!  It looked like an ornamental strawberry plant but I thought they didn't grow any fruit?!  It tasted good (yes I took a little bite):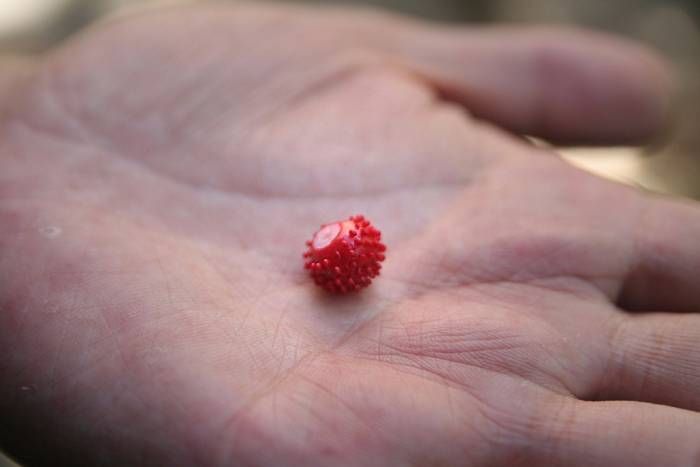 We asked to sit on the patio.  Here was the view from our table: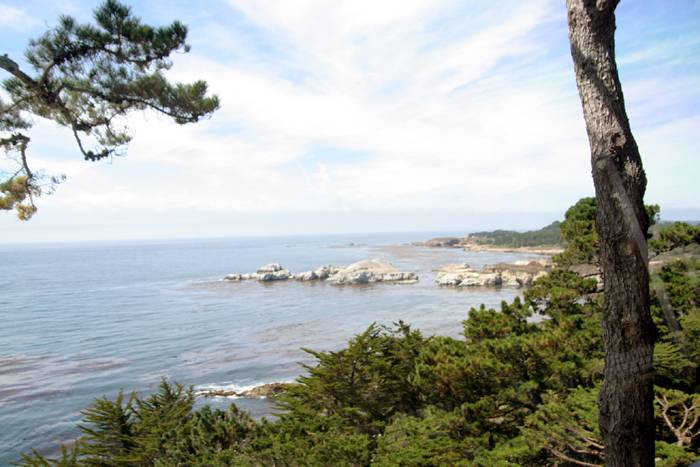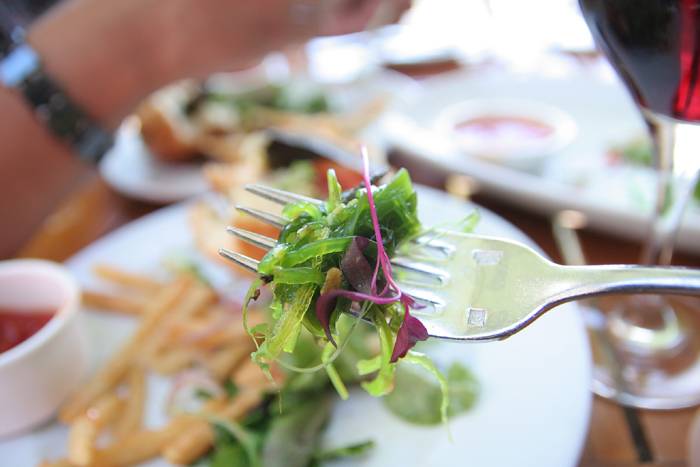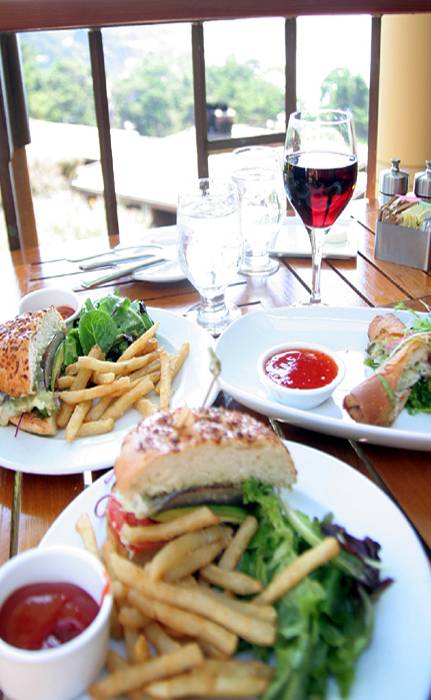 '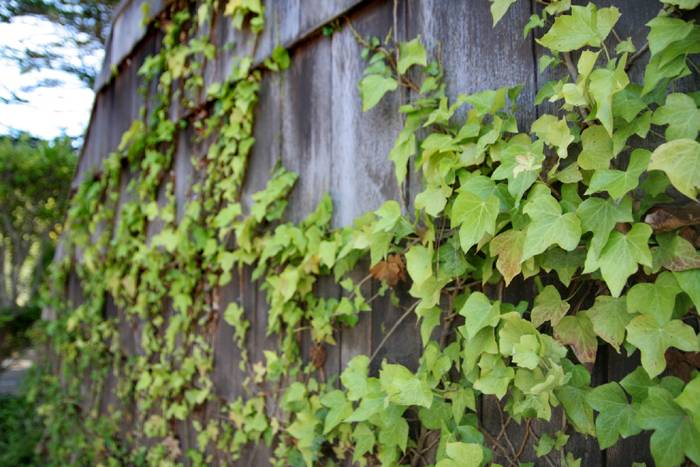 Check out our other site too!