Hello everyone! This is a friendly reminder that any of these fun places we may visit, we are a guest at. Please treat both businesses and trails with the utmost respect. We here at Hidden California follow the 'Leave no Trace' mantra, meaning whatever you bring with you comes back with you. If you see trash on a trail, please do your part to help remove it. Remember, we are not picking up trash from another person but instead cleaning up for Mother Nature. Happy adventures!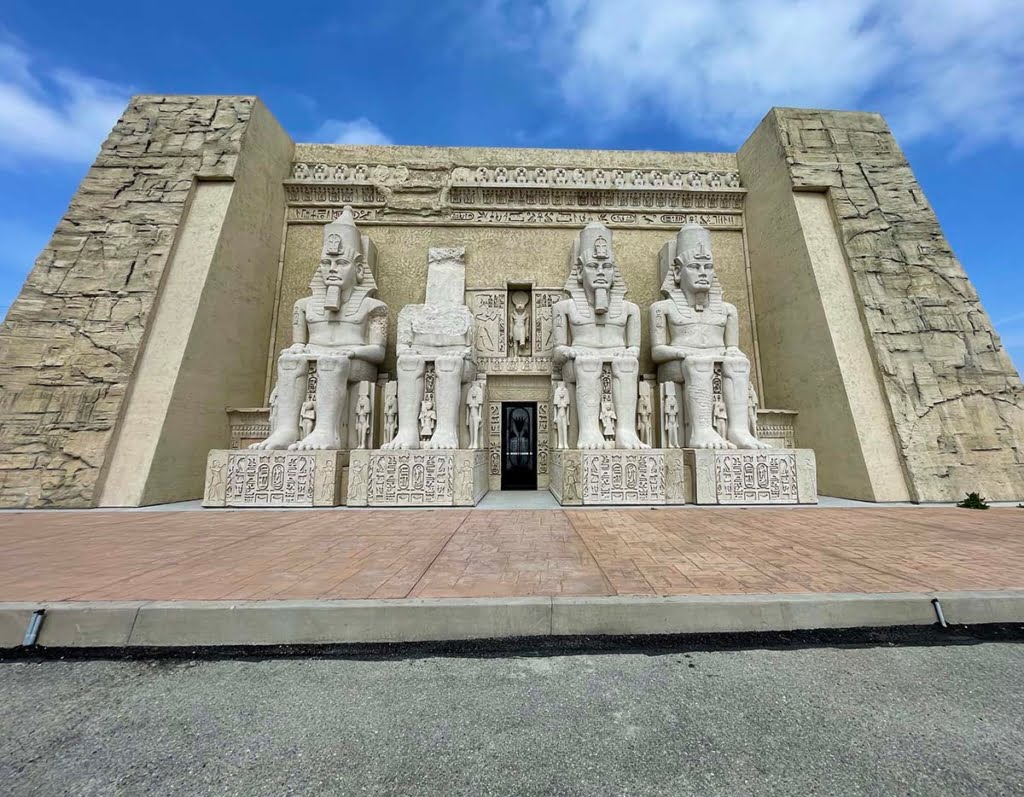 4525 Chino Hills Pkwy
Chino Hills, CA 91709
Dog-Friendly: Yes   Kid-Friendly: Yes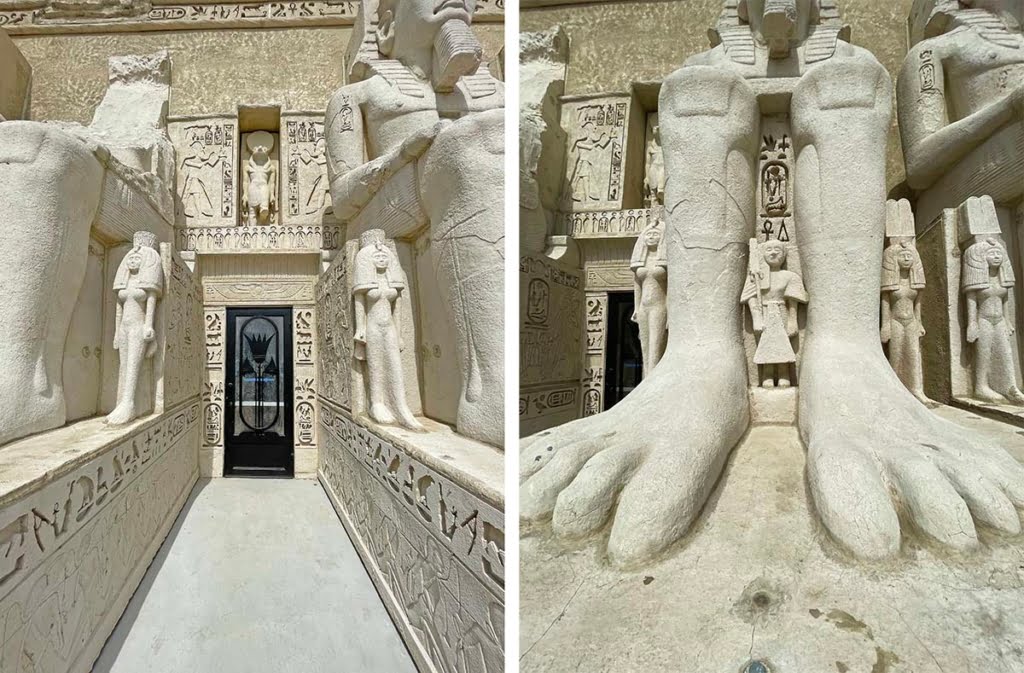 About the Egyptian Building:
One day when we were driving up highway 71 and with just a moments notice I spotted the most insane Egyptian building, which was so stunning that I told my partner to get off the next exit so we could figure out where it was!
Thankfully Google was well aware of it and we were able to pull up an actual address.  When we arrived, it was so much more amazing than either of us could have imagined.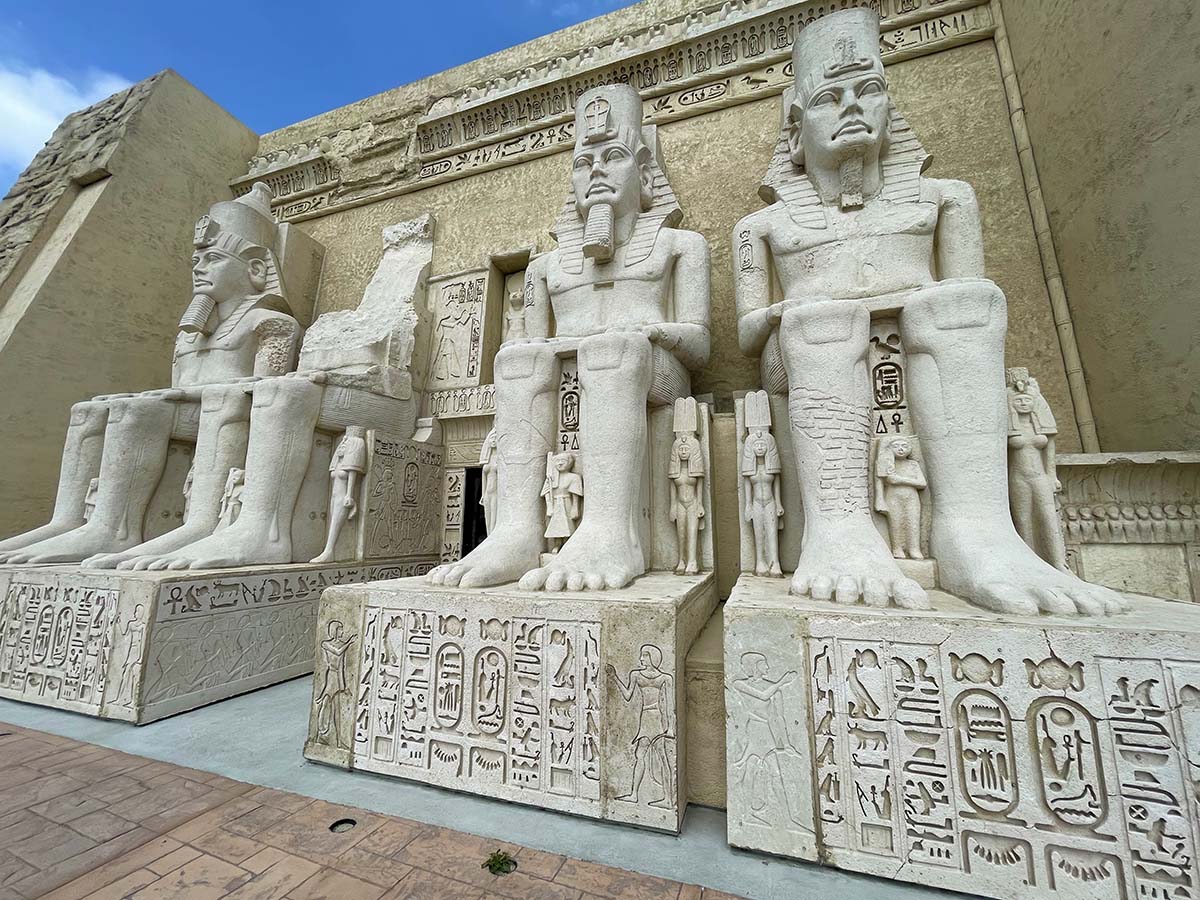 What was crazier was its location: it was built in the most generic of shopping plazas where it stood out like a sore thumb.  Or perhaps that is the wrong description, because truly it stood out like this ancient, mysterious structure in the middle of the suburbs.
The entire building is chiseled out on all 4 sides in great detail.  It turns out it was created to replicate the ancient Abu Simbel temples which were carved into a mountainside on the west bank of the Nile River in 1244 B.C.
When we parked, the first side we saw was of four huge statues of Ramesses II.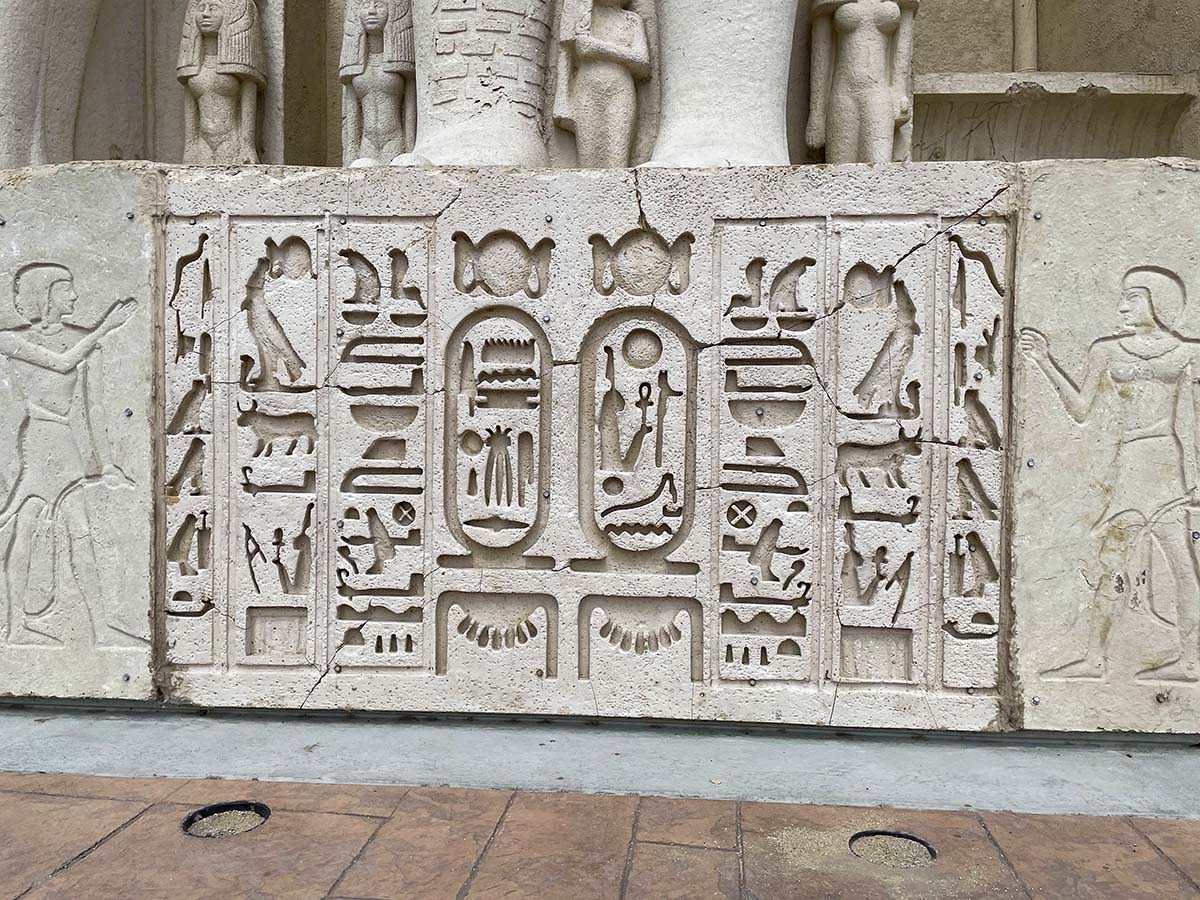 Googling what the actual Abu Simbel temples look like, you will see that the artists of this replica really nailed what it looks like.  I love getting to feel like I am traveling to different parts of the world without even leaving my home state!
You will notice that one of the statues is greatly damaged and missing its upper half.  The Egyptian Building was created intentionally to mimic one of the statues of the temple which was disfigured shortly after its construction over 3,000 years ago.  The smaller statues next to the legs depict family members of the king.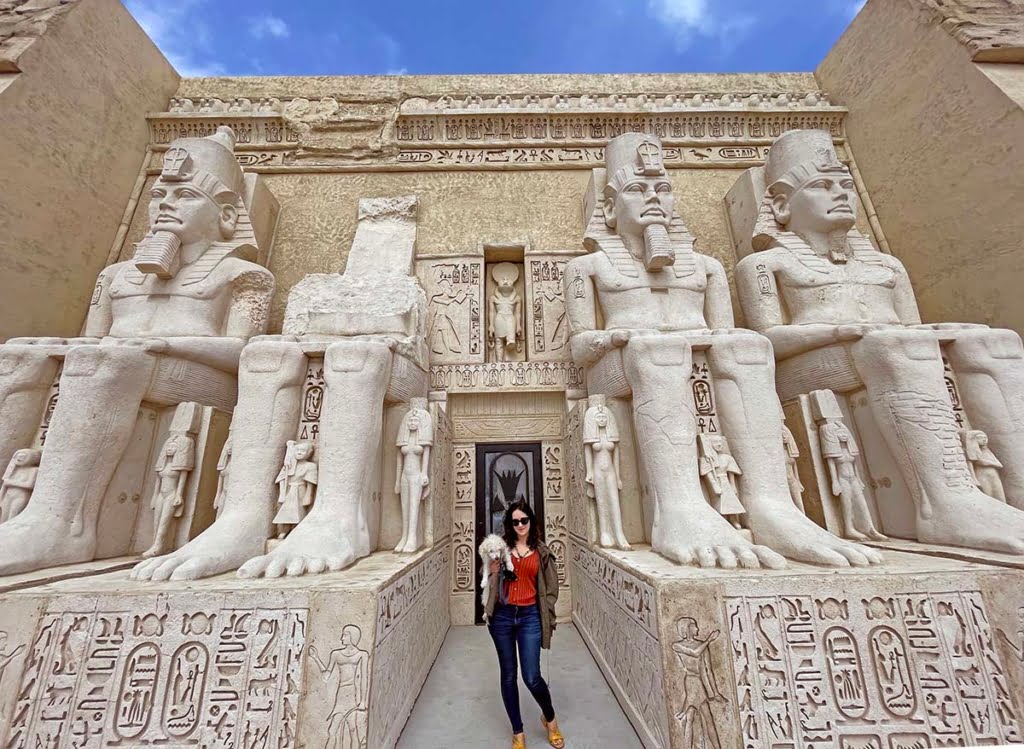 The north and south sides of the building contain four statues of Ramesses II and two of his favored wife, Queen Nefertari. The western side of the building contains pillars showing images of the goddess Hathor and other figures.
It turns out this remarkable work of art was created for a restaurant which I'm not sure if it ever opened due to Covid, or if it's still anticipated to open.  The interior is completely gutted though.
Very eager to learn what will become of this building!  It deserves something very special inside! In the meantime, here it sits for the public to enjoy its beauty!