Hello everyone! This is a friendly reminder that any of these fun places we may visit, we are a guest at. Please treat both businesses and trails with the utmost respect. We here at Hidden California follow the 'Leave no Trace' mantra, meaning whatever you bring with you comes back with you. If you see trash on a trail, please do your part to help remove it. Remember, we are not picking up trash from another person but instead cleaning up for Mother Nature. Happy adventures!
7028 Theatre Rd.
Yucca Valley, CA 92284
34.125676, -116.416601
Dog-Friendly: Yes    Kid-Friendly: Yes
About Bob's Crystal Cave
Update: Bob has since passed away since we wrote this article.  His cave is still located inside the Sky Village Swap Meet, but is rarely open to the public anymore.  You can still appreciate from the outside!
Nestled in the middle of the Sky Village Swap Meet, sits one of Joshua Tree's most heart-warming hidden gems. Bob Carr, the artist behind the Crystal Cave, began this project in 2004 as a means to inspire the masses and provide a place of love and meditation.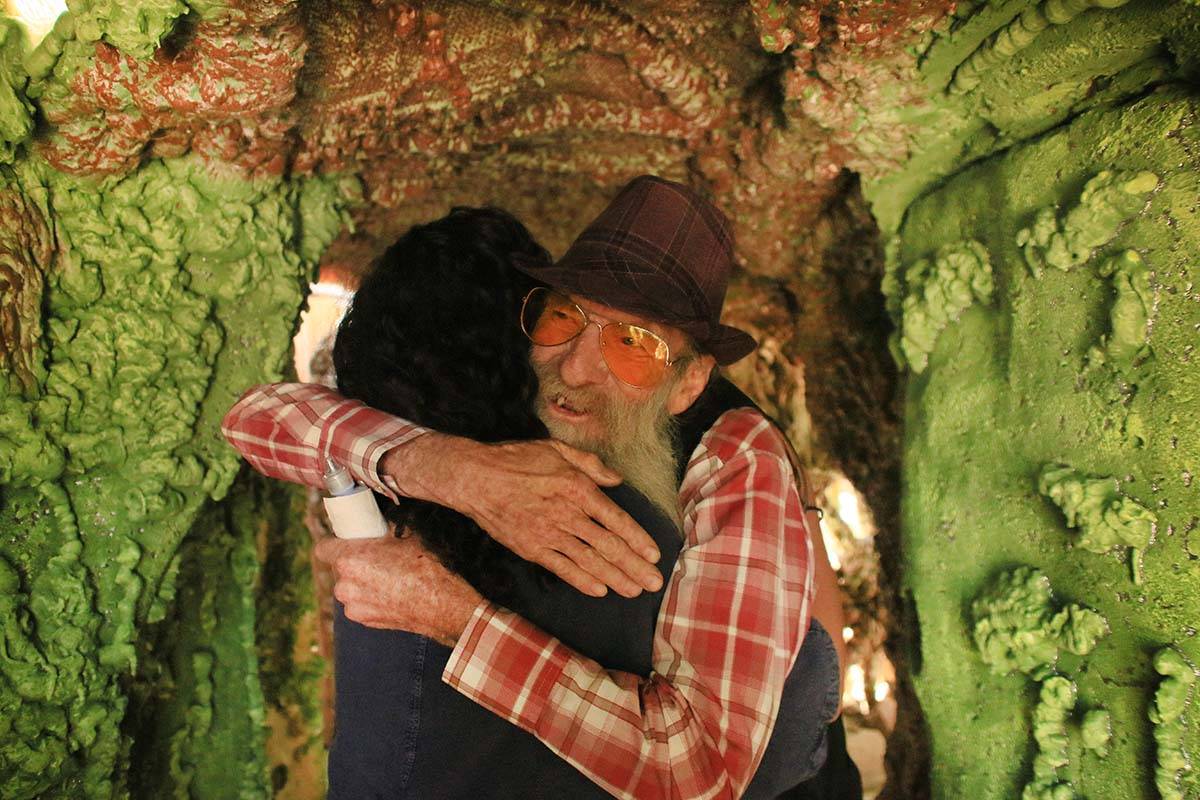 Pay attention to the details when inside because they are super intricate and pretty mind-blowing!  Thousands of crystals and gems decorate a magical world that you are projected into when inside.  The newly-added waterfall is the icing on top of the experience.
The Crystal Cave was actually destroyed by Carr himself in 2008 when the City of Yucca Valley purchased the land through eminent domain.  Enough of an uproar saved the space and in 2010, two Danish art students helped Carr rebuild the cave and even got it listed as one of the featured art installations in High Desert Test Sites.
Personal Experience: After a truly magical weekend in Joshua Tree & seeing a fantastic show at Pappy & Harriets in Pioneertown I didn't think the weekend could get any better. When we were getting ready to head home I mentioned that I had been tipped off to this magical cave and wanted one last stop before we left. Sure enough, planted in between all the hustle and bustle of the Joshua Tree Swap Meet was a thing that stood out on its own.

Immediately we were greeted by the artist himself, Bob Carr, who gave us the warmest greeting and welcomed us into his lair of wonders.  Being an artist myself, I was astounded by the amount of time and detail put into his interactive art piece.  It must have taken hundreds of hours to create!  He said it took 14 years–and it shows!  Think of this as a smaller equivalent to Leonard Knight's Salvation Mountain.
Check out this video by my friend Josh Claros of the inside of the meditation room!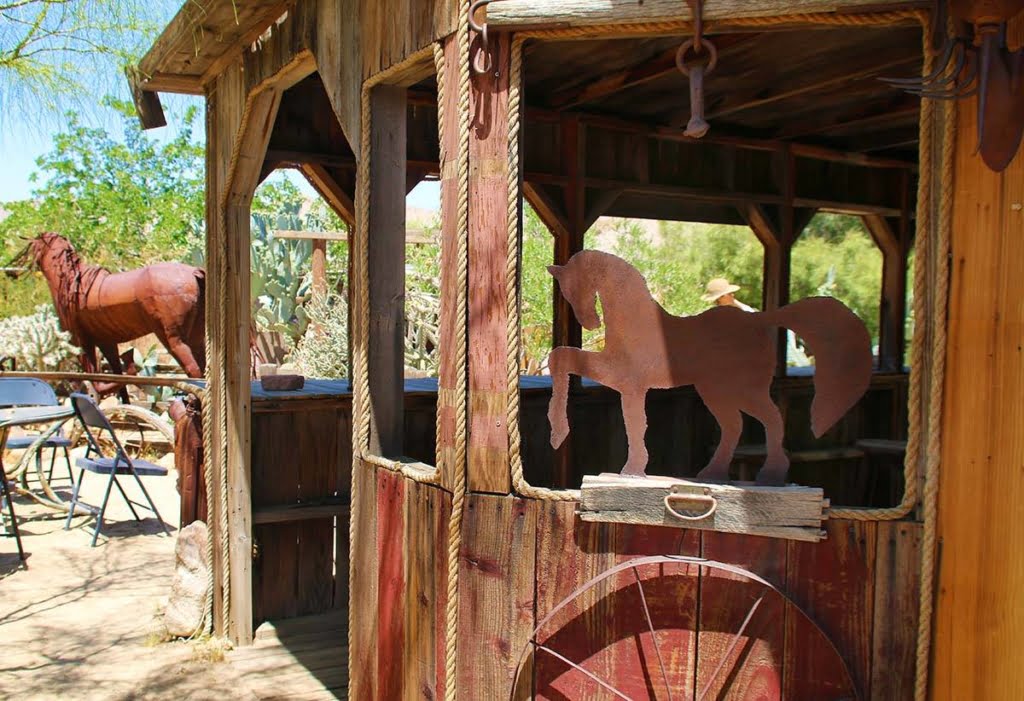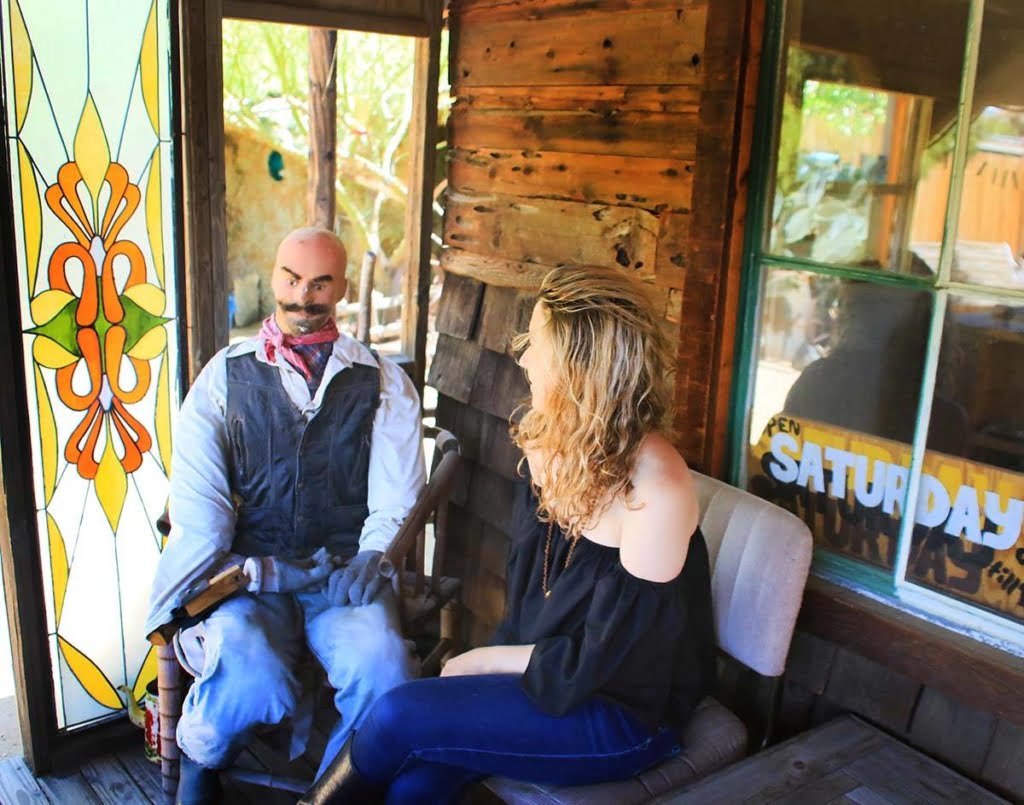 We were greeted by the ever-so-kind artist himself, Bob Carr!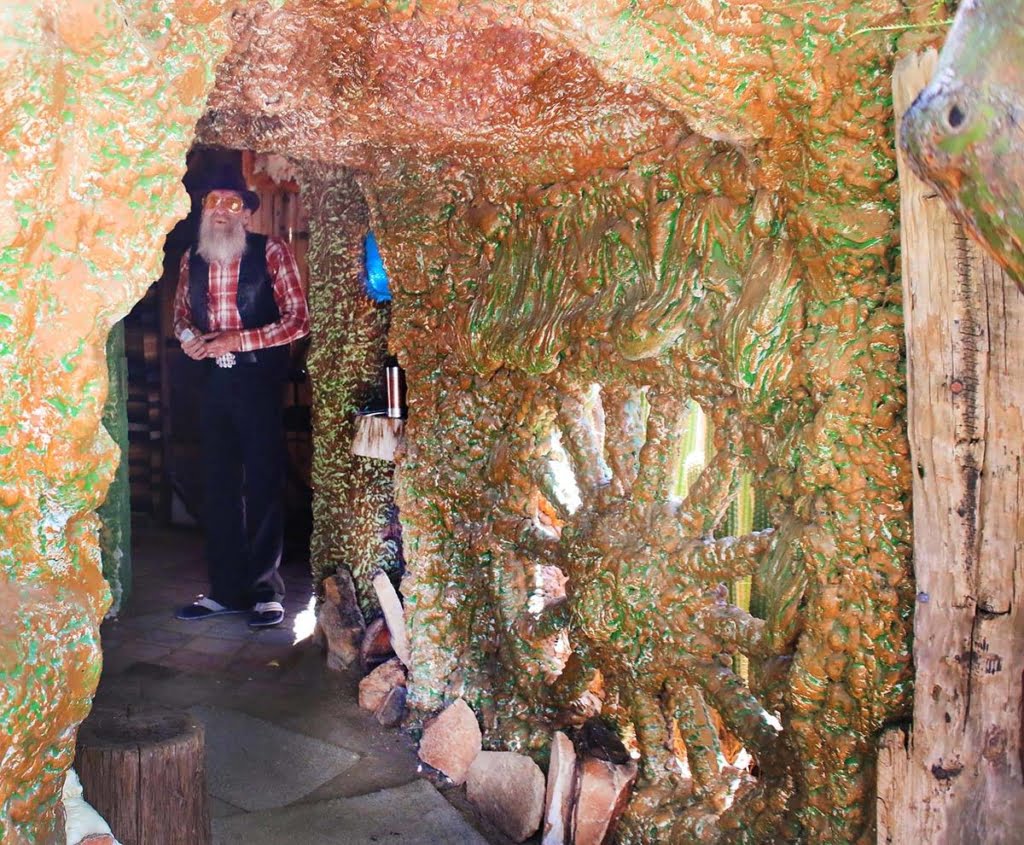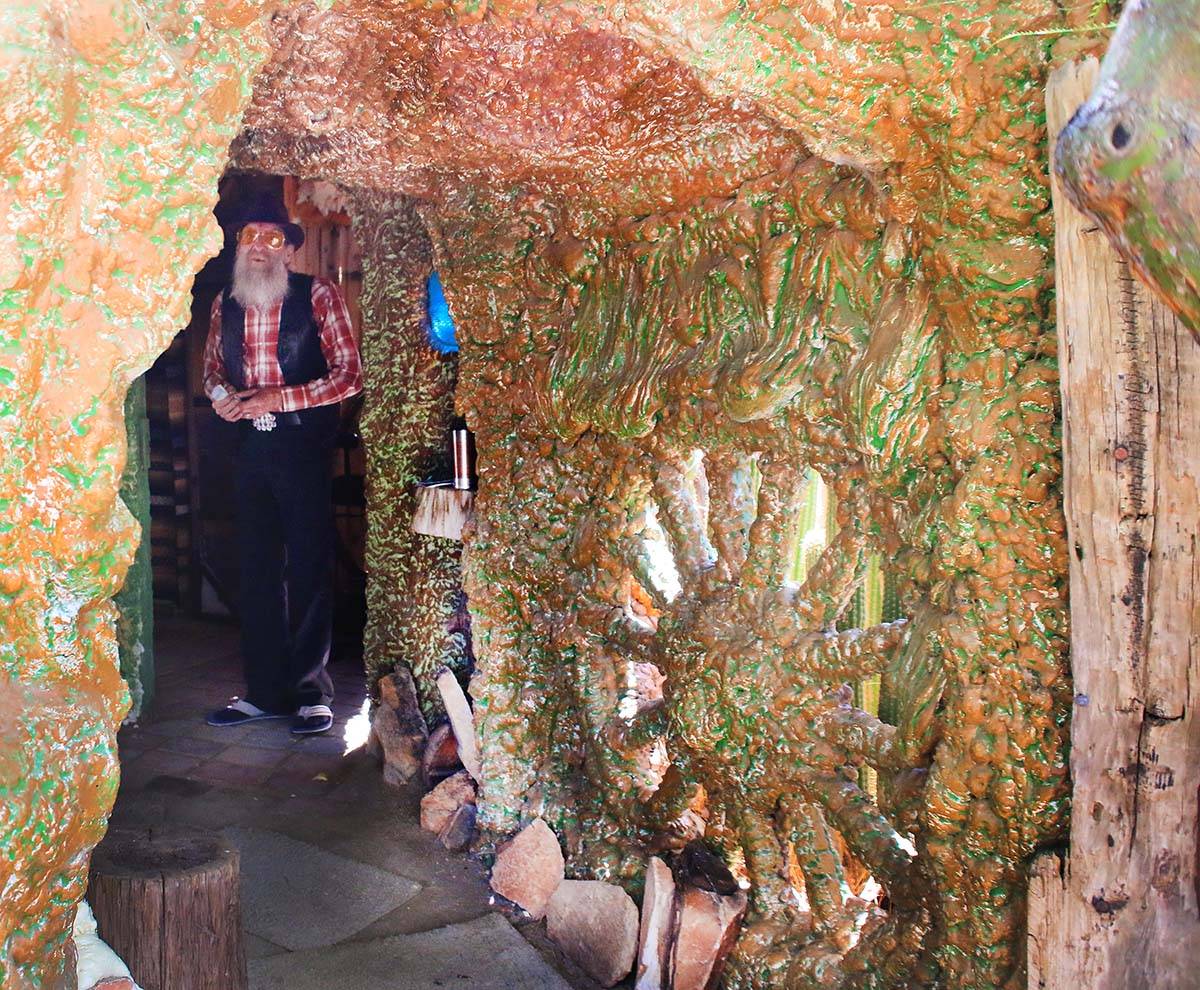 After meeting and greeting he asked if we'd like to step inside.  Inside to what?  We'd have to find out!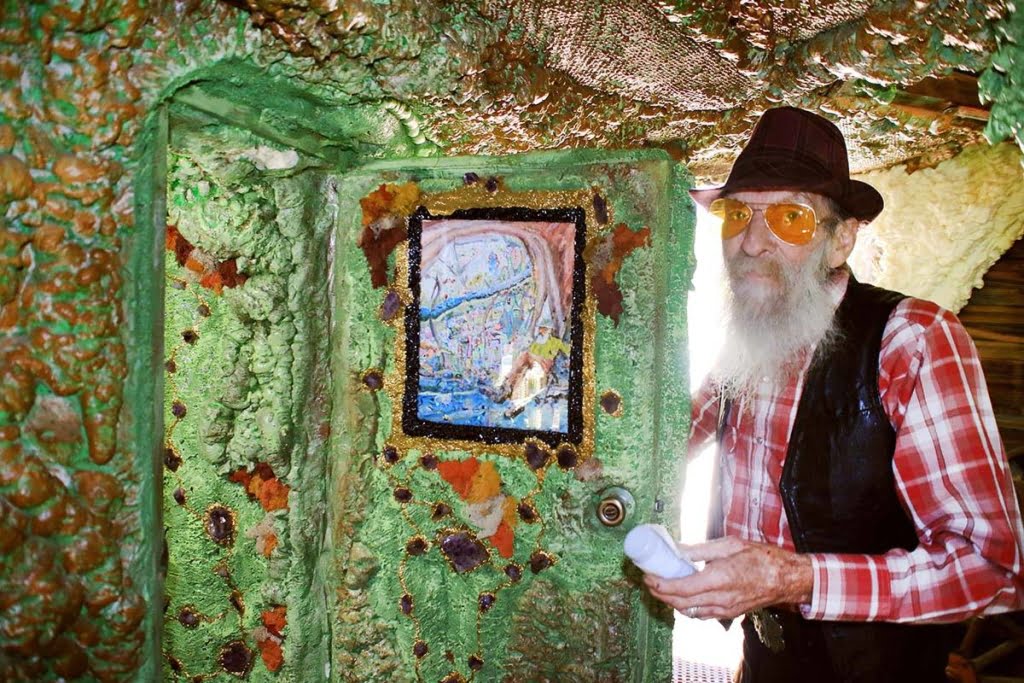 We were immediately transported to what felt like another dimension.  Sensory overload for aurally and visually.  Sounds of water moving and all the intricacies that must have taken FOREVER to make created such a sense of warmth and love it was overwhelming. I could have stayed in there for a long time if I wasn't concerned that others may drop into the cave and want to experience as well!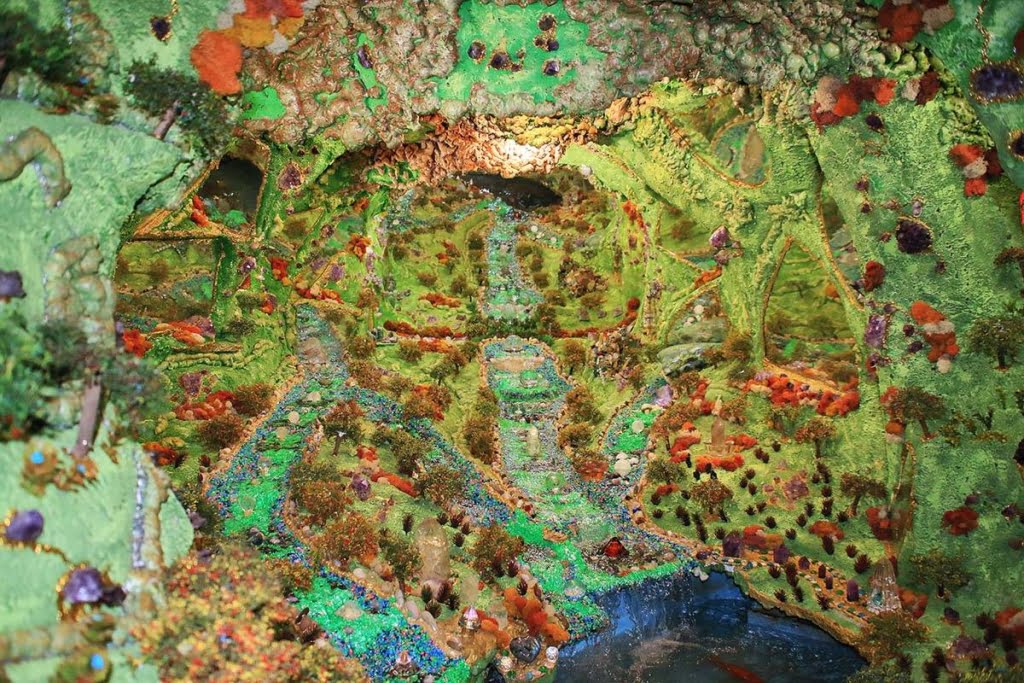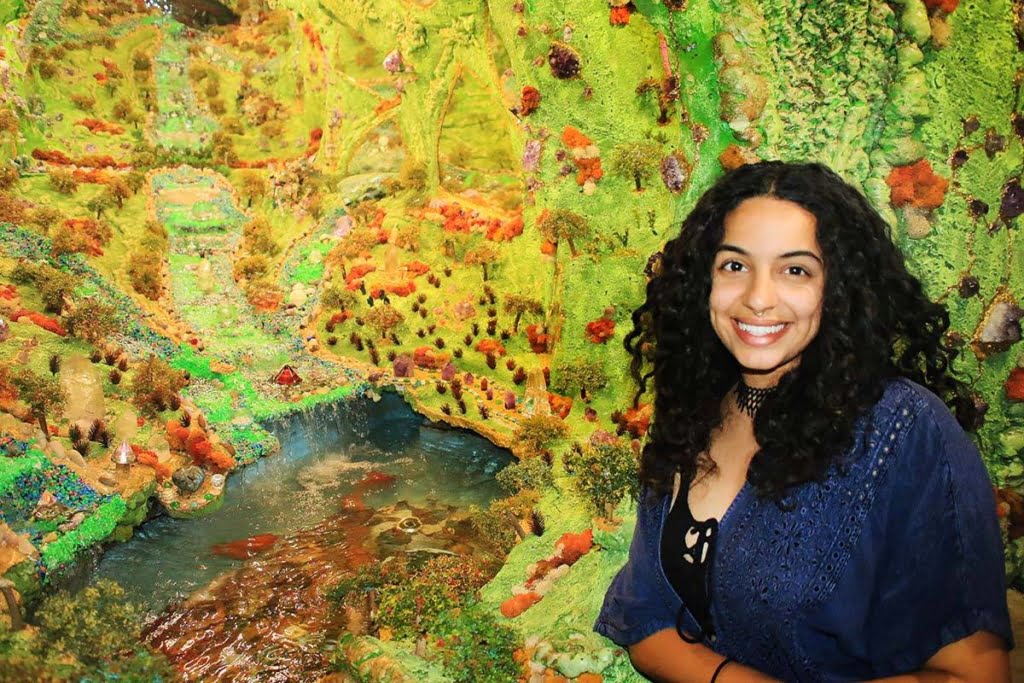 A painting of Bob is hung above the door: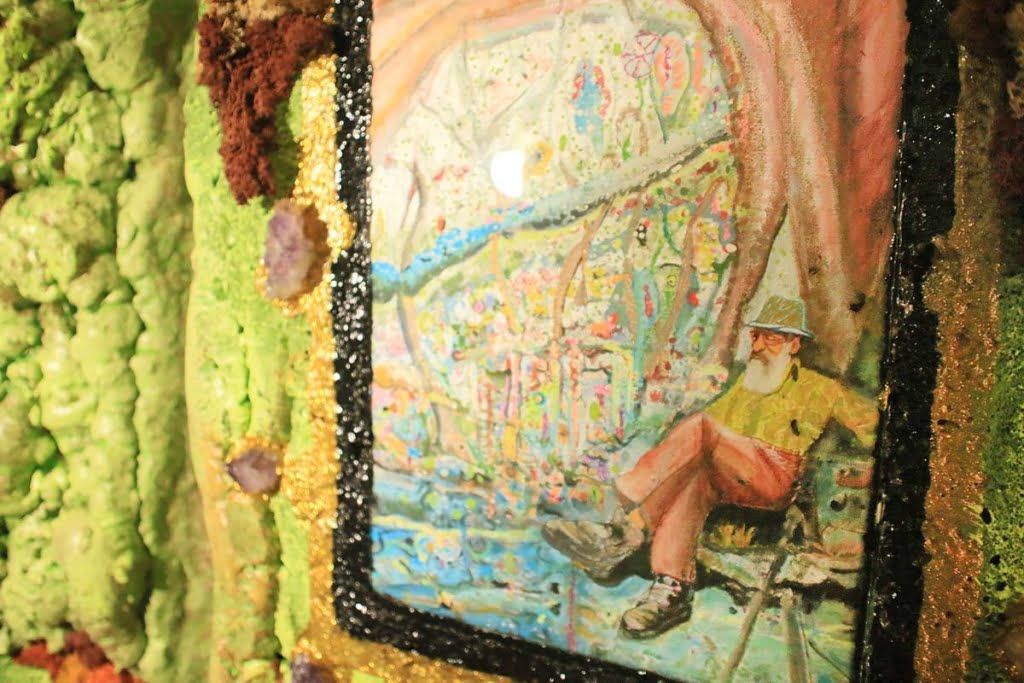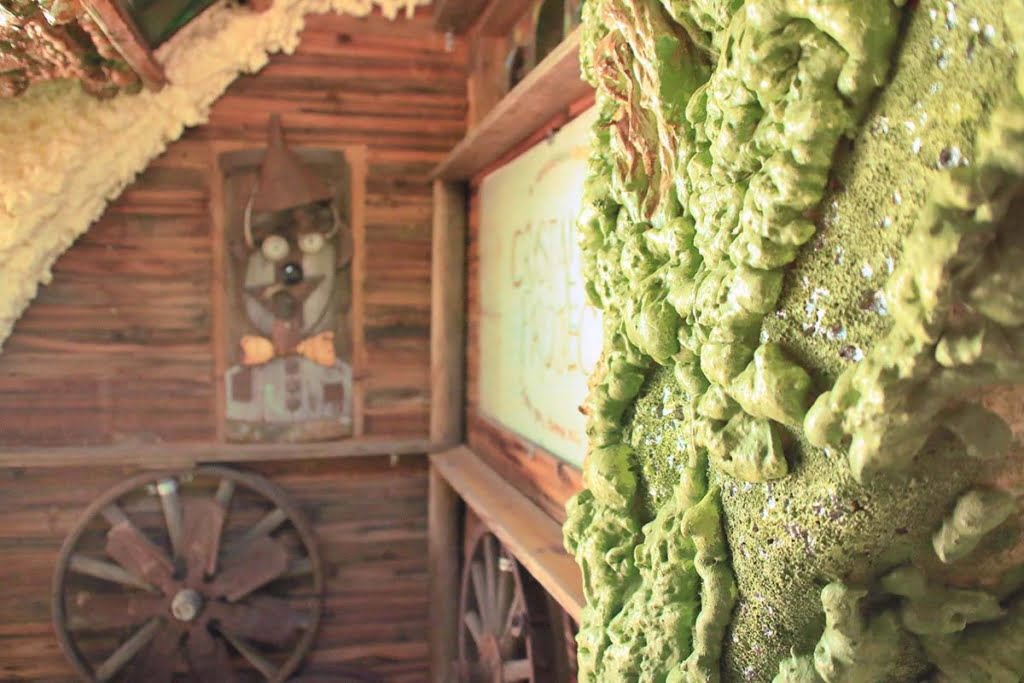 The Joy of Life Chapel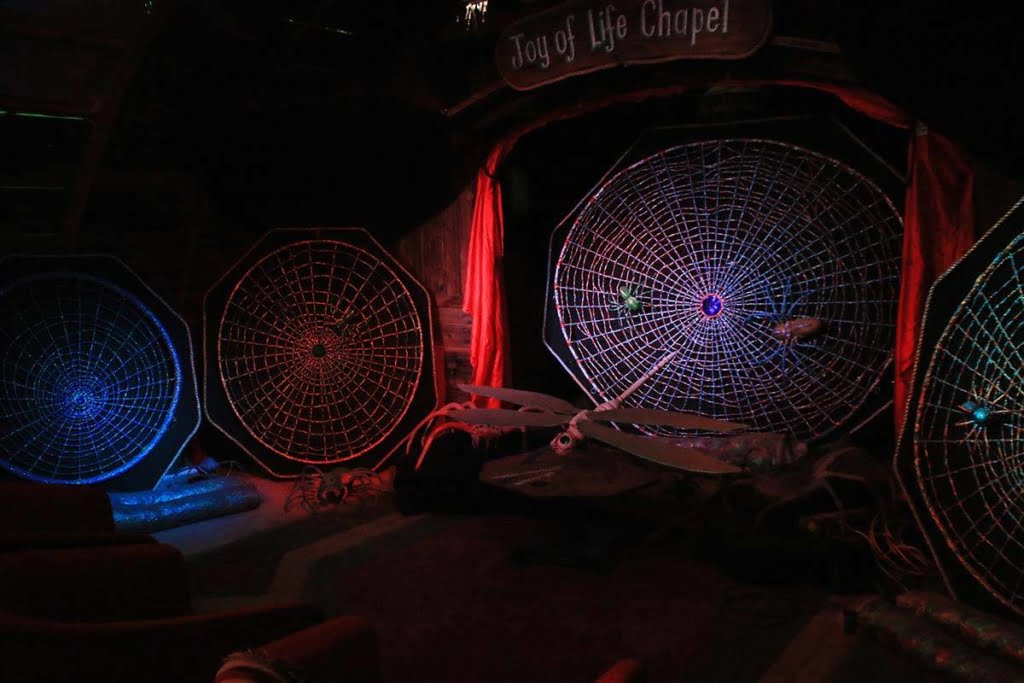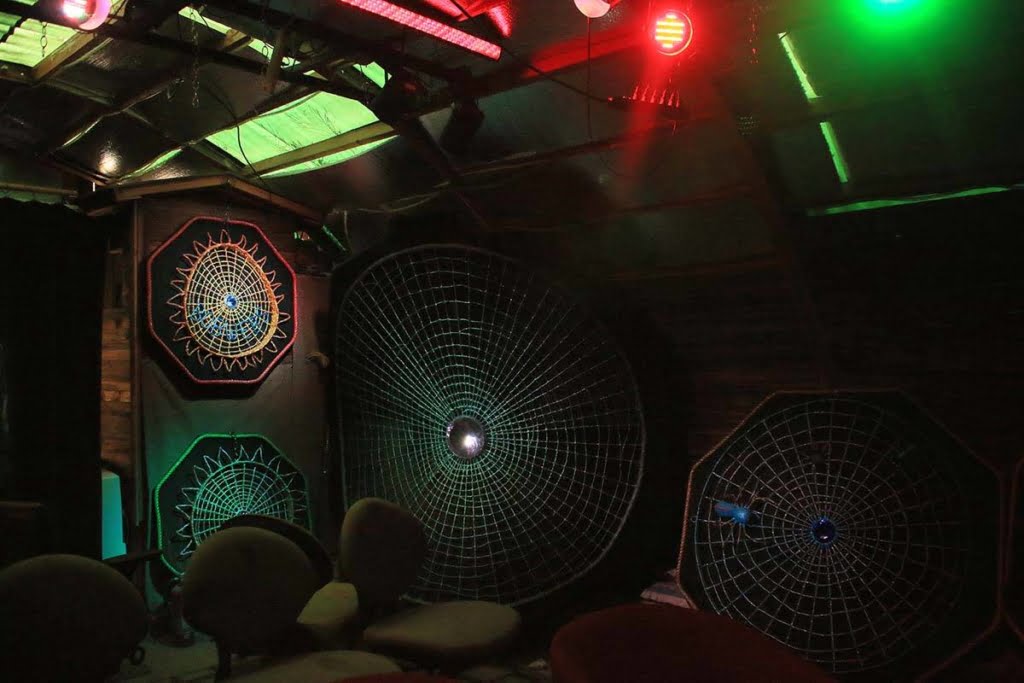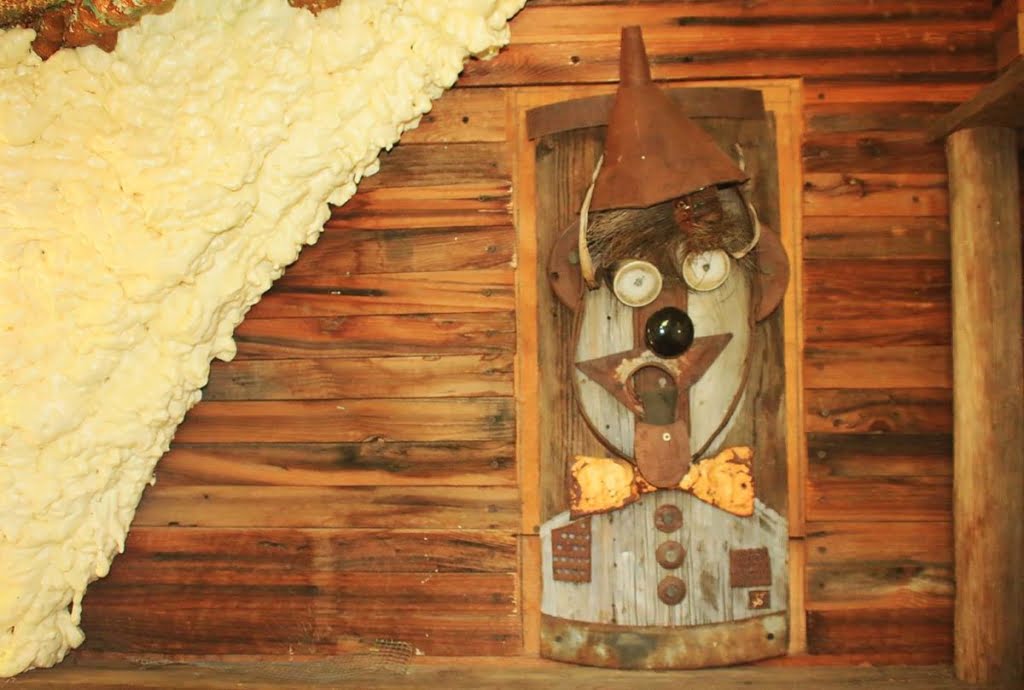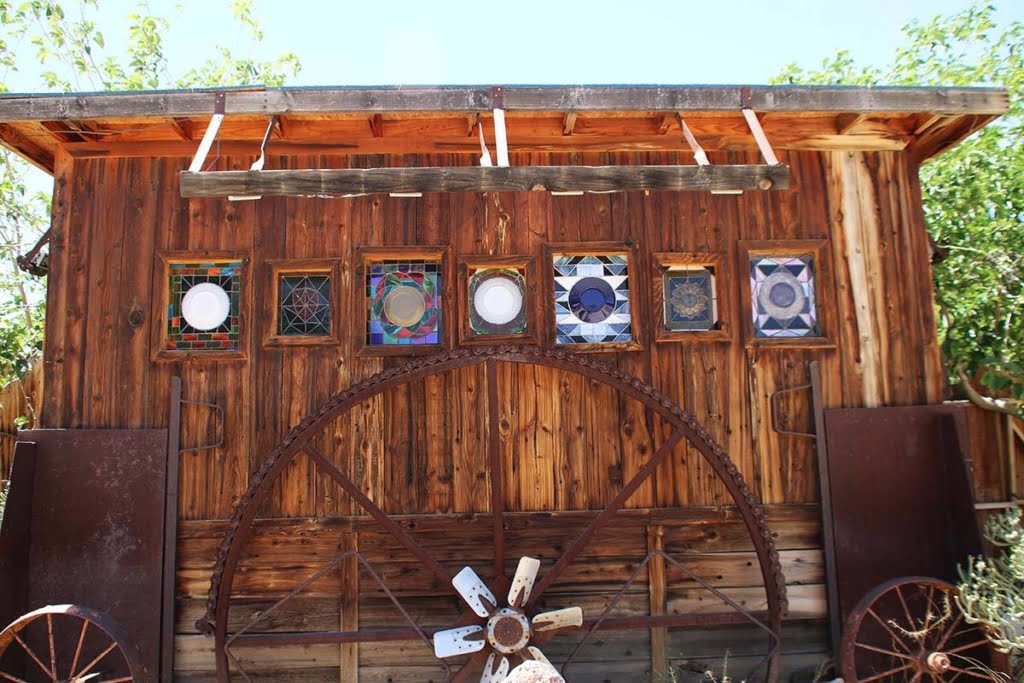 Check out our other site too!