Venice
Los Angeles, CA
33.983571, -118.467754
Walk: 12 acres   Level: Easy
Dog-Friendly: Yes    Kid-Friendly: Yes
The Venice Canals are man-made canals that were built in 1905 by developer Abbot Kinney as part of his Venice of America plan. Kinney sought to recreate the appearance and feel of Venice, Italy, in Southern California. The lit canals with gondoliers and arched bridges drew widespread publicity and helped sell lots in the development.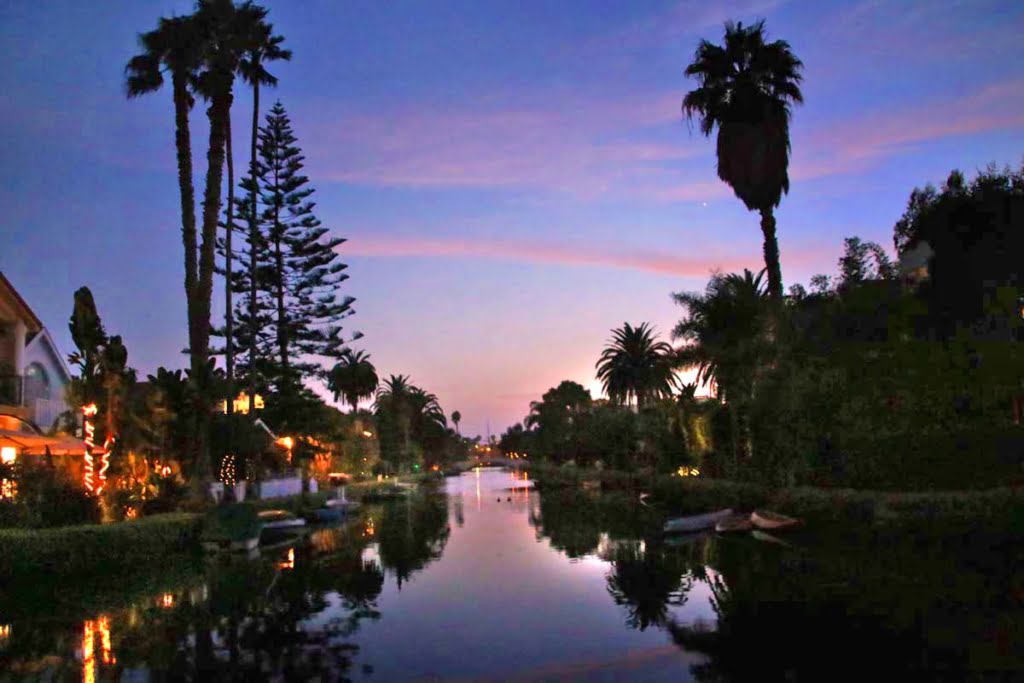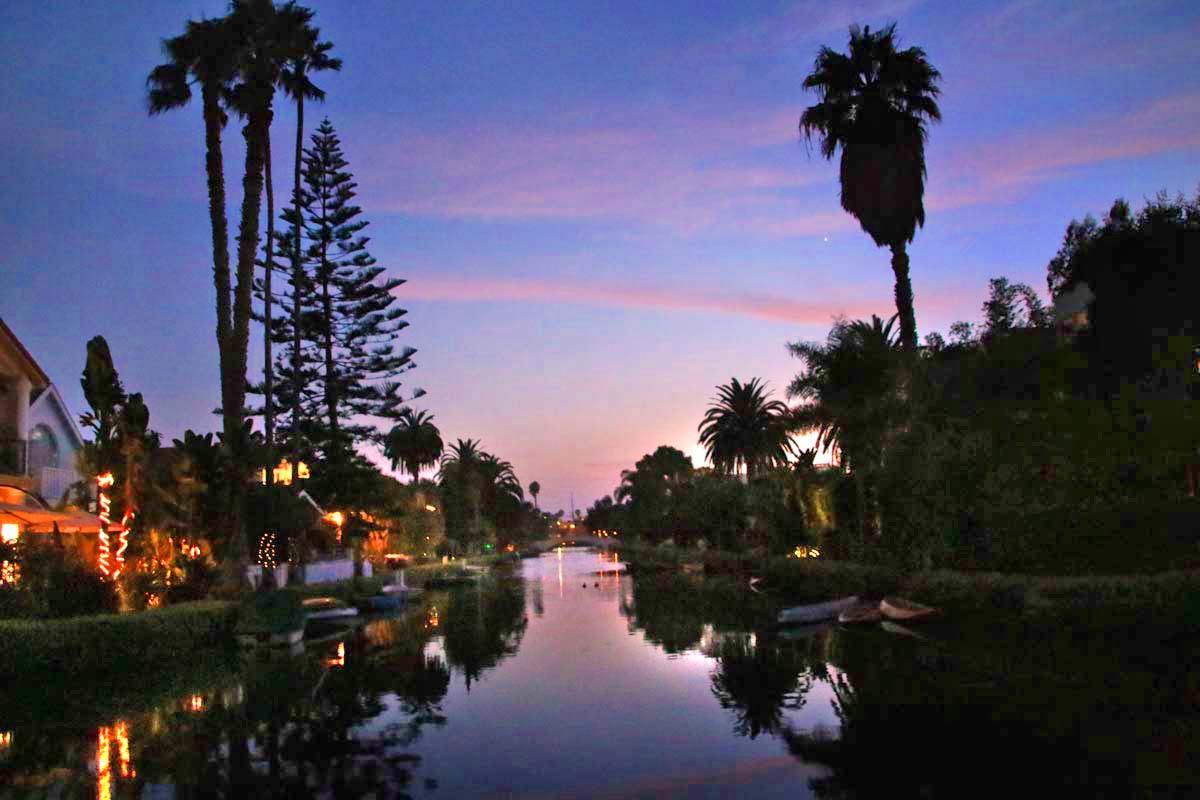 However, as the automobile gained in popularity, the canals were viewed by many as outdated, and the bulk of the canals were filled in 1929 to create roads. By 1940, the remaining canals had fallen into disrepair, and the sidewalks were condemned by the city.
The canal district remained in poor condition for more than 40 years, as numerous proposals to renovate the canals failed due to lack of funding, environmental concerns, and disputes as to who should bear the financial responsibility.
The canals were finally renovated in 1992, with the canals being drained and new sidewalks and walls being built. The canals re-opened in 1993 and have become a desirable and expensive residential section of the city.
The residential district surrounding the remaining canals was listed on the National Register of Historic Places in 1982. However, in recent years, there has been extensive renovation work on many of the old houses, and many large, modern houses have been built.
The water enters the canals through sea gates in the Marina Del Rey breakwater, and again in Washington blvd. They open at low tide to drain most of the water and at high tide they are closed, trapping the water for about three days, before being refreshed again.
The existing canals were not part of the original Venice Canals built by Abbott Kinney. They were saved by the mere fact that they did not have a large enough tax base and resident improvements on the lots. At the time the Canals were being filled to make vehicle streets, Los Angeles was in a recession, and couldn't assess the existing canal property owners to pay for the removal and filling in of the canals.
By the early 1920s the Venice Canals fell into despair. Sidewalks and banks collapsed. Water quality was poor. Trash and debris was thrown into the canals. Many property owners moved their fences to the canal banks, making passage by visitors along the canals dangerous or impossible. The city closed the sidewalks to the public in the 1920s.
Personal Experience: Can't afford to go to Venice, Italy?  Perhaps this can give you a tiny glimpse as to what you're missing out on.  We visited the canals during sunset.  It's an extremely dreamy stroll that can go on for many walks.  The homes are adorable and how lucky are these people to live right along the tranquil waters?!