Heart Rock & Seely Creek Falls
Route 138, San Bernardino National Forest
Crestline, CA 92325
Where to Park/Trailhead: 34.257, -117.305862   Heart Rock: 34.262241, -117.304706
Dog-Friendly: Yes    Kid-Friendly: Yes
Hike: 1.7 round trip  Level: Easy
Heart Rock Trail is an easy hike for all ages in San Bernardino County that leads to a small waterfall and a perfectly-shaped heart indention in one of the large boulders.  The heart shape was created from water hitting the rock over thousands of years.
This hike can get very crowded so I recommended getting an early start if you want to beat the scores of people.  Oddly enough, we went on New Years day and arrived around 11am and had the place to ourselves.  I was really surprised!  As we were hiking back to the car an hour later all the people began arriving.
Since we went in winter it was pretty darn cold (high 30's) and the trail was lush and green.  Dress accordingly for what time of year you go! There was a decent flow of water but I bet in later winter after a lot of good rain and snow it can flow pretty hard!

This is a short but lush hike.  The air was so fresh!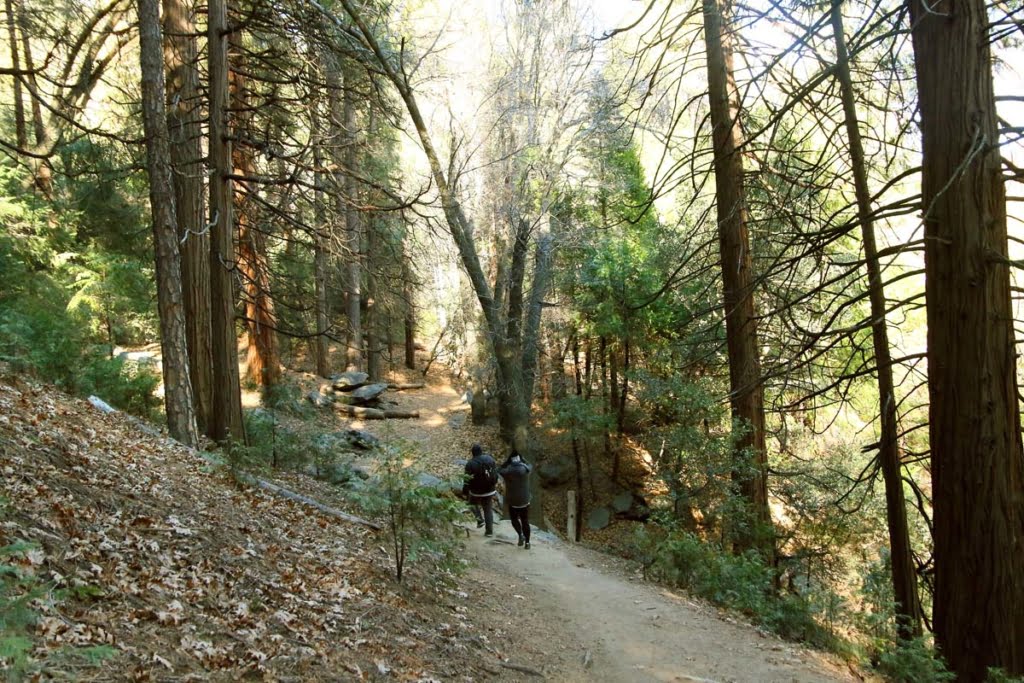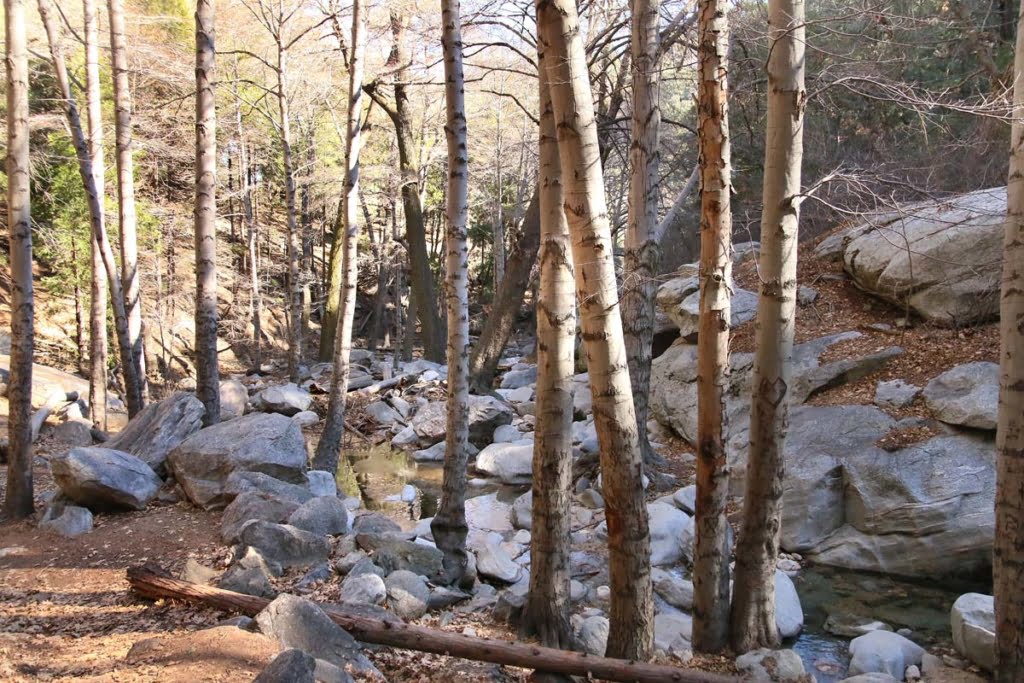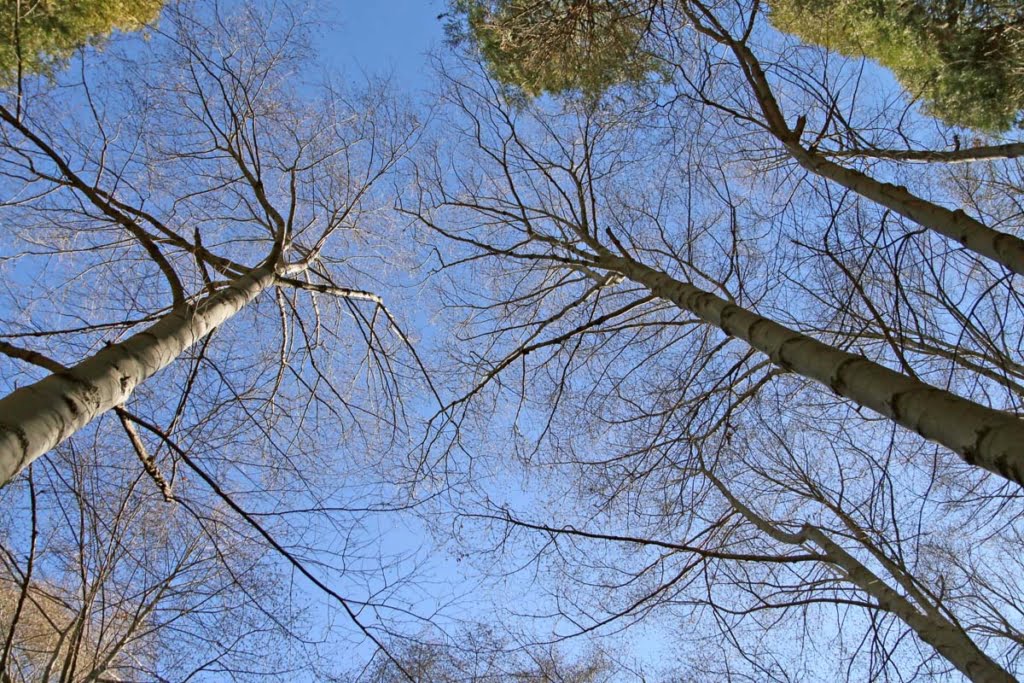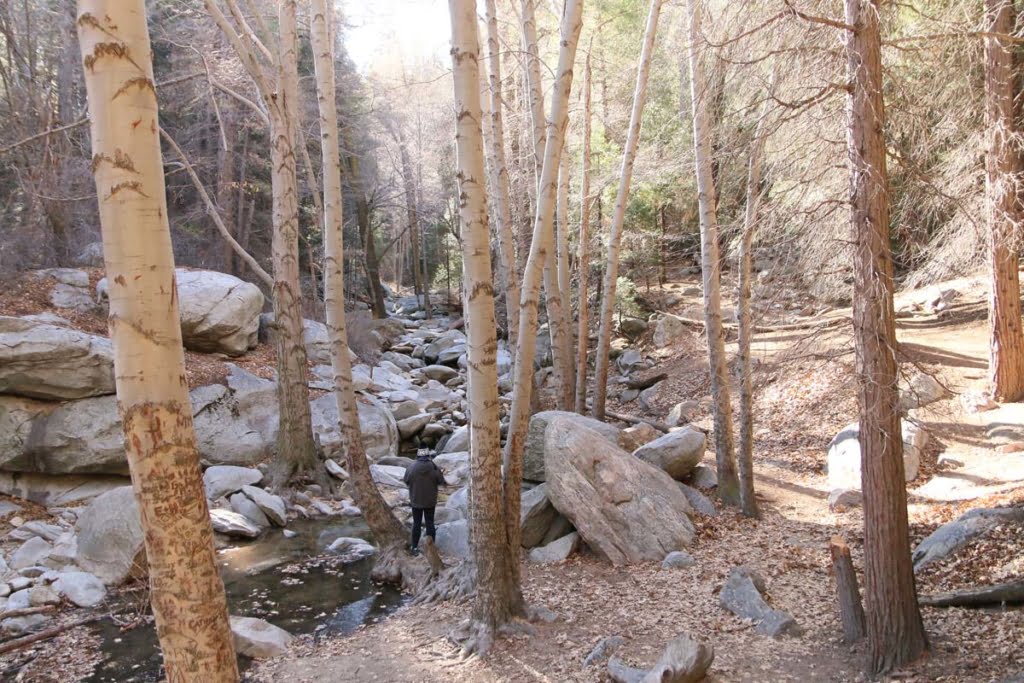 Ther it is! How precious is that?!  A perfectly-shaped heart: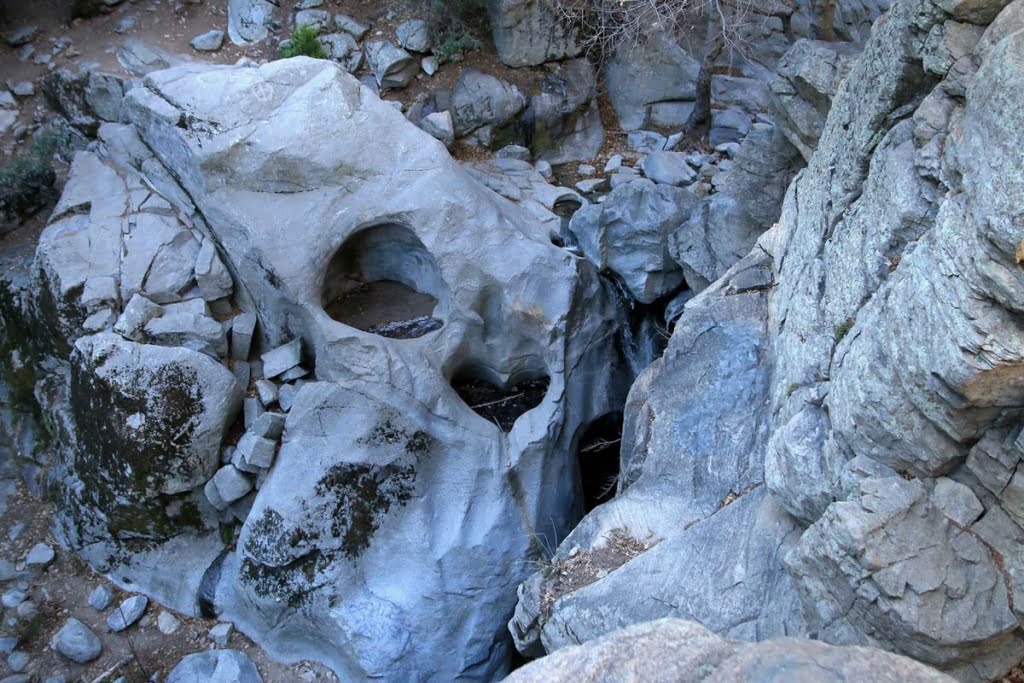 The small waterfall runs right next to it: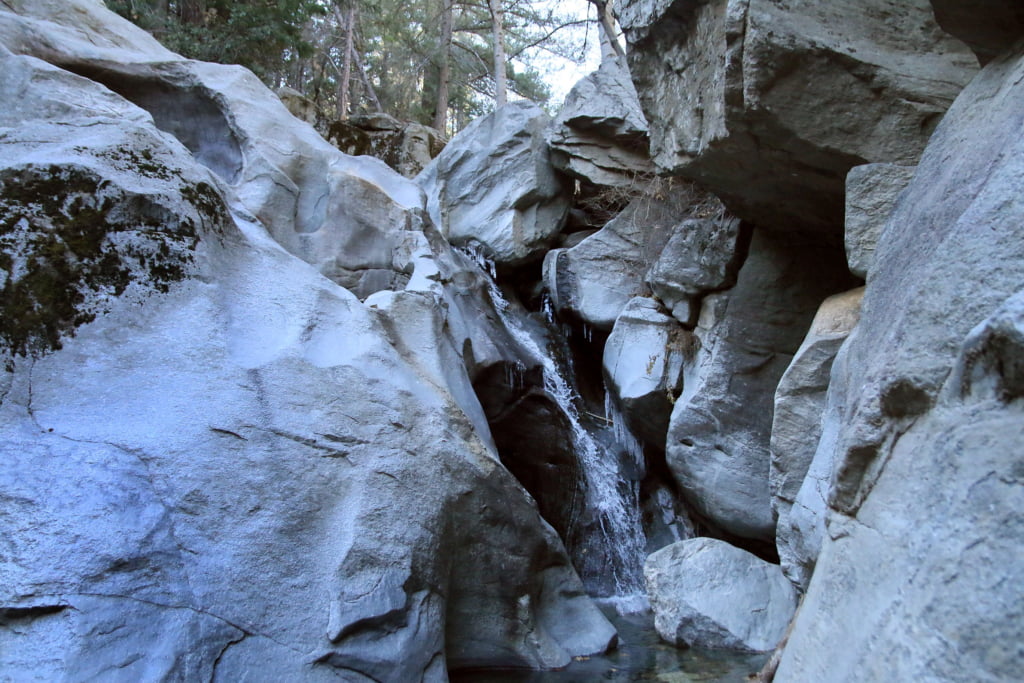 Head a little further down stream to a watering hole: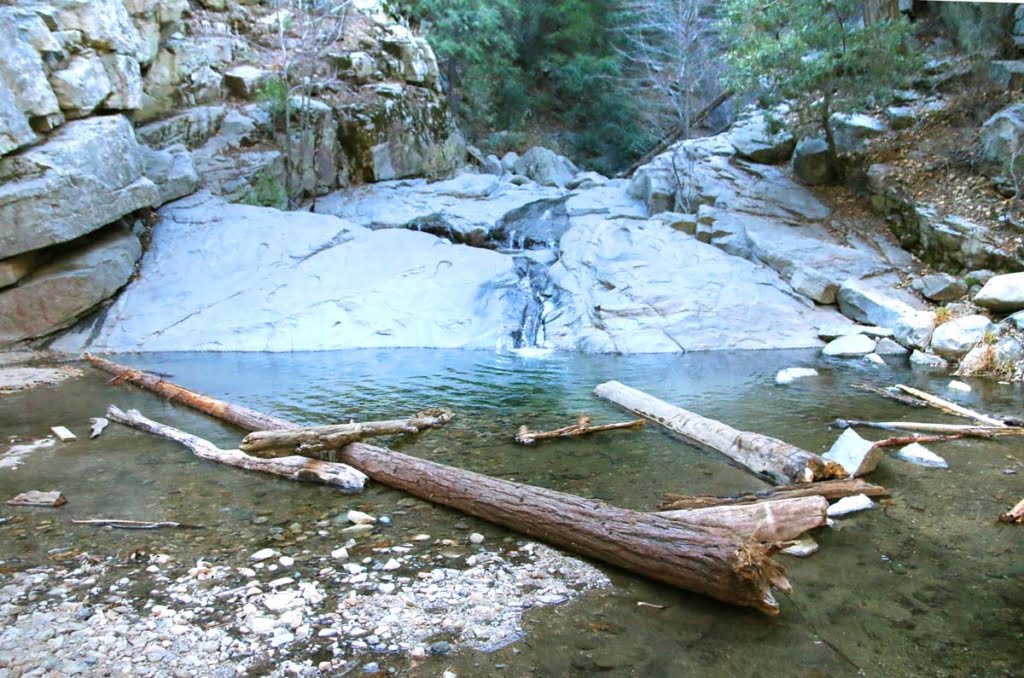 Check out our other site too!