Hello everyone! This is a friendly reminder that any of these fun places we may visit, we are a guest at. Please treat both businesses and trails with the utmost respect. We here at Hidden California follow the 'Leave no Trace' mantra, meaning whatever you bring with you comes back with you. If you see trash on a trail, please do your part to help remove it. Remember, we are not picking up trash from another person but instead cleaning up for Mother Nature. Happy adventures!
24932 Veterans Way
Mission Viejo, CA 92692
33.6005927485712, -117.6519246695557
949-470-3061  Open 24 hours
Dog-Friendly: Yes    Kid-Friendly: Yes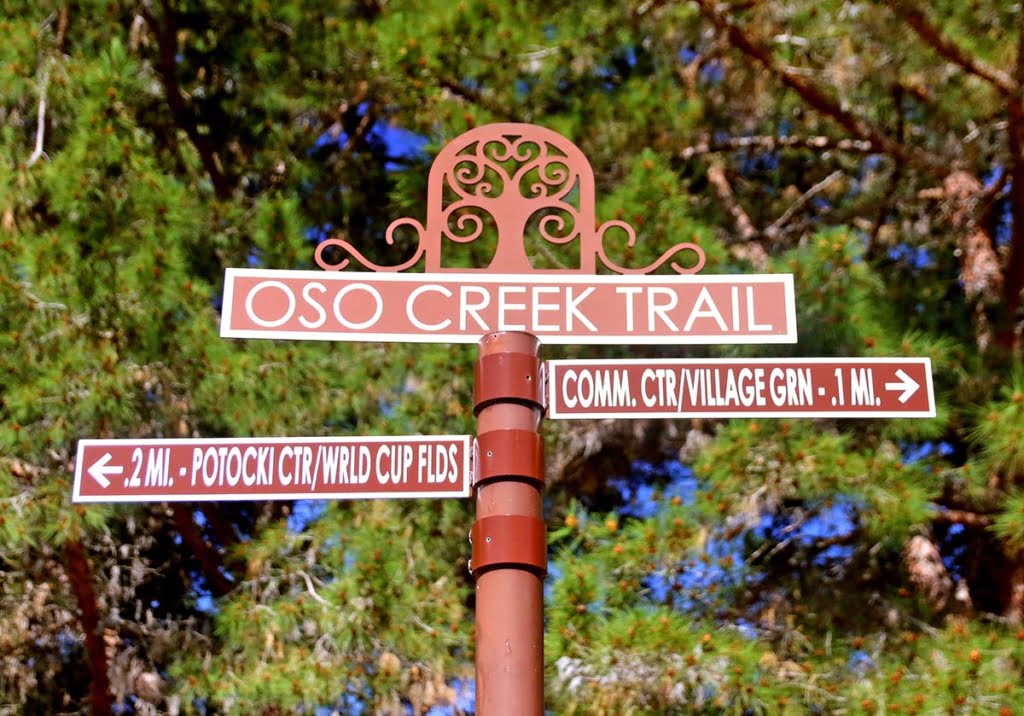 About Oso  Creek Park:
The Oso Creek TPark in Mission Viejo contains one of the main routes for water to travel through the San Juan Creek Watershed. Since the late 1970's, Oso Creek has been captured and sent to a treatment facility to irrigate over 70% of Mission Viejo's city-owned landscape.
According to Oso Creek Trail's brochure, the creek was usually dry throughout the year until development of the city caused water to flow all year long.

During development of Oso Creek Park, rare fossils were discovered such as baleen, toothed whales, long-snouted dolphins, primitive sea lions, sharks, rays and a variety of bony fish along the creek bed.
The trail was created using both riparian and drought-tolerant plants which require minimal irrigation. There are over 60 varieties of plants to observe during your walk.
There are many features to explore while here which include a peace obelisk to honor victims from 9/11, mosaic history walls in the Character Garden, painted butterflies, the Celebration Garden, Wave Wall and more!