Hello everyone! This is a friendly reminder that any of these fun places we may visit, we are a guest at. Please treat both businesses and trails with the utmost respect. We here at Hidden California follow the 'Leave no Trace' mantra, meaning whatever you bring with you comes back with you. If you see trash on a trail, please do your part to help remove it. Remember, we are not picking up trash from another person but instead cleaning up for Mother Nature. Happy adventures!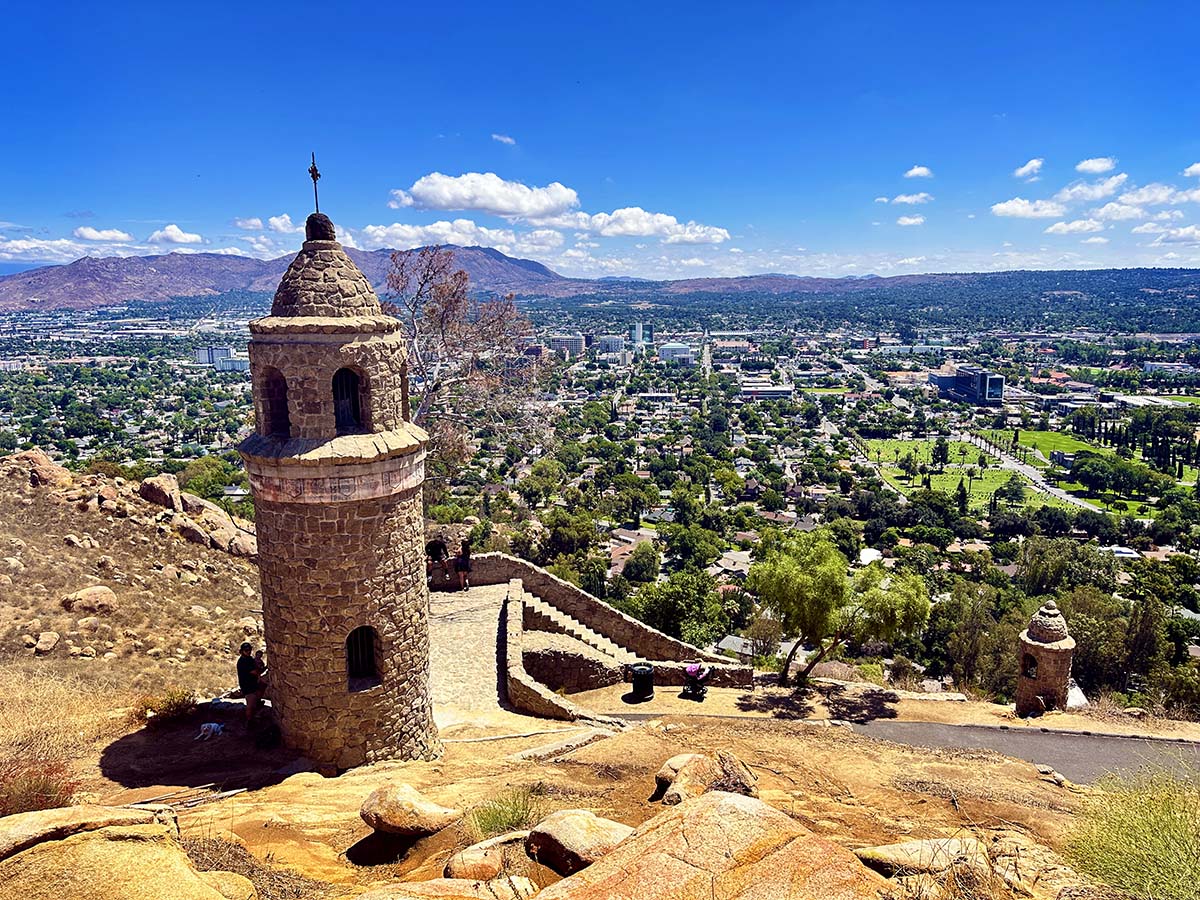 4706 Mount Rubidoux Dr
Riverside, CA 92501
33.984939, -117.391672
Dog-Friendly: Yes    Kid-Friendly: Yes
Hike: 2.7 mile loop   Level: Moderately easy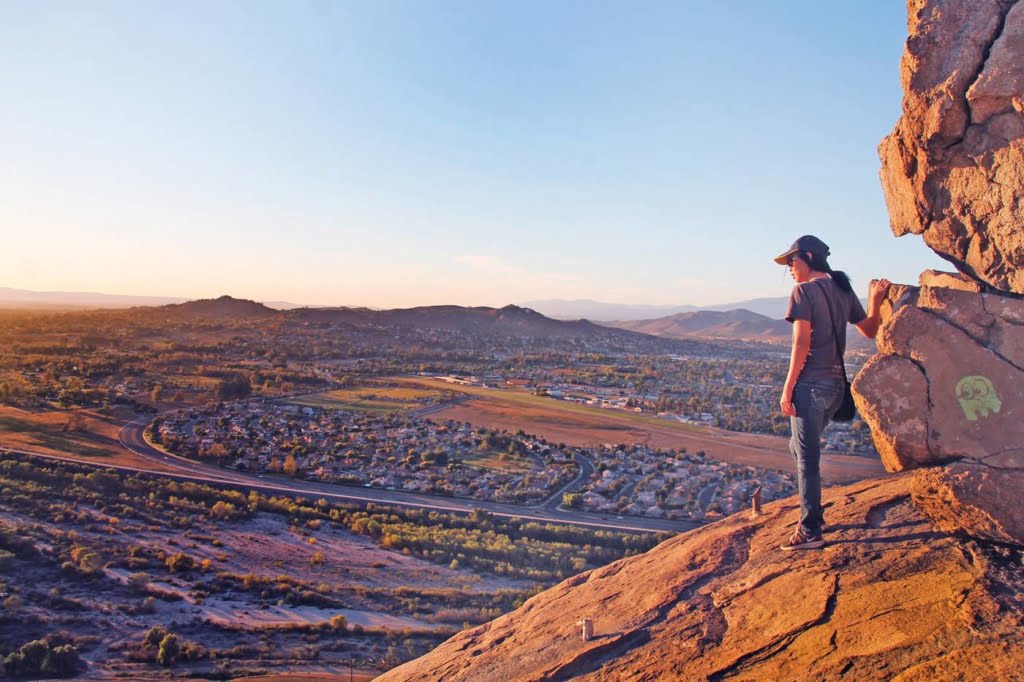 About Mt. Rubidoux
Mt. Rubidoux is a fun hiking trail in Riverside County that leads you to the top of a mountain with a cross and peace tower. It is brimming with old money type history and plenty of rumors, including underground tunnels!
Mt. Rubidoux was named after a wealthy man named Louis Rubidoux who later sold the land to Frank Miller, owner of the Mission Inn. Mt. Rubidoux was originally named Pachappa by the Luiseños.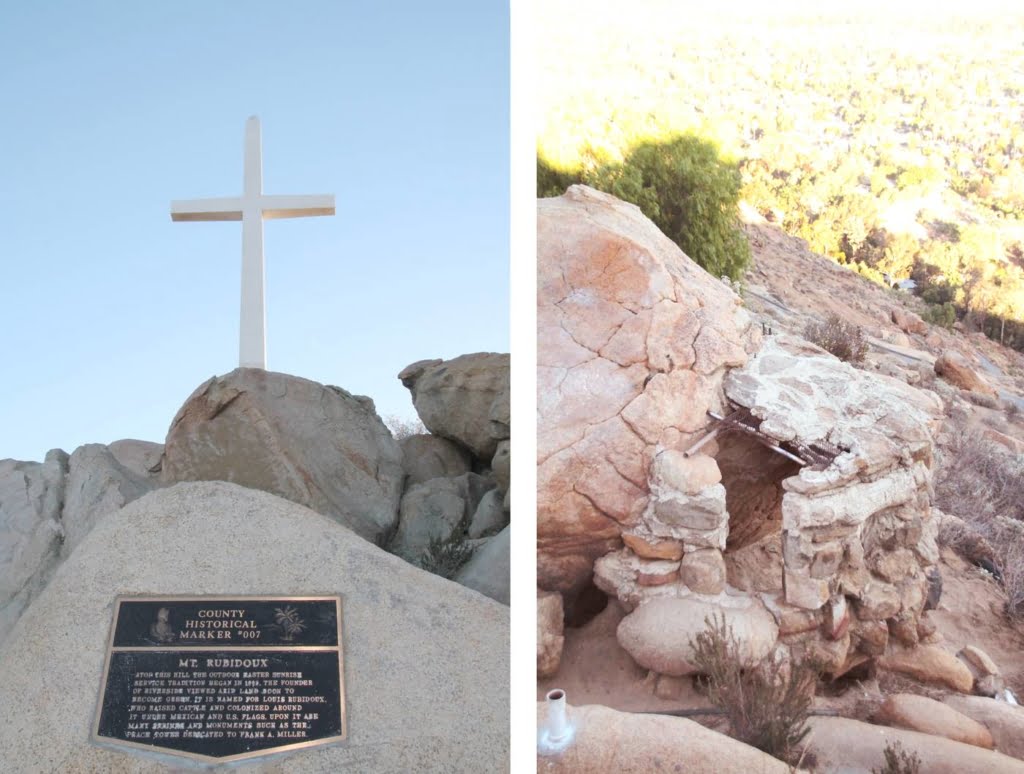 After World War I erupted in Europe. though it was a world away from Riverside, it still affected Frank Miller deeply.
This prompted Miller to involve himself in War efforts by becoming a member of the National War Work Council Committee, which was a group dedicated to look after the needs of those in the military.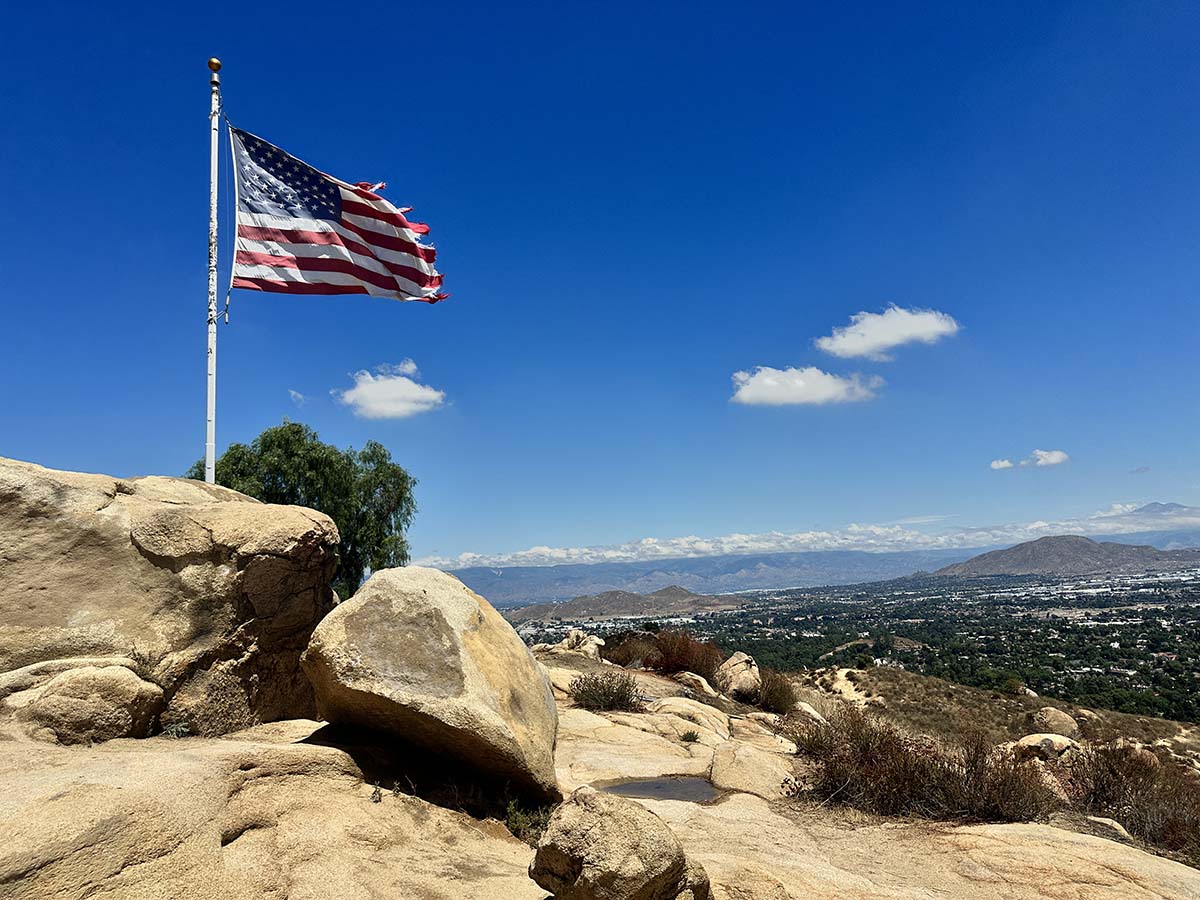 After a few years, Miller and his family traveled to Asia, and in their absence, the residents of Riverside constructed the Peace Tower and Friendship Bridge (the design of the bridge was inspired by a popular bridge in Alcantara, Spain) to honor Miller's contributions to the residents and the soldiers.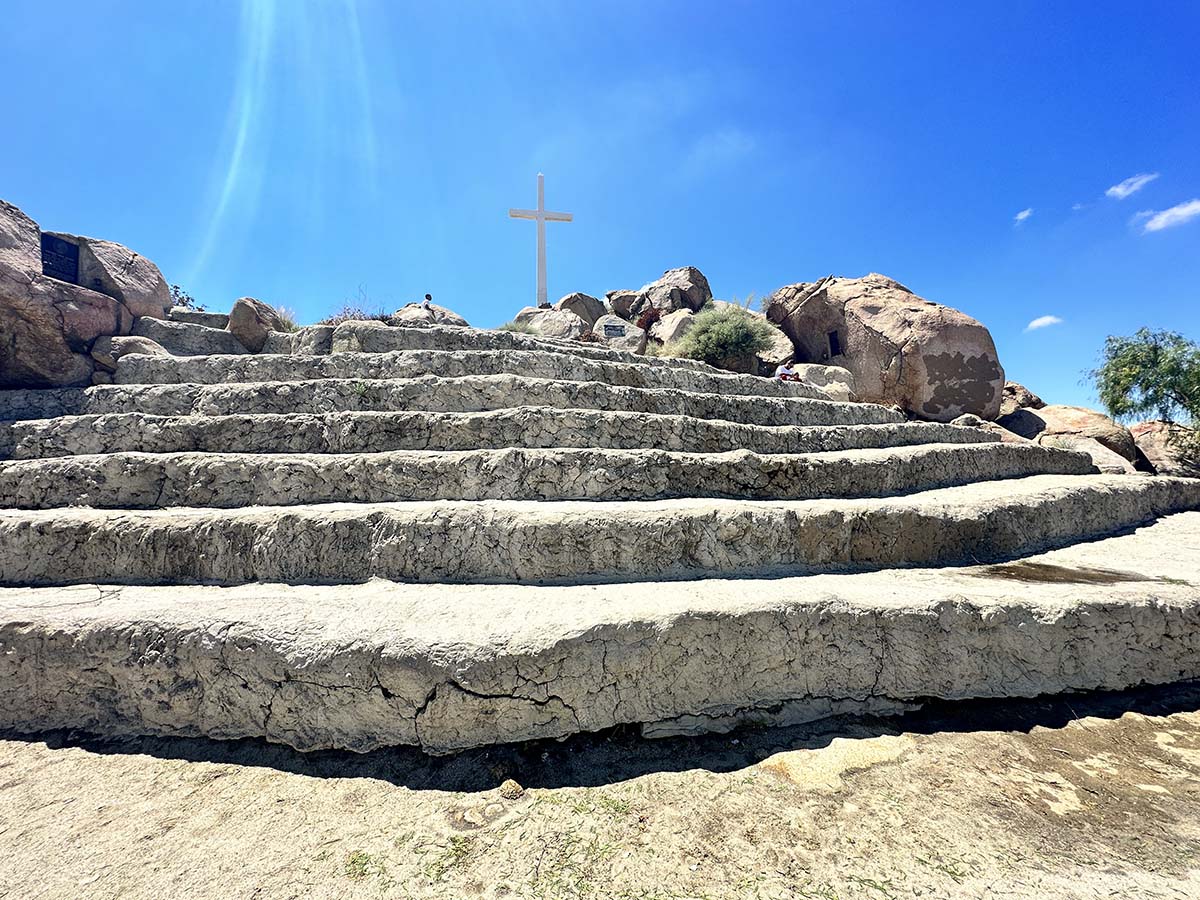 The monuments were dedicated on Christmas Day 1925, after Miller and his family returned to Riverside. This ceremony included a plaque that bore the words:
"Peace with Justice for all men, Anno Domini 1925. This Bridge was built by neighbors and friends of Frank Augustus Miller in recognition of his constant labor in the promotion of civic beauty, community righteousness and world peace."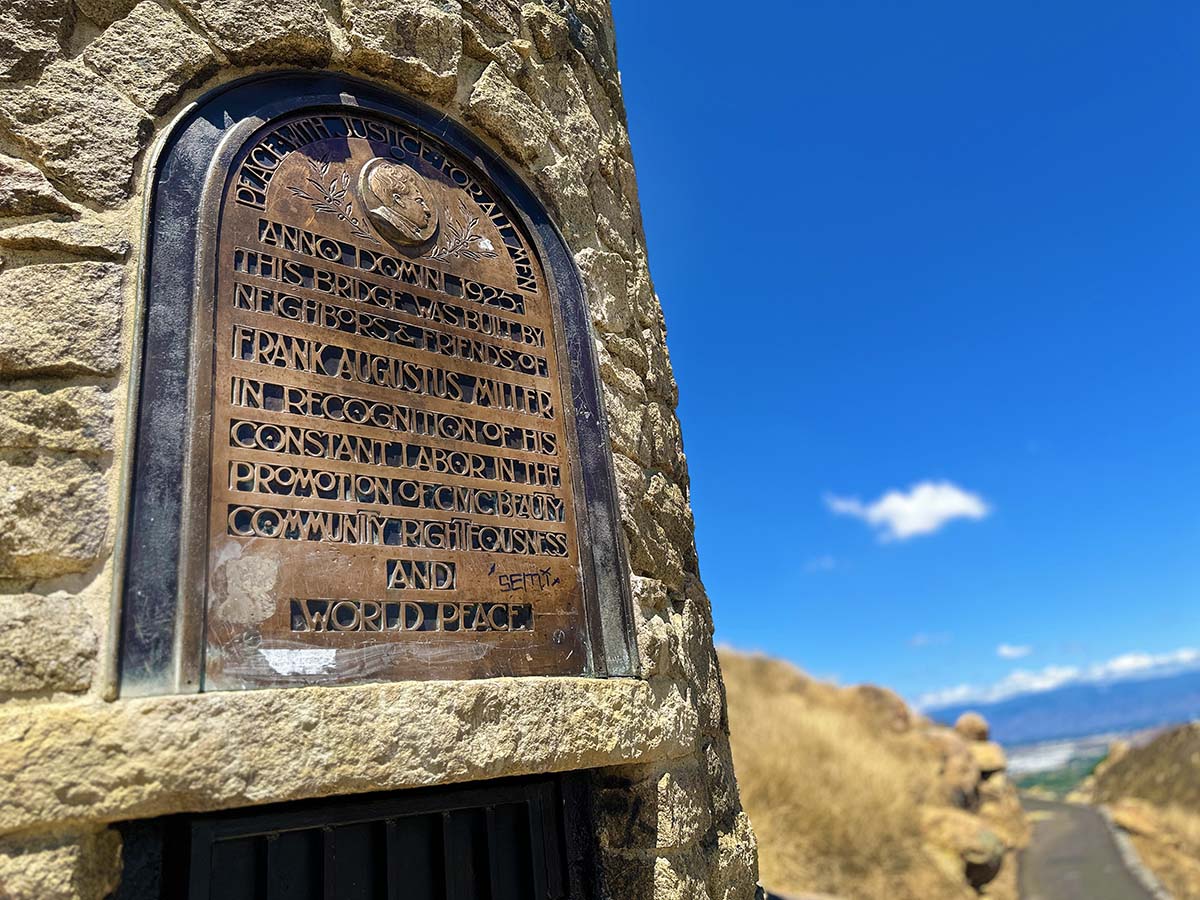 The Serra Cross was place on April 26th, 1907 to honor Father Junipero Serra who is responsible for eradicating the former lives of the Indigenous Peoples and forcing them into reservations and Catholicism.
His memorial has also been the site for Easter Sunrise Services since 1909. This is the oldest continuous Easter sunrise service in the country.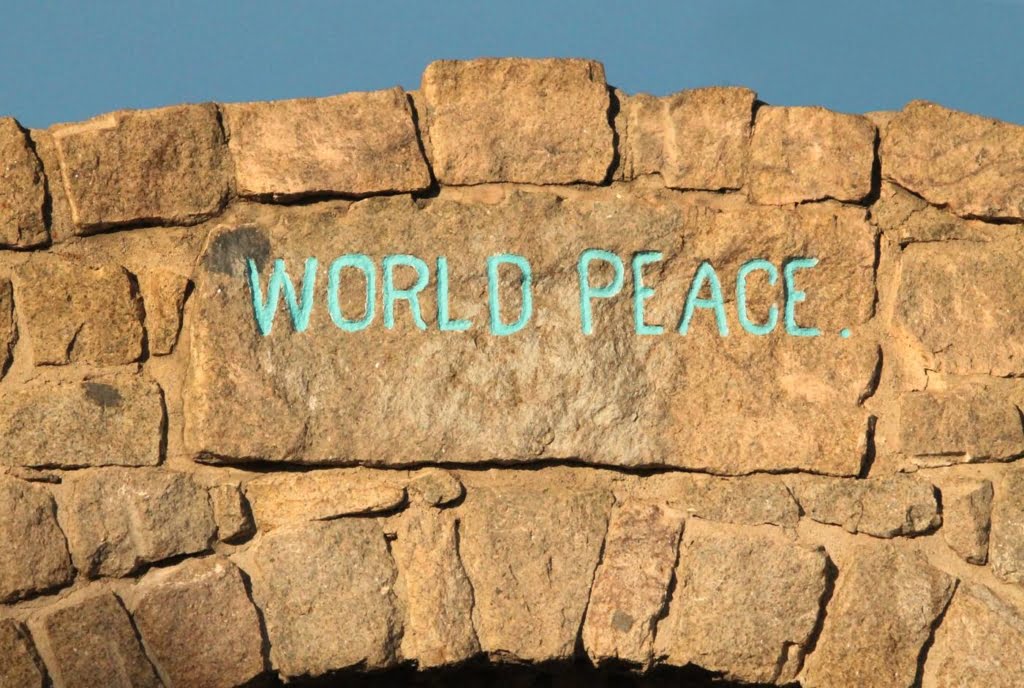 The second oldest is Mt. Helix located in San Diego. By 1912, the crowd had reached 3,000, and peak attendance in the 1920's had reached over 30,000.
It is still in use today, but the cross itself has come under fire since 2012, when a group demanded the cross was a violation of the constitution and has moved toward removing it.
A group known as "Save the Cross" is currently rallying to keep the historic landmark intact.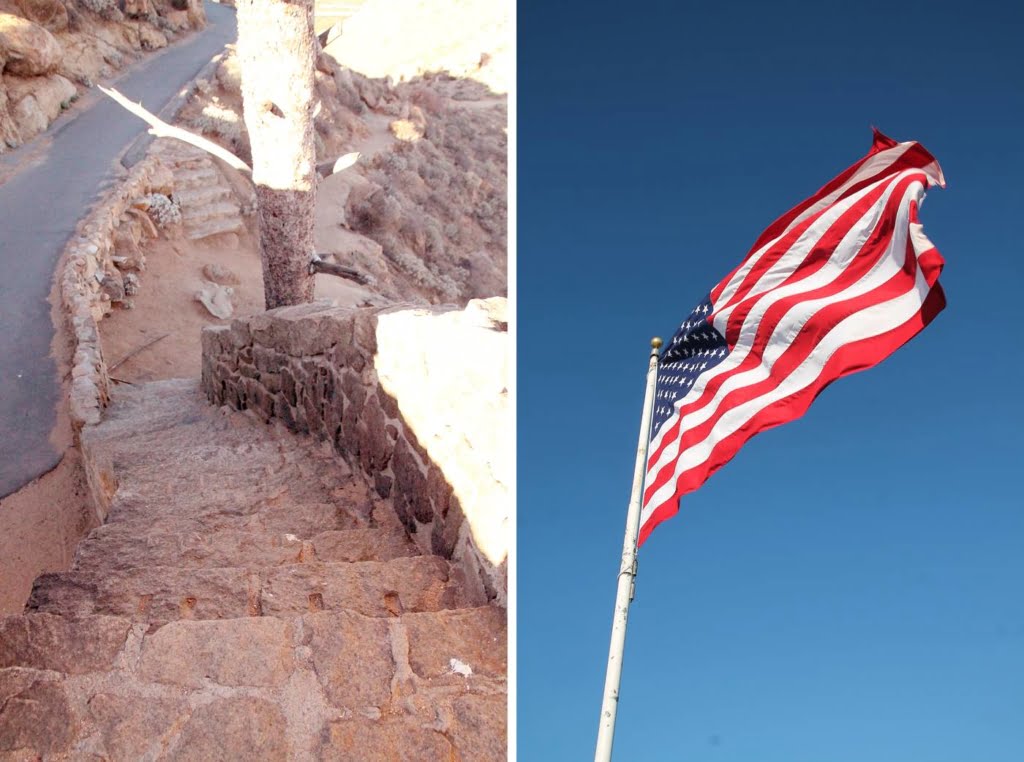 Haunted?
Apparently Mt. Rubidoux is not above paranormal rumors. There are stories of demonic cackles echoing in the hills as pebbles, rocks and even boulders are thrown onto hikers.
There is also the tale of the "unseen beings" that stack piles of rocks in groups of three perfect pyramid shapes immediately behind hikers.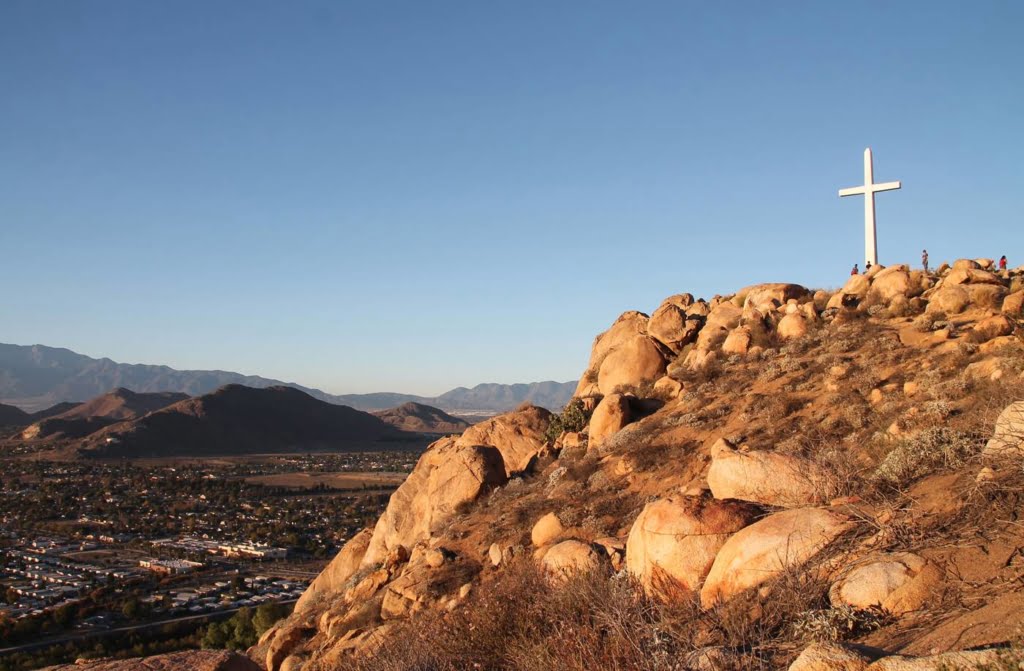 Then there's the rumor of a secret tunnel dating back to the Prohibition days that connects to the Mission Inn.
It is said to have once been used to smuggle and stash alcohol back in the day.
There is also an alleged Paleolithic painting of a horse that apparently appeared out of nowhere, with no record of its existence, despite the fact that it appears to be 10,000-50,000 years old. I would love to find this!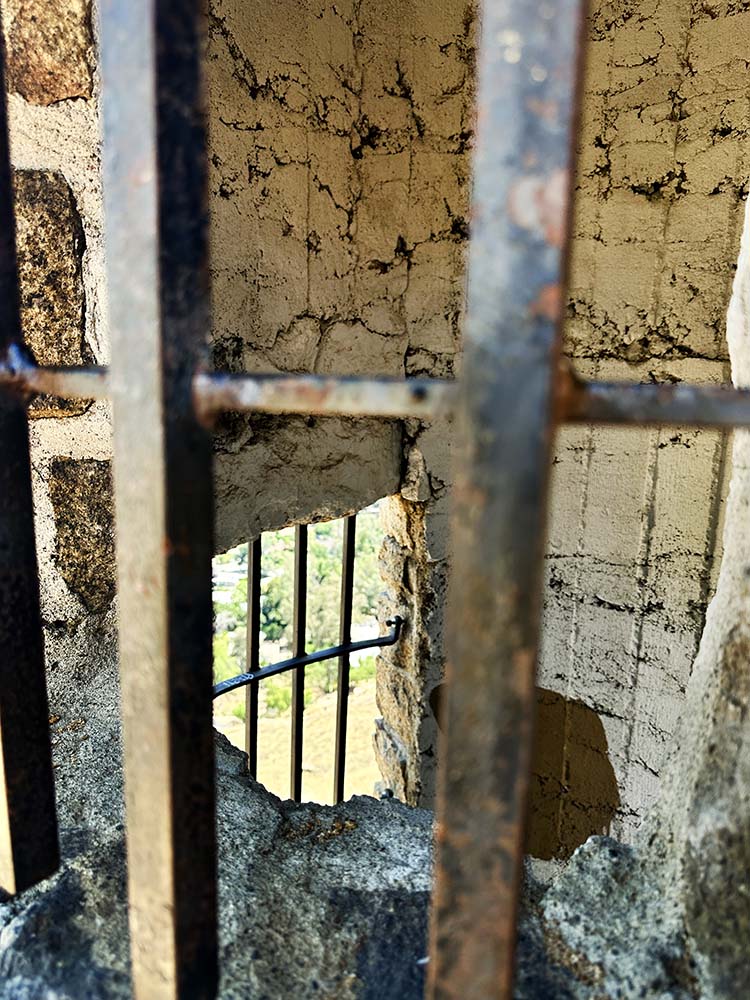 Others tell of ghostly robed figures that walk along the edge of the mountain and are visible from nearby. Despite the park closing at sunset, it seems like all the fun stuff is going on after dark!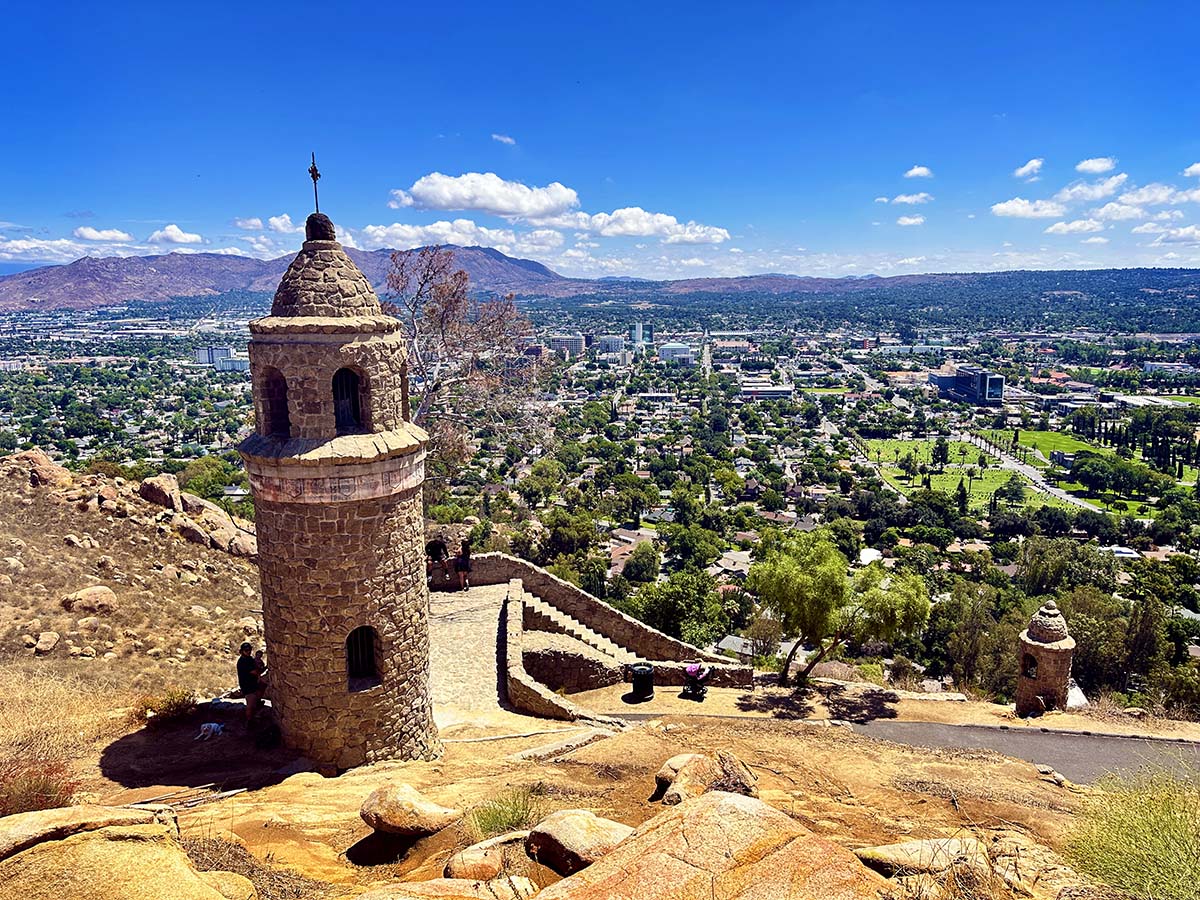 Personal Experience
First off, do yourself a favor and stop by Tios Tacos either before or after your hike. It is nearby and a definite must-see/eat restaurant. I have never seen anything like it before!
This is a moderately strenuous hike I would say, but just pace yourself and you'll be fine. There is a park nearby where we had to park. I did not see an official parking lot for this spot. We hiked in the evening so got to see the sunset.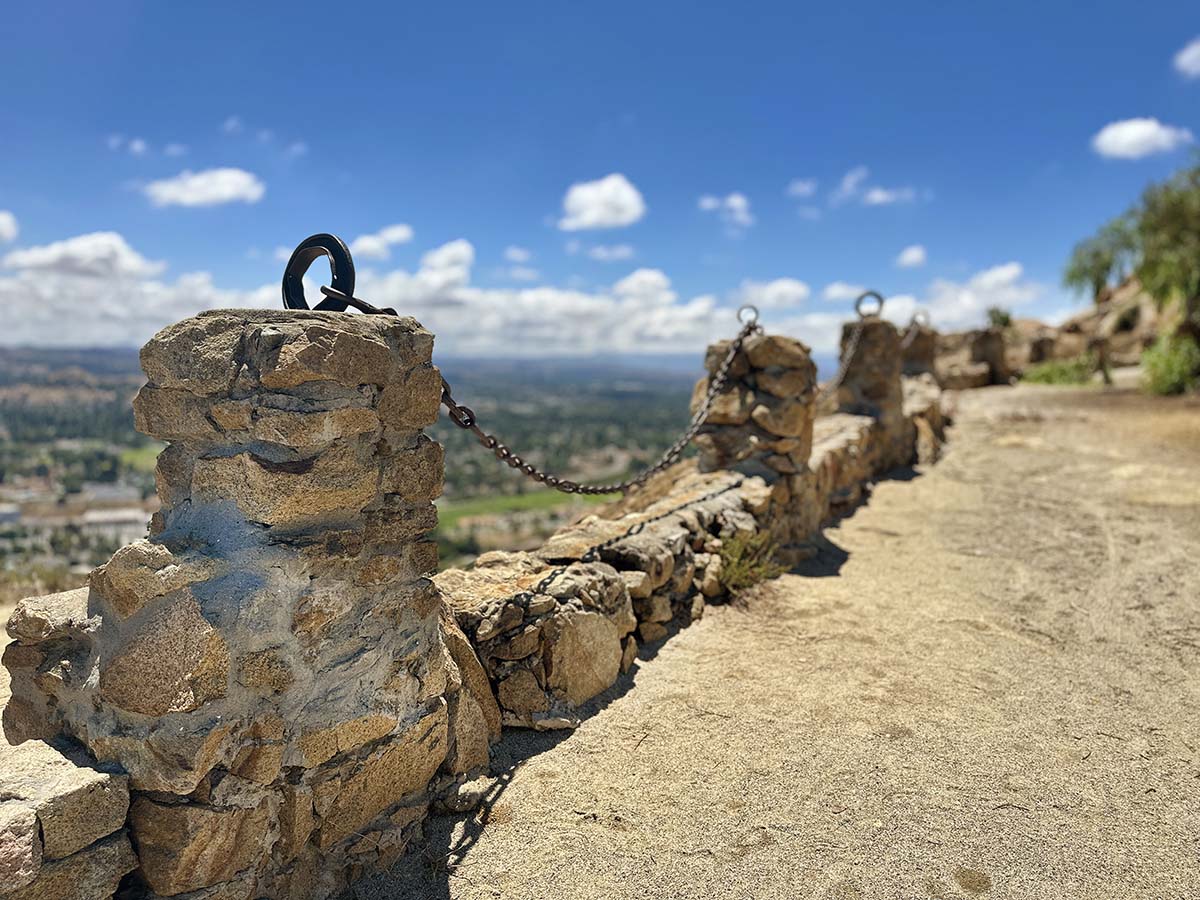 Everything was perfect and oh so beautiful! My dog was in heaven here, running around and socializing with everyone she came across.
After being tipped off that there were some caves in the immediate vicinity I took it upon myself to find them. After a decent amount of rock scrambling I did find several caves including a wind cave! I posted some photos of them below.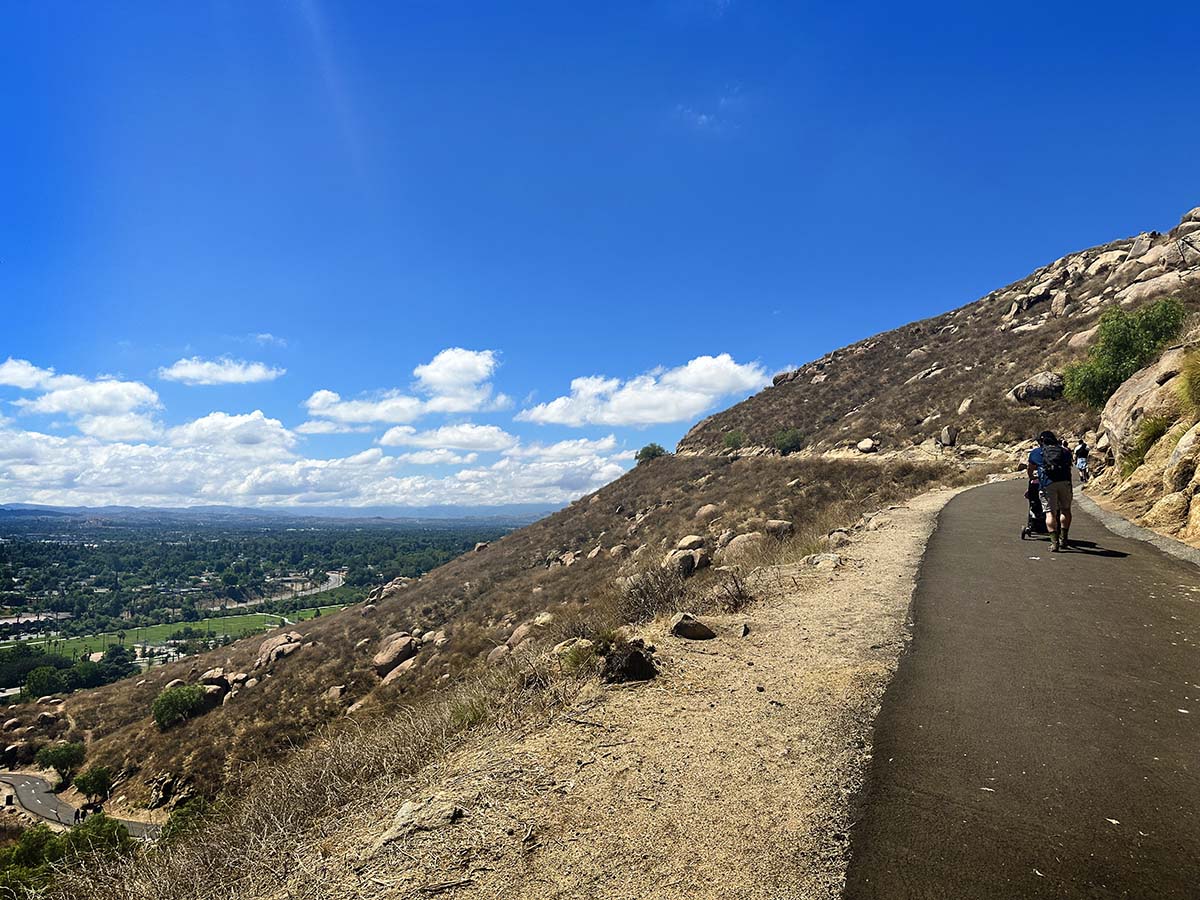 I scrambled around the rocks a little and found so many pretty spots, huge rocks and a beautiful rock shelter!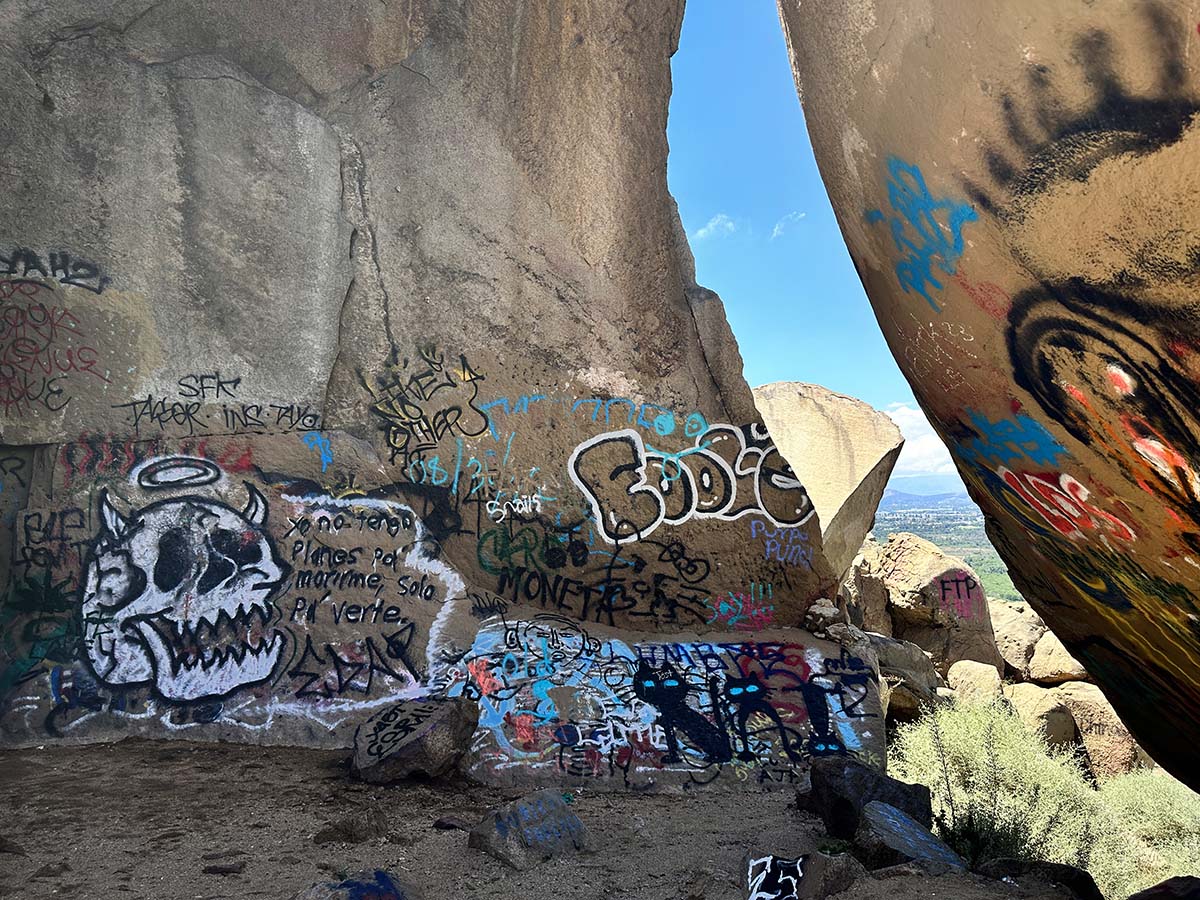 It is impossible to show the size of this cave without a person for size-reference.  That is an opening at the top, which was probably around 15-20 feet above.  It was really cool in here!  To me, this is the real secret spot of Mt. Rubidoux.  The approximate location is here: 33.984004, -117.393236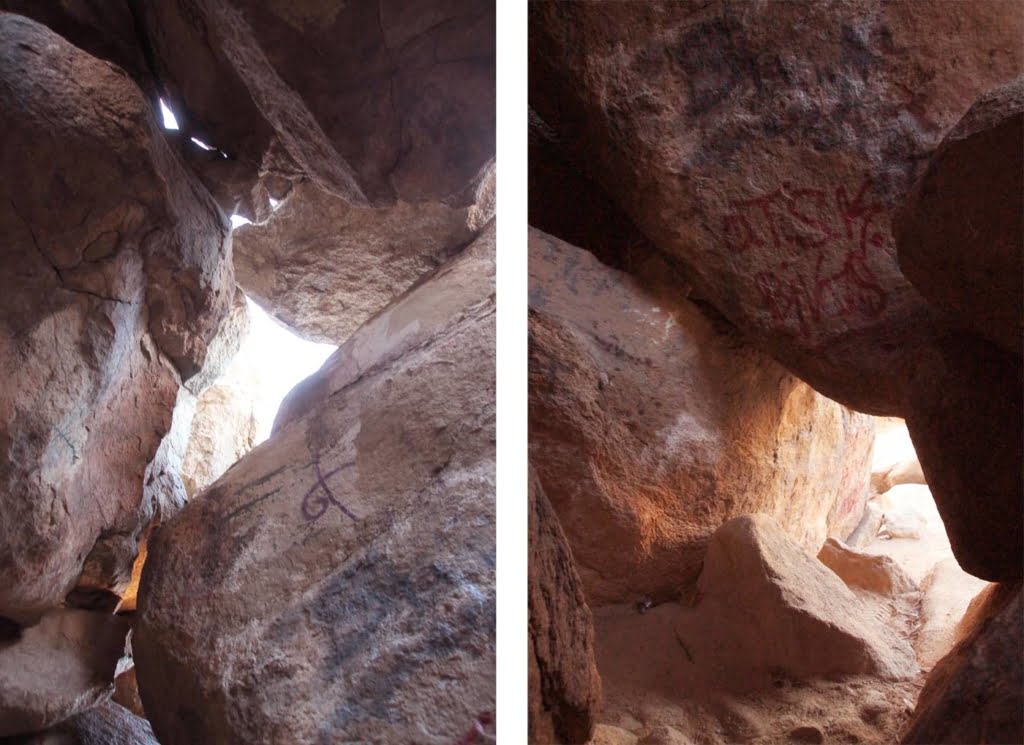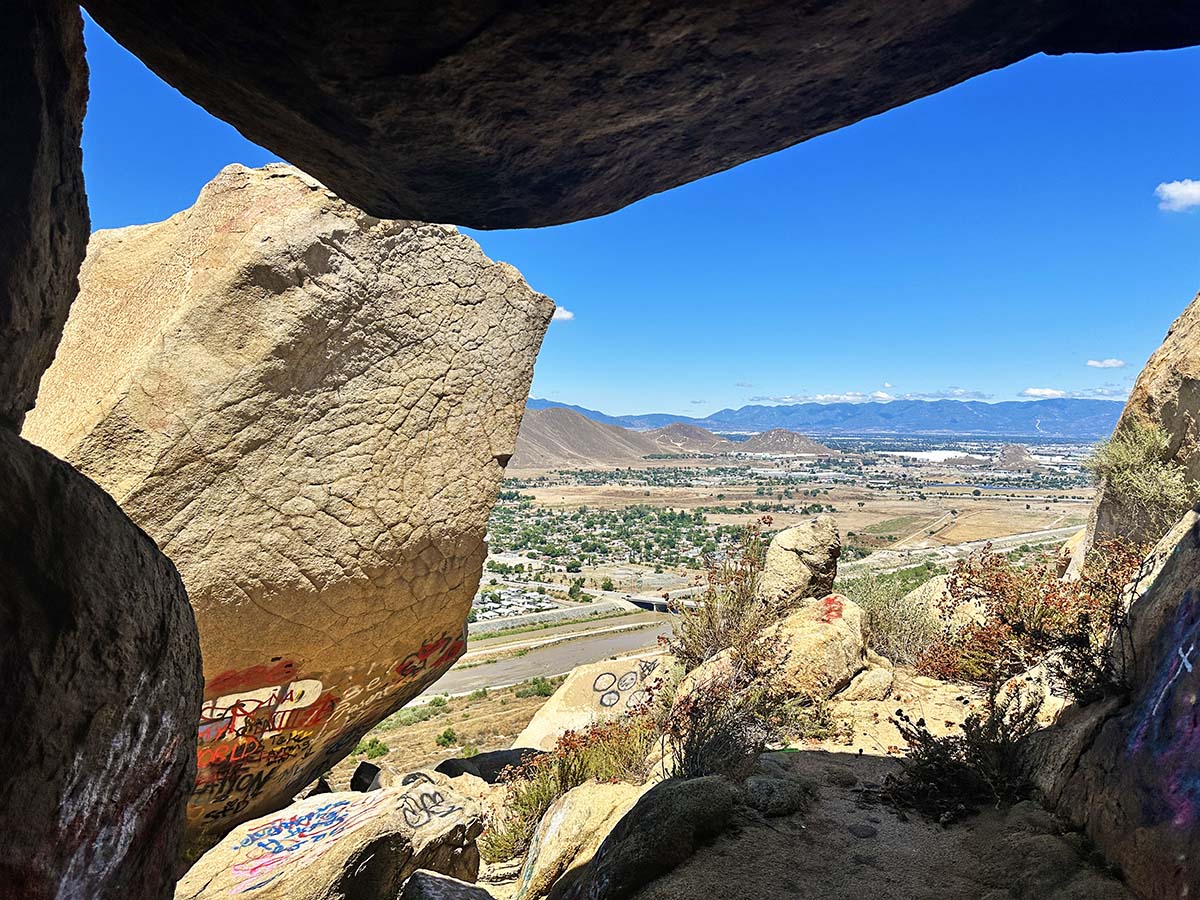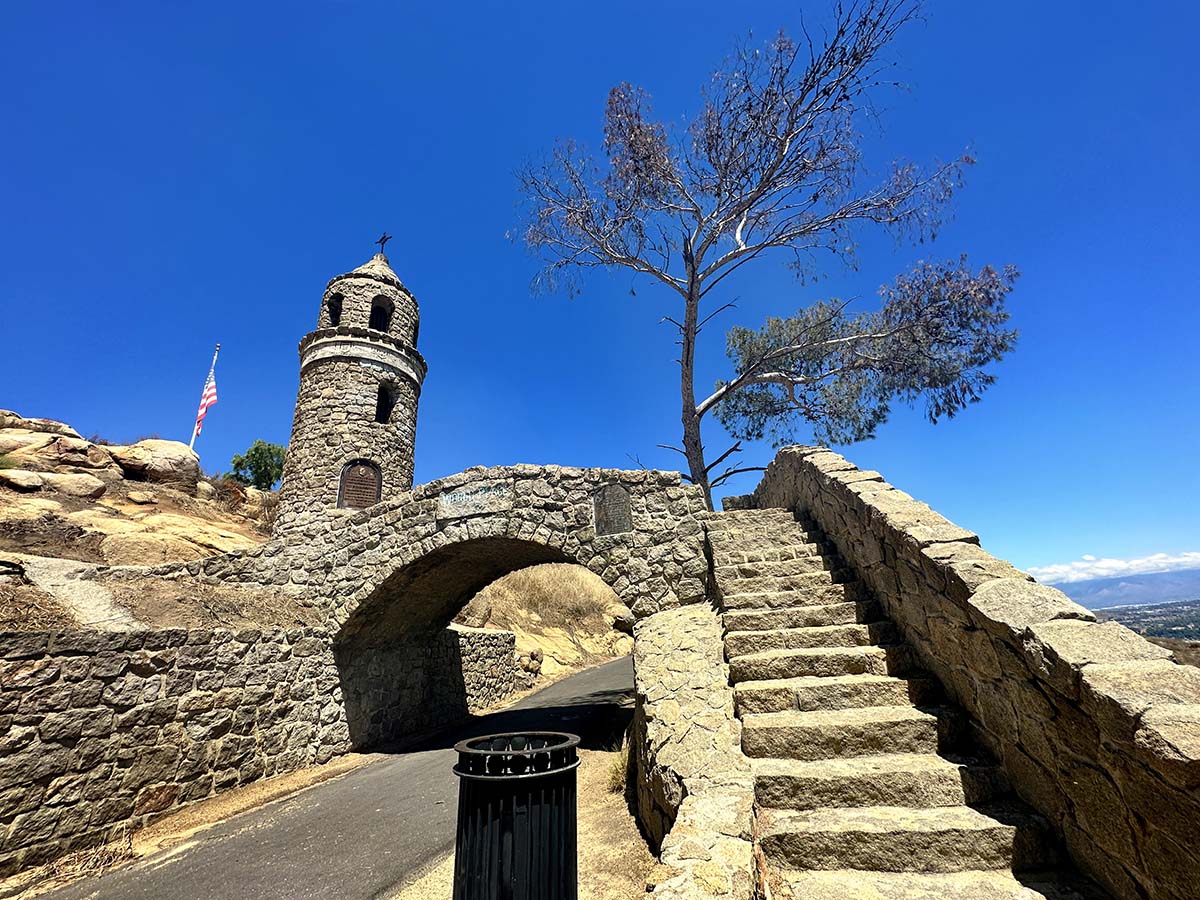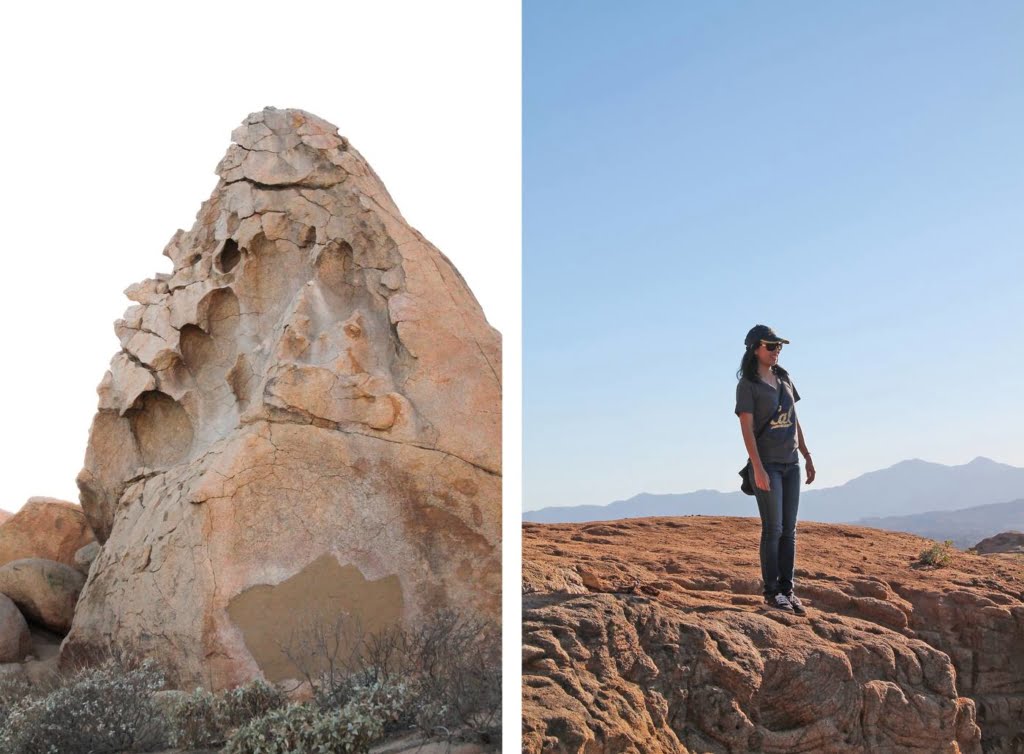 Check out our other site too!
[/vc_column][/vc_row]