(adsbygoogle = window.adsbygoogle || []).push({});
Magowan's Infinite Mirror Maze
Pier 39
San Francisco, CA 94111
37.810266, -122.410352
Dog-Friendly: No    Kid-Friendly: Yes
"Magowan's Infinte Mirror Maze " is possibly the most psychedelic place one can legally reach within the city limits. Black lights set this labyrinth of mirrors a glow, making you completely lose track of where you are and where you are trying to go. Plus, they let you stay and trip out as long as you want."
Created by Charles Magowan, the Mirror Maze is great for all ages. Admission is valid all day, and children aged 5 and younger are admitted for free.
Whether you are visiting San Francisco or live here, Magowan's Infinite Mirror Maze is an attraction you must experience. Several of our Yelp! reviewers have said it is the best $5 you will spend in San Francisco."
Personal Experience: This place is so much fun and makes for GREAT photos!  Mirror mazes are already pretty fun, but when you add the psychedelic black light aspect to it, you have a true work-of-art adventure!  Not to mention the price of admission is pretty cheap!
The musical stairs heading up to the maze were so cool!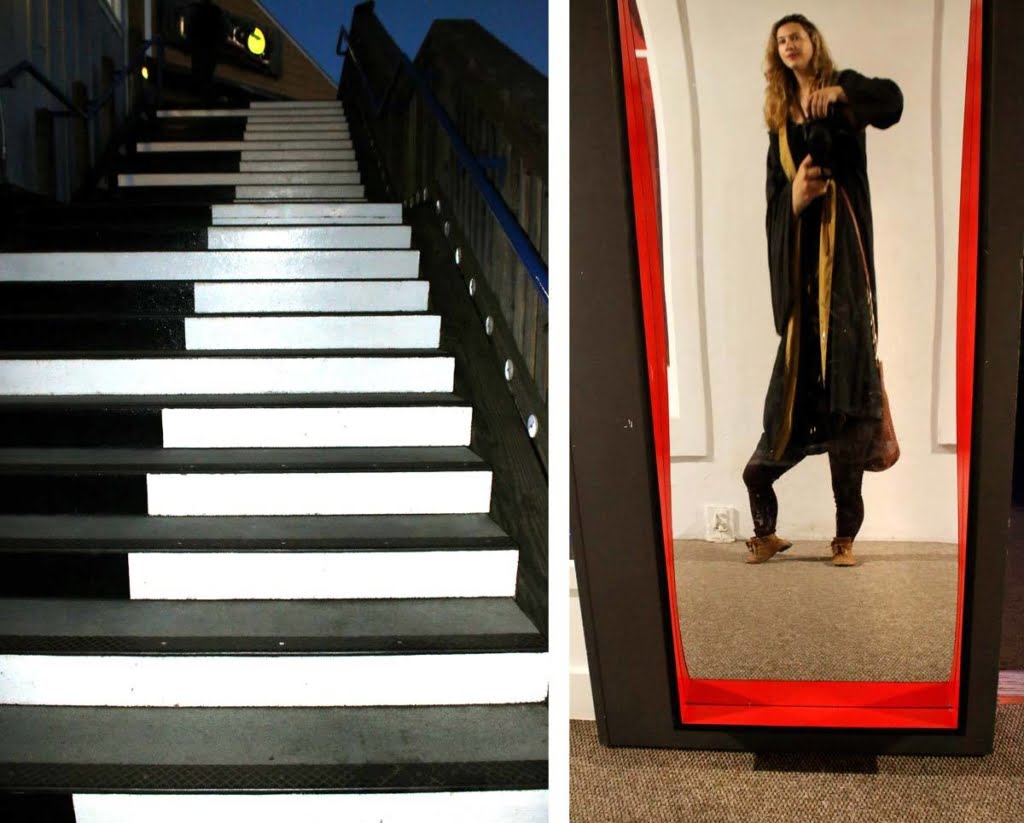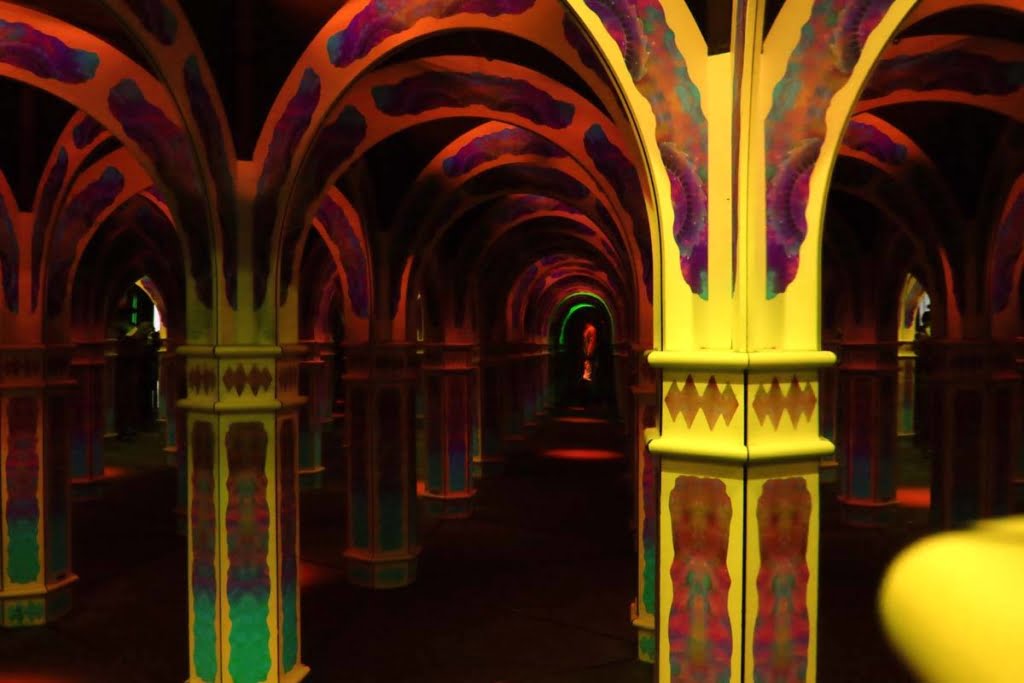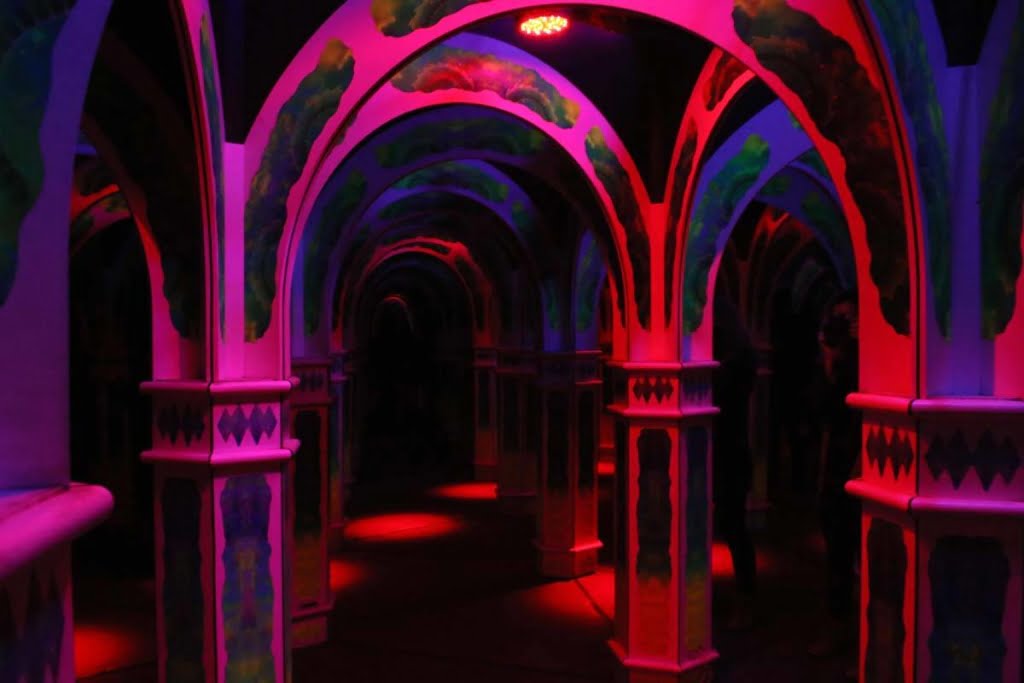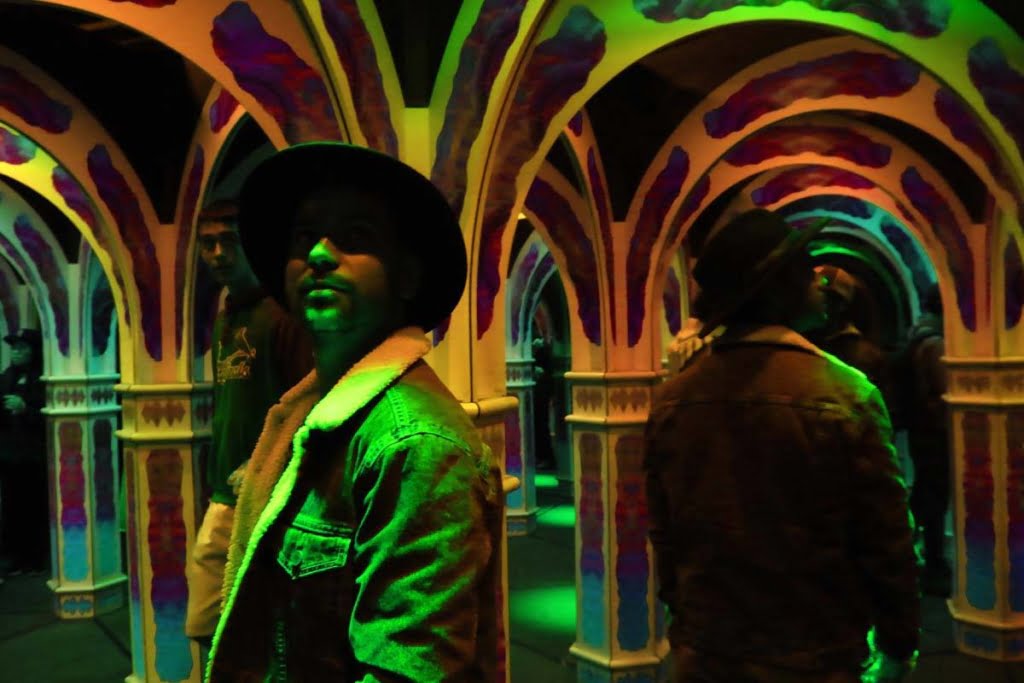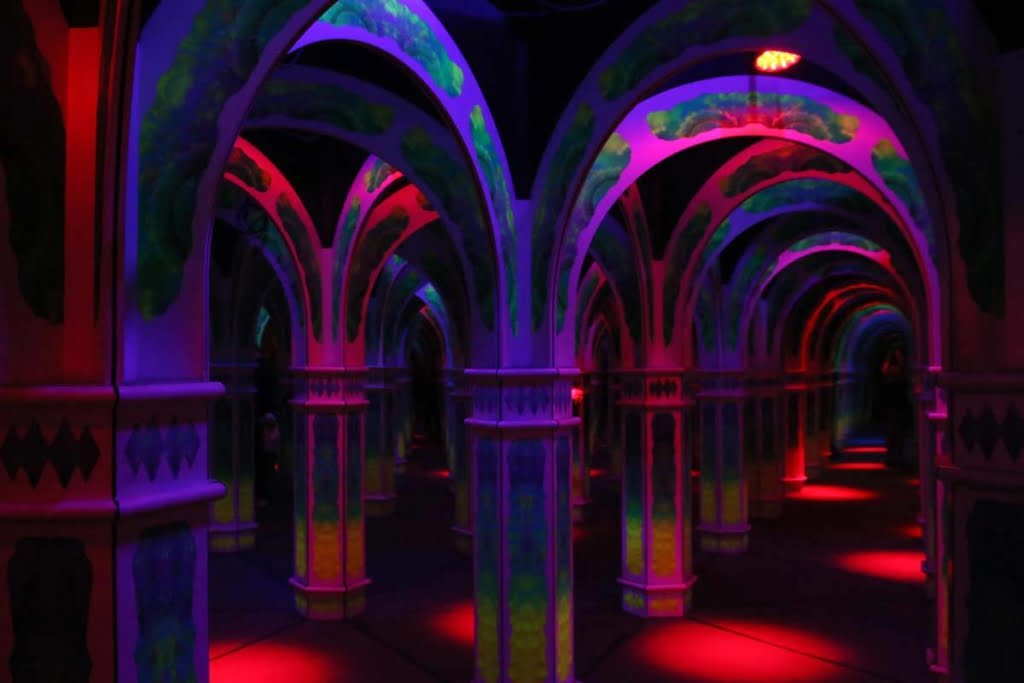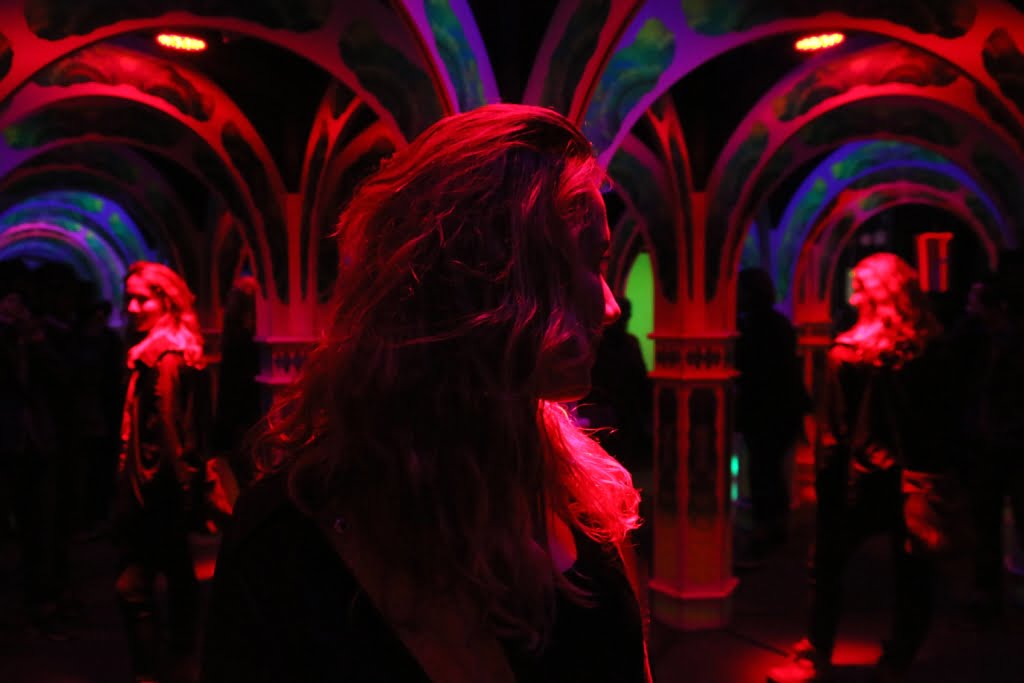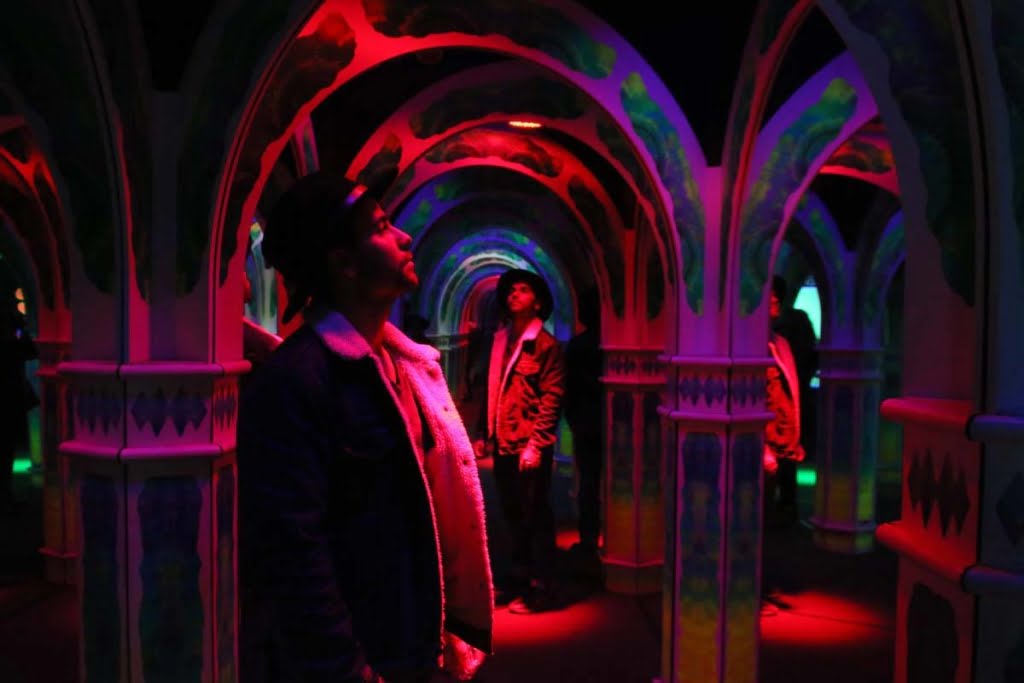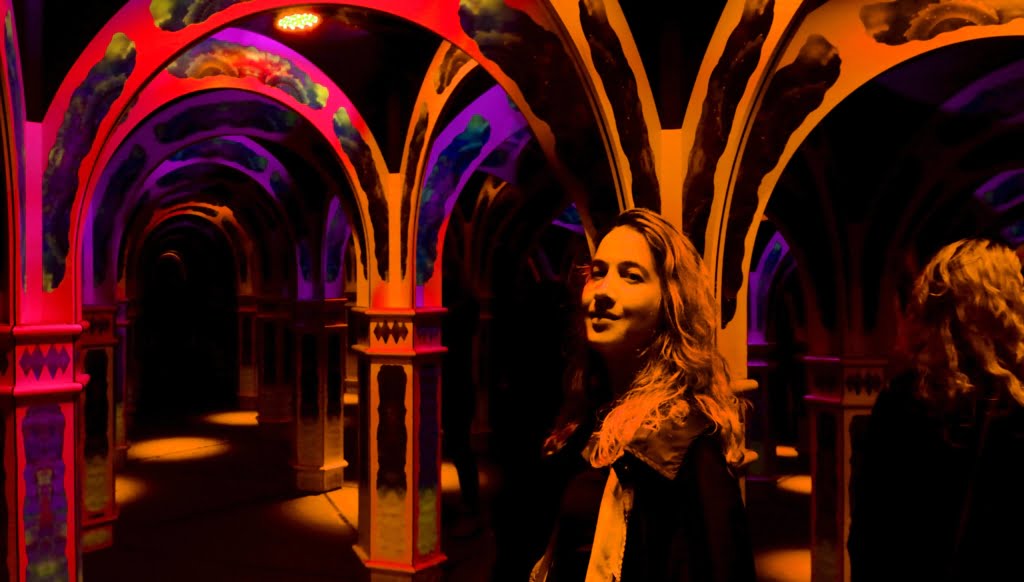 Check out our other site too!