Hello everyone! This is a friendly reminder that any of these fun places we may visit, we are a guest at. Please treat both businesses and trails with the utmost respect. We here at Hidden California follow the 'Leave no Trace' mantra, meaning whatever you bring with you comes back with you. If you see trash on a trail, please do your part to help remove it. Remember, we are not picking up trash from another person but instead cleaning up for Mother Nature. Happy adventures!
48510 Highway #1
Big Sur, CA 93920
36.221796, -121.759334
(831) 667-2345
Dog-Friendly: On patio, yes    Kid-Friendly: Yes
**Check out our list of all hidden gems in Big Sur!**
Nepenthe
"Nepenthe Restaurant serves lunch every day of the year from 11:30 – 4:30. We serve dinner from 5:00 – 10:00 every day except Thanksgiving & Christmas.
Based on the vision of founders Lolly and Bill Fassett, the family has maintained a commitment to exceptional caring service in a relaxed atmosphere.
Lolly added the Phoenix Shop in 1964 to share the wares and treasures she loved with the world, and in 1992, the Café Kevah opened.
All three businesses are still operated by their children and grandchildren. The traditions of family hospitality are a hallmark of the business."
The Cafe's menu focuses on the freshest ingredients carefully prepared, gourmet coffees, and home made baked goods. The open-air patio and counter service create a casual atmosphere where you can relax, take your time, and watch the whales go by. If you forgot to bring a good book, the Phoenix Shop is just a few feet away with an awesome book store and card selection.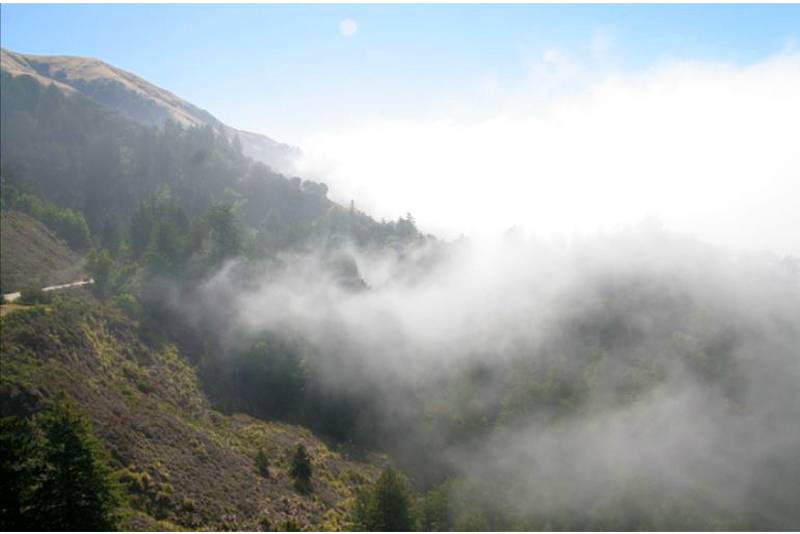 Cafe Kevah
* On an outdoor terrace, below Nepenthe, overlooking the Pacific
* Open March through the first week of January (weather permitting)
Bound to the east by the Santa Lucia Mountains and to the West by the Pacific Ocean, the Cafe enjoys an unparalleled view – 40 miles of coastline on a clear day.
Terraced gardens. Bougainvillea, honeysuckle, and jasmine. Redtail hawks hover overhead. Forests of redwood and oak lie thick below. Watch out for the blue feathered stellar jays who will not hesitate to steal your cinnamon roll!
The cafe takes its name from founder Bill Fassett's mother, a one-time suffragette, numerologist, and astrologer to the stars.
Personal Experience: Wow, what a view!  I literally almost died the first time I entered this restaurant.  You are above the trees, the ocean and the clouds!  The air is so fresh and crisp that you just want to take the longest breaths.
I ordered a coffee from Cafe Kevah which was very good; not too strong and a great energy boost for our huge hike we took. Even if you order nothing here, I still recommend stopping by just for the view and beautiful details scattered around. There also is an adorable boutique connected that I recommend looking at. Although overpriced, I bet you will leave the store feeling good!
A few visits later, I finally got to eat at Nepenthe.  The food is delicious, and of course, those views and ambiance make the prices worth it to me.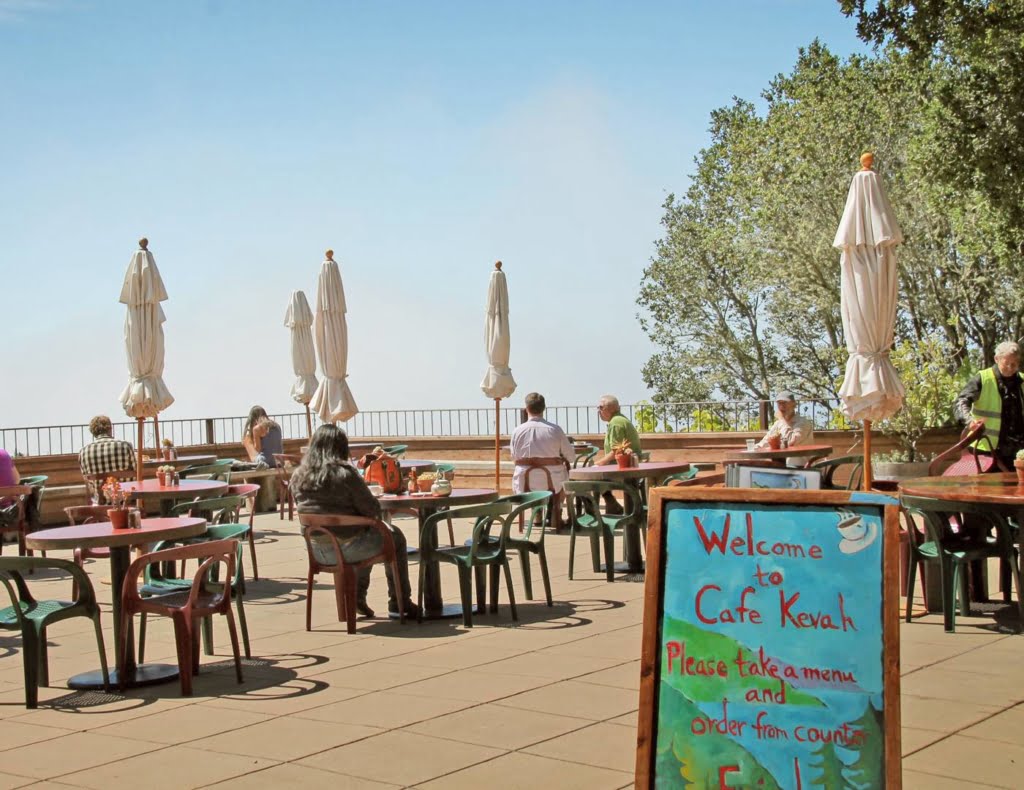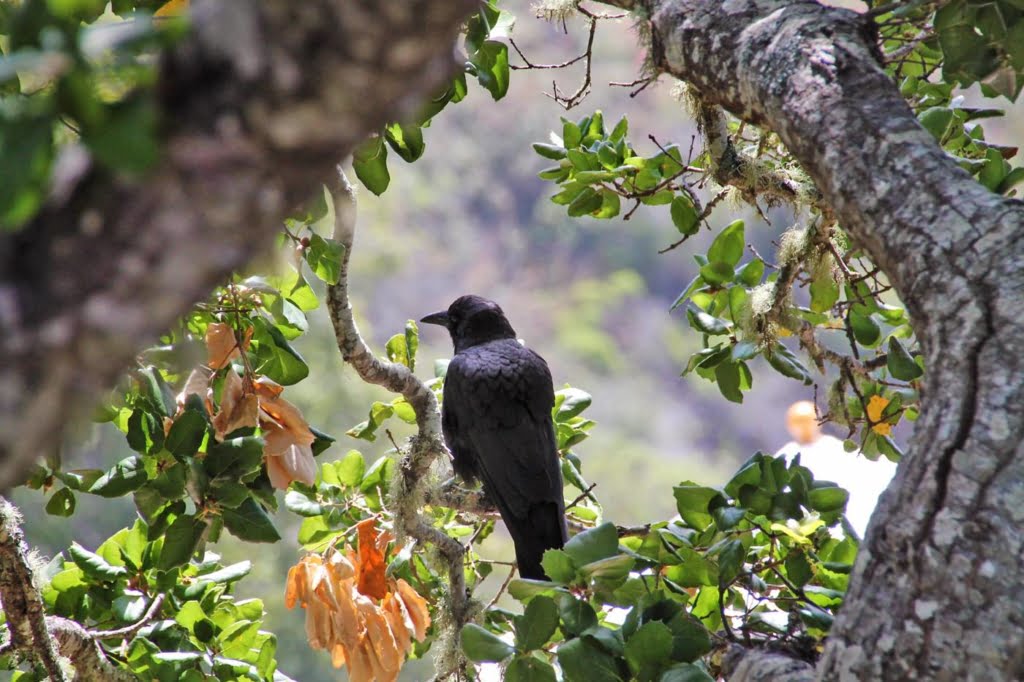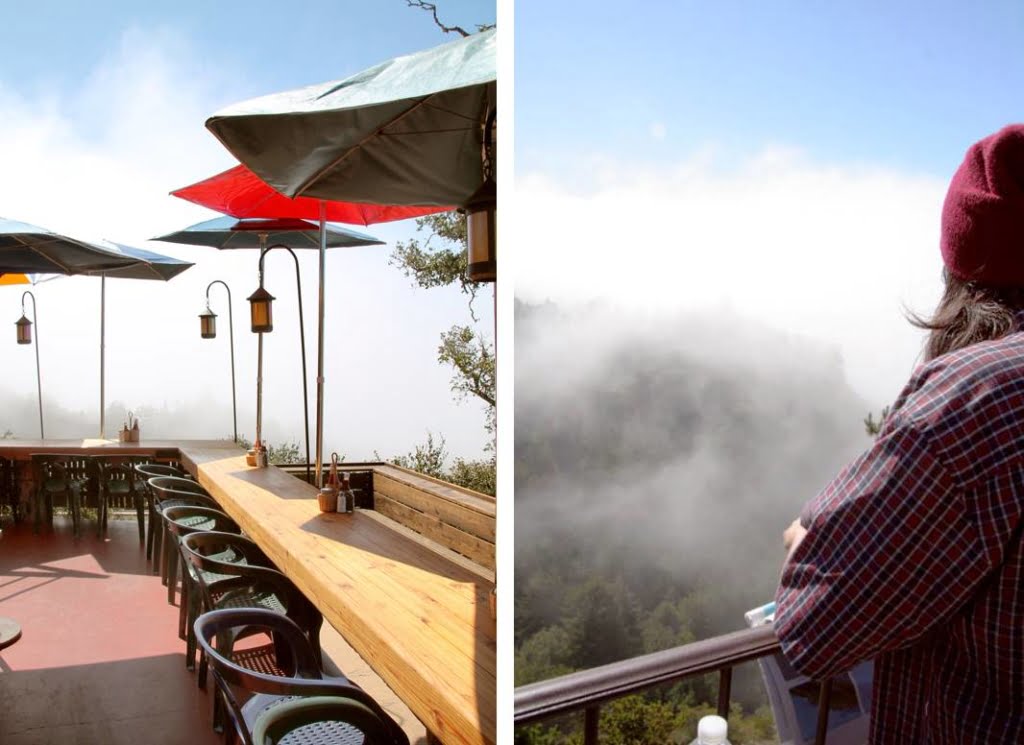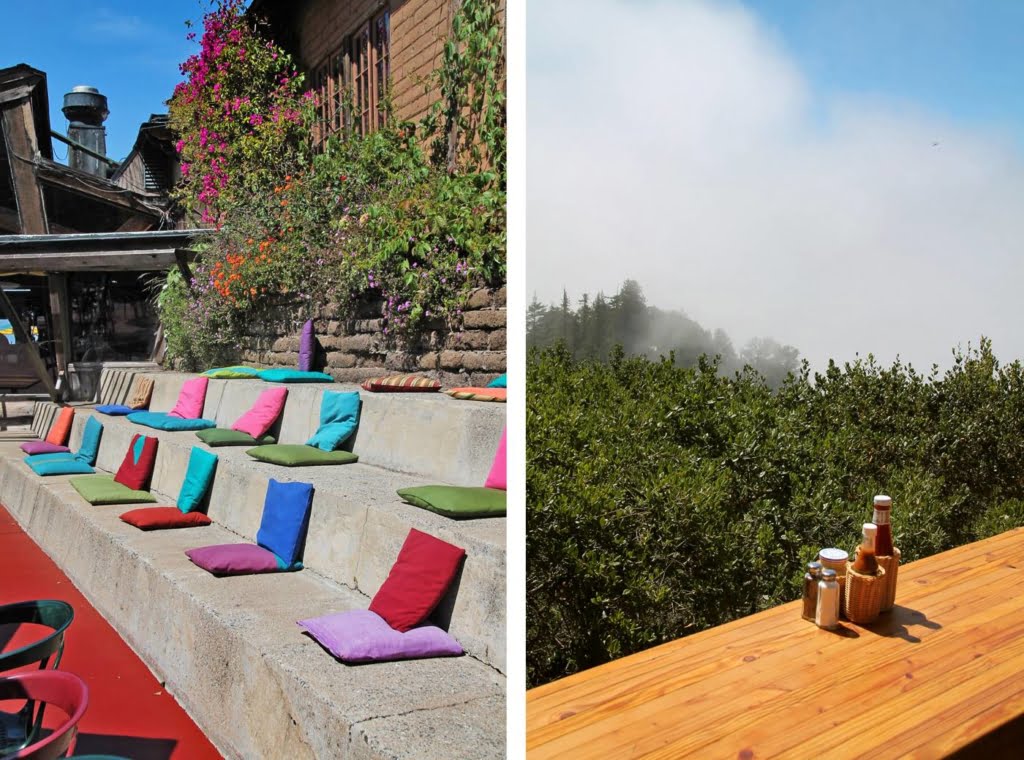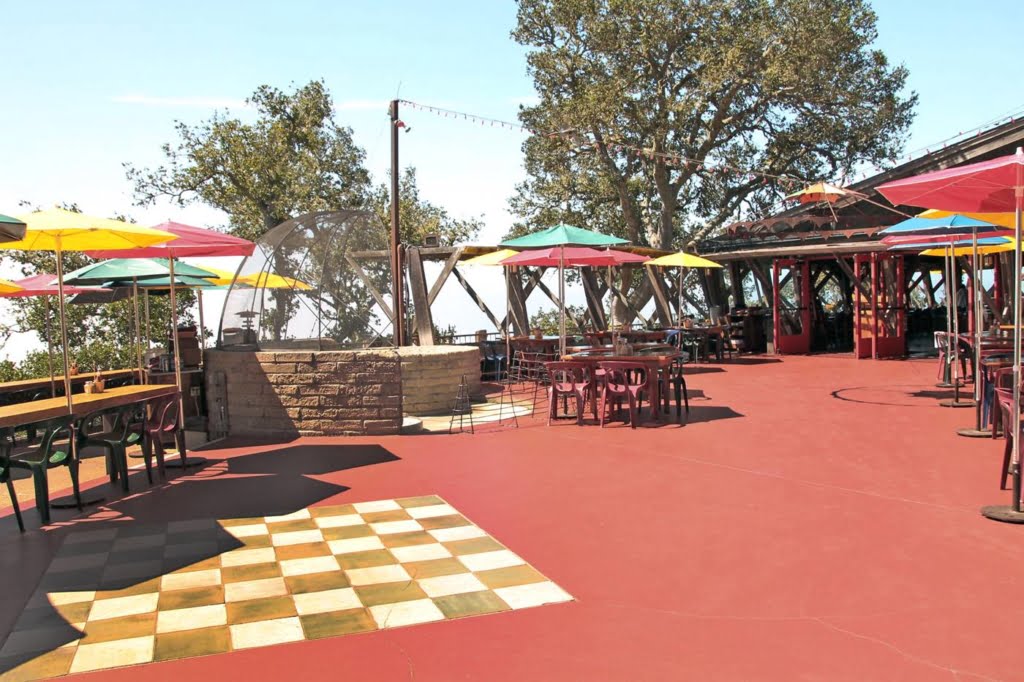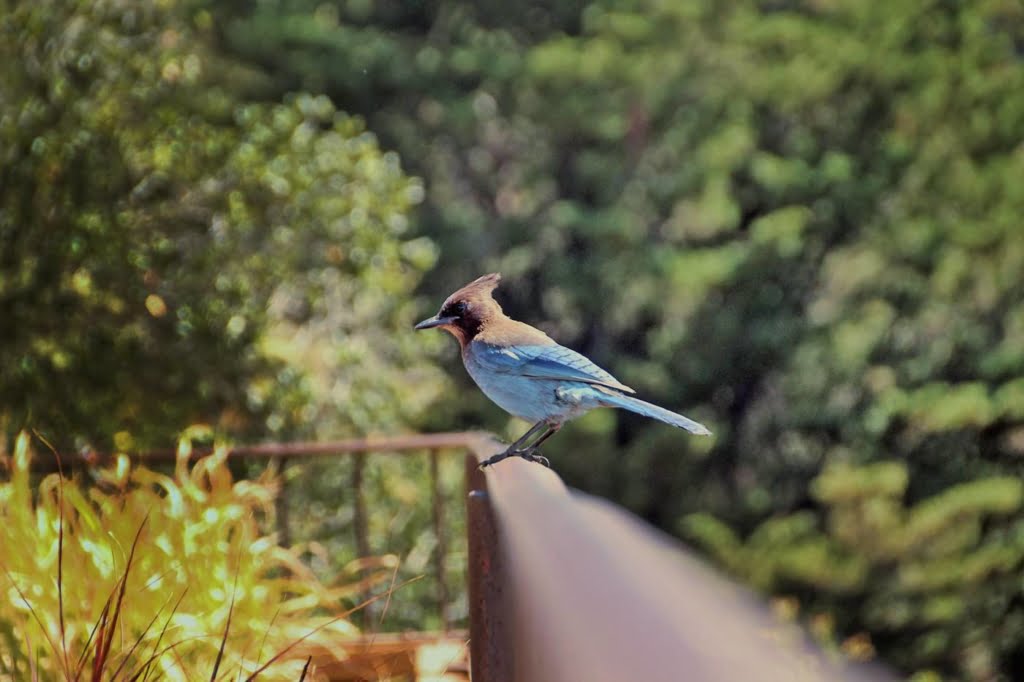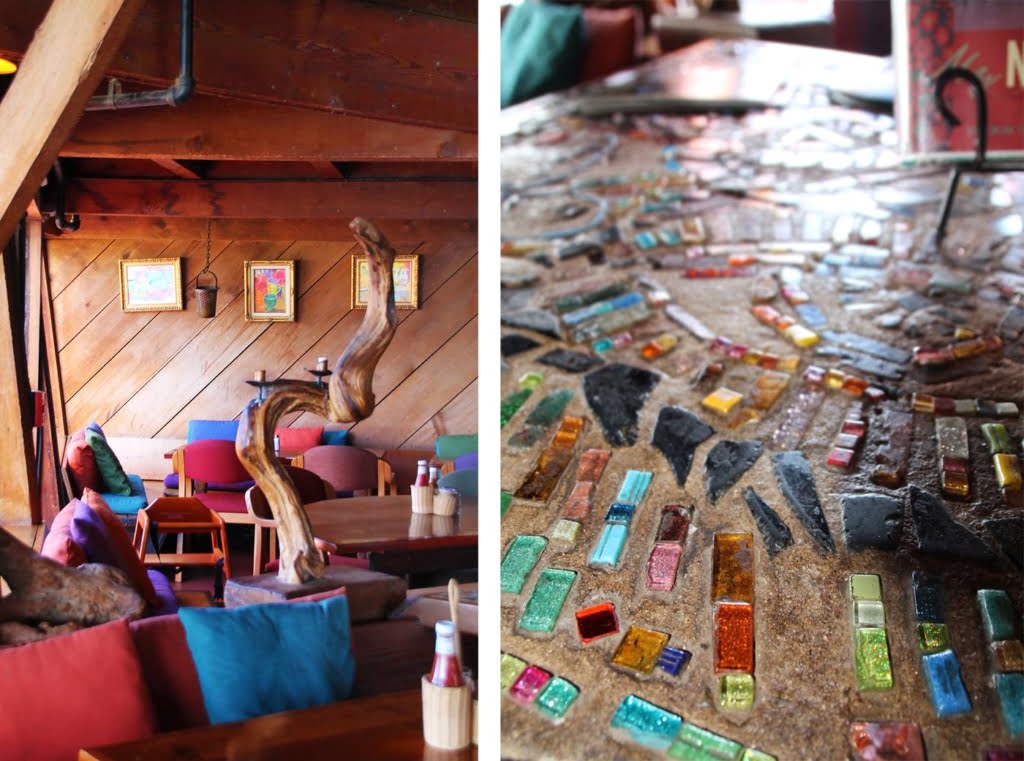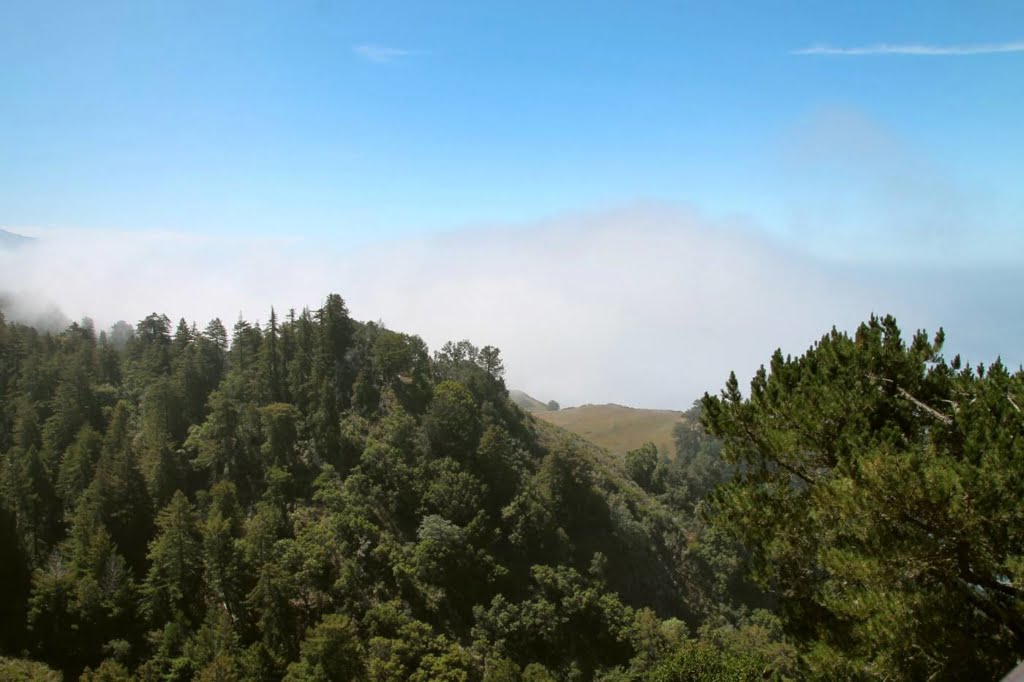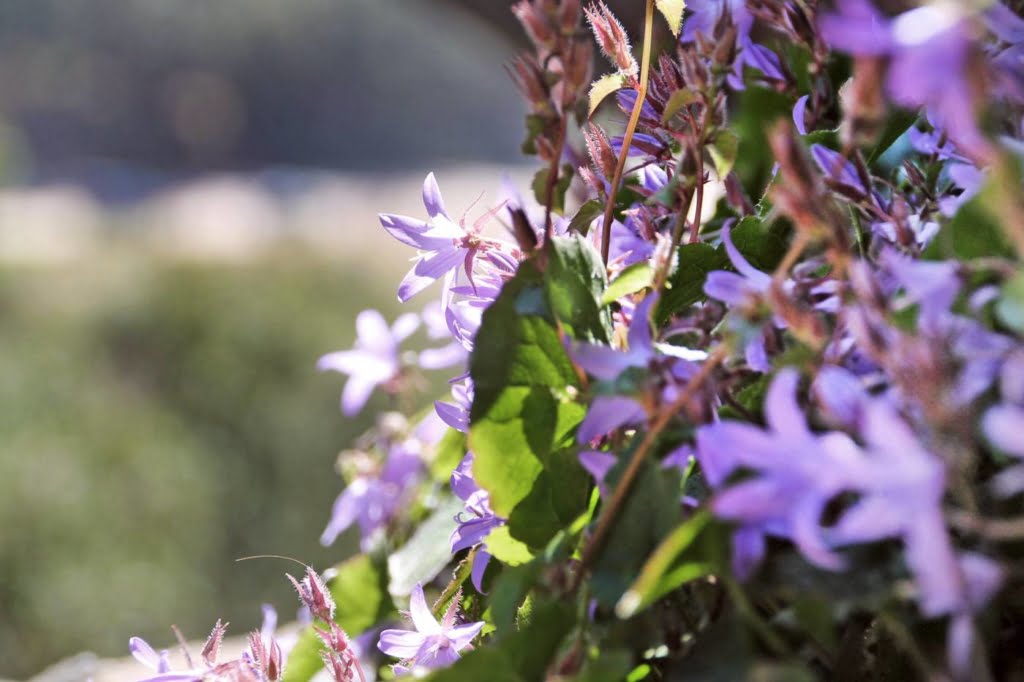 Check out our other site too!