2890 S Higuera St.
San Luis Obispo, CA 93401
35.260943, -120.670639
(805) 543-7053
Dog-Friendly: Yes    Kid-Friendly: Yes
The Dorn Pyramid has towered over the Oddfellows Cemetery for over 100 years now as a masonic symbol for the remains of a mother and child. This Egyptian Revival funerary architecture was generally an extravagance of American tycoons who wanted themselves remembered as long and as well as the ancient pharaohs. Pyramid monuments were also considered fashionable for wealthy Victorians who buried their families in these beautuful tombs in London's Highgate Cemetery.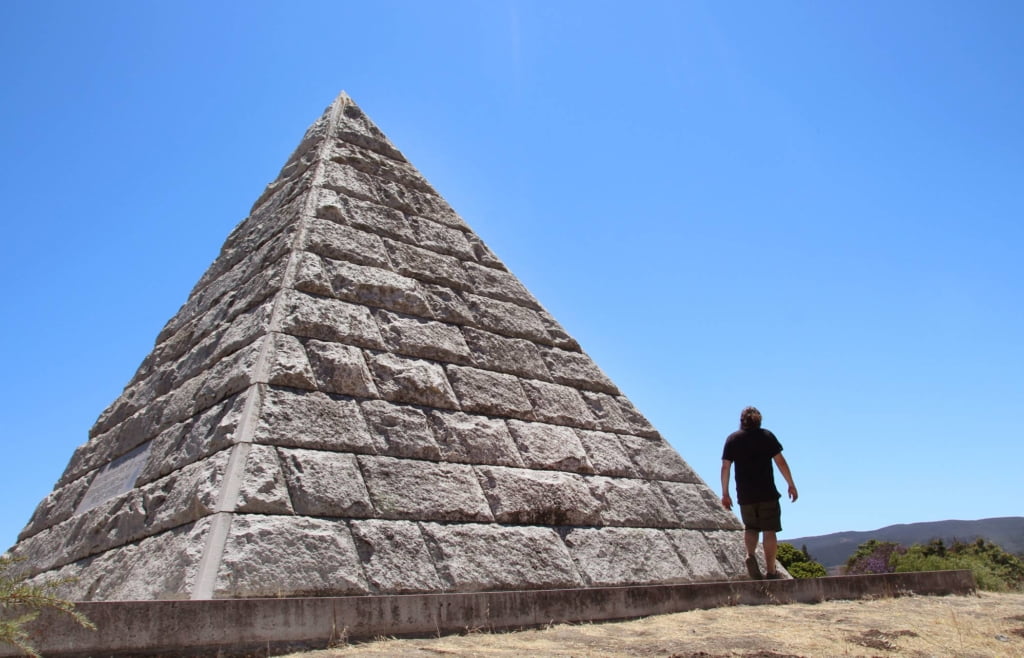 There has been much mystery surrounding the people whom are exhumed within.  From the outside, we are able to gather that a mother,  Cora Russell Dorn (1868-1905) and her son, Fred Adolphus Dorn, Jr. (1905 – 1905) are those inside.  The entrance reads:  "DISTVRB NOT THE SLEEP OF DEATH."
Going from research online, it appears the husband, Fred Adolphus Dorn, had his family buried here.  Fred was an elected district attorney 1894 and in 1899, he entered a lucrative private practice with contacts both in San Luis Obispo and San Francisco. He was a highly respected citizen and a Master of King David's Masonic Lodge. In May 1905, Cora gave birth to a son, Fred, Jr., who died within hours. Three days later, Cora died.
Fred wanted to pay tribute to his beloved wife and son the best way he knew how, and so having a 25-ft granite pyramid as a memorial seemed the perfect way. The pyramid was chosen due to his role with the Freemasons.
Fred Dorn Sr. had intended to be buried there, but eventually moved to San Francisco and remarried. The last two stones were to be sealed once he passed away. He eventually died in SF in 1940 at the age of 74 and is buried in Cypress Lawn Memorial Park in Colma, San Francisco's famed "city of the dead." His memorial is nothing more than a small brass plate.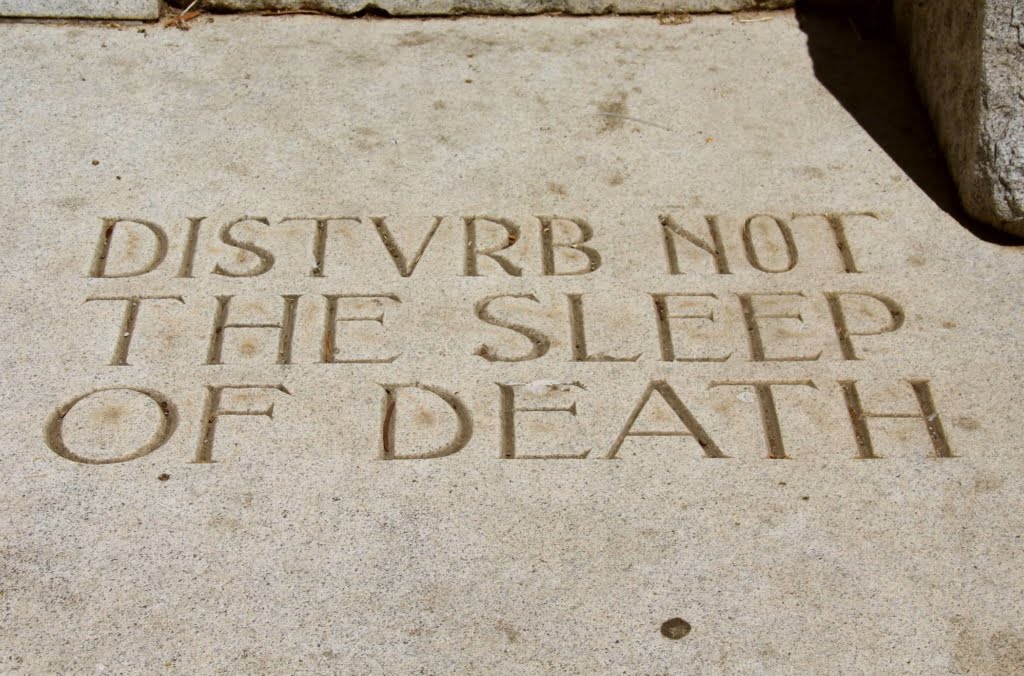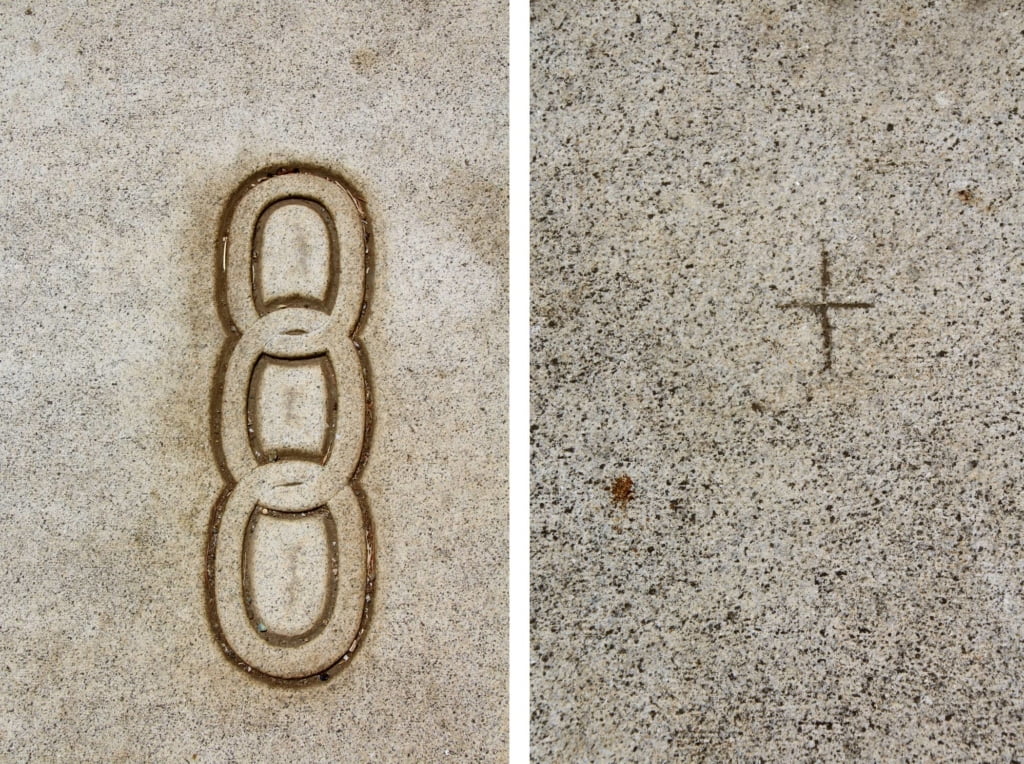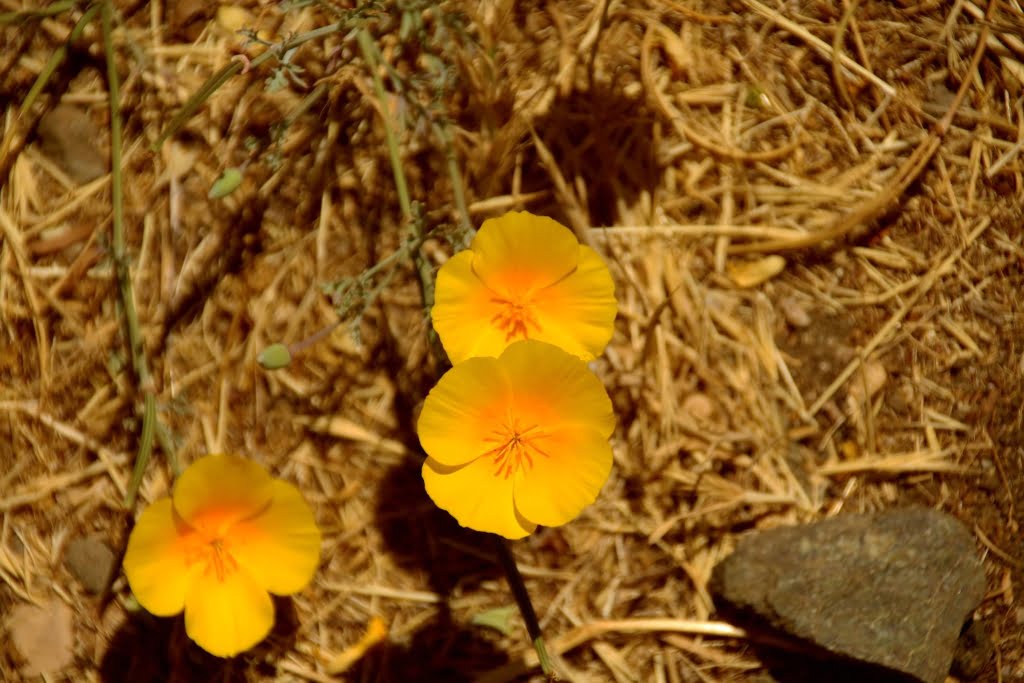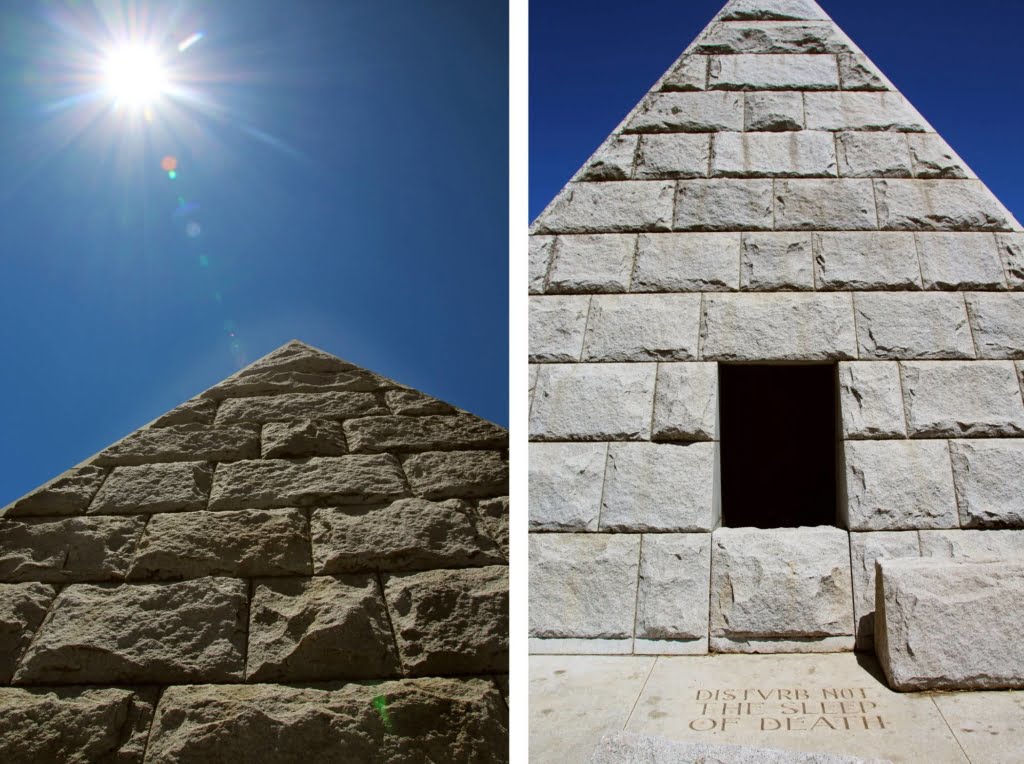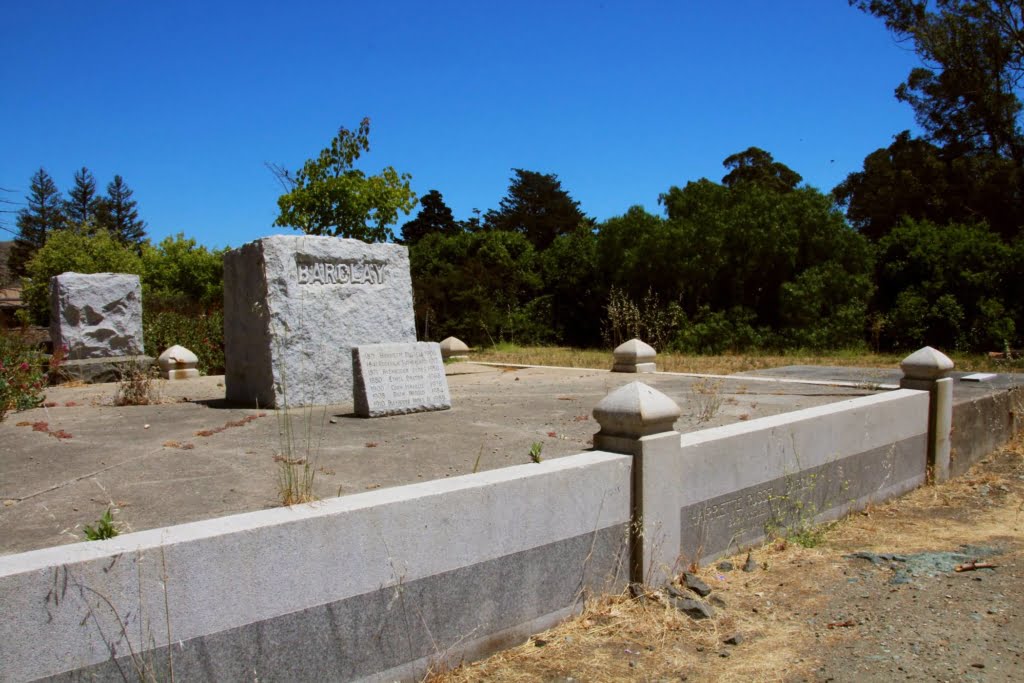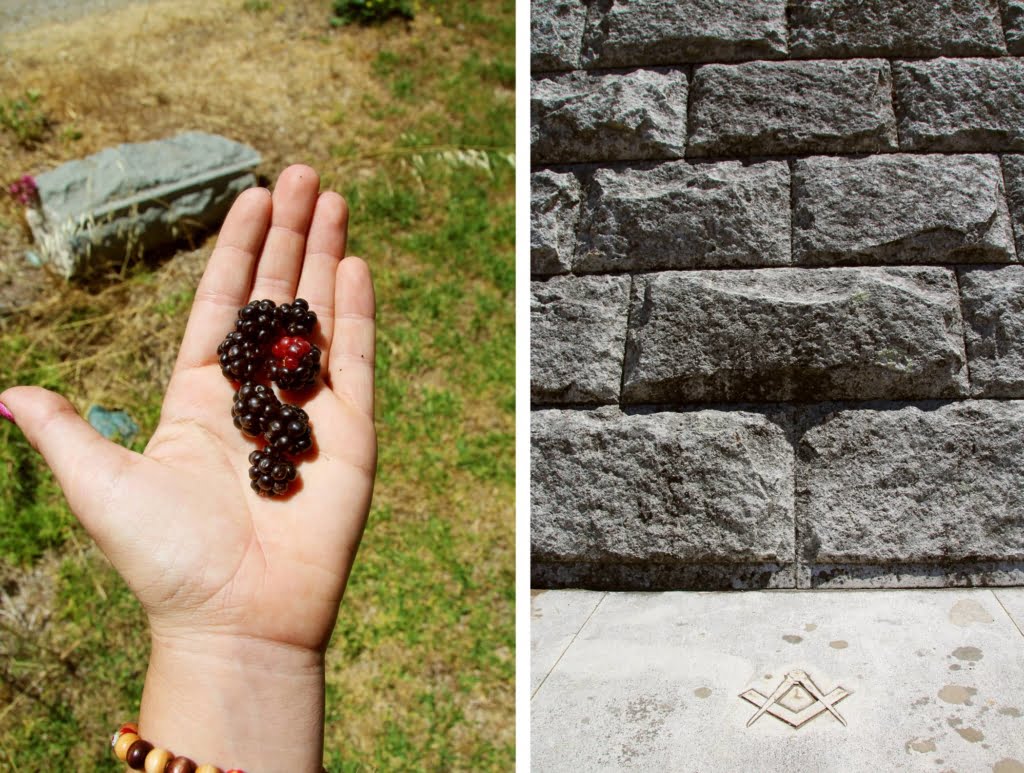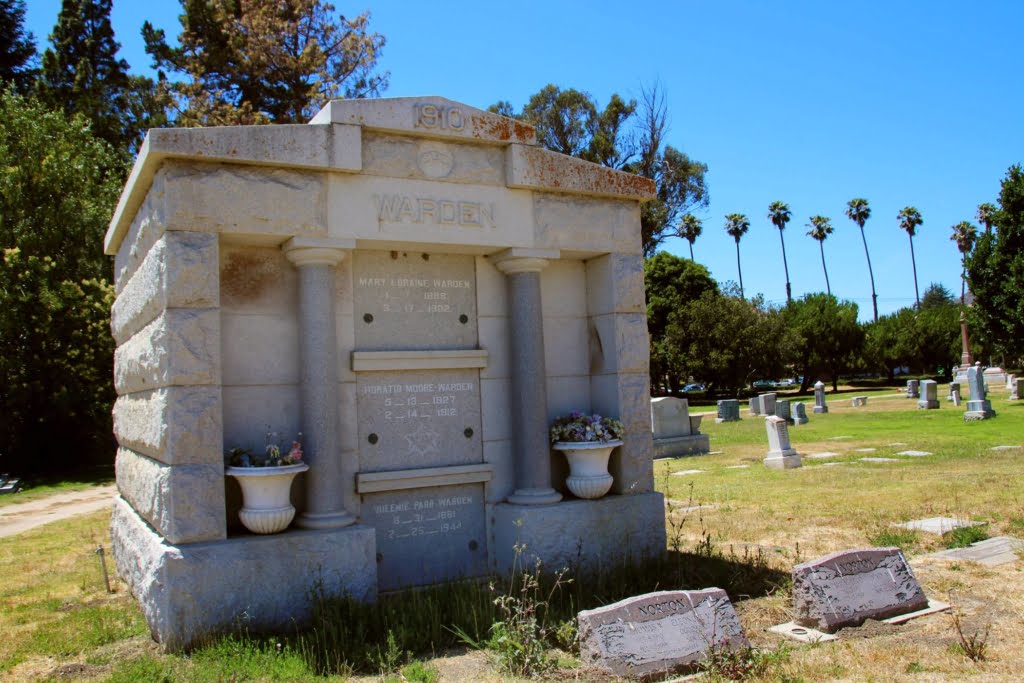 Check out our other site too!