Hello everyone! This is a friendly reminder that any of these fun places we may visit, we are a guest at. Please treat both businesses and trails with the utmost respect. We here at Hidden California follow the 'Leave no Trace' mantra, meaning whatever you bring with you comes back with you. If you see trash on a trail, please do your part to help remove it. Remember, we are not picking up trash from another person but instead cleaning up for Mother Nature. Happy adventures!
3810 Hwy 46 E
Paso Robles, CA 93446
35.649825, -120.628188
805-238-9607
Dog-Friendly: No    Kid-Friendly: Yes
About Eberle Winery
Backstory: Gary Eberle grew up in a small town in Pennsylvania and went to Penn State on a football scholarship. After graduating with a bachelor of science in biology, he attended Louisiana State University (LSU) where he continued his graduate work studying cellular genetics. While attending LSU, Gary developed an appreciation for wine and changed his academic path to become a winemaker. He traveled west to California to study enology at U.C. Davis where he received a degree in Enology in 1971 and then headed south to Paso Robles in 1973.
Gary launched his career as a winemaker and as the "Pioneer" of Paso Robles Wine Region by establishing Estrella River Winery & Vineyards. In the late 70's, he decided to pursue his own project and acquired nearly 64 acres just down the road from Estrella River Winery. Shortly thereafter, Gary released his first Eberle wine, the 1979 Cabernet Sauvignon debuting the iconic boar logo, depicting the German origin of the name Eberle, meaning "small boar."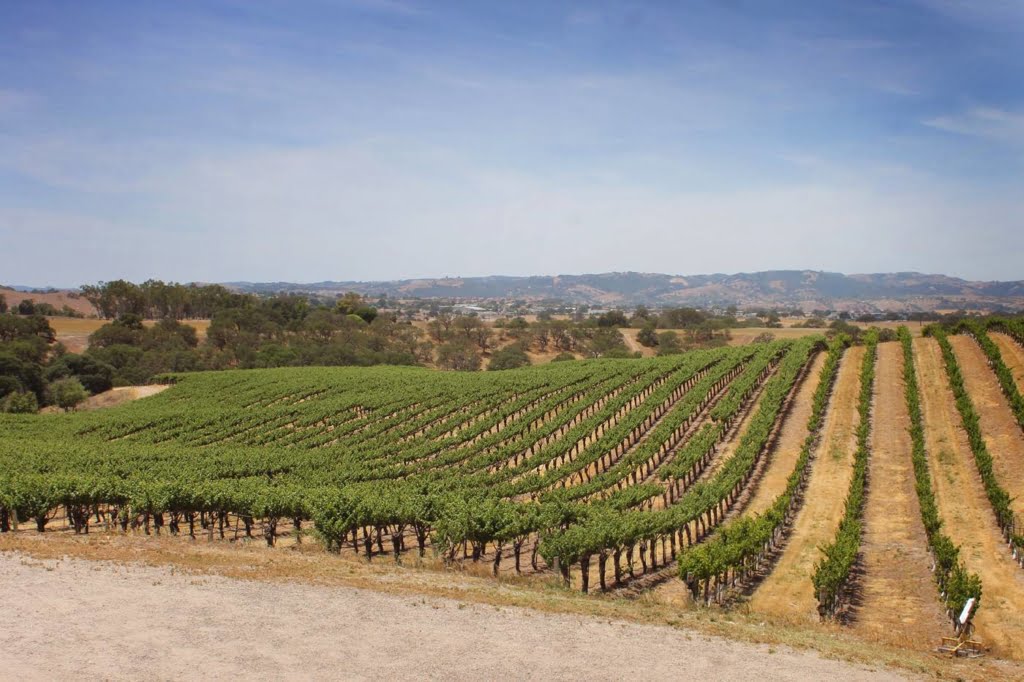 Tasting Room: Open daily throughout the year, guests are often welcomed to the Eberle Winery Tasting Room by Gary and Marcy Eberle with their two standard poodles, Zinfandel and Roussanne. Once inside, a complimentary wine tasting awaits guests who will be introduced to an array of white and red wines. All wines are produced at the winery from Eberle Estate grapes or from fruit sourced exclusively from the Paso Robles Appellation.  A wide selection of wine country gifts add to the ambiance of your tasting experience as well.
Winery & Cave Tours: Complimentary public tours of the production facility and the Eberle Caves run daily on the hour: 11am, 12, 1pm, 2pm, 3pm, 4pm and 5pm. No Reservations required except for groups of 8 or more guests.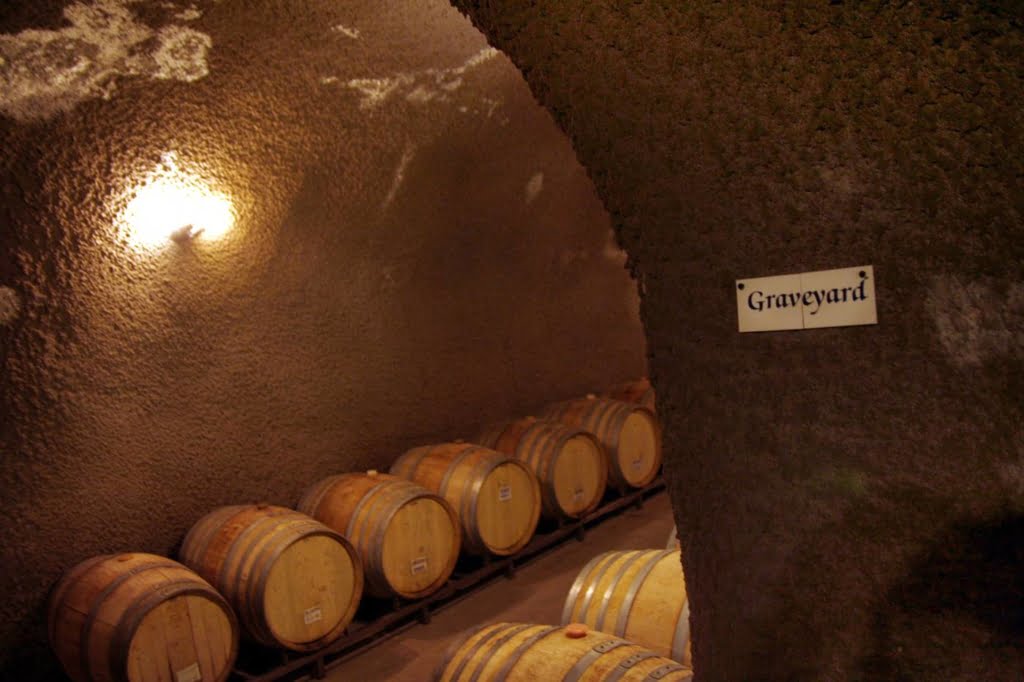 Private tours and VIP Tours & Tastings held in the VIP room located in the Eberle Caves can be booked in advance for a unique and memorable experience. Includes a private tasting with attendant and cheese plate paired with the wines. $35 per person – Max. 8 people.
Personal Experience: For you adventurers whom also love wine, this may be the place for you!  There is an underground here! Below is a CAVE.  Yep!  It is a man-made cave and created to store their wine, but it is rather extensive and really cool and they offer free tours!  SO, if you're already into wineries, in the area or are like me and enjoy wine & caves, stop on by! The view is beautiful too.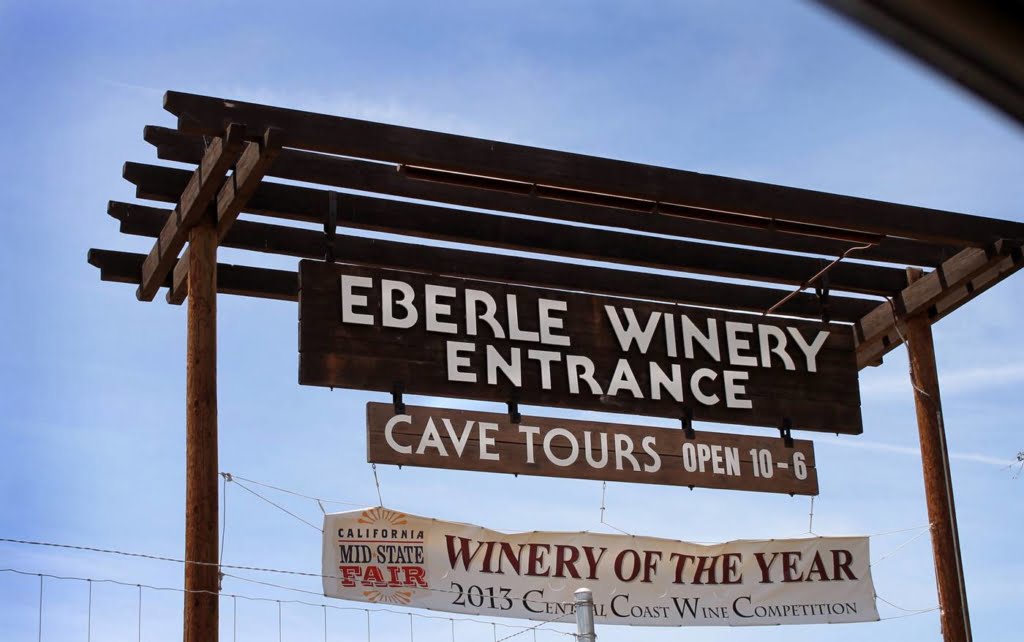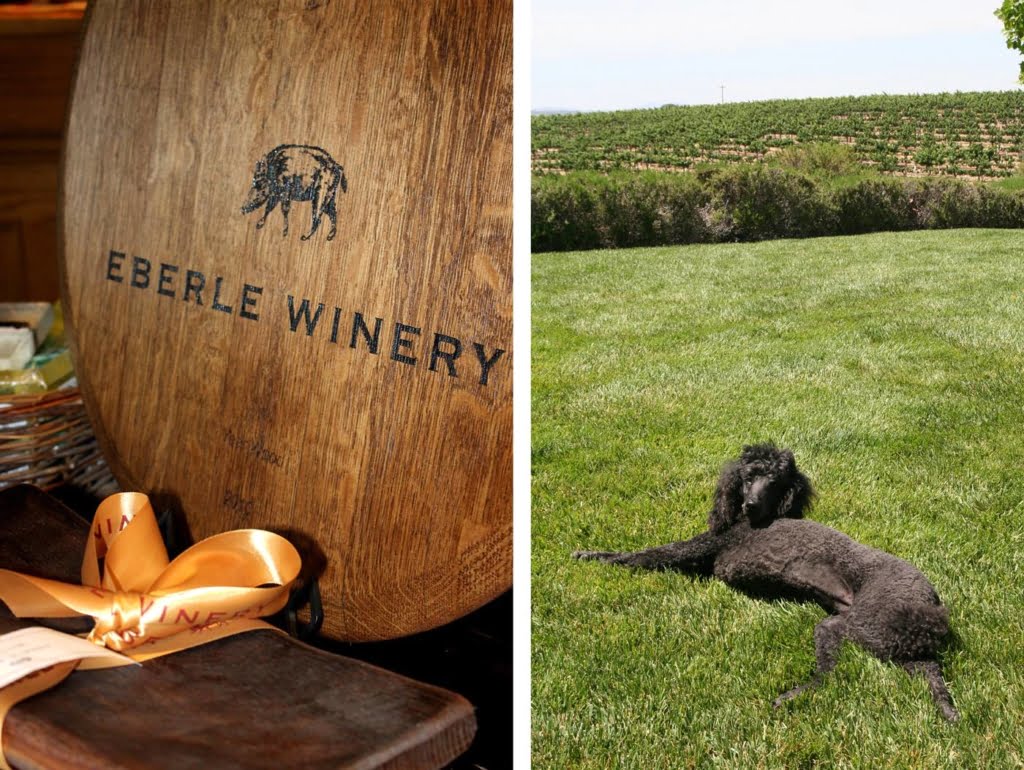 Entrance to the cave: