Hello everyone! This is a friendly reminder that any of these fun places we may visit, we are a guest at. Please treat both businesses and trails with the utmost respect. We here at Hidden California follow the 'Leave no Trace' mantra, meaning whatever you bring with you comes back with you. If you see trash on a trail, please do your part to help remove it. Remember, we are not picking up trash from another person but instead cleaning up for Mother Nature. Happy adventures!
3810 Hwy 46 E
Paso Robles, CA 93446
35.649825, -120.628188
805-238-9607
Dog-Friendly: No    Kid-Friendly: Yes
About Eberle Winery
Personal Experience: For you adventurers whom also love wine, Eberle Winery may be the place for you!  There is an underground here! Below is a CAVE.  Yep!  It is a man-made cave and created to store their wine, but it is rather extensive and really cool and they offer free tours!  SO, if you're already into wineries, in the area or are like me and enjoy wine & caves, stop on by! The view is beautiful too.
The owner, Gary Eberle, is known as one of the "pioneer" winemakers in the Paso Robles region.  He's been making wine since the 70's starting with Estrella River Winery and Vineyards.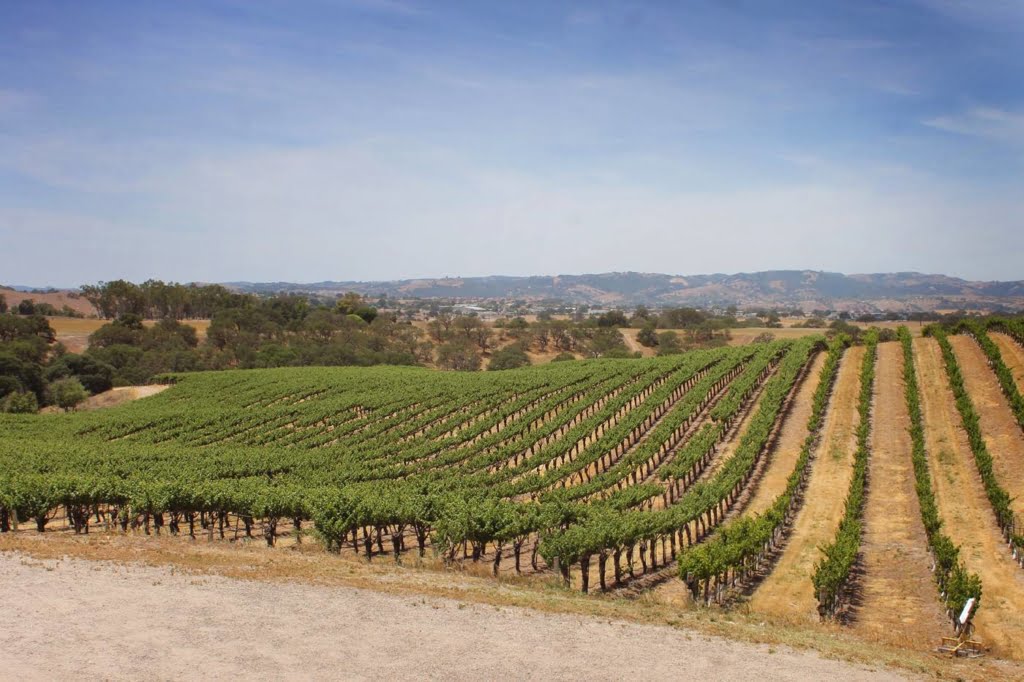 Their tasting room is open throughout the year.  Guests can enjoy a complimentary wine tasting once inside while being introduced to their delicious variety of wines! All wines are produced at the winery from Eberle Estate grapes or from fruit sourced exclusively from the Paso Robles Appellation.
Winery & Cave Tours: Complimentary public tours of the production facility and the Eberle Caves run daily on the hour: 11am, 12, 1pm, 2pm, 3pm, 4pm and 5pm. No Reservations required except for groups of 8 or more guests.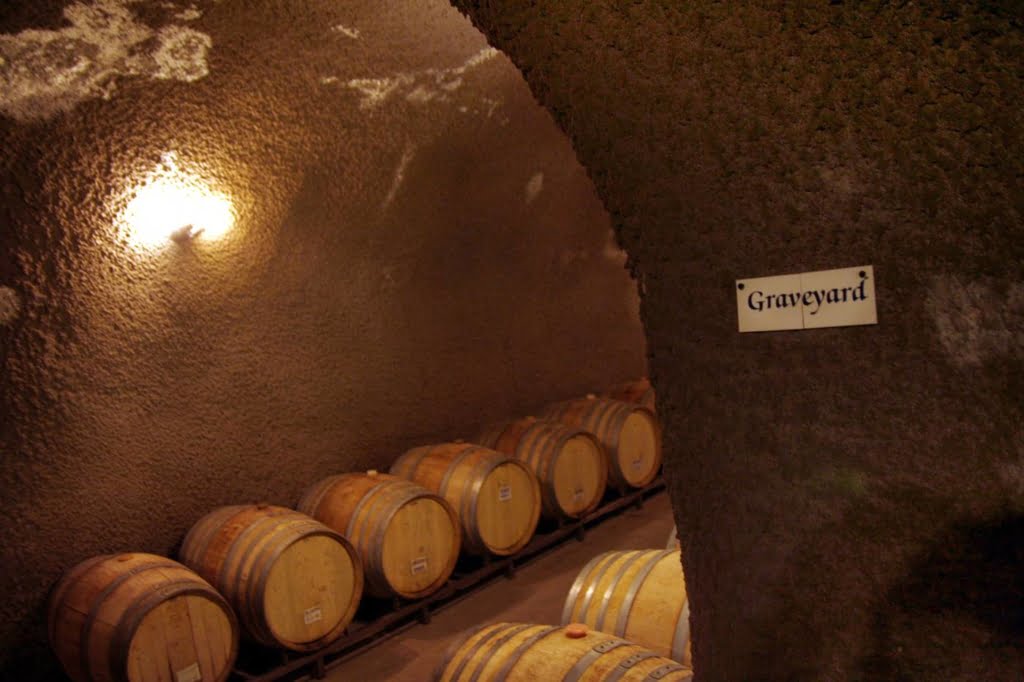 Private tours and VIP Tours & Tastings held in the VIP room located in the Eberle Winery Caves can be booked in advance for a unique and memorable experience. Includes a private tasting with attendant and cheese plate paired with the wines. $35 per person – Max. 8 people.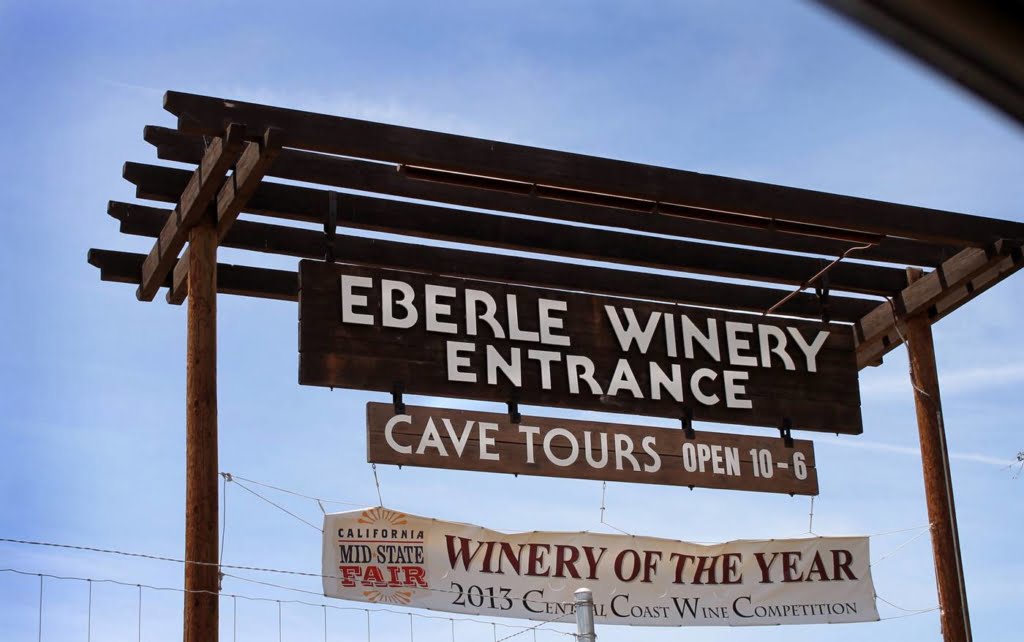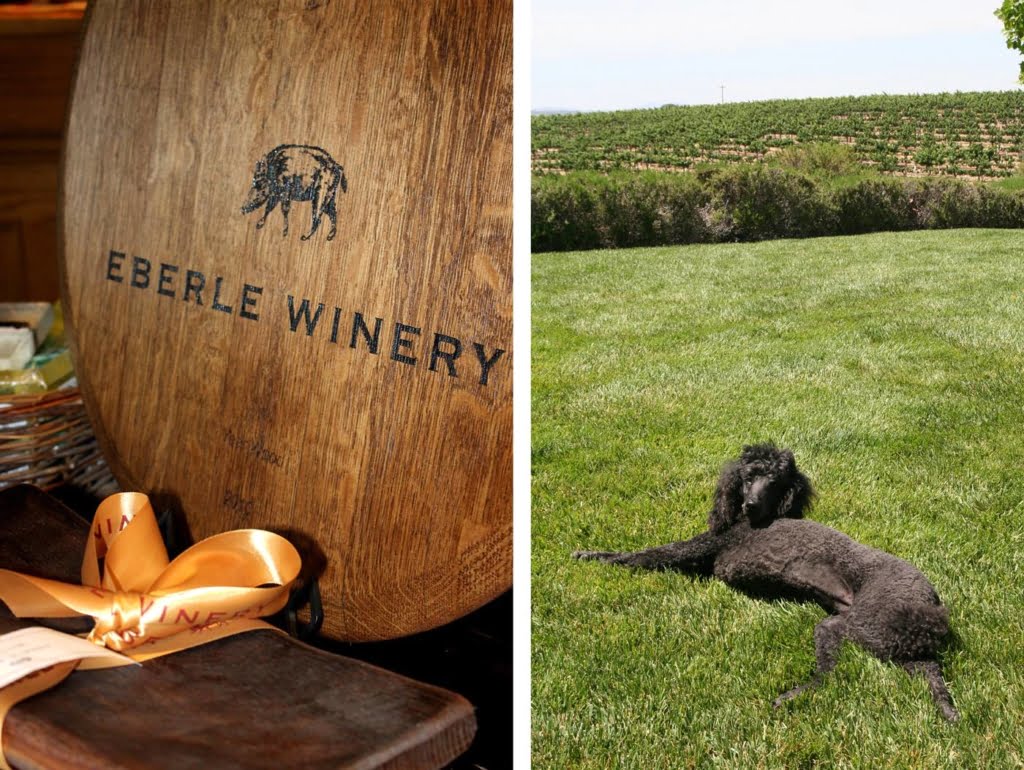 Entrance to the cave: