Hello everyone! This is a friendly reminder that any of these fun places we may visit, we are a guest at. Please treat both businesses and trails with the utmost respect. We here at Hidden California follow the 'Leave no Trace' mantra, meaning whatever you bring with you comes back with you. If you see trash on a trail, please do your part to help remove it. Remember, we are not picking up trash from another person but instead cleaning up for Mother Nature. Happy adventures!
1352 Prospect Dr.
Redlands, CA 92373
34.0392619697, -117.1723763464
Dog-Friendly: Yes    Kid-Friendly: Yes
Hours: 5am-9pm daily
About Prospect Park
Prospect Park is an 11.4 nature park located in Redlands.  This is an excellent spot for picnics and photoshoots with endless scenic nooks and crannies.  The park holds the outdoor-seating Avice Meeker Sewall Theater for 400+ people which is where the Redlands Summer Theater Festival is held.
Before it became Prospect Park, the land was originally purchased from the Southern Pacific Railroad in 1881.  The land cost $1.25 per acre! The area was originally used as a boarding house for laborers which later become the first hotel in Redlands.  Guests paid $1 for a night at the hotel.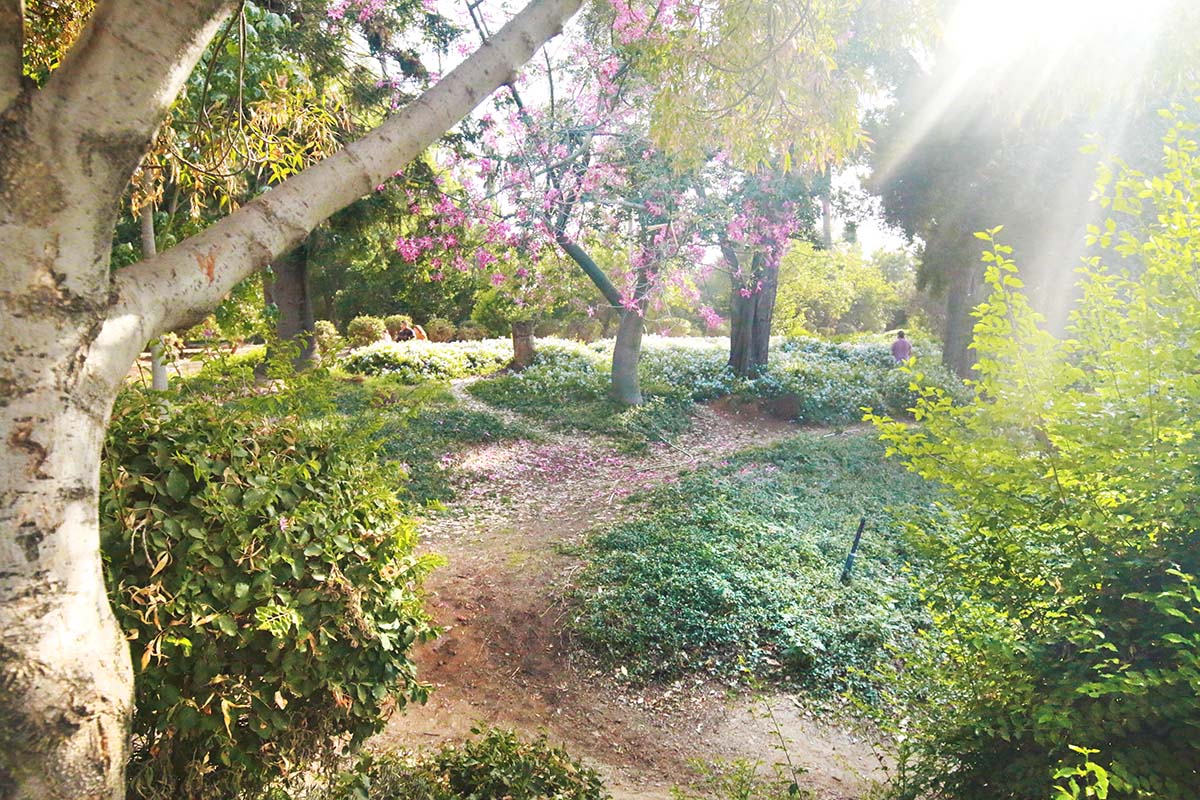 In 1888 the hotel closed as competitors built other hotels closer to the railroad.  In 1891 wallpaper businessman John Breed purchased the Prospect House as his personal home. Breed went on to become a prominent man in Redlands. He became the director of the Redlands Orange Grove and Water Co. and served as a library trustee with Alfred Smiley.
Sadly the Prospect House was destroyed by fire sometime before 1927.  The carriage section of his barn was salvaged though and is still on the grounds today which is used for both public and private events.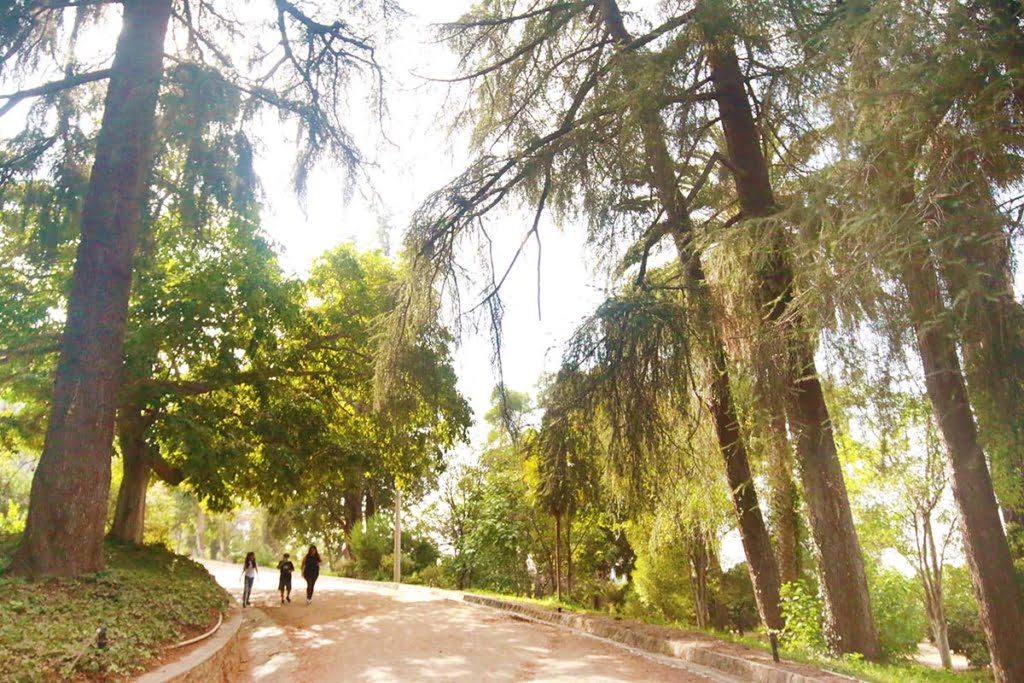 Breed had also planted orange trees on his property and had 15 teams grading Prospect Hill in 1893.  In 1896, Breed sold the property to Thomas Y. England who added more fruit trees and unique plants, a pond with goldfish, walls adorned with rose bushes and so much more!  When the park was finished it even had a few presidential visits, including William McKinley in 1901 and later Theodore Roosevelt and William Howard Taft.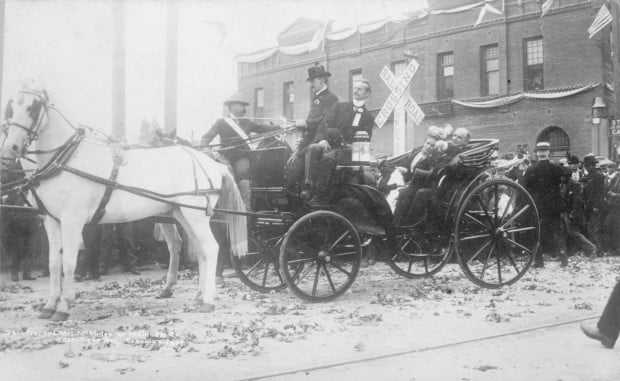 Their is also a gorgeous Victorian home on the grounds called the Kimberly Crest. It was closed due to Covid when we visited, but trust me,  will be back!
Haunted? Sadly, during our research of Prospect Park, we learned that there have been some very disturbing murders over the years.  The most prominent murder is probably that of a young girl whose body was found above the amphitheater.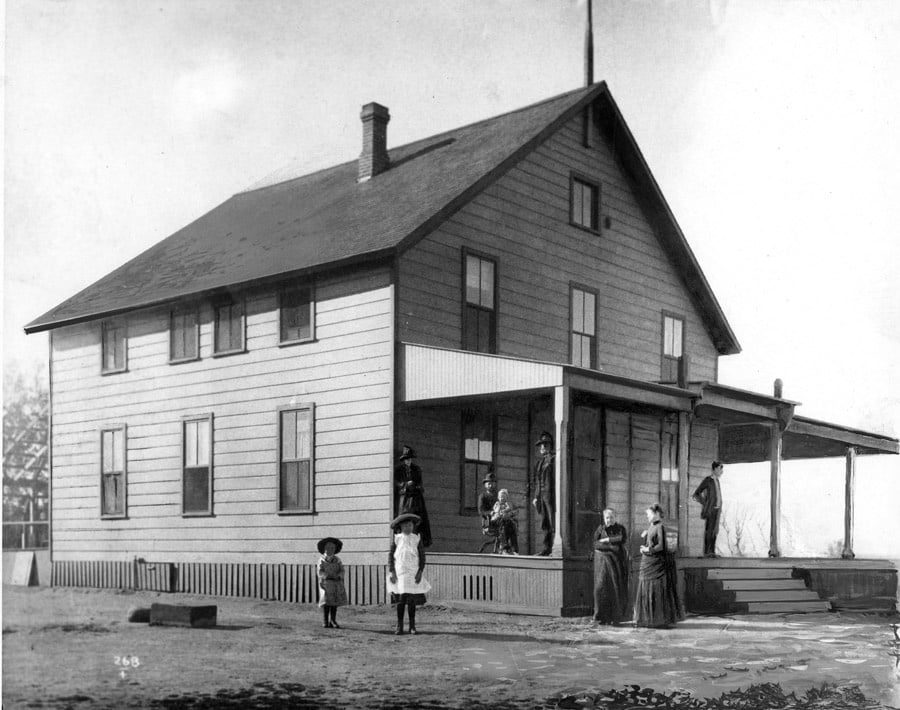 You can learn more about it here as I'll leave the details out.  People have reported seeing apparitions of a young girl wearing the same clothes the victim was wearing the night she was murdered.
One person recounts "I used to run around Prospect Park making the security guards chase my friends and me, while running from the guard, someone reached out from one of the orange trees as I passed and grabbed a hold of me, and it was not one of the people I was with. Scared the living poo out of me."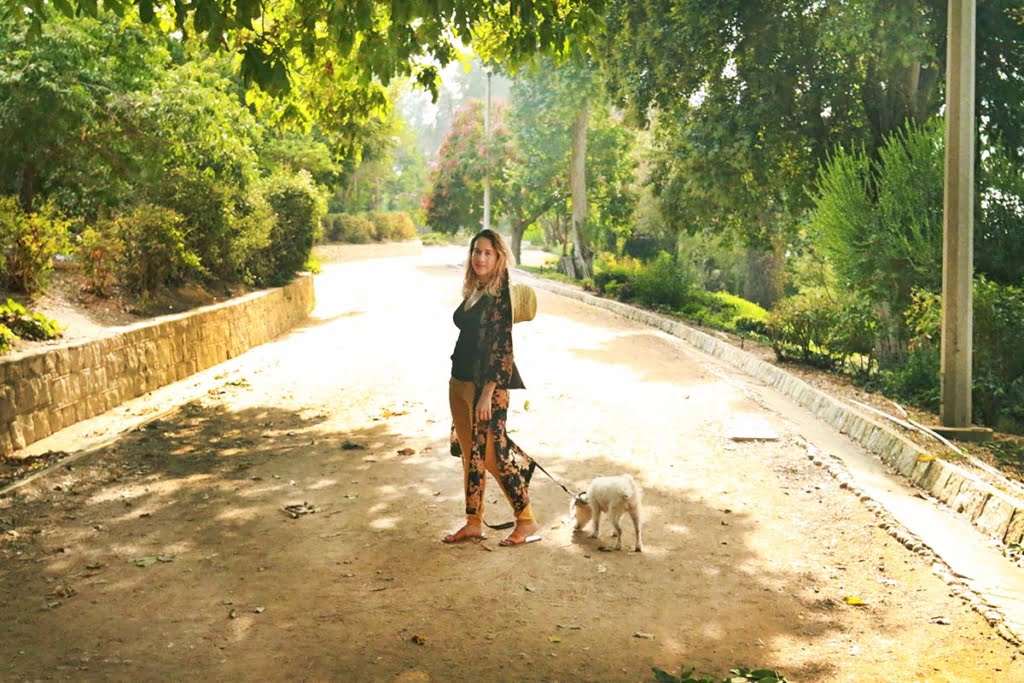 Personal Experience
This is definitely a very beautiful park, and for that reason, also very popular.  Plan on not being the only one here and most likely dodging people being photographed.  This spot is very photogenic afterall!
The bamboo forest was my favorite part.  Although not a super complex grove to navigate through, it was long enough to feel like a mini-adventure and made for some cool photos!
We made sure to have lunch at Tios Tacos on our way up here, but there are plenty of other great food spots even closer.
Redlands Prospect House, built in 1882, was the "Redlands" colony's first hotel
in 1882.
Credit: Courtesy of the A.K. Smiley Library's Heritage Room.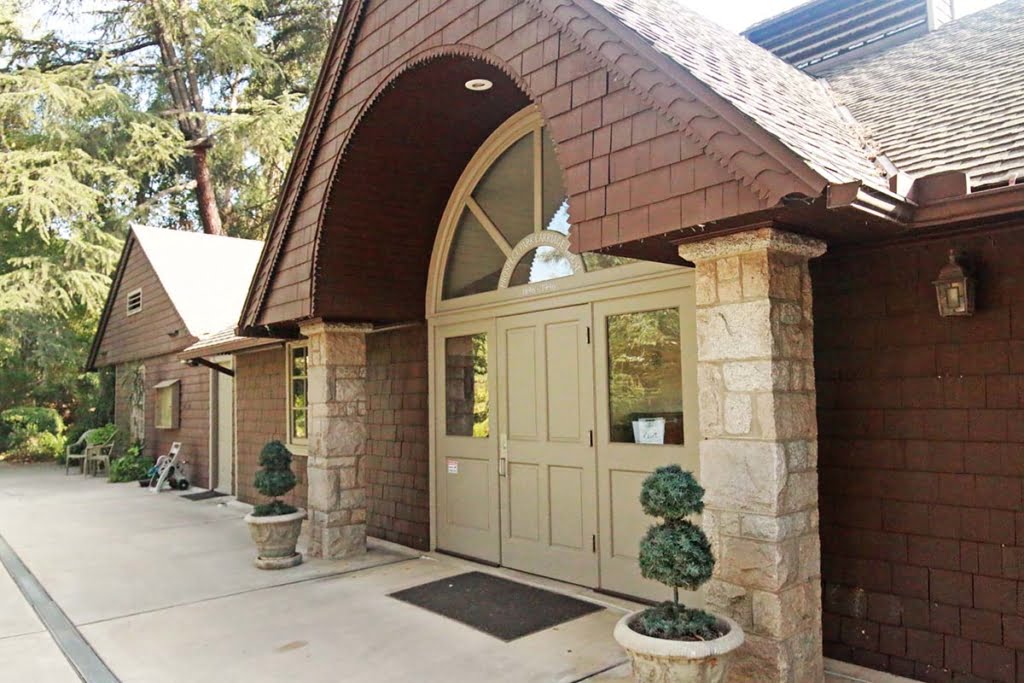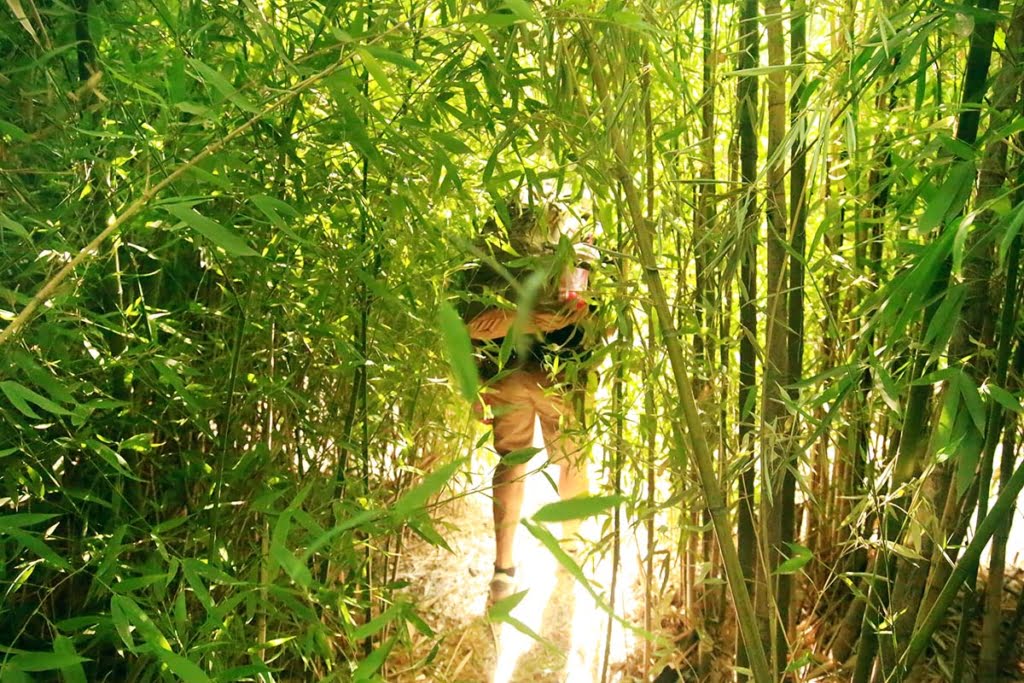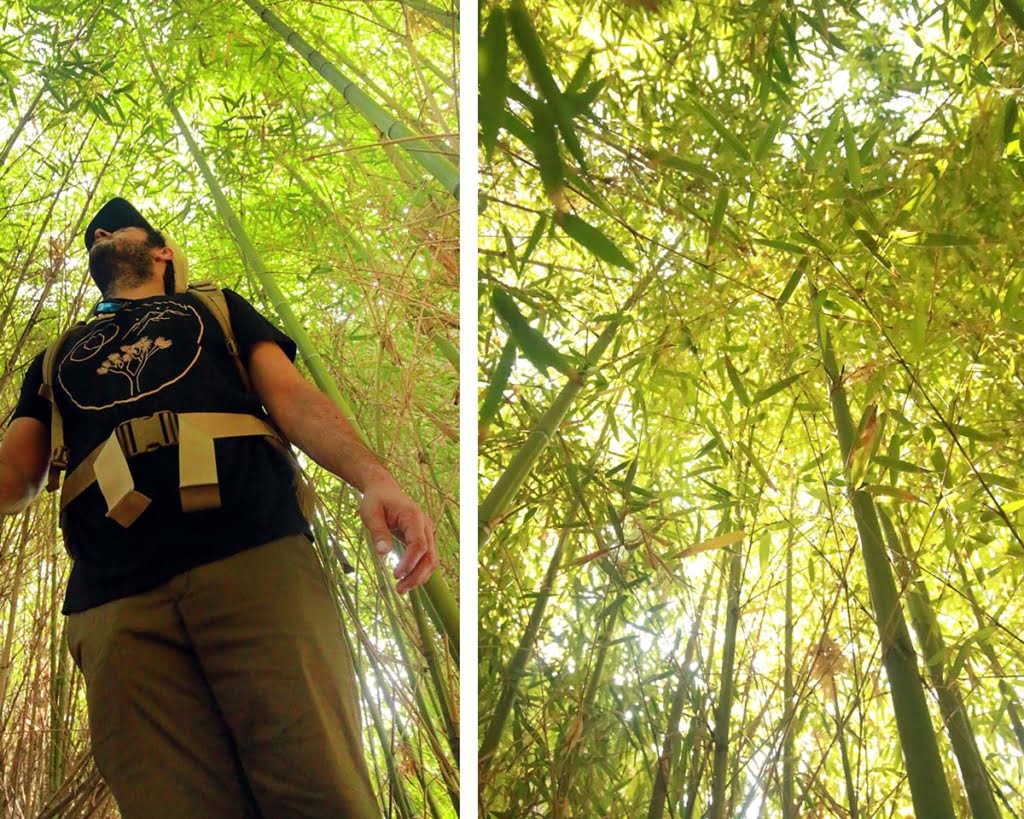 Make sure to follow our other website too!