Hello everyone! This is a friendly reminder that any of these fun places we may visit, we are a guest at. Please treat both businesses and trails with the utmost respect. We here at Hidden California follow the 'Leave no Trace' mantra, meaning whatever you bring with you comes back with you. If you see trash on a trail, please do your part to help remove it. Remember, we are not picking up trash from another person but instead cleaning up for Mother Nature. Happy adventures!
500 W Paseo Del Mar
San Pedro, CA 90731
33.705860, -118.289603
Hike: there is about a mile of exploring   Level: moderate
Dog-Friendly: No    Kid-Friendly: Yes
About the Sunken City
The Sunken City is the aftermath of a devastating landslide that occurred along a cliffside in San Pedro in 1929.
A developer named George Peck built bungalows along the cliff to attract people into buying the exclusive ocean-front homes.  Little by little the land around them began to crumble until it all went tumbling below.
Investigators of the incident claim that the ground was shifting at a rate of 11 inches per day before the landslide occurred.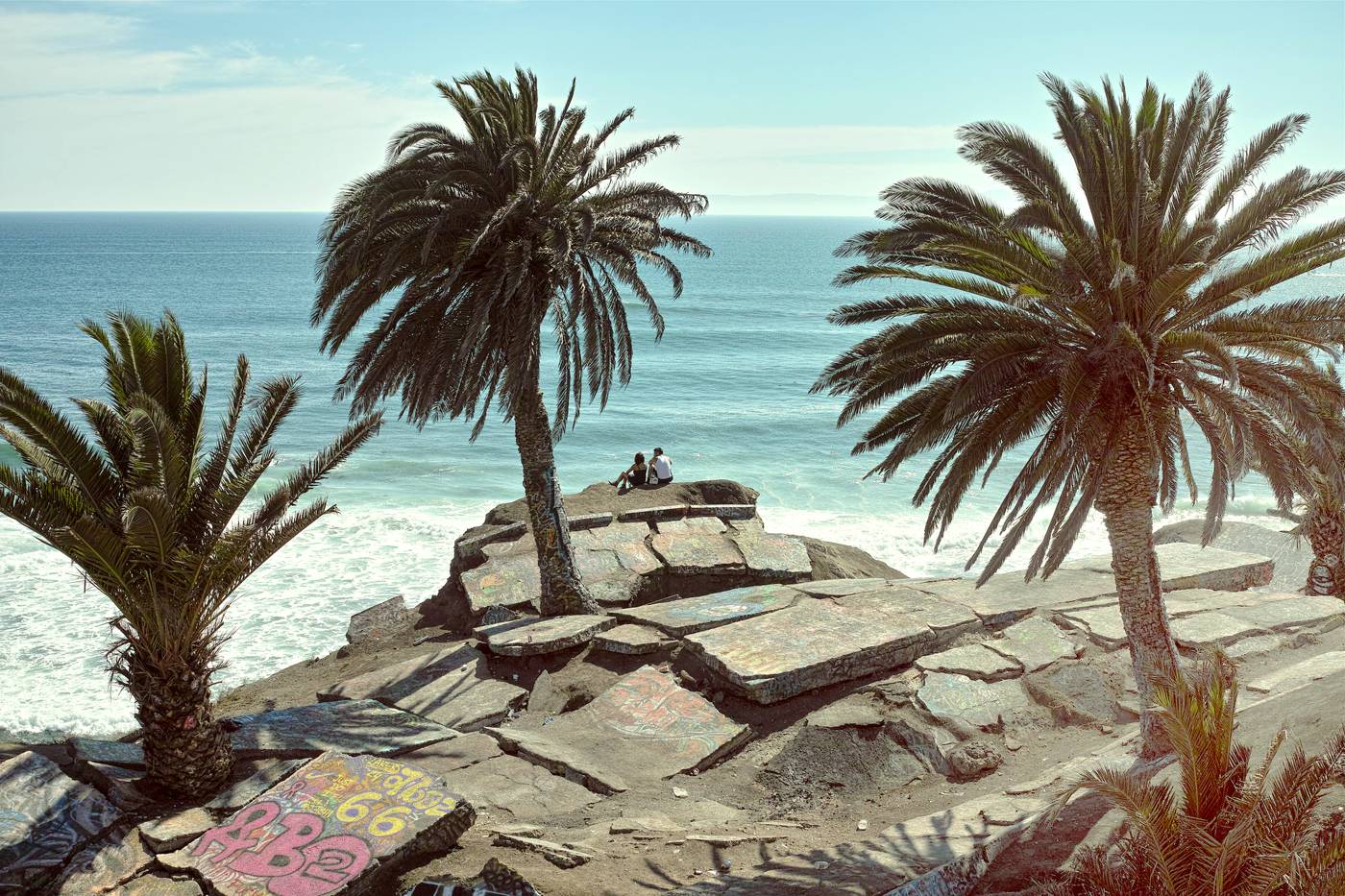 Most of the homes were saved and relocated, except for two which slid into the ocean. Part of the adjoining Point Fermin Park also fell into the ocean.
Today the Sunken City sits like a post-apocalyptic wonderland for explorers and adventurers alike.  I'm shocked that after all this time it still remains, but so happy that we still get to explore this insane area!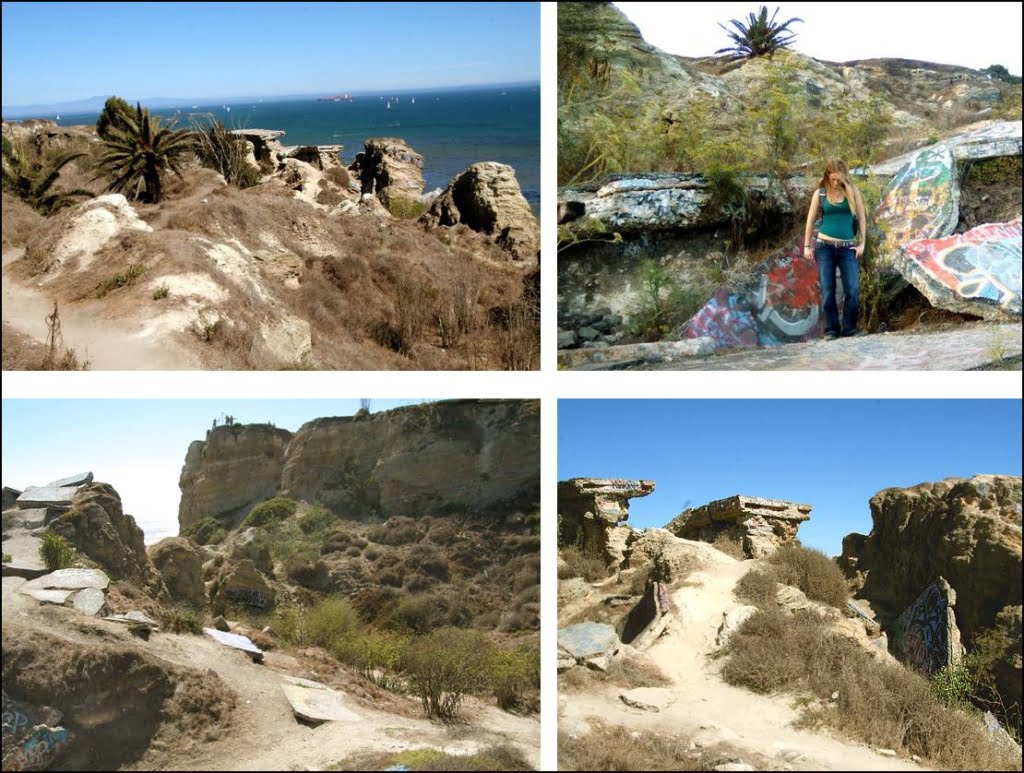 Check out our other site too!