Hello everyone! This is a friendly reminder that any of these fun places we may visit, we are a guest at. Please treat both businesses and trails with the utmost respect. We here at Hidden California follow the 'Leave no Trace' mantra, meaning whatever you bring with you comes back with you. If you see trash on a trail, please do your part to help remove it. Remember, we are not picking up trash from another person but instead cleaning up for Mother Nature. Happy adventures!
Highway 243
Idyllwild, 92220
33.804938, -116.779857
Dog-Friendly: Yes    Kid-Friendly: Yes
Hours:6 am to 10 pm  Hike: .5 mile loop
About Lake Fulmor:
Lake Fulmor is a picturesque lake that is a popular fishing and picnicking spot which also makes a great back-drop for photography. The lake was built in the 1950's and was named after Riverside County's longtime surveyor, Alexander Fulmor.  Fulmor designed and built many of the major roads in the county, including all 3 into the San Jacinto Mountains, the Ortega Highway, what is now Highway 111 and the Pines-to-Palms Highway.
When planning out the road through Hall Canyon, they chose to dam the waters of Indian Creek, thus creating Fulmor Lake.  When the lake was created, it was announced in the Town Crier that it would be named after A. C. Fulmor, whose vision and ingenuity played a prominent part in the realization of the highway.
The lake was an instant success with fishermen, who visited by the hundreds to reel in the fish that were regularly being stocked. Rainbow trout are stocked from Spring through late Fall by the DFG. There are also largemouth bass, catfish and bluegill here. A handicap access fishing pier is available.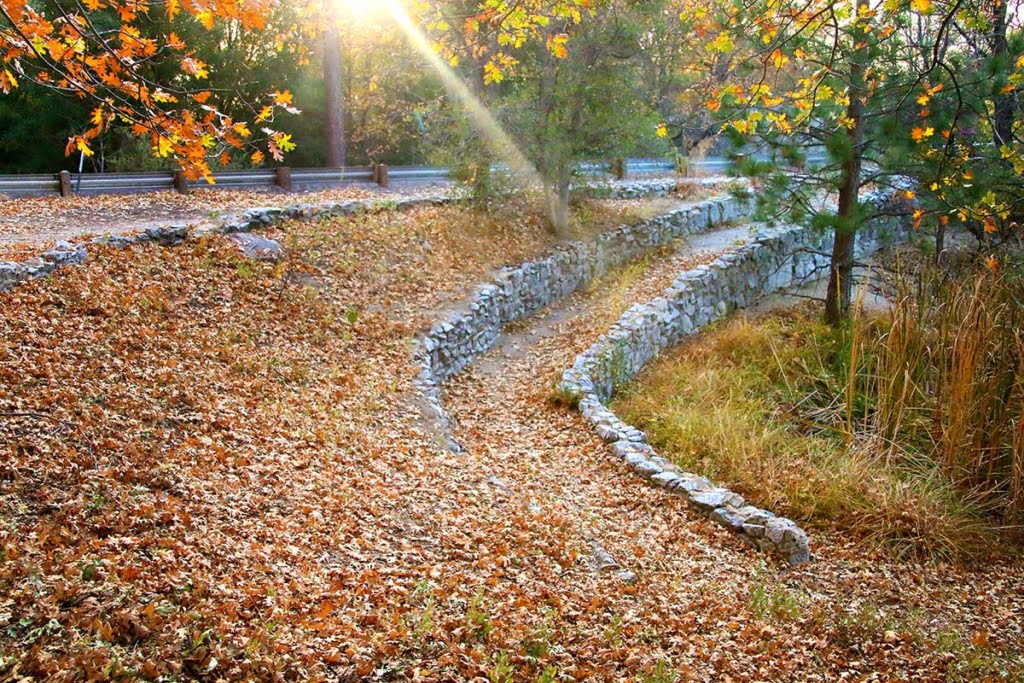 It's a very picturesque lake.  Multiple people were doing family photoshoots when we went there: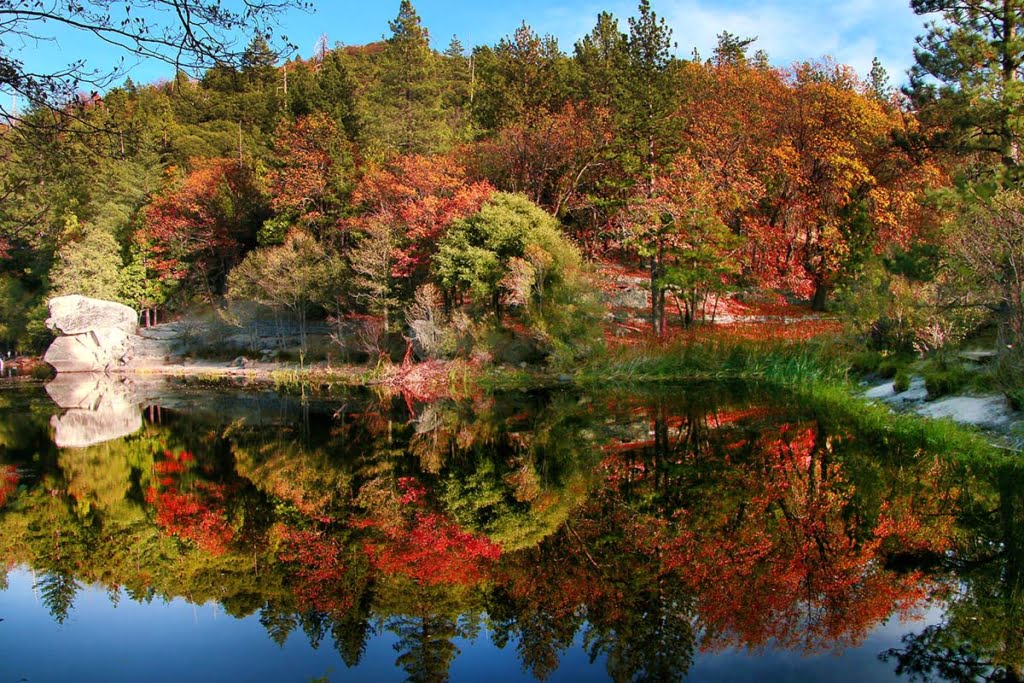 I feel like the boulder on the bottom right must have some special significance, maybe to the Natives.  To me it looks like a sweet grandmother looking down on the lake.  It just had a powerful presence to it: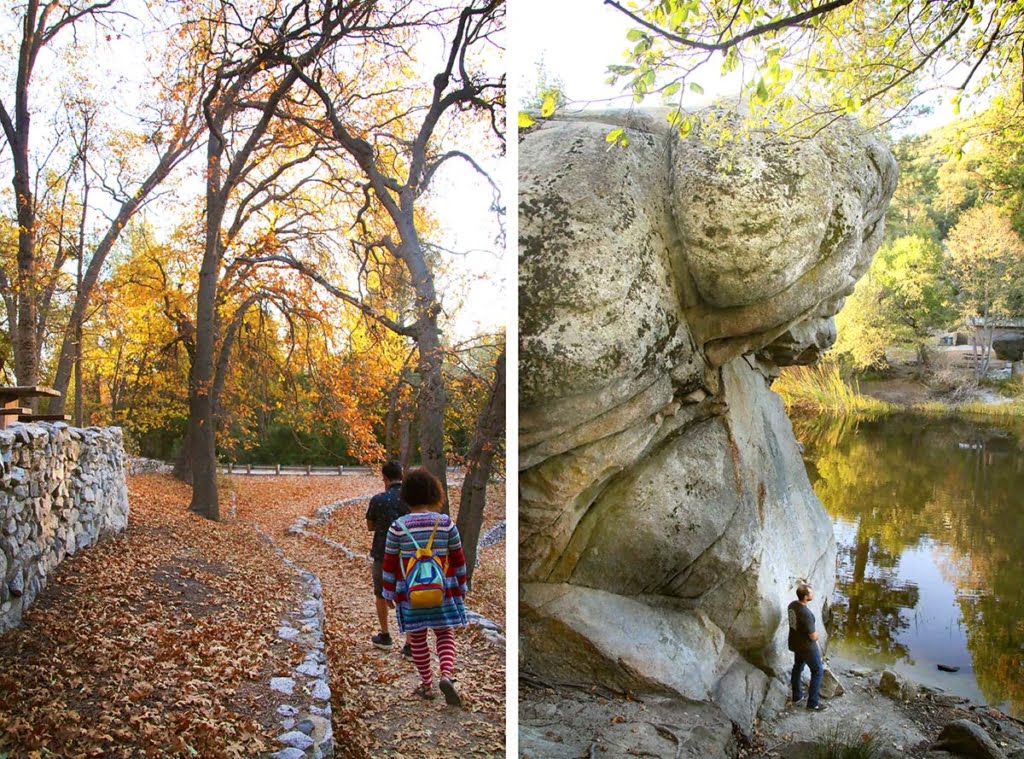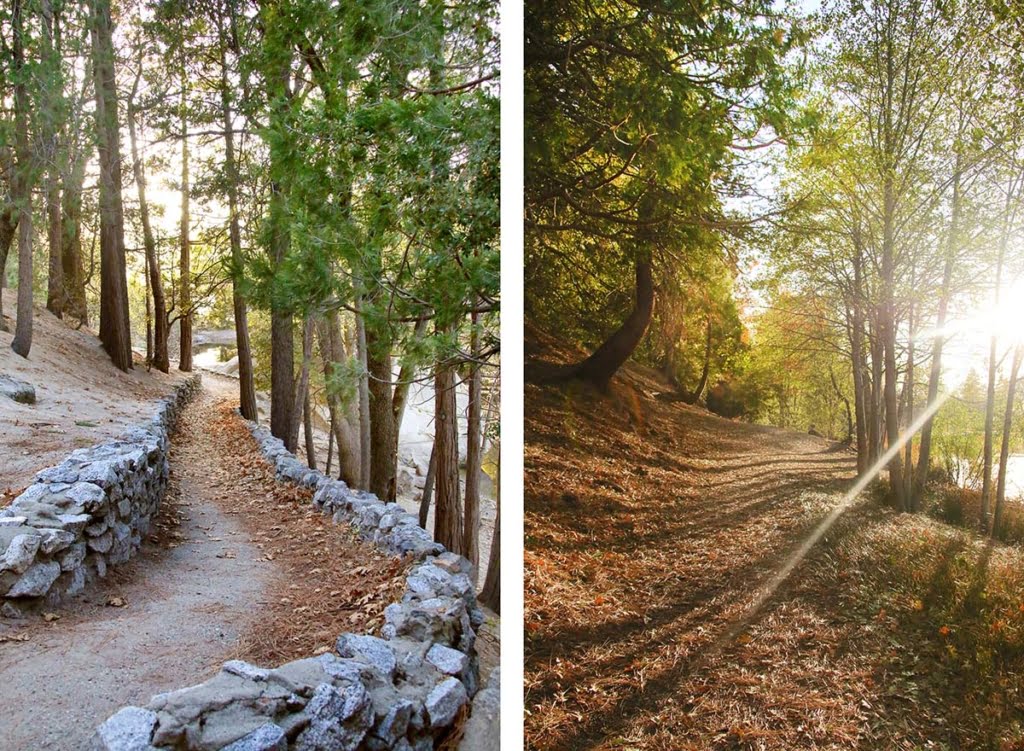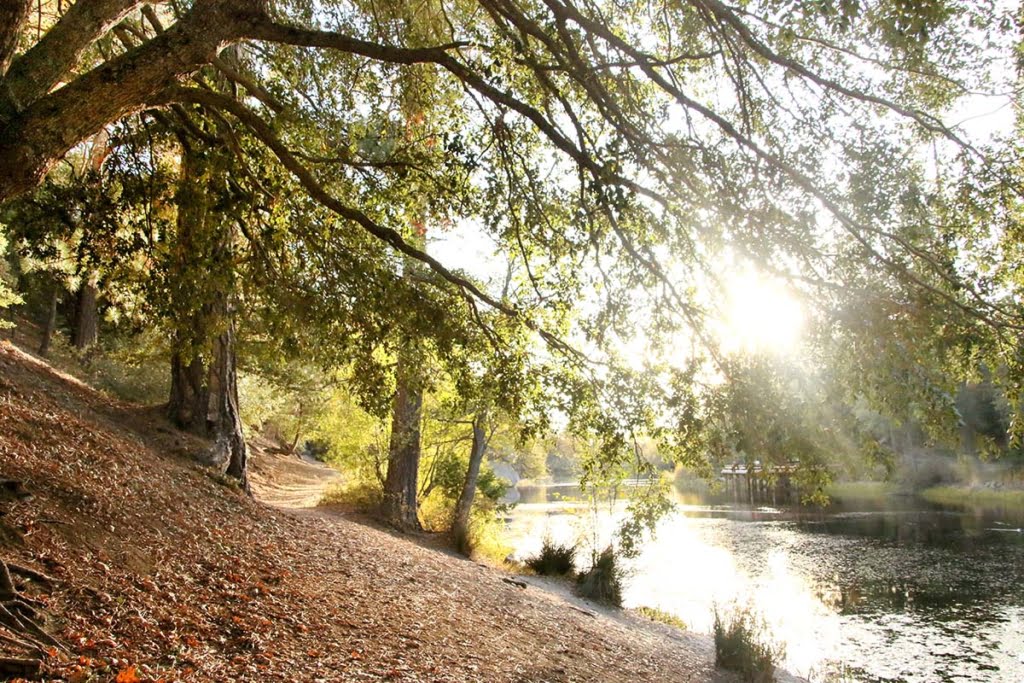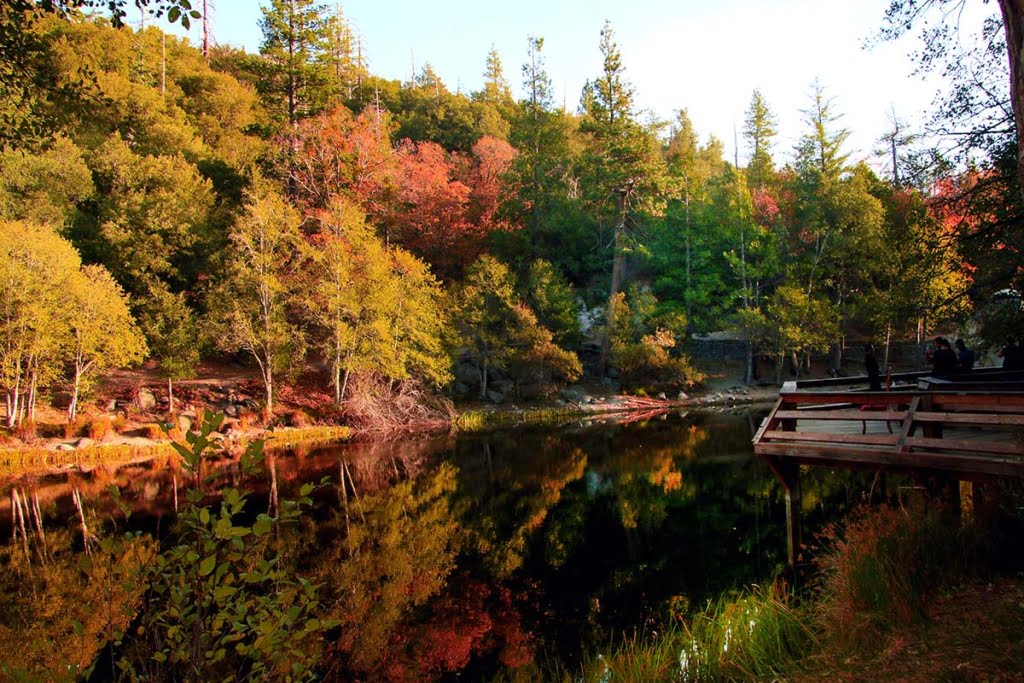 I liked Josh's new sunglasses he picked up from a funky shop in town: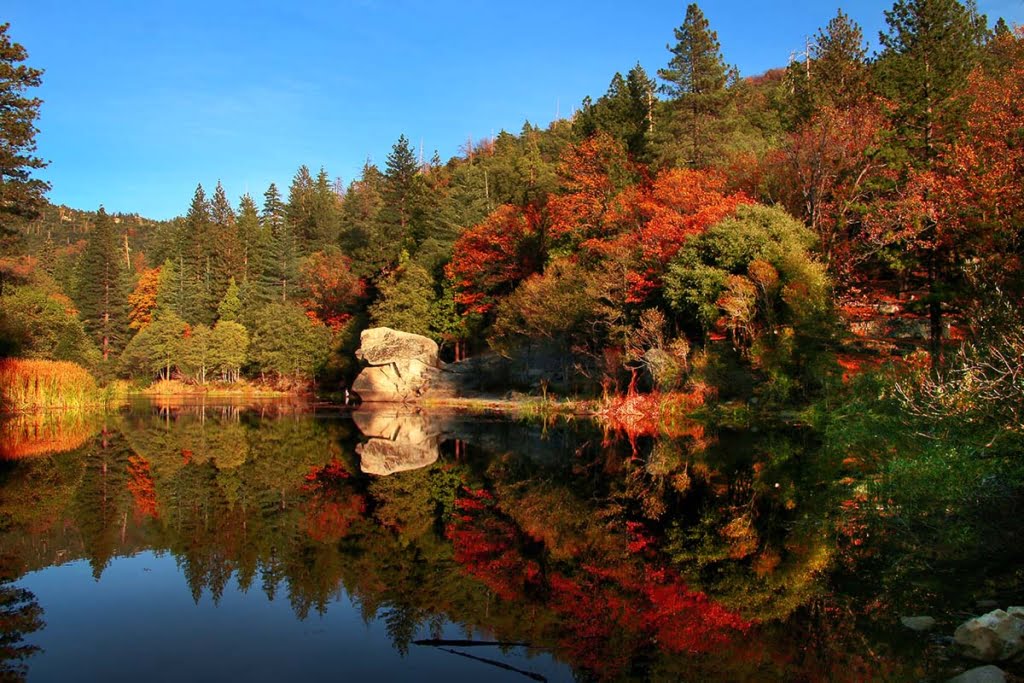 Manzanita berries!