Hello everyone! This is a friendly reminder that any of these fun places we may visit, we are a guest at. Please treat both businesses and trails with the utmost respect. We here at Hidden California follow the 'Leave no Trace' mantra, meaning whatever you bring with you comes back with you. If you see trash on a trail, please do your part to help remove it. Remember, we are not picking up trash from another person but instead cleaning up for Mother Nature. Happy adventures!
41570 Falls Rd
Forest Falls, CA 92339
Where to park: 34.082118, -116.893587   Waterfall: 34.085774, -116.895832
Hike: .7 miles out and back    Level: Easy
Dog-Friendly: Yes, but near the falls can be very dangerous   Kid-Friendly: Yes
About Big Falls
In the charming town of Forest Falls lays one of the highest year-round waterfalls in all of Southern California: Big Falls.  The hike to the falls is under a mile and depending on what time you go, you may be in for a snow-filled adventure!
The waterfall is 500 ft. total broken into a series of cascades. Hikers are allowed to visit three tiers of the waterfall.  The highest point is now closed off to the public after a huge amount of people have fallen to their deaths.  One of the rocks is stained red due to so many people cracking their heads on it.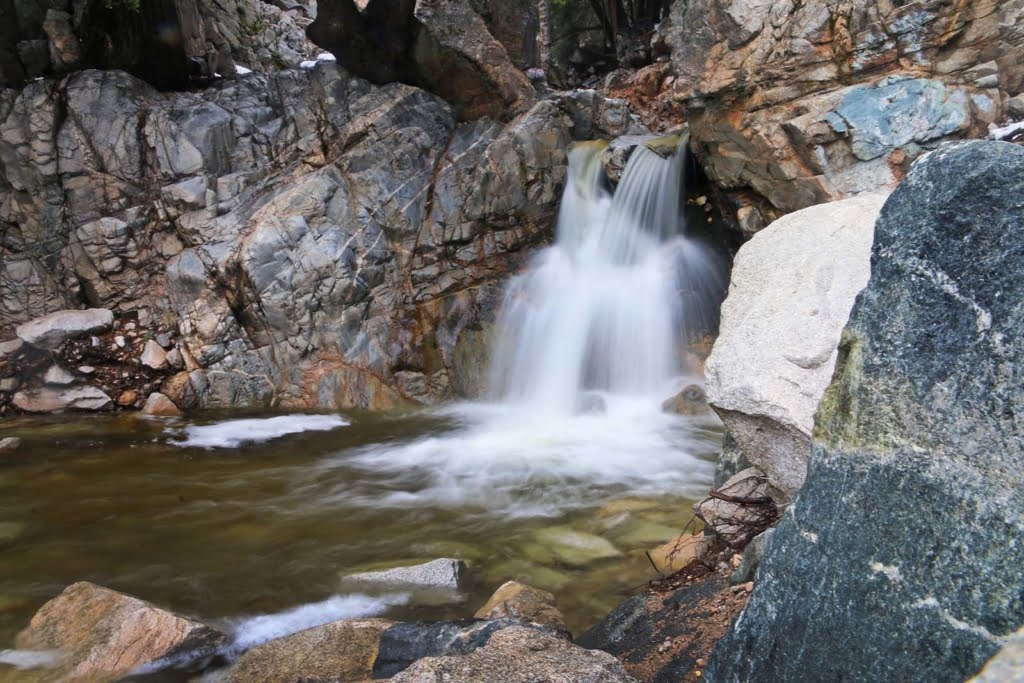 The other cascades are extremely enjoyable though and the views out here are beautiful.  I have been out here twice, both times being in winter, and it was truly a wonderland of an experience.
Although dogs are welcome on leash, I would not recommend bringing them as there is some scrambling involved and they could easily get swept away if they venture too close to the falls.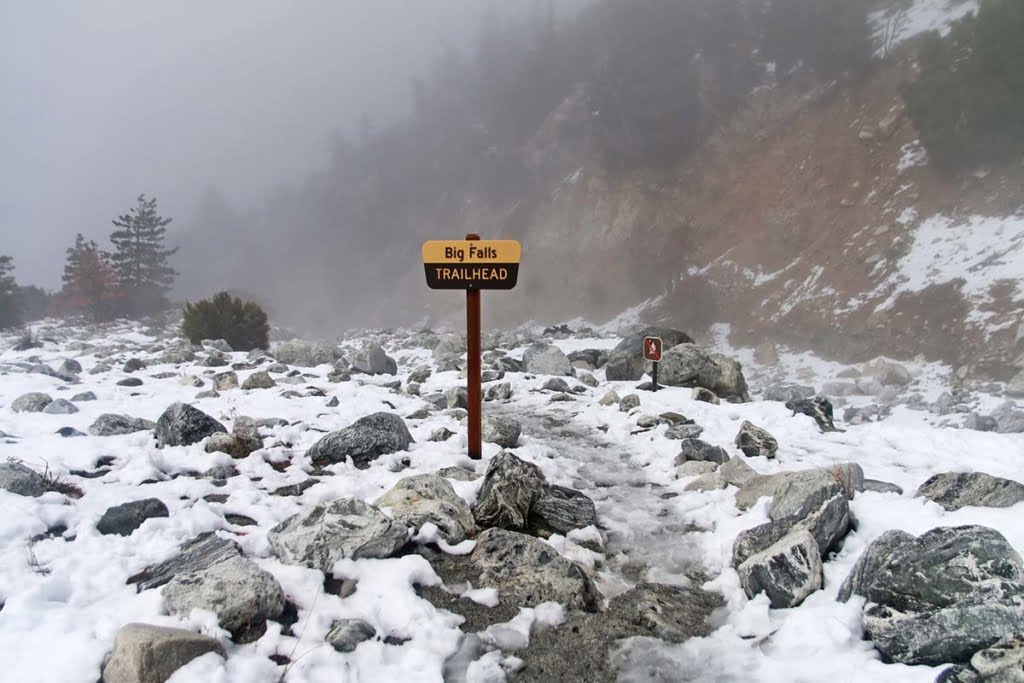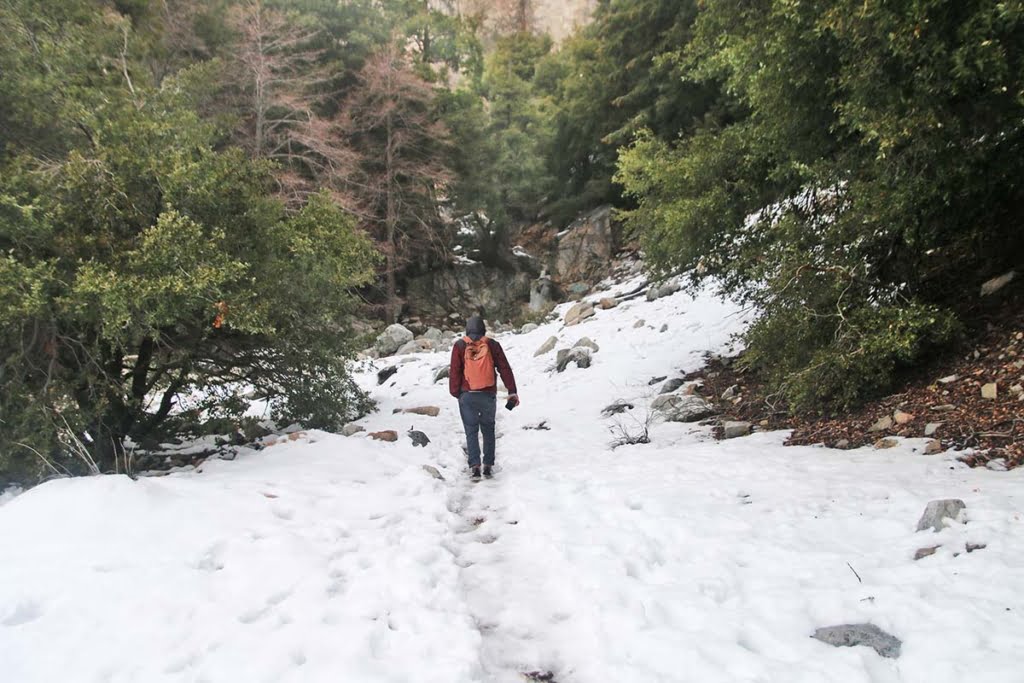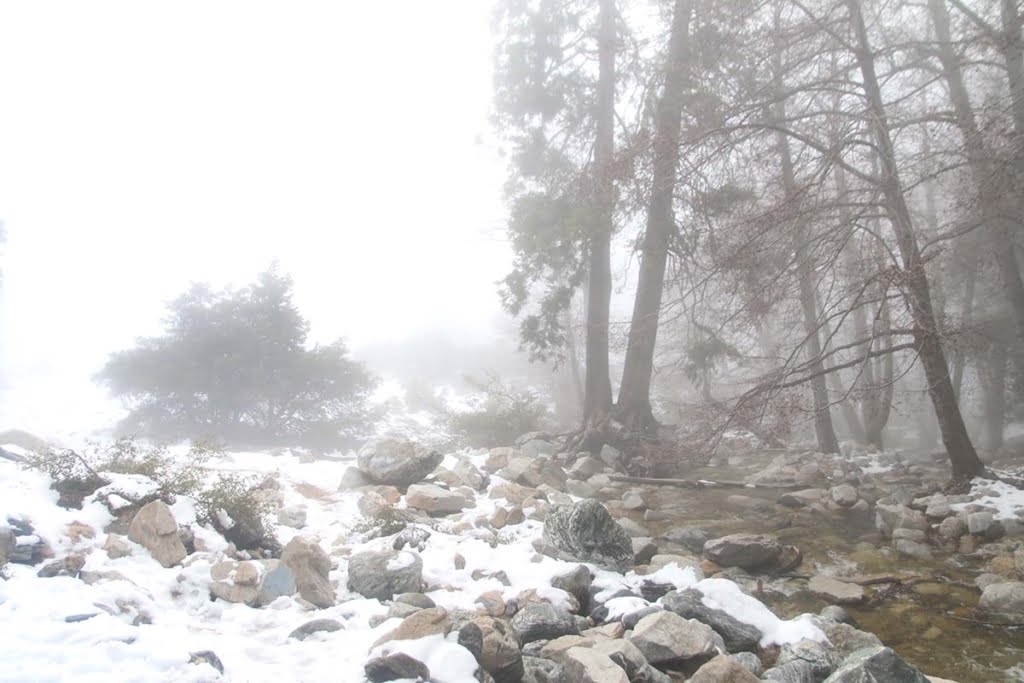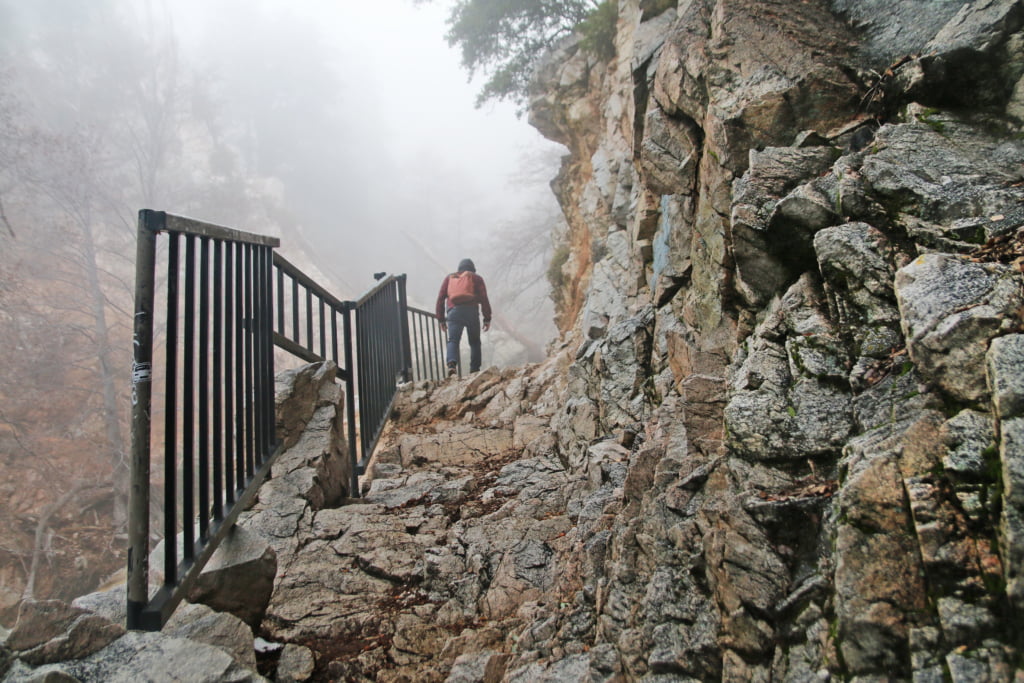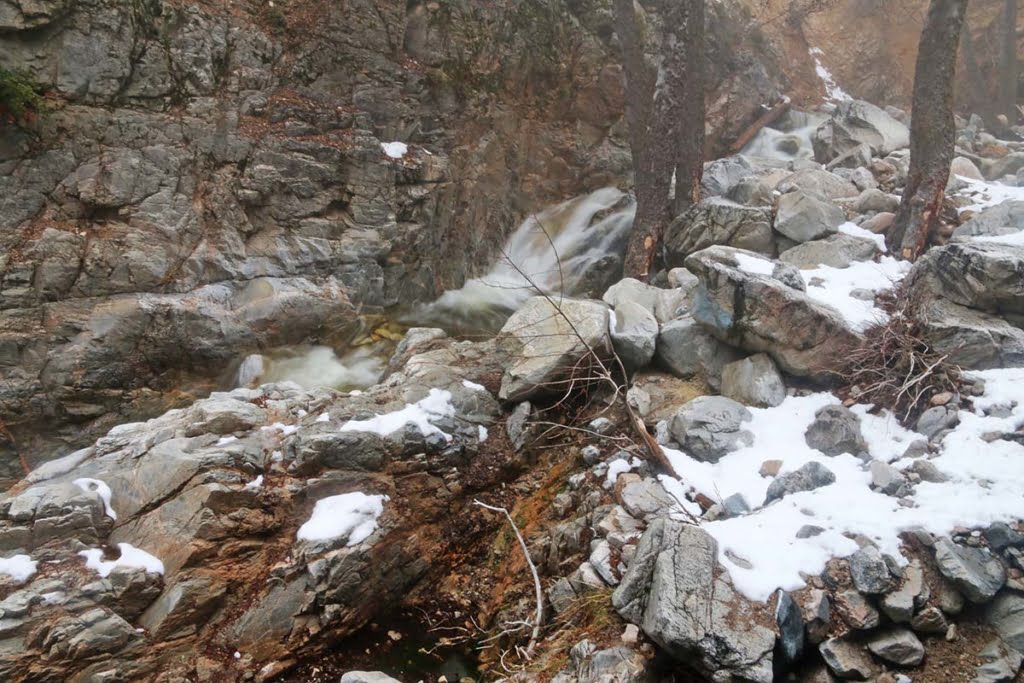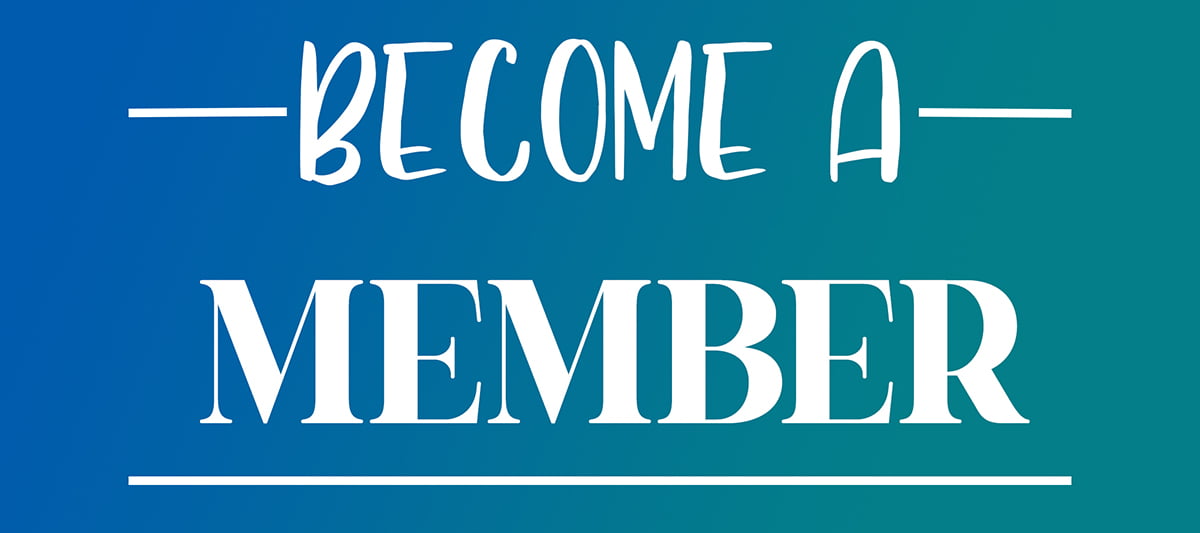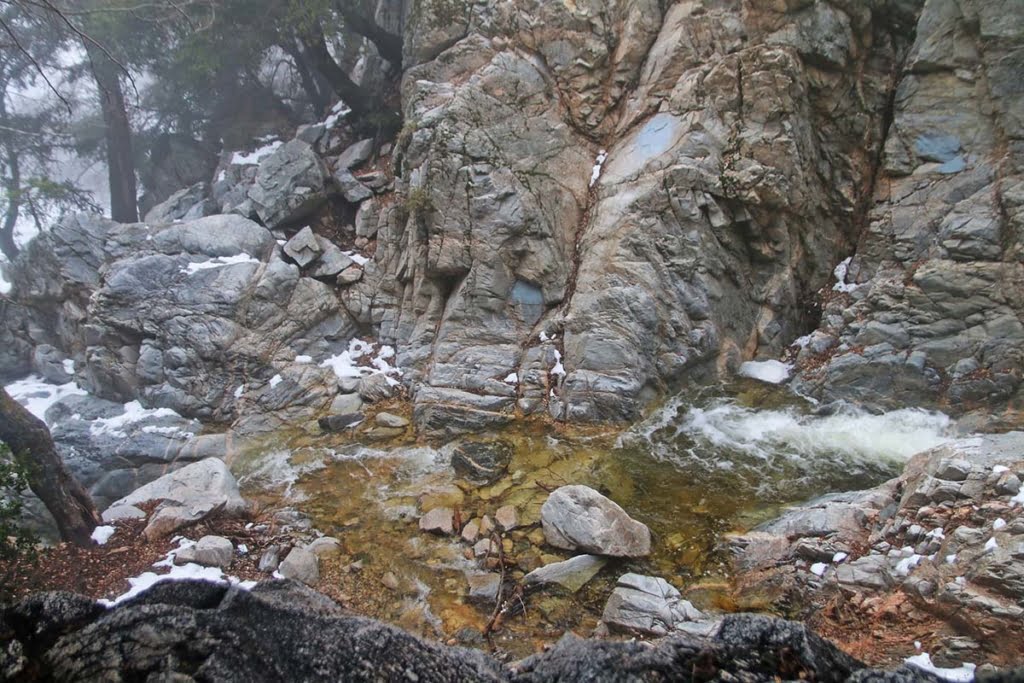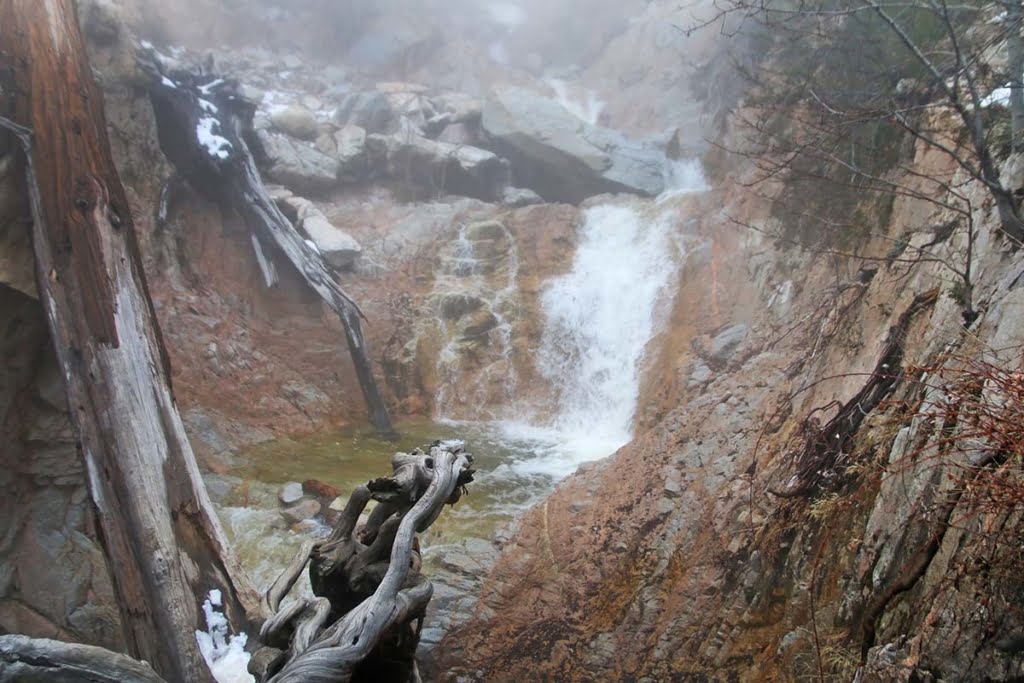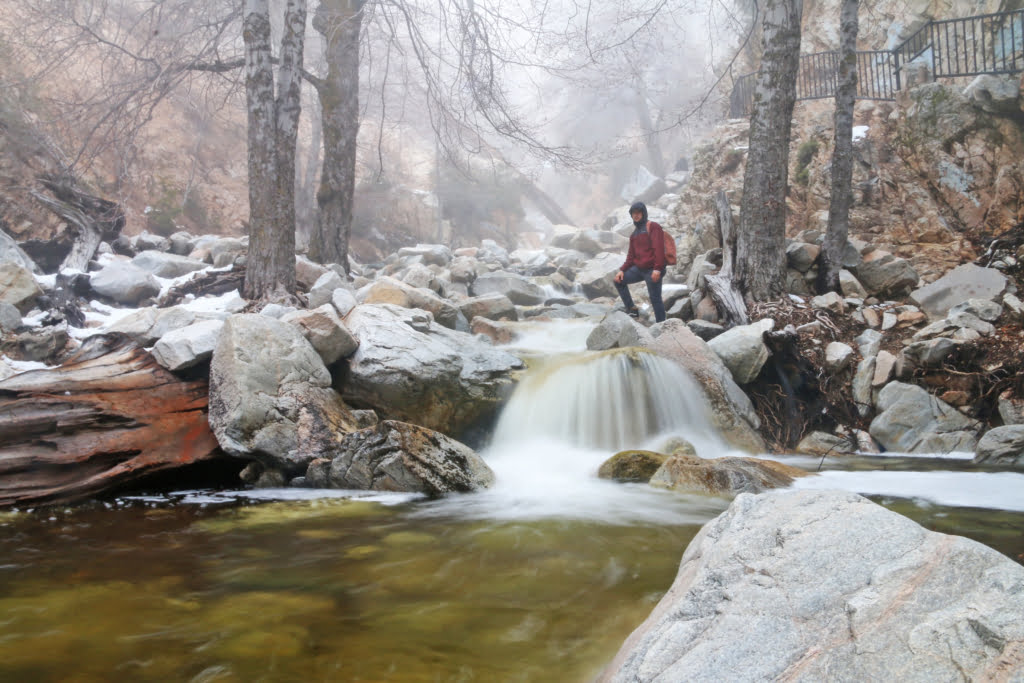 Make sure to follow our other website too!