Hello everyone! This is a friendly reminder that any of these fun places we may visit, we are a guest at. Please treat both businesses and trails with the utmost respect. We here at Hidden California follow the 'Leave no Trace' mantra, meaning whatever you bring with you comes back with you. If you see trash on a trail, please do your part to help remove it. Remember, we are not picking up trash from another person but instead cleaning up for Mother Nature. Happy adventures!
Point Lobos State Reserve
62 California 1
Carmel-By-The-Sea, CA 93923
36.507582, -121.939793
831-624-4909
Hike: there are many trails here   Level: Easy-moderate
Dog-Friendly: No    Kid-Friendly: Yes
About Point Lobos State Reserve
Point Lobos contains a number of hiking trails, many next to the ocean, and a smaller number of beaches. It is the site of a historic marine reserve, which was expanded in 2007. It is also the home to a museum on whaling, which includes a historic building once used by area fishermen.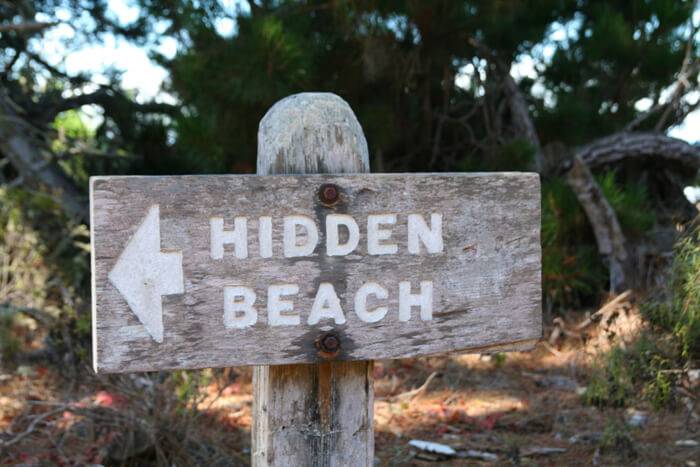 The longstanding wildlife protection and scenic seascape have led Point Lobos to have a reputation as an unparalleled local recreational scuba diving destination.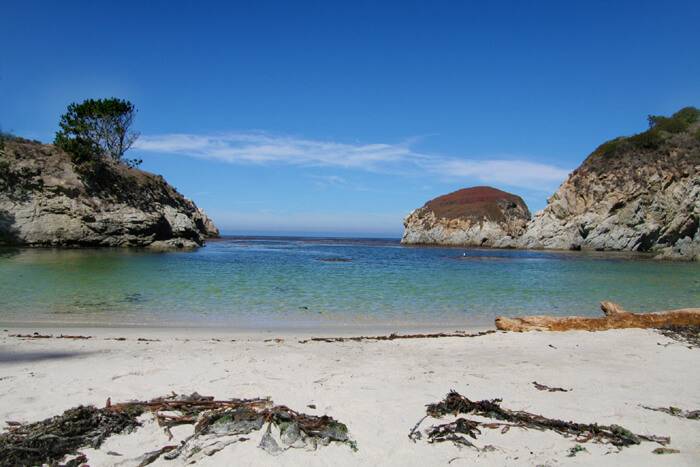 The iconic Point Lobos area is geologically unique and contains a rich and diverse plant and animal life both on shore and in the water. Called the "greatest meeting of land and water in the world" by landscape artist Francis McComas, Point Lobos is considered a crown jewel in the California state park system.
The geological history of Point Lobos describes the rocks that create the headlands and inlets that make Point Lobos famous.
Rocky coast at low tide
Carmel submarine canyon lies just north of Point Lobos. Like Monterey Canyon to the north the canyon provides cold, nutrient-rich water to the surface during upwelling events.
These nutrient rich waters fuel the high primary productivity seen in Carmel and Monterey Bays, which in turn support the high diversity of life observed in the water and on land at Point Lobos.
One of the first things you will probably notice is the lace lichens hanging from the trees everywhere.  It's a type of algae-moss and benefits the trees: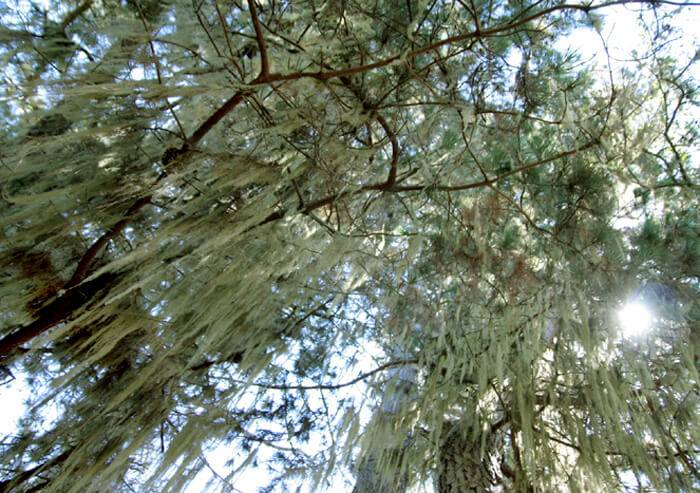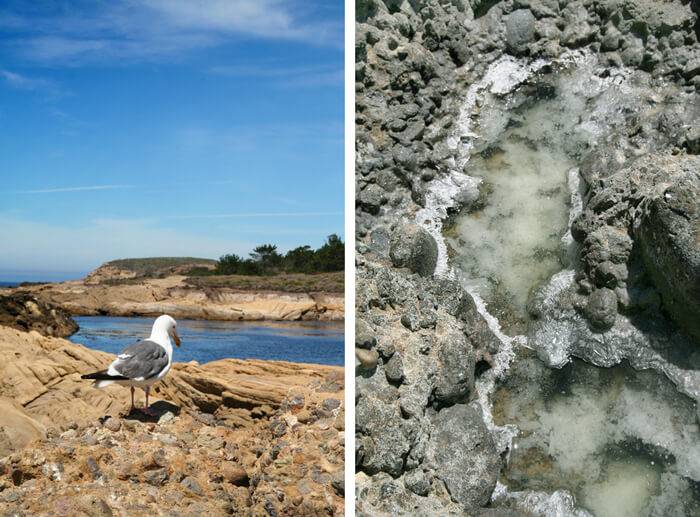 We just kinda tinkered around from trail to trail, not knowing what was around the corner.  We did buy a $2 map though which I highly suggest.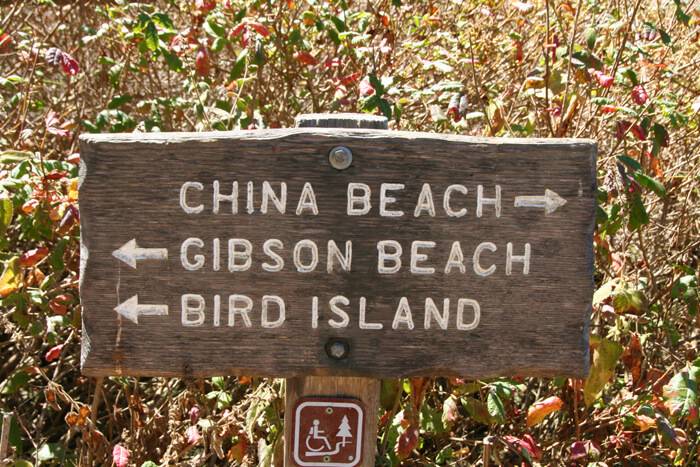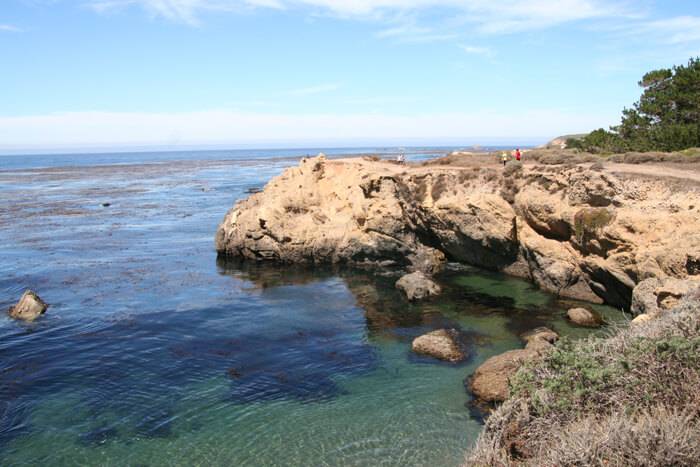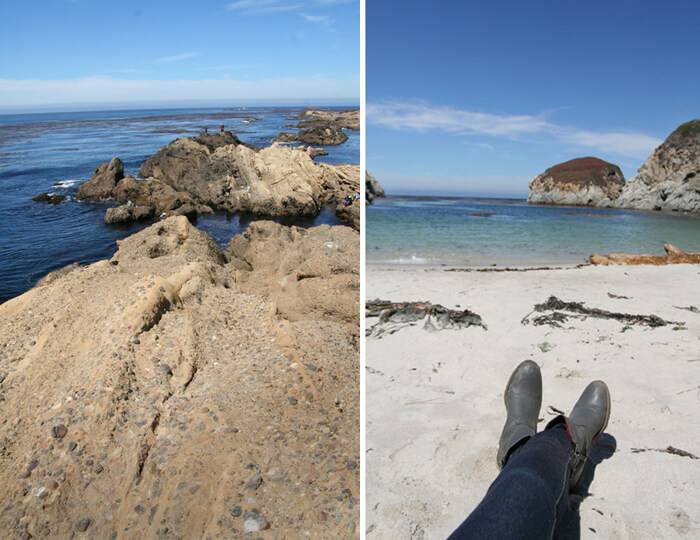 Otters!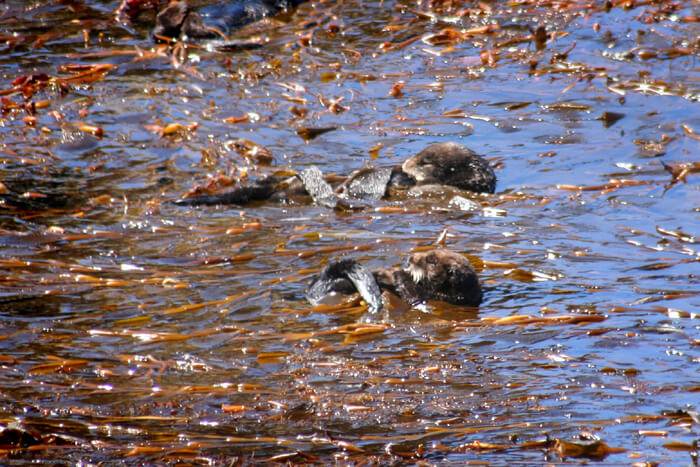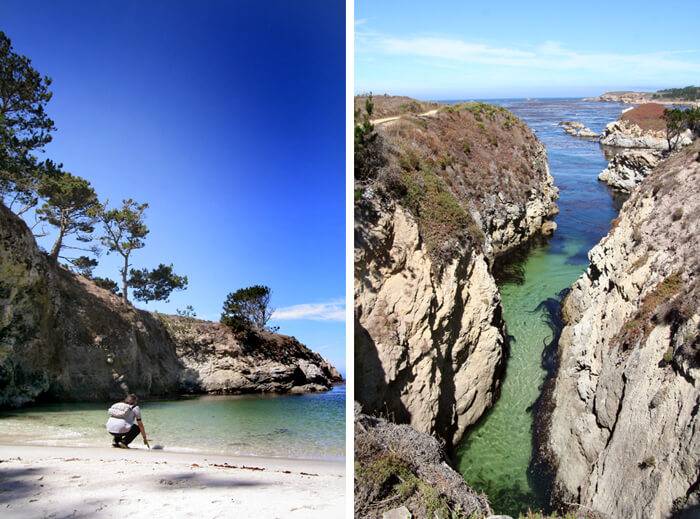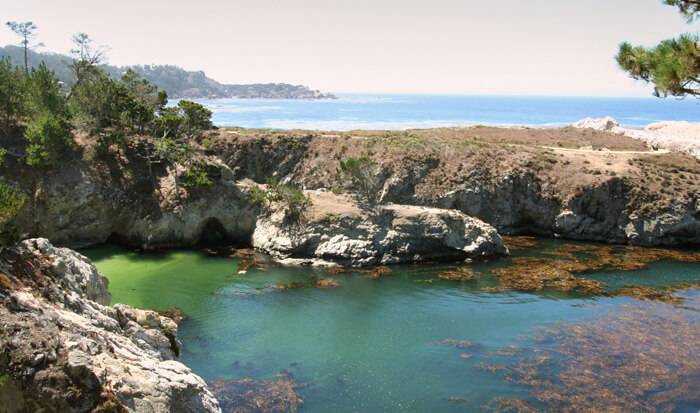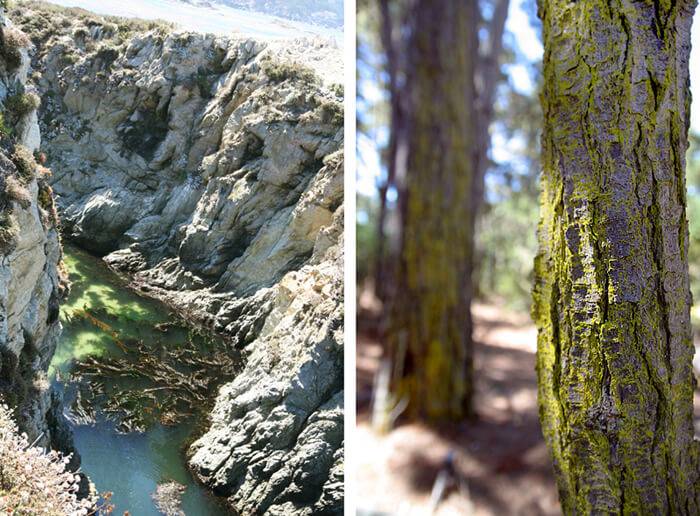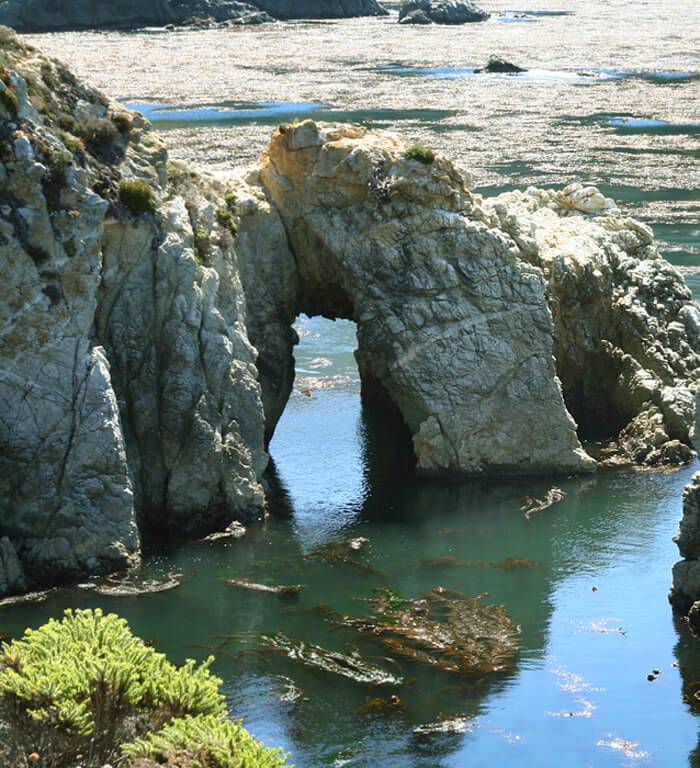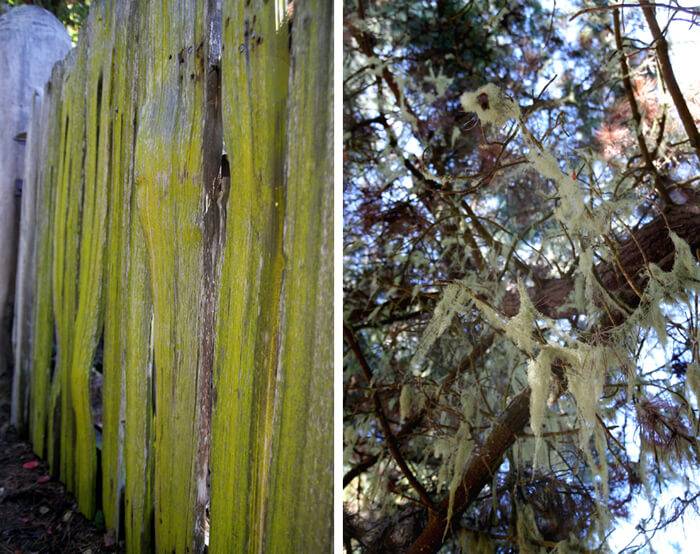 Check out our other site too!