Hello everyone! This is a friendly reminder that any of these fun places we may visit, we are a guest at. Please treat both businesses and trails with the utmost respect. We here at Hidden California follow the 'Leave no Trace' mantra, meaning whatever you bring with you comes back with you. If you see trash on a trail, please do your part to help remove it. Remember, we are not picking up trash from another person but instead cleaning up for Mother Nature. Happy adventures!
Rock City Park
S Gate Rd. Danville, CA 94506
Where to Park: 37.848454, -121.931913
Elephant Rock: 37.849826, -121.934079
Level: Easy   Miles: .8 mile loop
Kid-Friendly: Yes   Dog-Friendly: No
Entrance into Park: $10
About Rock City Wind Caves
Our Hidden California road trips are often trying to cram as much adventure as we can into 4 or 5 days before we head back to San Diego. Since I'd never been to Berkeley before, we decided to camp on Mt. Diablo and get a little taste of what it's like out here!  The campsite offered beautiful views and on our way to Santa Cruz, we hit up this wind cave on the way down!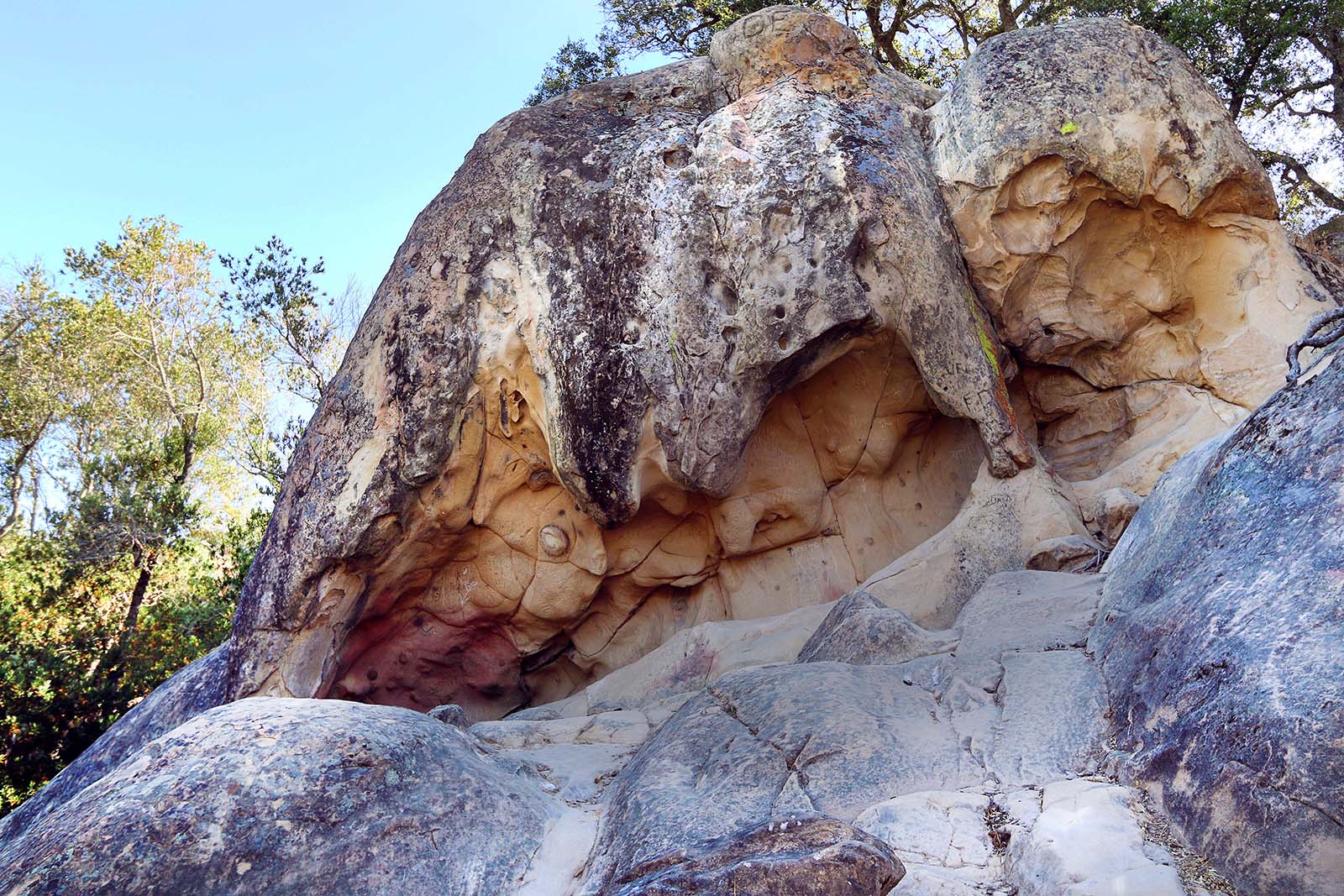 The Rock City Wind Caves hike was a very quick adventure for us, but we did not have time to comb through the entire area.  There are other trails offered that we could have taken which lead to bigger wind caves and the popular Sentinel Rock.
We did hike to Elephant Rock though, which was definitely cool to see.  We have an eagle-shaped rock in San Diego in the town of Warner Springs. Now I can say I've seen an elephant-shaped rock as well!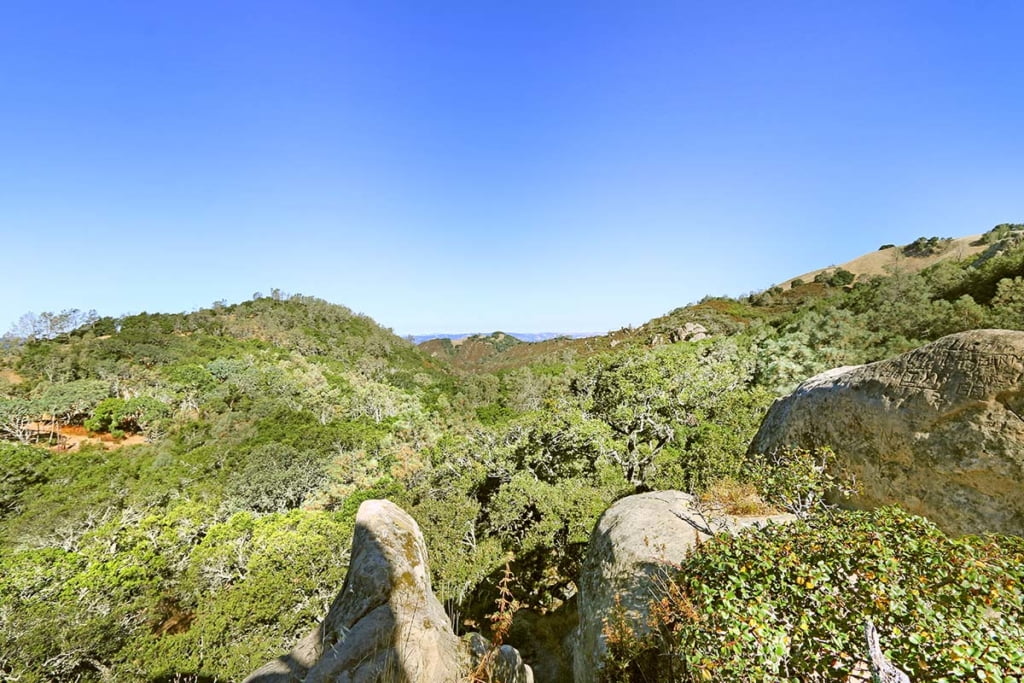 The carved sandstone walls you will venture through are actually ancient rocks formed from shallow sea and wind over the course of 12 million years! There are fossils in this area, including marine snail fossils so keep your eyes peeled! Overall, this is such a small adventure and if you're already in the area, you might as well try it out!
We visited this spot in the middle of summer when everything was pretty dry.  To get the most our of your experience, I would say it's best to visit in springtime or early summer. There was a beautiful lookout point and a tiny slot canyon that we got to go through on the loop trail.
In no time we found Elephant Rock: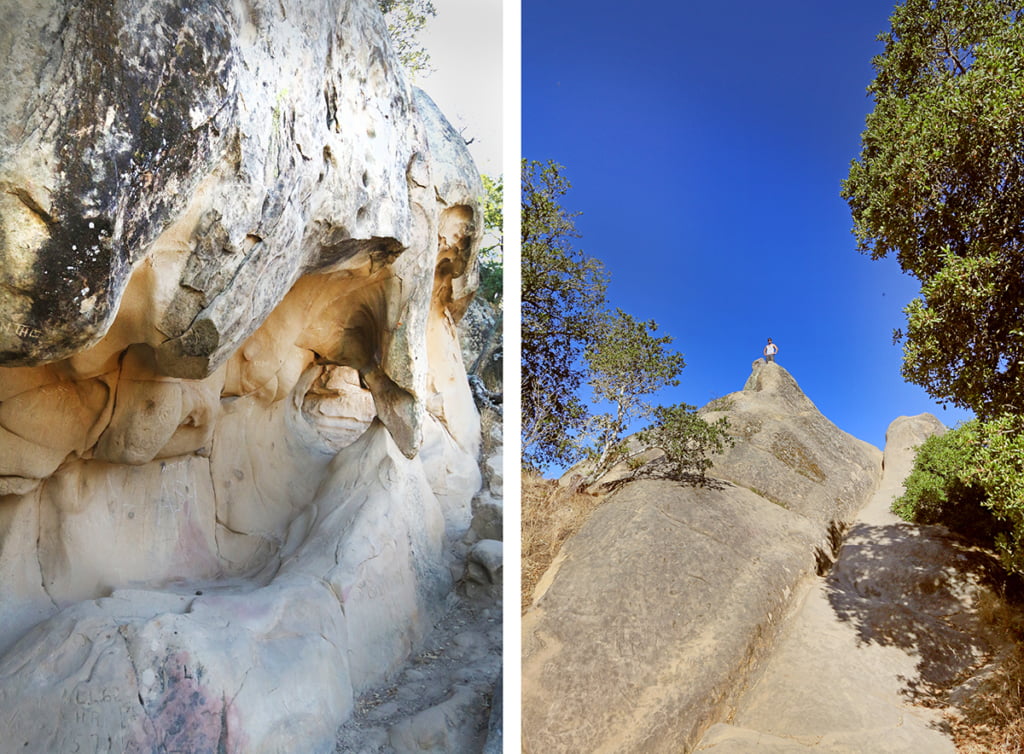 And a beautiful lookout point!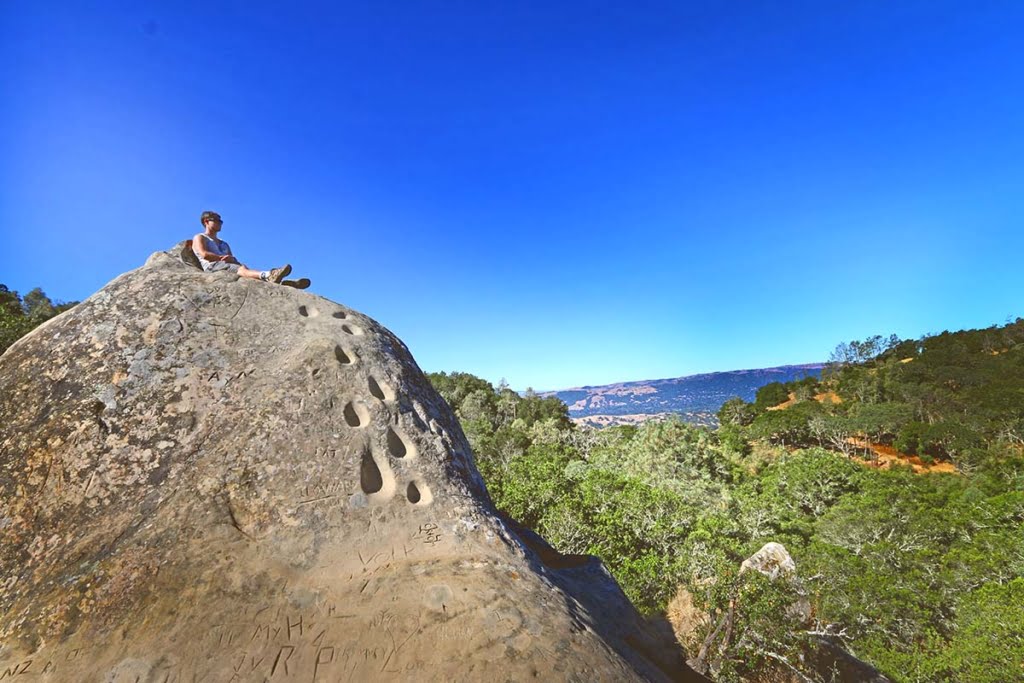 The slot canyon was a skipping stone away from the rest: