Hello everyone! This is a friendly reminder that any of these fun places we may visit, we are a guest at. Please treat both businesses and trails with the utmost respect. We here at Hidden California follow the 'Leave no Trace' mantra, meaning whatever you bring with you comes back with you. If you see trash on a trail, please do your part to help remove it. Remember, we are not picking up trash from another person but instead cleaning up for Mother Nature. Happy adventures!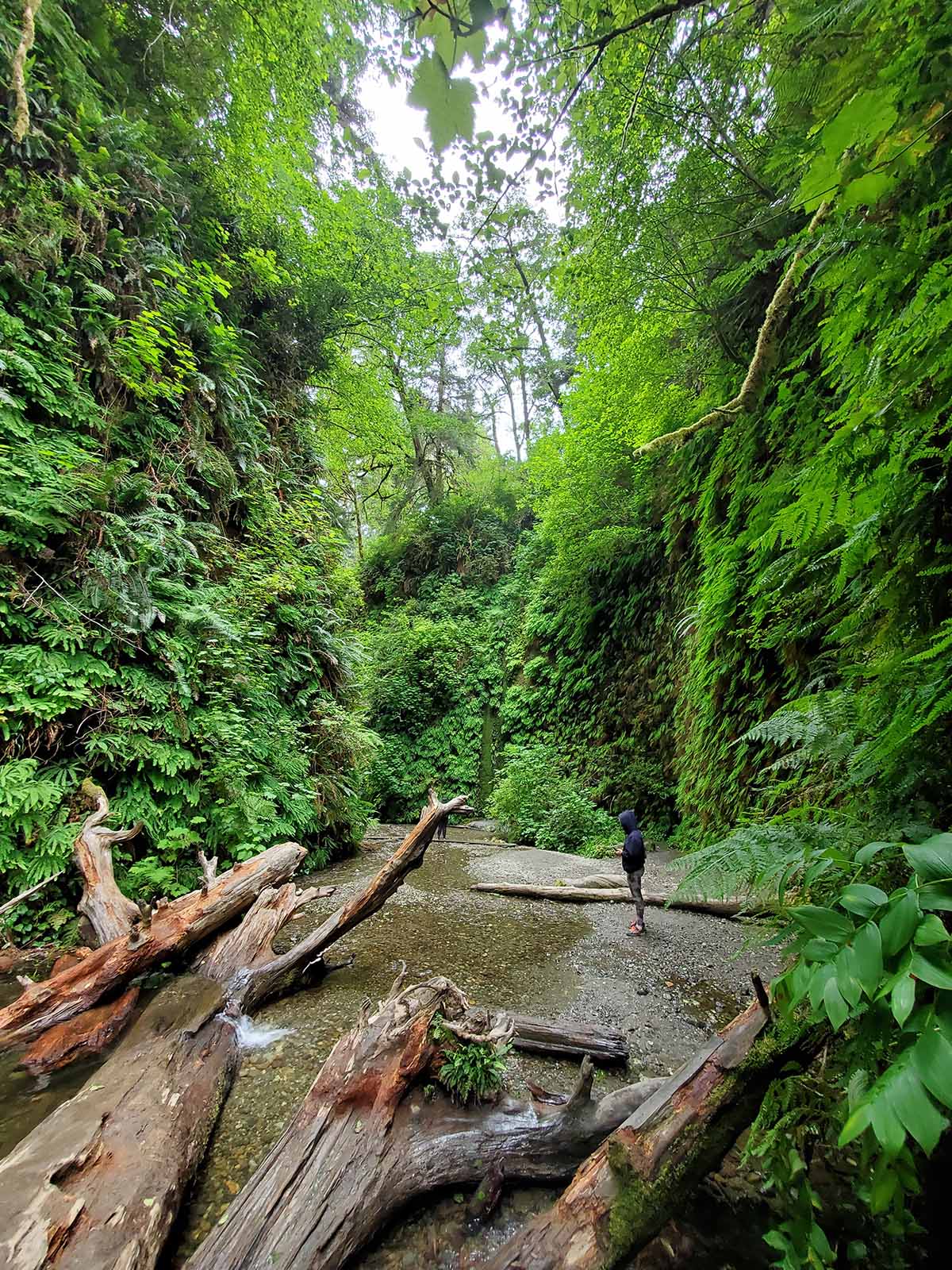 Davision Rd. to Gold Bluffs Beach
Orick, CA 95555
41.4016469699, -124.064837306
Dog-Friendly: Yes   Kid-friendly: Yes
Hike: 1 mile loop    Level: Easy
 (707) 465-7354
Website
About Fern Canyon
Fern Canyon is a beautiful and easy hike located in the Prairie Creek Redwoods State Park Humboldt County. The trail gets its name after the lush ferns growing on the 50 ft. high walls on each side of the canyon. Fern Canyon is recognized as a World Heritage Site and an International Biosphere Reserve.
Due to the prehistoric nature of the park, it was used as a filming location for the movie The Lost World: Jurassic Park. Due to the high moisture content in this area, plant life is bursting.
As this park received a high volume of visitors, a Day Use Permit is required to access Fern Canyon from May 1st – September 30th. Permits will not be required from October 1st – April 30th. Apply for a permit here.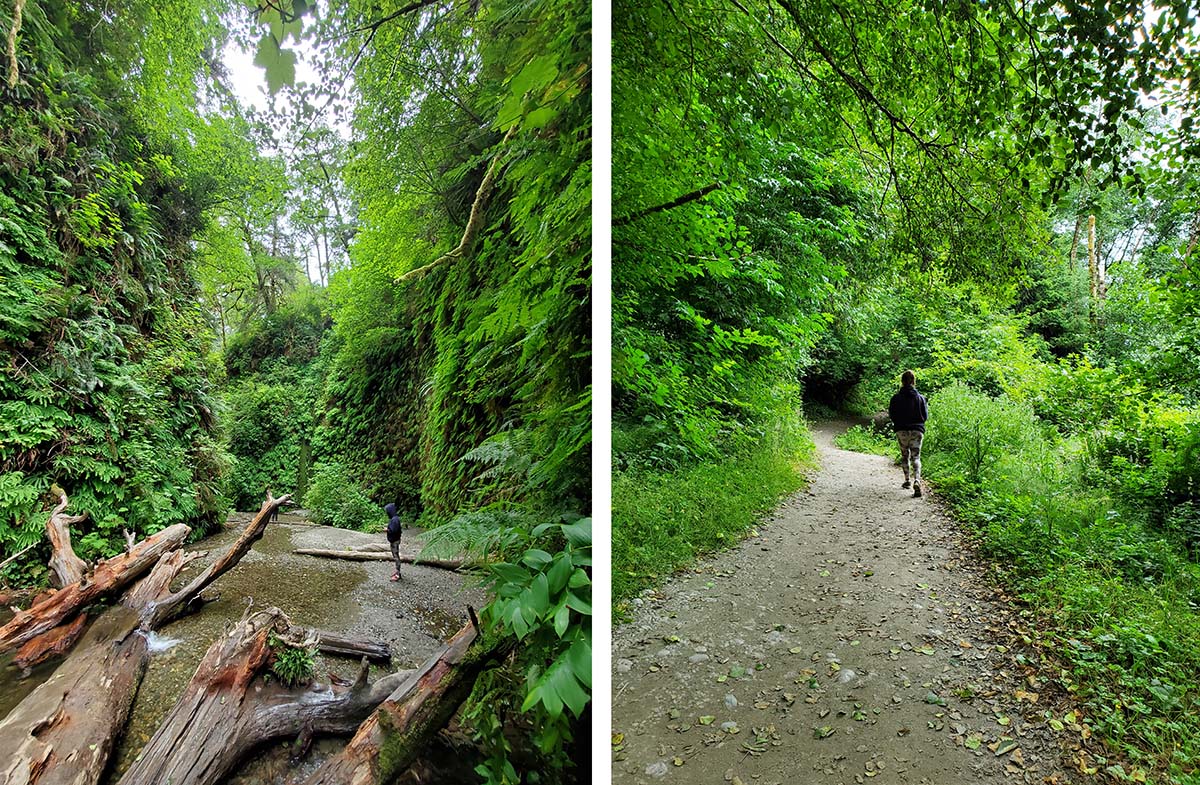 When we drove up to the area, it was very foggy and I wasn't sure what to expect. But when we started walking deeper into the canyon, I was without words. If ever there was a place for fairies to live, it would be there. Beautiful and serene. Not very crowded at all, probably due to the need for a permit prior to entering.
There's a lot of small streams to cross, but there's also plank bridges in most places. Where there isn't a plank bridge, there are fallen logs to climb over. It's a wonderland of a playground for anybody that loves to explore!
Summer is the perfect time to go because the humidity in the cooler temps felt so nice. And it seems that it's normal for it to be overcast in that area since it's located right on the coast.
One of the most amazing places I've ever been to. Would love to visit again!