Hello everyone! This is a friendly reminder that any of these fun places we may visit, we are a guest at. Please treat both businesses and trails with the utmost respect. We here at Hidden California follow the 'Leave no Trace' mantra, meaning whatever you bring with you comes back with you. If you see trash on a trail, please do your part to help remove it. Remember, we are not picking up trash from another person but instead cleaning up for Mother Nature. Happy adventures!
About A Tiny Escape
For those that are interested in getting away from the crowds without being too far from town, A Tiny Escape may be the perfect retreat for you! Located just east of Temecula is this little slice of untouched heaven. We stayed at the newest AirBnb on their property known as the Overlook, but there are other Airbnb options as well.
The homes are separated far enough from each other so you truly will have an isolated experience and feel as though you have the whole mountain to yourself.  This is a great stop-off point if you are on your way to Idyllwild and maybe wanting different sceneries during your trip.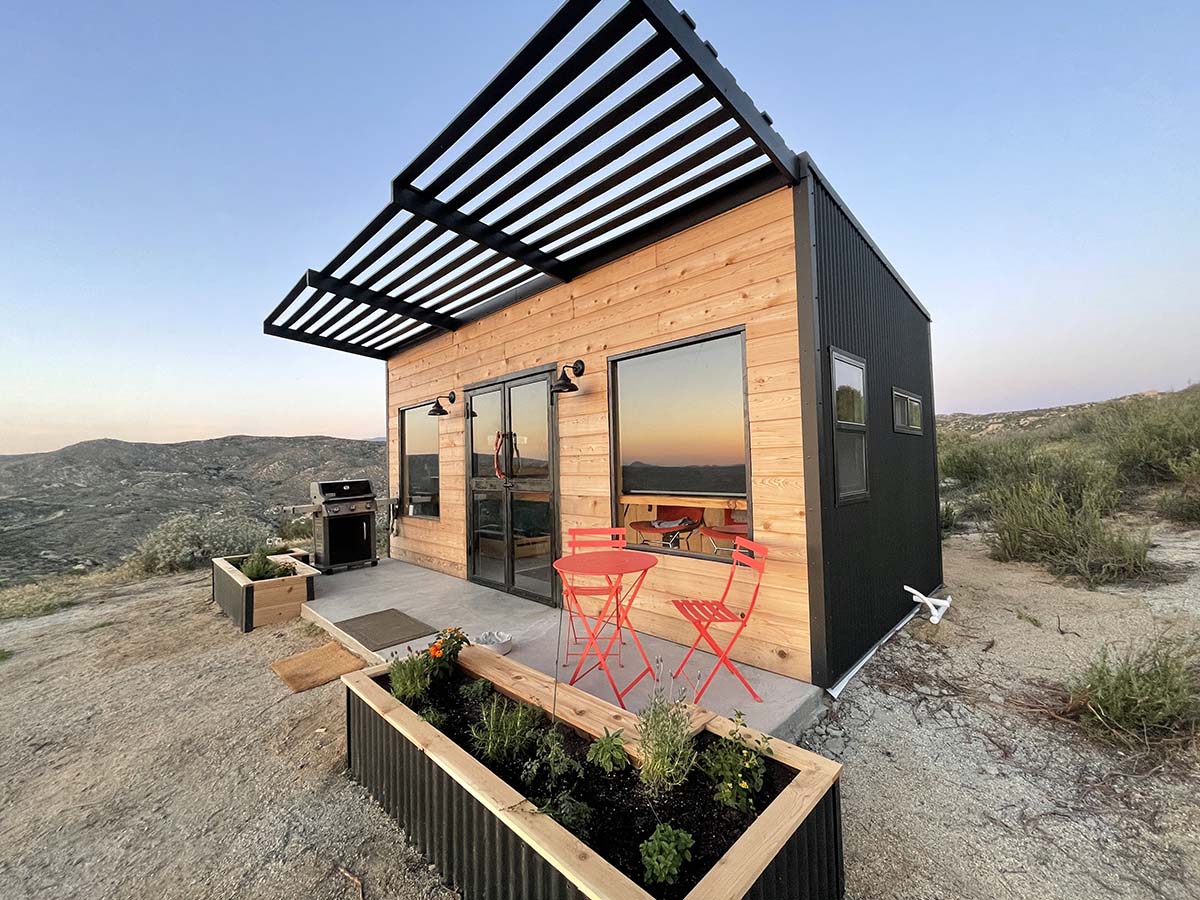 Although the home is tiny, just like the name suggests, it still manages to pack all the necessities in!  The double doors will welcome you to a cantilevered bed that sits above a beautiful couch, a kitchen that's stocked with cooking amenities, countertop space for prepping, a stove, refrigerator, air conditioning, a bathroom which includes a shower and composting toilet, dining/nook area and amazing views through the windows!
Once outside there is a lounge area with tables and chairs, a BBQ and even adorable planter boxes filled with herbs.  Not to mention the views are absolutely stunning here. This is a desert experience so be mindful of what time of year you are heading out here.  If you don't like extreme heat, summer is probably not the best month to visit.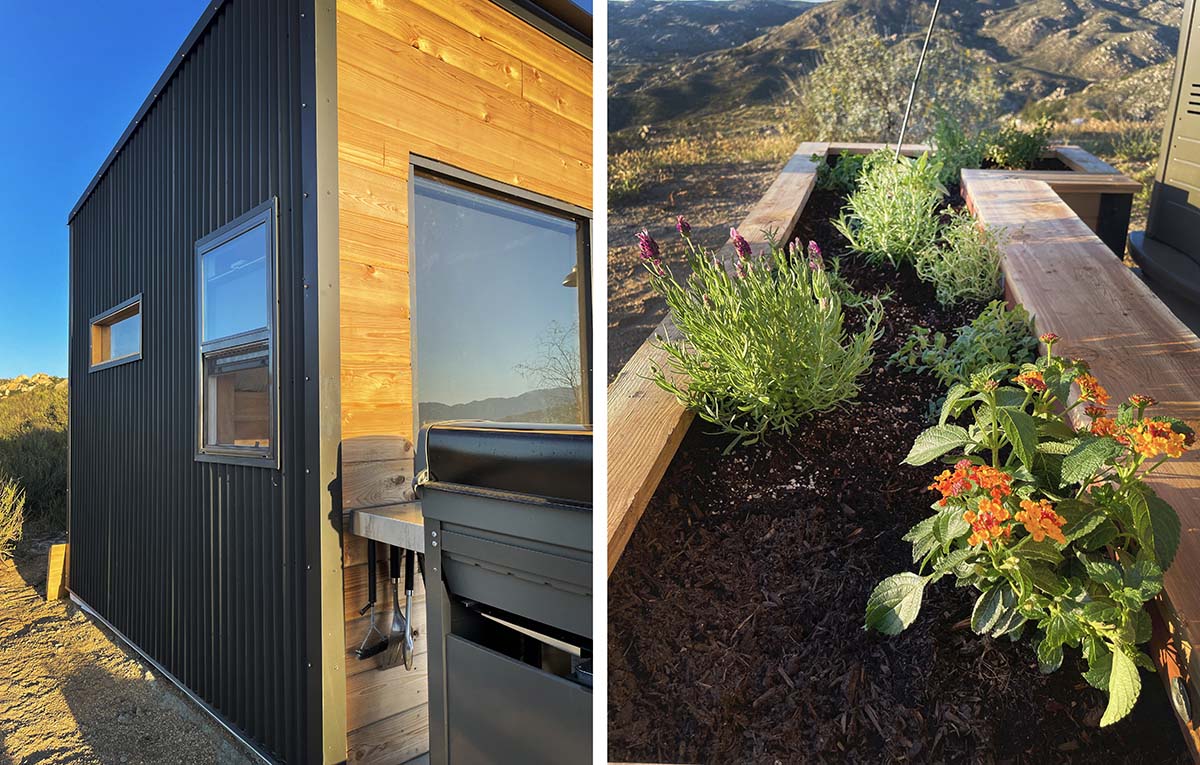 Although you are off the grid here, you are still capable of "plugging in" through Wi-Fi.  So those of you who need to continue your work remotely, nothing is holding you back! For dinner we headed over to a bar called Garage 79 where we got to meet a ton of the locals.  Such cool vibes here.  I definitely recommend stopping by for some tacos and drinks.  The setup is really cool with retro 50's vibes.
Here is a shot of the two business partners that built the home: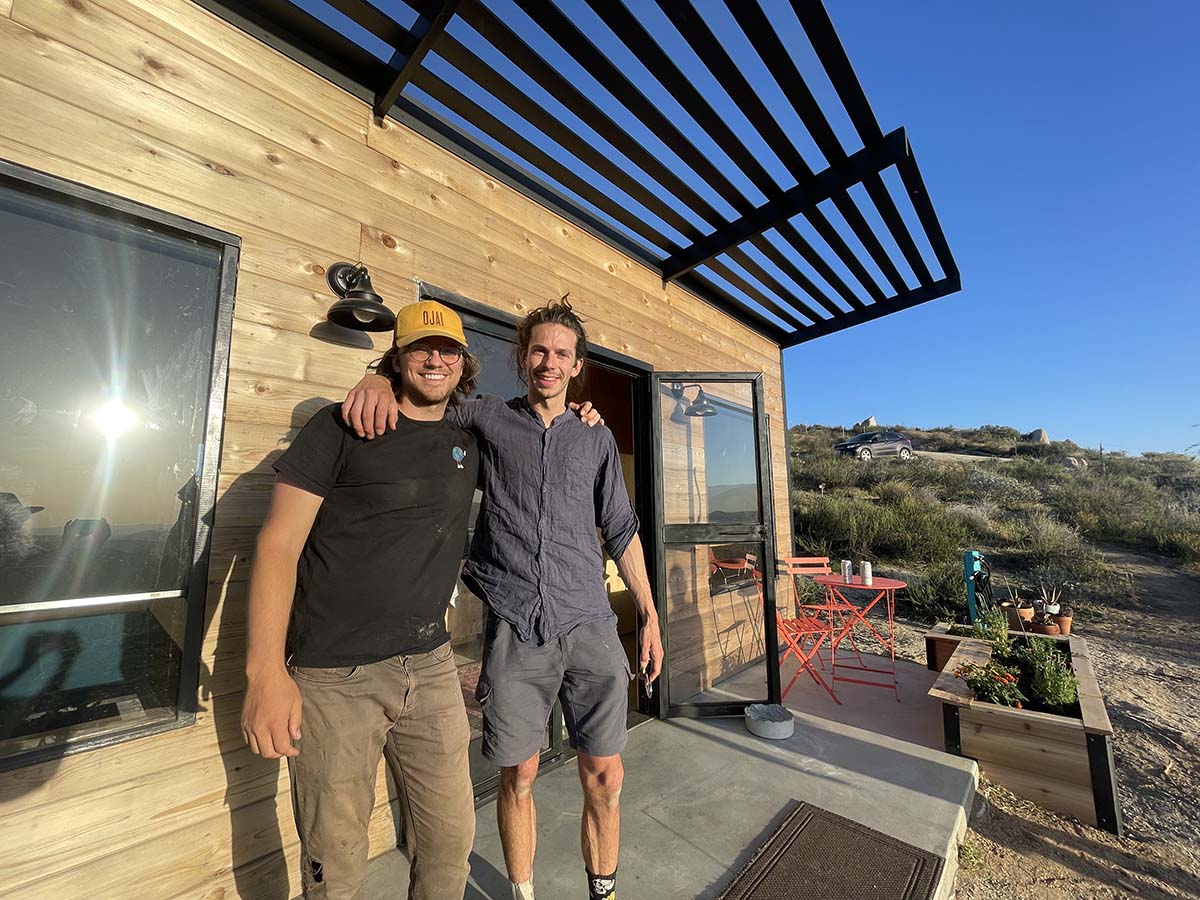 These are the views from the home: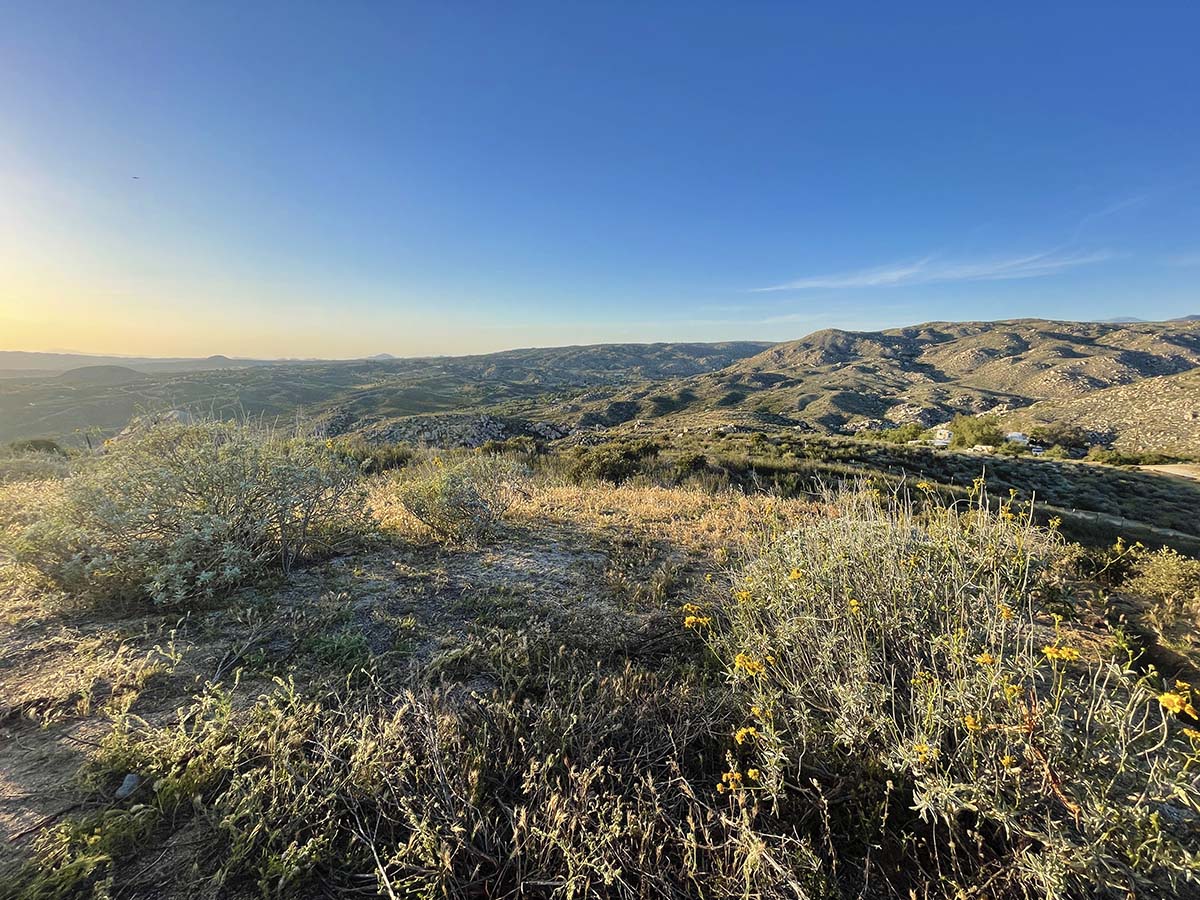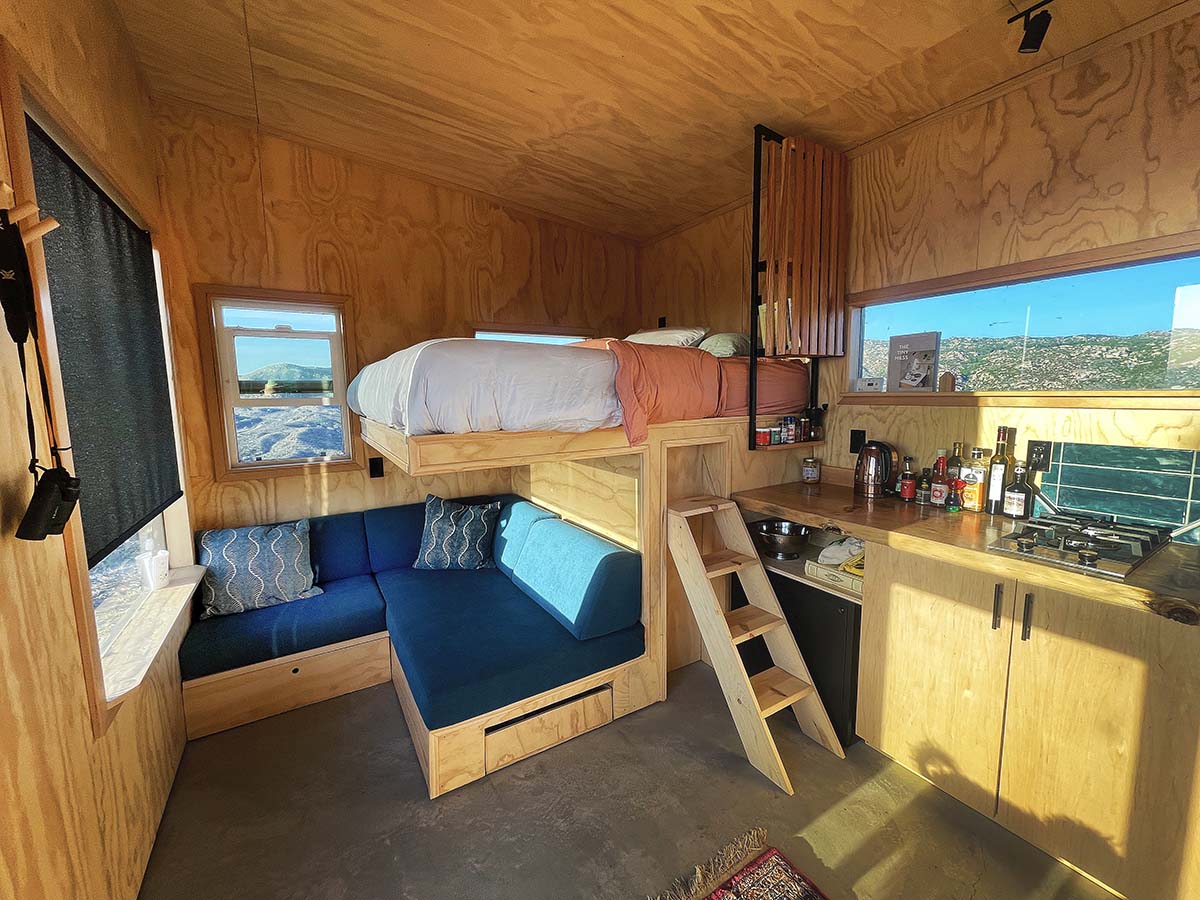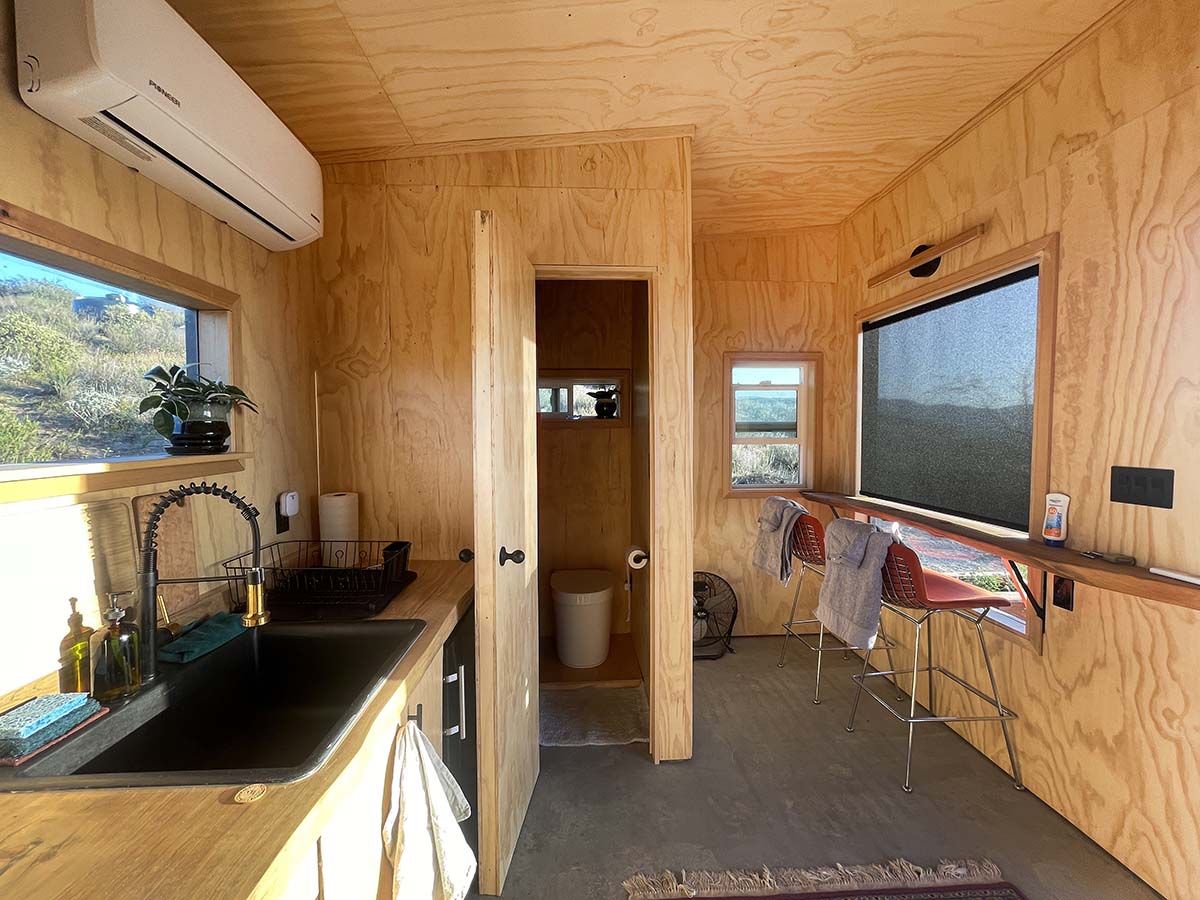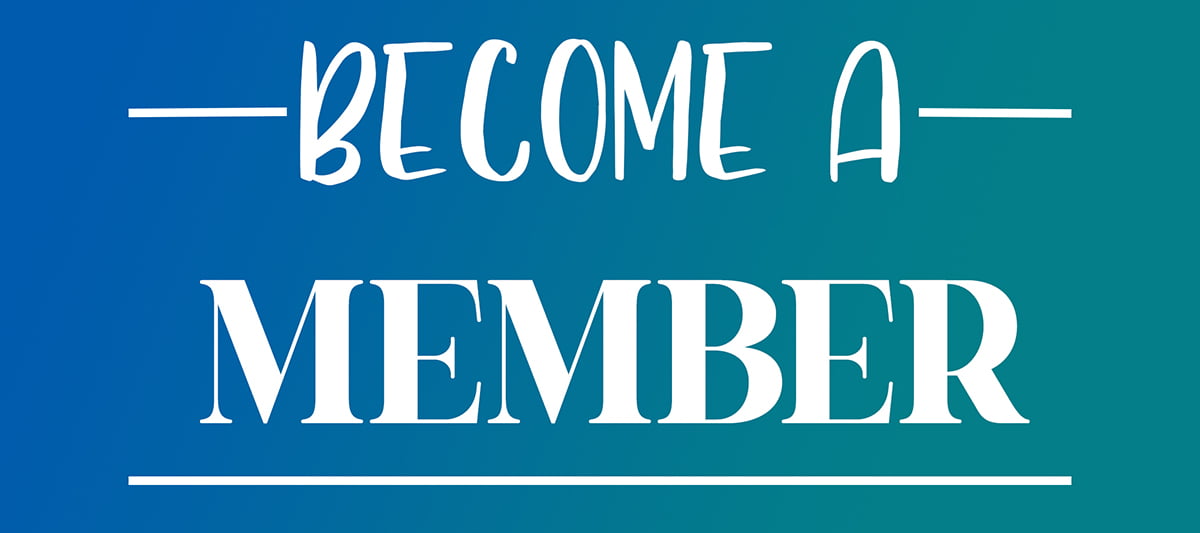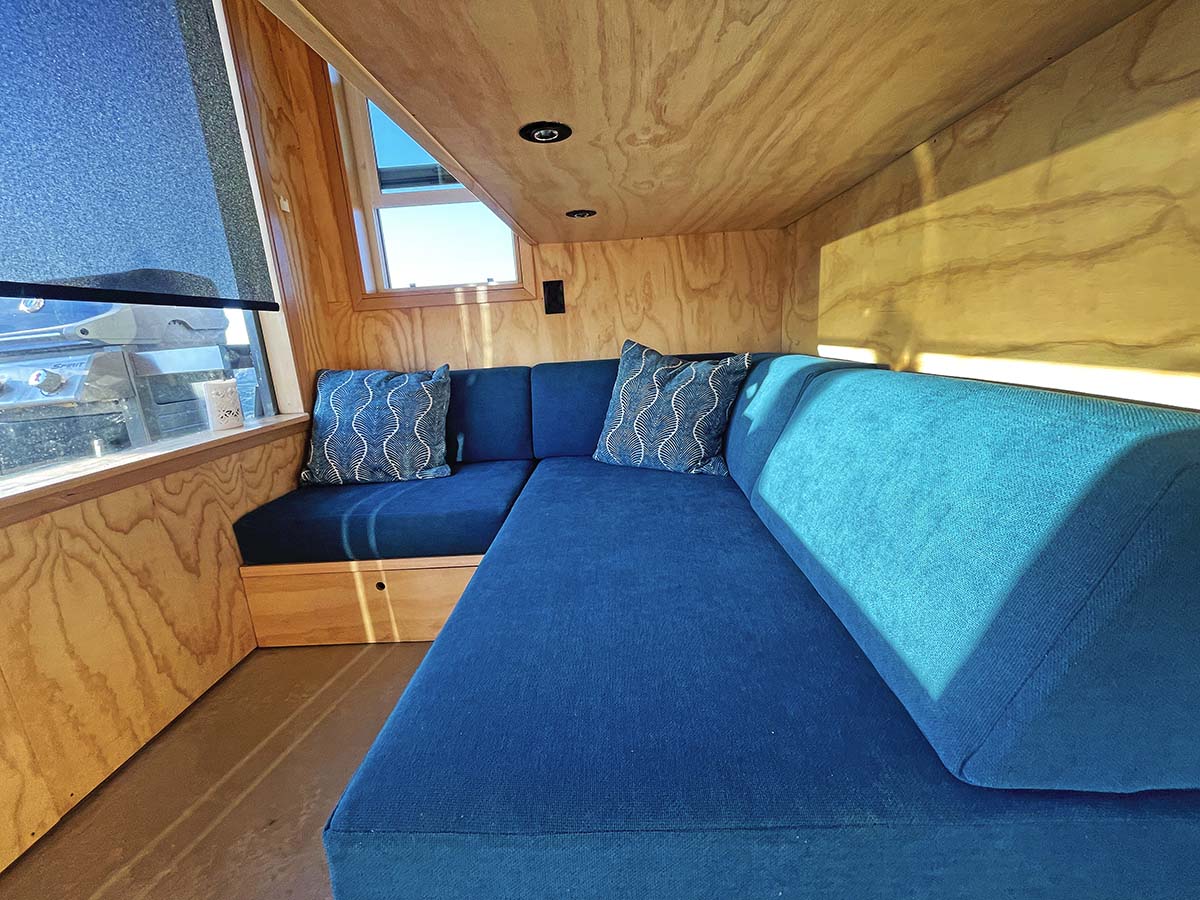 The views from the bed were so heavenly to wake up to: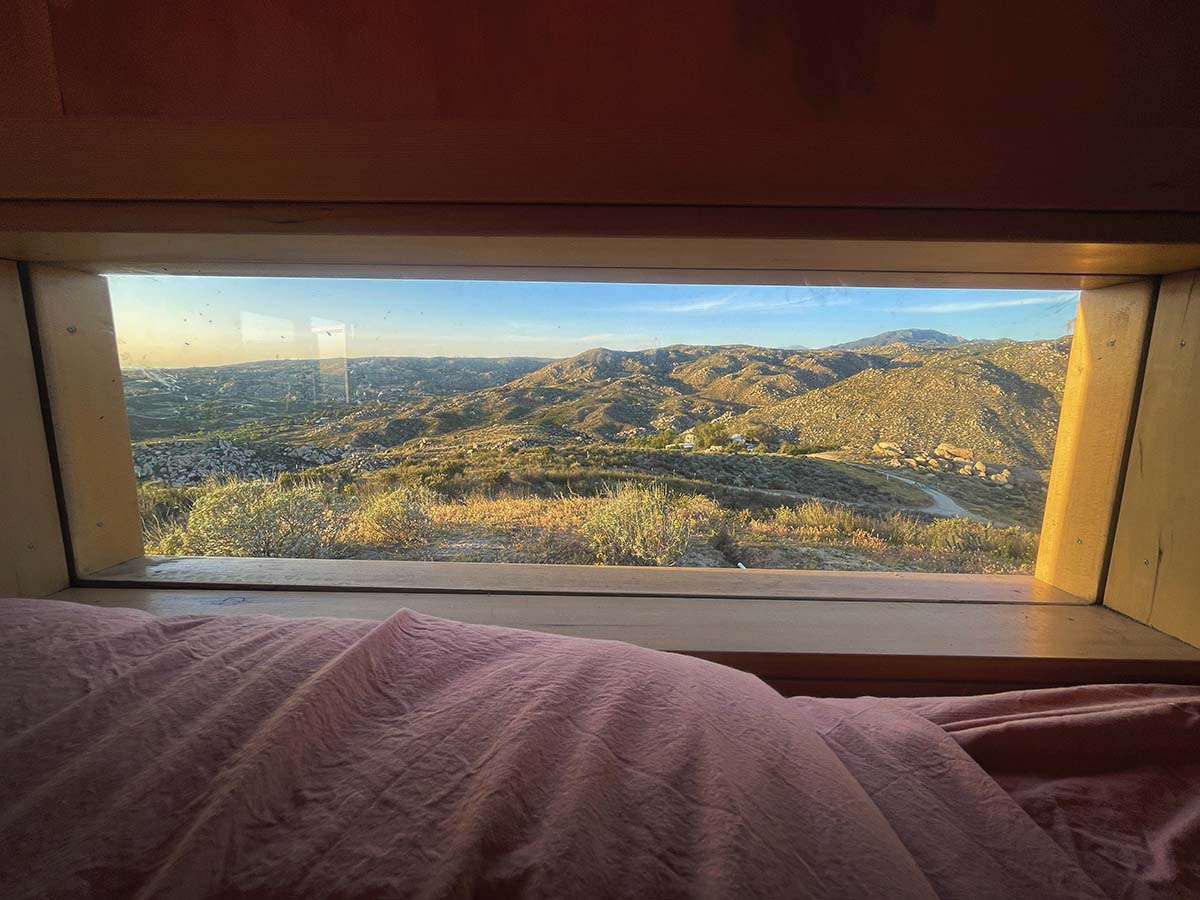 I loved the door handle: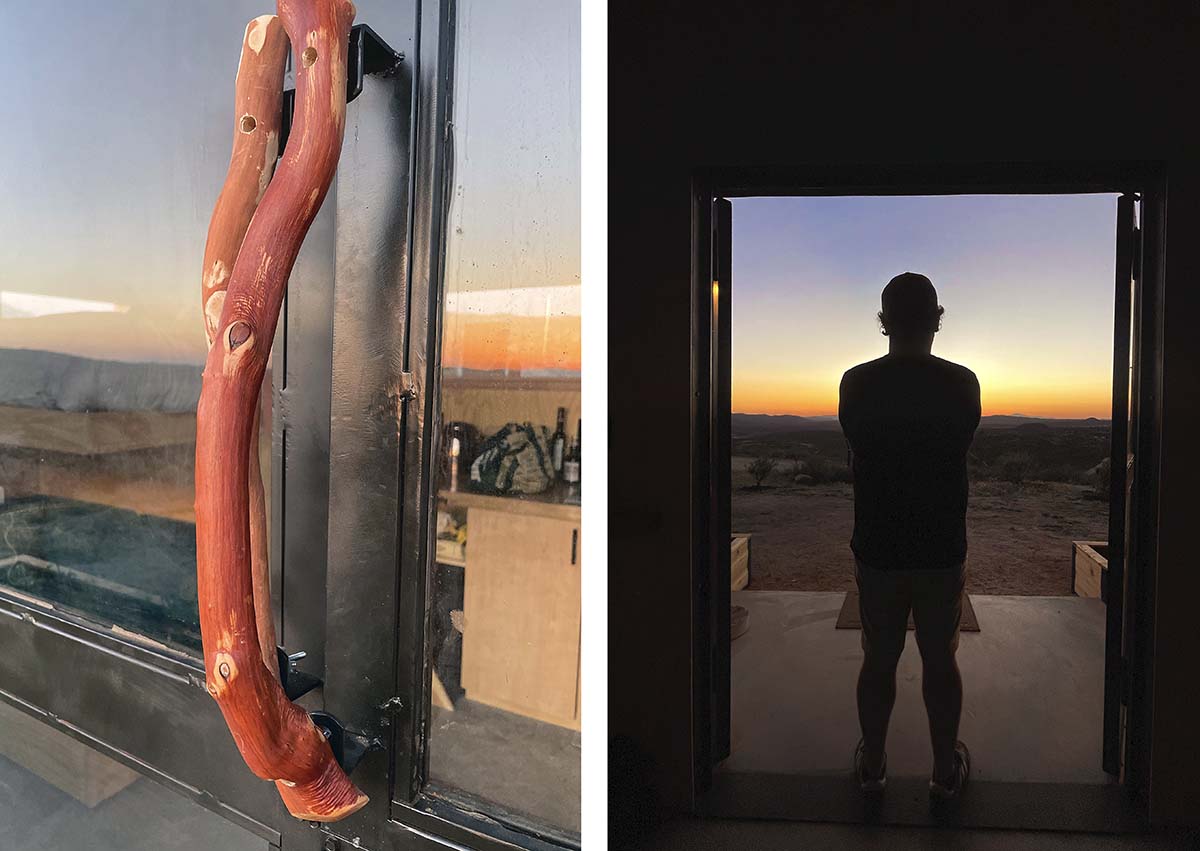 Sage is always so thankful when she's allowed to join along for the adventure: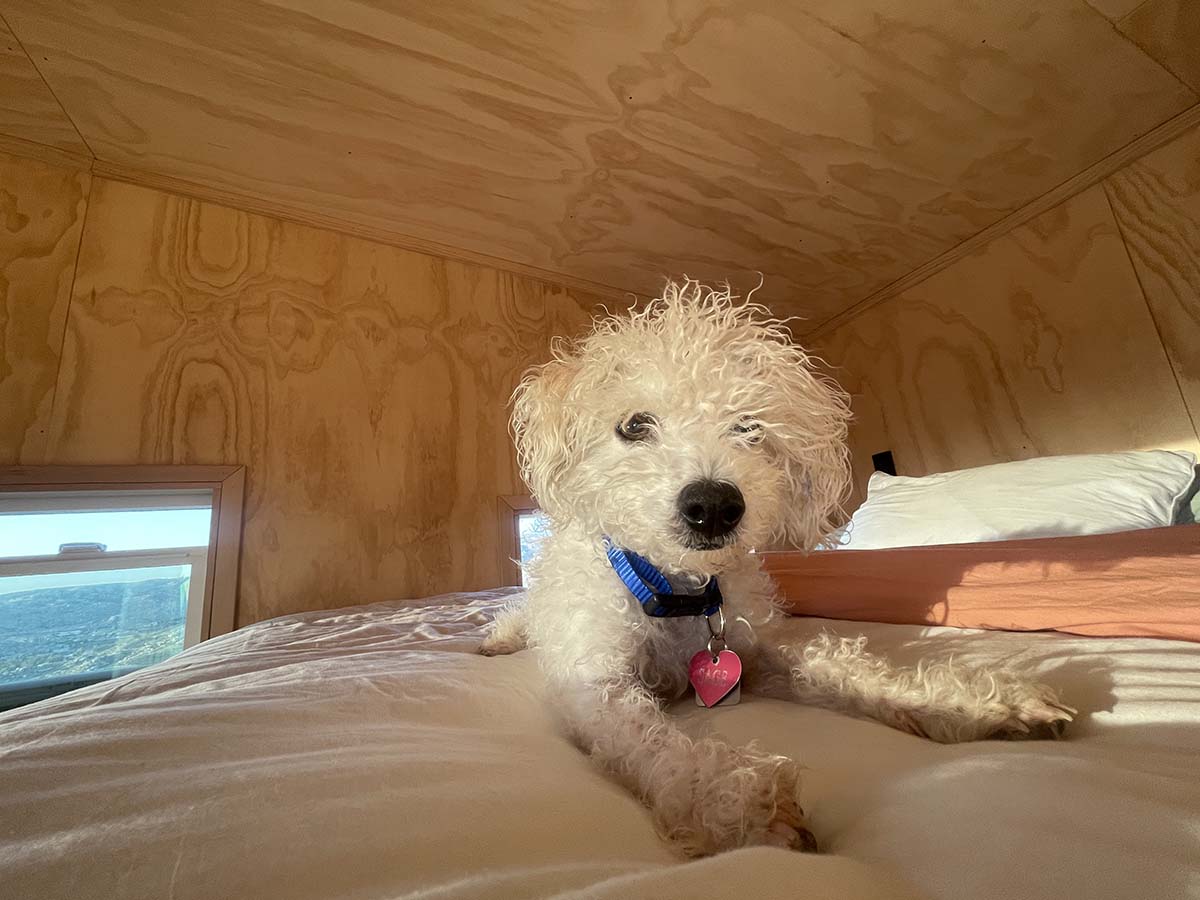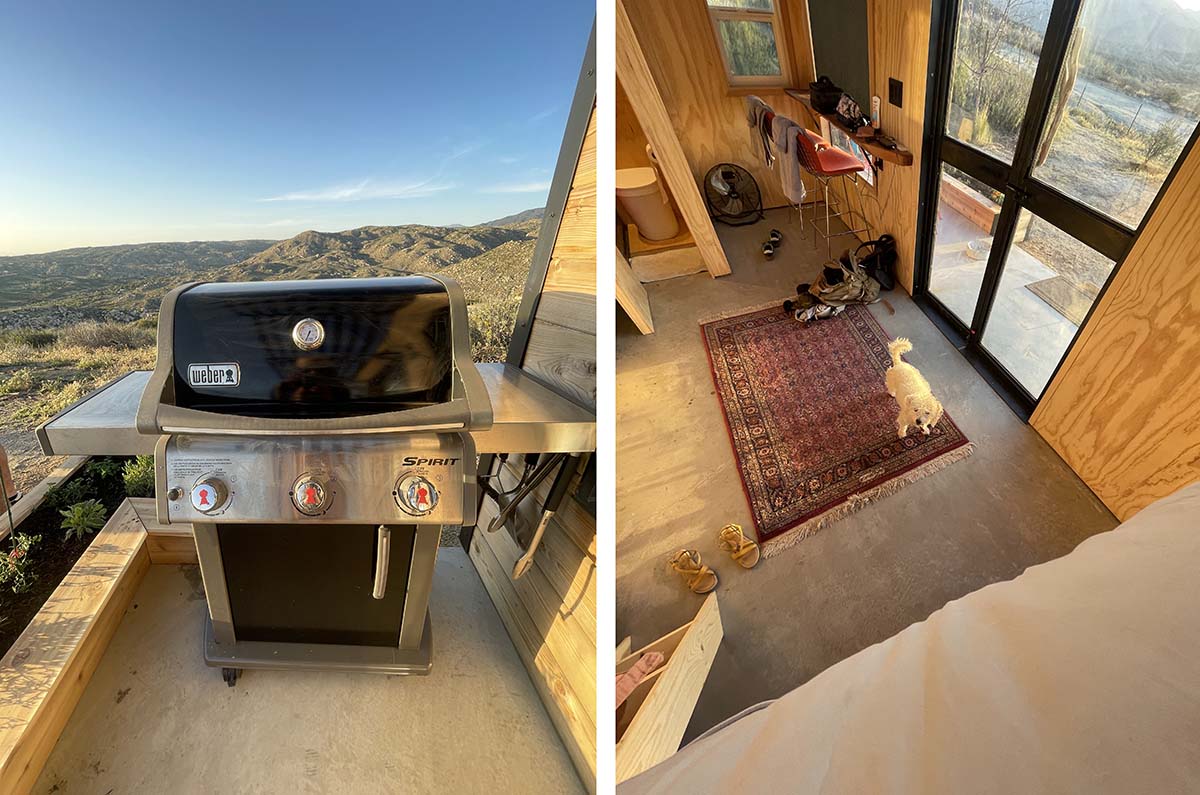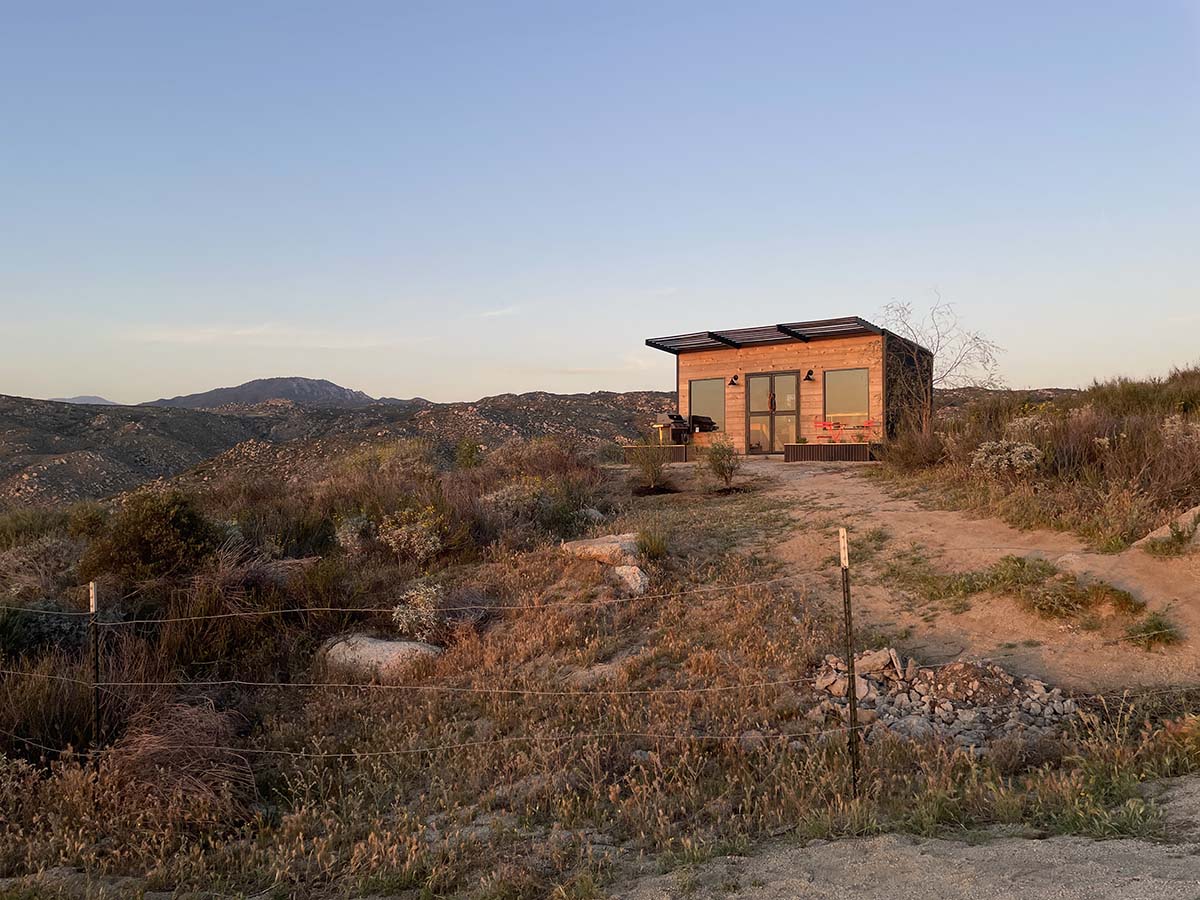 We climbed a huge rock nearby to enjoy the sunset: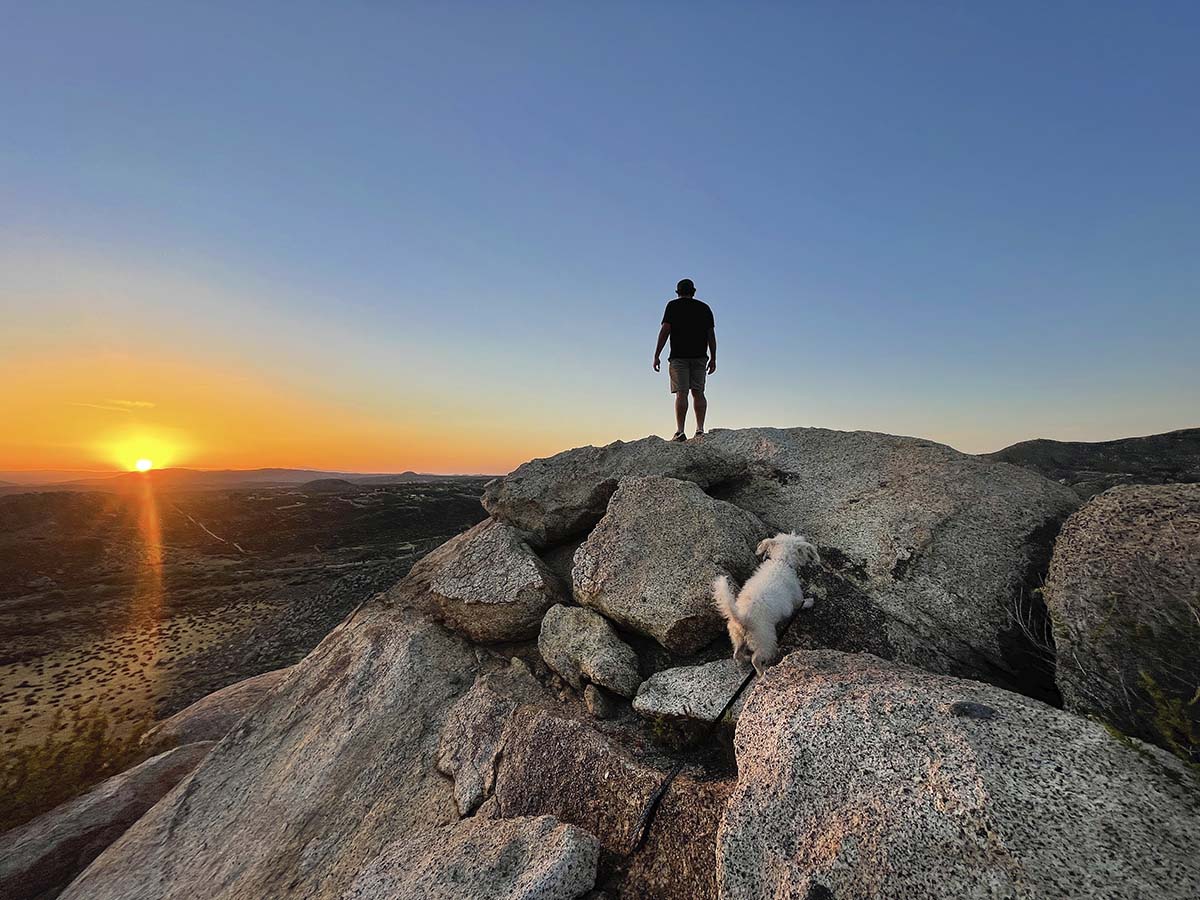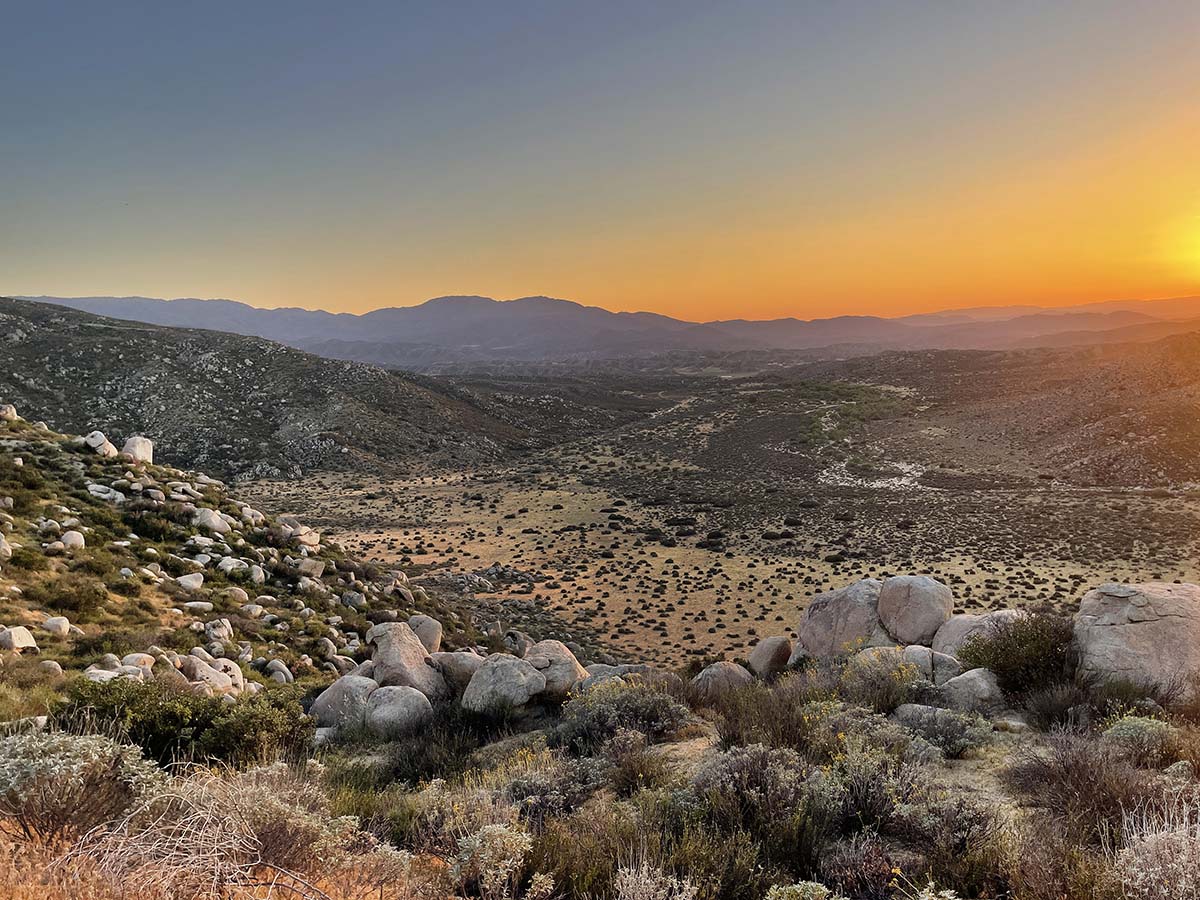 I saw the most beautiful caterpillar when we were up there: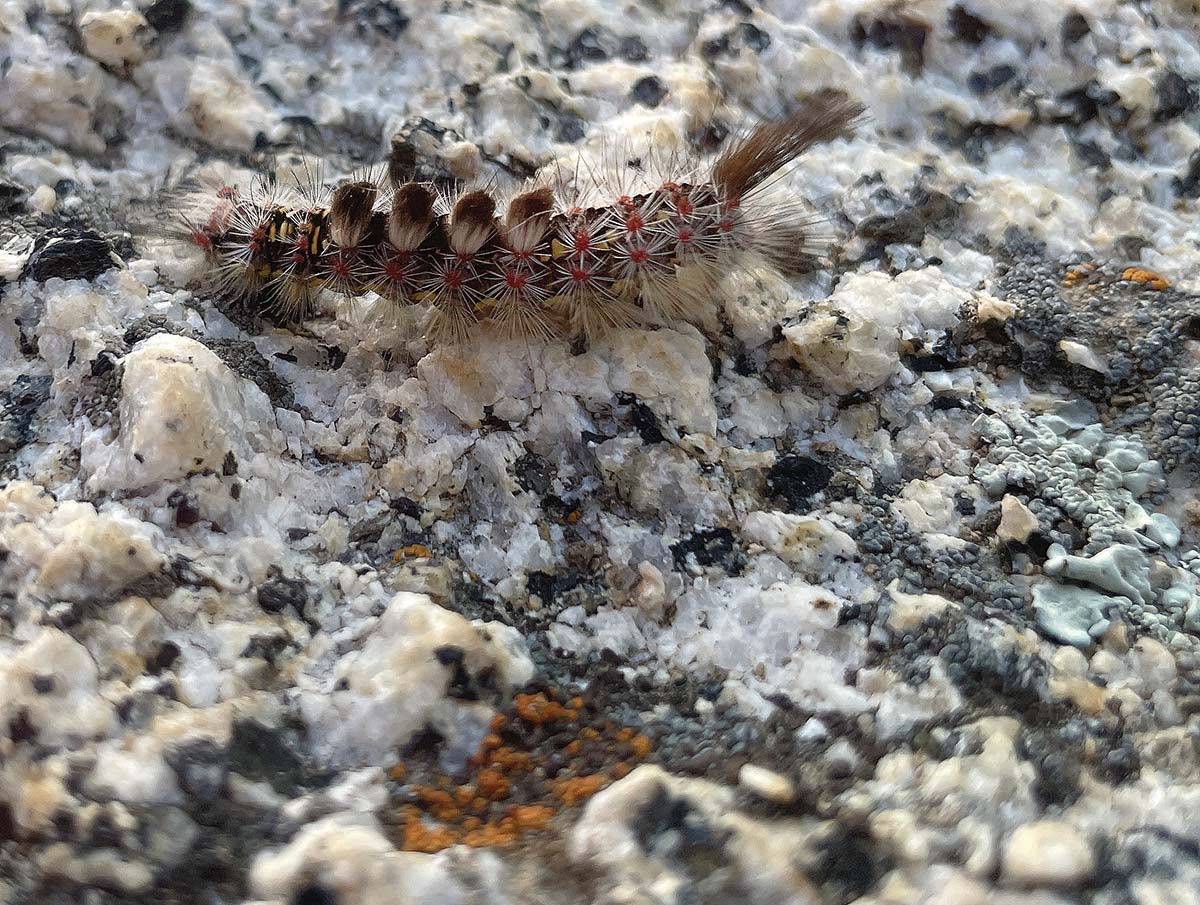 What a spot to watch the sunset!  So much untouched land.  I hope it stays this way forever: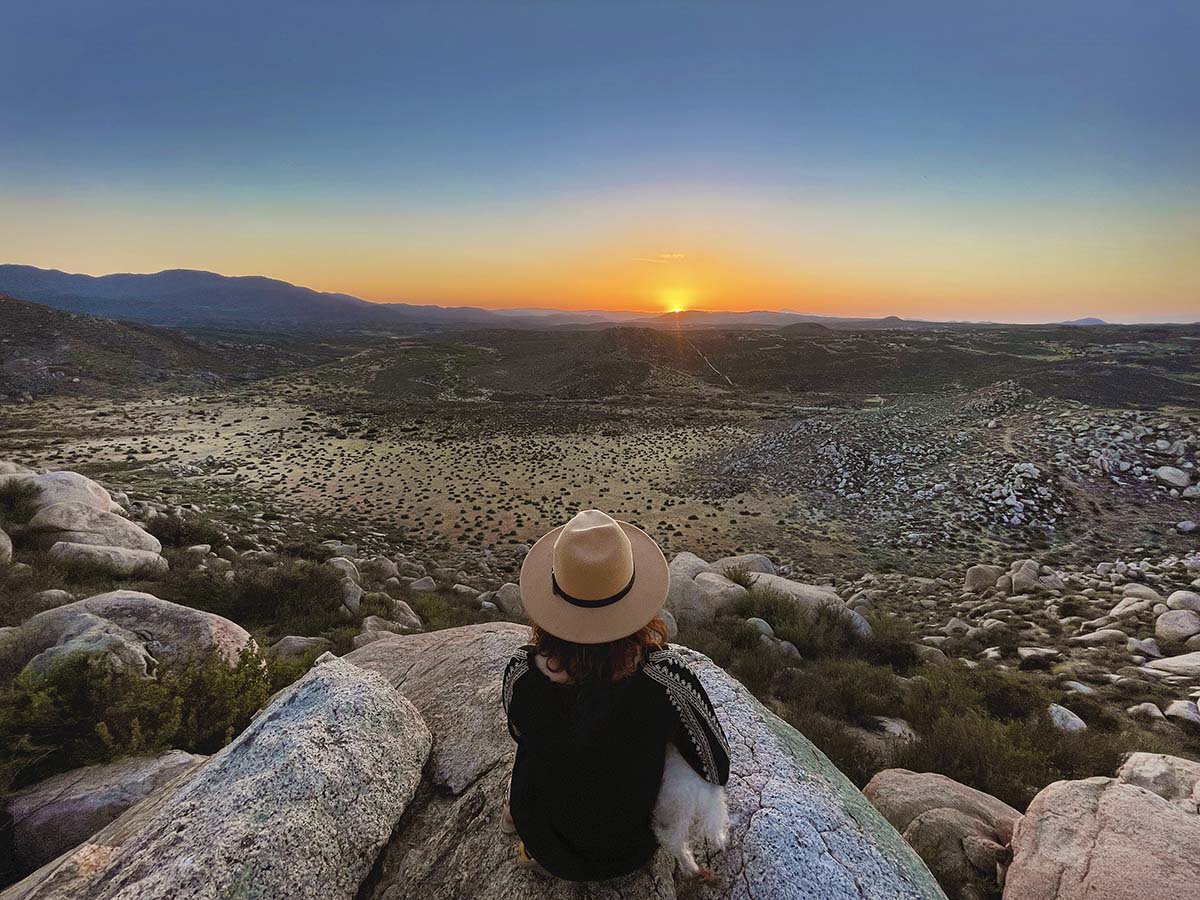 The next morning consisted of cooking breakfast and just lounging before we headed back into town: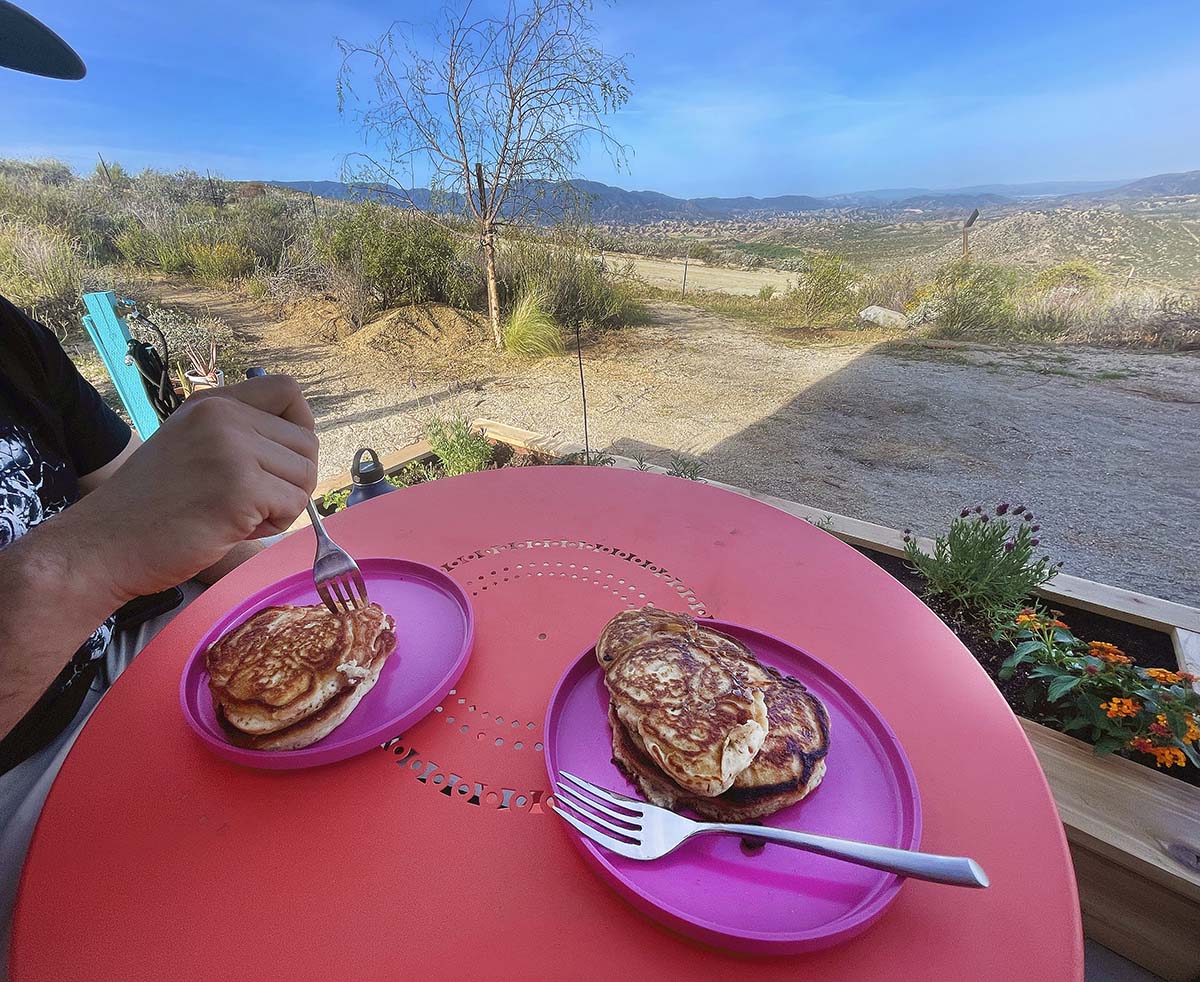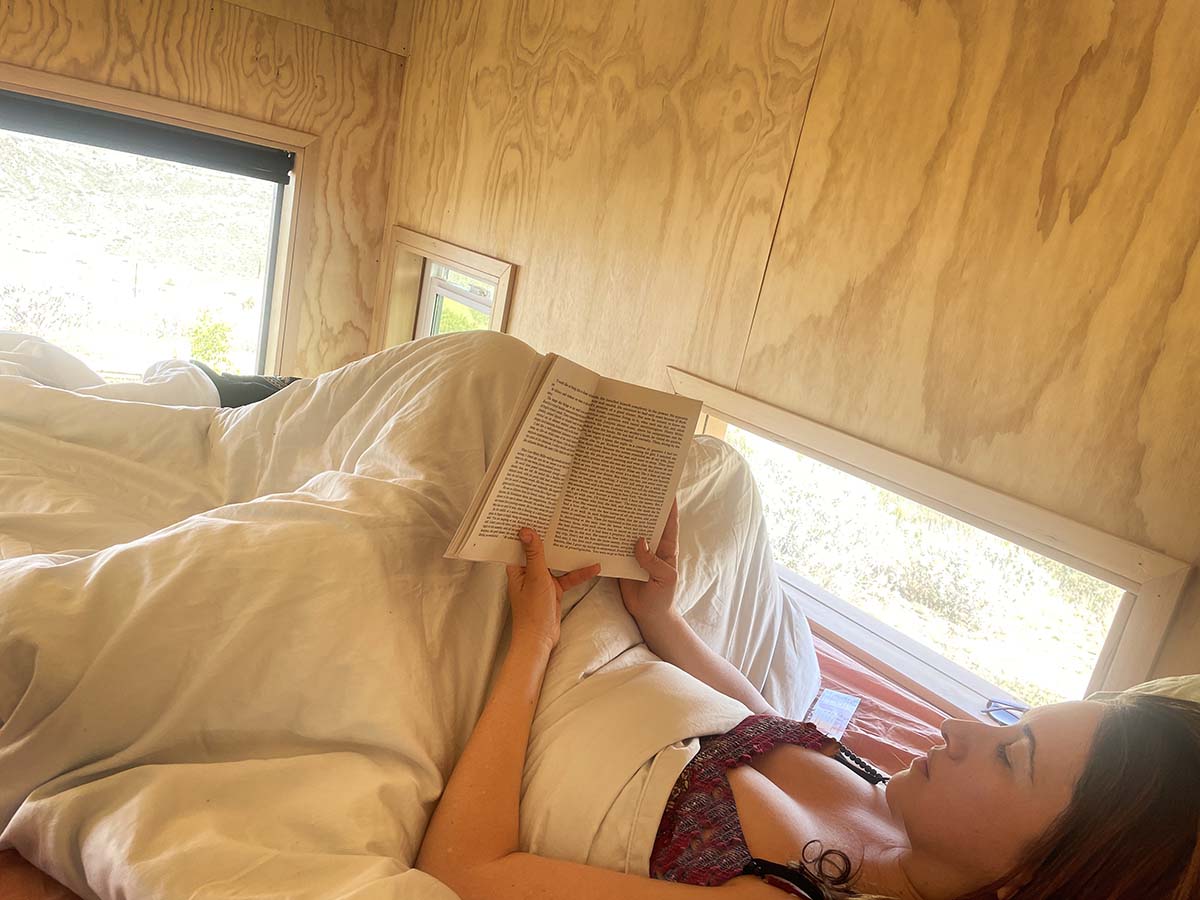 Thank you A Tiny Escape for helping us make such great memories!